Advent calendars have become more popular than ever before. There are many choices out there and believe me they go very quick. Below are some of the best advent calendars available this year. 
1. Glittering Galaxy of Makeup Magic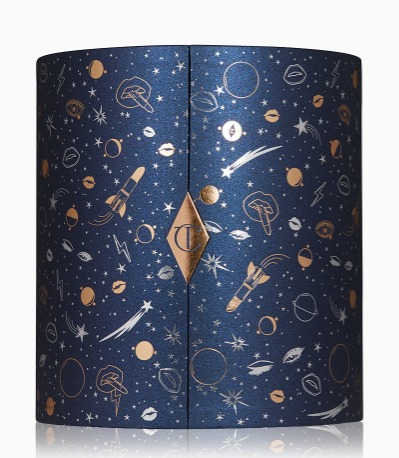 12 full size and travel size makeup and skincare icons, with two dazzling looks built into one show-stopping treasure trove of beauty marvels!
2. Lancome Holiday Advent Calendar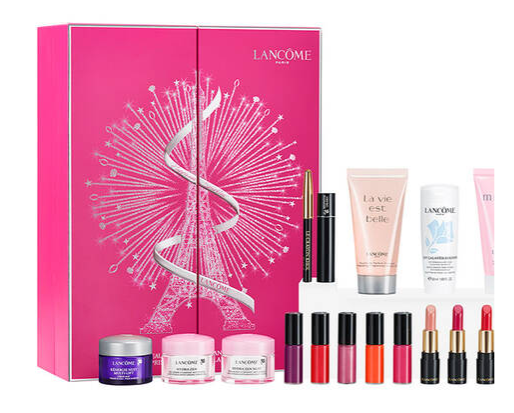 Countdown to the holiday season with Lancôme's Advent Calendar.

Discover 24 of Lancôme's favorite beauty essentials that will keep you looking festive and fabulous all season. (A $318.00 Value).
3. LEGO Harry Potter Advent Calendar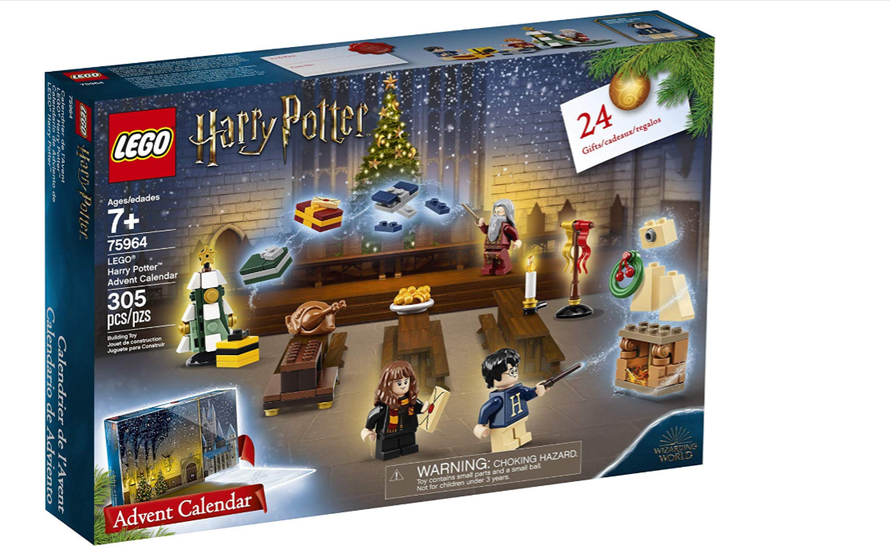 Make this a magical Christmas for any Harry Potter fan with the 2019 LEGO Harry Potter Advent Calendar

Includes 7 minifigures: Harry Potter, Hermione Granger, Ron Weasley, Albus Dumbledore, Professor Flitwick, Hogwarts Architect—plus a Hedwig figure and a micro Hogwarts Express train

Harry Potter fans can count down to Christmas with the LEGO Harry Potter Advent Calendar and receive a LEGO toy from the Harry Potter movies every day for 24 days!

By combining the various toys, kids can recreate familiar holiday scenes from the Harry Potter movies—from Christmas dinner in the Great Hall to the arrival of the Hogwarts Express

The 24 Harry Potter gifts found within this special holiday calendar can be built together with all other original LEGO sets and LEGO bricks for creative building
4. Sephora Collection Frosted Party Advent Calendar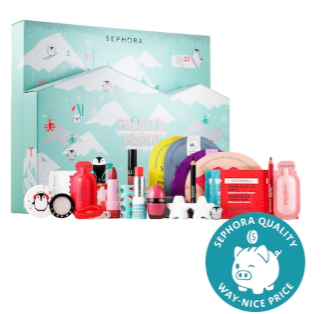 What it is:
An advent calendar with 24 frosted beauty surprises, something to enjoy every day while counting down until the holidays.
What Else You Need to Know:
This advent calendar features a combination of beauty, skincare, body, and accessories products; 11 of which are limited-edition beauty surprises.
This Set Contains:
- #Lipstories in 3 Oui!
- Cream Lip Stain in 40 Pink Tea
- Mini Lip Pencil in 03 Classic Red
- Colorful Watermelon Lip Balm
- Mini Eye Pencil in 09 Intense Black
- Colorful Clip-On Shimmer Eyeshadow
- Color Hit Nail Polish in 178 Rose Bouquet
- 2 x Express Nail Polish Remover Wipes
- 6 x Nail stencils
- Mini nail file
- 2 x Fizzing Stars for The Bath
- 2 x Melting Shower Jellies
- Grape Eye Mask
- Shea Lip Mask
- Charcoal Nose Strip
- Pineapple Nose Mask
- 2 x Express Eye Makeup Remover Wipes
- 2 x Invisible Hair Rings
- Pocket mirror
5. 24 Days Of Tea Advent Calendar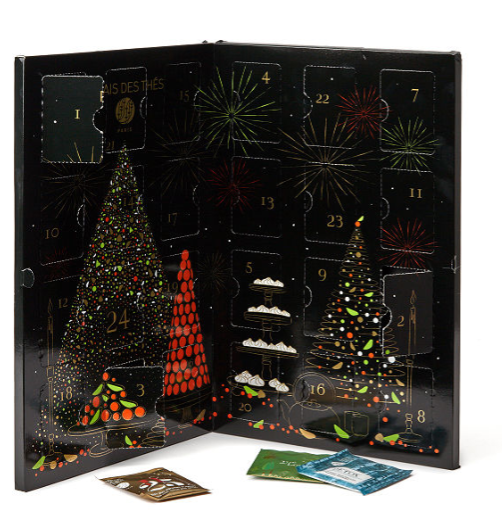 Savor 24 unique blends of soothing, finely sourced tea of the season.
6. Elemis Holiday 2019 Advent Calendar: 25 days of beauty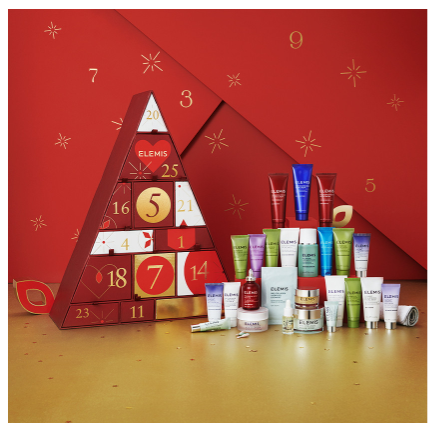 Countdown to the Holidays with this luxurious Advent Calendar, filled with 25 skincare surprises for you to discover and enjoy.
7. Step 2 My first Advent Calendar for Kids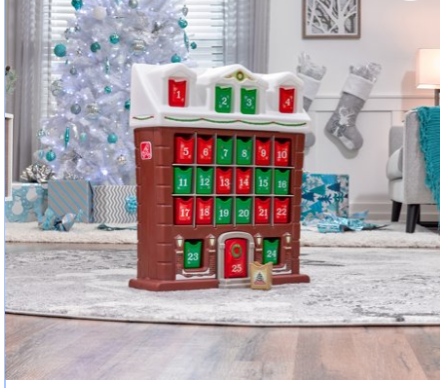 Has empty bins for you to fill with whatever you please for your boy or girl. 
8. Bare Minerals 24 Days of Clean Beauty Advent Calendar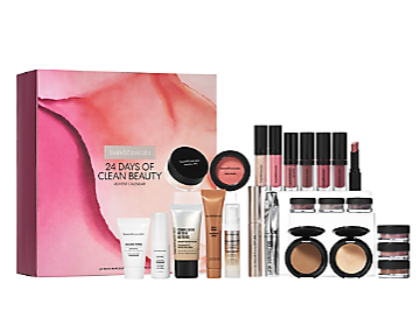 Our new limited-edition advent calendar gives you 24 reasons to celebrate the season: each day, open a window to discover a best-selling makeup or skincare mini. It's everything you need for holiday-ready beauty, or the perfect special gift for any beauty lover in your life. These minis are also great for holiday travel — and fit in the smallest of party clutches.
SKINLONGEVITY® Vital Power Infusion Serum Deluxe Sample (7.5 ml / 0.25 fl. oz)
Mini COMPLEXION RESCUE DEFENSE™ Radiant Protective Veil (13 ml / 0.43 fl. oz)
Mini Metallic Mask – Gold (15 g / 0.5 oz)
Mini PRIME TIME® Original Foundation Primer (15 ml / 0.5 fl. oz)
Mini MINERAL VEIL® Finishing Powder (2 g/ 0.07 oz)
Mini ALL-OVER FACE COLOR – Faux Tan (0.57 g / 0.02 oz)
Mini DEW MIST Shimmering Setting Spray (10 ml / 0.33 fl. oz)
Mini ENDLESS SUMMER Bronzer – Warmth (3.8 g / 0.13 oz)
Mini ENDLESS GLOW Highlighter – Free (3.8 g / 0.13 oz)
Mini Loose Blushes – Hint & Golden Gate (0.57 g / 0.02 oz)
Mini GEN NUDE® Blush - Pink Me Up (2 g / 0.07 oz)
Mini Loose Eyecolor - Nude Beach, Heart, Queen Tiffany (0.28 g / 0.01 oz)
Mini LASHTOPIA® Mega Volume Mineral-Based Mascara (6.5 ml / 0.21 fl. oz)
Mini LASH DOMINATION® Volumizing Mascara (5.5 ml)
Mini MOXIE Plumping Lipgloss – Rebel & 24 Karat (2.25 ml / 0.07 fl. oz)
Mini GEN NUDE® Matte Liquid Lipcolor (2mL) – Bo$$ & Swank (2 ml / 0.06 fl. oz)
Mini GEN NUDE® Buttercream – Heartbreaker (2 ml / 0.06 fl. oz)
Mini GEN NUDE® Patent Lip Lacquer (2mL) – Everything (2 ml / 0.06 fl. oz)
Mini BAREPRO® Longwear Lipstick – Petal (1.2 g / 0.04 oz)"
9. Target 12 Days of Beauty Advent Calendar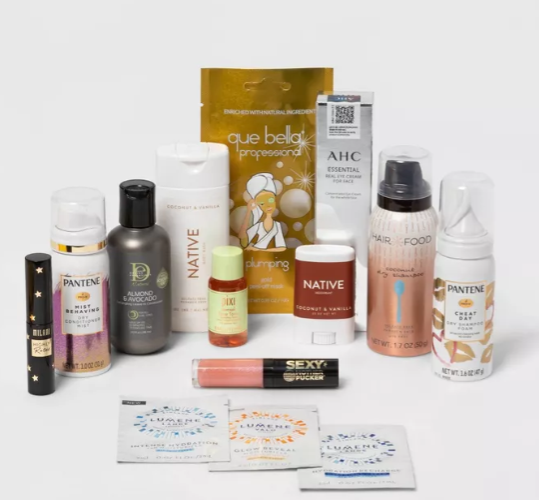 May contain referral/affiliate links. 
Which advent calendar would you like to purchase this season?
Comment below.