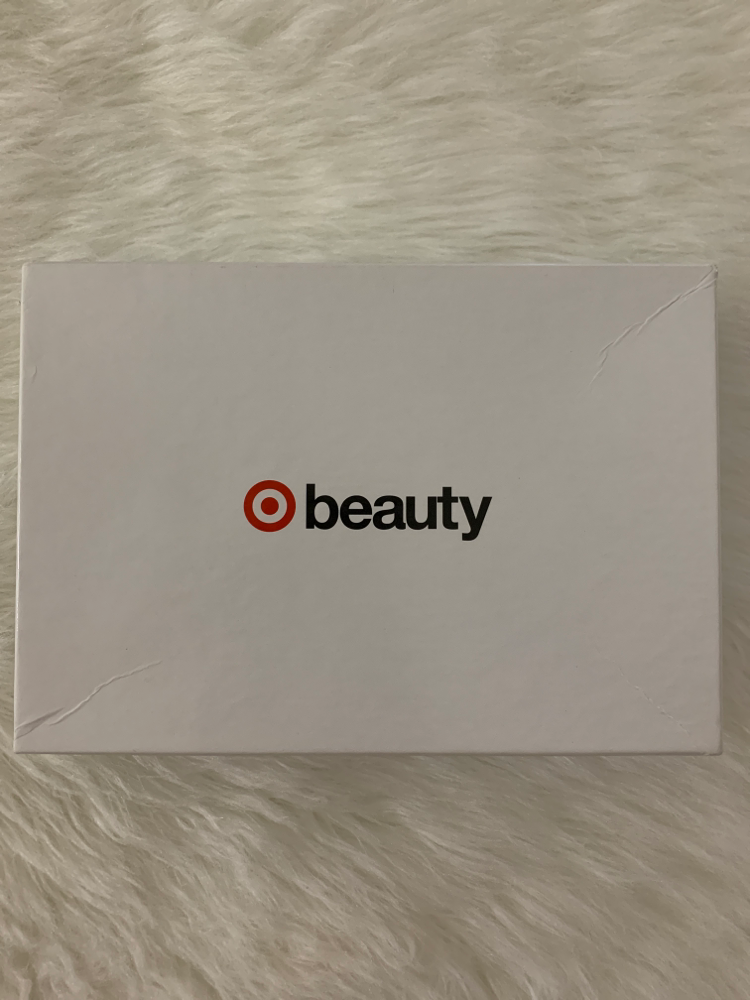 About:
Target Beauty Boxes-come out nearly every month. I have seen from just a women's box all the way up to six or seven boxes at once. They include sample, deluxe and sometimes full-size sample items. These boxes do have a tendency to go fairly quickly. 
Cost:
Both boxes cost $7.00 each
Shipping:
Is now free and you can now return the boxes. 
Let's see what is in the October 2019 boxes: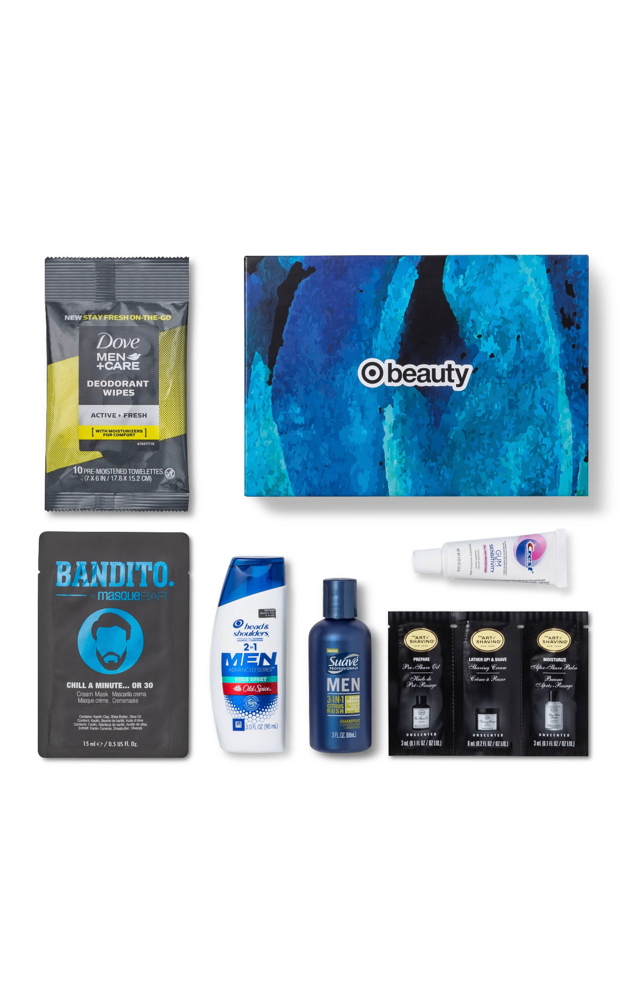 What's Included:
1. Suave Men 3-in-1 Citrus Rush Shampoo + Conditioner and Body Wash 3 fl oz
2. The Art of Shaving Unscented pre-Shave Oil, Shaving Cream & After-Shave Balm -3pk/0.1 fl oz
3. Bandito Chill a Minute..... or 30 second cream mask 0,5 fl oz
4. Crest Gum and sensitivity - All Day Protection-0.85 oz
5. Dove Men+Care Active Fresh On the Go Deodorant Wipes- 10 ct
6. Head & Shoulders Old Spice 2-in-1 Shampoo- 3 fl oz.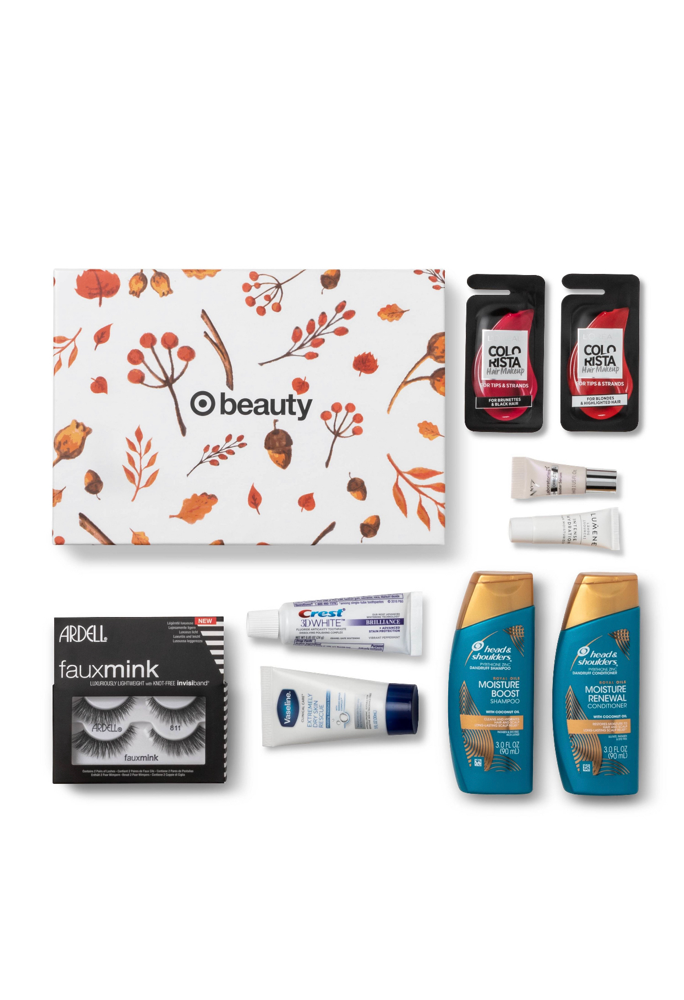 What's Included:
1. Ardell Faux Mink Lashes - 2 pairs
2. Crest 3D White Brilliance Toothpaste - 0.85 oz
3. Vaseline Extremely Dry Rescue - 1 fl oz
4. No7 Laboratories Lines Correcting Booster Serum - 0.1 fl oz
5. L'Oreal Paris Colorista Hair Makeup: Hot Pink & Raspberry - 2 ct
6. Lumene Nordic Hydra 24 Hour Moisturizer- trial size
7. Head & Shoulders Royal Oils Moisture Boost Shampoo - 3 fl oz
8. Head & Shoulders Royal Oils Moisture Renewal Conditioner 3 fl oz
9. Vaseline Extremely Dry Skin Rescue - 1 fl oz
Will you be trying either or both boxes this month?
Comment below.
This post may contain referral/affiliate links.