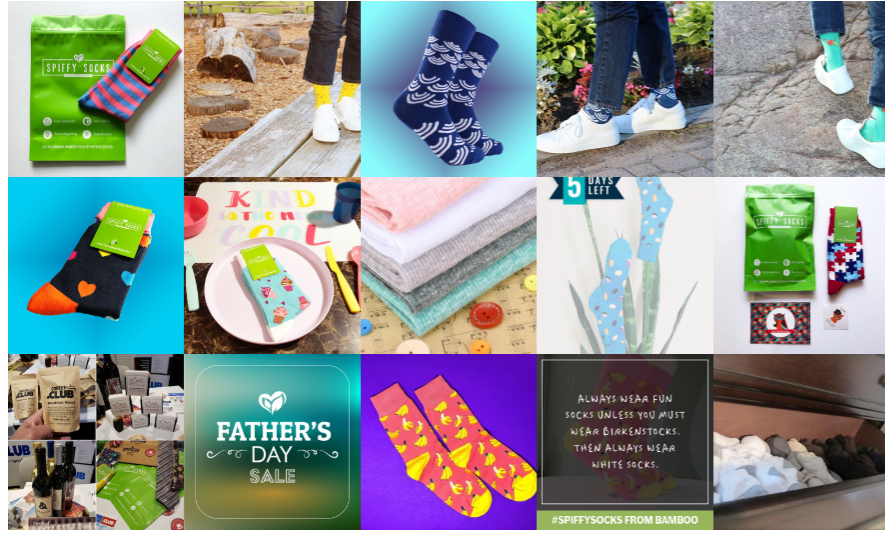 About: Spiffy Socks- are the most comfortable, hygienic and stylish pair of socks you'll ever wear. They are made out of bamboo fibers. These socks are fir both men and women. 
Cost: $11.00 per month
Free shipping to the U.S.
Spiffy Socks Review 
I had the pleasure of reviewing Spiffy Socks who makes bamboo socks that are some of the most softest socks I have ever tried on. Not to mention the print they sent me is super fun, but I'll get to that in a moment. 
Let's talk about this packaging for a minute, I absolutely love how they have certain characteristics of the socks right on the front of the package: Extra comfortable, Odor Fighting, Thermo-Regulating, & Shock Resistant.
Flipping the package over to the back... While I can't show you the whole back due to personal information on the shipping label I can show you what is under the label and that is a couple more characteristics: hypoallergenic and wrinkle free and also all the platforms of social media that can get you connected with Spiffy Socks to get all your questions answered, see more pictures, or to go ahead and just place your order. 
Now let's get to the pattern...
Bright pink with bright yellow bananas. Super cute and fun for summer!!! This particular print retails for $20.00 on their website. I got them for $12.95 which isn't a bad price for bamboo socks.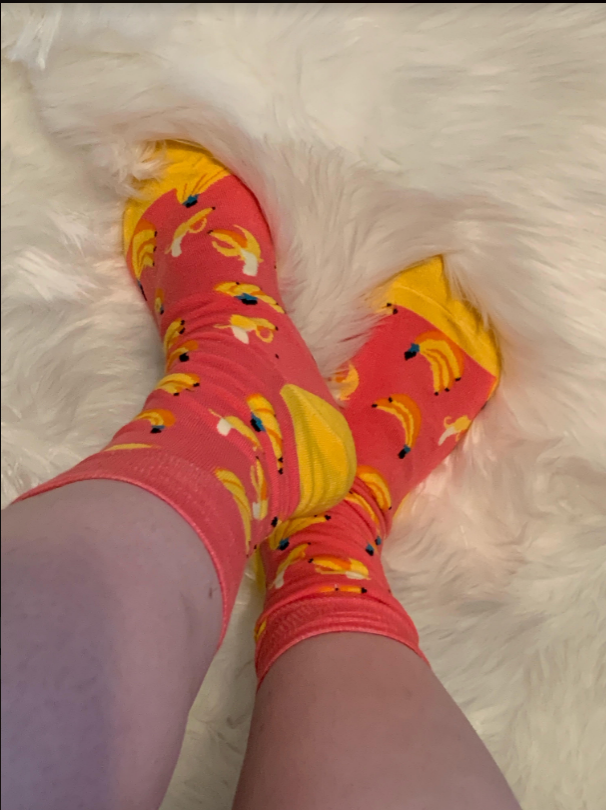 What did you like about the socks?
Comment below.
This post may contain referral/affiliate links.