About:
Yoga Club- is a monthly premier activewear subscription box. You will take a style quiz to figure out your style. Then you will be assigned a stylist who each month chooses your clothing. There is several subscription options.
Cost:
Mantra box- one pair of premium leggings $45.00 per month
Karma box- two piece premium outfit $499.00 per month
Guru box- Three piece premium outfit $79.00 per month
Skip or cancel anytime.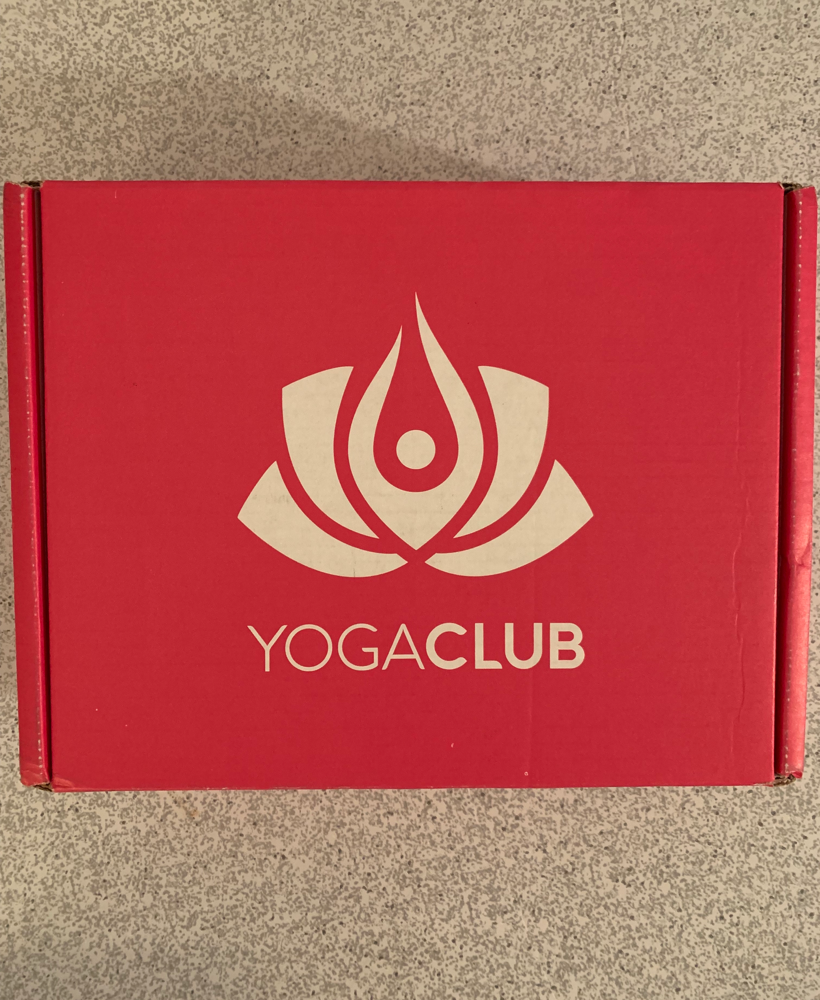 All Things Subscription Boxes Paid for this box
Shipping Cost:
Contiguous U.S. $4.95
Alaska, Hawaii, Canada $9.95
U.K. 8.39 pounds
They also ship to Australia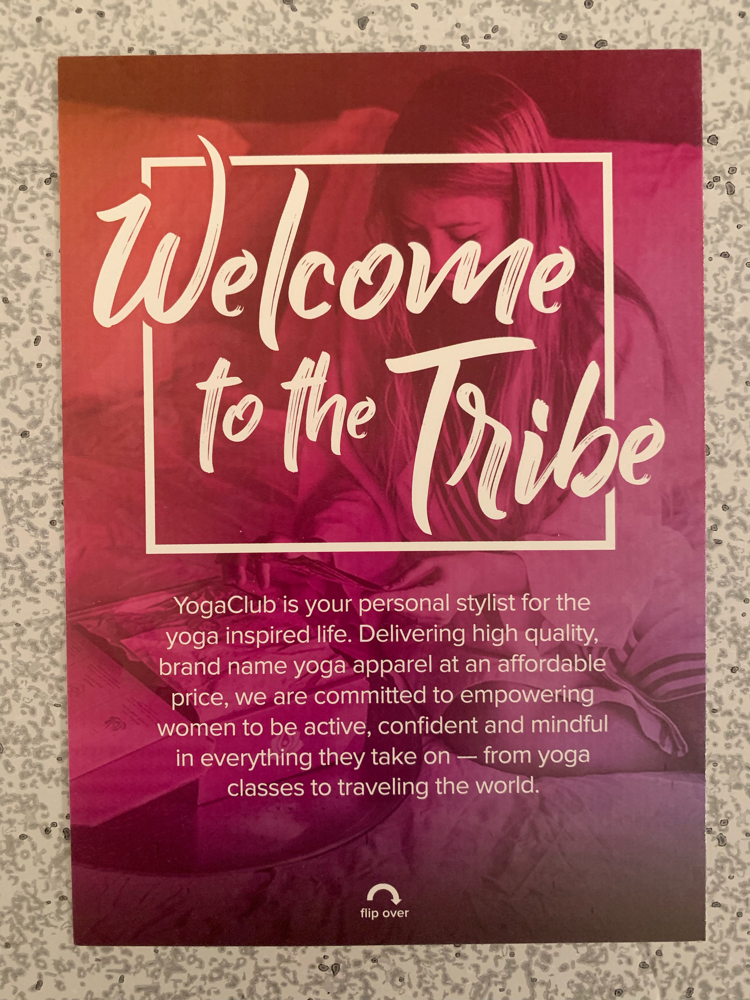 I received this welcome card. On the front it talks about the high quality items that you will receive and empowering women, which I love!!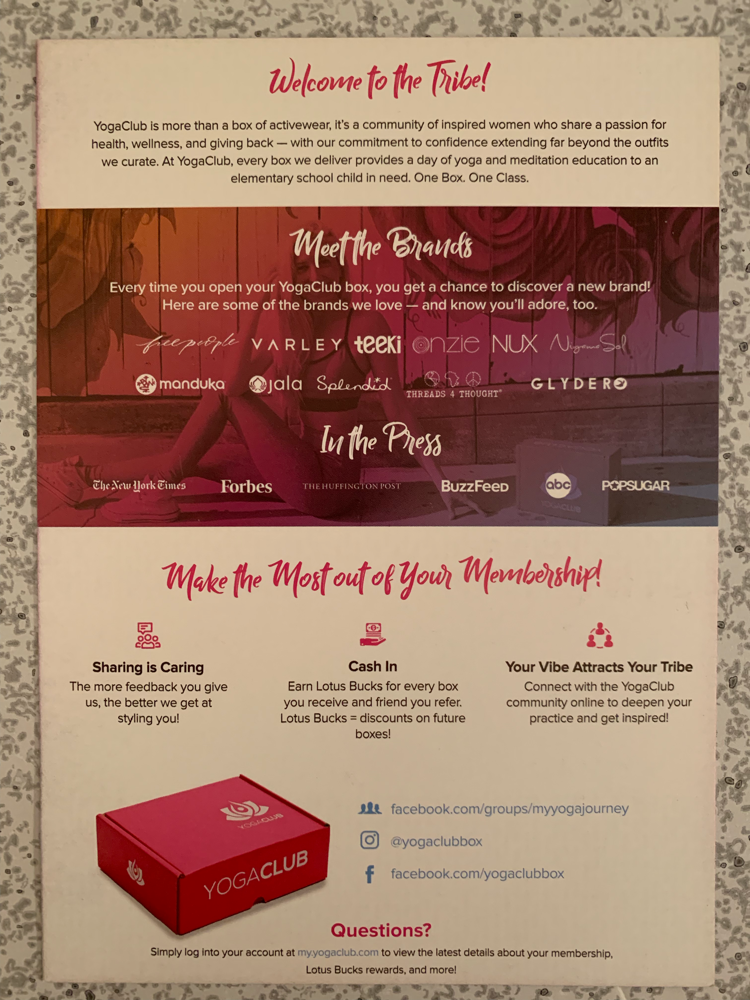 On the back it talks about the community of women. Also they have a rewards program. Every box earns you what they call lotus bucks. After you reach a certain amount you can receive a discount.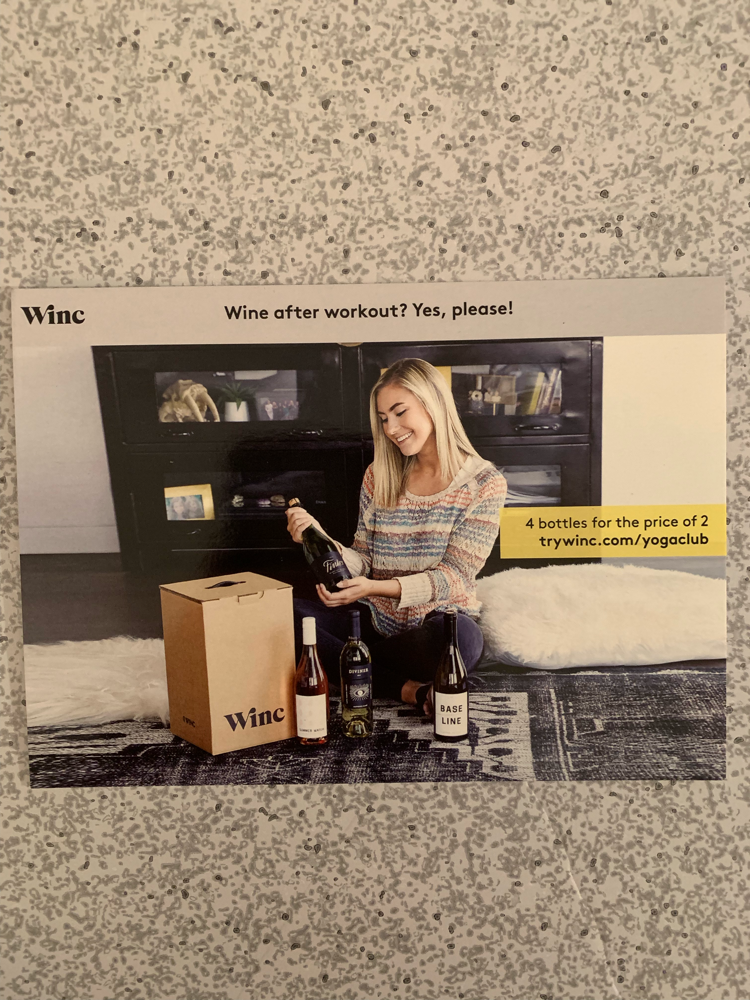 I also received a coupon to Winc for 4 bottles for the price of 2. I love when boxes include coupons!
Let's get to the good stuff!!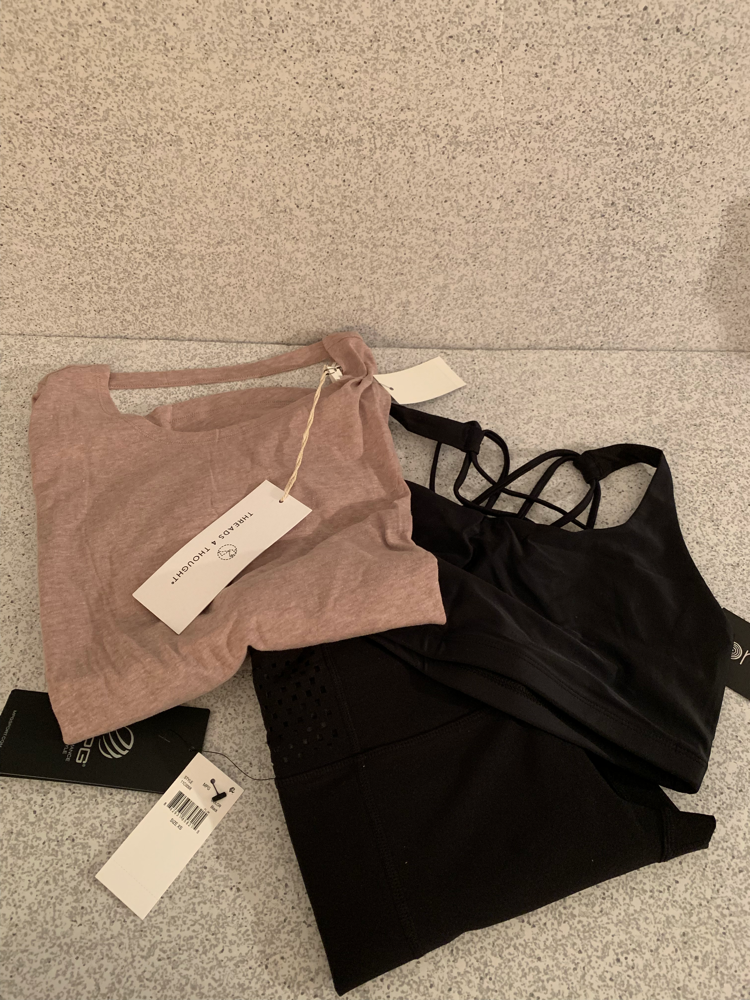 I ordered the Guru which is the three piece outfit.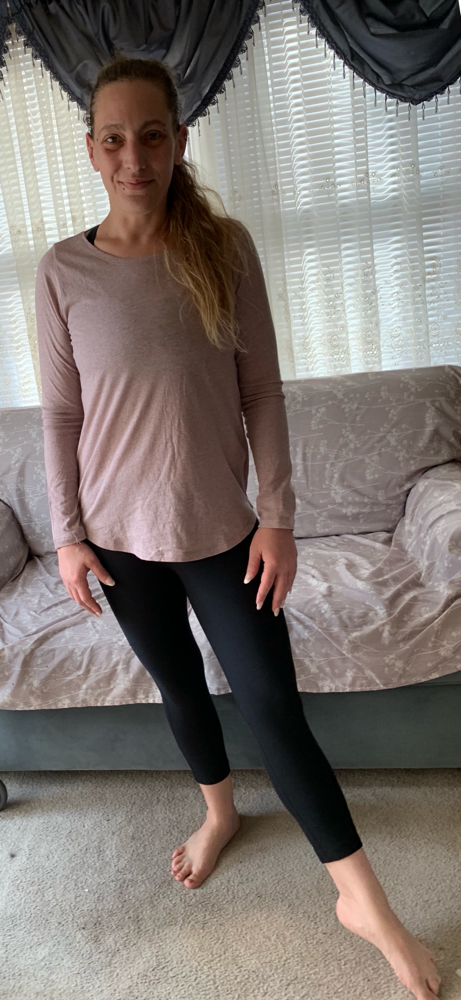 Here is everything on from the front. It is a cute and comfortable outfit!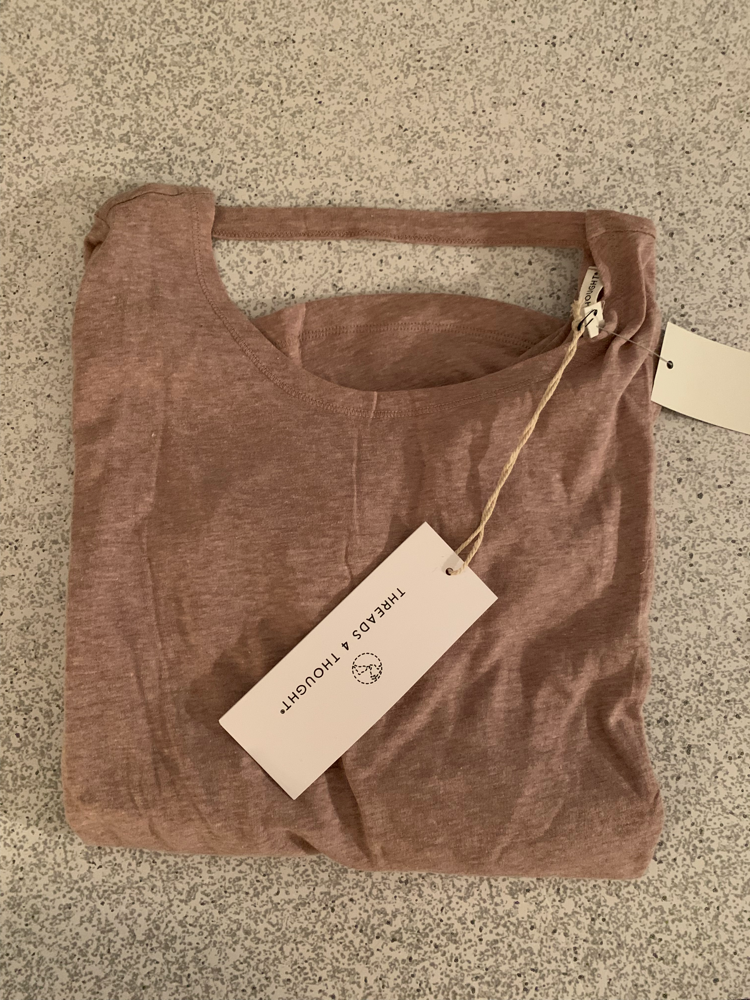 Threads 4 thoughts Derindra LS Melange  Retail Value 48.00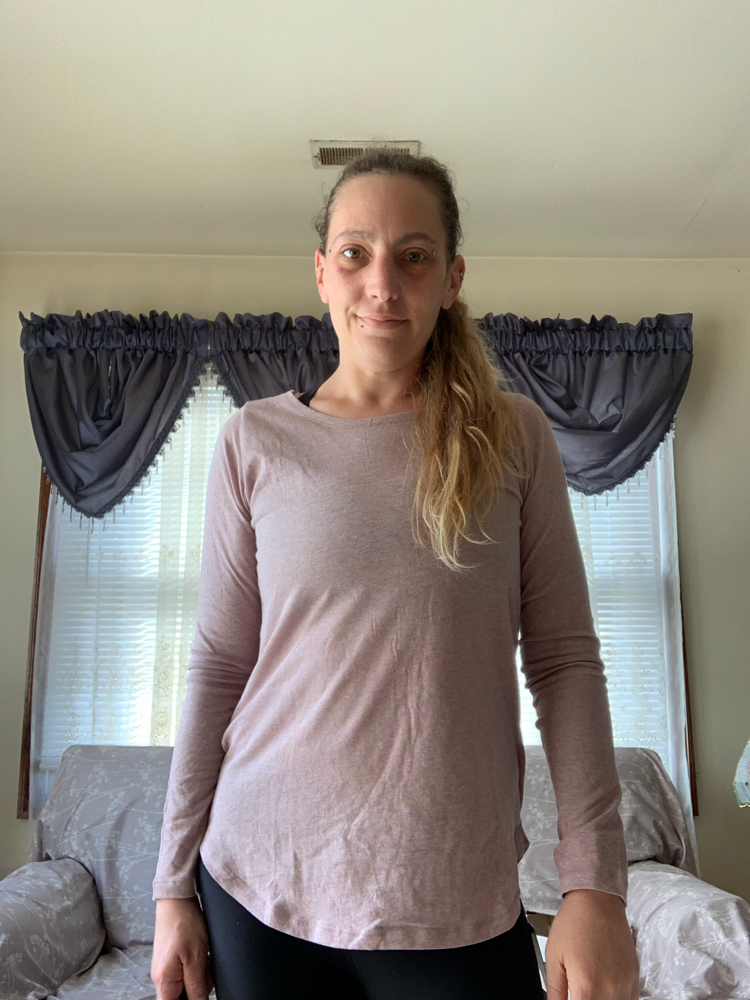 I absolutely love the color of this top. It is made from sustainable materials. From the front it looks great and it is super comfortable and soft.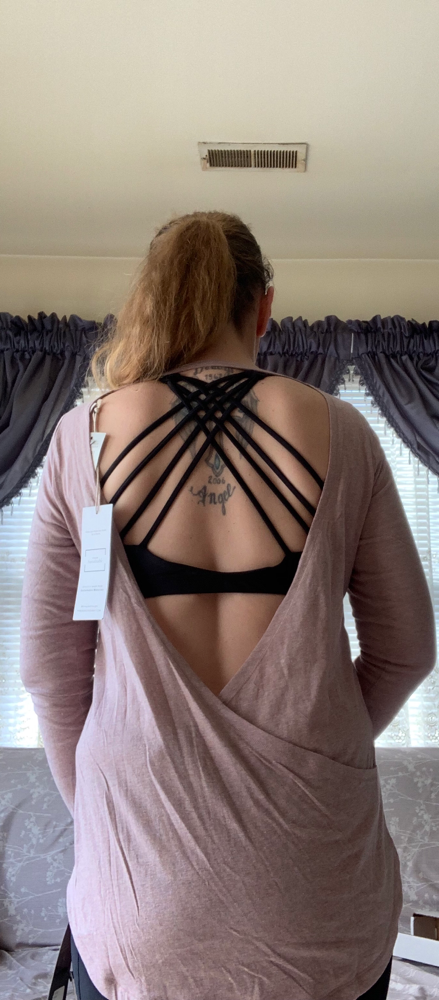 For me the back hangs too low and is uncomfortable when I  move around. Other than that I really like this. Also in this picture you can see the back of the Onzie flow Chic bra, which I am going to do next.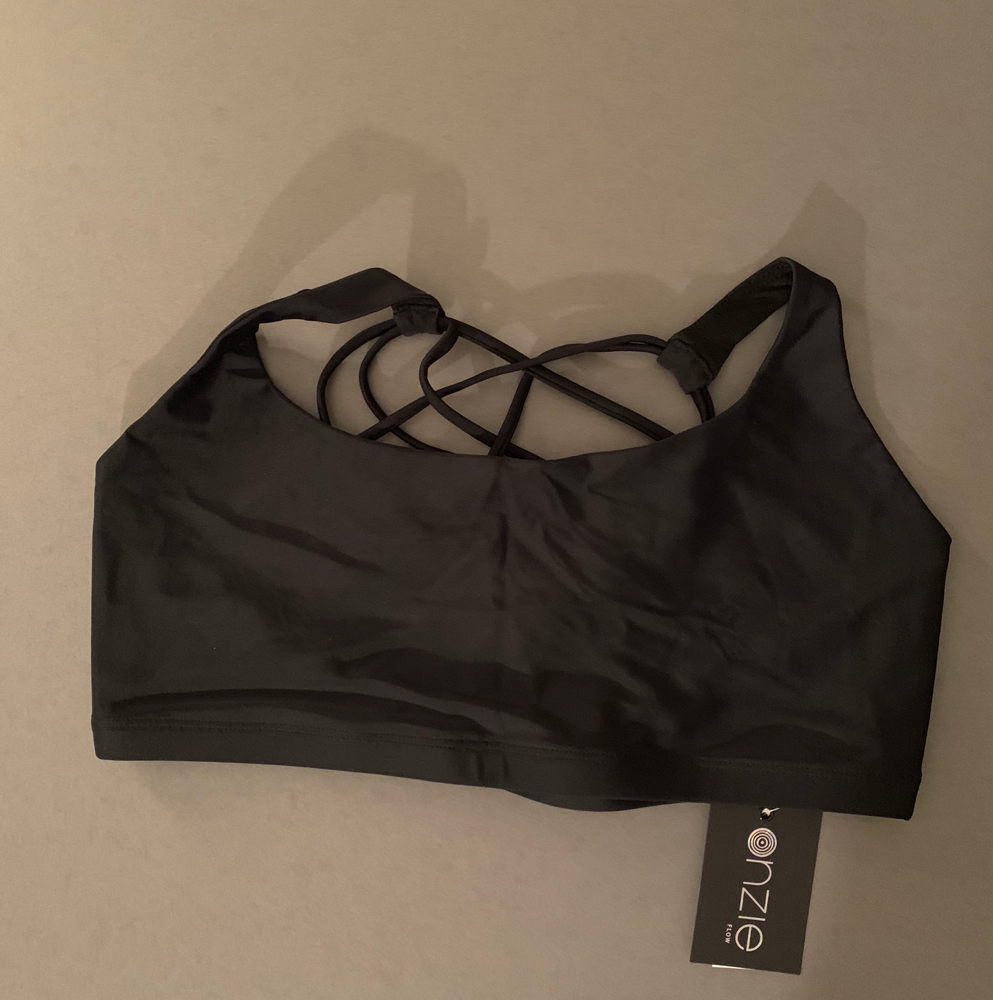 Onzie Flow Chic Bra Retail Value $48.00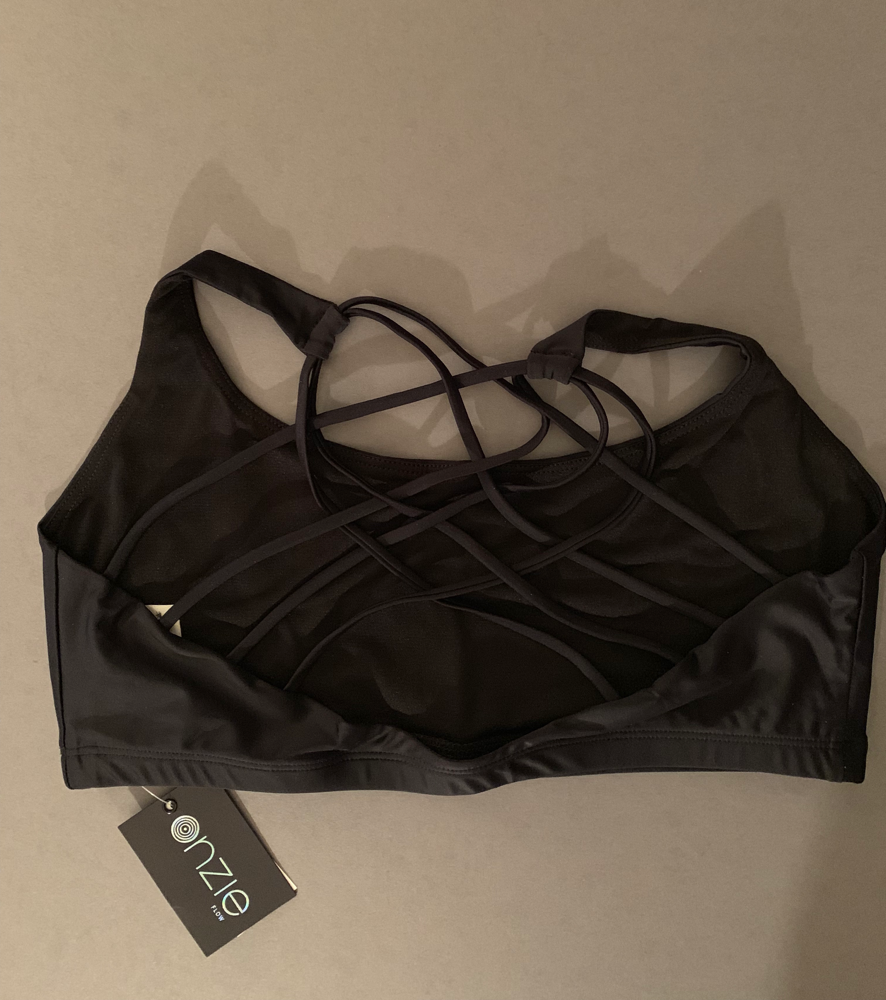 This is the most comfortable sports bra that I have ever worn. It really does not even feel like you are wearing anything. They use free-flow fabric technology so you can stay cool. The only issue I had with this is that in the very front center it hangs down a little bit, but it is not bothersome.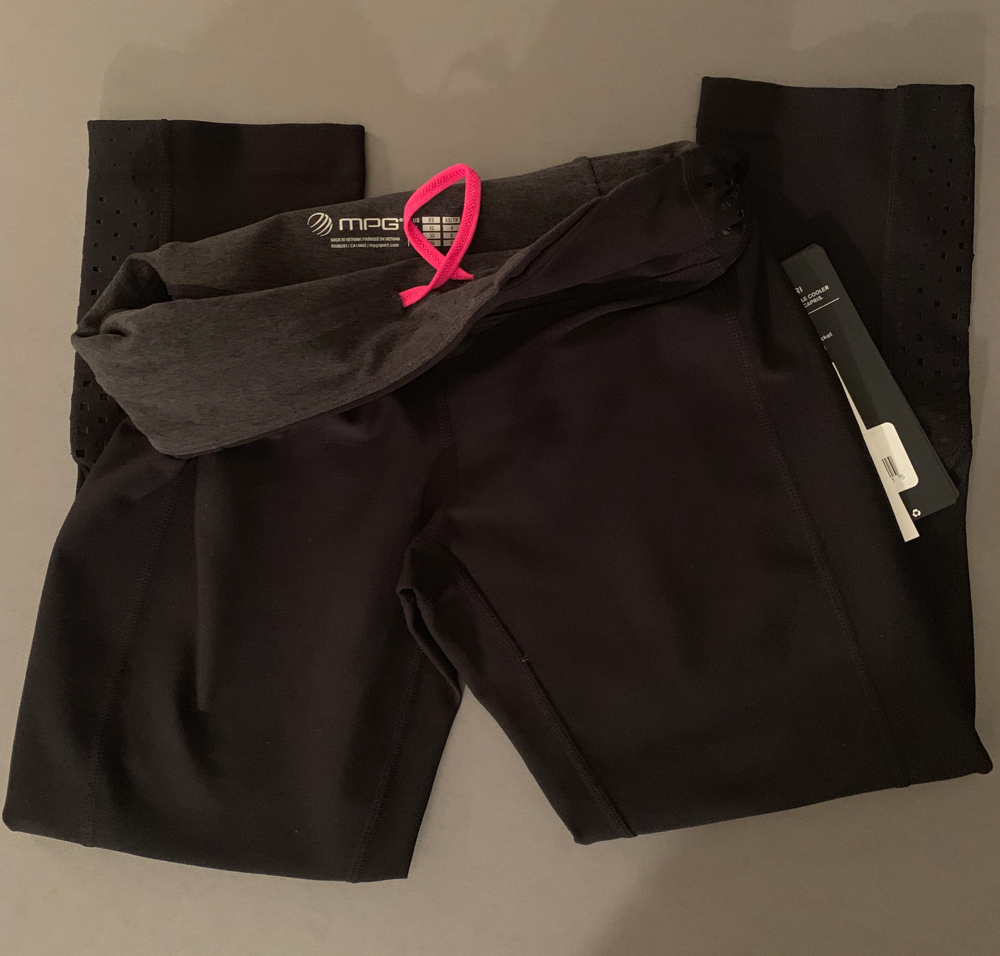 MPG My performance My Lifestyle Capri Meditation Retail Value $64.00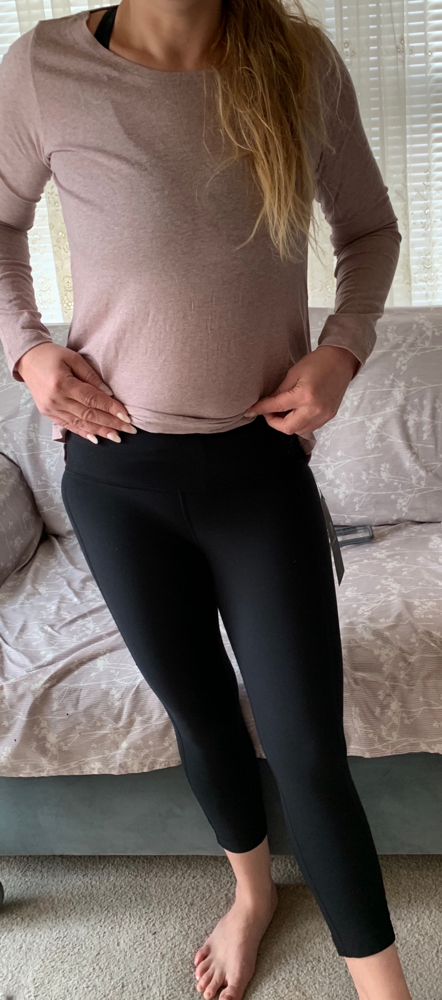 These are AWESOME!!!! They are my favorite piece in the box. They are supposed to be a little higher up, but since I am shorter they are a little lower, but do not mind. They are incredibly comfortable. They have laser-cut perforations, interior front storage pocket, and a shaped back waistband. There is also a drawstring inside. 
Overall verdict:
The total retail value is $160 which is awesome for what you pay for this box. I am very pleased with everything. Even though I had issues, they were very minor I got to give feedback on my outfit so my stylist knows for next time, which everyone can do. If you are a yogi or workout or just like wearing comfortable clothing you need this box. I am giving thi8s box a grade of a A-. 
What do you think of this box?
Comment below.
Post may contain referral/affiliate links.