About:
Once Upon A Tee- Love the hero of time? Each month you'll receive an exclusive T-shirt that has never been printed before. Each shirt is inspired by the hero of time. One subscriber will also receive a package with a value over $250 that includes goodies such as hoodies, tote bags, posters, and a $100 gift card to Once Upon A Tee. 
Cost:
$9.99 a month
Shipping domestically starts at $3.69
Internationally starts at $3.99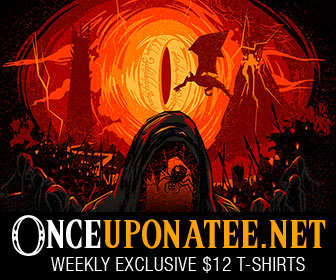 Who's your all-time favorite hero?
Comment below.
This post may contain referral/affiliate links.