About:
Amora- is a coffee subscription box. Receive premium fresh roasted coffee on your time. You can choose how often you want to receive your coffee and how many bags. You also get to chose your flavors and you can change them each month. Skip or cancel anytime. After your first full order, you will start receiving free gifts.
In addition to your regular subscription, every few months you will receive a letter in the mail letting you know about a speciality coffee that you can receive. You do have to pay for them, but you can opt out. This was one of the speciality coffees that I received.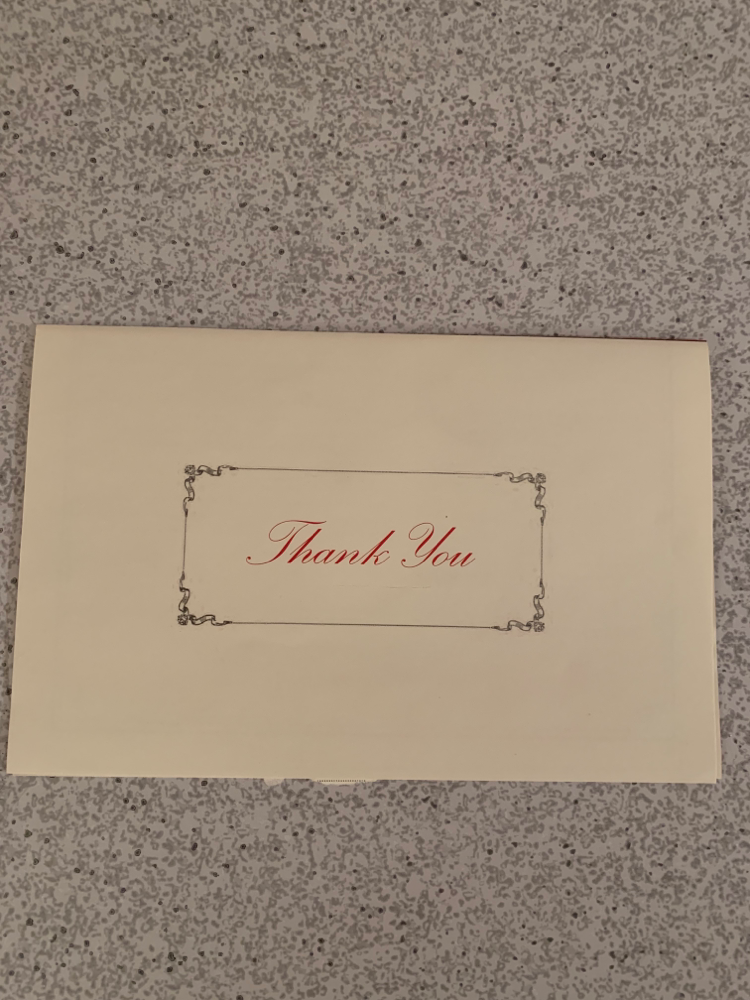 In every box you receive from Amora you will receive a Thank you note. I always think this is a nice touch when companies do this.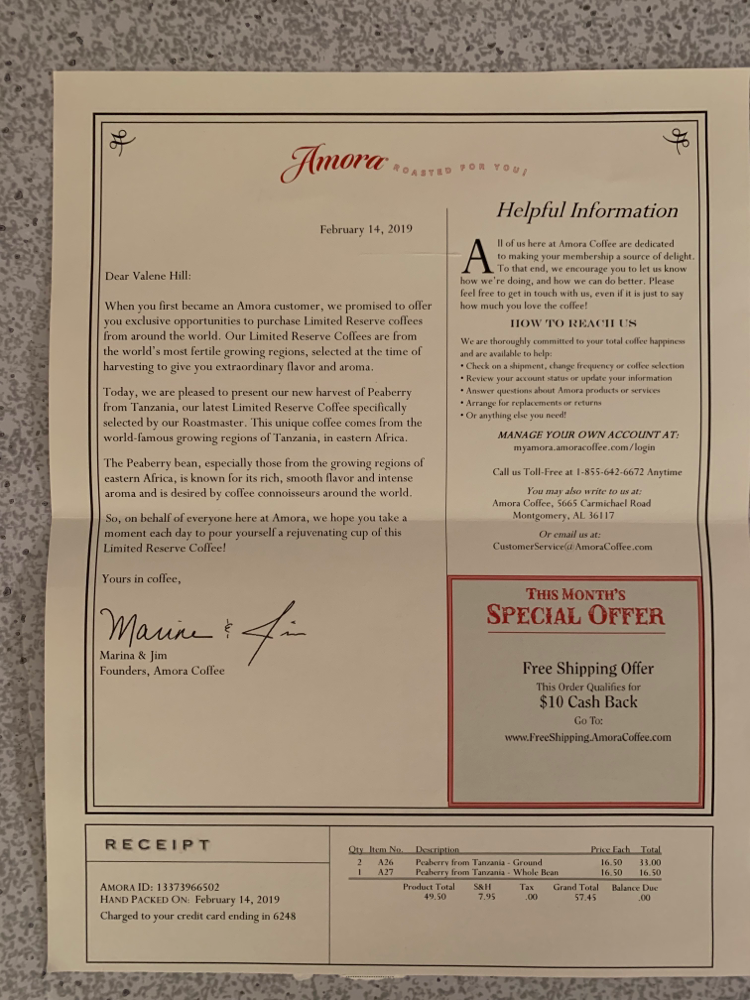 On the inside it talks about the coffee that you have received. It has a special offer for you, helpful information, customer service information, the price and what the name of the coffee you received is and if you received ground or whole beans.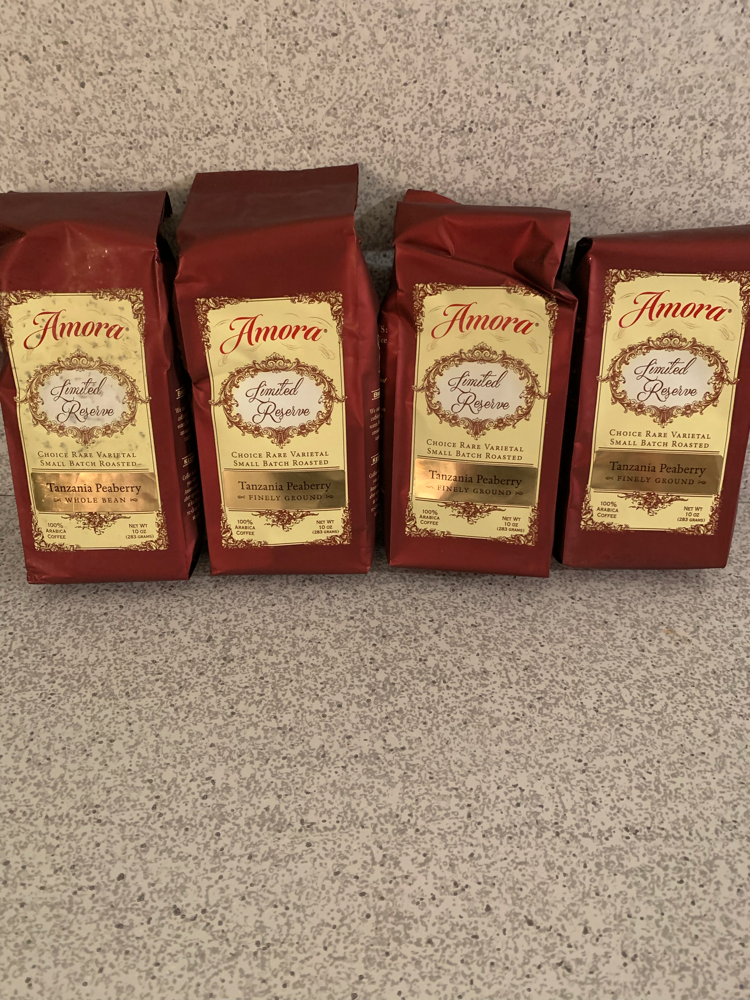 This is Peaberry Coffee from Tanzania. My normal shipment is 4 bags and I receive 2 whole bean and 2 ground.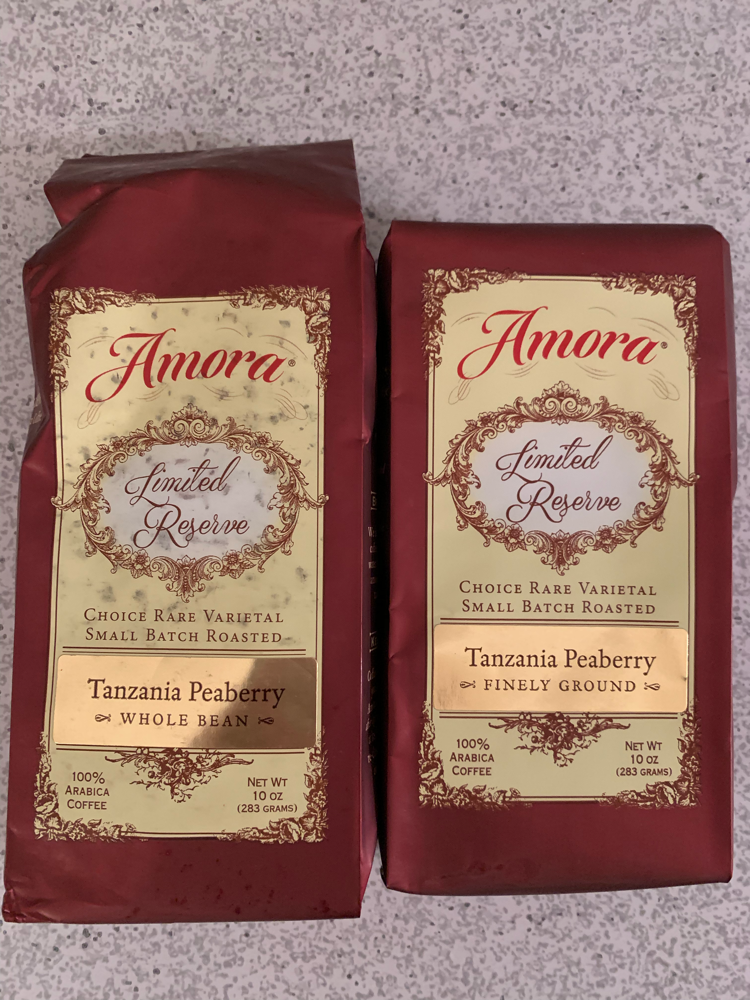 This is a medium roast coffee and very delicious!! 
The cup notes are Smooth buttery body, dry finish, delicate sweet acidity.
 Flavor notes: Lemongrass, plum, light nougat, and overall sweet  
Even though it's sweet, it definitely is not too sweet. I am not a big fan of very sweet coffee. This is absolutely delicious.
Amora Coffee also has a tea subscription as well.
You can get a free bag of coffee, you have to pay $1.00 shipping and handling. That's how I started out with them. Just use the link below.
This post may contain referral/affiliate links.