About:
Korean Snack Box- contains k-snacks, Korean snacks, candy, chips, and more. The boxes that are on sale are only on sale for a limited time.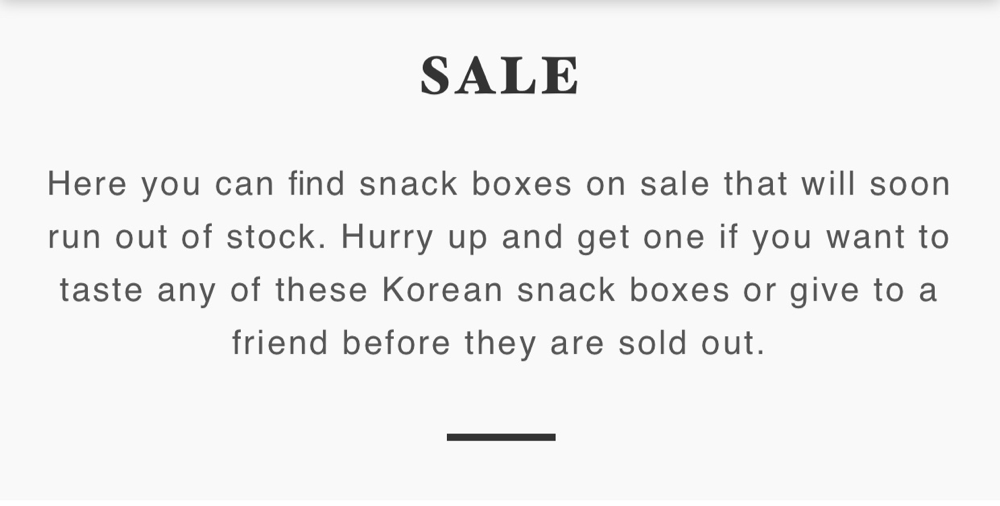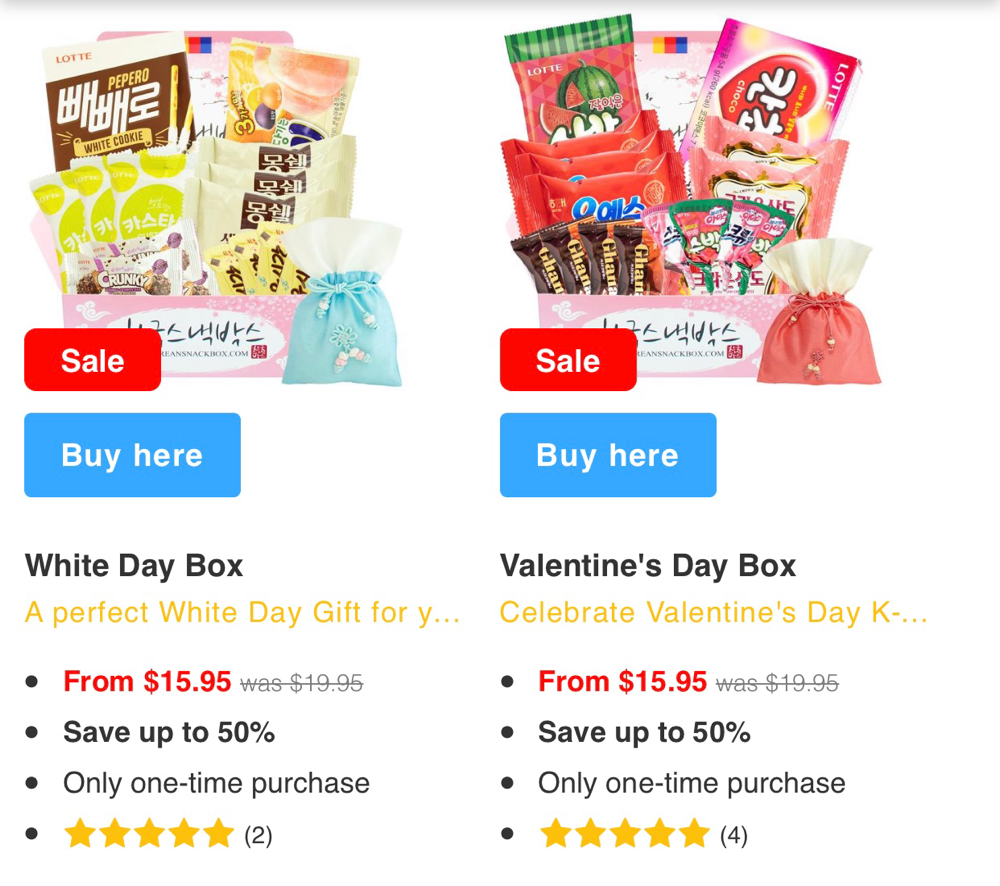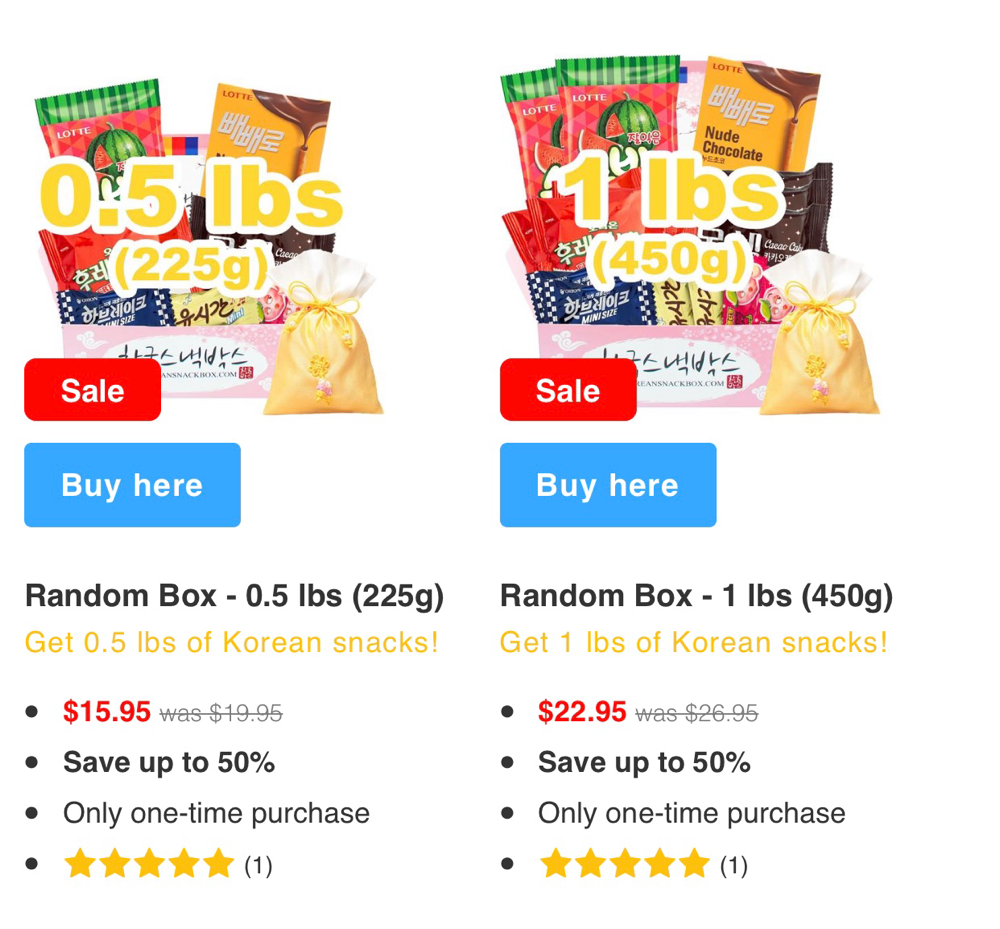 These four boxes are a few of what is on sale and the cost.
Will you be grabbing a one-time purchase box?
Comment below.
This post may contain referral/affiliate links.