About:
Yoga Club- is a women's yoga clothing subscription styling service. First you fill out a style profile and then a stylist sends you clothing based off of your profile. There are different tiers to choose from. You will receive name brand clothing for a lot less. You can expect a hand selected outfit based on style, season, versatility, and function. 
Cost:
Karma-  One piece of clothing $45.00 per month
Mantra- Two pieces of clothing $49.00 per month
Guru- A full outfit, 3 pieces $79.00 per month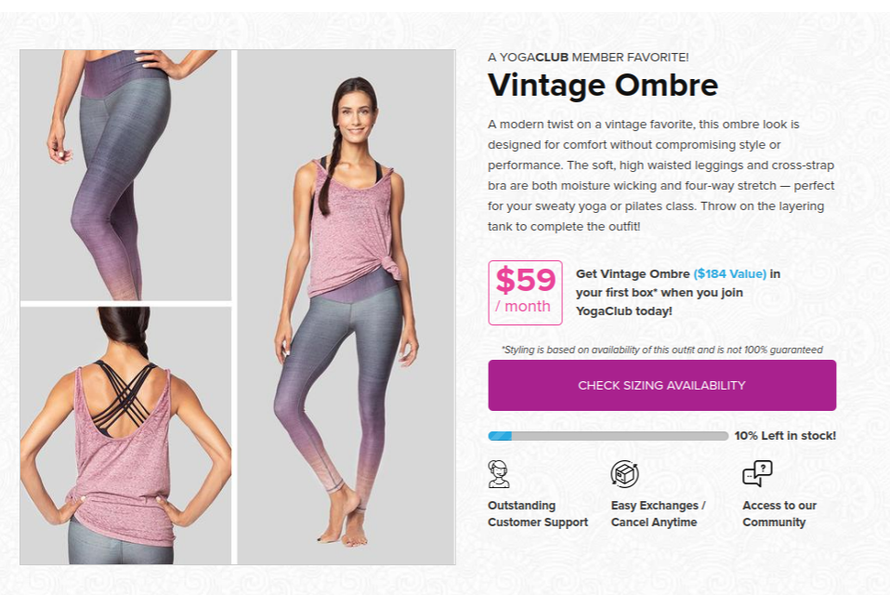 You can receive this exact outfit in your box, depending on size availability. Also you lock in the Guru box for $59.00 per month, using promo code YOGI59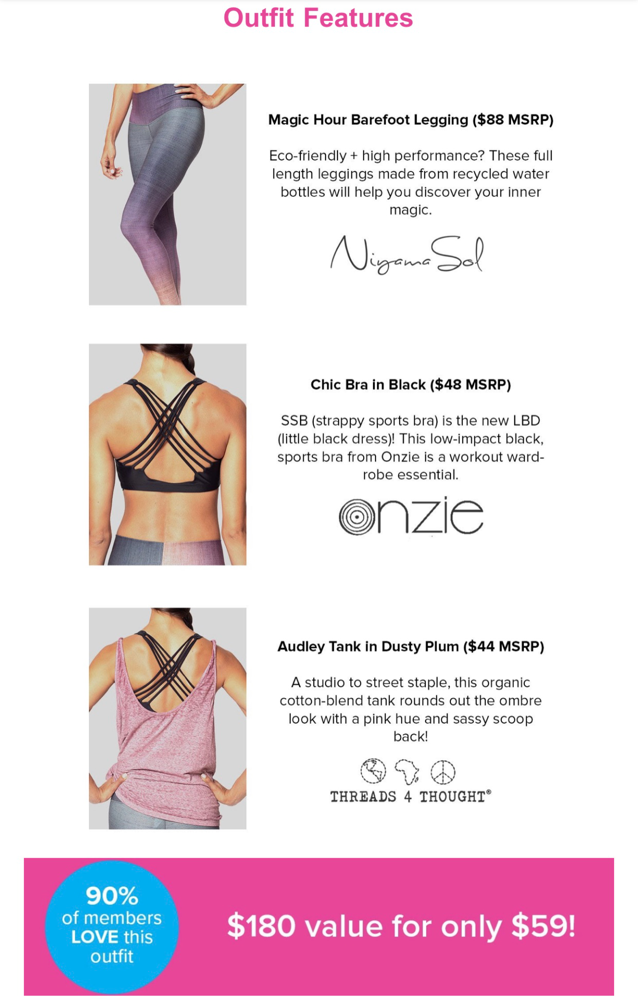 Do you like to do yoga?
Comment below
This post may contain referral/affiliate links