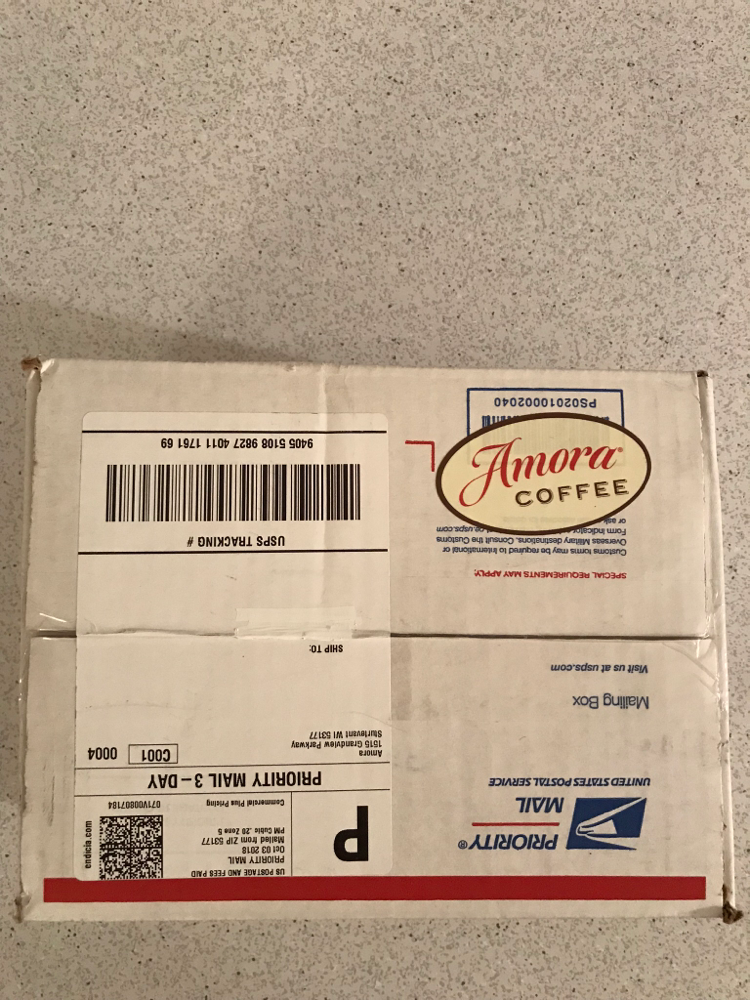 About:
Amora is a coffee and tea subscription box. With the coffee subscription box you can choose up to 8 bags delivered at a time. The flavors and strengths are customizable. After your second subscription box, you start to earn free gifts. You can change your ship date to any date that suits you. You may also cancel at any time.
Cost:
$14.95 per bag
You may change the amount of bags that you receive at anytime. 
Shipping:
They roast your coffee fresh, pack it and ship it 2 day priority mail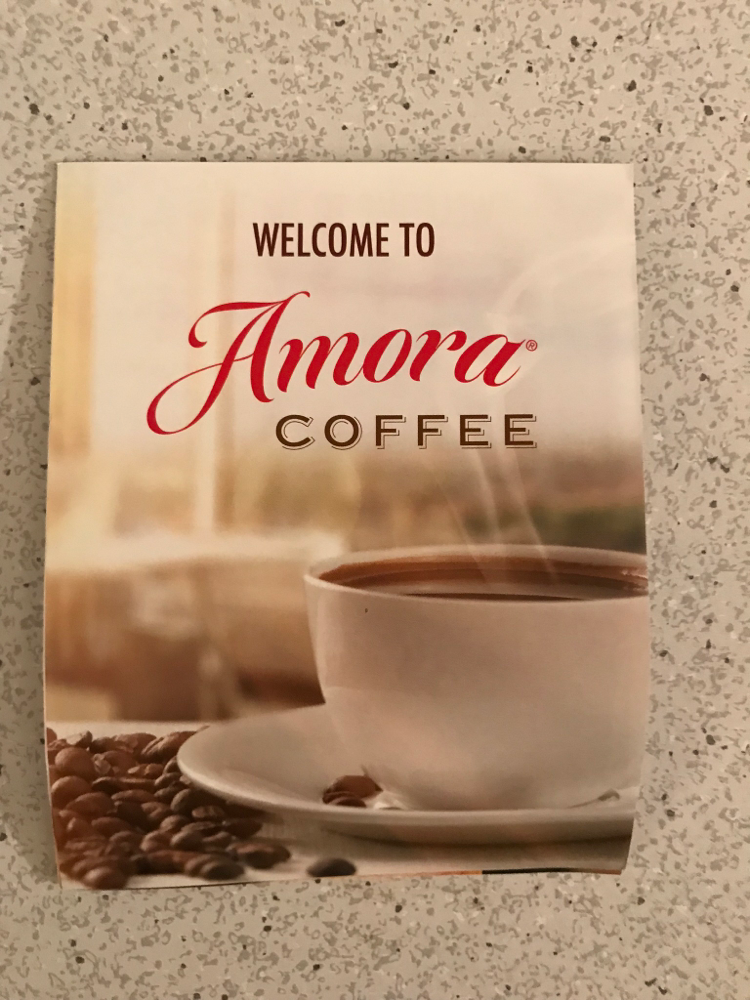 They included an Amora welcome guide.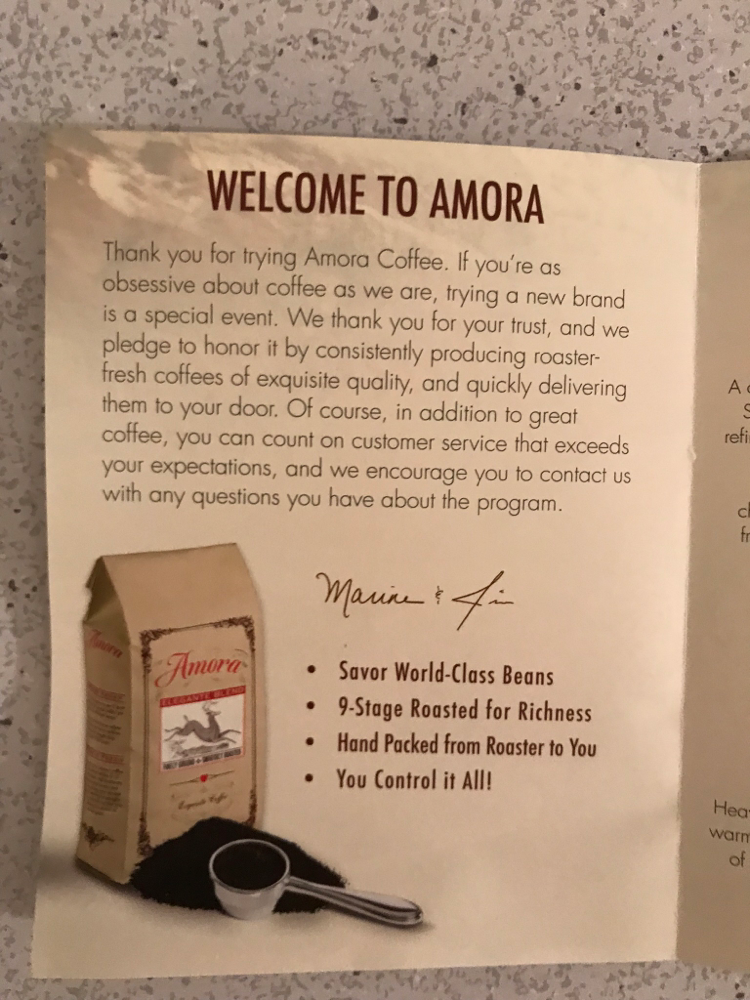 I appreciate this guide. It's very nice to feel important to a business.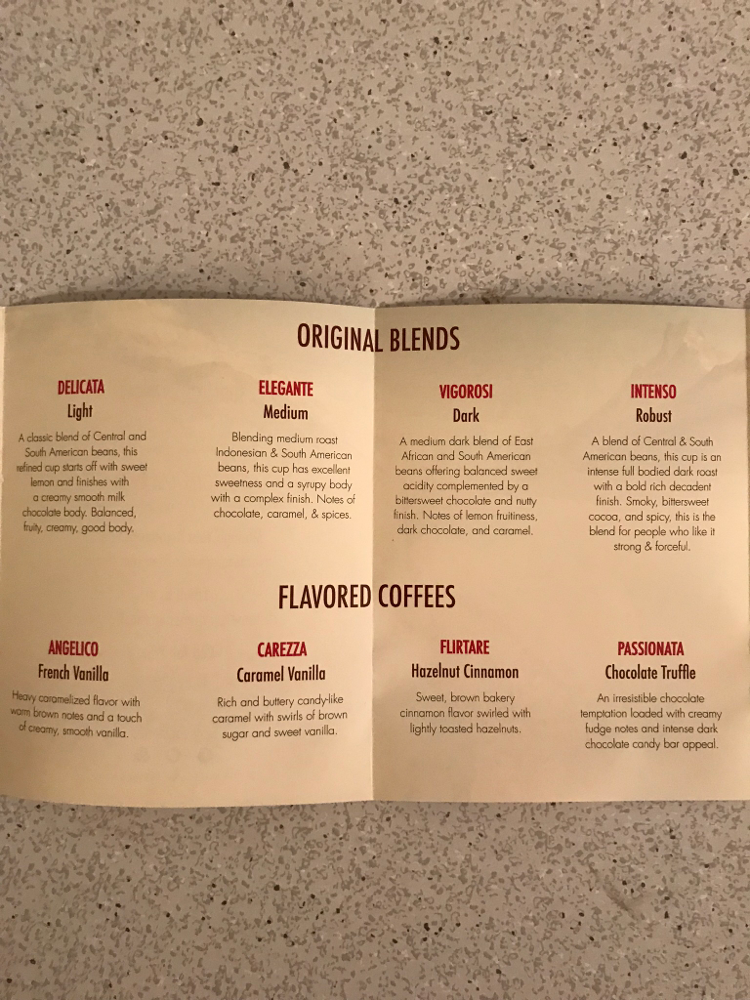 Inside it has some of the blends and flavors of coffee that Amora Carries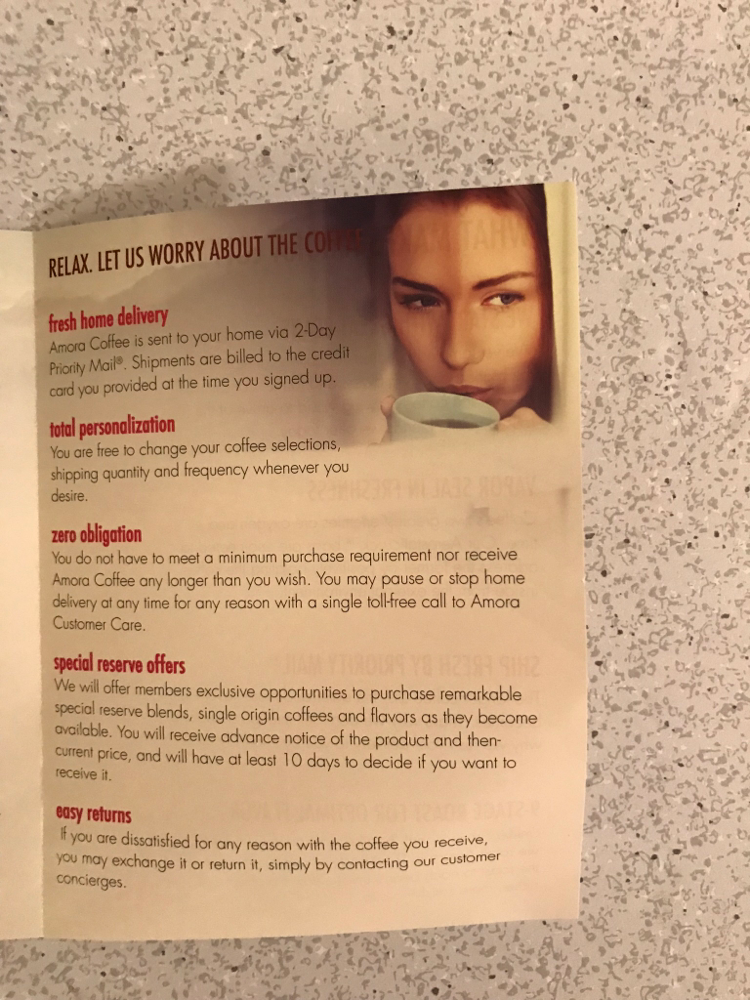 Amora talks about their subscription box service and their policies.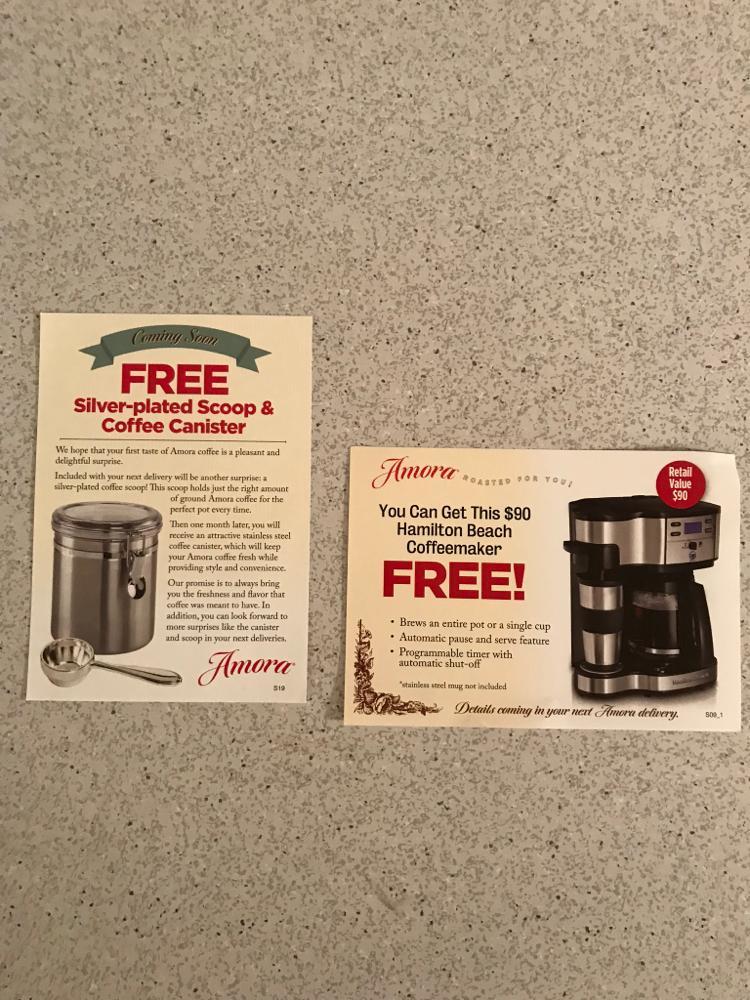 Included are flyer like papers that tell you what gifts you can receive while you subscribe to Amora.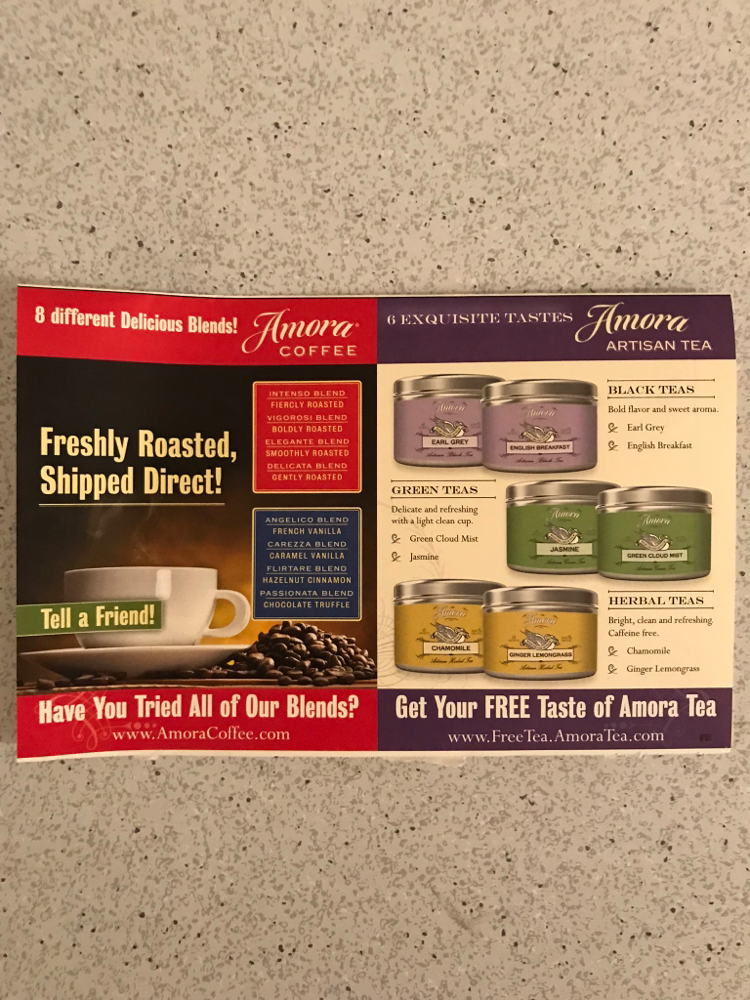 Another flyer was included also talking about Amora's tea subscription box.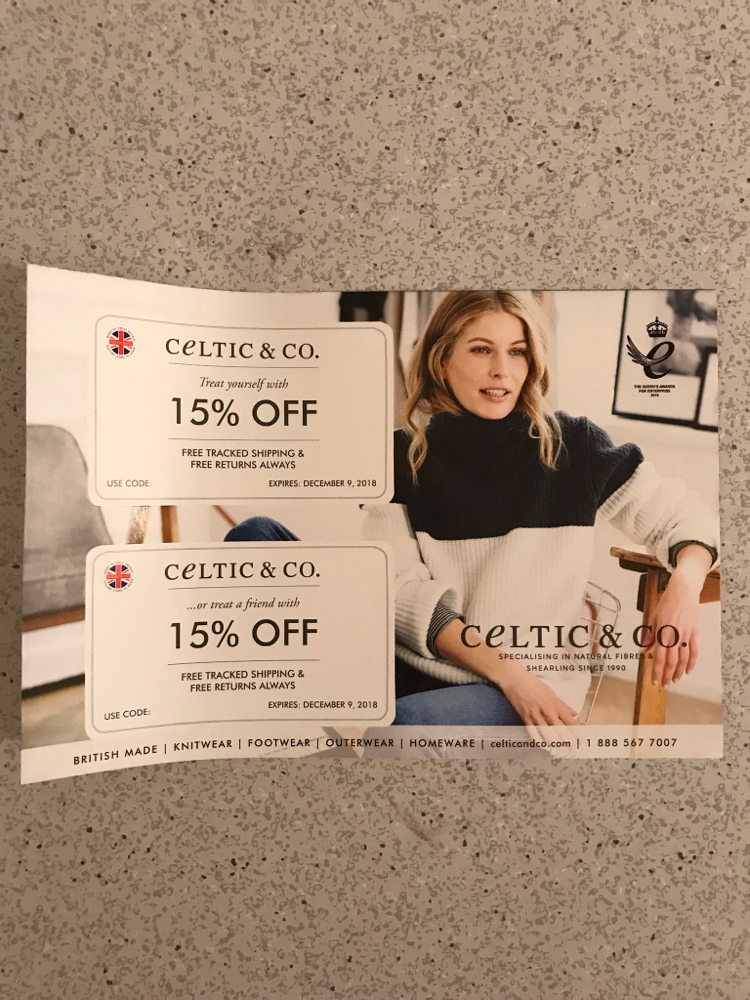 They also sent a 15% off coupon for Celtic & co.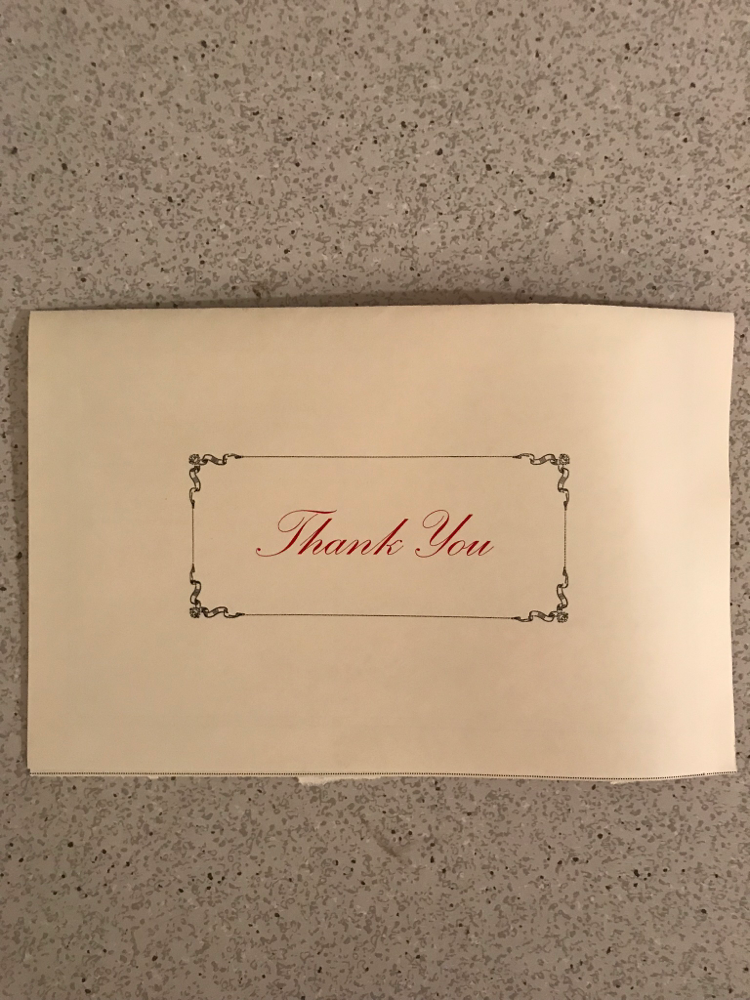 They also sent a Thank You note as well.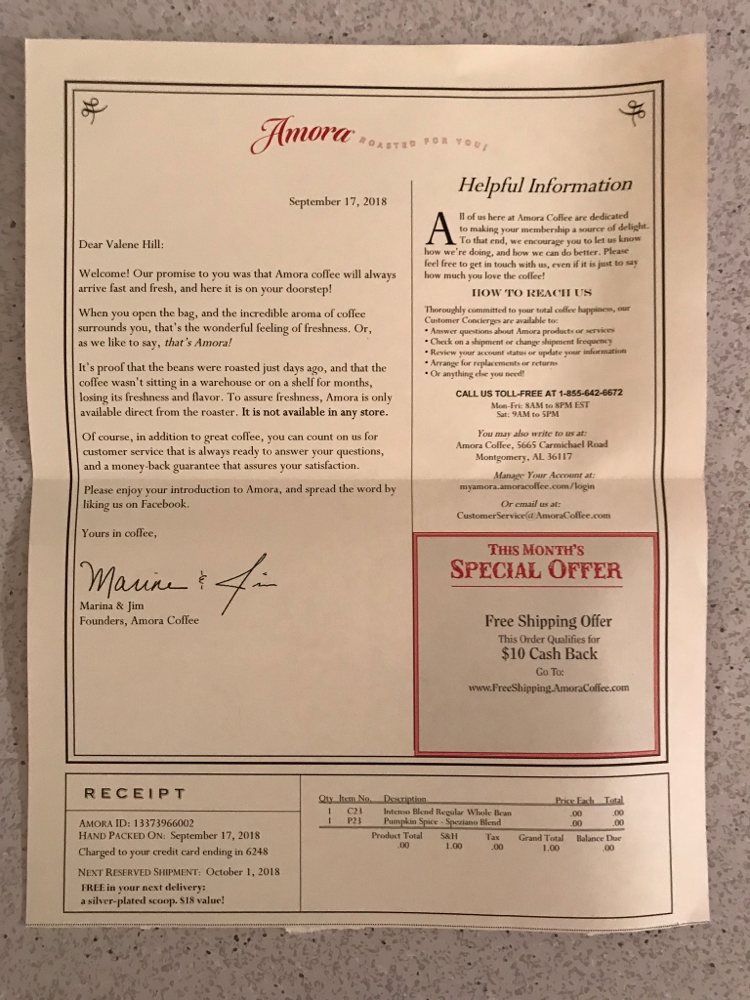 Inside the Thank you note is also your invoice and what to expect in your next shipment.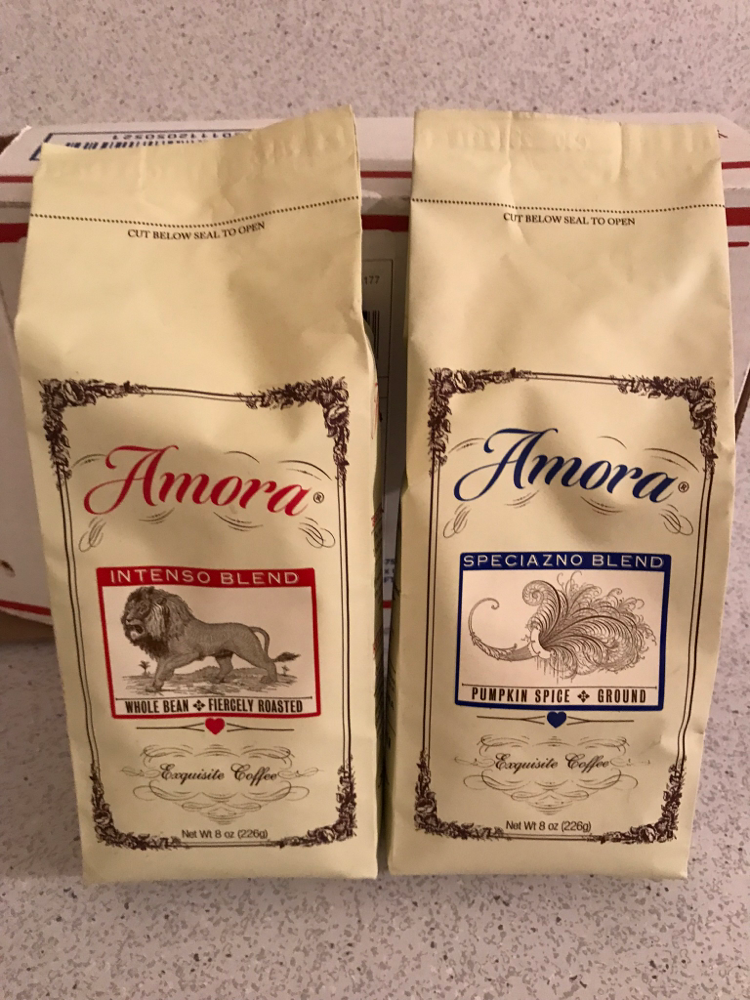 I received two bags in my first shipment.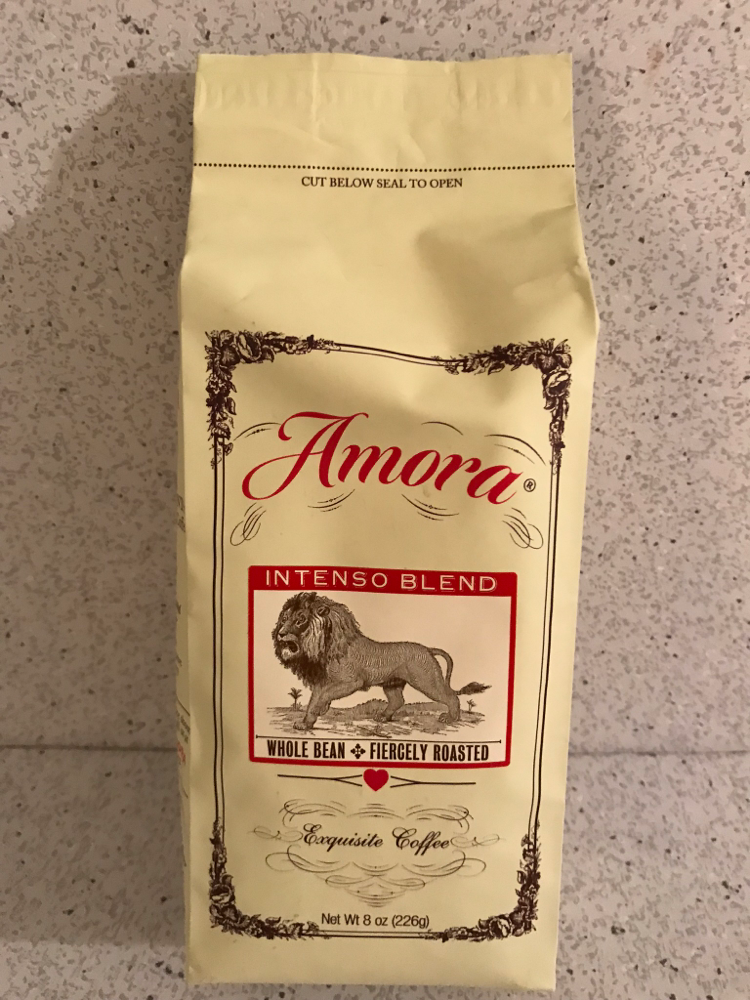 This bag is Amora Intenso Blend, Whole Bean Fiercely Roasted
$14.95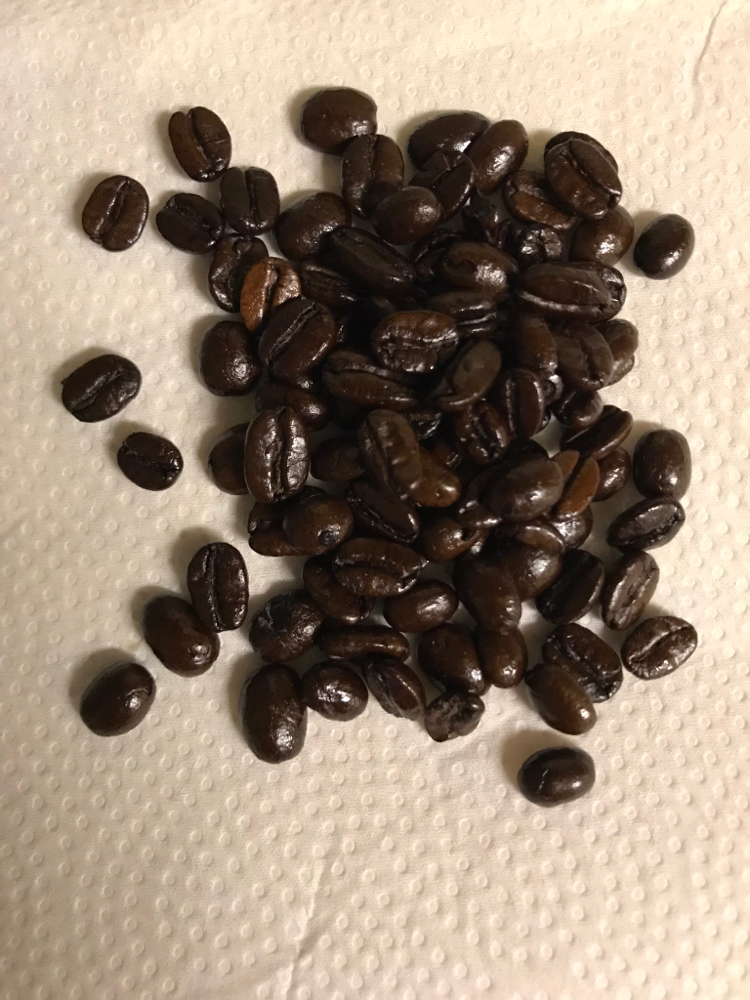 These beans are just gorgeous!! The scent of them when I opened the bag was amazing! You could smell the dark richness of the bean.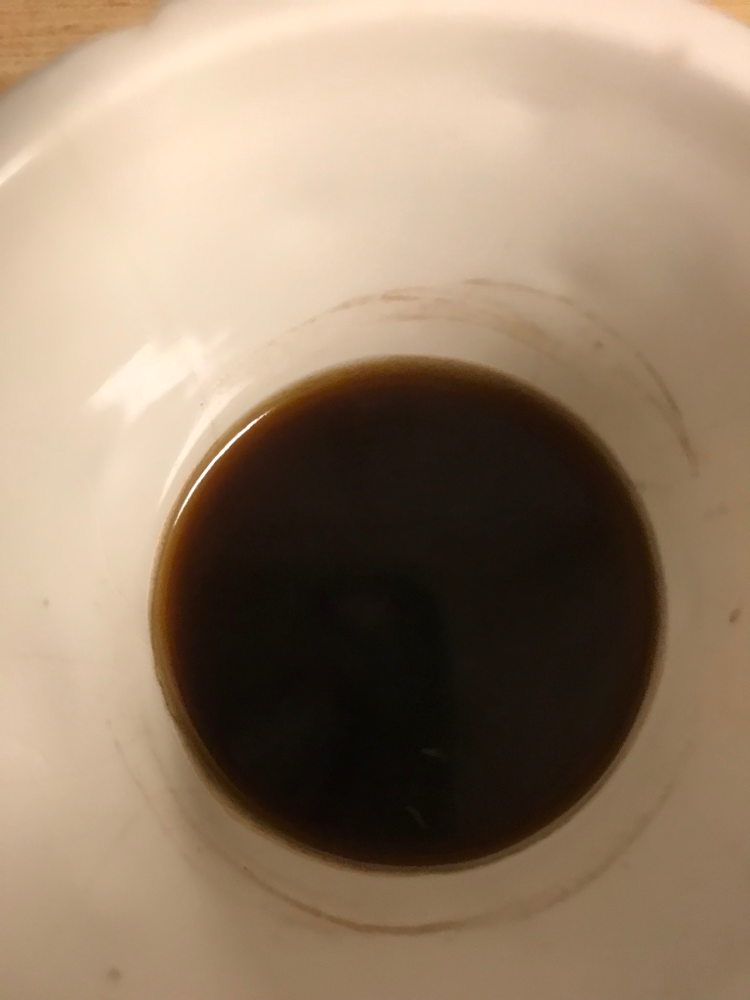 I made this in a Keurig machine. It is most definitely extremely fresh. It was a nice dark coffee. There was no bitterness at all. I really enjoyed this coffee.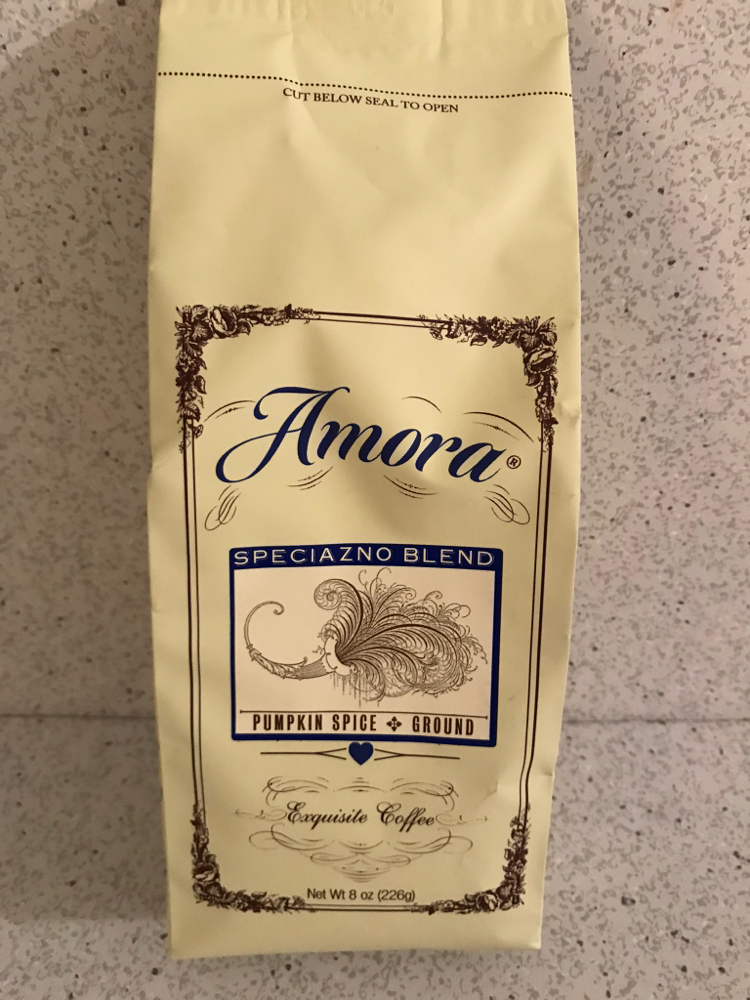 The second bag I received was:
Amora Speciazno Blend Pumpkin Spice Ground Coffee
$14.95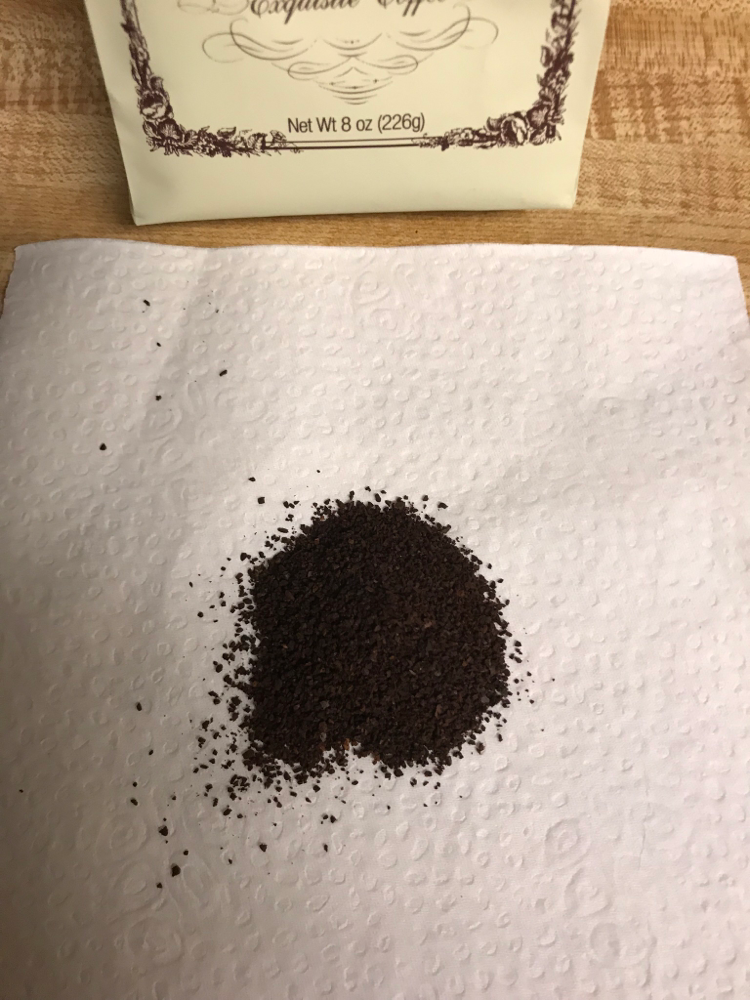 They offer ground and whole bean coffees. You can choose which one you want and they carry both in all the blends and flavors. These were ground very nicely. Not too fine or too course.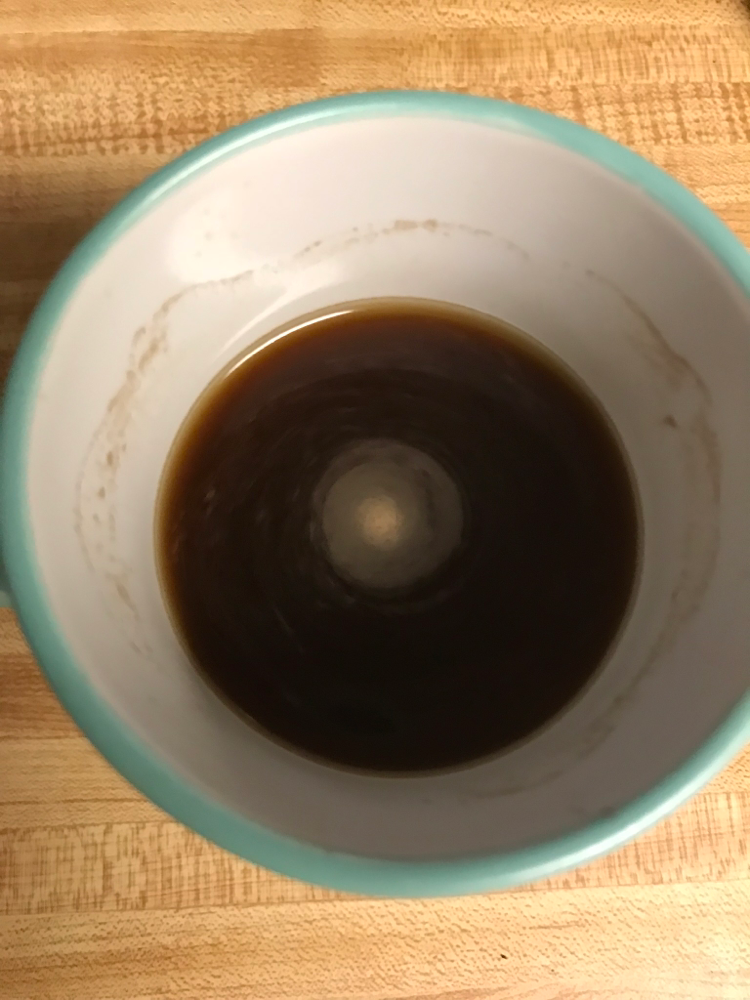 This had a nice pumpkin flavor to it. Not too strong, but definitely noticeable. This was my favorite of the two. I love anything pumpkin flavored so this was right up my alley. IT was not a strong coffee, but you could really taste the pumpkin,
To receive two bags of coffee of your choice, a coffee scoop, and a coffee canister, for $1.00 ONLY just use the link at the bottom of the page,
This postt may contain referrals/affiliate links in it.