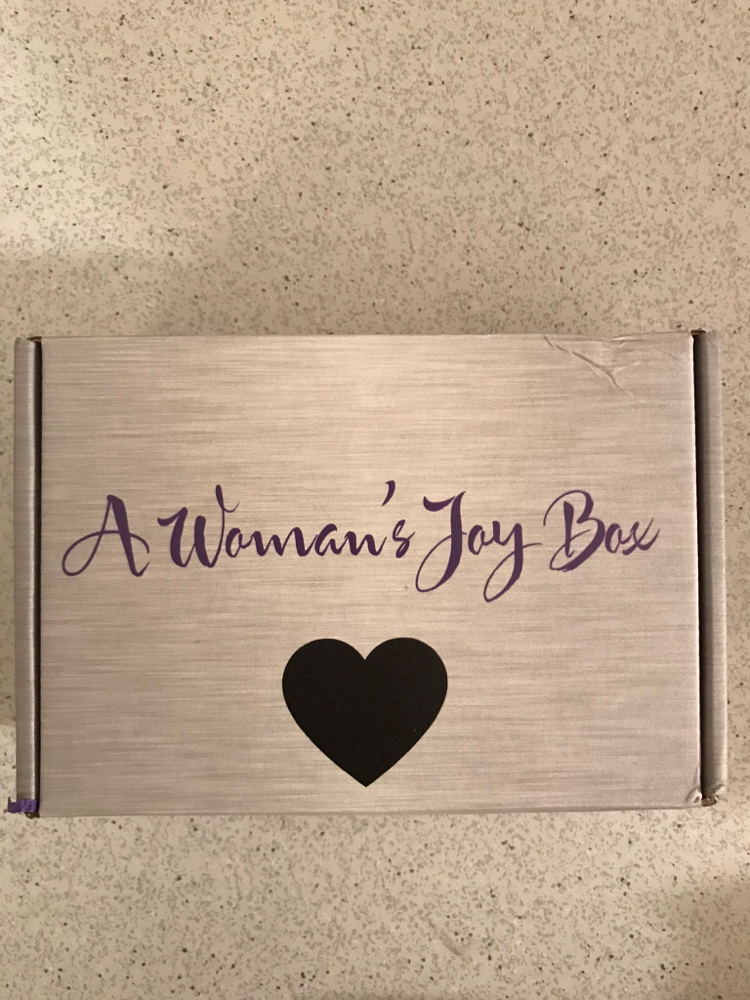 A Woman's Joy Box is a lifestyle box for women. Each month you can expect to recieve 6-8 full size products of some of the following: beauty, body, home, jewelry, and fashion.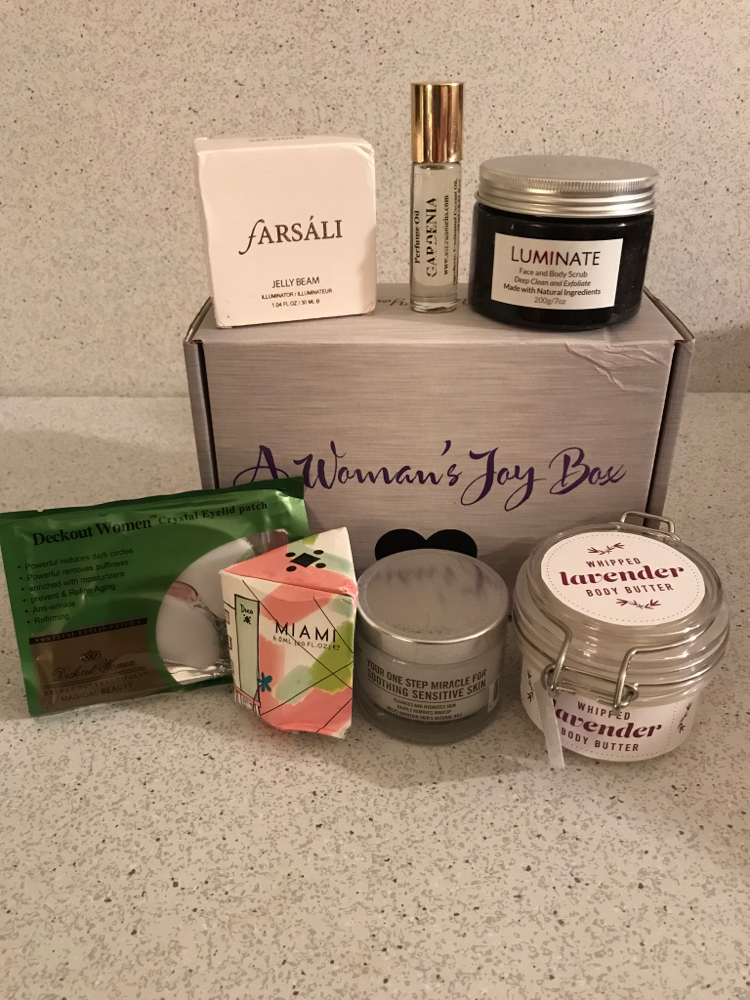 A Woman's Joy box offers two subscription box options. This is the Full-size box option and the other is a mini mailer.
Cost:
$59.95 per month
$165.00 for 3 month
$310.00 for 6 months
$585.00 go 12 months
Ships Worldwide, Shipping to the U.S. is free.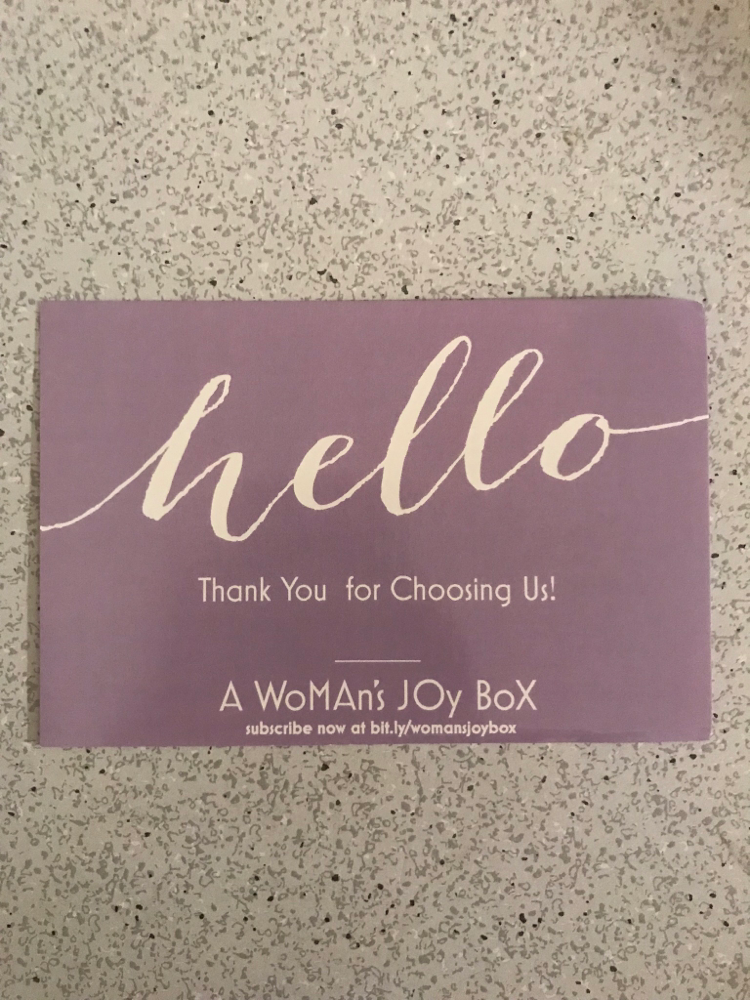 This box was sent at no cost to review.
On the back of this is a 15% off coupon to purchase a box.
Onto the items in the box: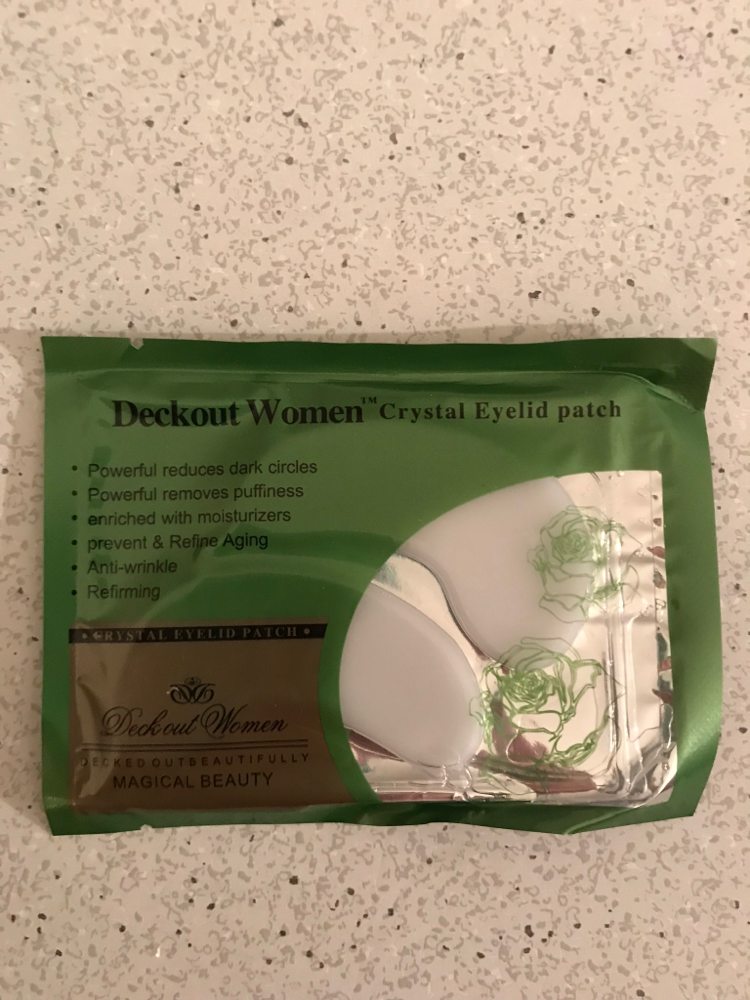 Deckout Women- Crystal Eyelid Patches 2pcs. RV$1.00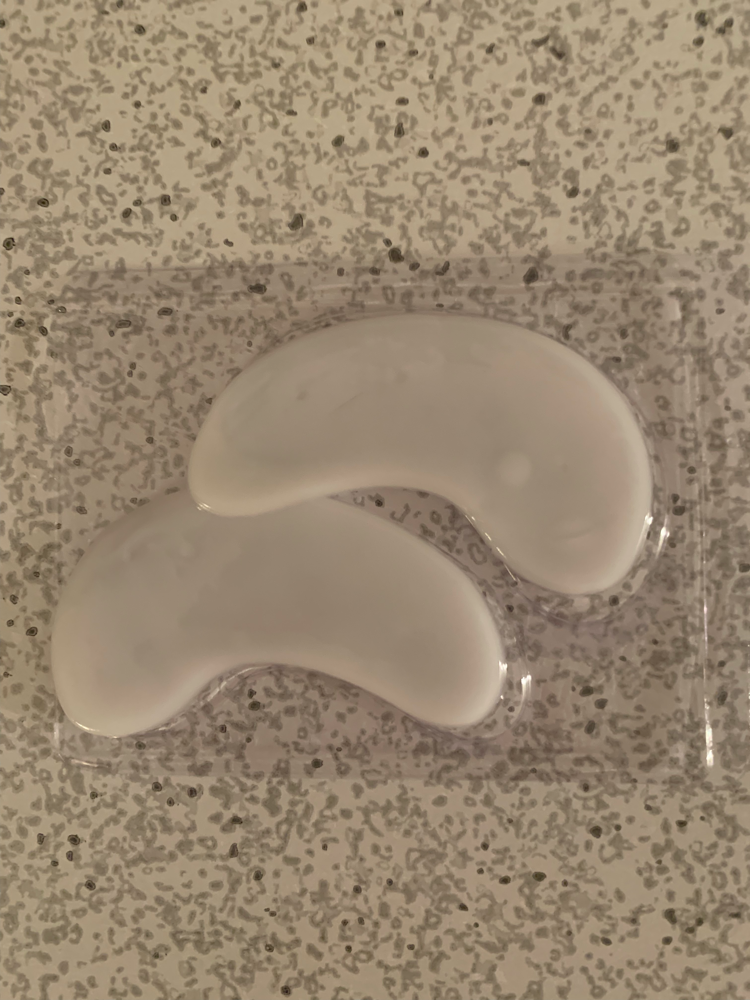 These patches are really moisturizing. They are Pre-moistened with phyto-collogen. You have to be very careful with they as they tear with very little movement, so I was a little worried about that, but they did not tear too much. They stay on really well. Actually, the best out of all eye patches I've tried thus far. This is a product that you would have to use consistently to notice a difference, but my under eyes felt really smooth afterwards.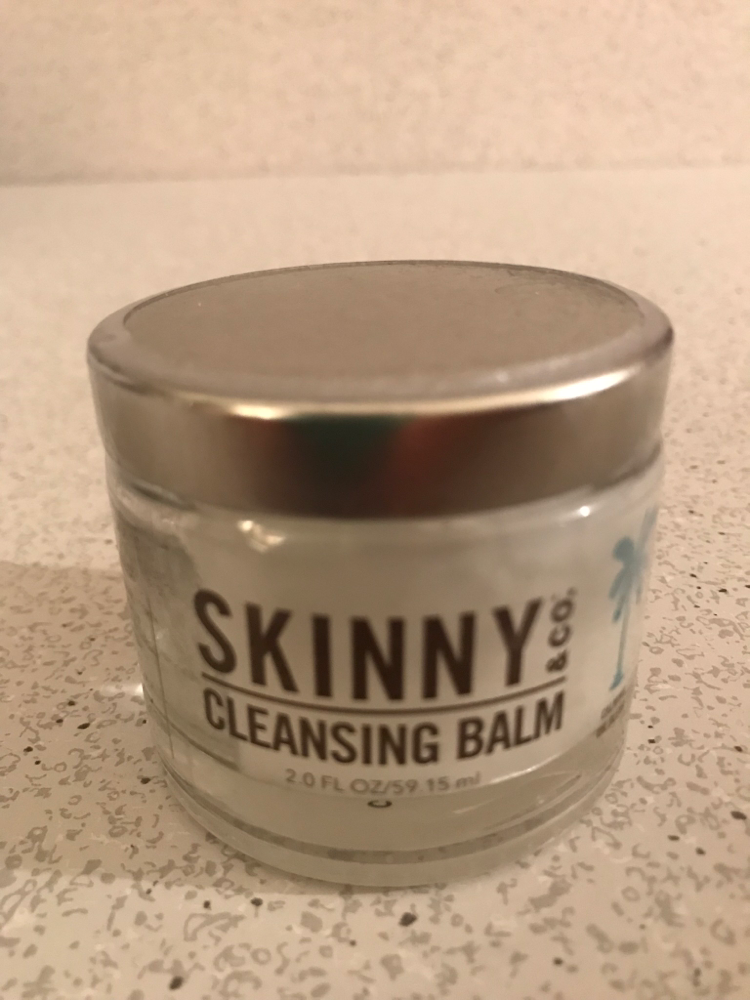 Skinny & co. Cleansing Balm 2 oz RV$24.00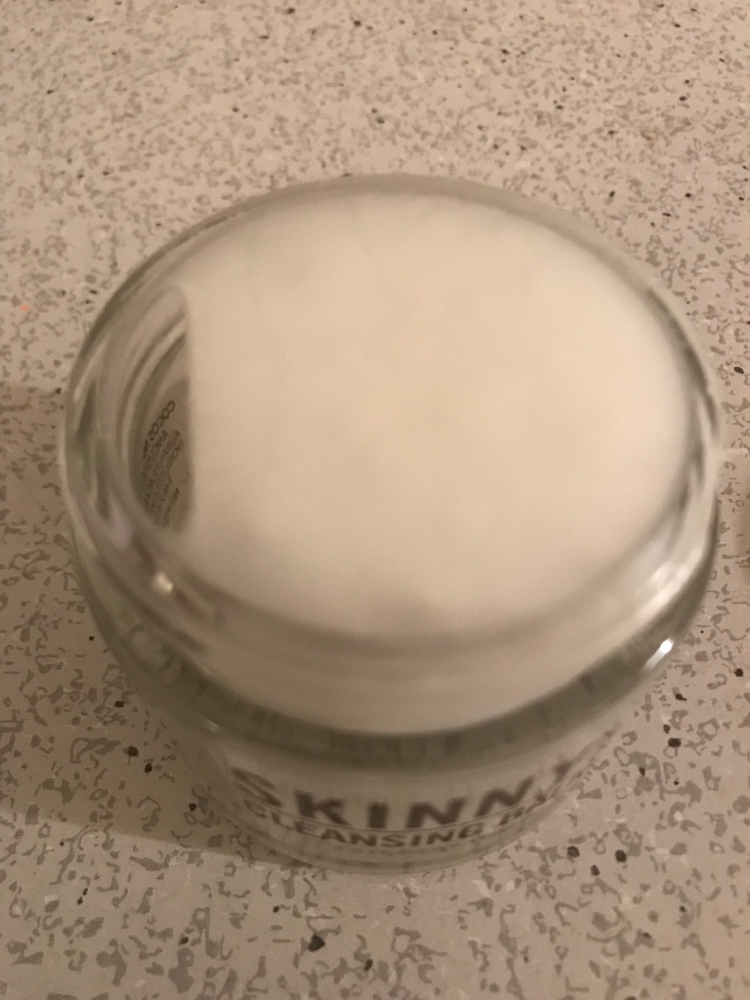 I was nervous to use this for two reasons. I cannot have anything that resembles greasiness touch my skin anywhere, and it is pretty hard. I did try it and was pleasantly surprised. It removed my makeup with ease and left my skin feeling very hydrated with no greasy feeling. I have always wanted to try something like this, but was afraid of the after effects. This is a really great product.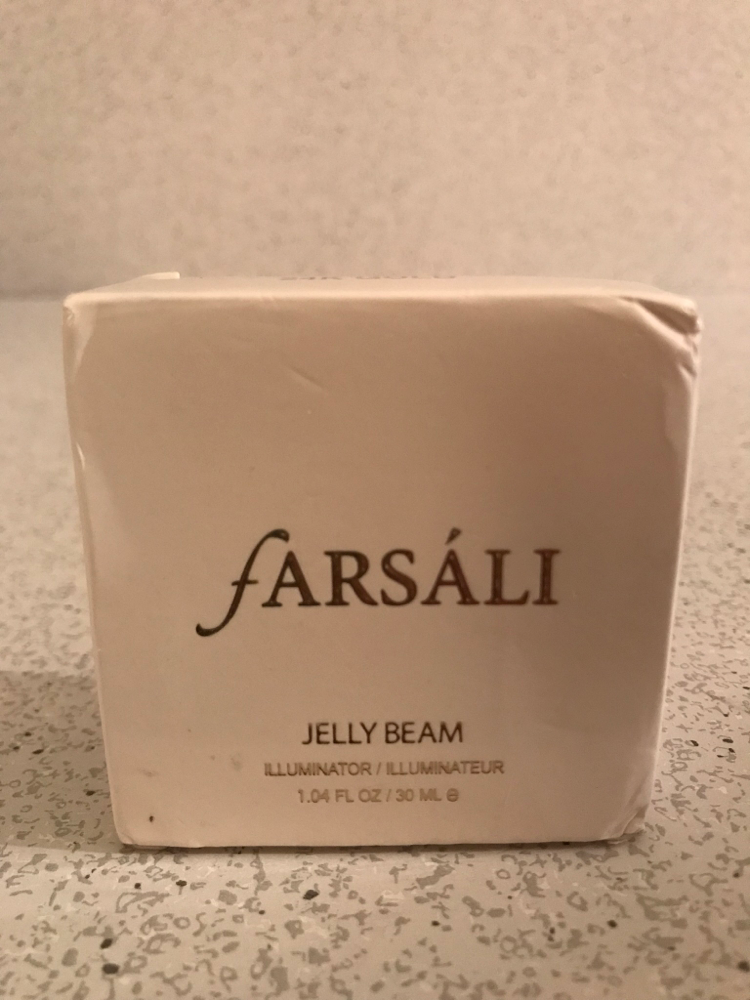 Farsali Jelly Beam 24K Gold Illuminator 30 ml RV $80.00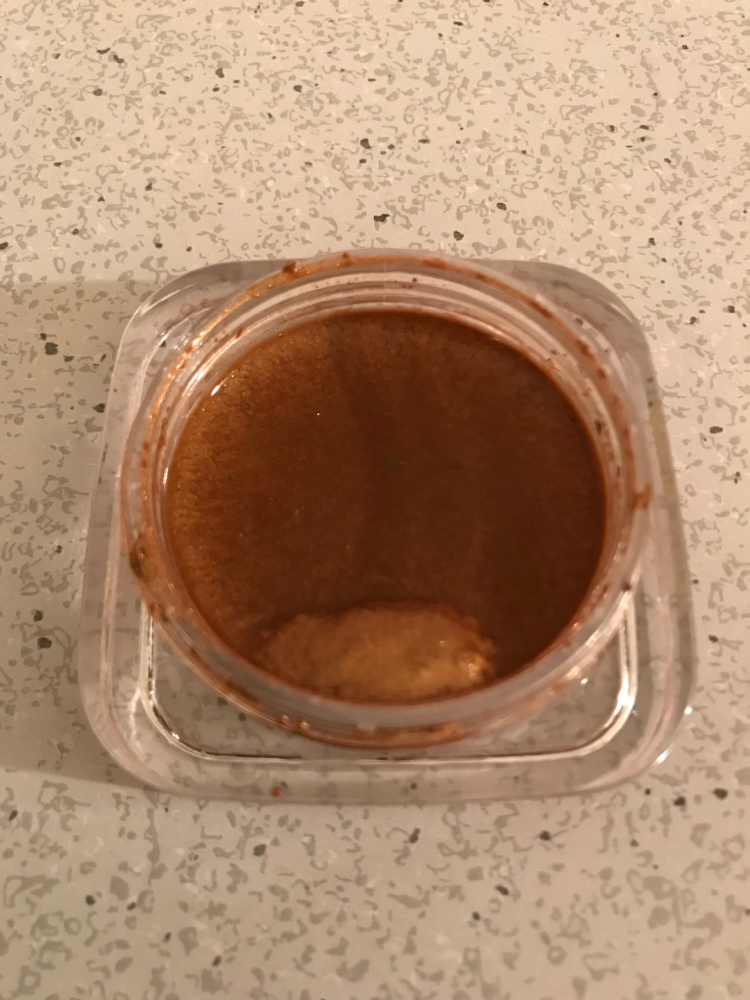 I was not familiar with this brand, so I was unsure of what the consistency was supposed to be like. This was almost completely liquid and there was very little in the container. I'm not sure what happened. I did mix it up with a Q-tip to swatch.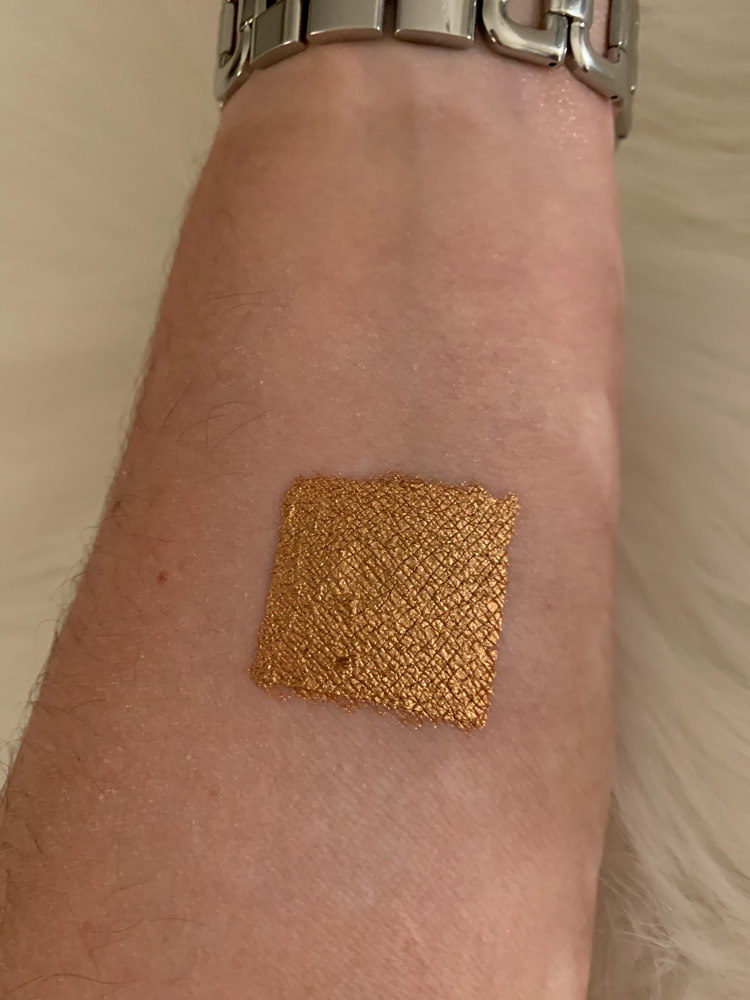 It's a very pretty color, but even after stirring it up, there was even less product and for that price point I was disappointed. I looked online and it is supposed to be more of a gel. I do not know if this melted and never went back to its original state of gel.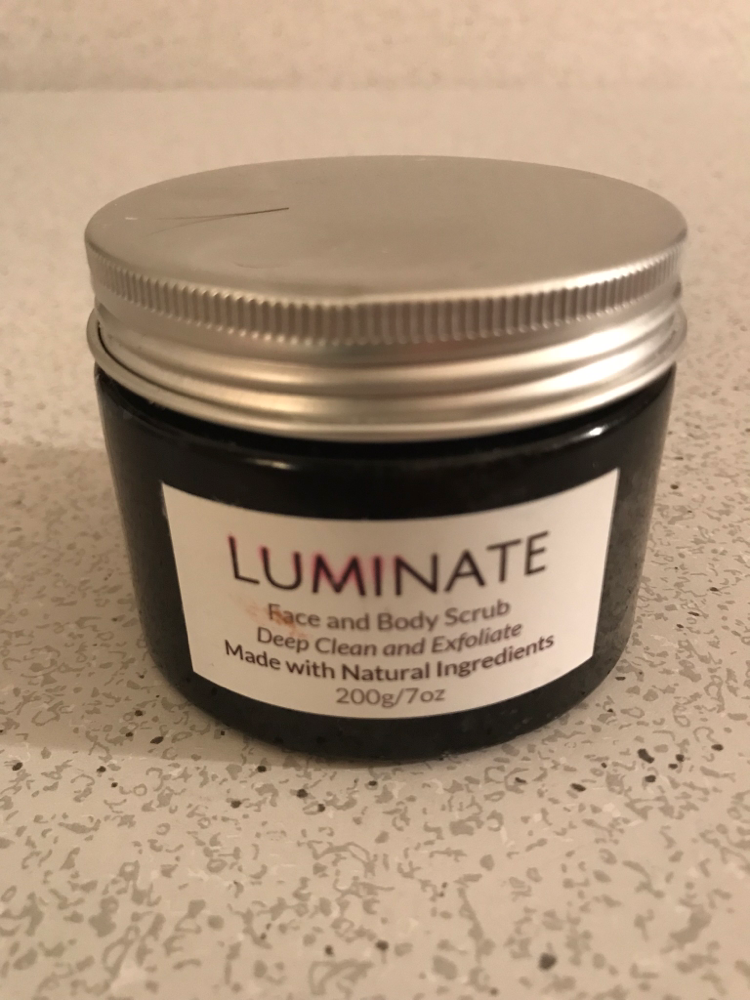 Luminate Face and Body Scrub RV $12.50?
The website is not up yet, so I could not find the exact price point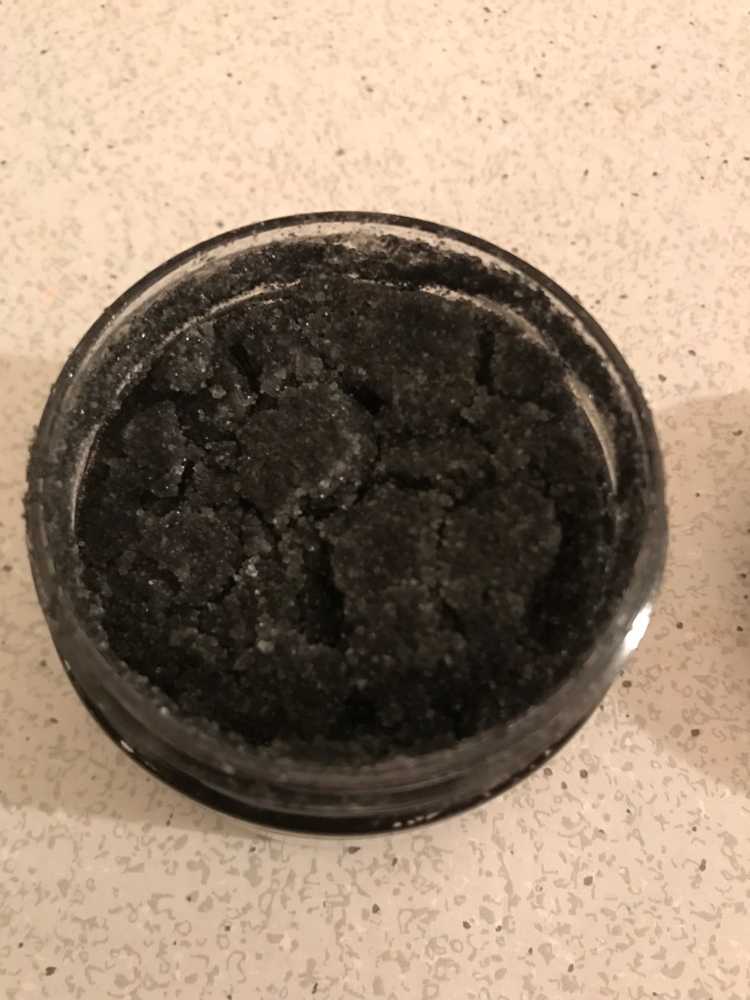 I used this as a body scrub. It has activated charcoal in it. I found that this was very crumbly. It was as if it had nothing to keep it together. I had to grab it in pieces to use it. It is exfoliating, but it left behind a black stain on my skin. I then had to take a plain washcloth and rub off the black stain, so I would not recommend using this on your face.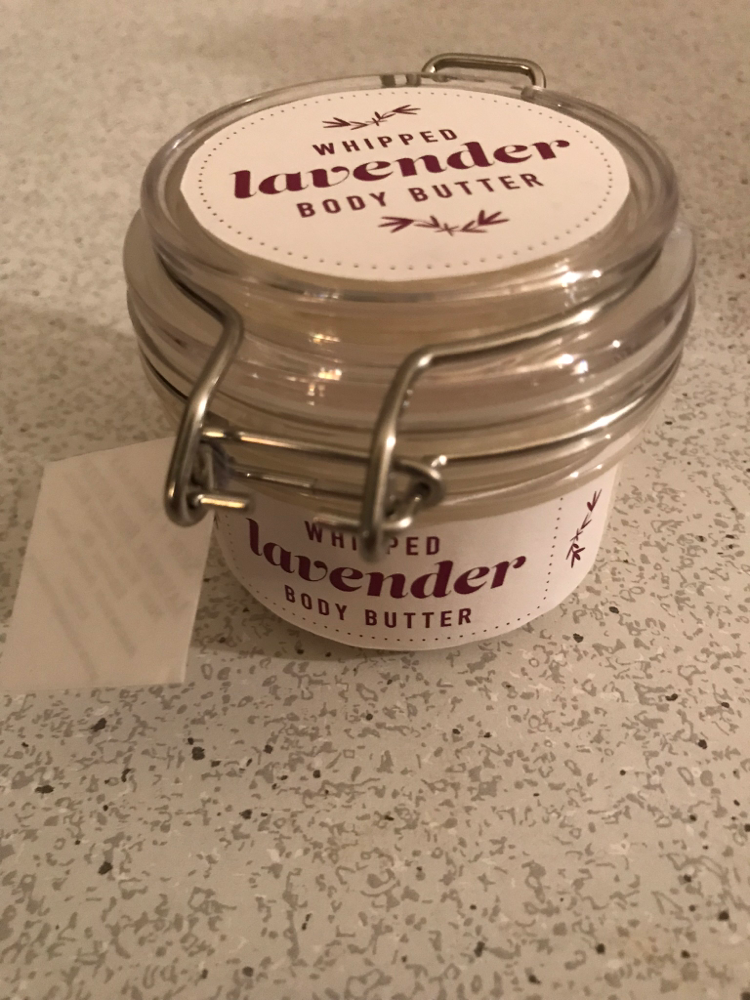 Whipped Lavender Body Butter 16oz? RV $20.00?
This has no manufacturer name or size on it.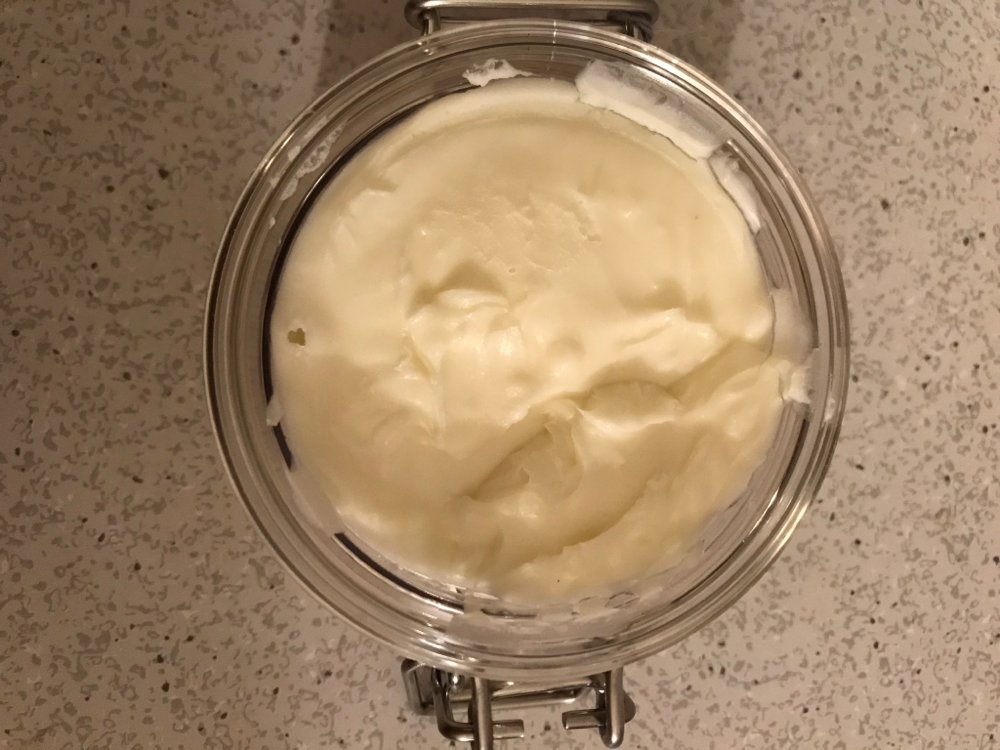 This has a very nice lavender scent to it. It is very thick, as body butter should be, but it was almost too thick. I used this on my arm and it left a film on my arm. It also had a little greasy feeling to it to. Again I am unsure of who makes this, but I did not care for it.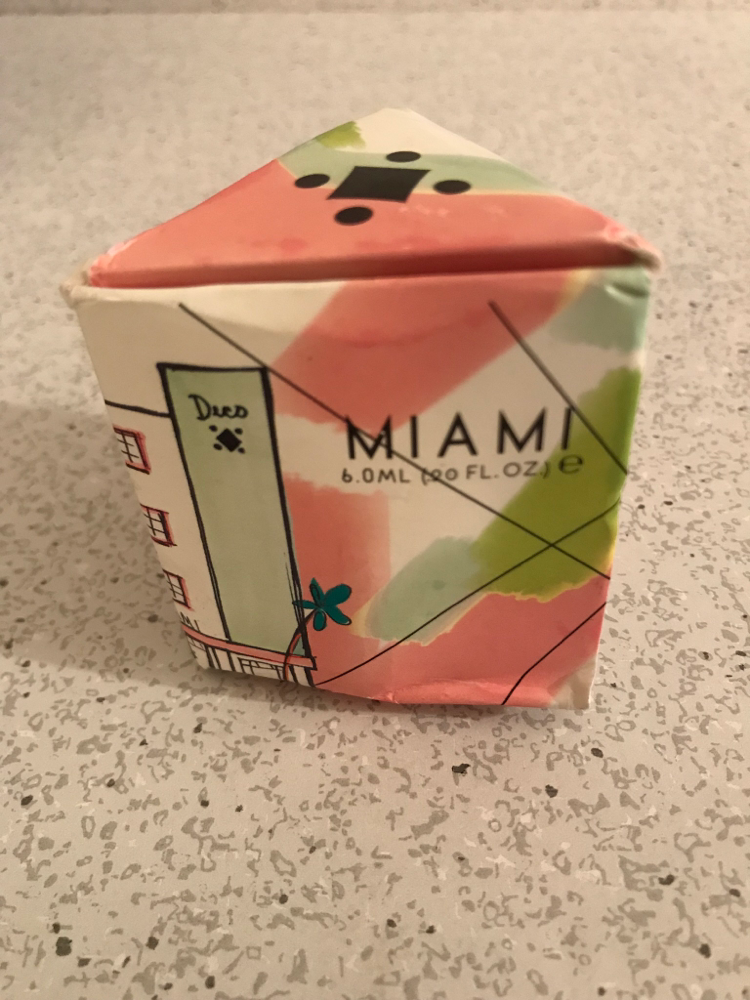 This is the Deco Miami Brand.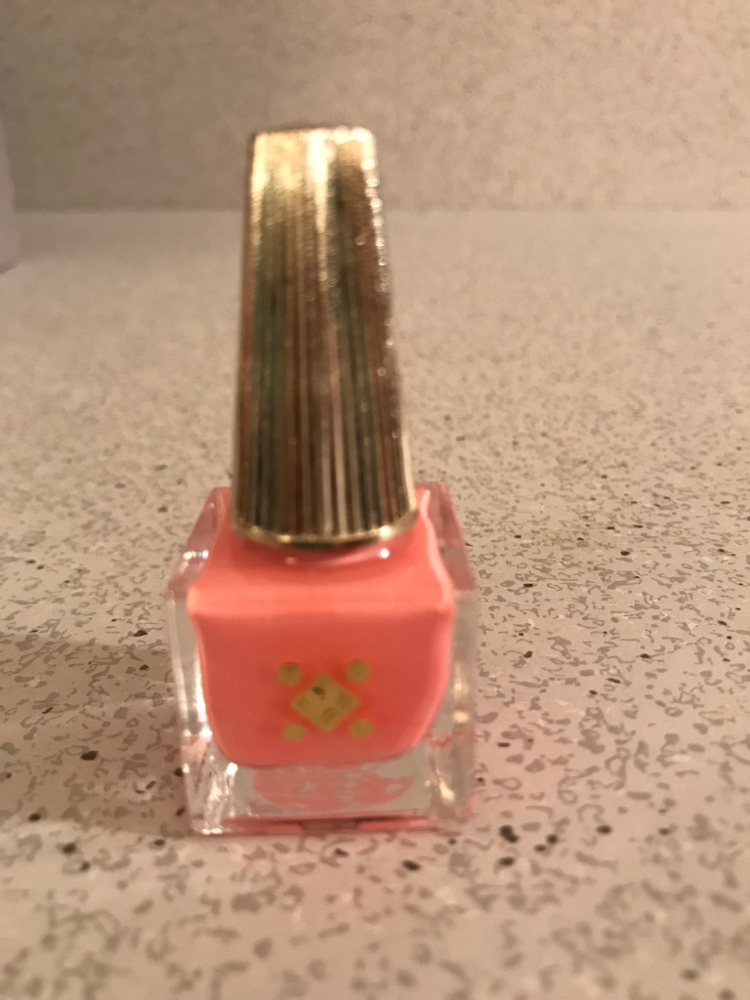 Deco Miami Cake Nailpolish 6ml RV $8.00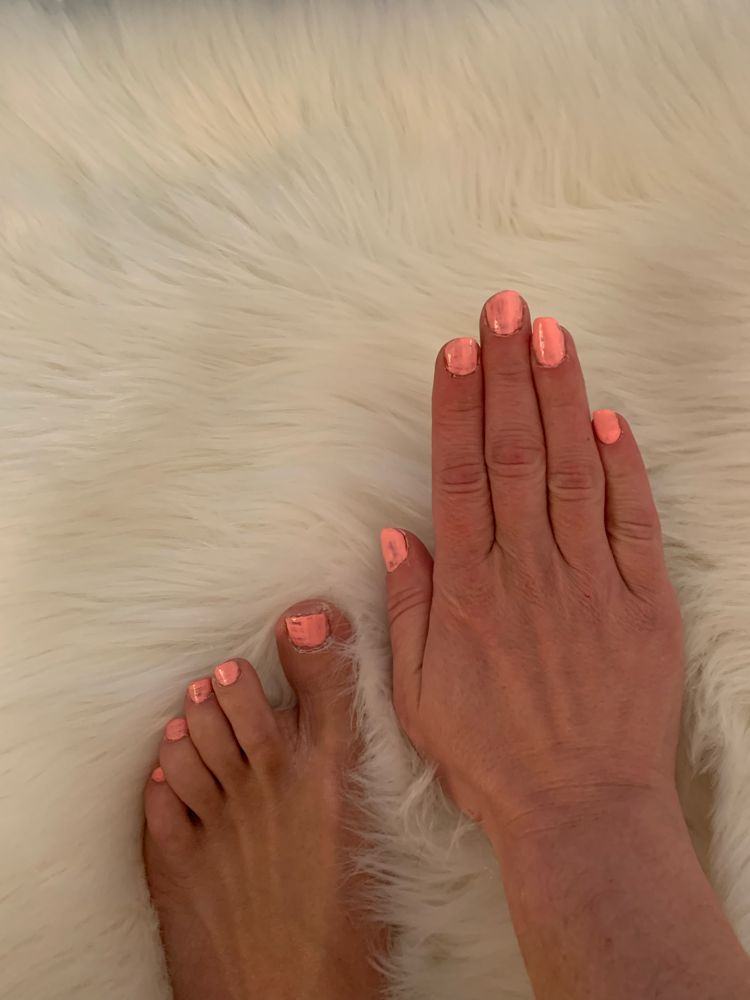 I love the Deco Miami brand. It's a very good brand. This is the first time that I tried their nail polishes. I am very pleased. It dries extremely quick, which is good for someone like me that  always ruins my nails right away. I did two coats and could have used another coat. Even days later, I have not one chip. I am so surprised. I think this is the longest that my nails have lasted looking nice while doing them on my own.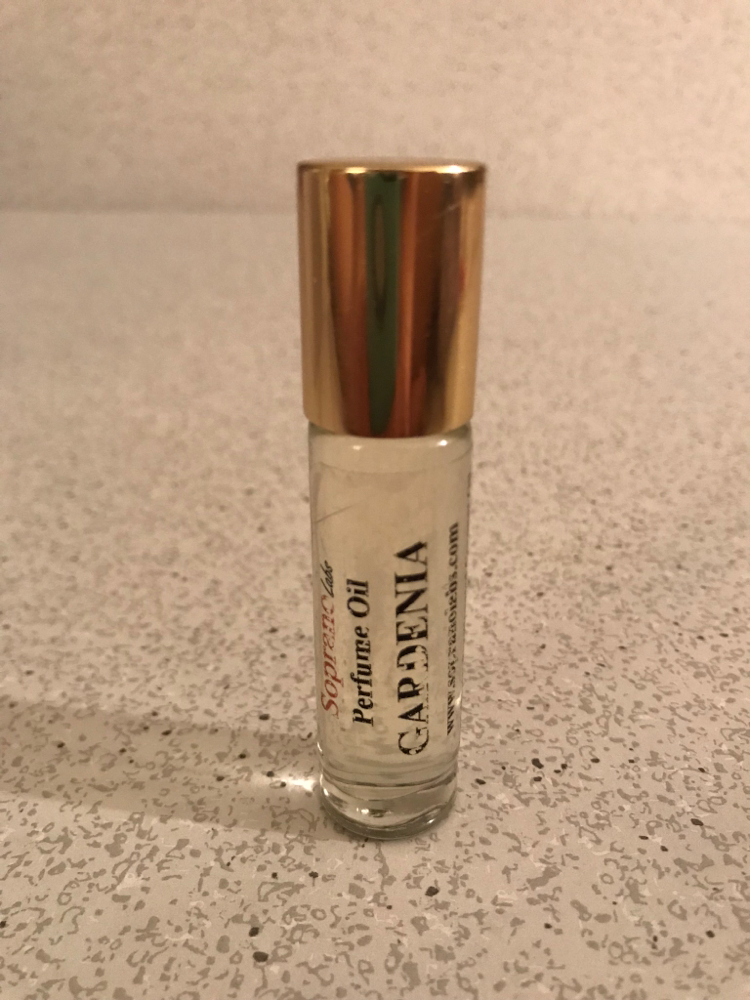 Soprano Labs Perfume Oil in Gardenia 10ml RV $12.00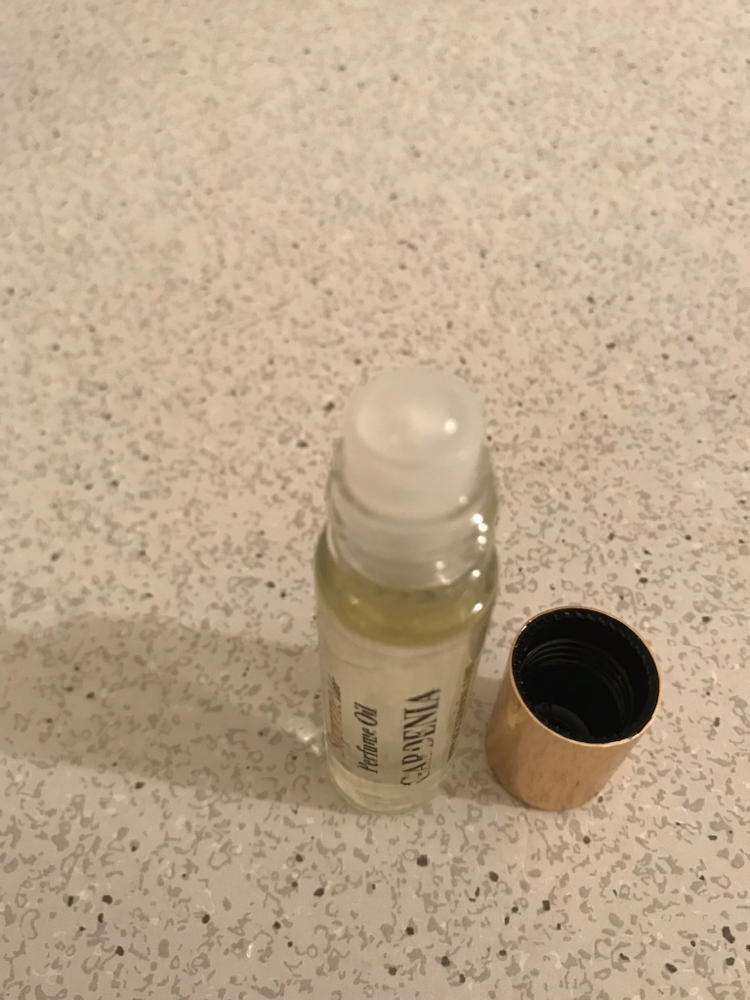 This was my favorite item in the box. First this is from a small business on Etsy and I love to see businesses supporting each other. I love perfume and gardenia is one of my favorite scents. I love that this is a small roll on that you can carry in your purse or clutch. The scent is a very pleasant gardenia scent. Well-done!
Verdict: The total retail value of this box is around $155 give or take. First I think that something happened to my box in shipment. The outside was very beat up , which I believe caused some of the boxes inside to become damaged. I do not know if this sat somewhere hot causing the products to melt and incur damage. I know that A Woman's Joy Box would not send products out in the condition that I received them in, yet I had to give my opinion on what I had. If I was a paying customer for this box, I'm not sure if I would continue on with my subscription, that being said if you ever receive a box that is damaged from any subscription box company, please let them know and I am sure that they will replace the items. The value of the items in this box is Outstanding!!! I did really like the majority of the products and am very pleased with A Woman's Joy Box. I am going to buy a box for myself at some point so that I can do a comparison. I always say, give a box at least three months or three boxes before making your decision. 
What did you think of the box?
Comment below.
This post may contain referral/affiliate links.