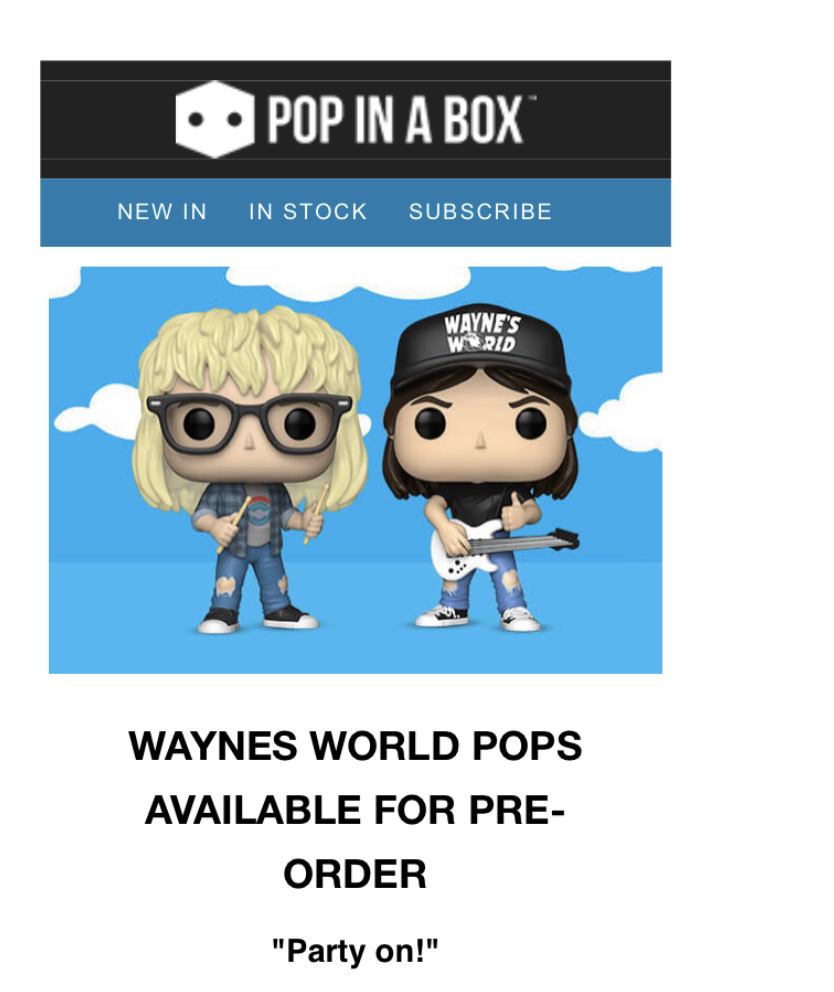 About:
Pop In A Box is a Funko Pop Vinyl subscription box. They have multiple subscription box options including, but not limited to Classic - this is all the pop options, Disney, Marvel, Heros, Rock Candy, and if you do not like Vinyls, they have Dorbz, and much more. There is a pop tracker where you can keep track of the pops that you already have, so that you do not receive duplicates, and you can also put a thumbs up if you want to receive that pop, or a thumbs down, so that you do not receive it. If you are a subscriber you also have access to the VIP program, where you'll receive exclusive offers.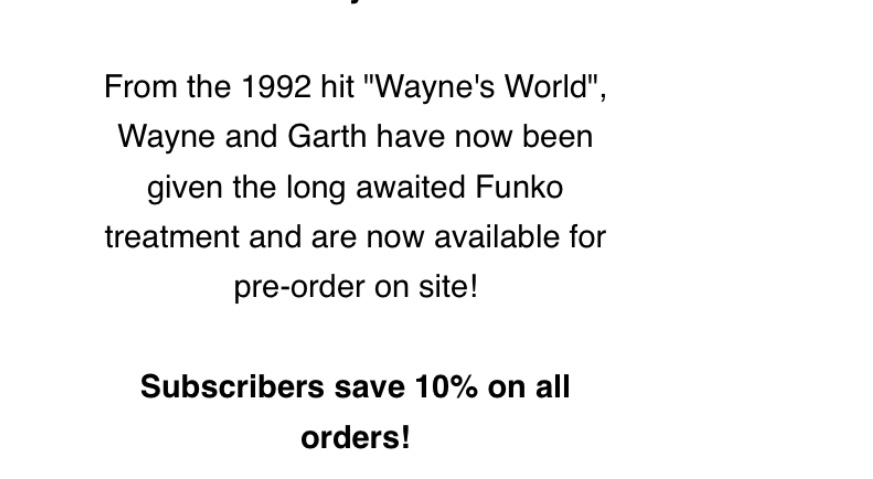 The Cost:
$9.99 for 1 pop
$17.99 for 2 pops
$25.99 for 3 pops
$49.99 for 6 pops
$94.99 for 12 pops
Ships to the United States only for $3.99
If you are not a subscriber the Waynes World pops are 
$10.99 each.
Who's as excited as I am for these pops?
Comment below.
This post may contain referral/affiliate links.