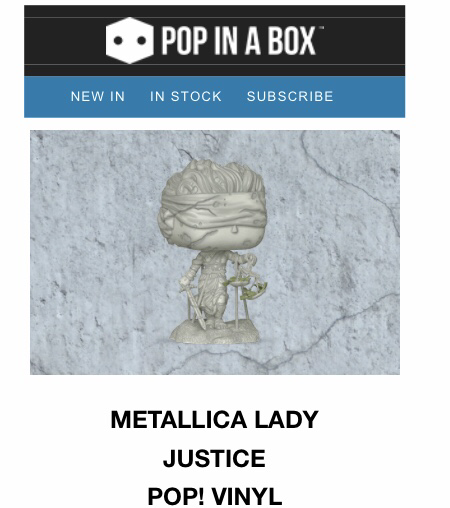 About:
Pop In A Box is a Funko pop Vinyl subscription box. Pop in a box has numerous categories of pops that you can subscribe to, such as, but not limited to pop in a box Classic, Disney, Marvel, Heros, Dorbz, Rock candy in a box. When you are a subscriber you also have access to a VIP platform, where you can purchase items at a discount, exclusive offers, discounts, new products and more. You may purchase from Pop In A Box, but you will pay more if you are not a subscriber.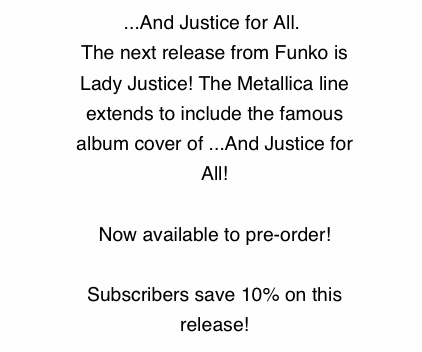 Cost:
The cost for The Metallica Lady Justice Pop! Vinyl is:
$10.99
subscribers receive 10% off of that price.
Ships to the United States only. Shipping is $3.99
Do you like this pop?
Comment below.
This post may contain referral/affiliate links.