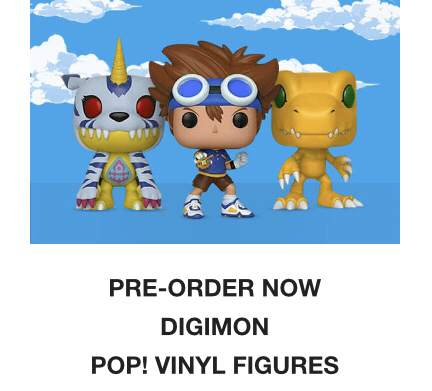 Pop In A Box is also a Funko pop vinyl subscription box. Pop In A Box offers numerous didn't types of pops that you can subscribe to. When you are a subscriber you also receive VIP benefits. One of the benefits is 10% off the pops. With the pre-order, the price is different for subscribers, than non subscribers.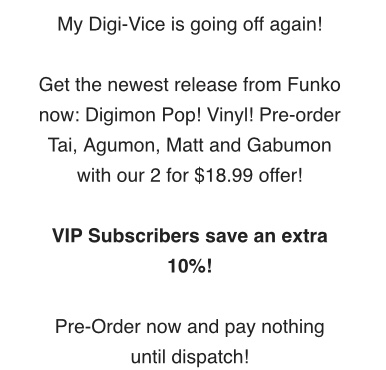 The price listed above is for subscribers. for non subscribers each pop the cost is:
$10.99
Do you like the Digimon Funko pop vinyls?
Comment below.
This post may contain referral/affiliate links.