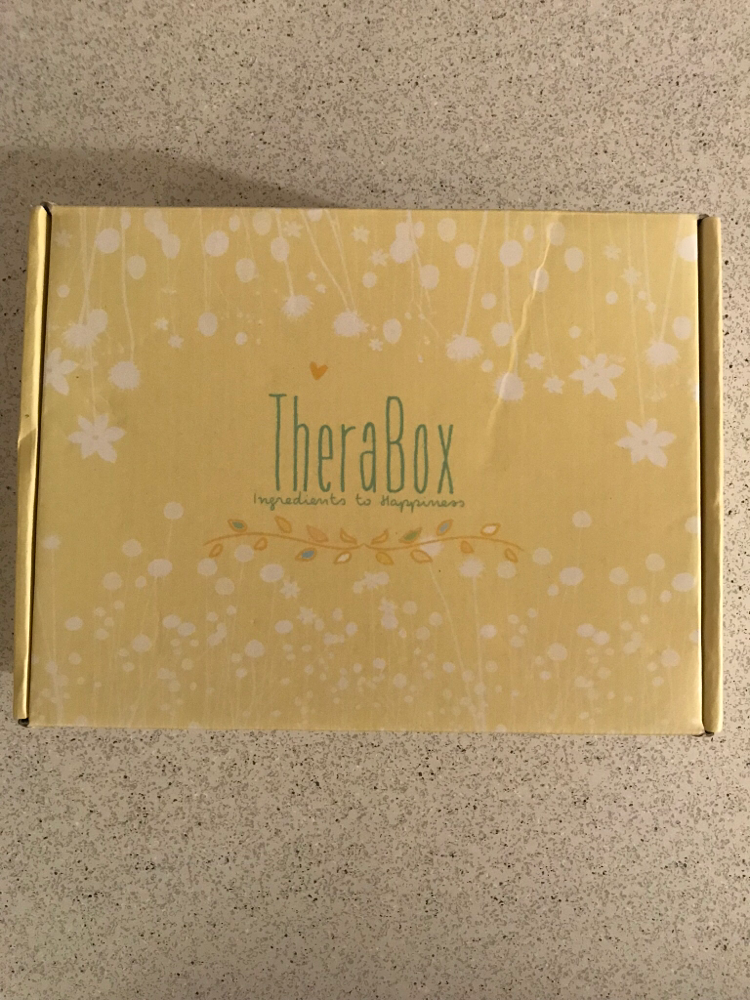 Therabox is a self care and relaxation subscription box curated by therapists. Each month you'll receive a therapeutic activity + 4-6 wellness products to reduce stress and increase self care.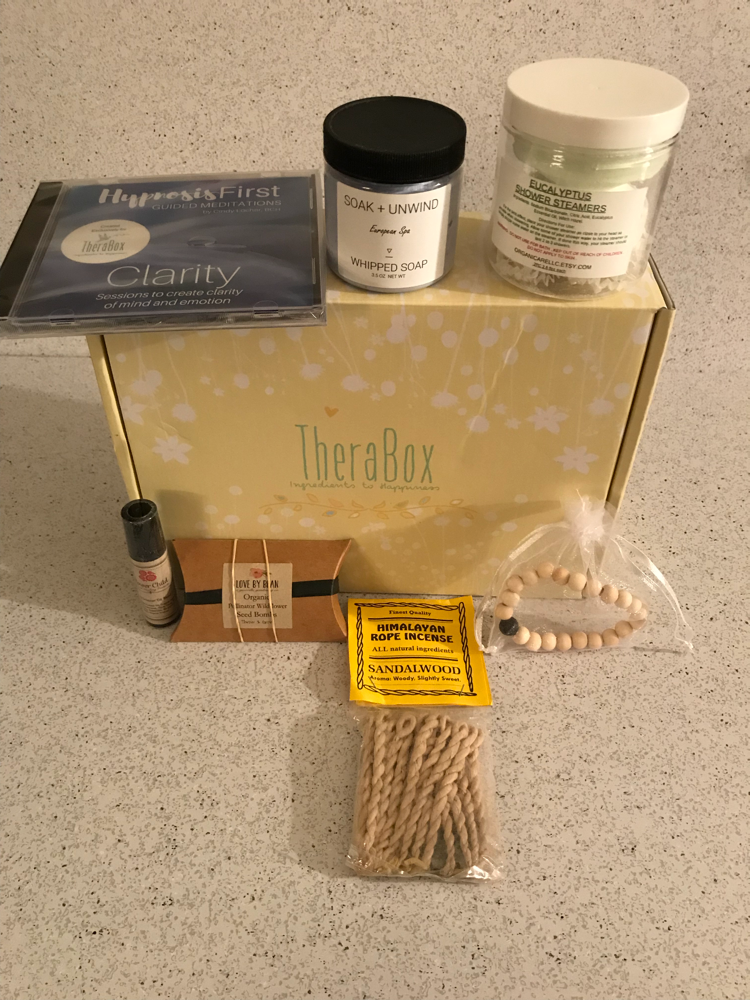 The Cost Starts At:
$34.99+ a month
$99.99+ for 3 months
$191.94+ for 6 months
$371.88+ for 12 months
Ships to the U.S., Canada- Shipping is $14.99, All other countries- Shipping is $24.95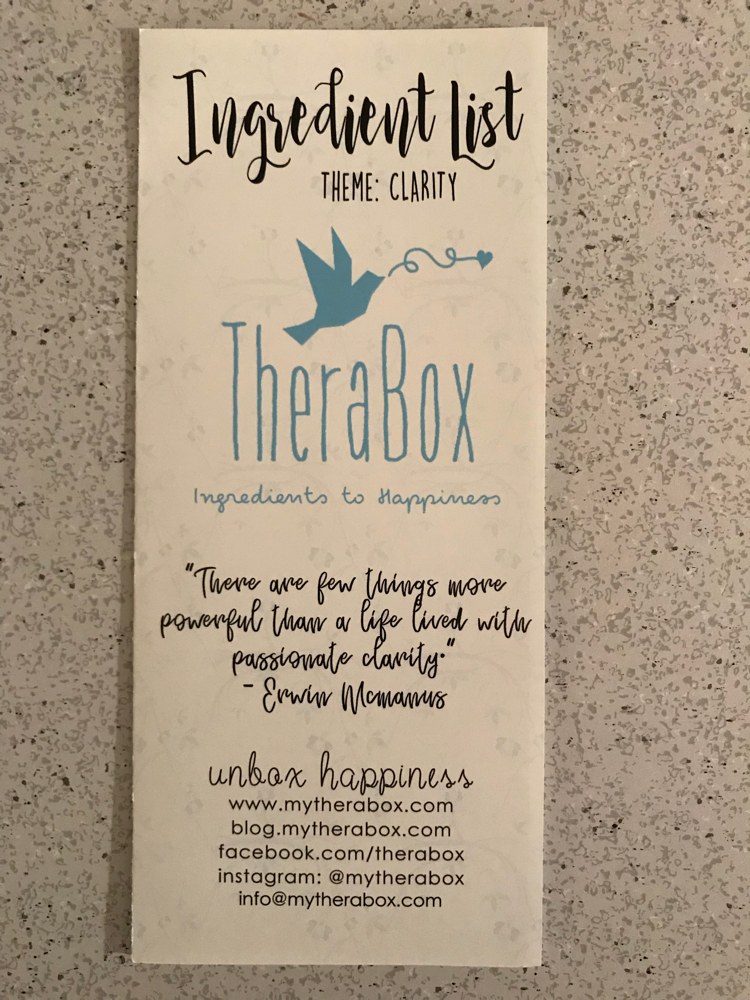 Included in every Therabox is this pamphlet. It has a lot of good stuff inside.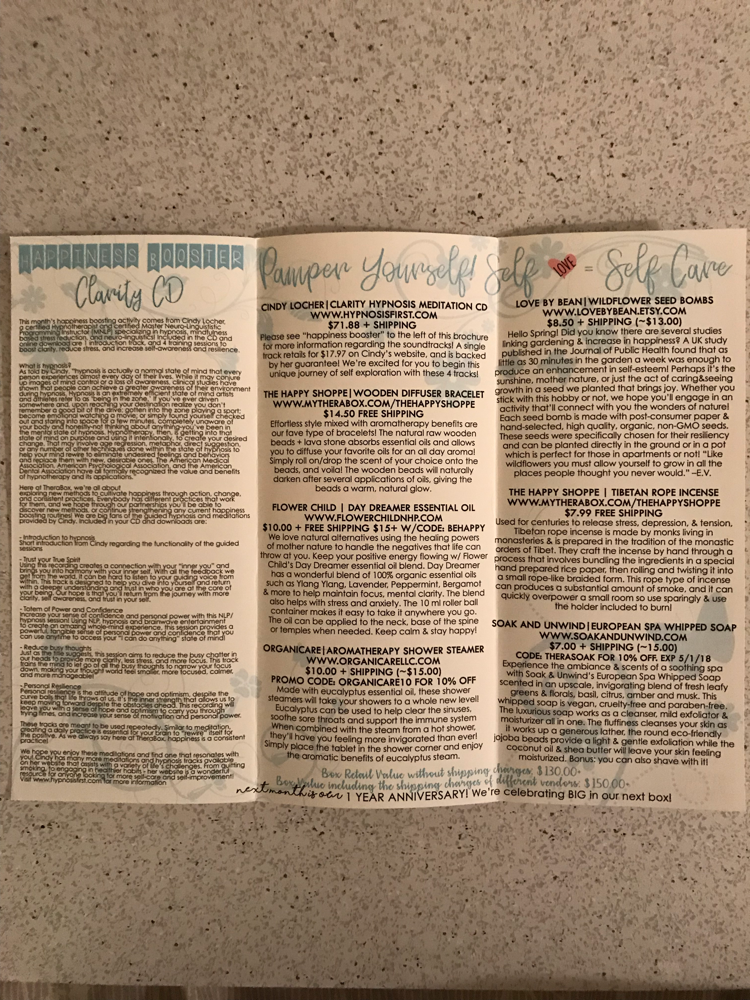 In the pamplet inside, on the left is always the activity that's in the box, and Therabox goes into great detail regarding what it is, how to use it, when to use it, and more. The other two pages are filled with what products are in the box and a description of each item. 
Let's see what is in this box.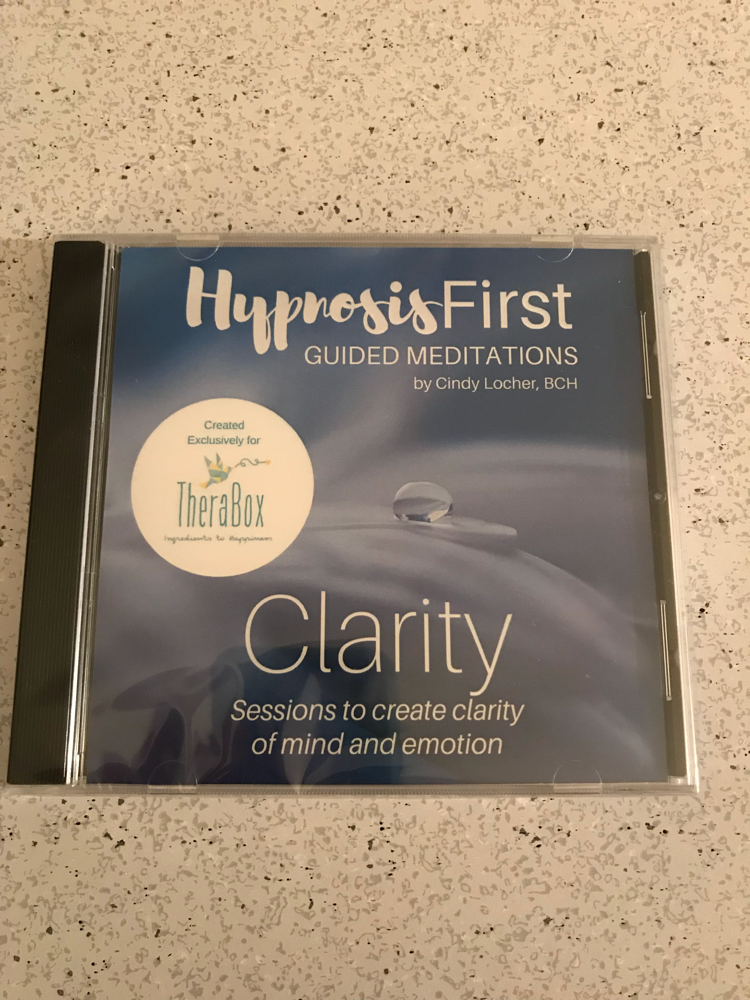 Cindy Locher Clarity Hypnosis Meditation CD. Retail Value $74.00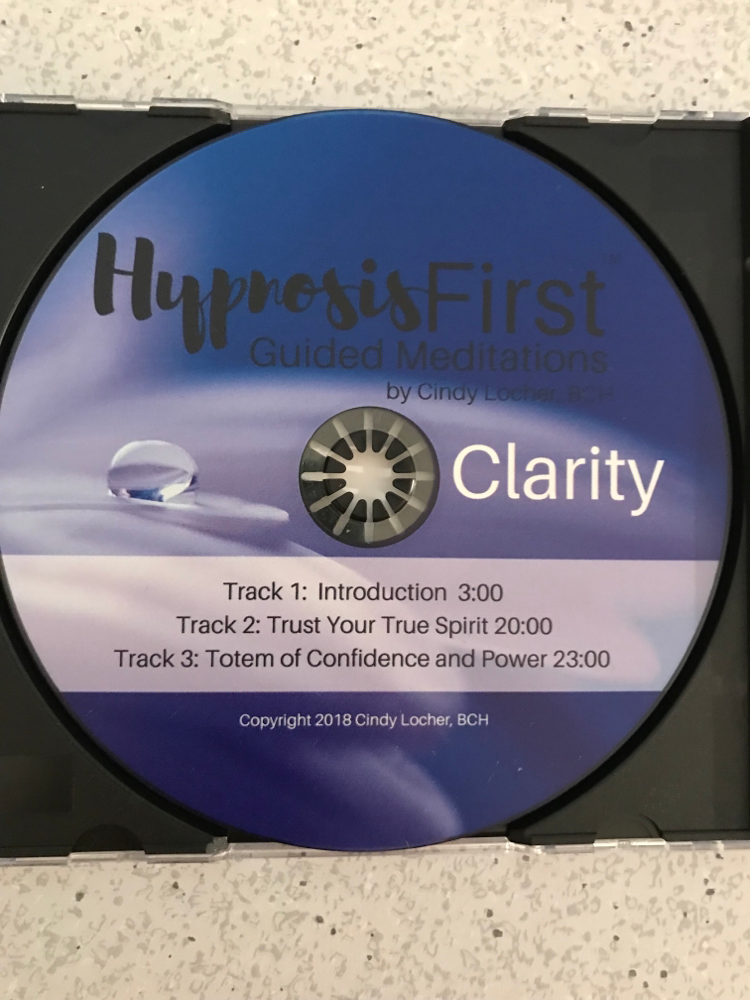 This CD has an introduction track and two training sessions, there is a website that you go to, to get two more training sessions. The training session are to boost clarity, reduce stress, and increase self-awareness ans resilience. 
While listening to the CD it's relaxing, however her voice is not soothing at all, so much so that at one point I jumped from being scared of how loud her voice is.
With the tracks that you get from the website are much better. Her voice is softer and it's more relaxing.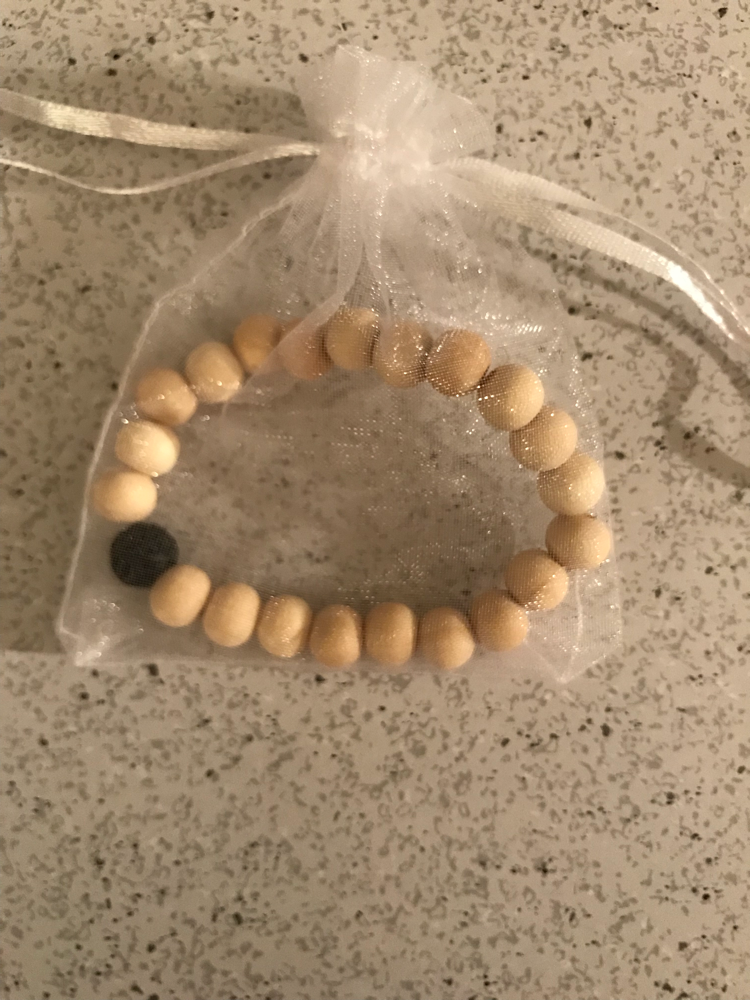 The Happy Shoppe Wooden Diffuser Bracelet. Retail Value $14.50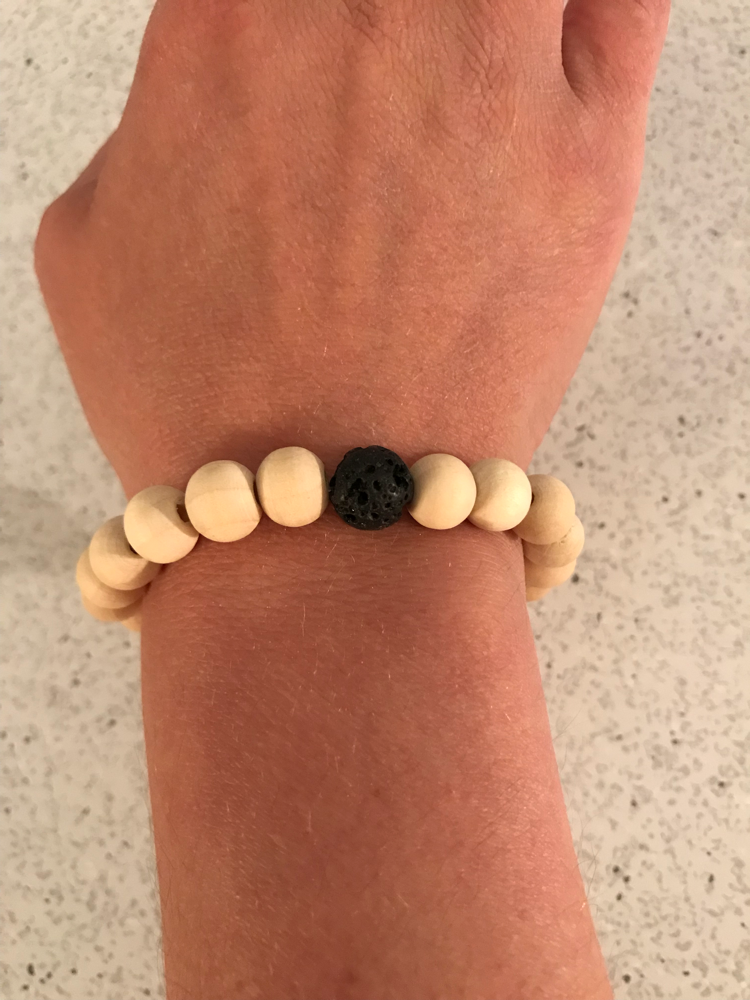 I have always wanted one of these, however it's a little too nbig for me. You put essential oil of your choice on the wooden beads and the lava stone. This bracelet will diffuse your oils all day long.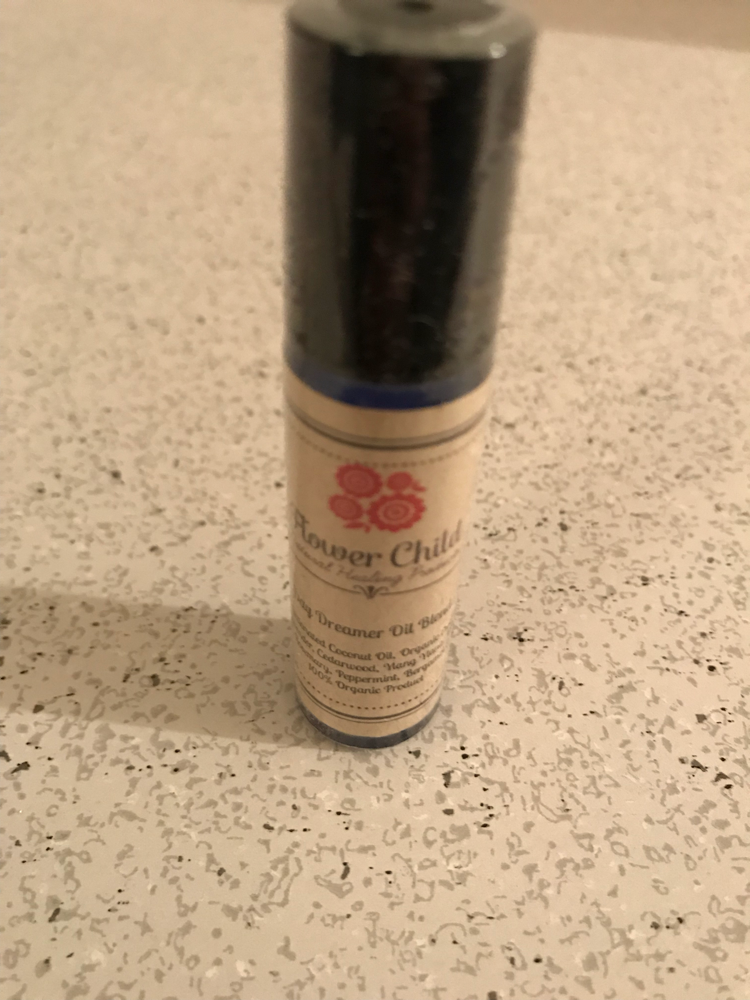 Flower Child Day Dreamer Essential oil. Retail Value $10.00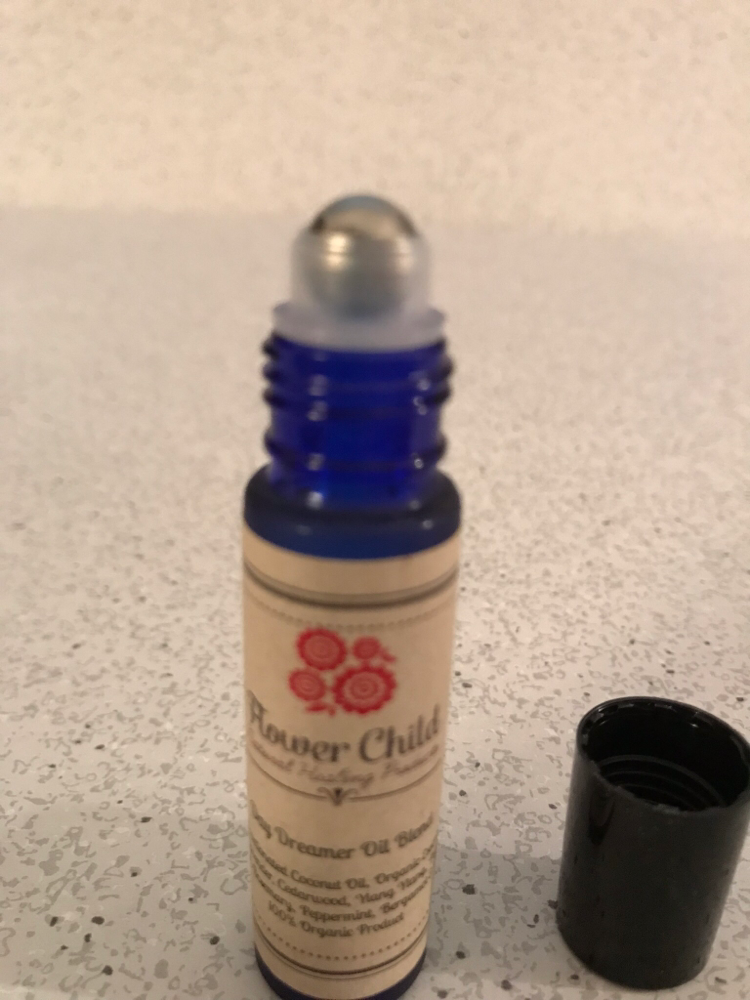 This is to help with stress and anxiety. I tested it out on my inner wrists and I did not like the smell at all. It has Ylang Ylang, Lavender, Peppermint, Bergamont, and more to also help to maintain focus and mental clarity. I find the mixture of essential oils an odd combination. This just isn't for me unfortunately because I love natural products with essential oils.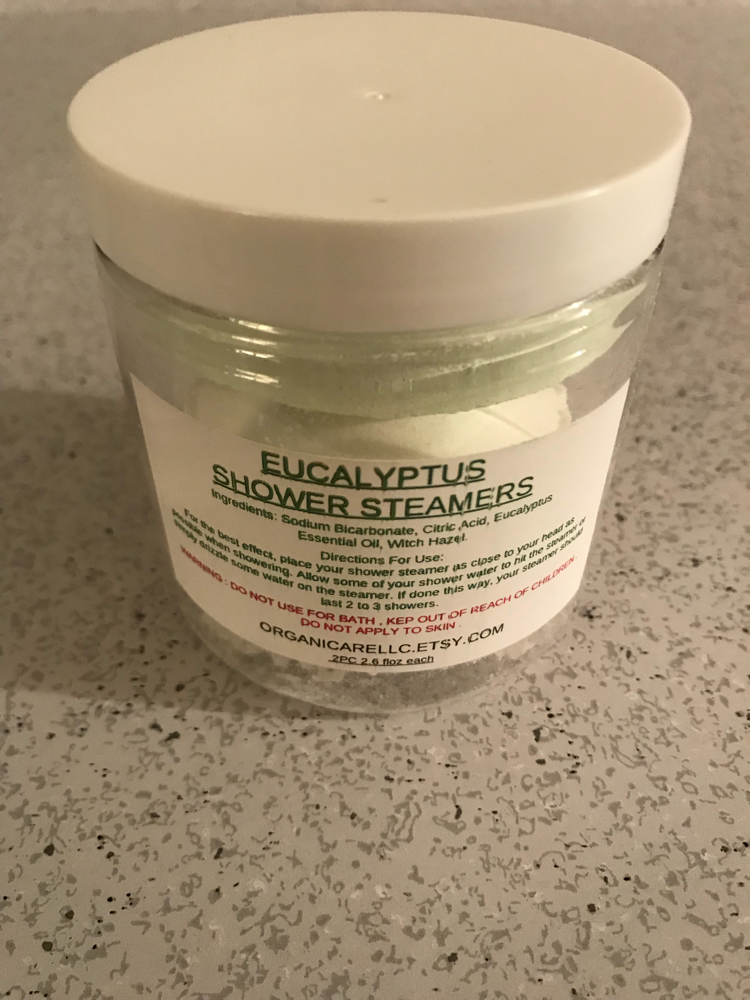 Organicare Aromatherapy Shower Steamer. Retail Value $10.00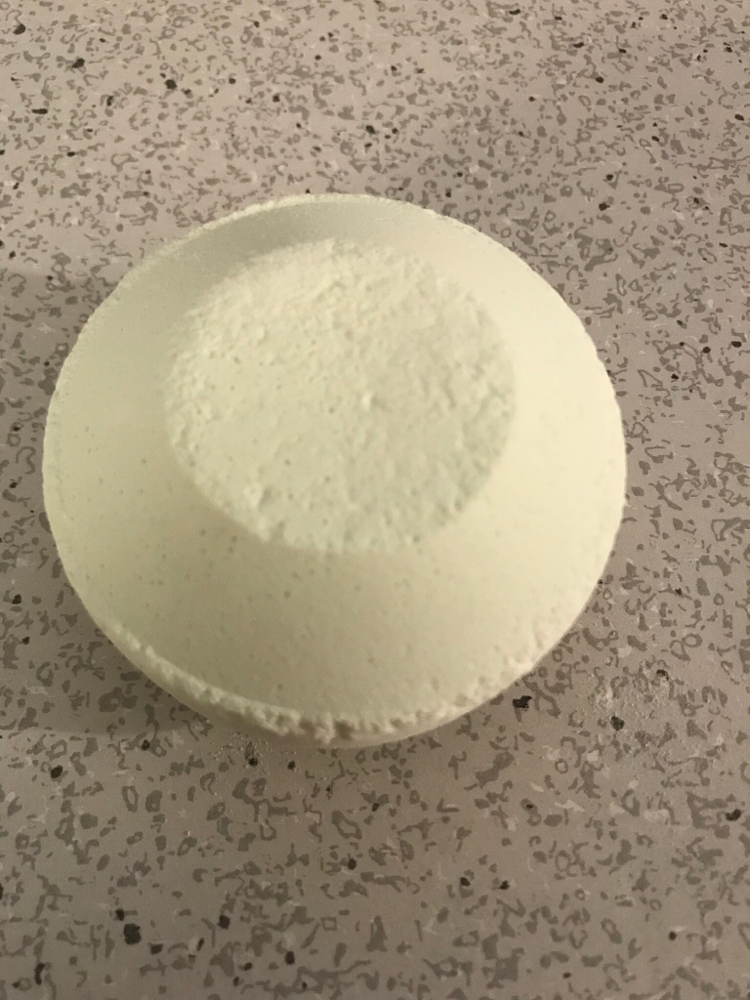 I have never tried these before. I've given them as gifts, but never for myself. You put a little water on the shower steamer to get it going and then place somewhere, where the water will hit it a little bit. Let me tell you my allergies have been terrible lately and these shower steamer clears your sinuses, soothes sore throats, and supports your immune system when combined from the steam from the shower. Overall these help clear you right out. I also like that Therabox supports small businesses. These are from an Etsy shop.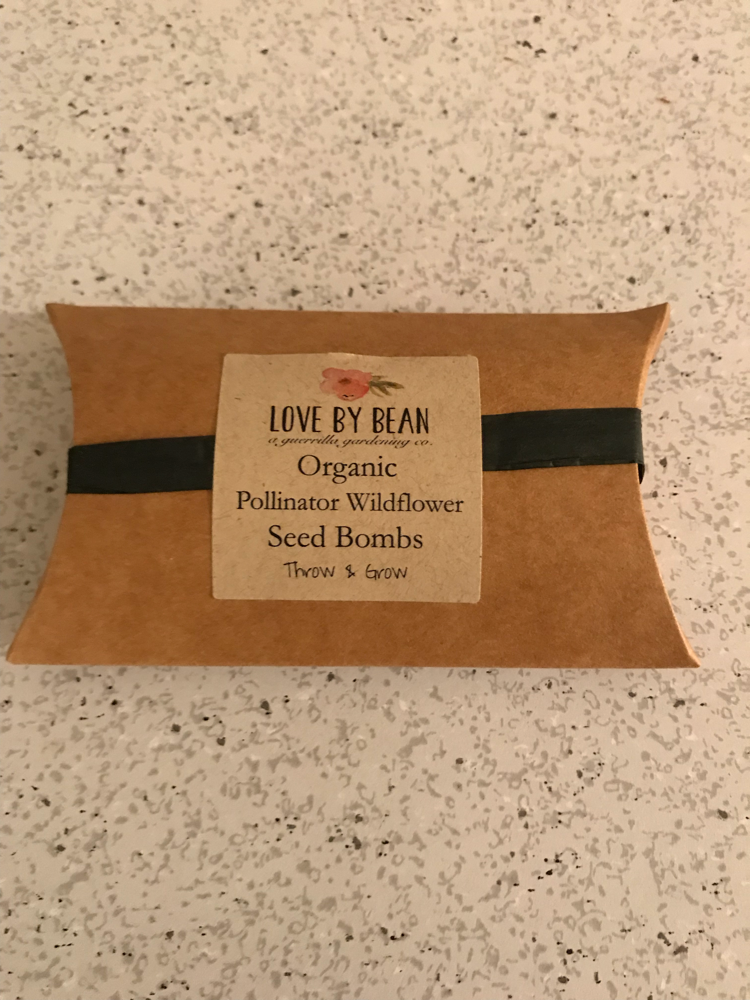 Love By Bean Wildflower Seed Bombs. Retail Value $8.50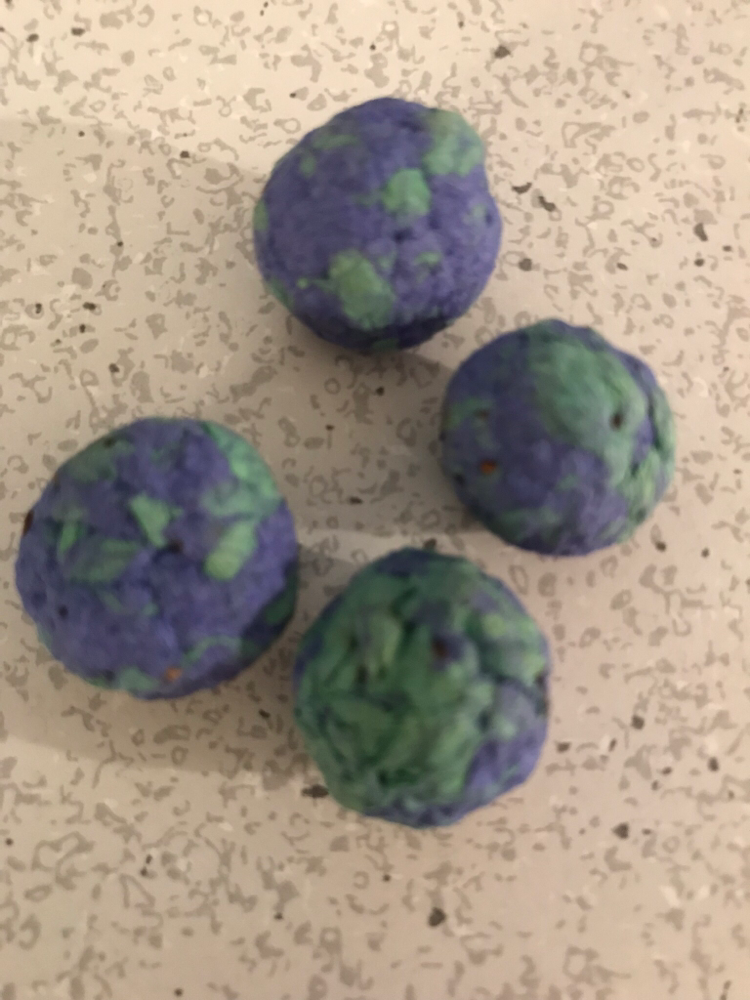 These are the seed bombs. They have a different texture that I cannot explain. The seeds are inside these bombs.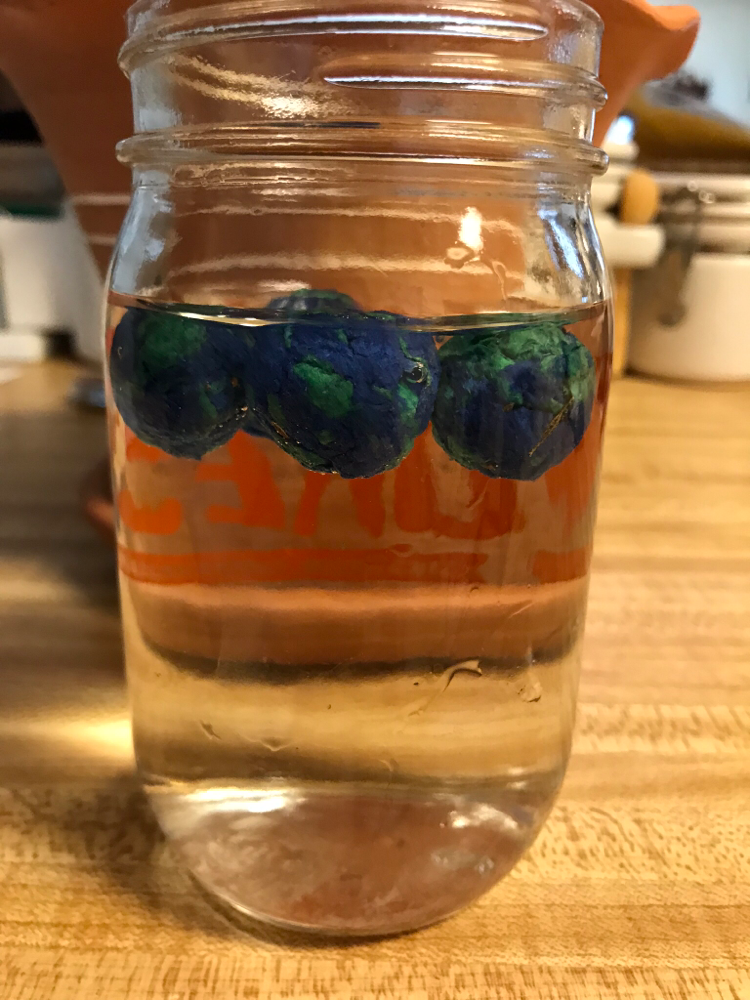 The first thing that you do is take the seed bombs and soak them in water for 5 minutes.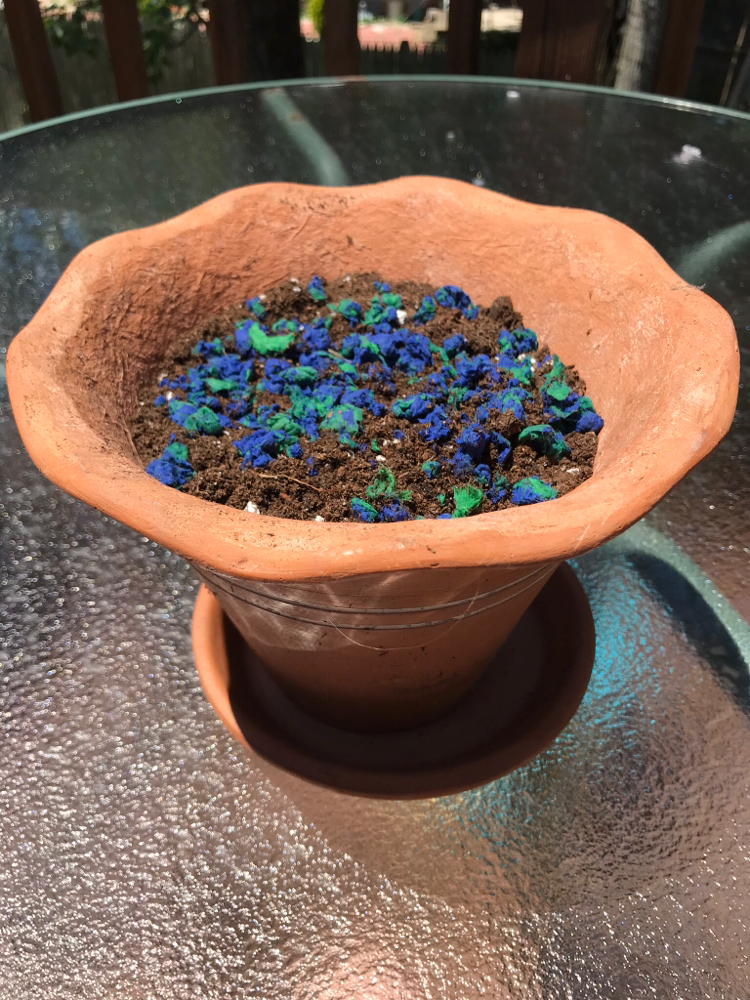 After the 5 minutes are up, you take the seed bombs and break them apart into the ground or a pot. This was a lot of fun to do. I cannot wait to see how they grow, (if they do). Therabox said that a UK study found that as little as 30 minutes in the garden a week is enough to produce an enhancement in self-esteem! I believe it. When I garden I feel a sense of accomplishment.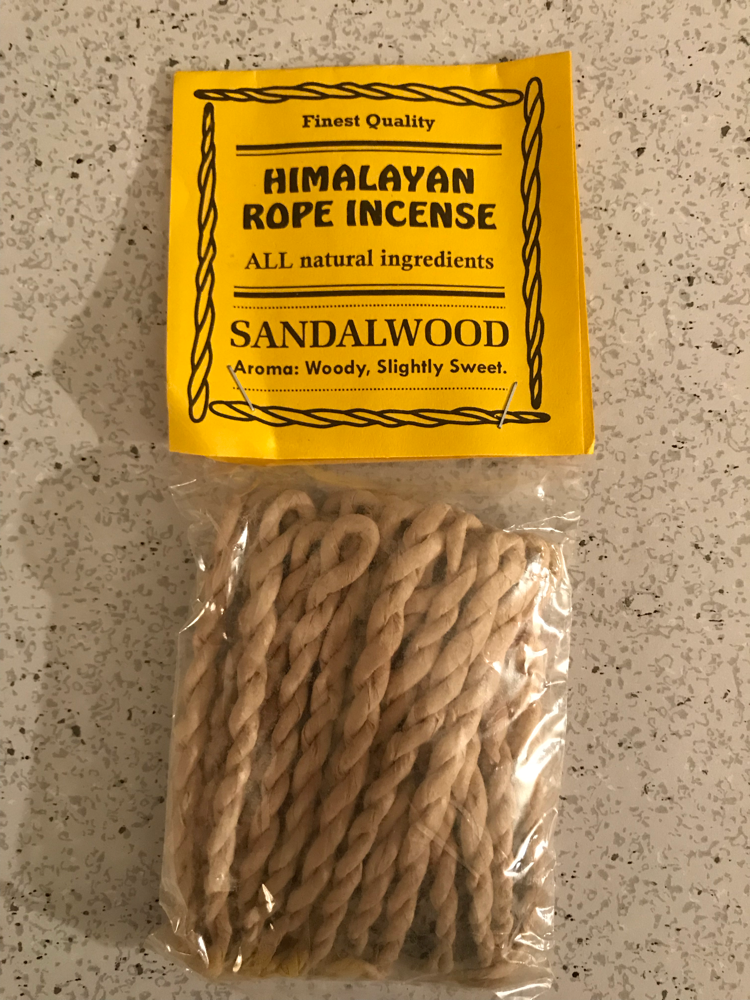 The Happy Shoppe Tibetan Rope Incense. Retail Value $7.99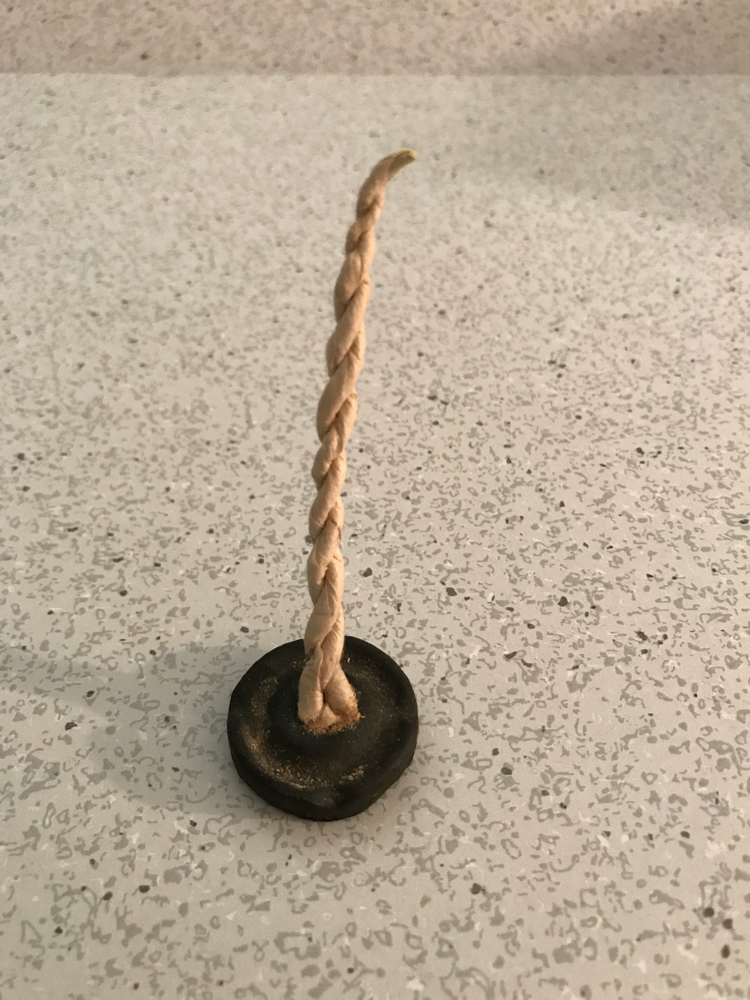 I think that I have this in the wrong way. I wasn't sure, but they are made out of rice paper and they kept ripping on me. I finally just placed the incense this way. I made the mistake of not reading the directions and I placed this in my room. I lit the incense stepped out for a few minutes and it smelled so strong and like something was burning. It actually made the upper level of our house smell. Then I read the directions, and what do you know. It says not to place in small areas because it produces a lot of smoke. 
The Tibetan rope incense is used to release stress, depression, and tension.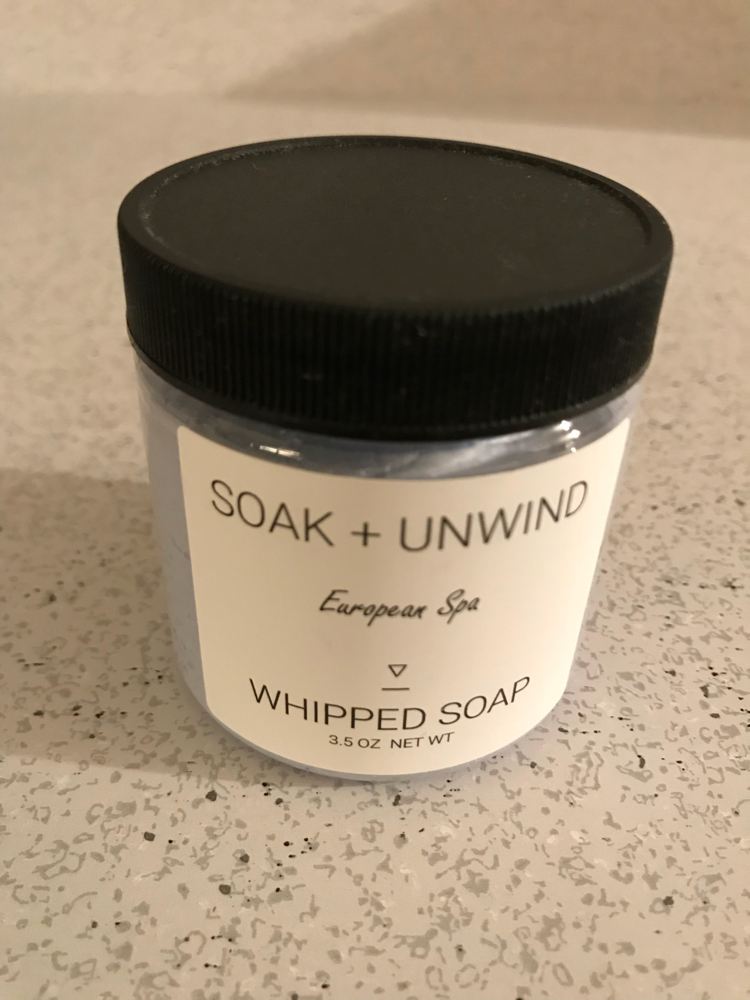 Soak And Unwind European Spa Whipped Soap. Retail Value $7.00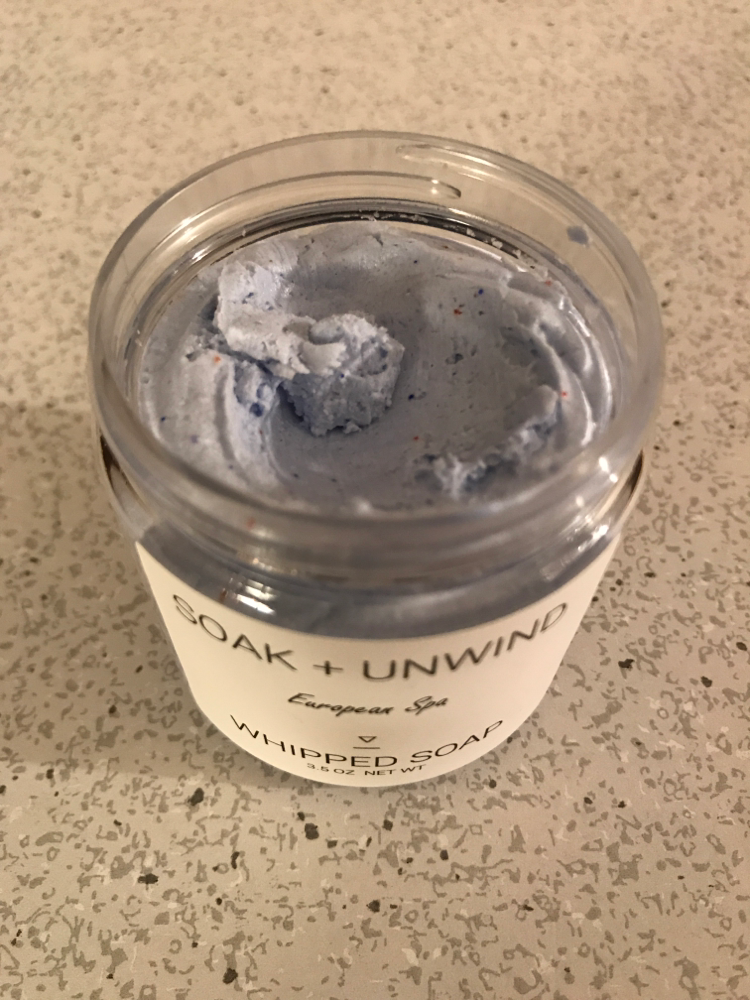 I absolutely LOVE this whipped soap. It gets a great lather. Not only can you use it to wash your body, but you can use it as an exfoliator, and a moisturizer. You can also use it to shave your legs. It's a multi purpose whipped soap. This smells amazing!! Plus you don't need a lot at one time, so the jar should last you for quite some time. This is Vegan, cruelty free, and paraben free.
To save 10% off your first box use promo code VAL10
Overall Verdict: The total Retail Value of this box is $131.99. That is ASTONISHING!!!!!! I don't think that I've ever seen a monthly box similar to this even come close to that retail value. Therabox did as promised and gave us an activity, which was the CD, and an additional 6 items per the description. As far as the box goes, unfortunately this is not one of my favorites. I didn't care for majority of it. I do love the seed bombs and the whipped soap. Usually I love Therabox, but I'm just not pleased with this particular one.
What did you think about this box? Do you currently receive Therabox?
Comment below.
This post may contain referral/affiliate links.