Yogi Surprise Lifestyle Box is a yoga inspired subscription box. t is Non- GMO, and vegetarian box. Every month you'll receive 6-8 full-sized products with a guaranteed value of $70+. This subscription box is designed to nourish and support your well-being, vitality, and growth. 
The cost:
$44.95 a month. Free shipping to the U.S.
Shipping to Canada and Mexico is $15.00
Shipping Internationally is $25.00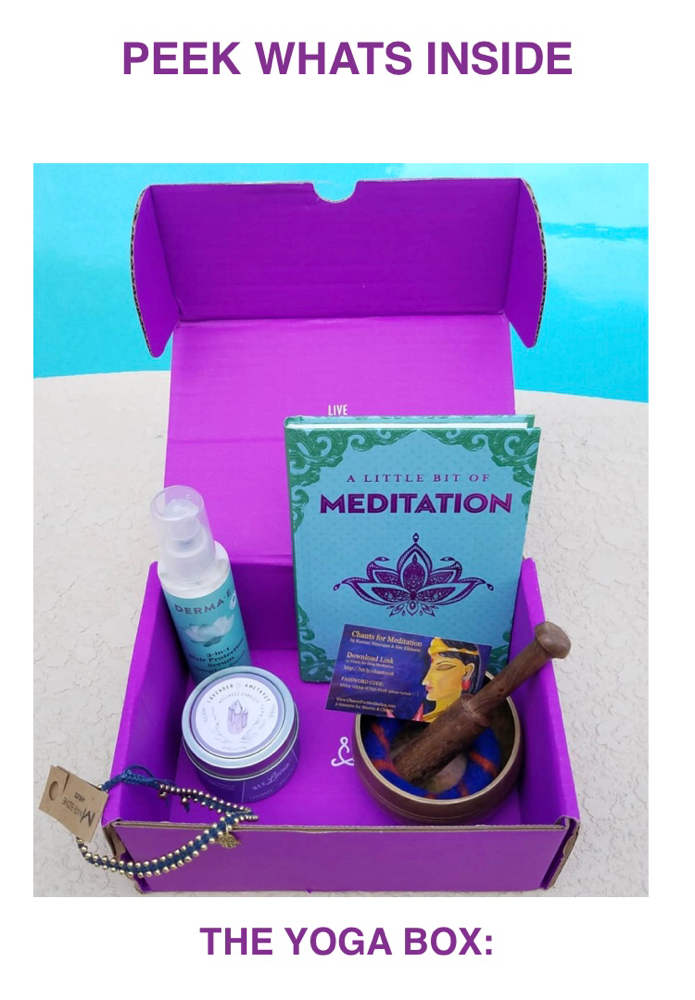 What's in the box?
1. The Ohm Store- Tibetian Singing Bowl
2. Wellness Candles- Lavender $ Amethyst Candle
3. Matr Boomie- Hamsa Anklet
4. Amy Leigh Mercree- A Little Bit Of Meditation
5. Dermae- 3-in-1 Hair Serum
6. Meditation Chants by Kamini Natarajan
Retail Value of the box is $87.00
When you subscribe you also have the opportunity monthly to win a yoga retreat giveaway. (value $1,000).
You also have the opportunity to join a supportive community of thousands of yogis.
To get this box for June use promo code JUNE25 to save 25% off your first box.
What do you think of the spoilers? Which one is your favorite?
Comment below.
This post may contain referral/affiliate links.