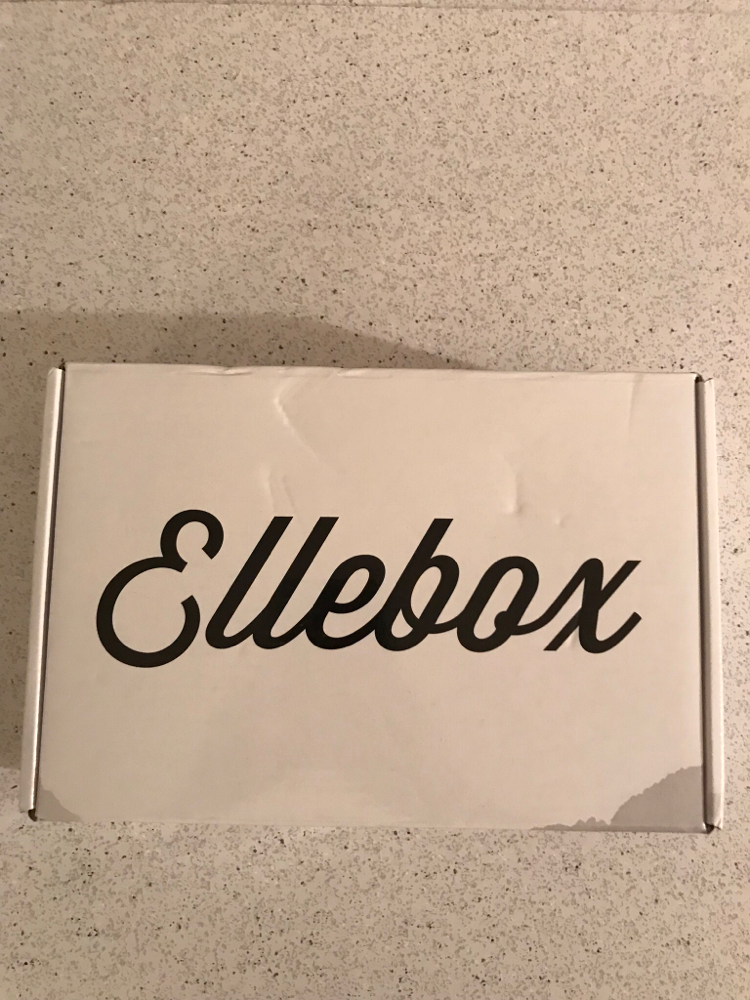 First I just want to apologize for how behind I am in my reviews. I was sick for nearly a year and I'm trying to catch up, thus why you'll see older boxes for reviews. I sincerely apologize
Ellebox is a subscription box catered to your period. Ellebox delivers 100% cotton tampons and pads. They offer three subscription options.
The Options:
The Tween Box includes 14 organic pads, 5 panty liners, 2 surprise goodies, and Ellebox's Know Your Flow guide, which includes everything a tween needs to know about their period.
Cost is $19.99
The Essentials Box includes 16 organic pads or tampons, and you can mix between the two. With the tampons you have the choice of plastic or cardboard applicators.
Cost is $10.99 a month
$59.99 for 6 months
$109.99 for 12 months
They ship to the U.S. and Canada. Shipping to the U.S. is free, there is a charge to ship to Canada.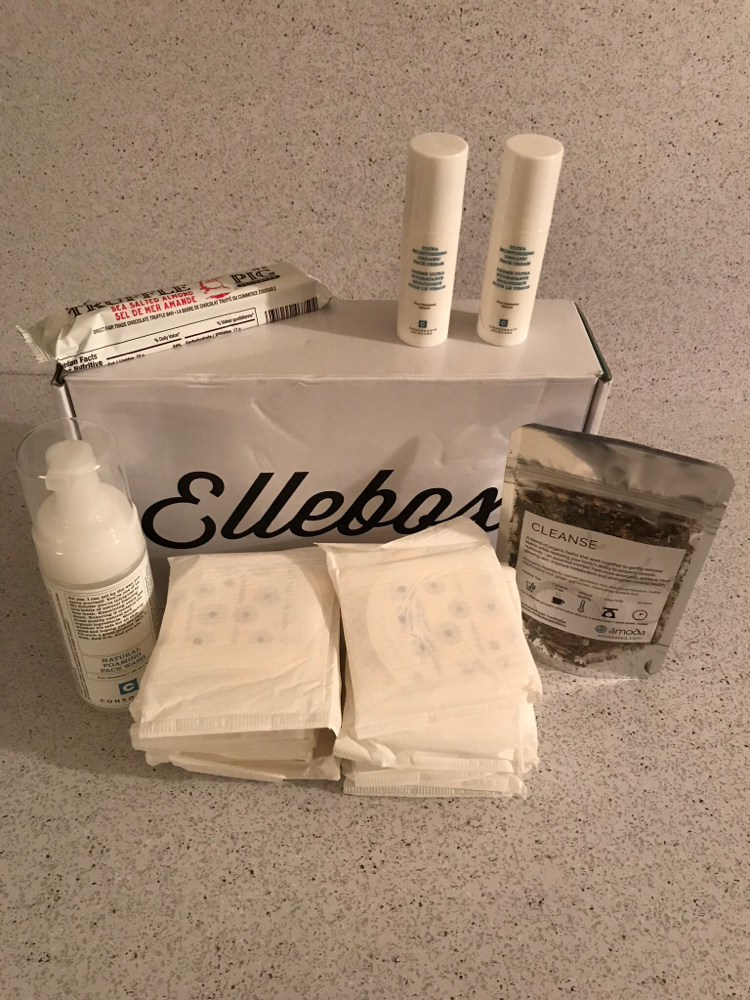 The Necessities Box- which is this box
Includes 16 organic pads and tampons, again your choice of mix of both and absorbency, along with a new tea, chocolate or a snack, and 2 personal care goodies. Such as face masks, bath salts, lotions, and more.
The cost
$29.99 a month
$149.99 for 6 months
$299.99 for 12 months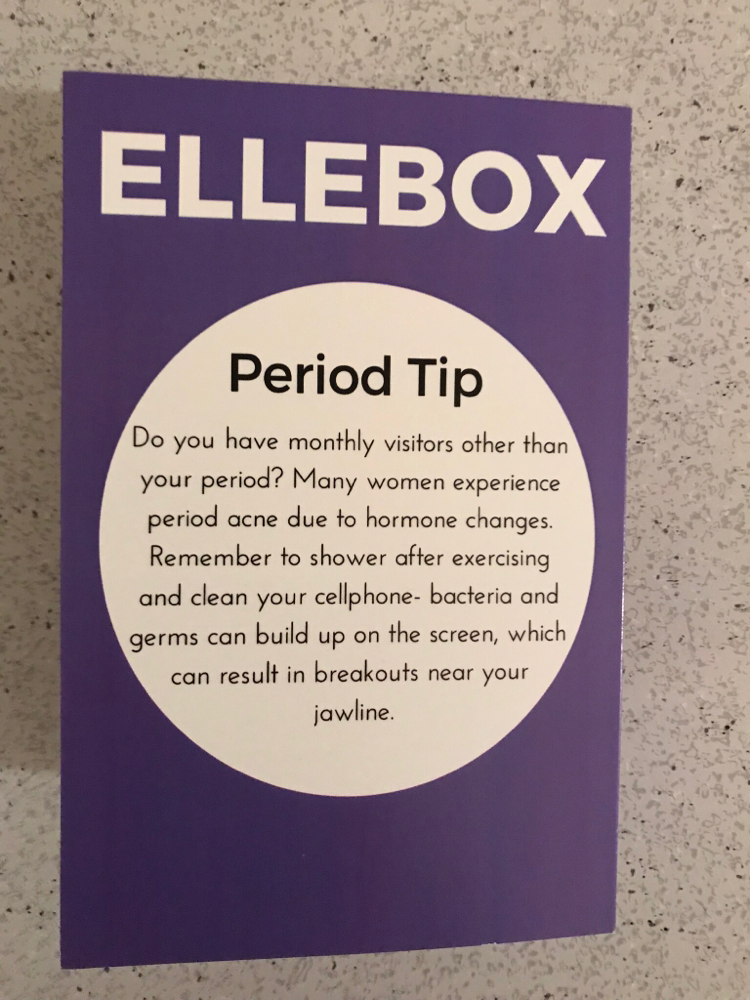 Included in every box is this pamphlet. On the front is usually a tip. Such as this one talking about acne, which I do suffer from right before I get my period.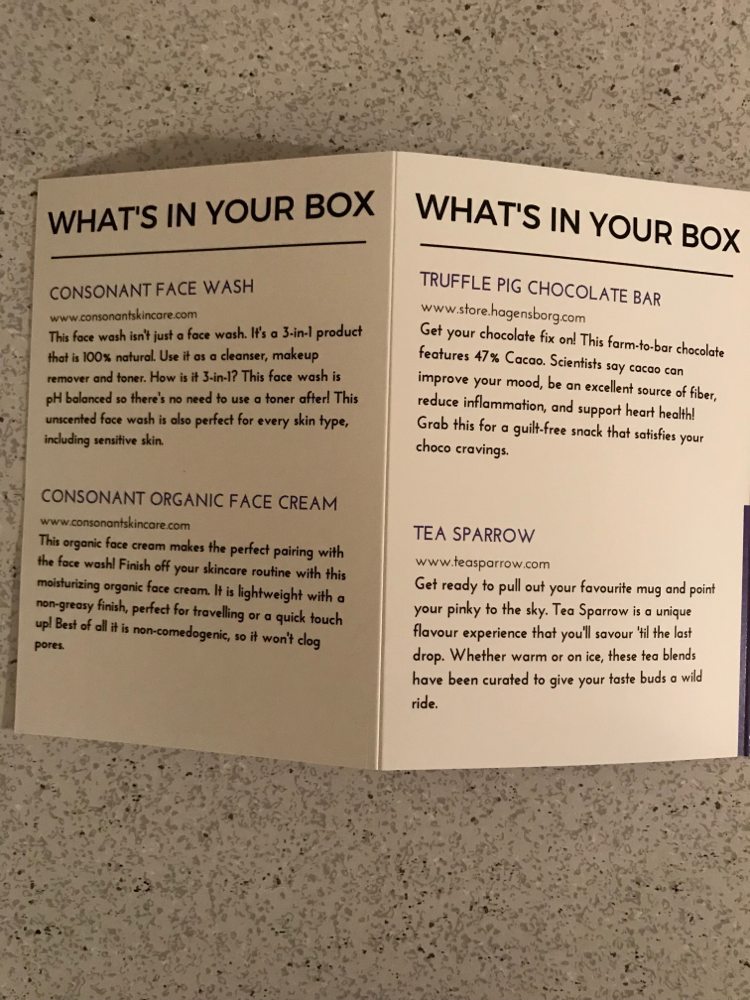 It has a lot of different things in the pamphlet, and it also lists what is in your box and a little information about it. I was a little confused by this month because I received a different tea than what is listed in my box?
So let's get to the box itself.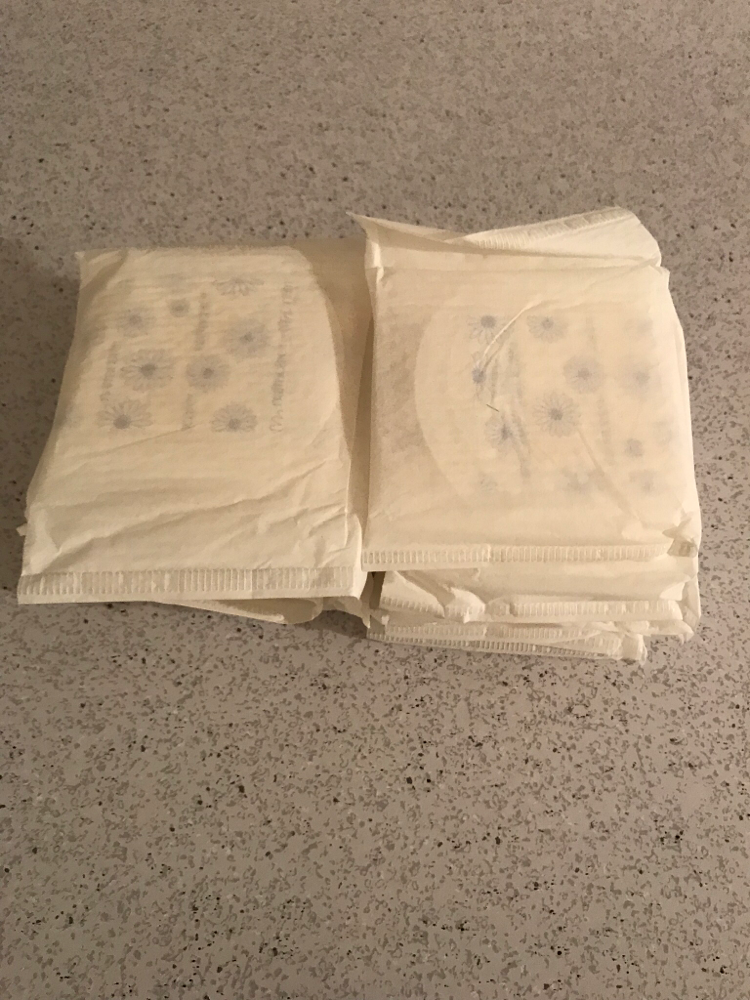 Natracare Ultra Pads Regular. 20 Pads Retail Value $7.80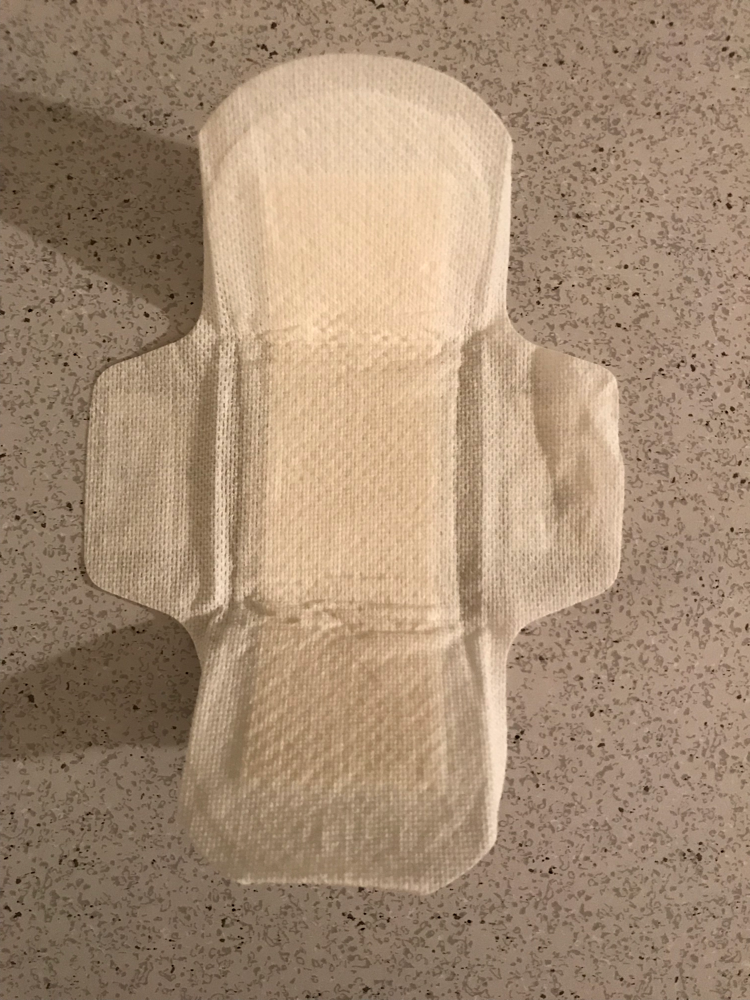 These pads are a little bit different than what I'm used to. The reason is because these are 100% cotton, and I'm used to the ones with all the junk, shall we say, in them. They are a lot thinner, which makes them more comfortable to wear, but have a great absorbency.  I also am so grateful that they have wings. I don't like pads without them. Some good things about the pads and the cover, believe it or not they're good for the environment. Odd, but true. The Cover is soft certified organic cotton. They have an absorbent cellulose core to keep you dry, waterproof plant based back, No plastic, no perfume or dyes, chlorine free, and Biodegradable & compostable. That is just amazing to me. I'm so grateful that companies like Ellebox are using such healthy products for us.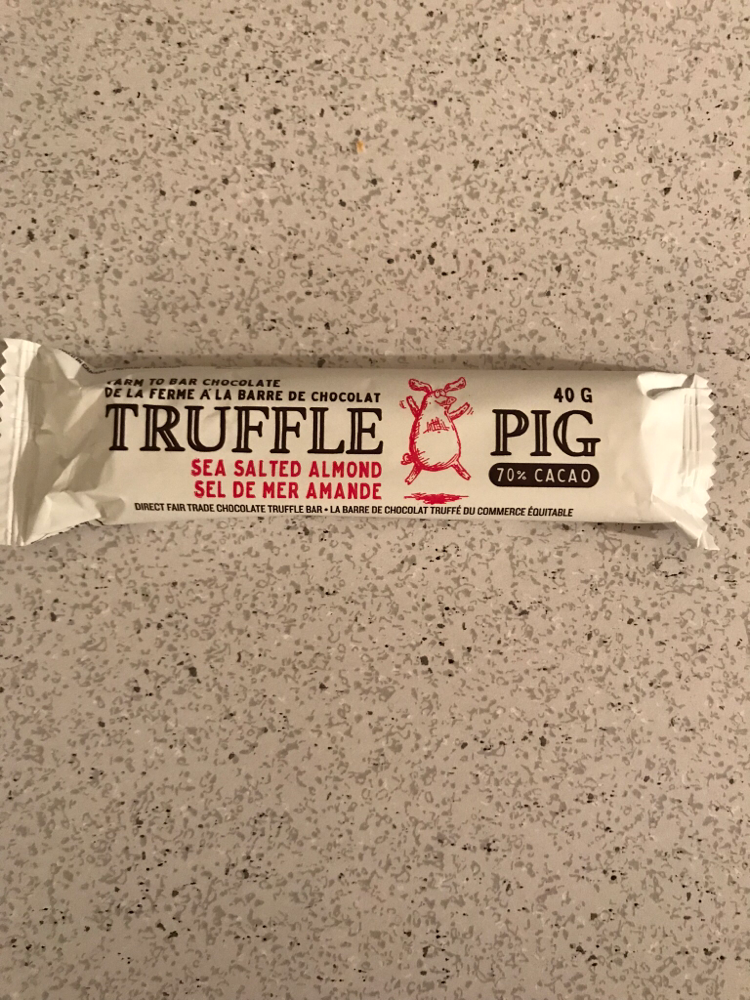 Truffle Pig Chocolate Bar Dark Salted Almond. 1 bar 40 g Retail Value 3.50 CAD, $2.71 U.S.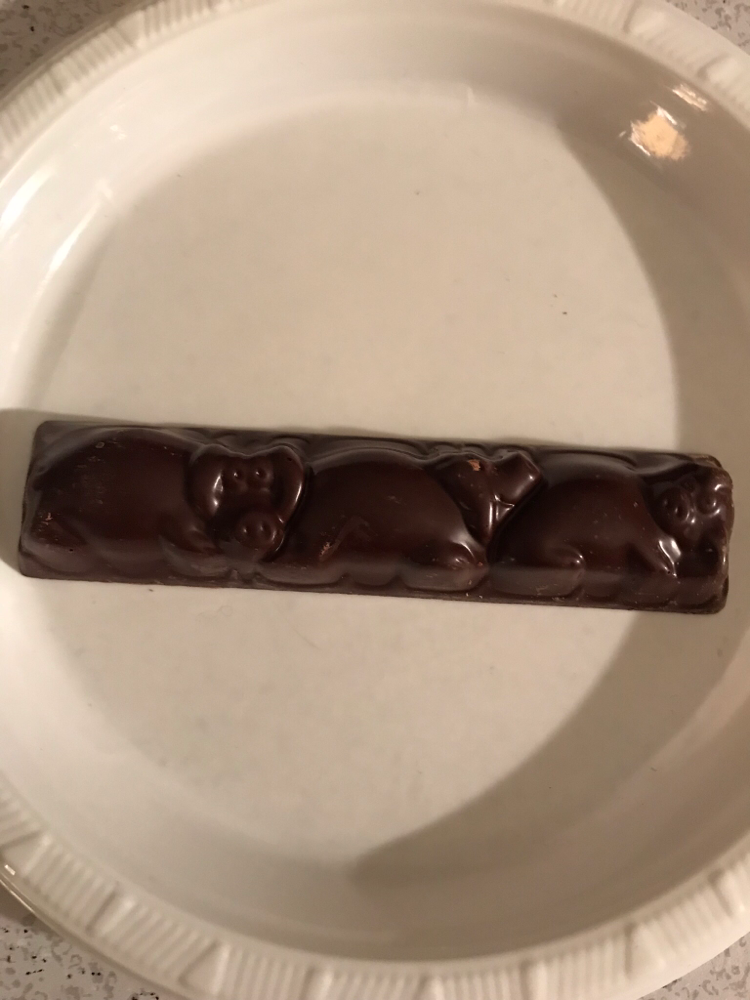 I love that these have actual pigs on them. This is a nice size candy bar and is oh so delicious!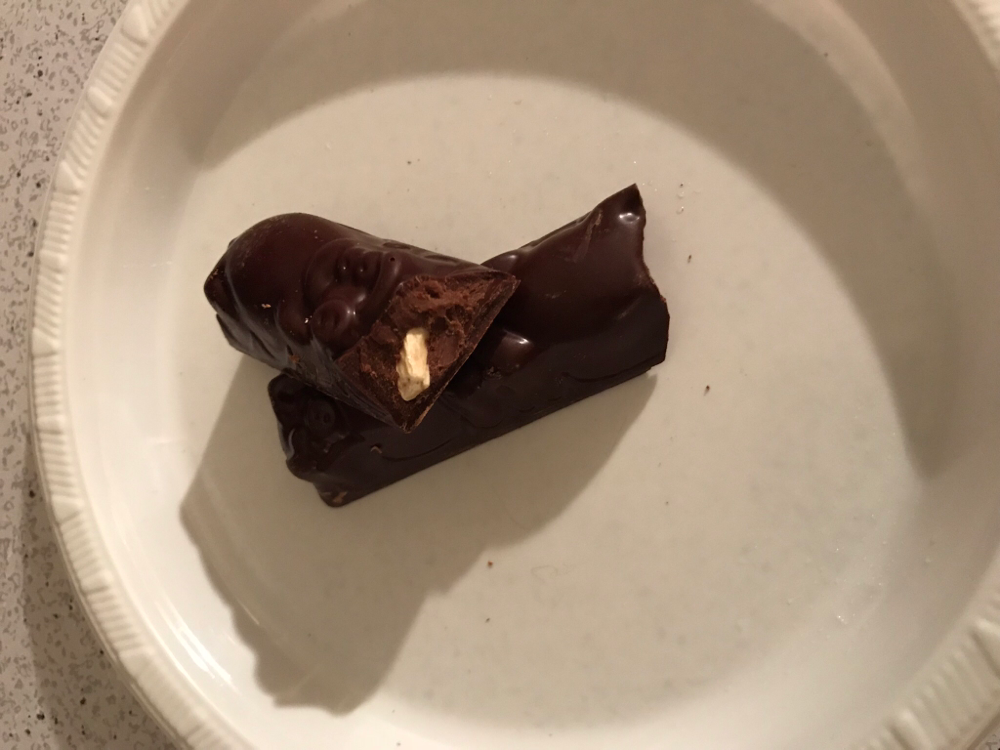 As you can see with the inside the almonds are clearly visible. The almonds are not small pieces. This is so creamy and not too sweet, but definitely hits the spot. The only thing is every box that I've received so far has the Truffle Pig bars in them, while they are delicious, I'd love to see a variety of chocolate.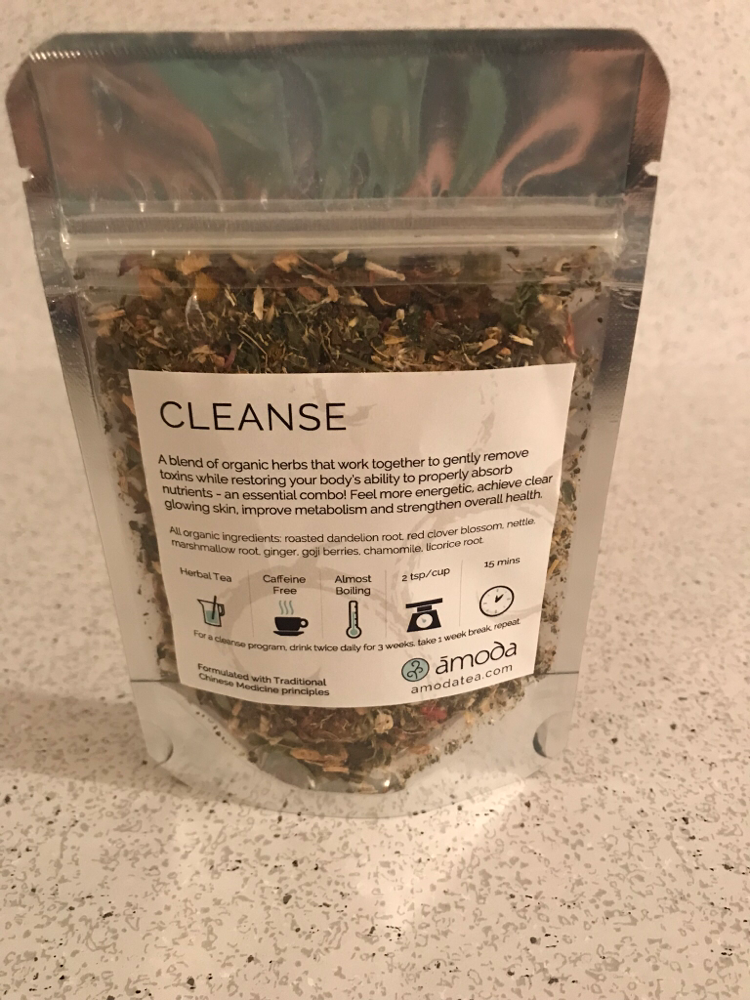 Amoda Cleanse Herbal Wellness Tea. .88 oz Retail Value 5.00 CAD, $3.86 U.S.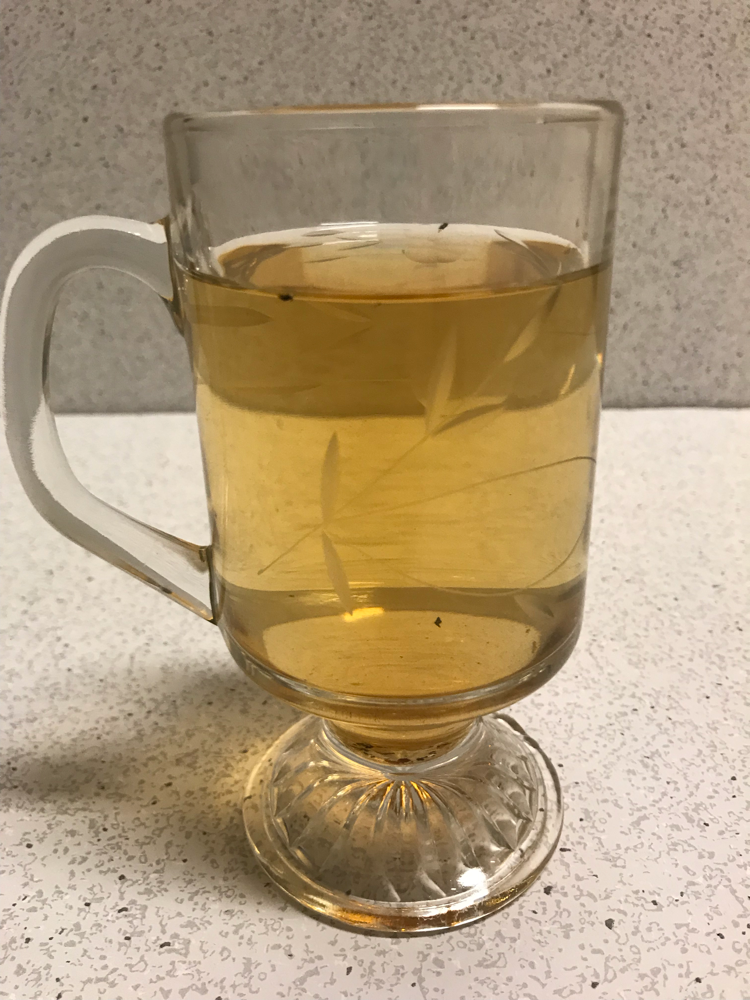 This is the tea that I received in my box. It's a very light tea and not strong at all. Being a cleansing tea I'm sure that you're not supposed to add anything to it, but I still need a sugar substitute. This is supposed to give you energy, help your skin, and improve metabolism. However, the first time I drank this it gave me severe cramps. The second time I tried this, I didn't get cramps, but I didn't feel so well. You're supposed to drink this tea twice a day for 3 weeks, then take a 1 week break, and repeat. I will not be drinking this tea again, unfortunately.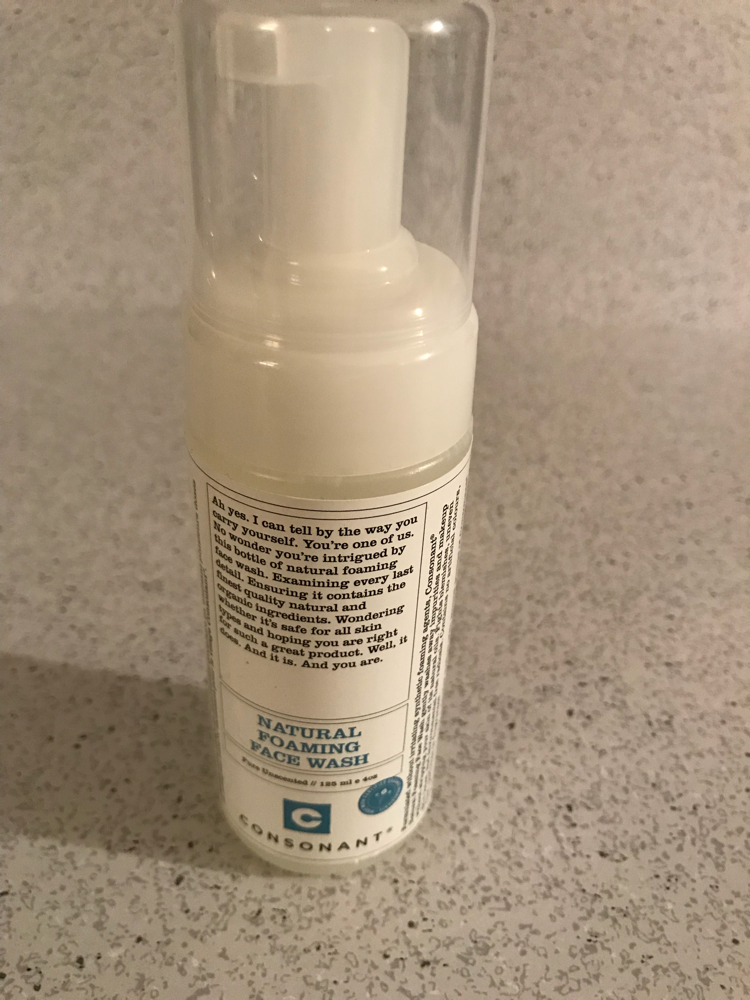 Consonant Natural Foaming Face Wash. 4oz Retail Value $22.00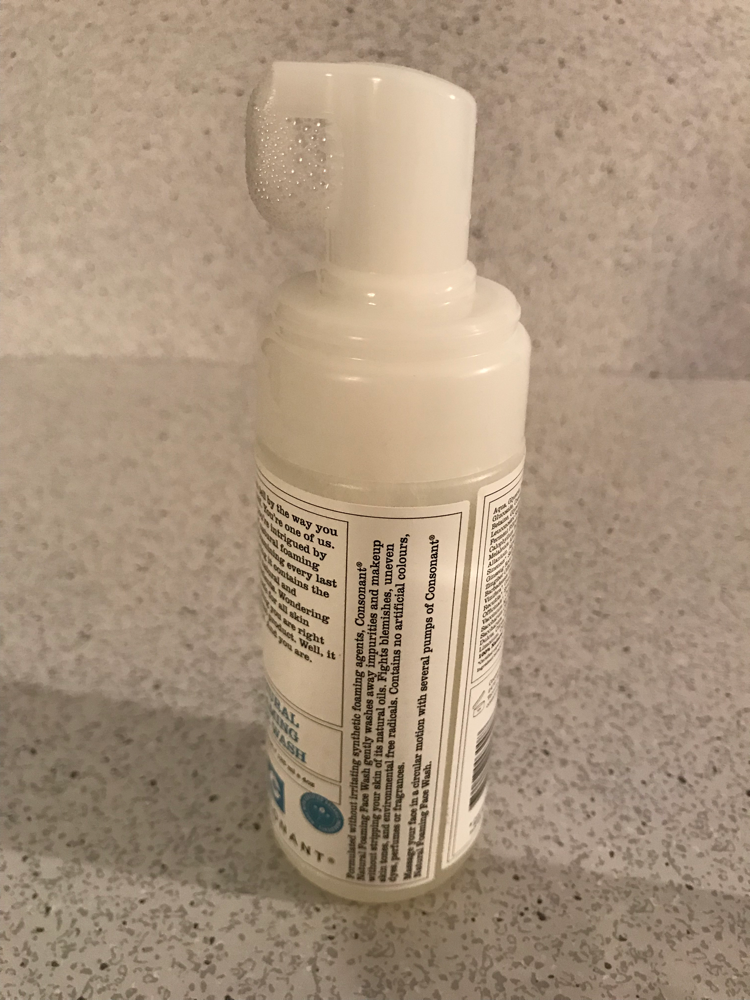 This face wash is heavenly. It's so light and refreshing. Every time I use it I just keep rubbing my face with it because it honestly feels so good on my skin. This is an excellent cleanser. It also removes makeup, but I haven't tried it for that yet. It's considered a 3-in-1 product, cleanser, makeup remover, and toner. It can also be used on every skin type. The only thing is that it has a bit of an unpleasant smell to it, but it's 100% natural. Other than that, this is now my new go to cleanser. I love it that much.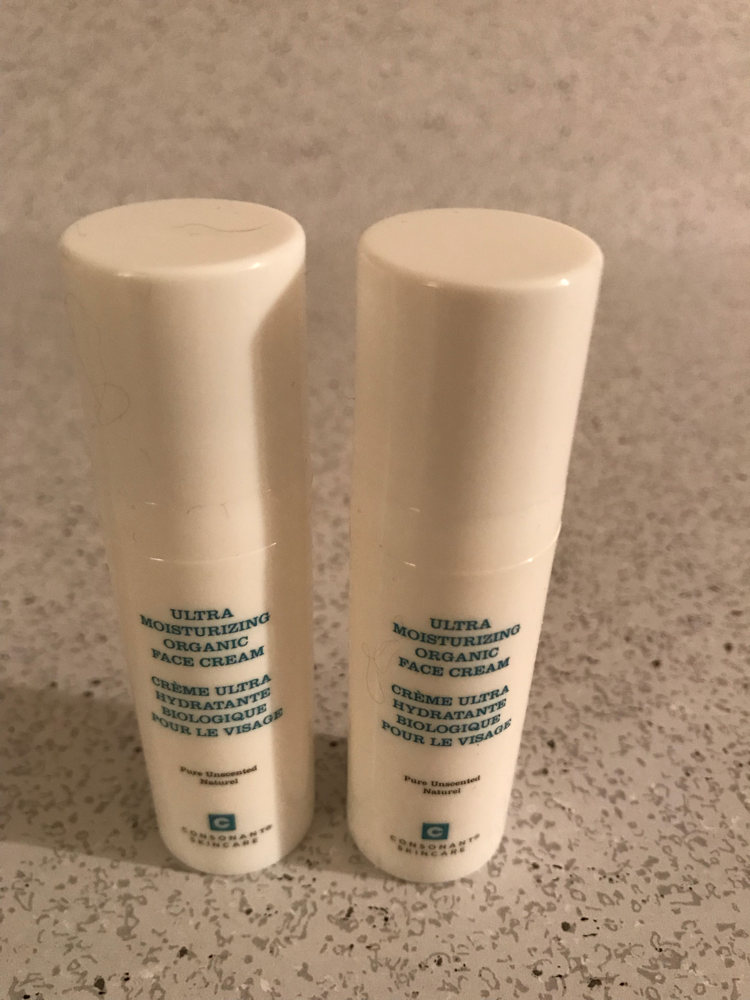 Consonant Ultra Moisturizing Organic Face Cream. 2- .5 oz bottles. Retail Value $42.00 for both.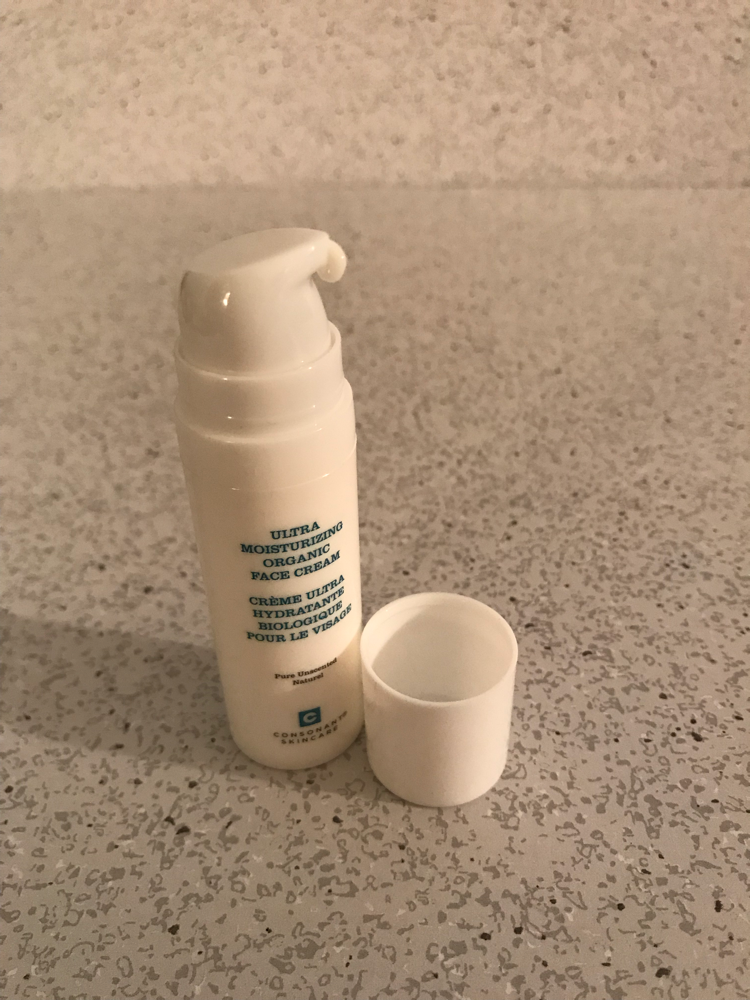 So the retail value of these two more than pays for the box its self, which is amazing!! After I use the foaming face wash I use this moisturizer. You really do not need a lot. It goes a long way. It's non greasy, and it's non-comedogenic so it won't clog your pores. Clogged pores is a big issue for me with moisturizers, and I have to be careful which ones I use, so that I don't break out. This moisturizer is perfect. Let me tell you the combination of the foaming face wash and this moisturizer is absolutely the perfect pair. You honestly do not need any other face product than these two right here. Now I don't know if the moisturizer is supposed to do this, but my skin felt more firm after using it. Which I'm finding fine lines already in my mid 30's, so I love that my skin feels fresher, and more firm. The perfect combination.
Overall Verdict: The total Retail Value of this box is $78.37. To me that just blows me away! That is more than double the cost of the box. For a monthly box, and for a period box that is astonishing. And I LOVE the products, which is always a plus. The tea wasn't for me, and maybe it mistakenly got in my box, since it wasn't on the list, but everything else more than makes up for it. I love this box, and will continue to get it. I also forgot to mention that you can also skip months if you don't need it or want Ellebox a certain month. I stand behind Ellebox's values and the fact that Ellebox gives us products that are natural and safe for our bodies. I thank them for that.
What do you think of Ellebox? Do you already receive it? Will you try it out? 
Comment below.
This post may contain referral/affiliate links.