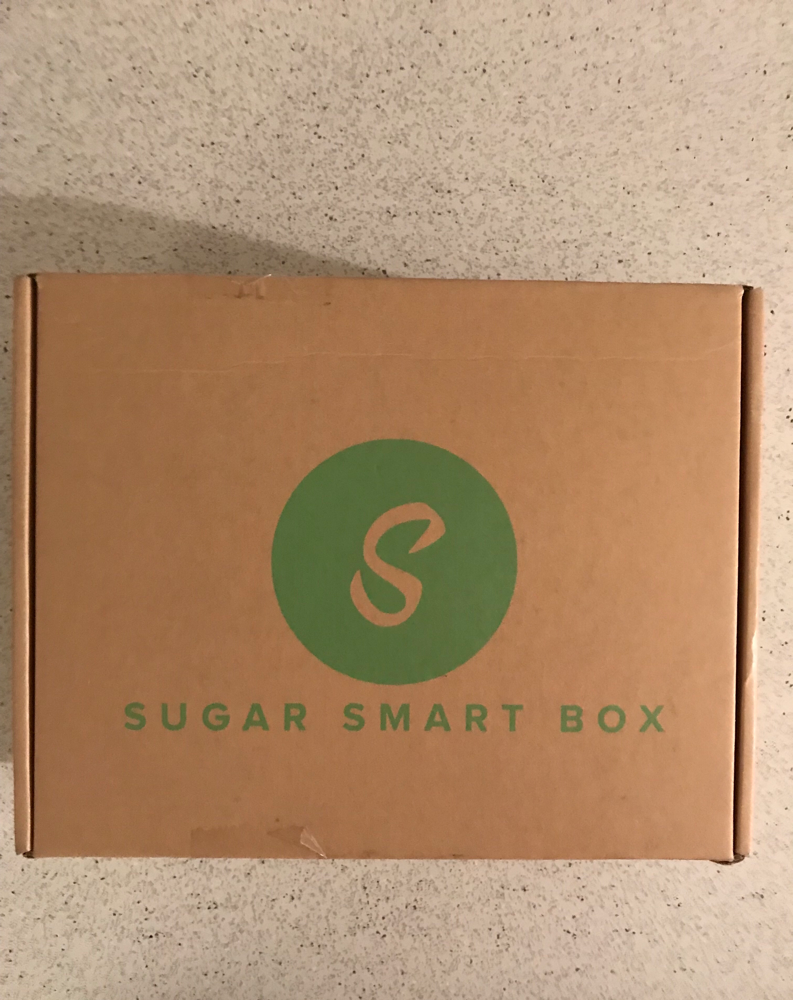 Sugar Smart Box is a low sugar, low carb, snack subscription box. You'll receive 7+ premium snacks monthly. This is geared towards diabetics, and those on a low sugar, low carb diet. Sugar Smart Box snacks contain less than 5 grams of sugar per serving, and less than 9 net carbs per serving.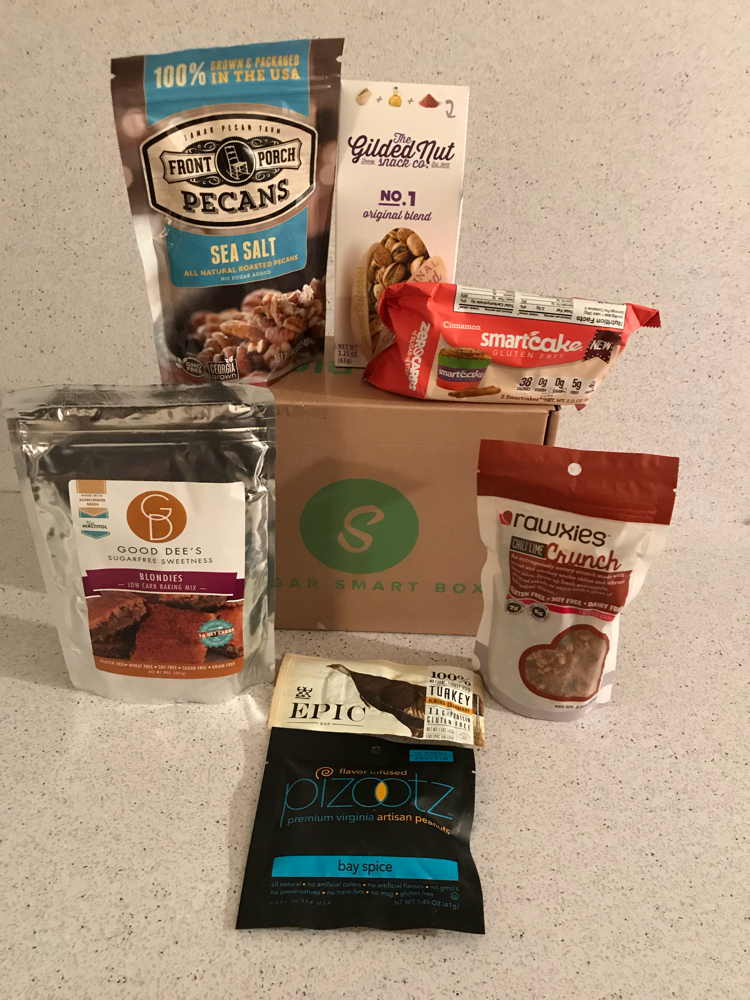 The Cost:
$34.95 per month
$94.95 for 3 months
$174.90 for 6 months
Shipping Cost:
Domestic is $5.00
International is $20.00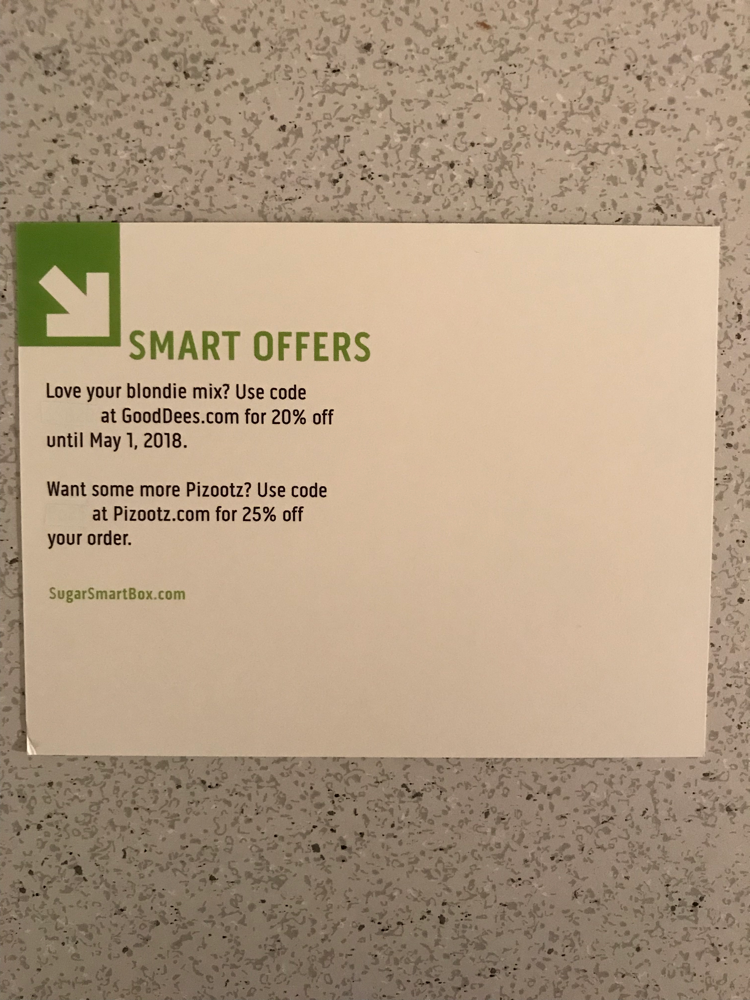 Included is a coupon for savings off of two of the product companies that were in this box. 
It's always nice to receive coupons for products in boxes, especially if you really like a product.
This box was sent at no cost to be reviewed.
Now onto the snacks!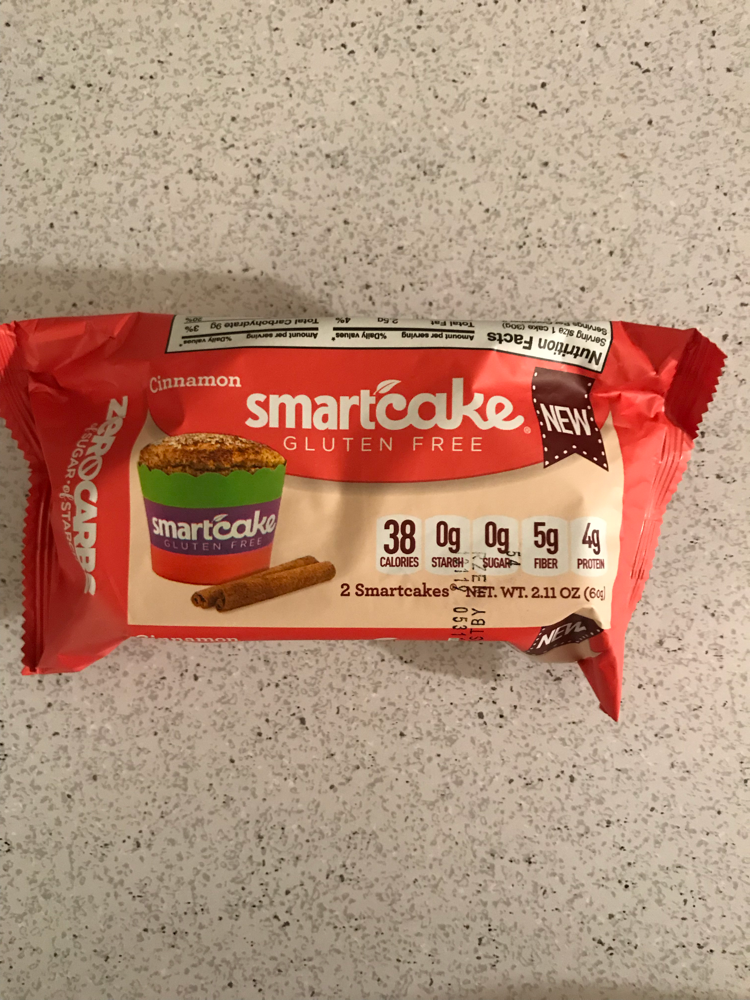 SmartCake Cinnamon 2 pack. Retail Value $6.99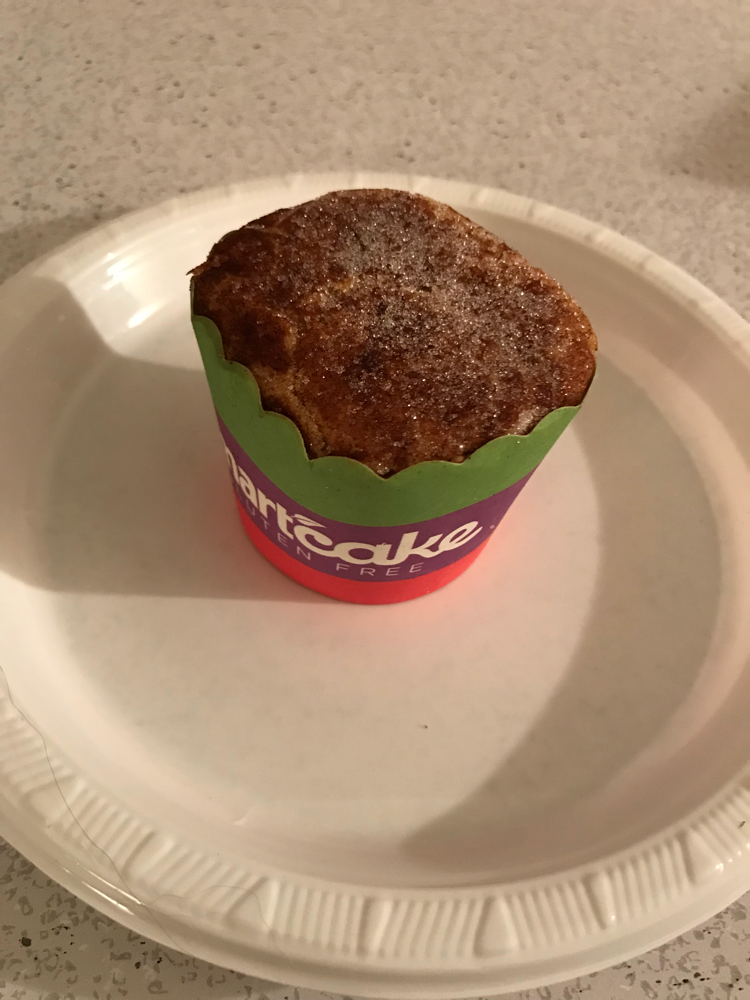 These cakes are wrapped individually. It almost looks like sugar on top, but its not. This has 0g of sugar, and 9g of carbs per serving, which is one cake.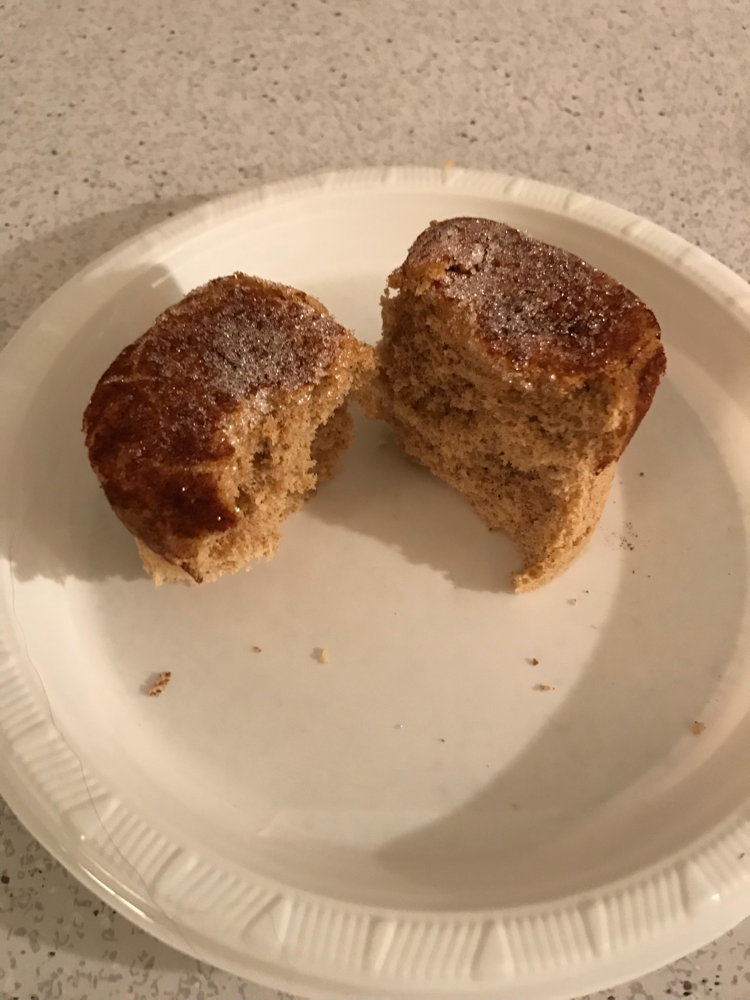 These cakes are really big and they only have 38 calories per cake! They are very soft and spongy, and very moist. The only thing is when I took off the wrapper and smelled it, it had a strong smell of rubbing alcohol. That being said, these are so delicious. They were probably my favorite thing in the box. So much so, that I am planning on purchasing them for myself as a healthy snack. They honestly are that good. And you would never know that there isn't sugar in them.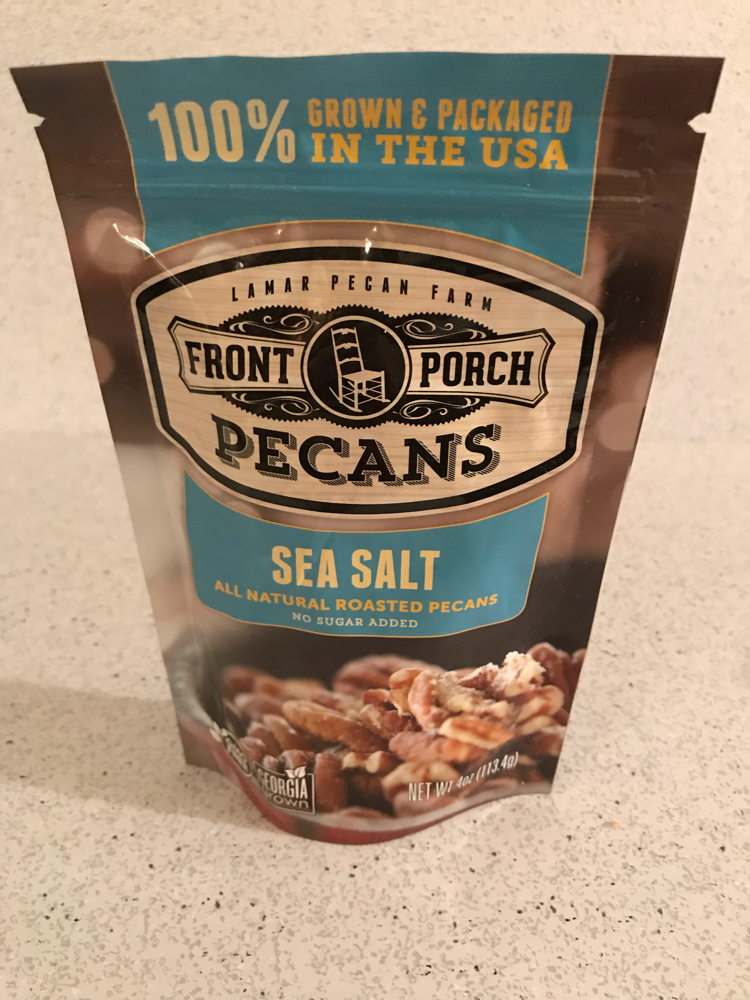 Front Porch Pecans Sea Salt 4oz. Retail Value $5.74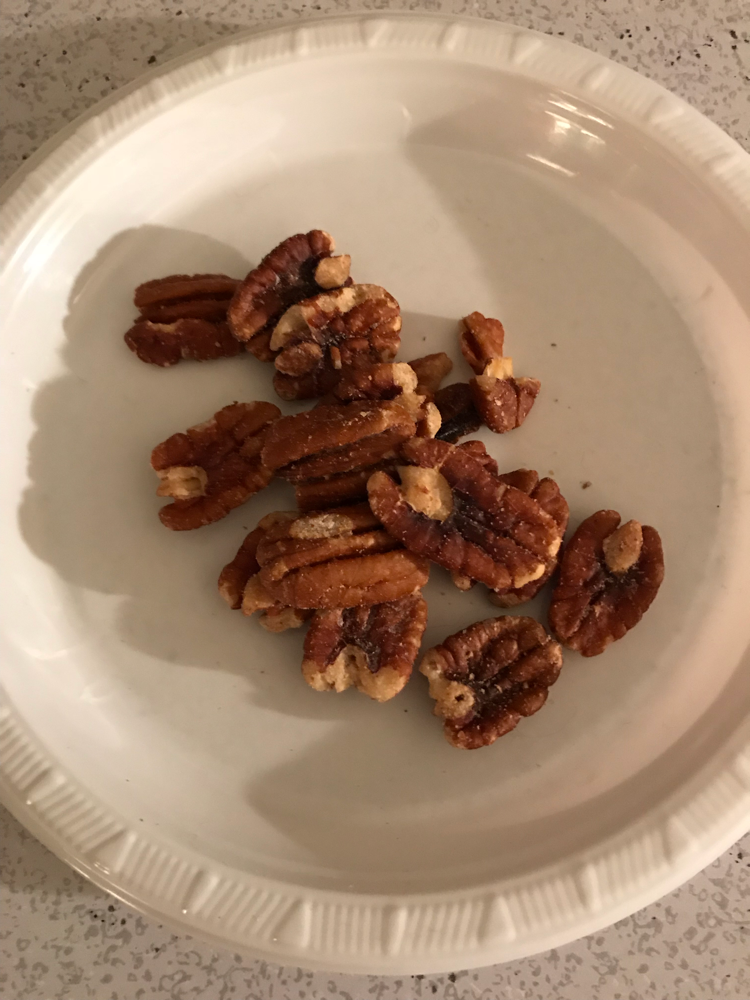 These only have 3 ingredients in them: Pecans, Peanut Oil, and Sea Salt. Total sugar is 1 g per serving, which is 14 pieces, and 4 g of Carbs. This is a really great size bag, and perfect to either carry with you, or take some with you on the go. I love pecans and the Sea Salt was a bonus. It wasn't too much salt. I honestly do not like salt that much, but these were so delicious and very fresh tasting. These too I will be purchasing.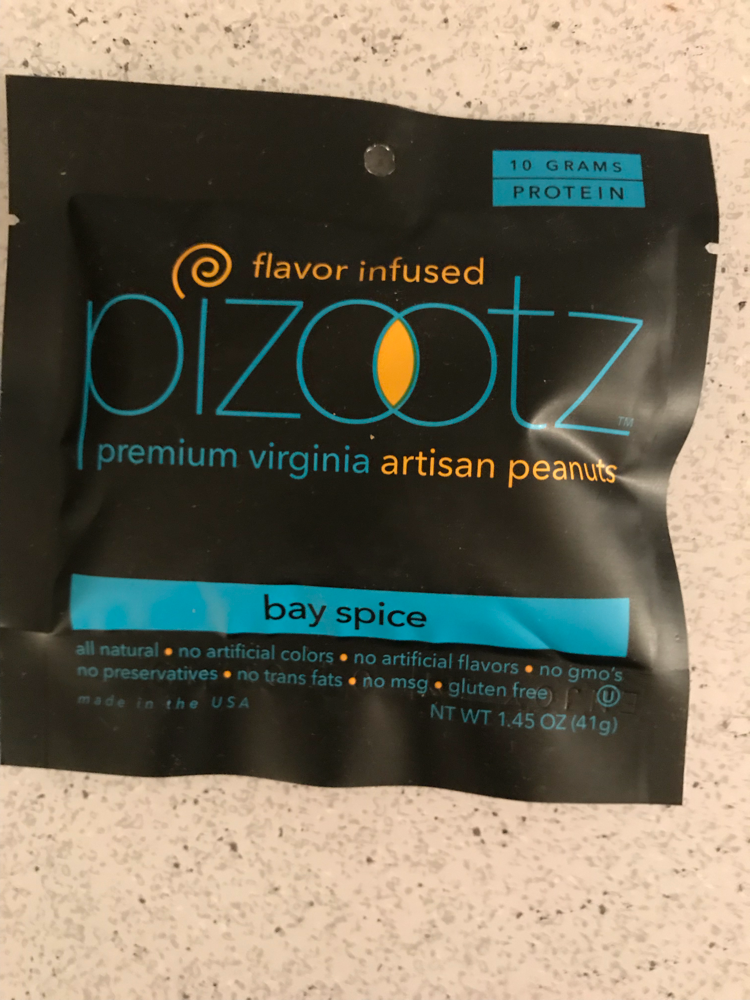 Pizootz Flavored Infused Peanuts- Bay Spice. 1.45 oz. Retail Value $3.00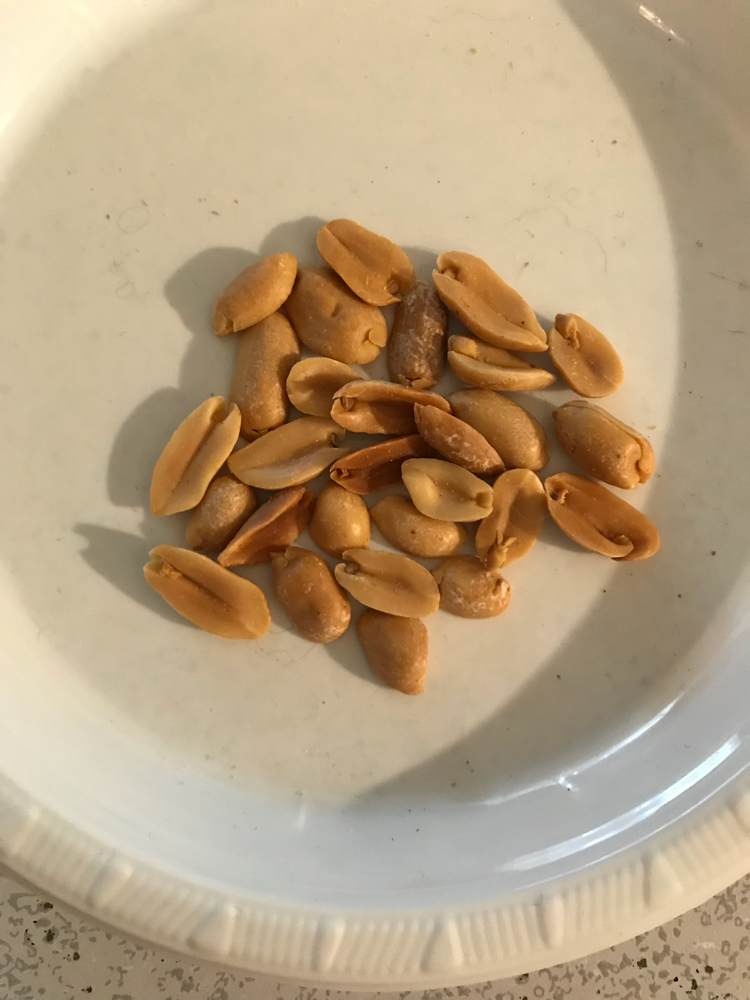 So these look like regular peanuts, but they're not. These are powder free and the flavor is infused in the peanuts. I love peanuts, and I love bay spice seasoning and never had the two together. These were really good. I don't think that you can go wrong with peanuts. They are made out of all natural ingredients, and they're gluten free. The serving size is the entire bag, and yes I ate the whole bag at once! Total sugar is 1.45 g, and total carbs is 7.25 g. The company also donates a portion of their sales to the Multiple Sclerosis Society. I think it's great when a company donates to a cause, plus the coupons that came with the box, one of them was for Pizootz. It's for 25% off your order.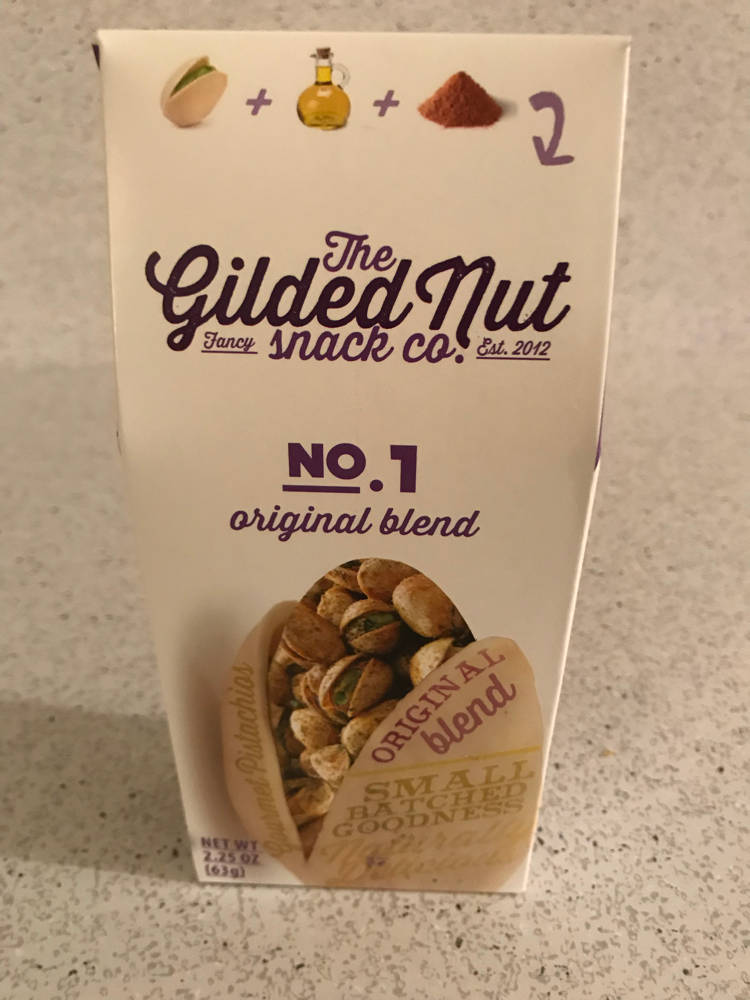 The Gilded Nut Snack Co Mediterranean Herb Pistachios. 2.25 oz. Retail Value $3.50
I absolutely LOVE Pistachios!!! These are perfect to take on the go too. They're made with Olive Oil and the herbs and spices. This did have a little kick to it after a few pistachios, but not horrible. The herbs did get to me a little too, but I did like them a lot, just not too many at a time. These are also vegan, Non-GMO, Gluten-Free, and Soy Free. The serving size is 1 oz, which contains 2 g sugar, and 8 g Carbs. There is also few ingredients in them as well, mostly the herbs and spices.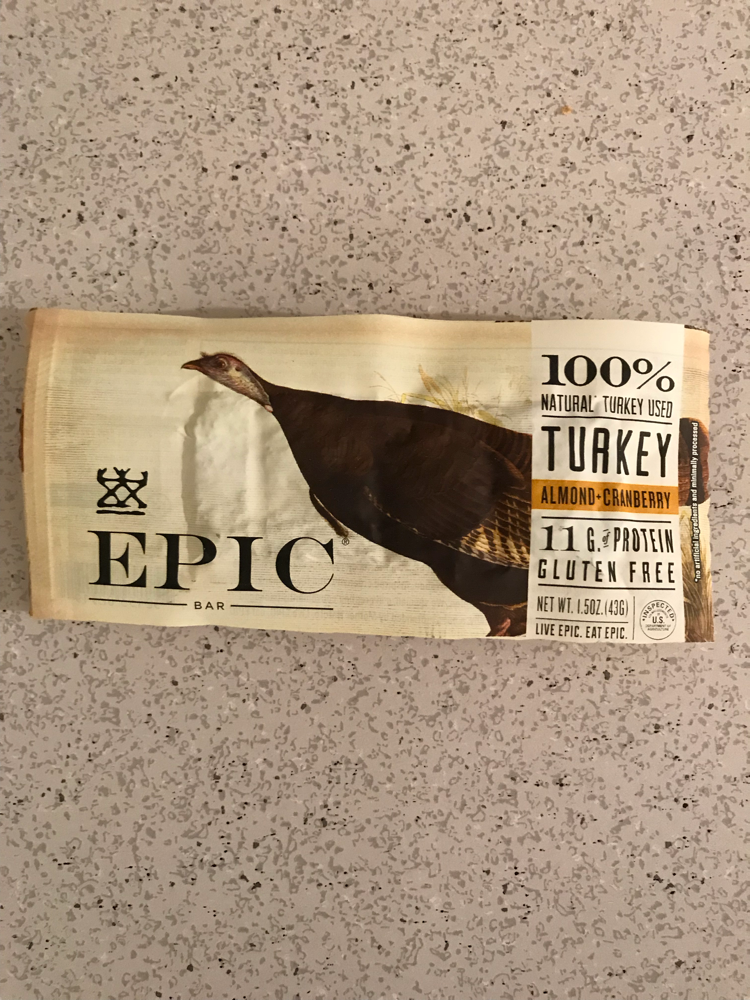 Epic Bar- Turkey Almond Cranberry. 1.50 oz. Retail Value $2.50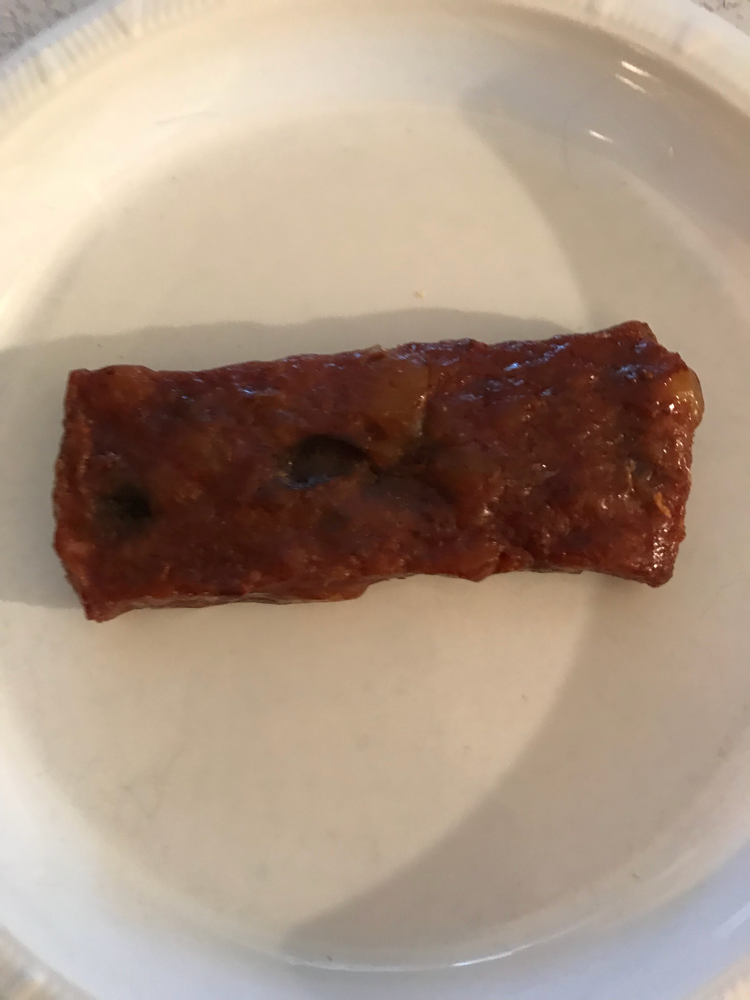 When I opened this I didn't read what was in it. I thought that it was fat, but it's the Almonds and cranberries. 
Here you can really see the ingredients. I like when you can actually see what's in something that you're eating. I was really looking forward to eating this, but to me it was a very strong gamey taste. I couldn't eat it. The serving size is the full bar and has 6 g sugar, and 10 g Carbs. Again very few ingredients, mostly seasonings.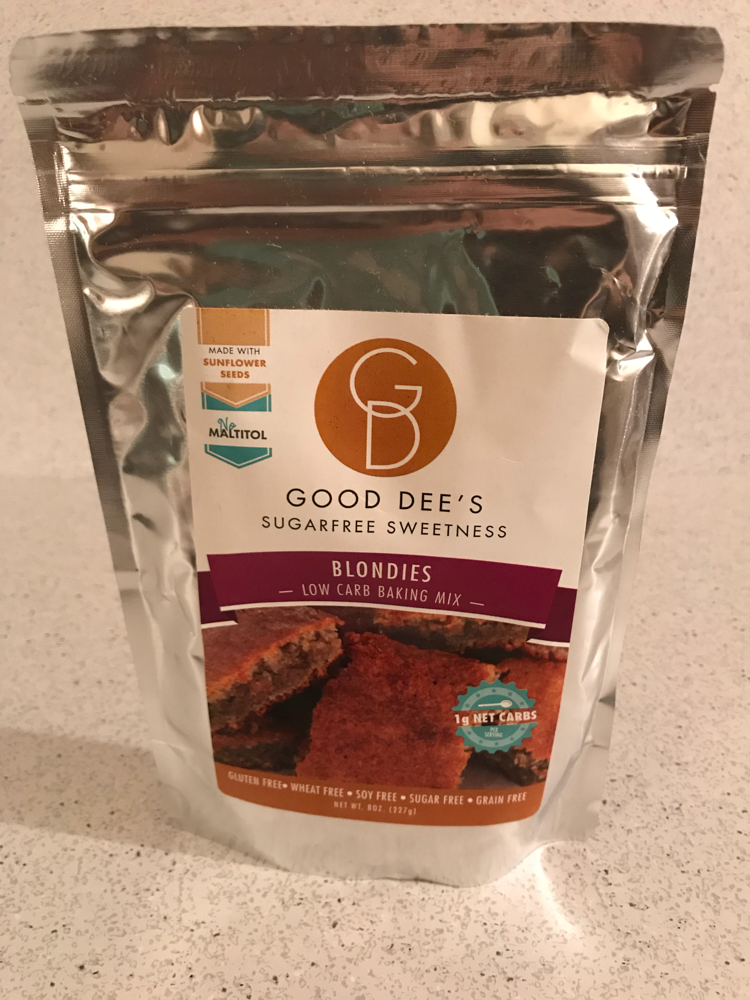 Good Dee's Blondies Mix. 8 oz. Retail Value $11.99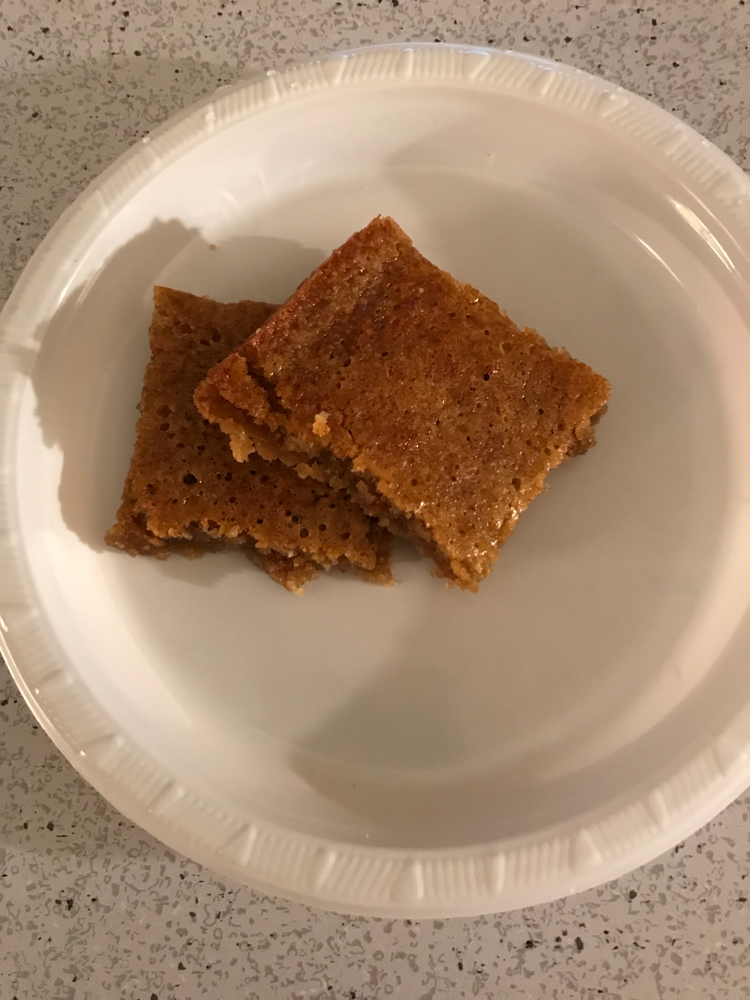 I never had a Blondie before, so I was really excited to try these. They are very simple to make. You just add eggs, butter or coconut oil, and vanilla extract. I was nervous because I thought no sugar, oh no, however it's sweetened with Stevia. They were sweet, but I didn't like them. My grandmother absolutely loved them. I don't know what a different blondie would taste like, so I have nothing to compare it to. The serving size is 1/12 of the package. The total sugar is 0 g, and the total carbs is 12 g per serving.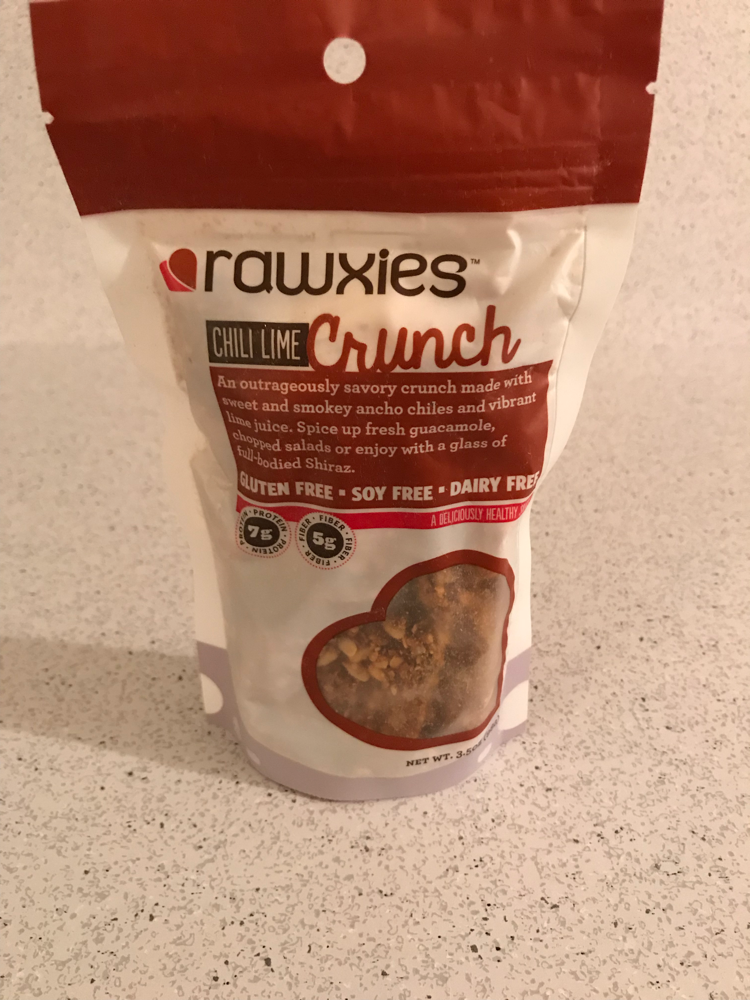 Rawxies Crunch Chili Lime. 3.5 oz. Retail Value $2.50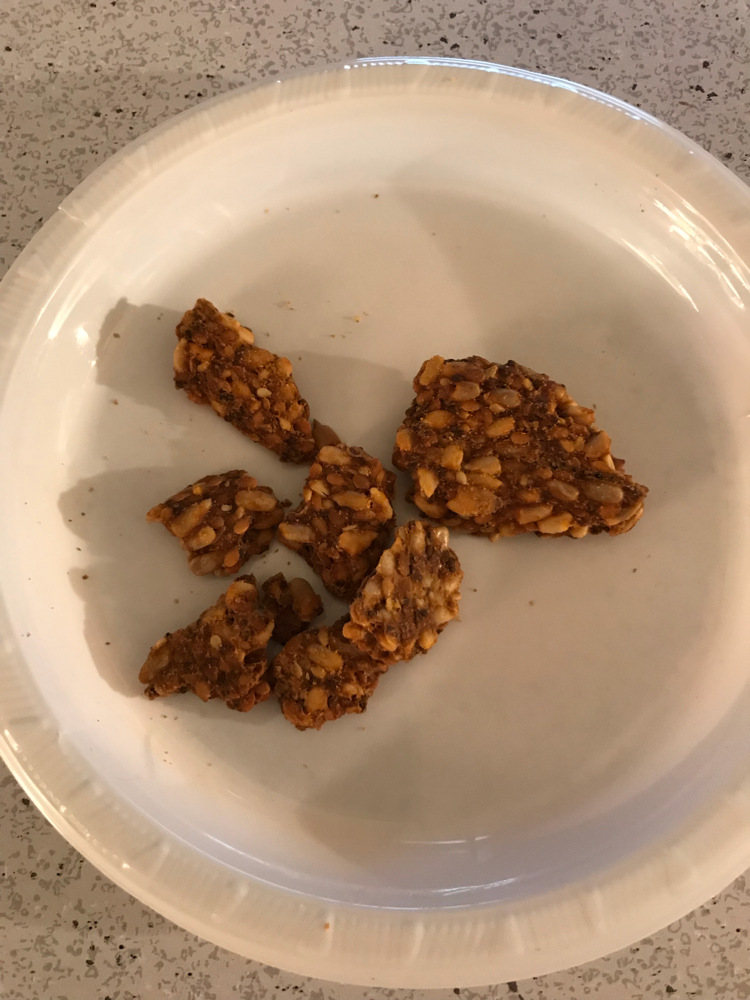 I was afraid that these would be too spicy for me. The first piece I tried at the top of the bag, definitely had a kick to it, however after that you could really taste the lime more. Now I'm not a fan of lime, but these were good. They're a great thing to snack on too. They're very crunchy, but not hard. They're gluten free, soy free, and dairy free. The serving size is 1 oz. The total sugar is 1 g, and the total carbs is 6 g.
Verdict: The total Retail Value of this box is $36.22. That is AMAZING for a snack box. Usually with snack boxes you don't even get the amount that you paid for the box, but with this box I received the total retail value was actually more than what you pay for the box!! I also received 7 snacks as guaranteed. The box itself I think is a great box. The snacks taste amazing, yes there was two that I didn't care for, but overall I really liked the majority of what was sent. This is perfect if you want to watch your diet or if you're diabetic. This box is fairly new and I really think that Sugar Smart Box is off to a great start!
What did you think about this box? Will you be trying it?
Comment below.
This post may contain referral/affiliate links.