Love Goodly is a Non GMO, Eco Friendly, beauty, wellness, and lifestyle bi-monthly subscription box. Every other month you may see, but not limited to full-size products that include beauty, skincare, Eco-style or home accessories, healthy snacks, and wellness products. These are socially conscious products. Sometimes you can customize an item. They offer two different subscription options.
Options:
The Essential Bi-Monthly Subscription Box
The total box value is always $80.00+ worth of products with free shipping to the U.S.
Cost is $29.95
The VIP Bi-Monthly Subscription Box
Get the Love Goodly Subscription box plus always one more full-size skincare/beauty product with a value over $35.00. The total value of this box is $115.00+.
Cost is $47.95 with free shipping to the U.S.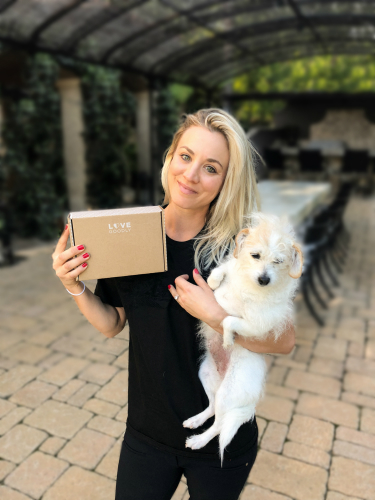 Love Goodly has collaborated with actress and animal advocate Kaley Cuoco to create an exclusive "Love Goodly + Kaley Cuoco Inspired "Made with love" June/July Box for summer to benefit Paw Works!
Box Spoiler
Dogeared Charm Necklace, $48-$58 Value
Assorted charm necklace in gold dipped or sterling silver, Necklaces are 100% recycled, nickle-free, and paper is FSC certified.
Dogeared is a certified B Corp whose mission is on doing good.
Customize your June/July Box
Select your own Dogeared necklace.
Existing subscribers have until Tuesday, May 29 at 11:59PM PST to make your pick: you will need to use the "customize Now" link. New Subscribers will receive your customization link in the order confirmation email, and have two days to select.
If you do not select, one will be selected for you.
This month's box supports Paw Works, a non-profit animal rescue organization dedicated to partnering with county and city shelters to give abandoned animals a second chance at life.
Which color necklace are you selecting?
I'm a silver girl.
comment below.
This post may contain referral/affiliate links.