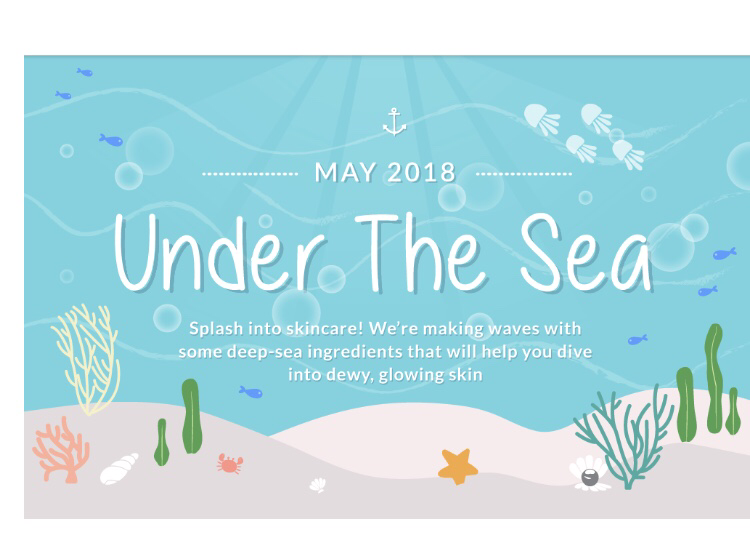 Beauteque Monthly Beauty box is a Kbeauty Subscription Box. You'll receive six full-size products monthly. The box may contain the following, but is not limited to. Skincare, makeup, body and hair care. 
Cost is $24.00 a month 
For 3 months cost is $72.00 
For 6 months cost is $138.00
For 12 months cost is $264.00
They ship to U.S., Canada, Europe(most countries), Australia, and parts of Asia.
Shipping cost is:
U.S. $3.95
Canada $6.95
Europe $8.95
Australia $9.95
New Zealand $9.95
Japa $9.95
Hong Kong $9.95
Singapore $9.95
In case you missed the first two spoilers here they are: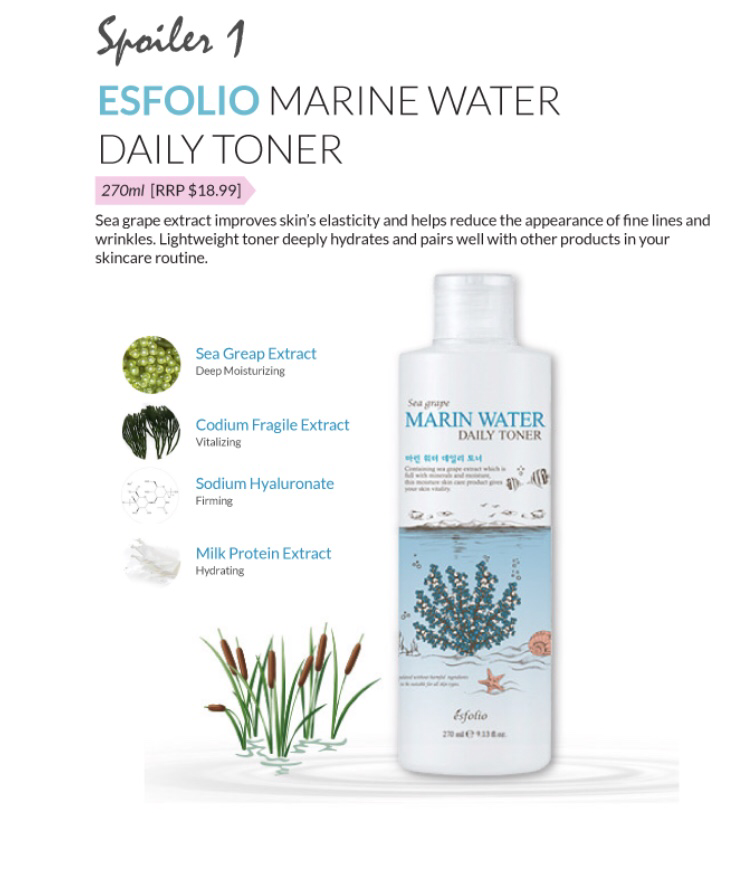 Esfolio Marine Water Daily Toner. Retail Value $18.99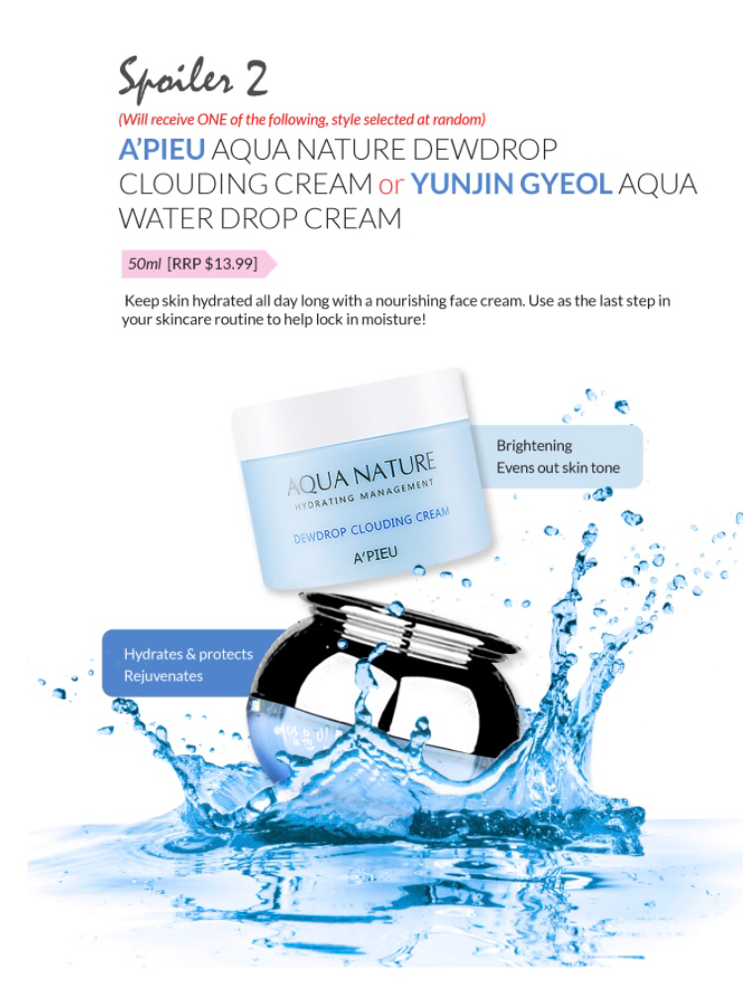 You'll receive one of the following two products:
A'pieu Aqua Nature Dewdrop Clouding Cream 
Or
Yunjin Gyeol Aqua Water Drop Cream
Retail Value of both is $13.99
Here's the third spoiler: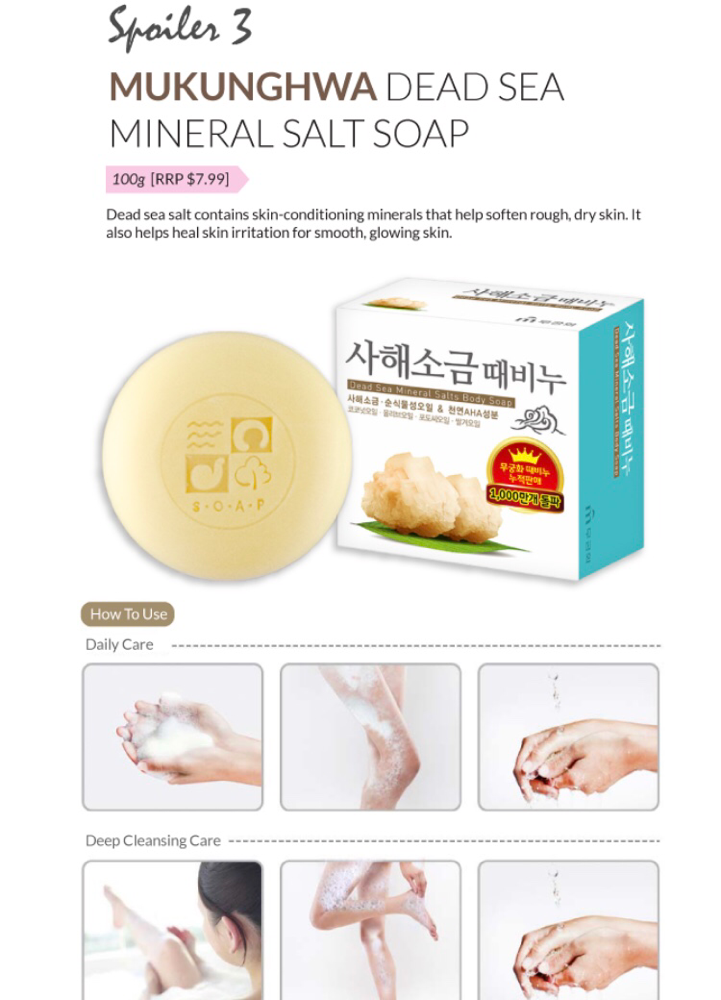 Mukunghwa Dead Sea Mineral Salt Soap. Retail Value $7.99

For first time subscribers use promo code SHELLYEAHBB for a free gift.
You only have until 5/15/18 6:59pm EST to receive the May box.
Which spoiler are you looking forward to trying?
I want to try the sea salt soap.
Comment below.
This post may contain referral/affiliate links.