Beauteque Monthly Beauty Box is a beauty Subscription Box. You'll receive an assortment of six full-size products. You can expect to receive skincare, makeup, body and hair care and much more. 
Cost is $22.00 a month + $3.95 Shipping to the U.S.
They also ship to many different countries.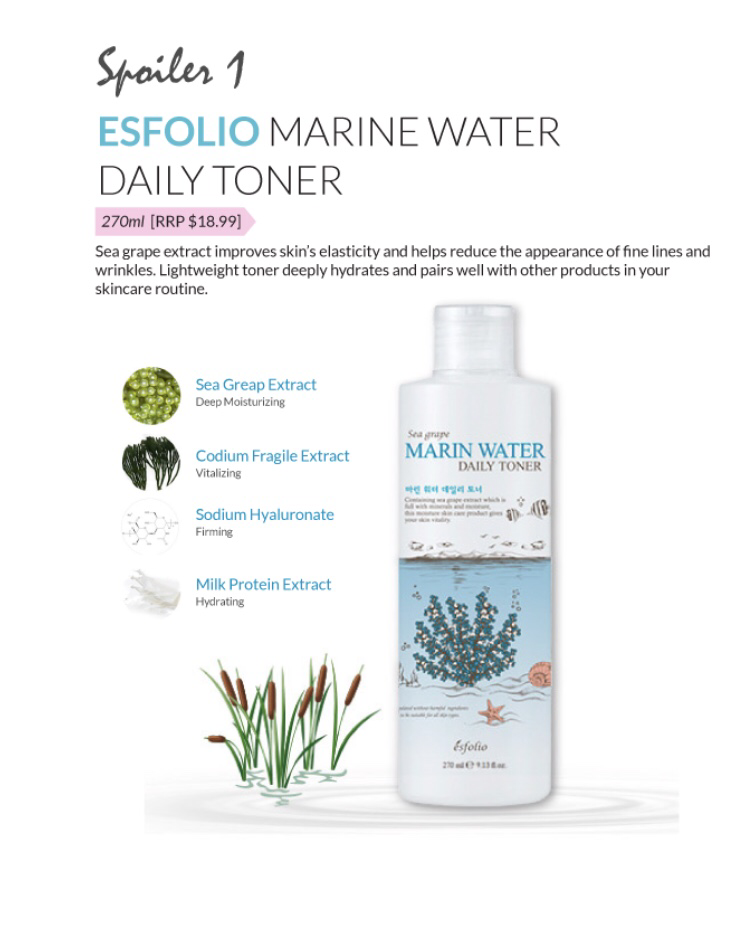 Esfolio Marine Water Daily Toner. Retail Value $18.99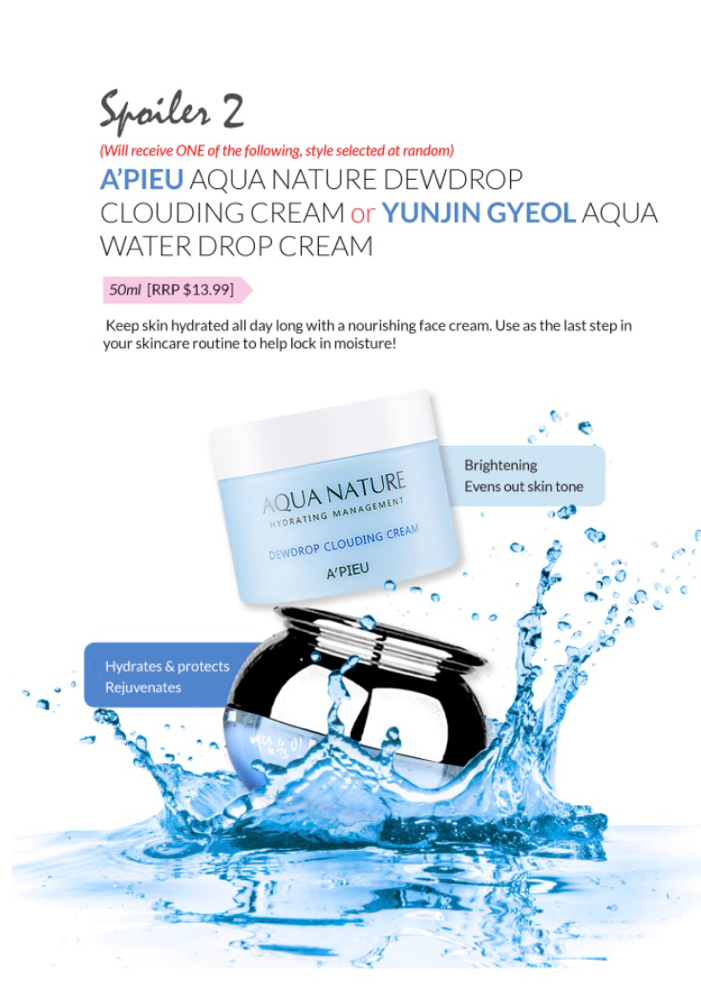 You will receive only one of these two: 
A'pieu Aqua Nature Dewdrop Clouding Cream or
Yunjin Gyeol Aqua Water Drop Cream
Retail Value $13.99

If you're a first time subscriber use promo code SHELLYEAHBB to receive a free gift.
You have until 5/15/18 6:59pm EST to order the May 2018 Box.
Which spoiler do you think is the best?
Comment below.