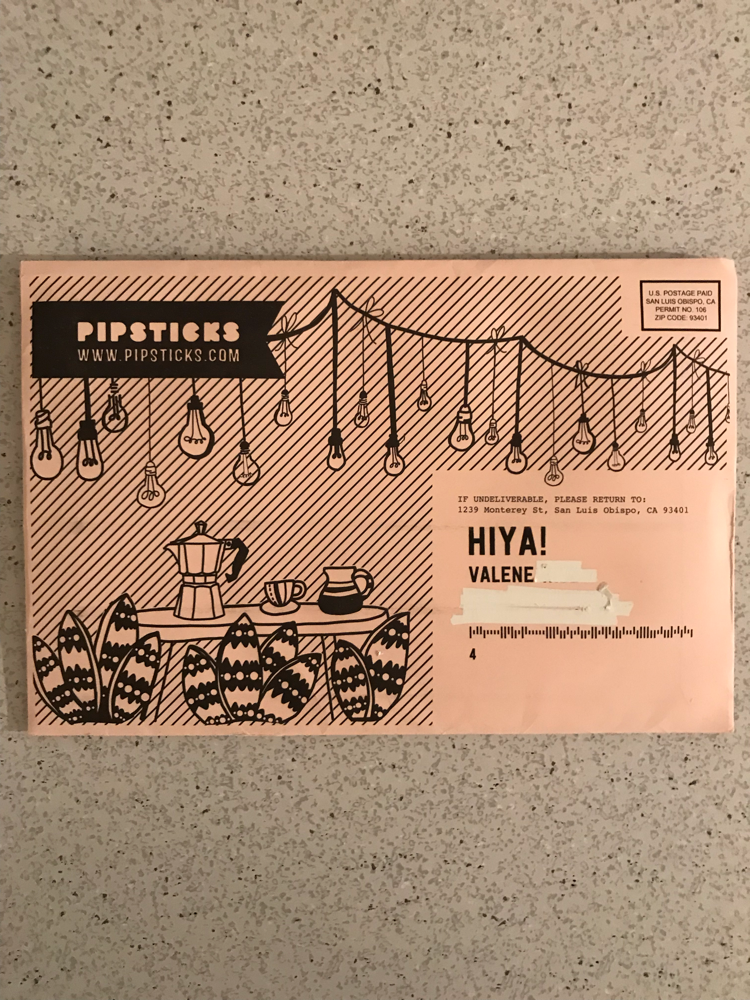 Pipsticks is a sticker subscription. They offer 7 different subscription options. This is the adult Pro Club Classic. This subscription is for scrapbookers, Snail mailers, and planners. 
The subscriptions range in price from $4.95-$14.95+ a month.
This subscription is $14.95+ a month.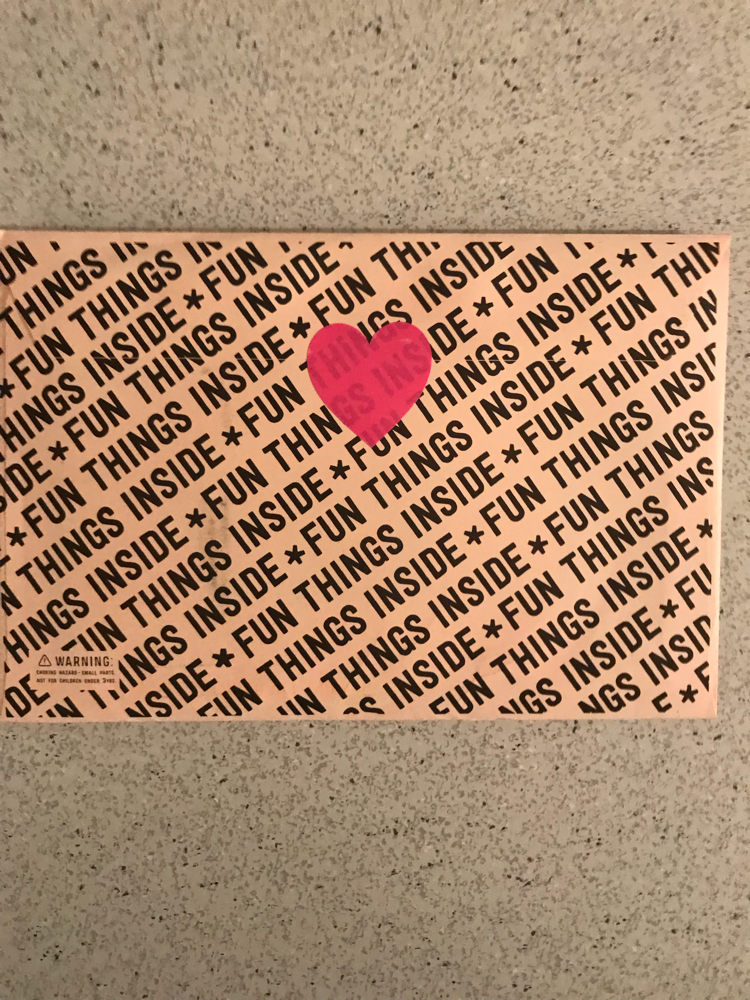 The first month that you subscribe you'll receive subscriber favorites, which is what I received. Then going forward you'll receive the same stickers as everyone who subscribes.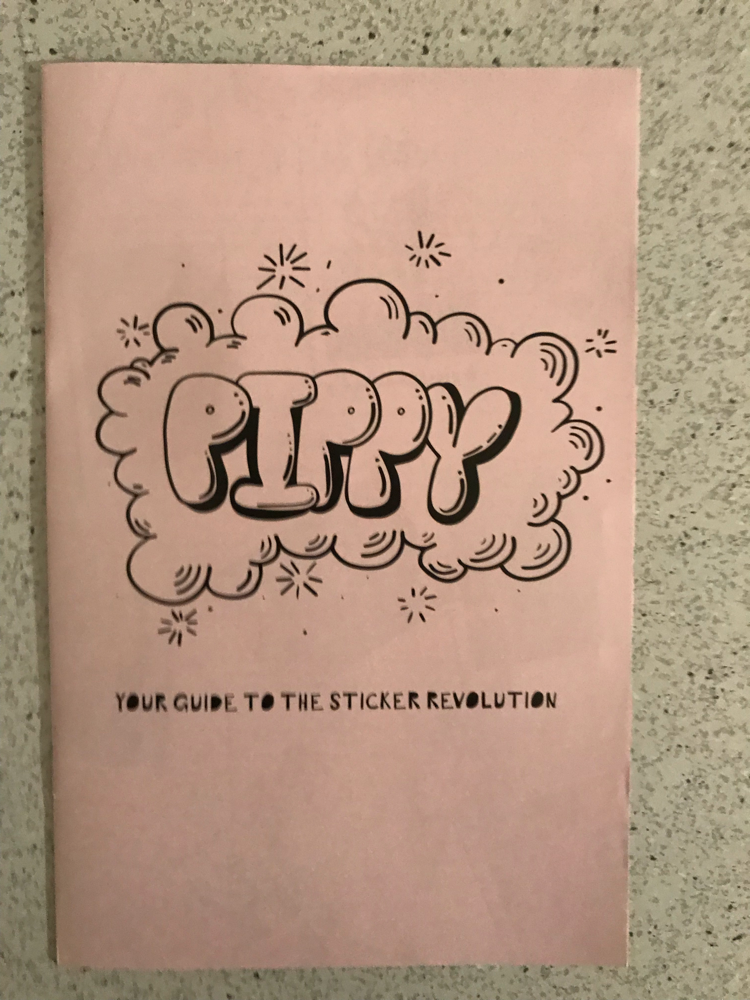 Enclosed in every pack is their magazine called the Pippy.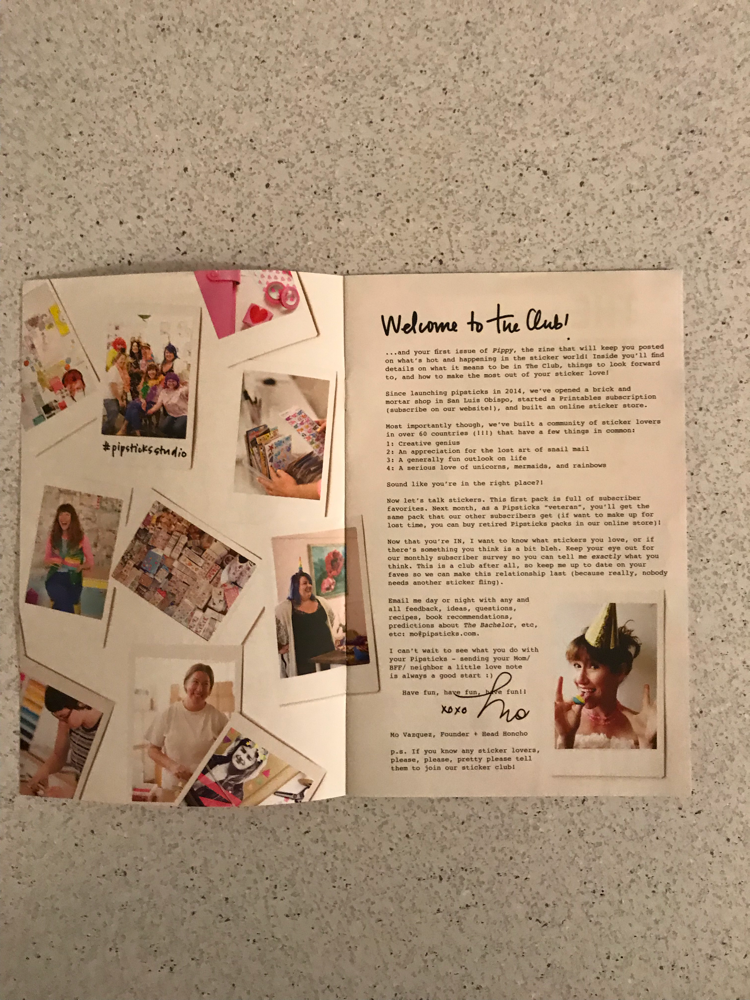 The first Pippy magazine tells you how the subscription works, gives results of polls that you can partake in when you receive STICKLIT an email that you receive from Pipsticks.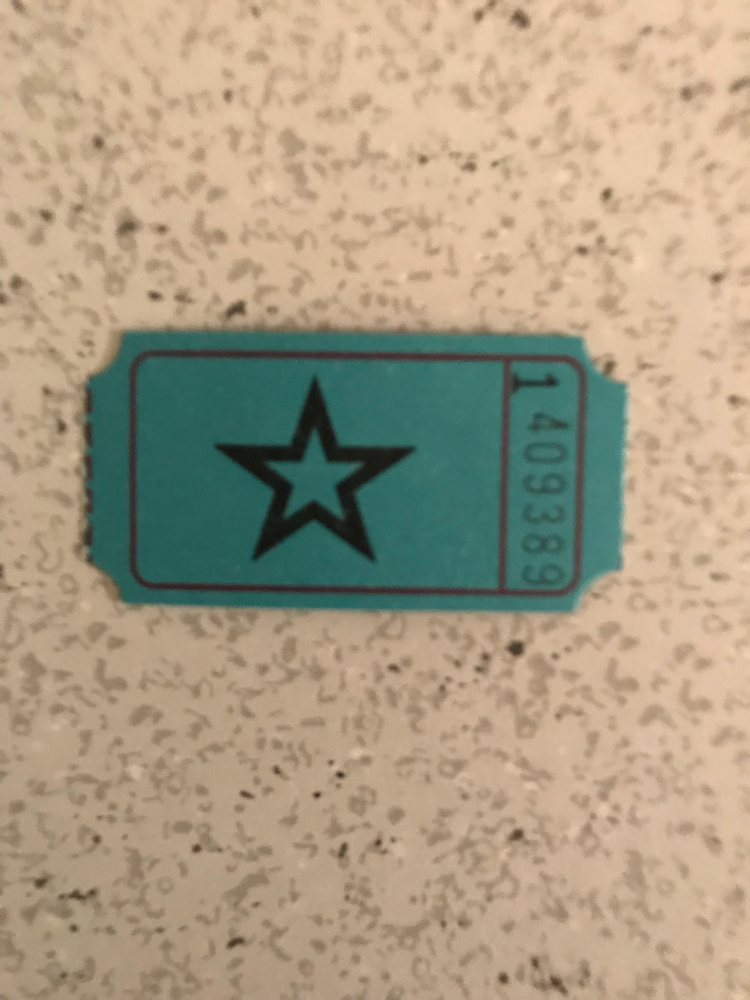 Also enclosed is a raffle ticket. The winner is announced in the following months issue of Pippy.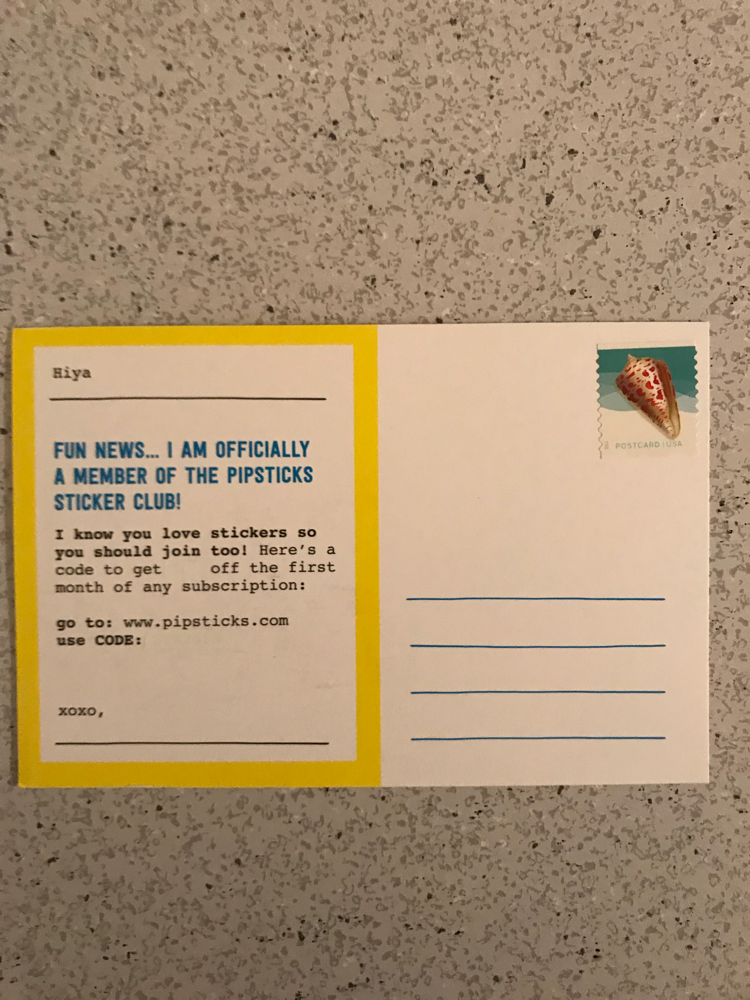 You also get a postcard to send to a friend for 50% off a new subscription sticker pack.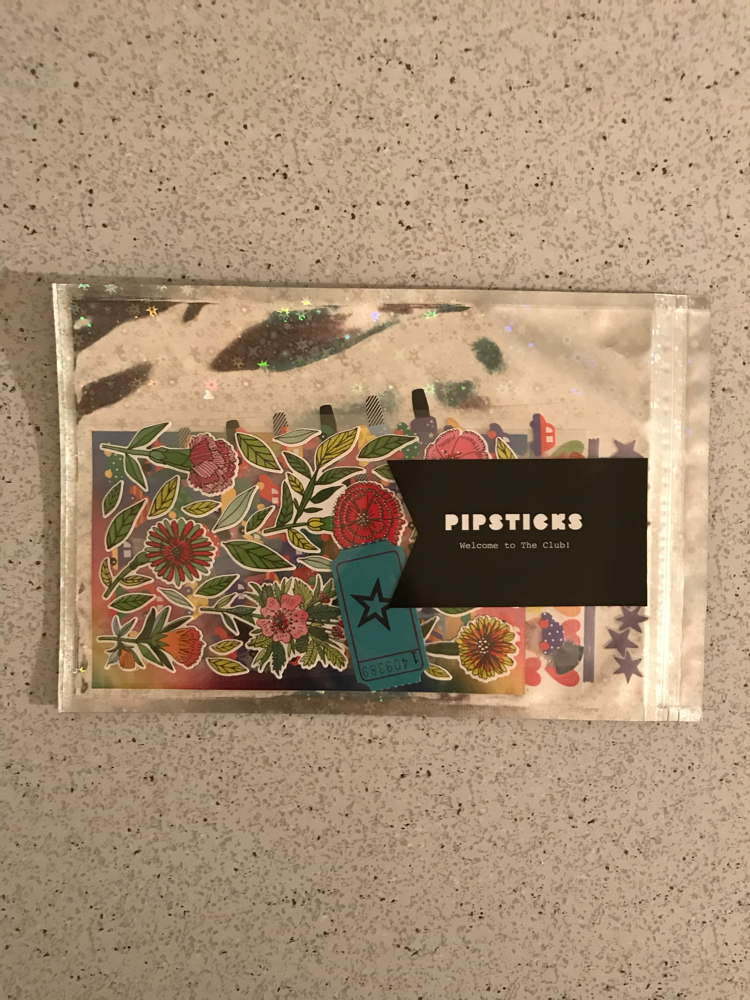 Your stickers and raffle ticket arrive safely in a sealed envelope.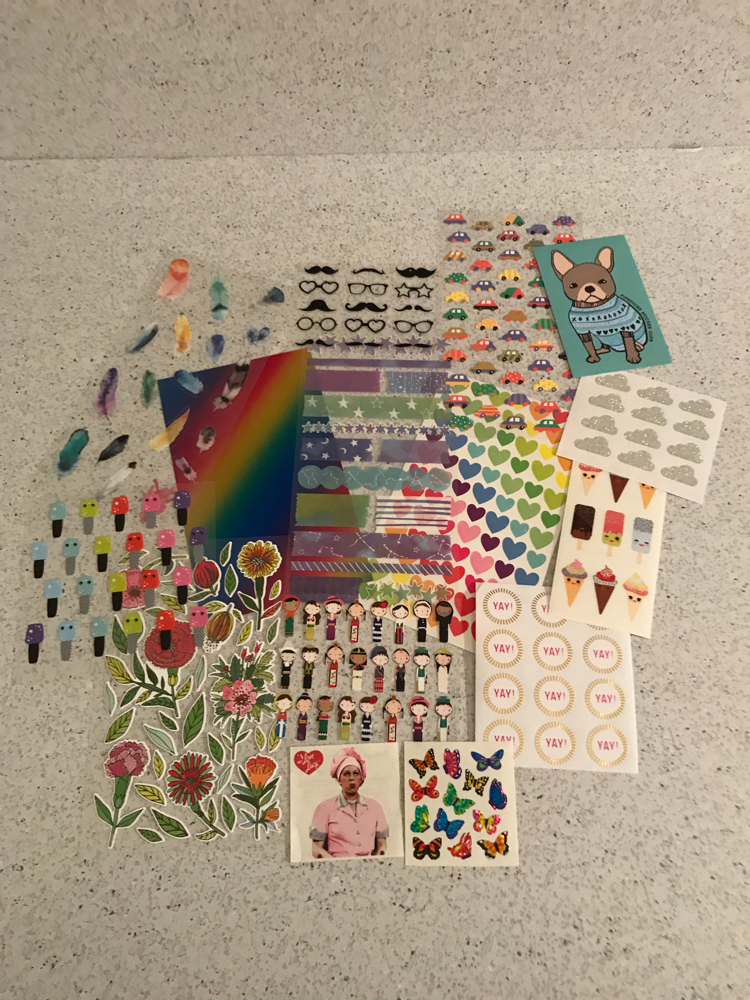 I received 15 sheets of stickers, a few of them single stickers, but majority of them are sheets of stickers. I'm going to show them all individually.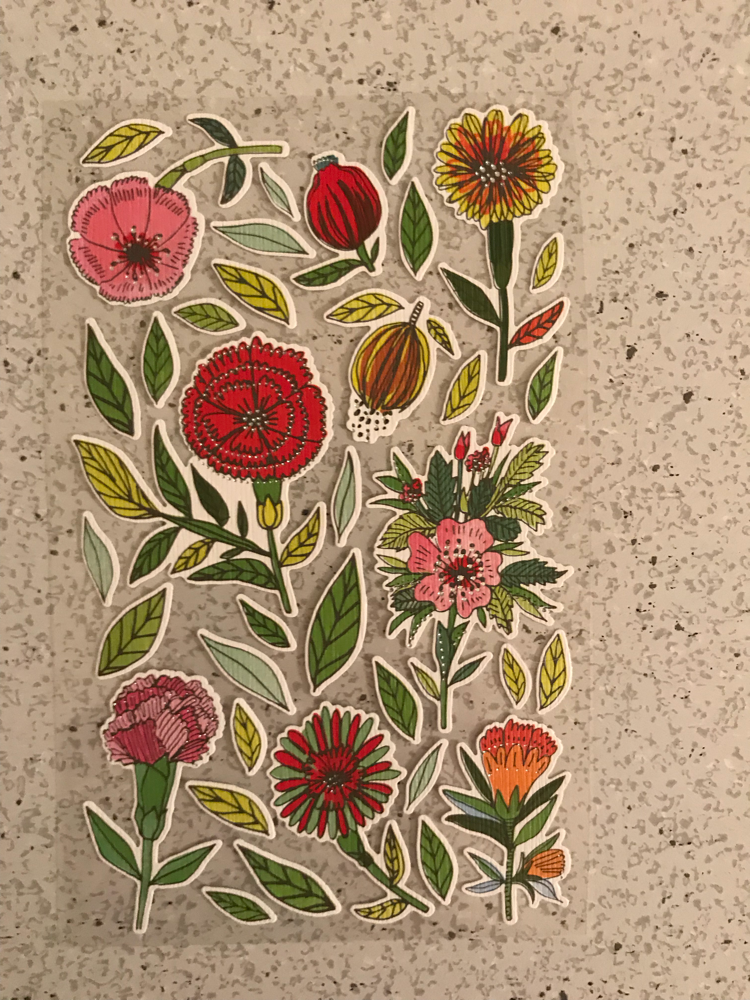 These are in time with Spring coming. These are nice to decorate cards with or to cheer up a planner.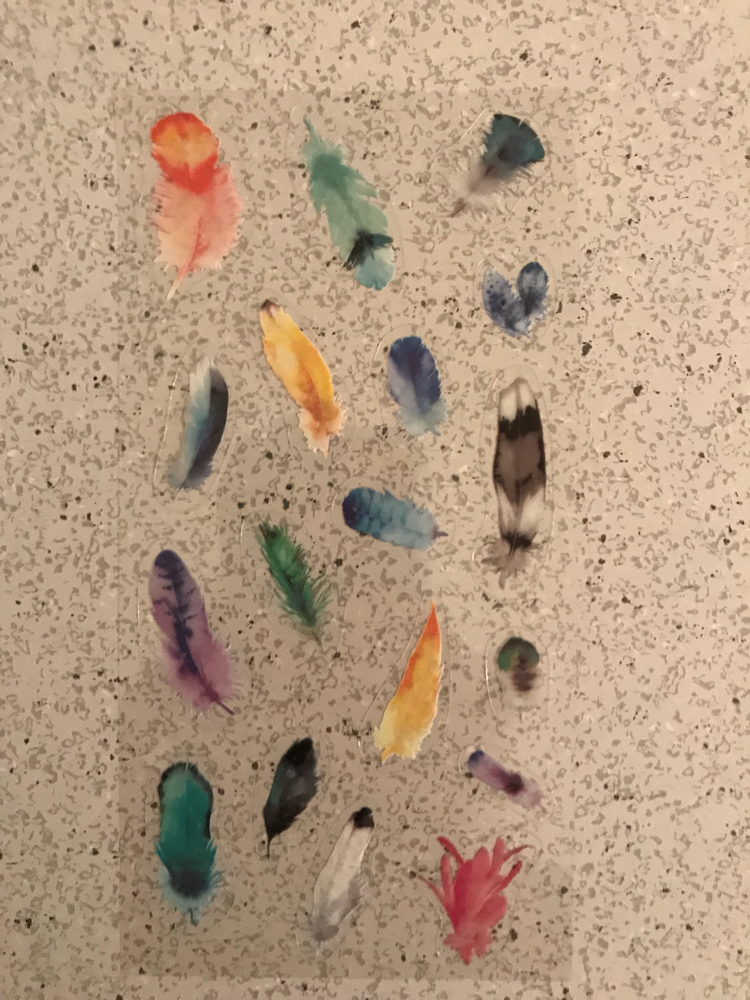 The way that these feathers are shaded make them look very realistic. I think that these are really cool looking. I'm not a scapbooker, but I can see these being used in one.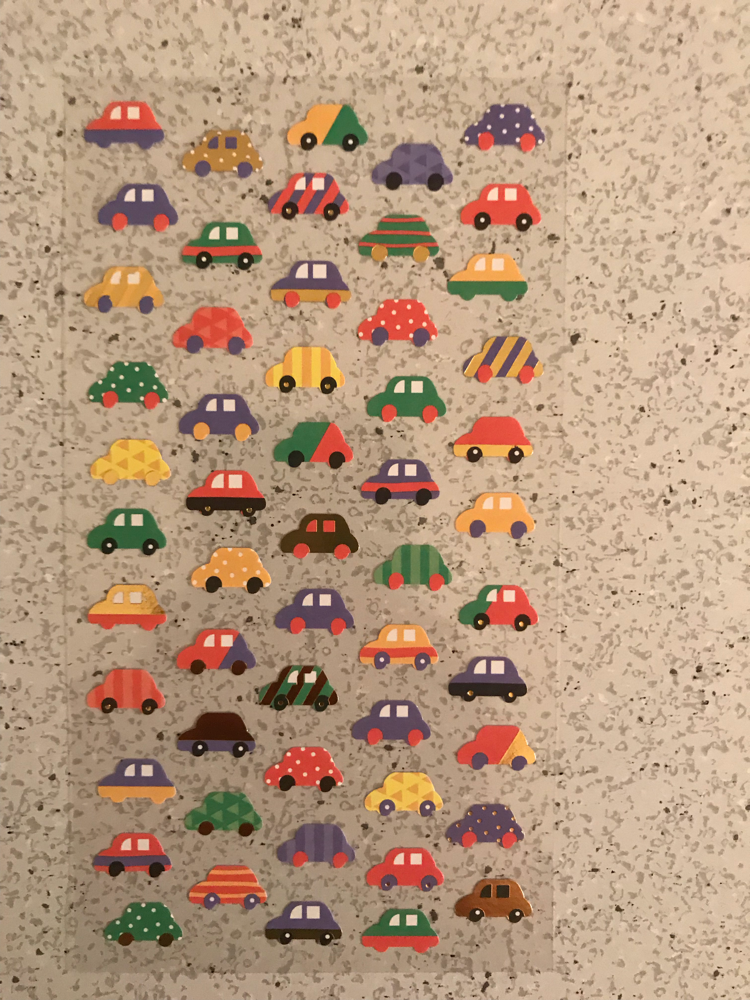 These cars are so cute. These too I can see using in a scrapbook that you're making for a child.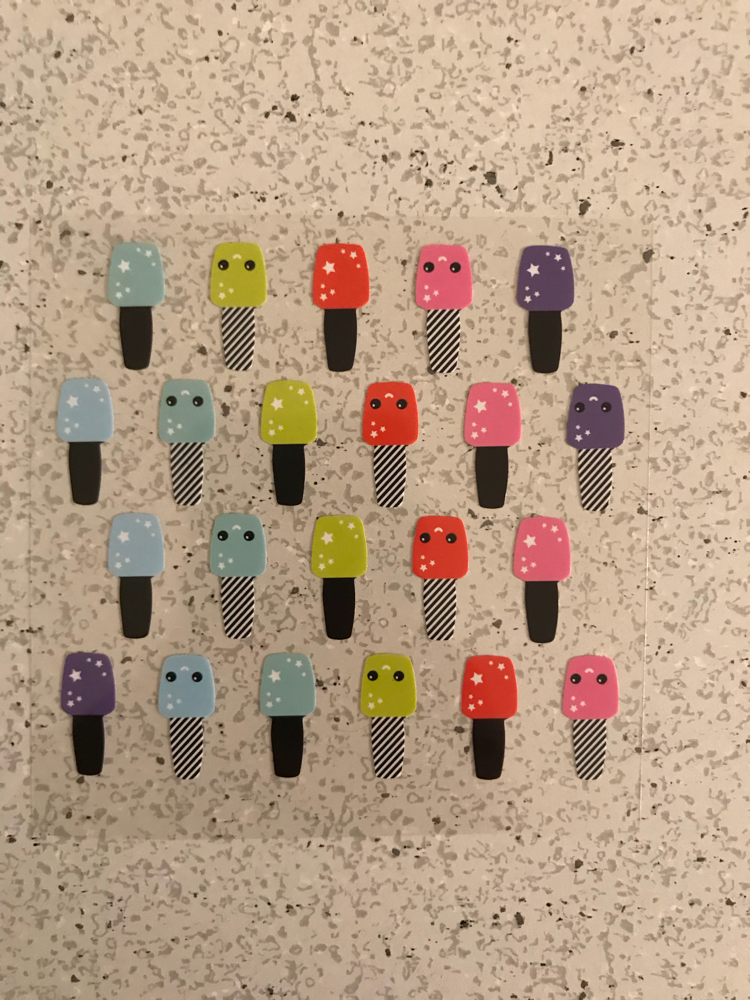 I absolutely adore these popsicle stickers. I pen pal with someone and I plan to use these in the summer for decorating her letters.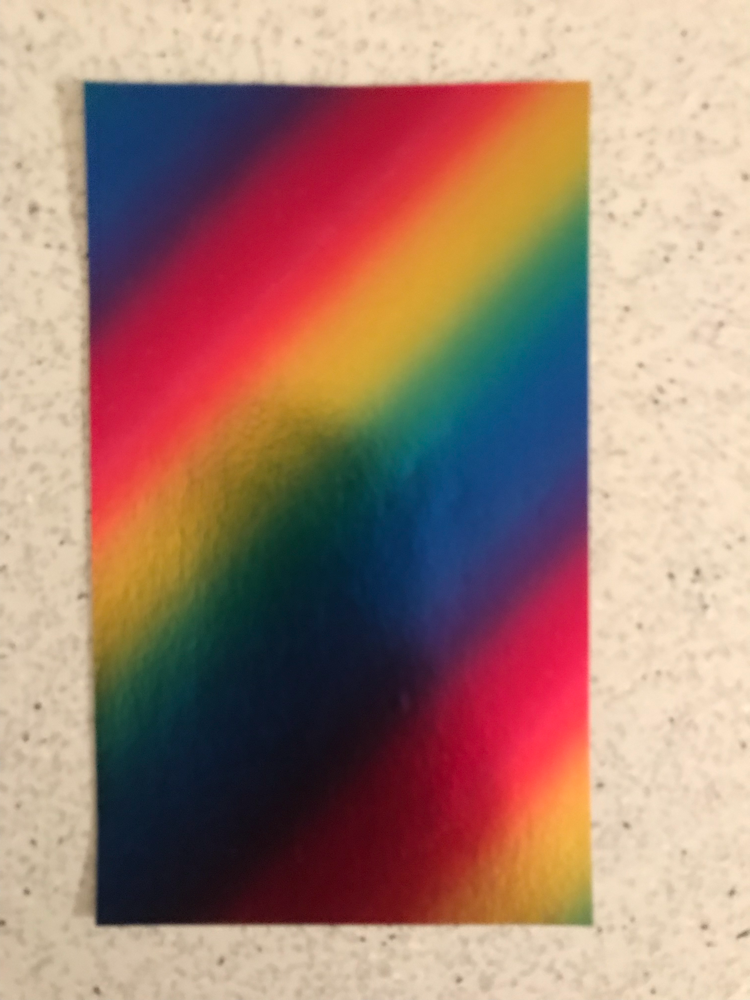 This is one full sticker. Which you can cut into smaller pieces, cut a design out of it, or use on a large space. For some reason this reminds me of when I was younger. I can't pinpoint why though.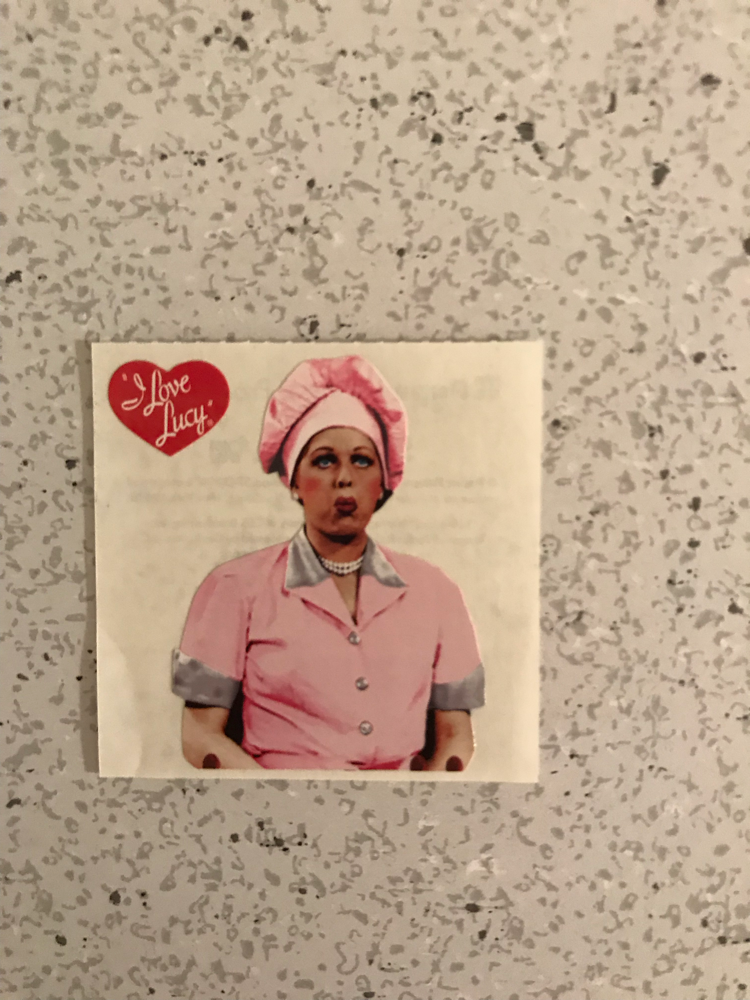 This is an excellent sticker from I Love Lucy. I put stickers that I want to look at every day in a book that I use and this is definitely going in there.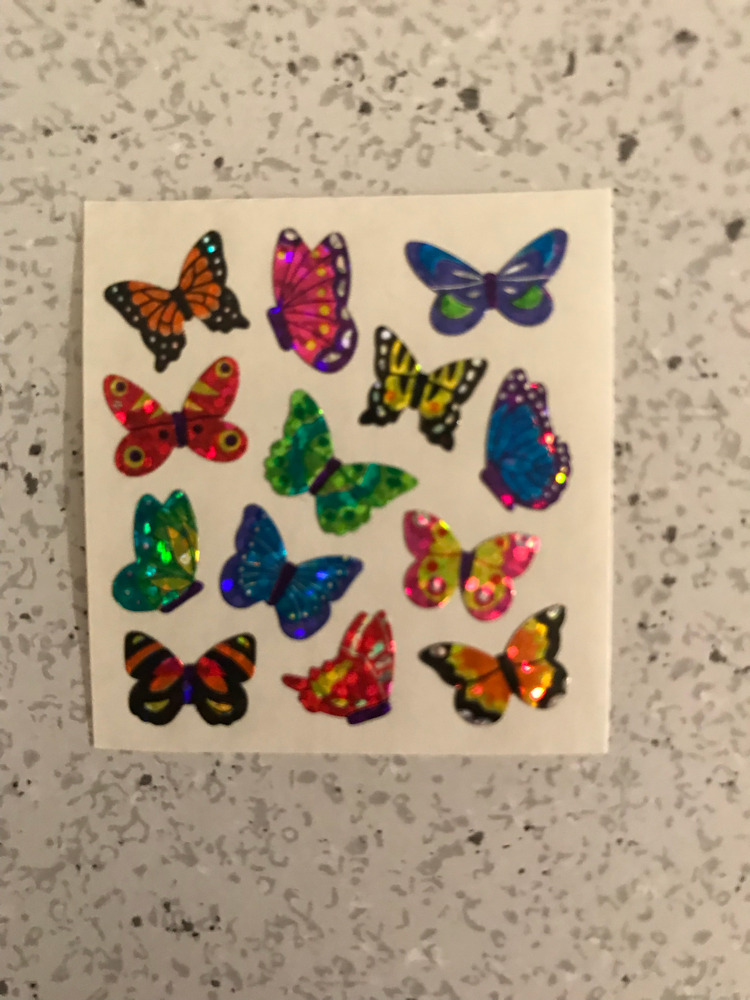 This makes me wish summer was here. I love looking for butterflies in the summer. I also think that butterflies can symbolize so many things. They mean a lot to me.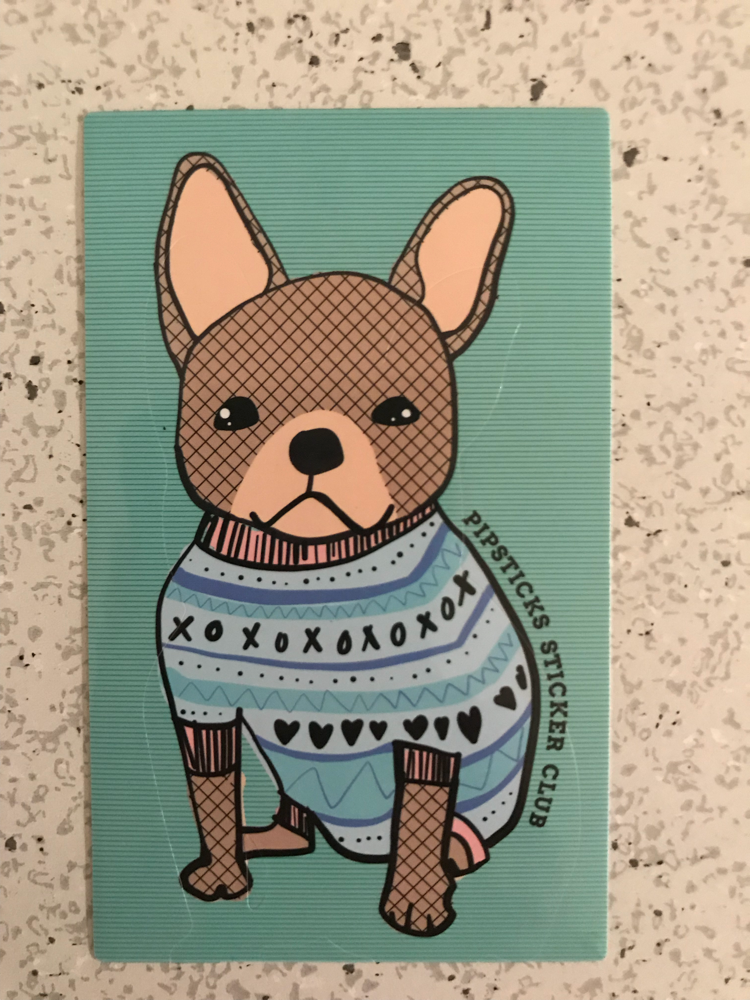 This dog is so adorable. It reminds me of a dog that could be in a movie. I really love the sweater it has on.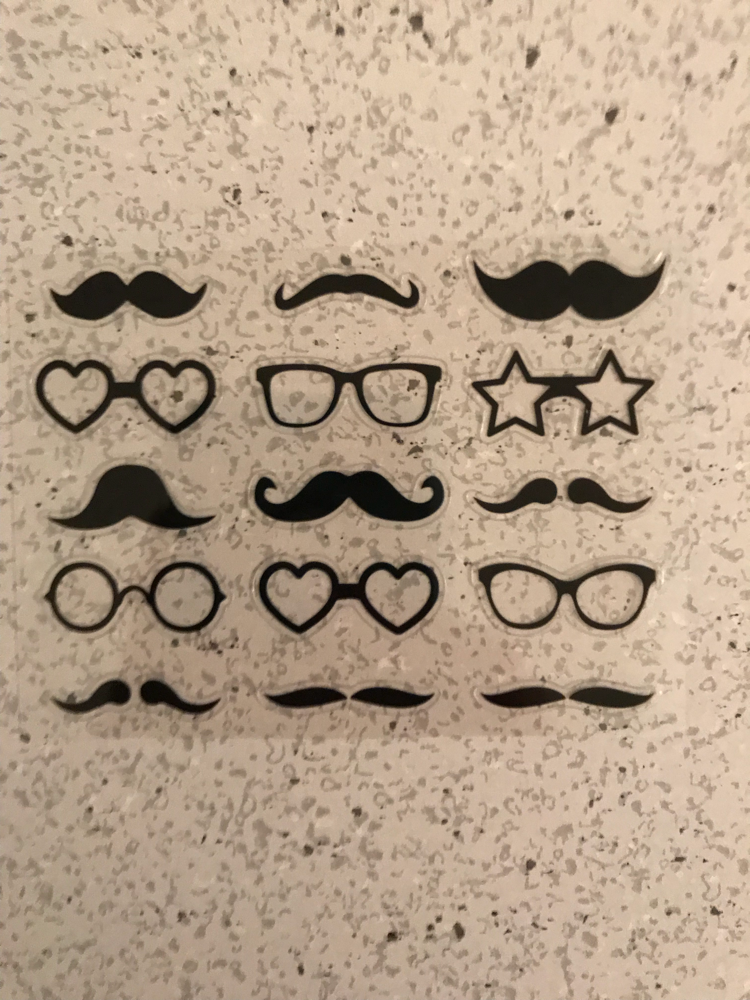 These I could see using on pictures to make them look funny and make you laugh. I love everything about them.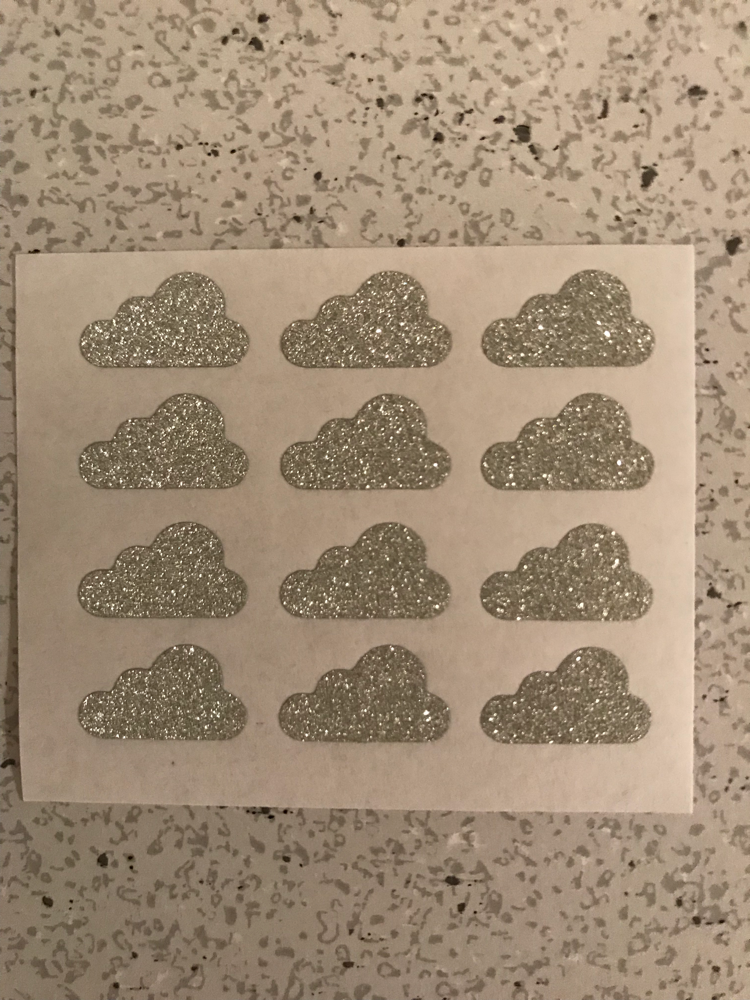 These are very sparkly, however they do not come off all over the place which is nice. These are one of my favorites.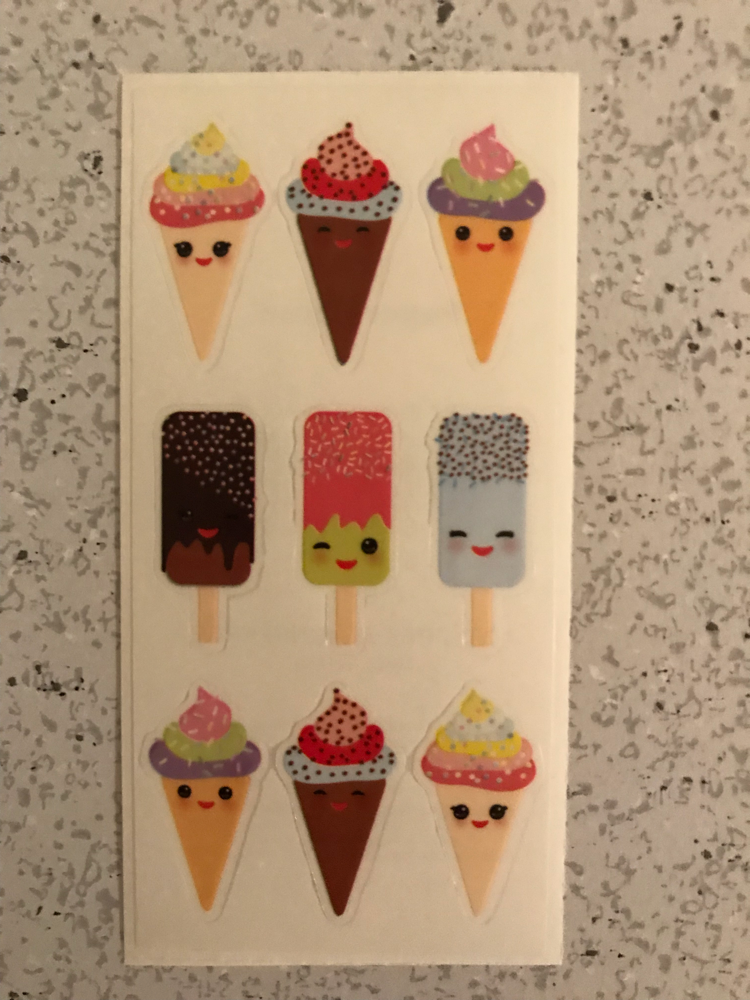 Another sheet that makes me think of summer. Ok sprinkles or jimmies? I say jimmies, but that's how I grew up. What do you say?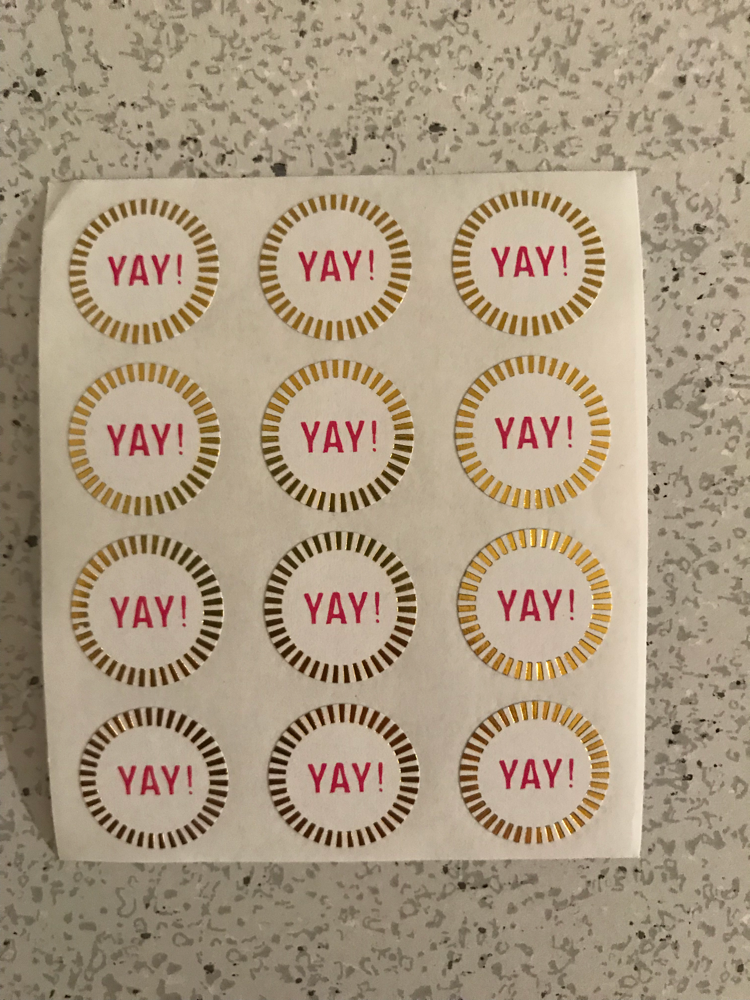 I think these are great to use in a planner. Whether you're congratulating yourself for doing something major, like graduating, or even if it's just getting organized. You can always be proud of yourself for accomplishing something.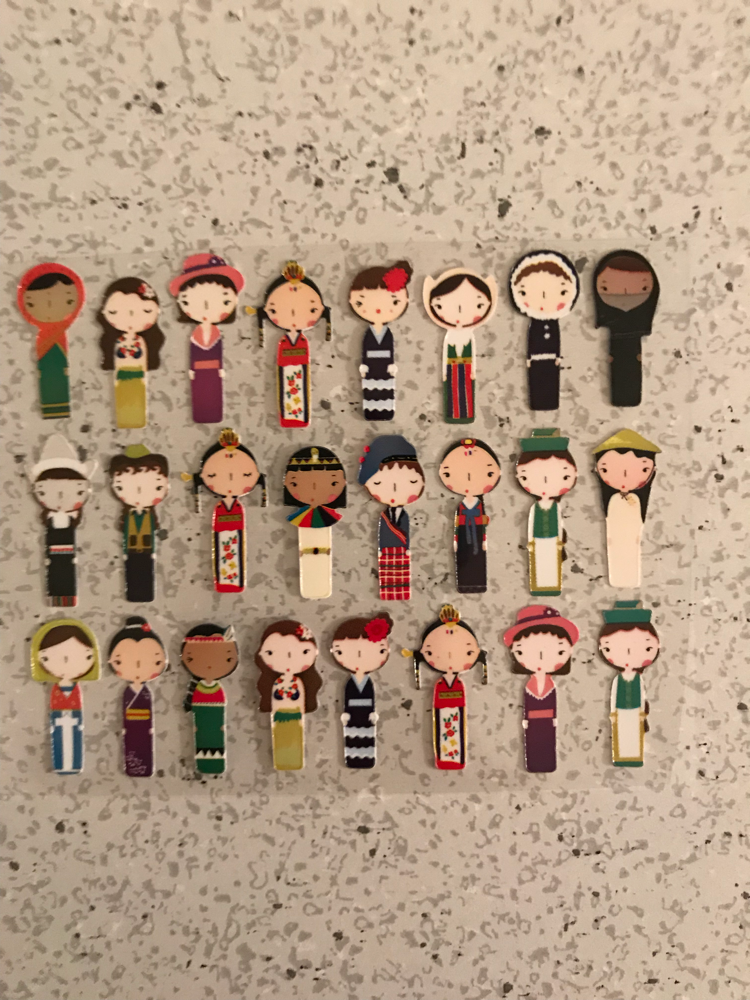 I love the different cultures that are represented and love that they're women. Especially since it was International Women's month last month. They were perfect.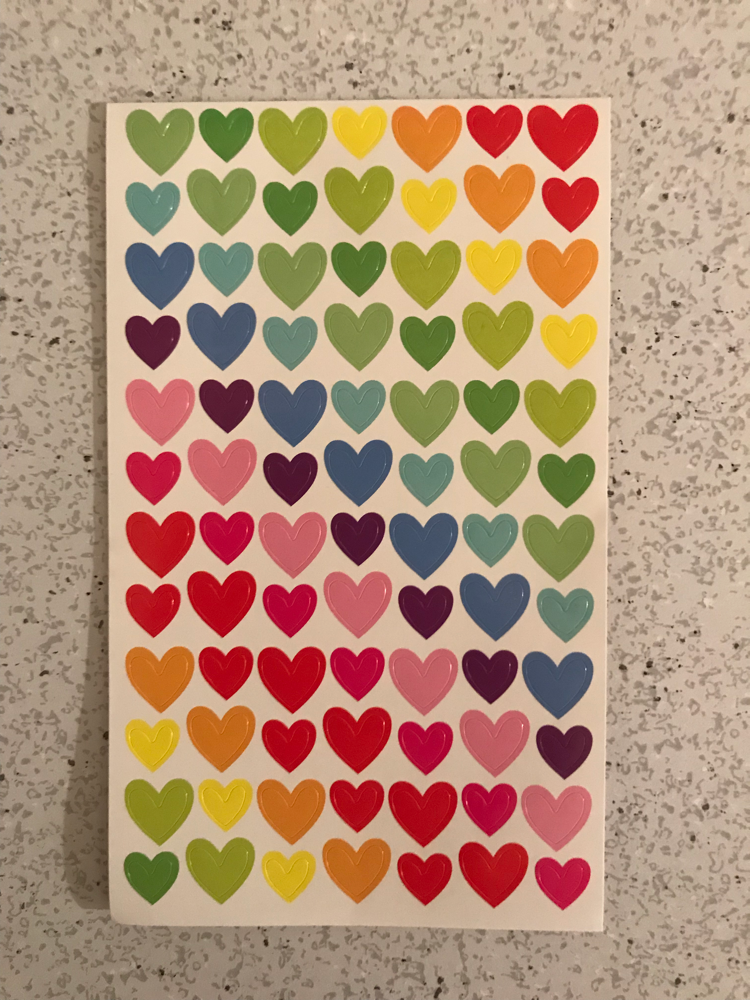 These heartbstickers I'm using to seal envelopes. I don't like licking the glue, so I use stickers to seal my envelopes and a few of these are perfect for that.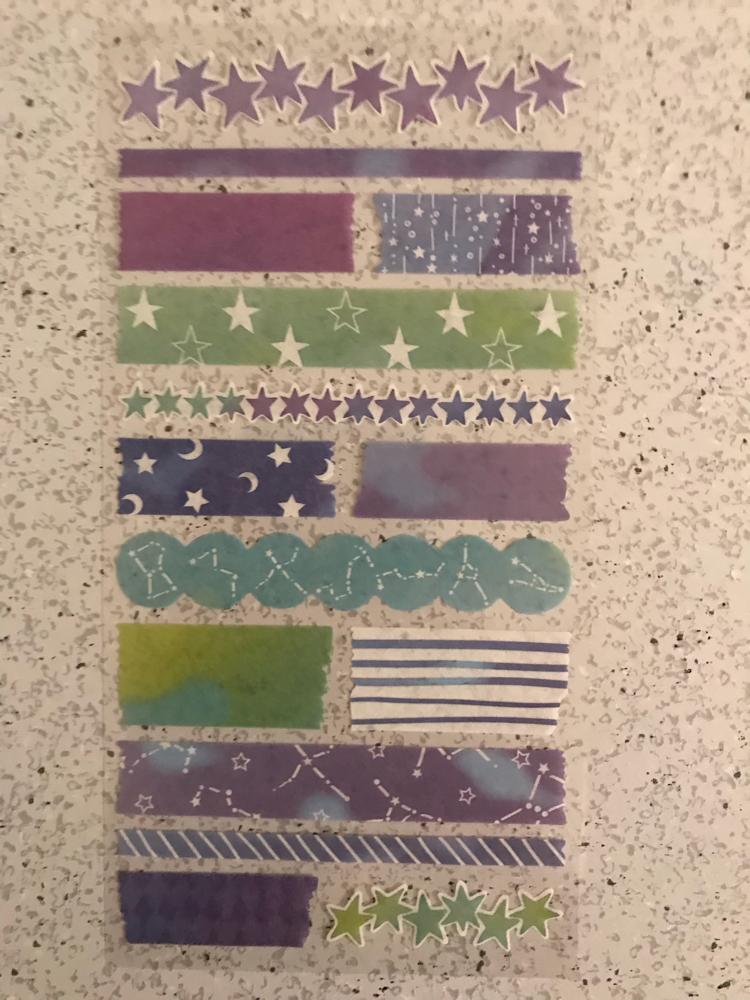 I think that these will Be perfect to use in a planner for blocking off times, or as a boarder in  a scrapbook.
Conclusion: Receiving 15 sheets of stickers is amazing. The quality of all of the stickers  is excellent. I think anyone who uses stickers for any purpose would really like this subscription. They even offer subscriptions for kids. You're never too old for stickers. I really like this pack and you're getting a great value.
Which sticker(s) are your favorite? 
Comment below.
This post may contain referral/affiliate links.