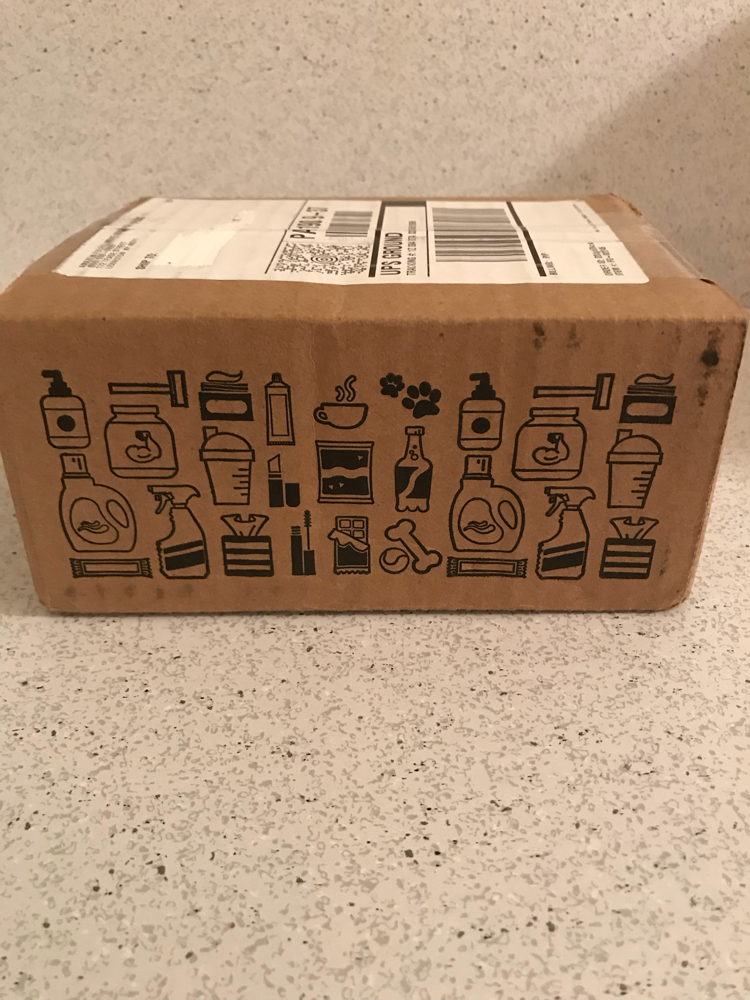 Amazon offers sample boxes free with credit. The way it works is, you pay for the box upfront and then you get the credit(of the same amount), towards a purchase of a product that is in the box, or sometimes something that is of the same brand. Amazon gives you the link in the email they send.
Amazon Prime Gatorade Sample Box cost is $6.99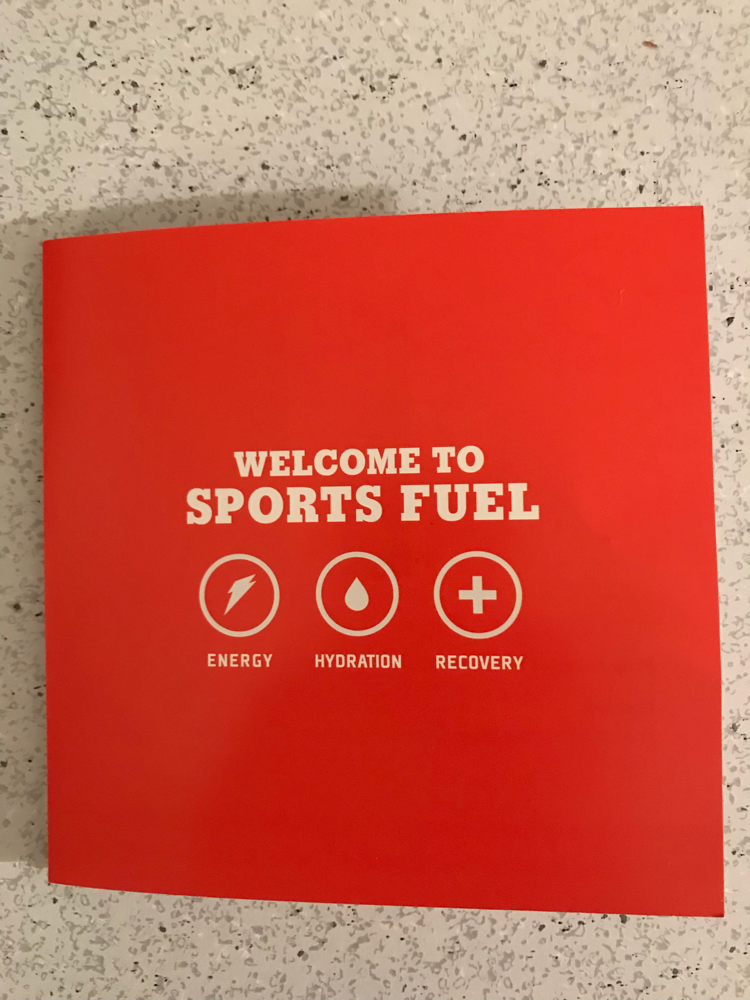 Enclosed was this Gatorade leaflet.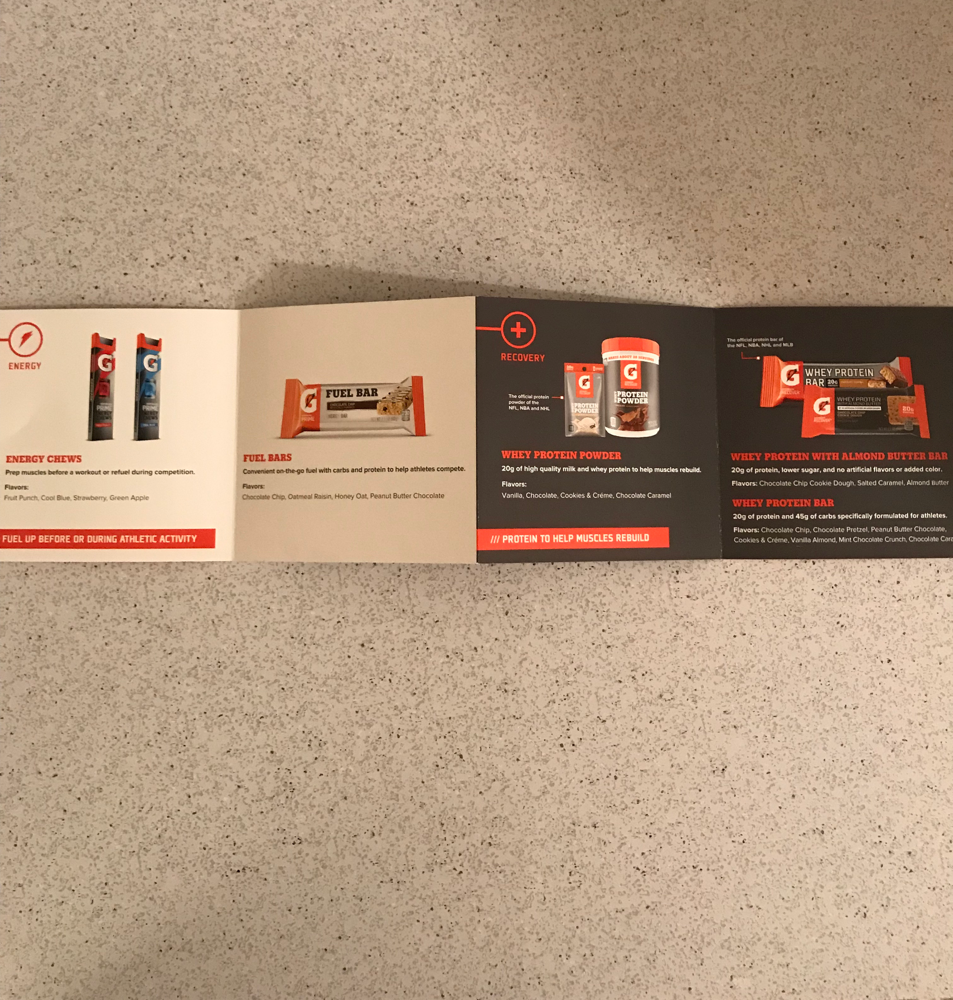 It gives information about the products that were in the box.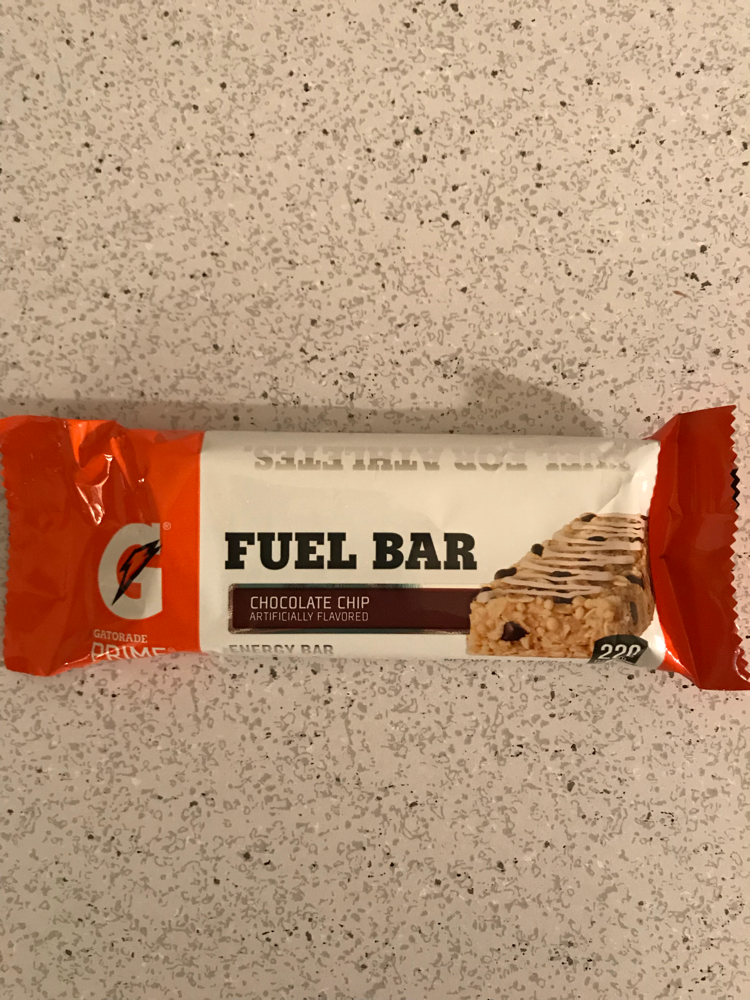 Gatorade Prime Fuel Bar in Chocolate Chip. 1 Bar- Retail Value $1.19. Full-Size is $14.28 for a 12 ct.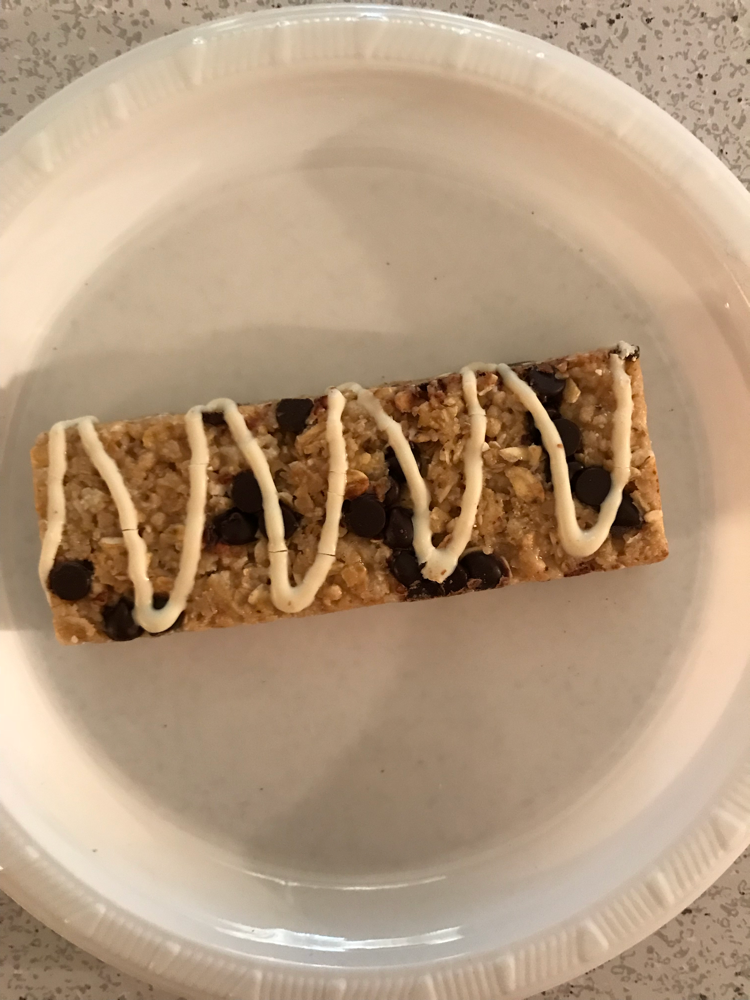 I had already worked out after I tried this, so I used it as a meal replacement. I liked that this is packed with protein, but it is also packed with Carbohydrates as well, so it's best to use as a pre-workout.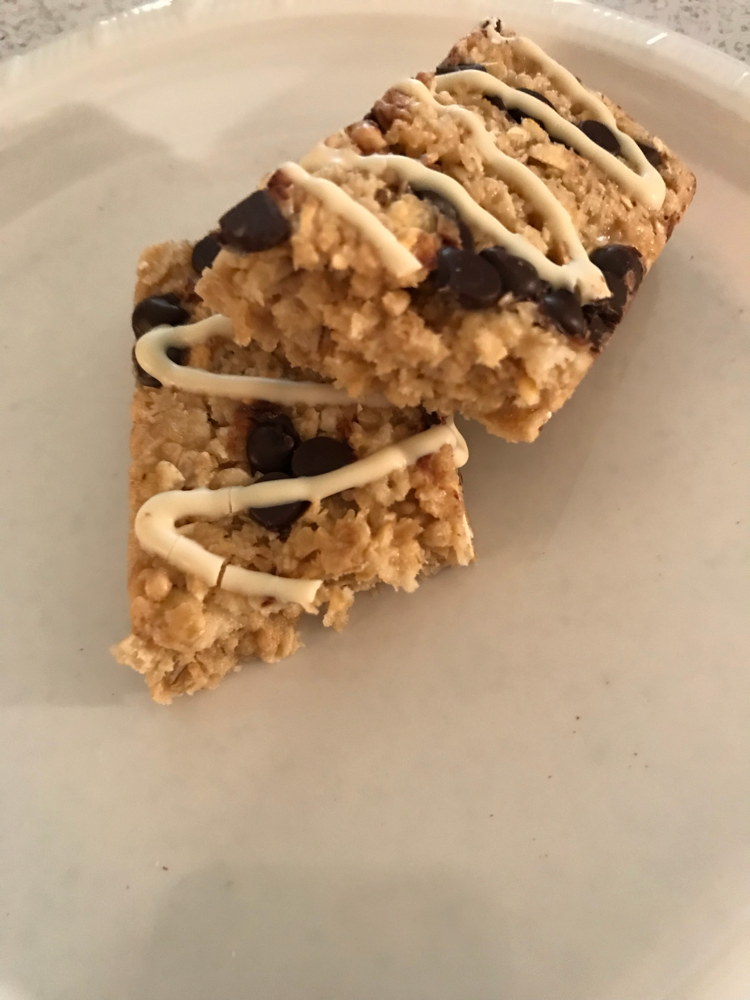 It reminded me a more firmer granola bar. This though, had really noticeable oats. It also had a nice sweetness, but not overly sweet. With not only the oats, but all the ingredients you could see, which I love about this.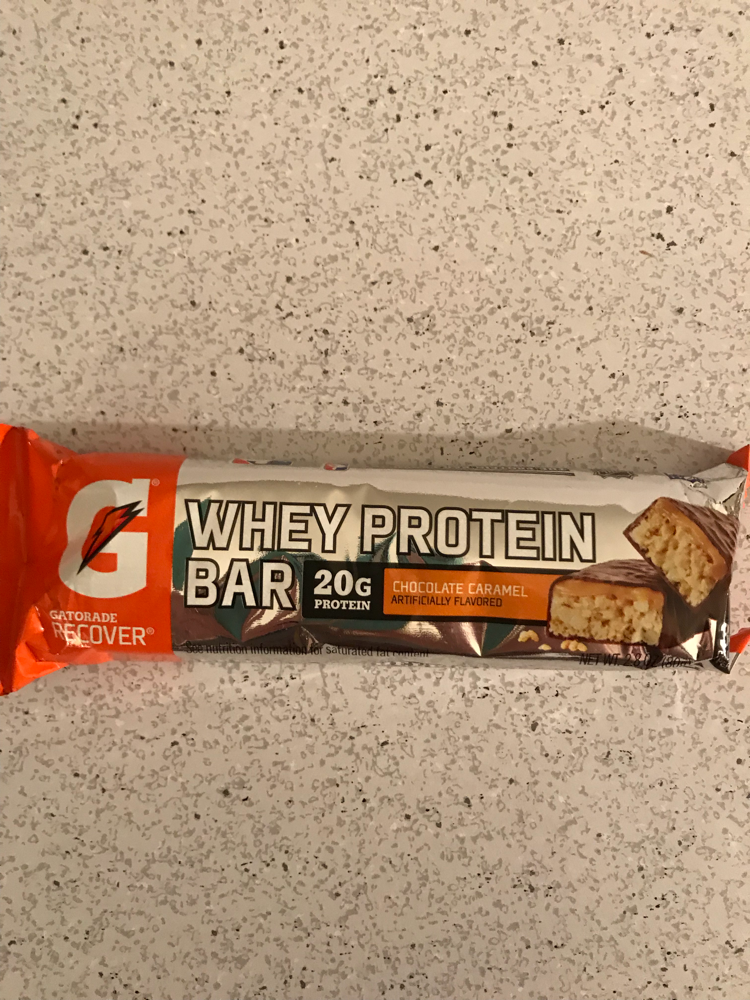 Gatorade Recover Whey Protein Bar Chocolate Caramel Bar Retail Value $1.49. Full-Size $17.99 for a 12 ct.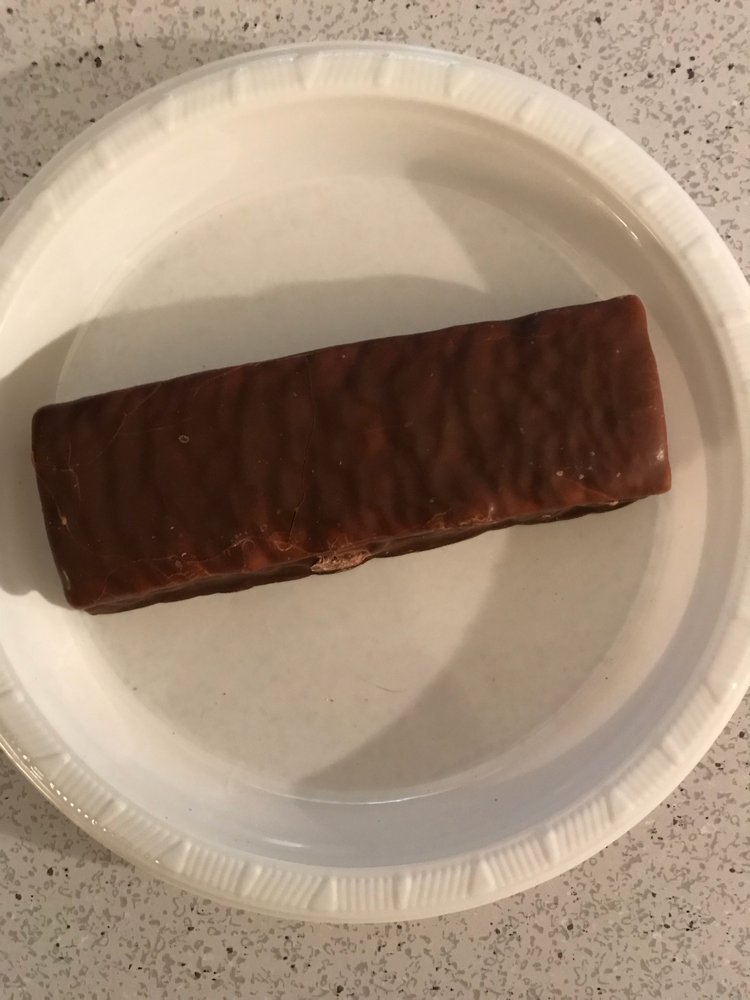 I really love and prefer the whey protein. This bar has 20 grams of whey and milk protein. This helps to rebuild your muscles after a workout. It also has 42 grams of carbohydrates.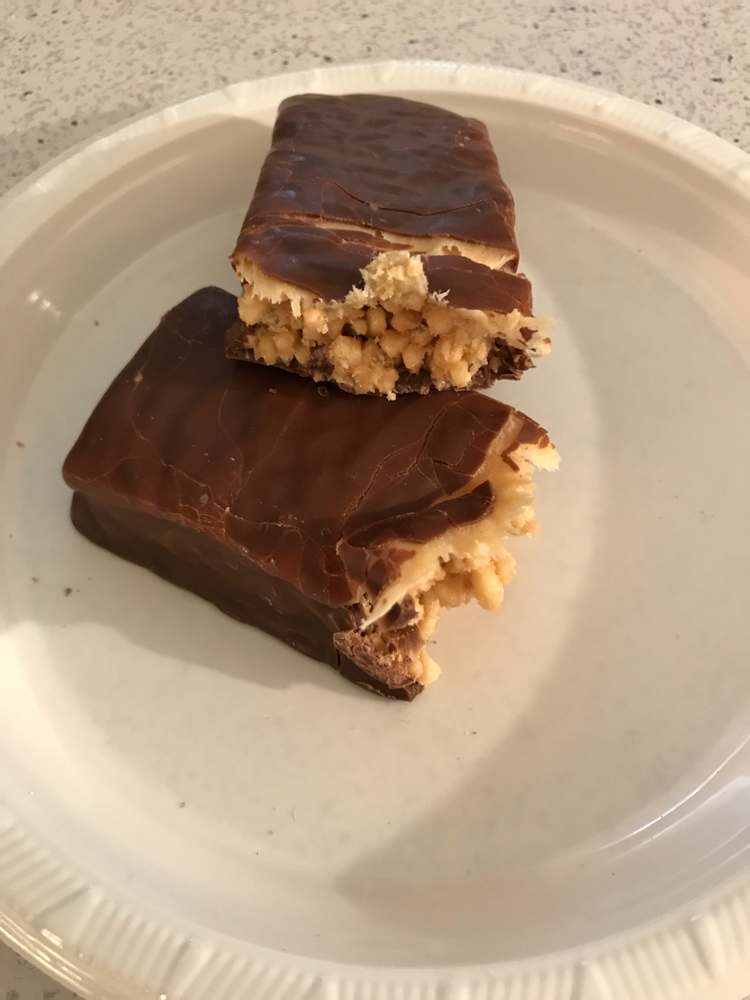 This was my favorite bar out of the box. It had caramel as you can see, and I don't like caramel, however this tasted more like a vanilla. This was very soft and chewy. I used this as a meal replacement after a workout.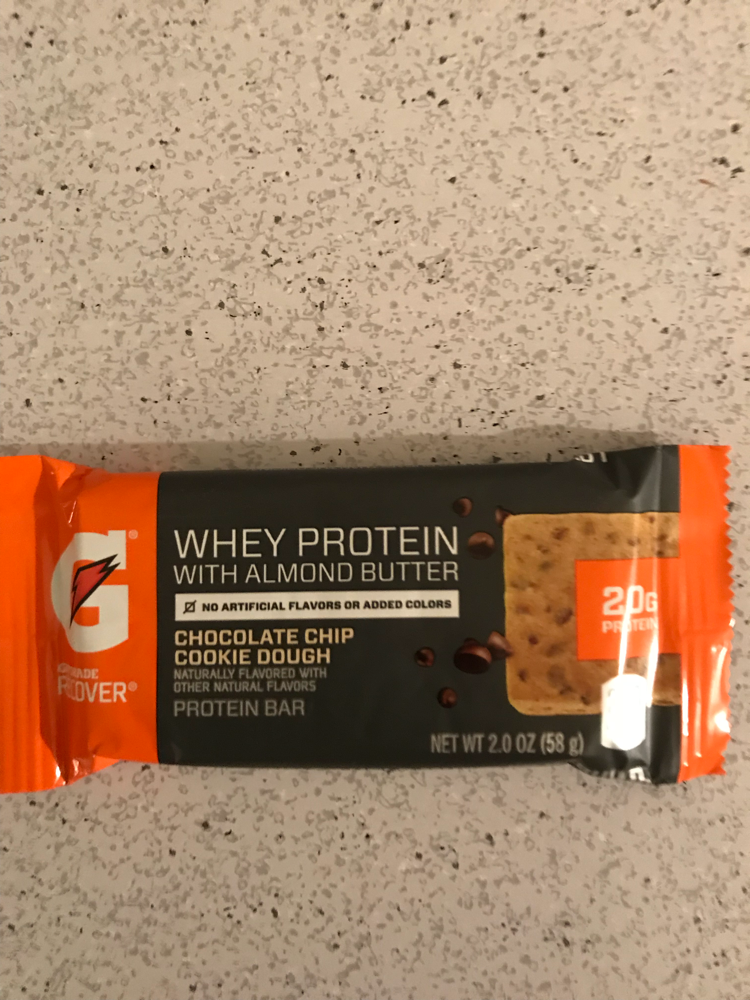 Gatorade Recover Whey Protein With Almond Butter Chocolate Chip Cookie Dough. 1 Bar- Retail Value $1.50. Full-Size is $18.00 for 12 ct.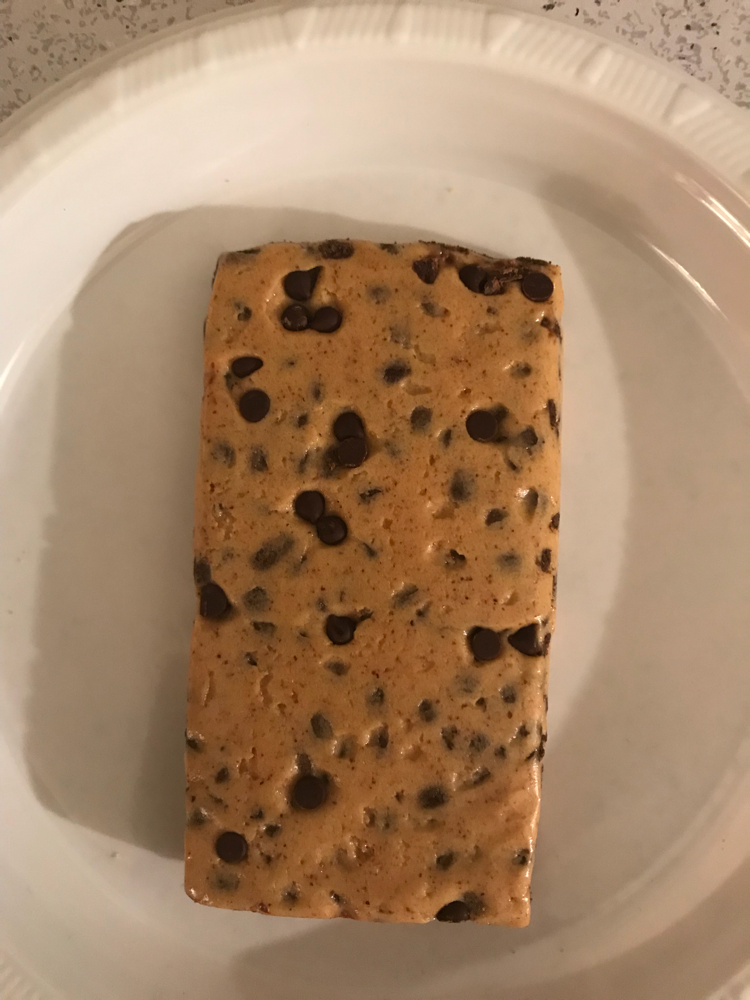 As you can see this has quite a bit of chocolate chips in it, as well as almonds. This also is a good source of protein, coming from whey and milk. This is to be eaten post-workout.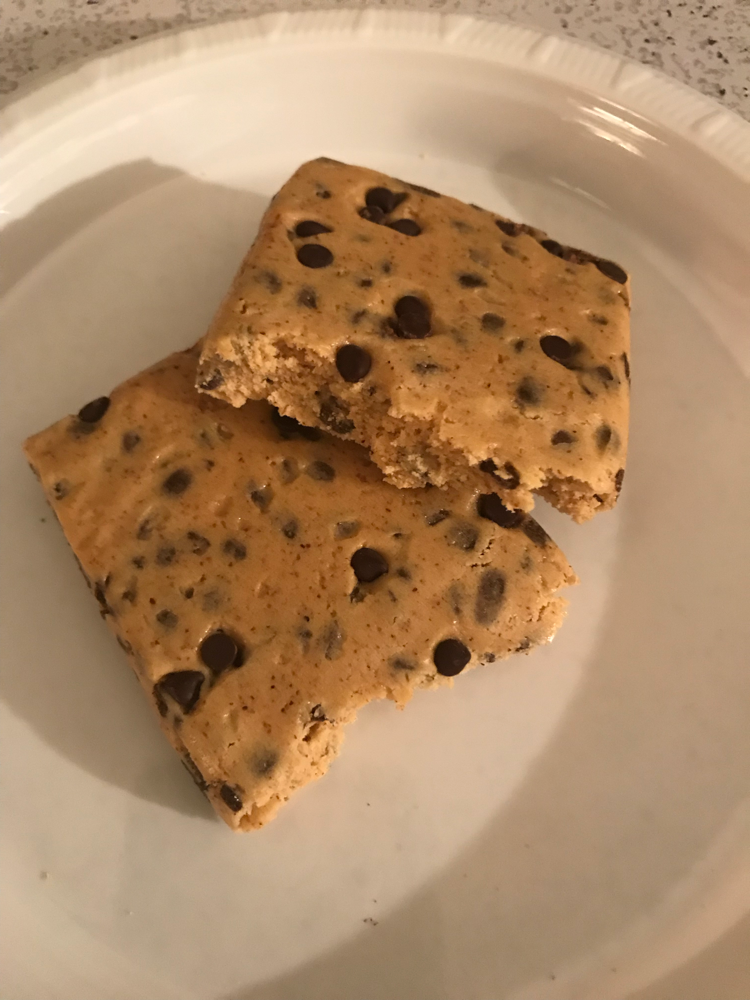 This was really chewy which I liked, I'm just not big on cookie dough, but it was still good. I liked that it had almond butter too, which I love.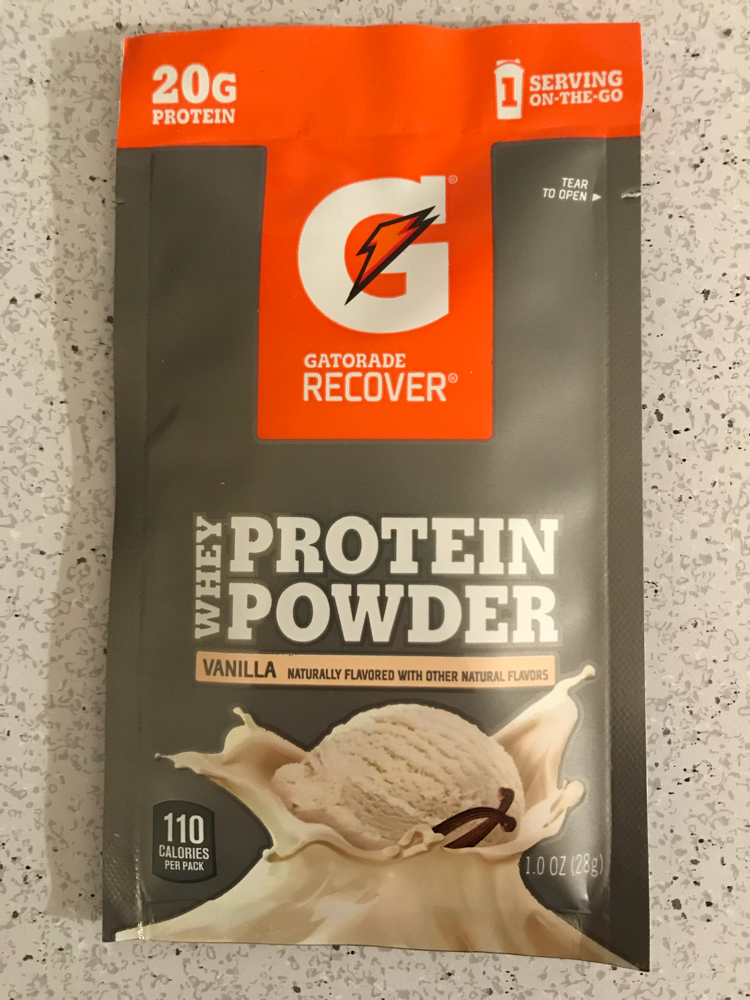 Gatorade Recover Whey Protein Powder Vanilla. 1 pack Retail Value $5.00 Full-size is $30.03 for 6 packs.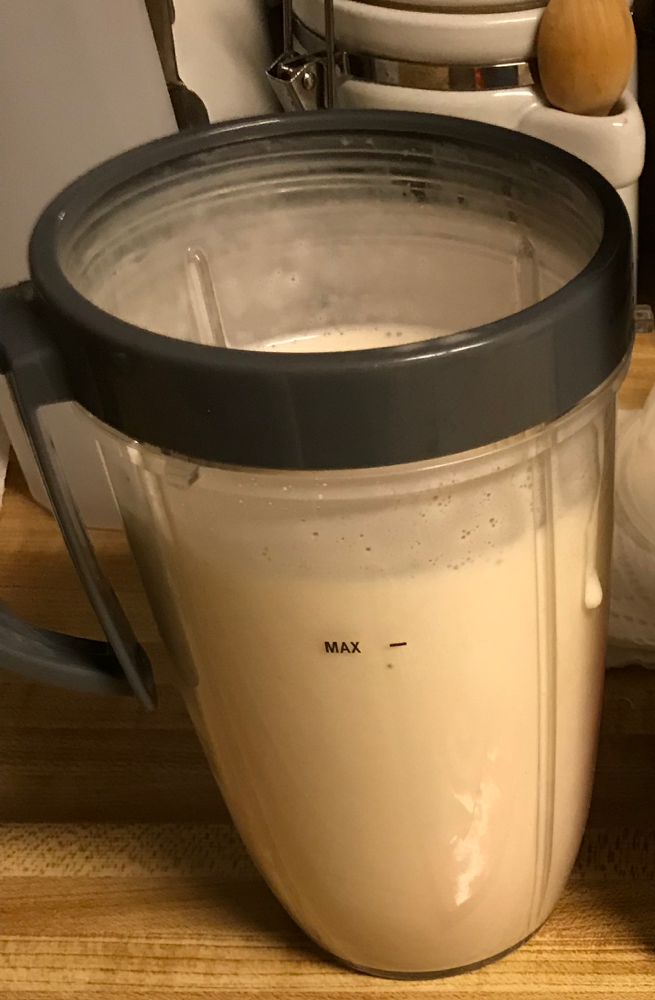 This alone practically pays for the box, it was absolutely delicious. They say to make it with water, but I made mine with Unsweetened Vanilla Almond Milk, which just enhanced the vanilla flavor. Oh my goodness, it was like drinking amilkshake. It is hands down my favorite whey protein powder that I've tried thus far. It too is a great source of protein, but it also has casein, which is to give your body the essential amino acidsthat it can't make on its own. This stuff is great!!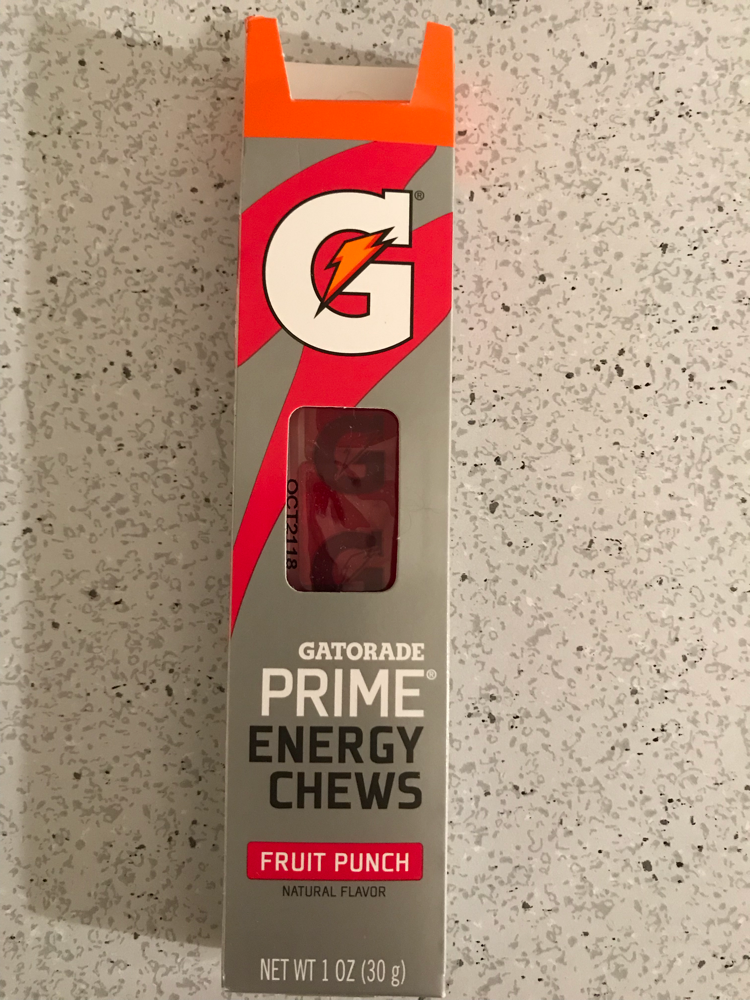 Gatorade Prime Energy Chews.  1 pack of 6 ct Retail Value $1.24. Full-size is $19.99 for 16 packs.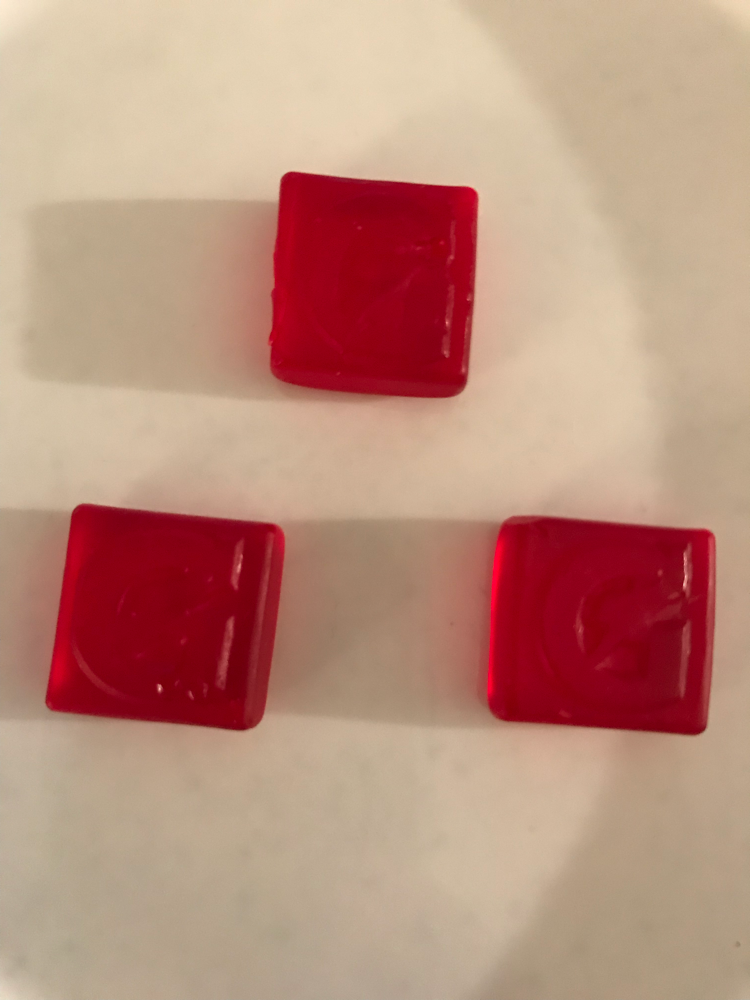 These are fruit punch flavored. They come in an additional 4 flavors. You're to use them pre-workout to give you Fuel, however I didn't really notice a difference in my energy level or performance during my workout. They taste really good though and they might work, but for me unfortunately they didn't. Every body is different though and will respond differently. 
Overall Opinion: This box comes out to a Retail Value of $10.42, so say you for some reason don't like anything, you're still getting a value greater than what you paid for, plus you'll have the credit to use. Which as I said most of the time you're able to use it on other products of the same brand of what's in the box. I think that this is a great workout box to try. I love these sample boxes that Amazon has. It's a great, cheap way to try new products.
Will you be getting this box?
Comment below.
This post may contain referral/affiliate links.