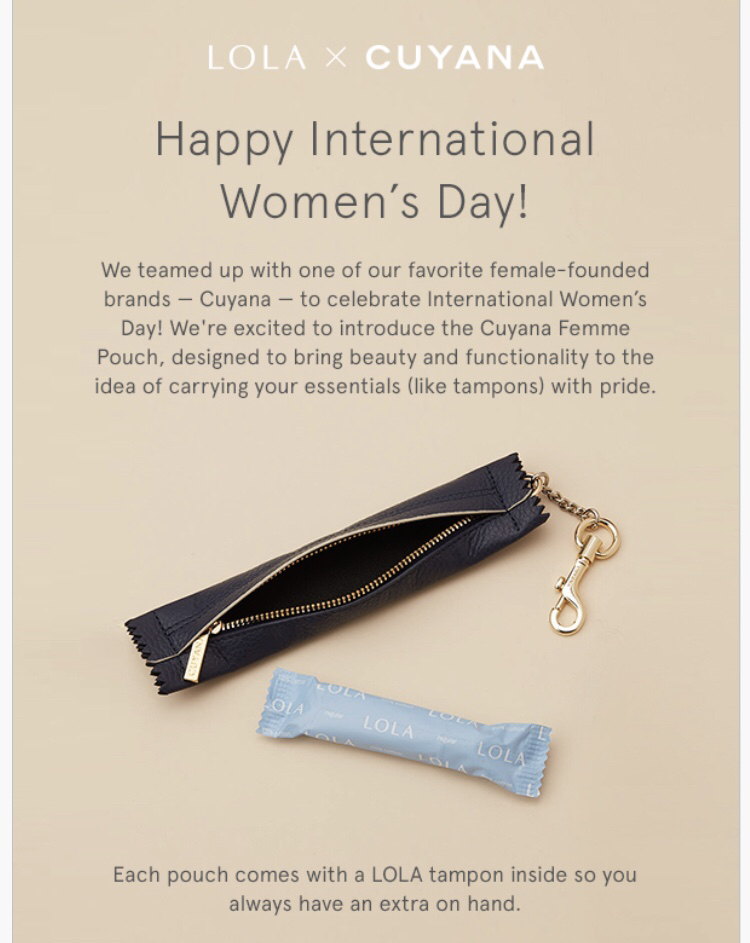 They also have this blush color available:
These pouches are $60.00 and hold up to two tampons. You'll receive a LOLA Tampin with your order.
This also clips onto anything that you may need to carry the pouch on. 
What do you think of these?
I really like the blush colored one, and I love how they clip onto anything.
Comment below.
Happy International Women's Day to all my beautiful ladies that come to this site!!
This post may contain referral/affiliate links.