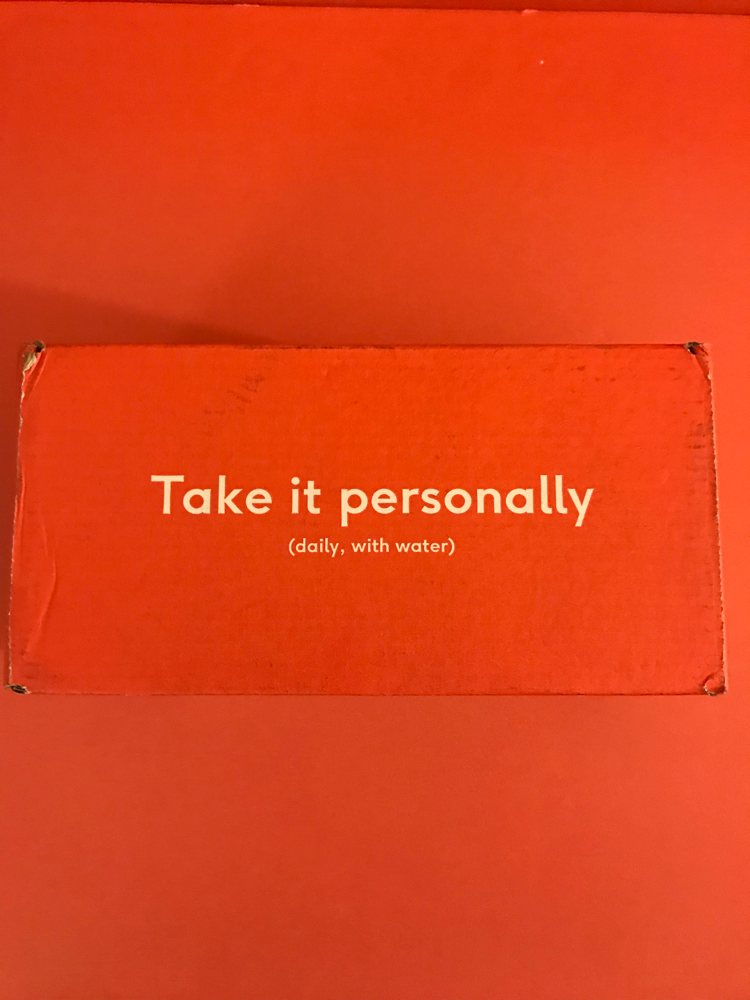 Care/Of is a Vitamin Subscription Box. Each month you'll receive vitamins made from the best ingredients.
You'll start out by taking a quiz, and the recommend what you should be taking. You can remove or add whatever you like. They have a lot to select from.
Cost varies.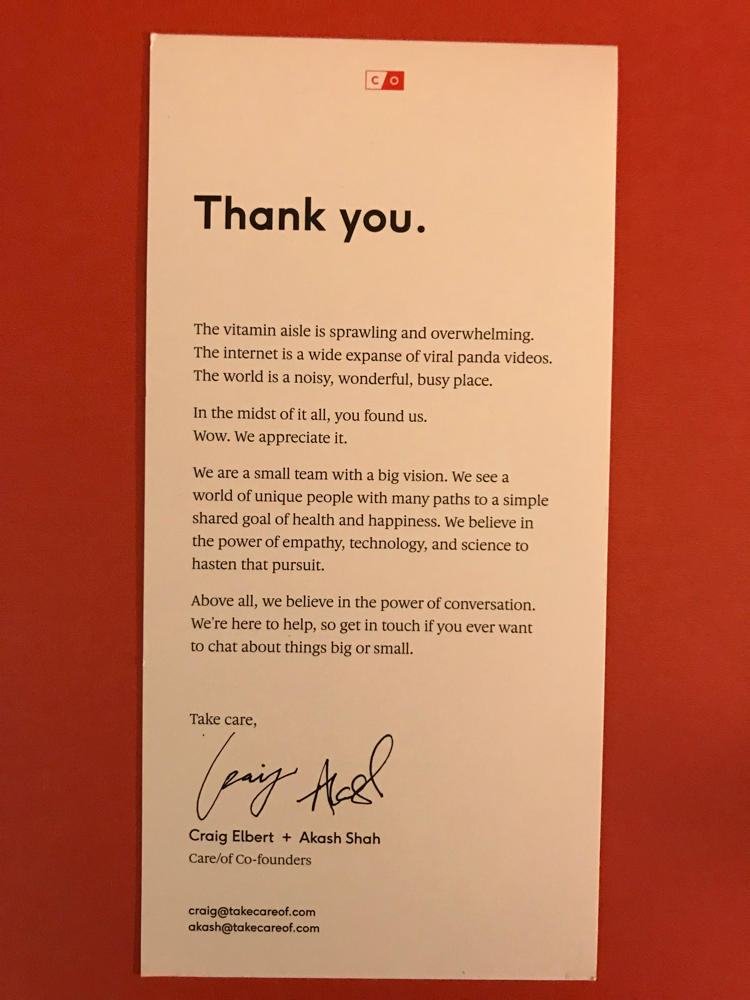 They send a nice Thank you Note, which is always nice to see companies do.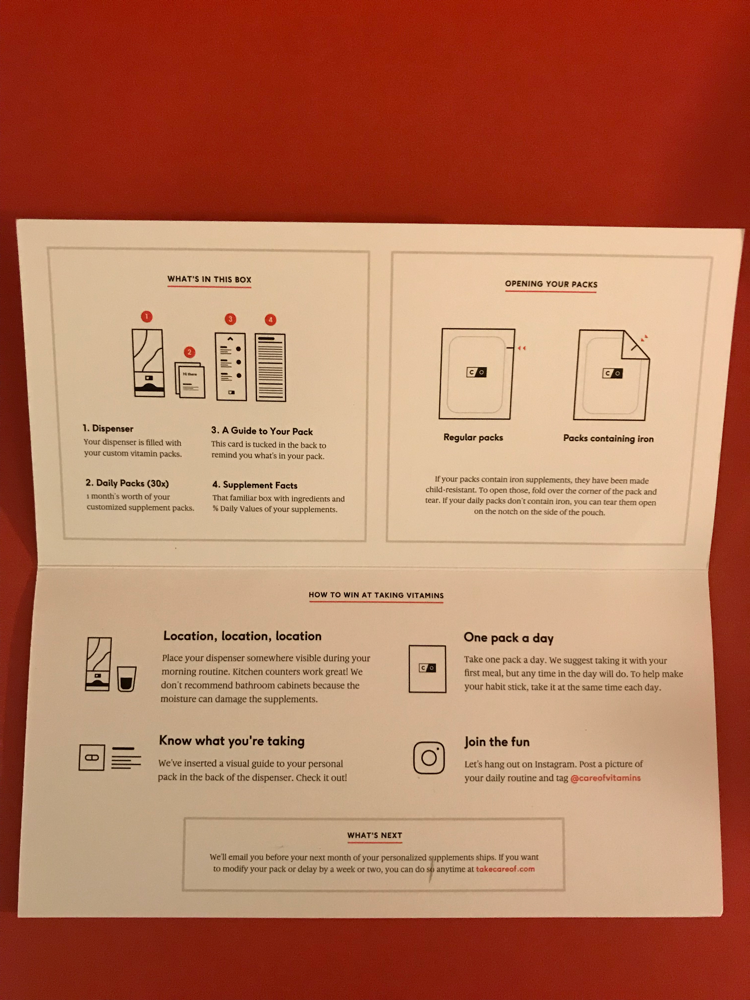 They send instructions on storage, what kind of packaging you should have, about the dispenser, and more.
This is the dispenser that your Vitamin packs are located in.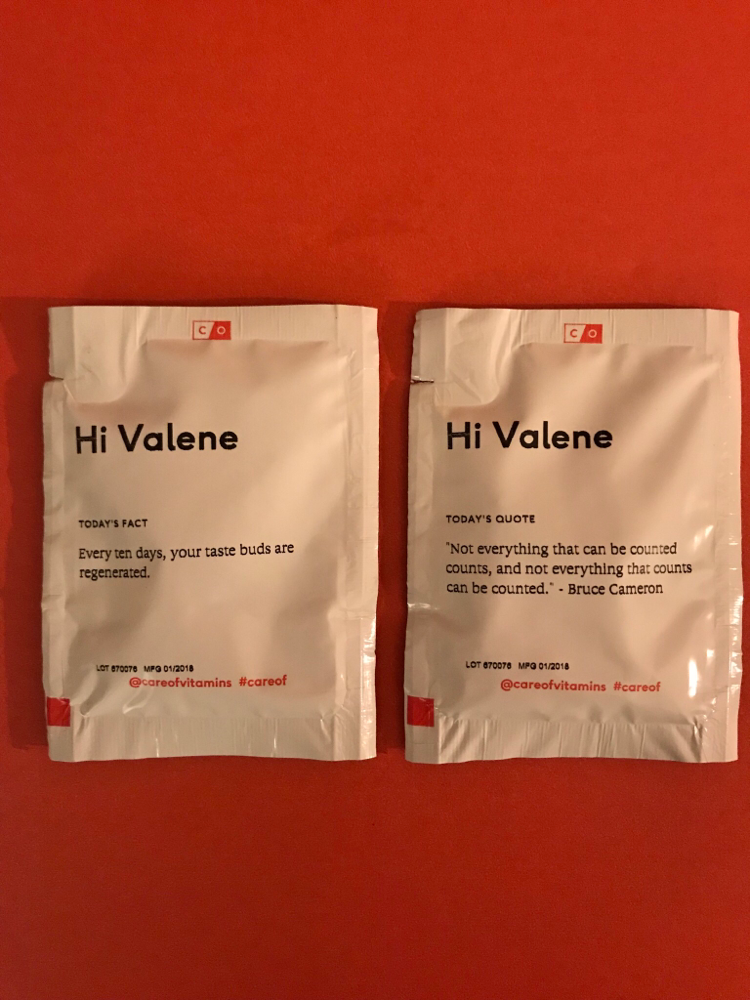 These are the packets containing the vitamins. They all have a quote or fact, or fun saying on them.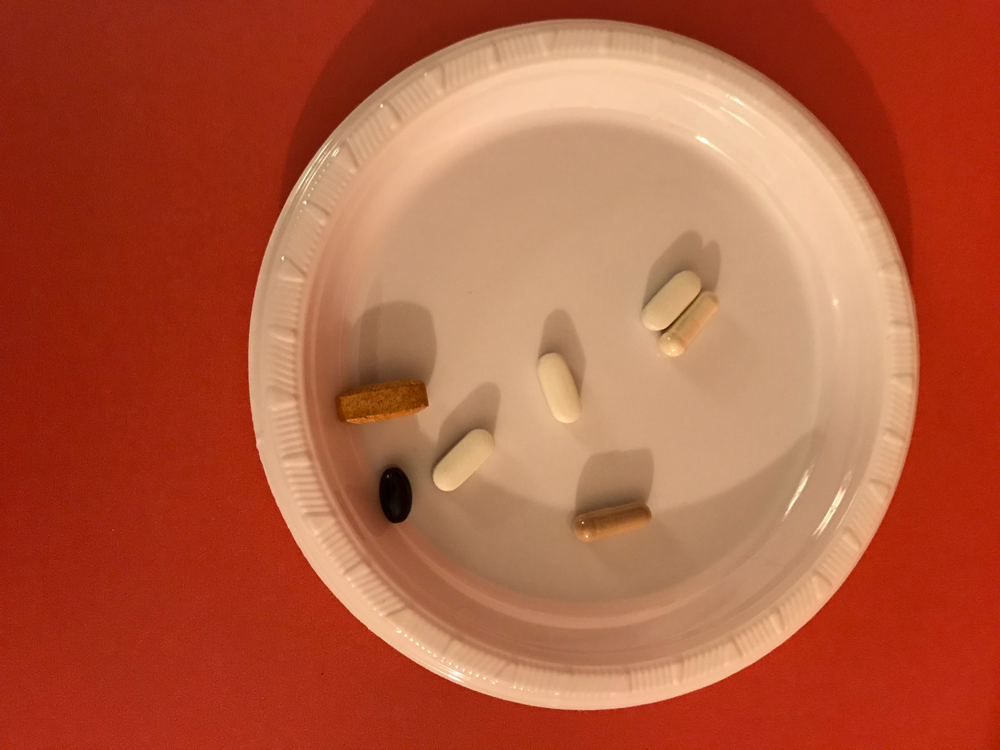 Here are my vitamins, what I received and how much I paid.
Calcium Plus- 3 Tablets daily $12 a month
Rhodiola- 1 Capsule Daily $8 a month
Astaxanthin- 1 Soft Gel $10 a month
Digestive Enzymes- 1 Capsule Daily $5 a month
Multivitamin- 1 tablet daily $15 a month 
Total cost $50
Overall Verdict: So I know that $50 seems like a lot, but can you really put a cost on your health? I honestly have never felt as good as I do right now, since I started taking these. I even take them on an empty stomach, which doesn't make me sick or give me headaches like most vitamins do. I highly recommend this company.
How do you like care/Of vitamins?
Comment below.
This post may contain referral/affiliate links.