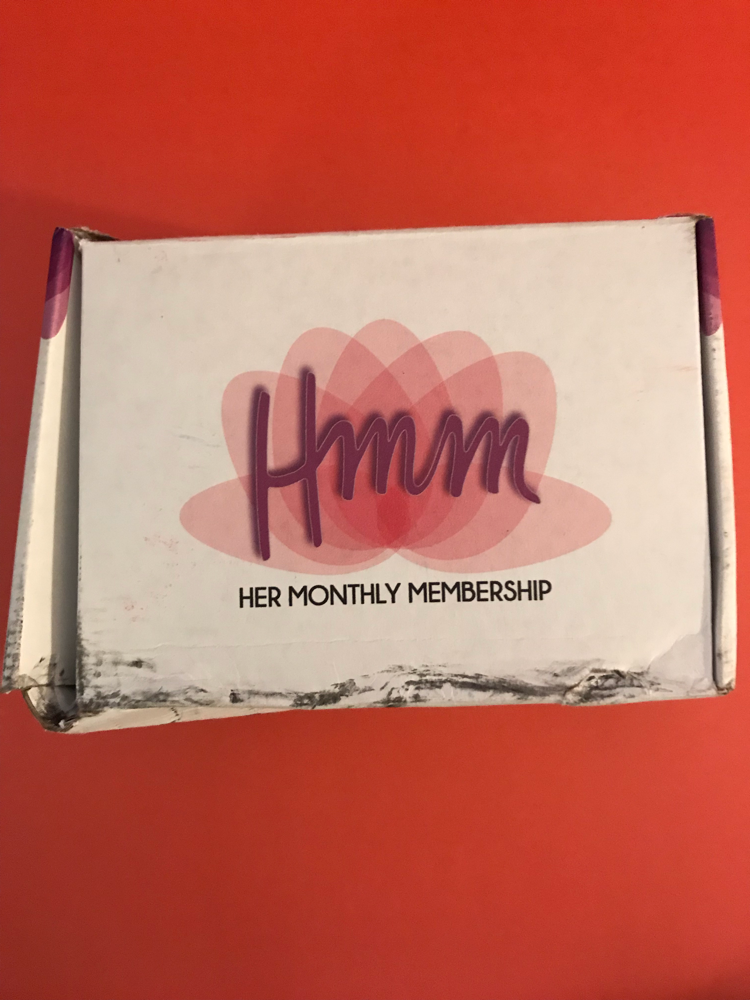 Her monthly Membership is a high-quality tampon and pad subscription box. There are many choices to make. You can get tampons, pads, or a mix of both. You then choose if you want 18 or 36 products. Within that choice you get to choose the number of light, regular, or super. You can also get 1, 2, or 3 Boxes.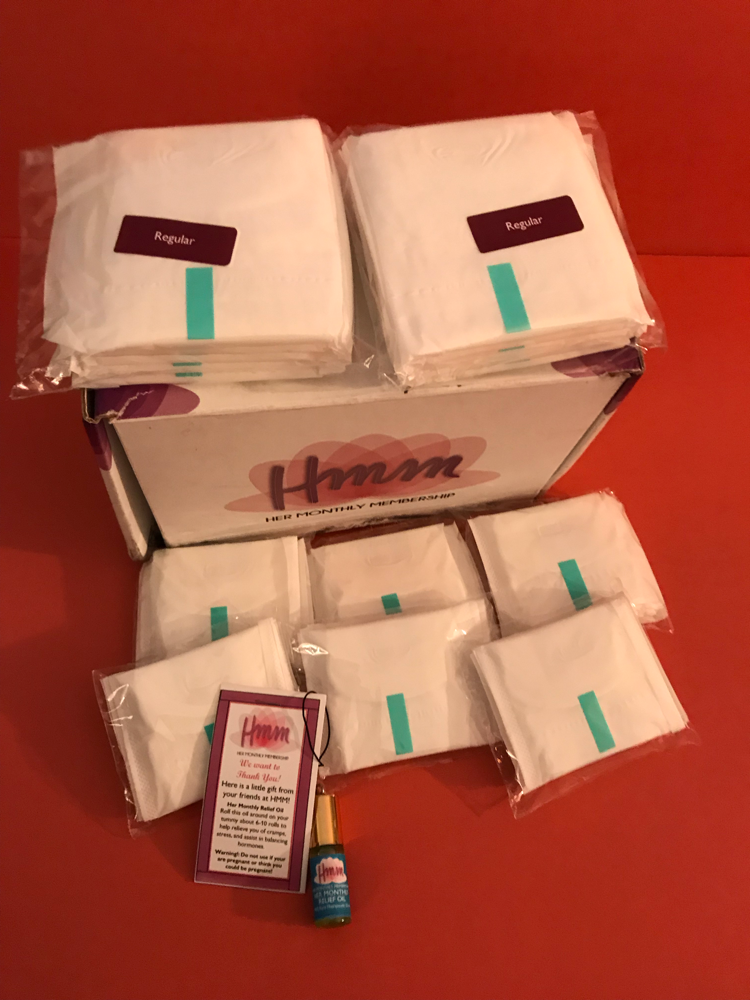 I chose the Queen's Package Of Pads. This was 36 Pads for $14.00.
The Tampons 18 count 1 box starts at $8.00.
The Pads 18 count 1 box starts at $7.00.
Shipping is free, and they currently only ship in the U.S.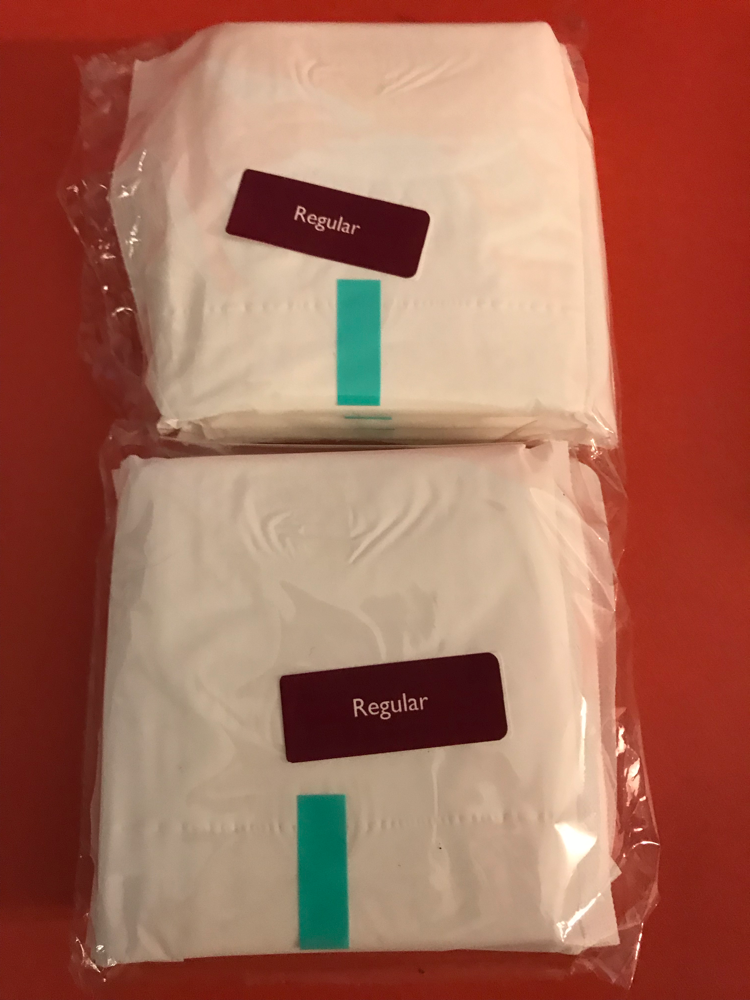 As you can see they all come individually wrapped and then sealed. These are the regular pads which I got 10 Of.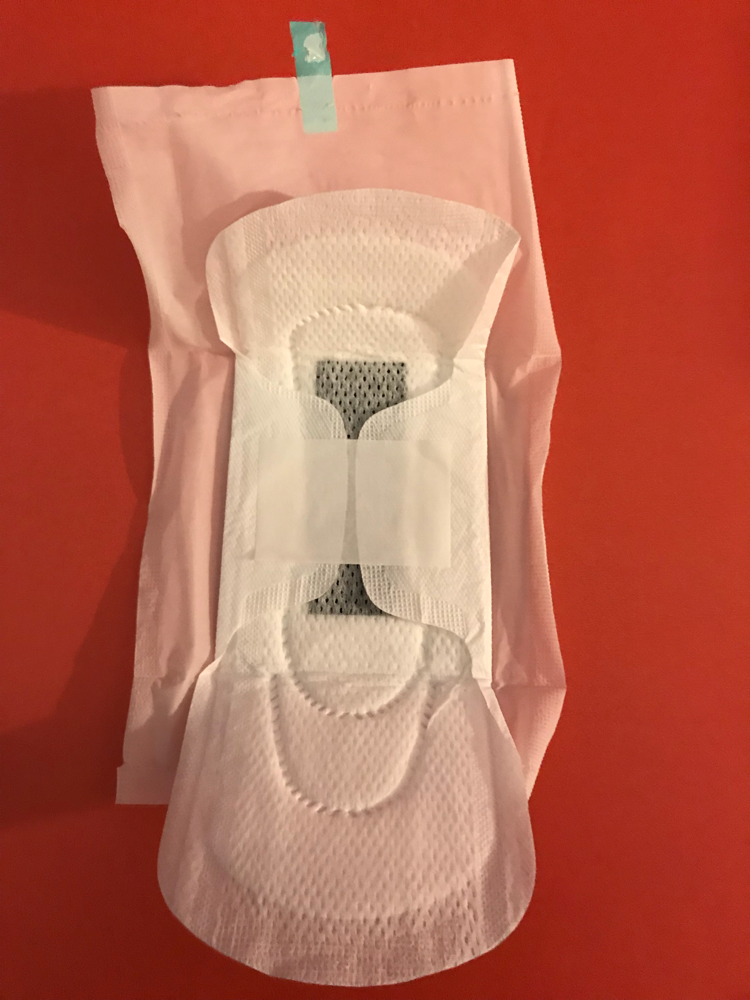 This is the regular pad, which has wings, which I prefer.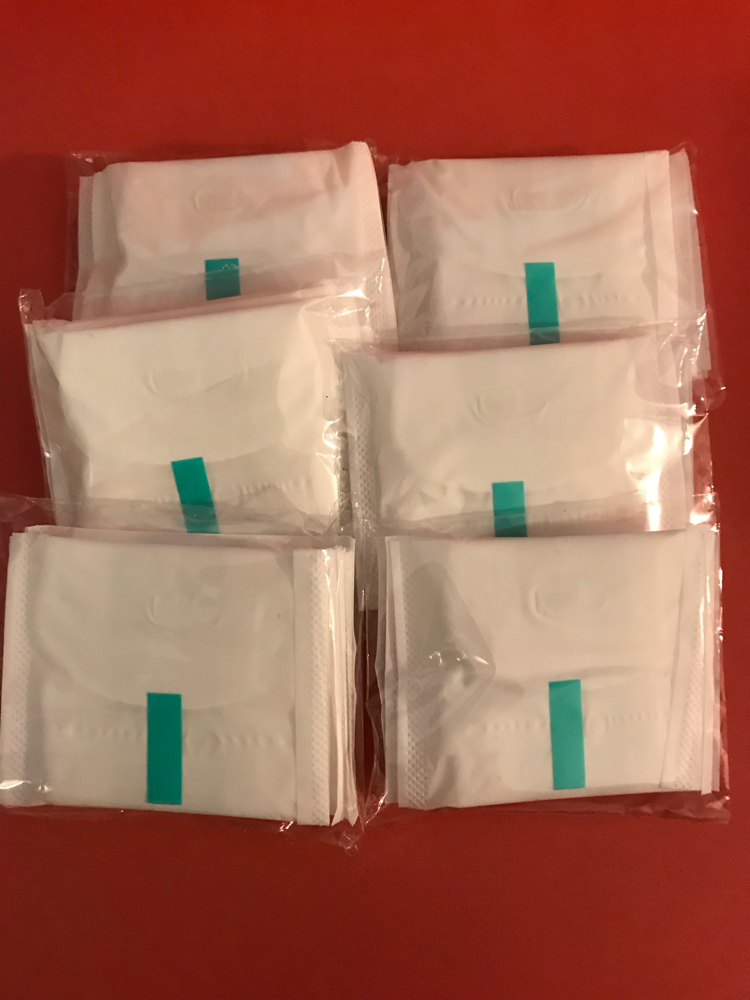 I got 26 Ultra Thin Pads, which I use as an everyday panty liner.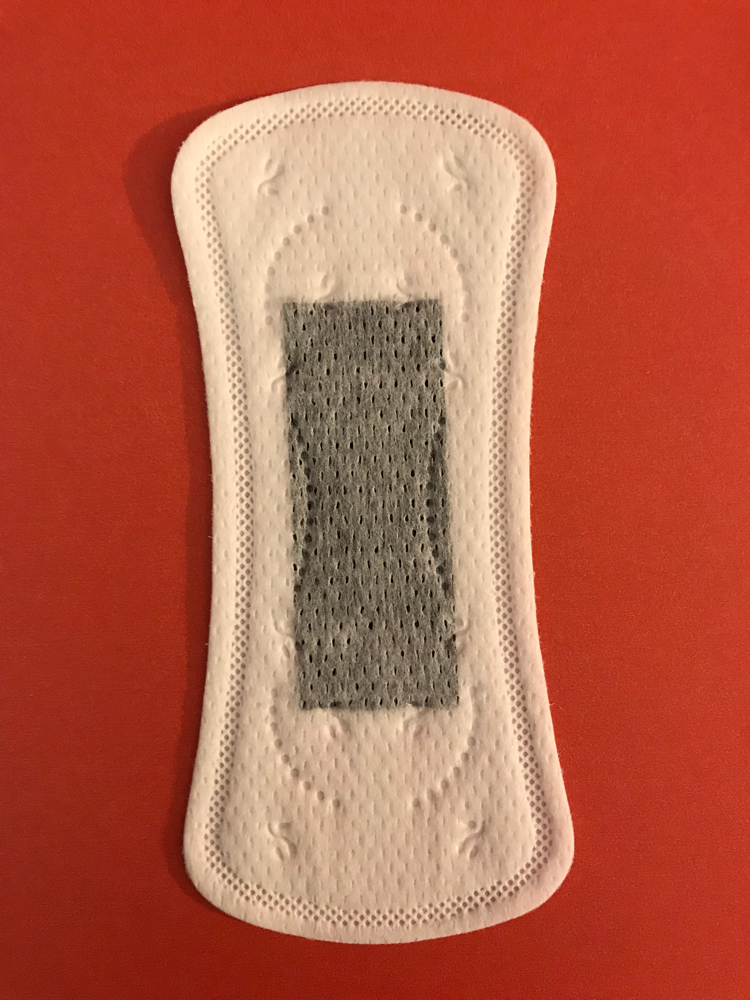 Here you can see they are thin, which is perfect for everyday wear. The grey in the center is a bamboo negative ion/anion chip. The chip helps to balance PH value, promotes metabolism, improves immunity, and inhabits the survival and duplication of virus and bacterium. It also helps to absorb blood clots, moisture and mildew, prevent odor, provides natural oxygen, among many other purposes. It's a really great added benefit.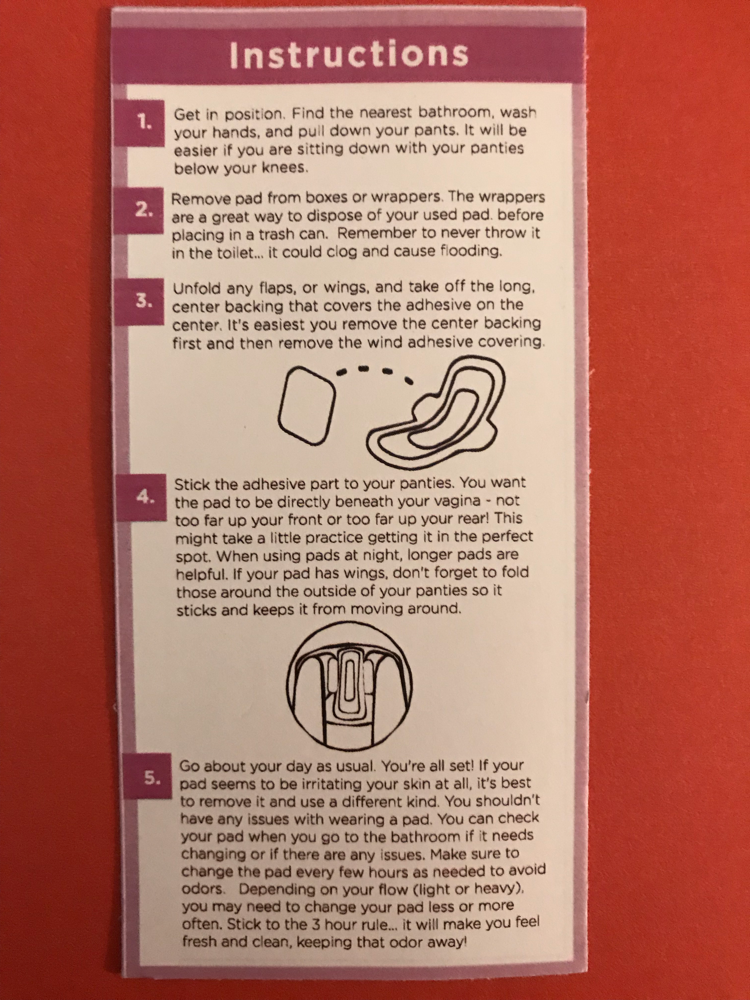 They also include instructions, which makes this a perfect box for girls, just starting out. They do offer a starter kit.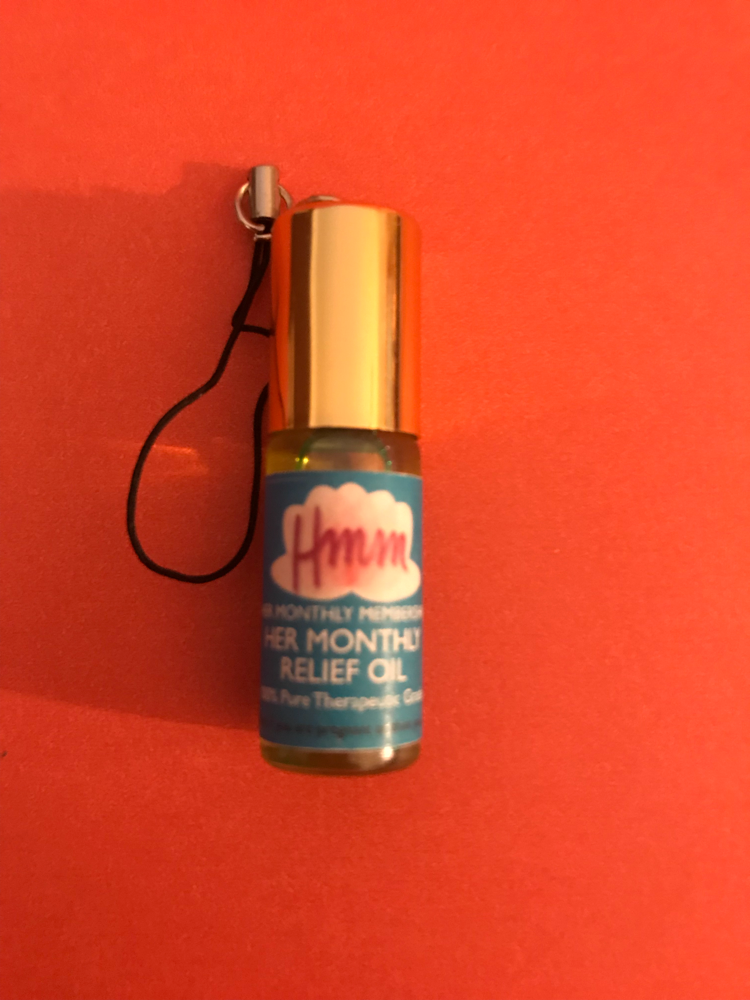 I've purchased two boxes from Her Monthly Membership, and each time there was a little added gift. This time it was an essential oil menstrual cramp relief. This is so great!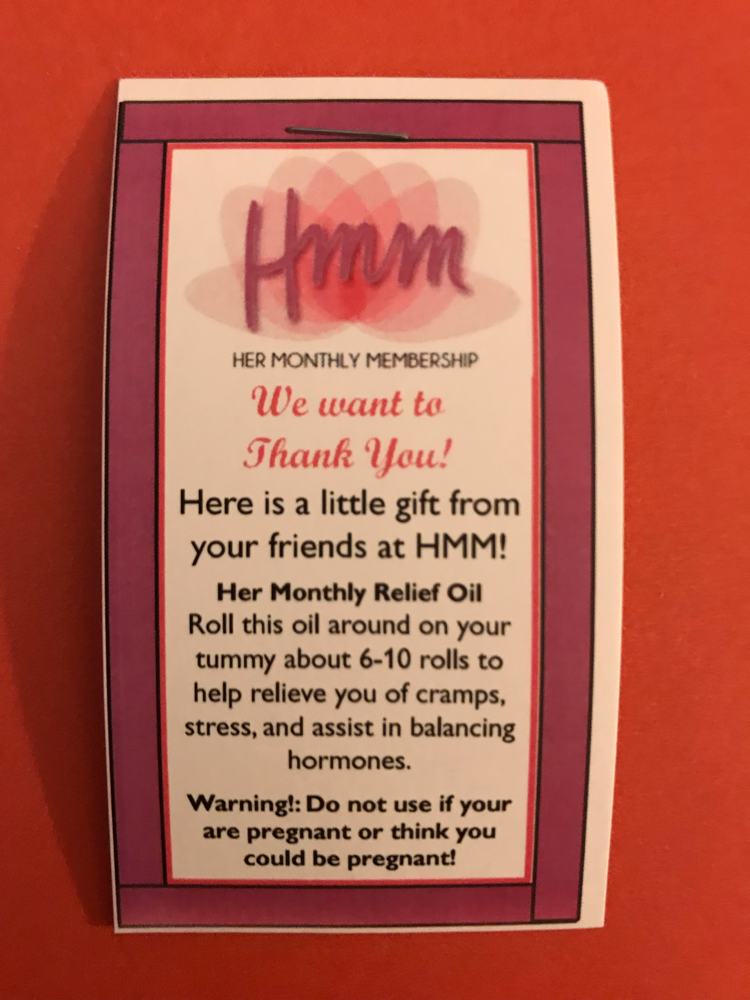 Included were the instructions on how to use the essential oil. I have not had the opportunity to try this yet, as I am very irregular due to health reasons. 
Overall Verdict: For $14.00 and 36 Pads, plus choosing my flow preferance, I think is AWESOME!!  These are great products. You can also do add ons of Fragrance oils, and the Her Monthly Relief Oil. This is a great company and a very reasonable price!
Will you give Her Monthly Membership a try?
Comment below.
This post may contain referral/affiliate links.