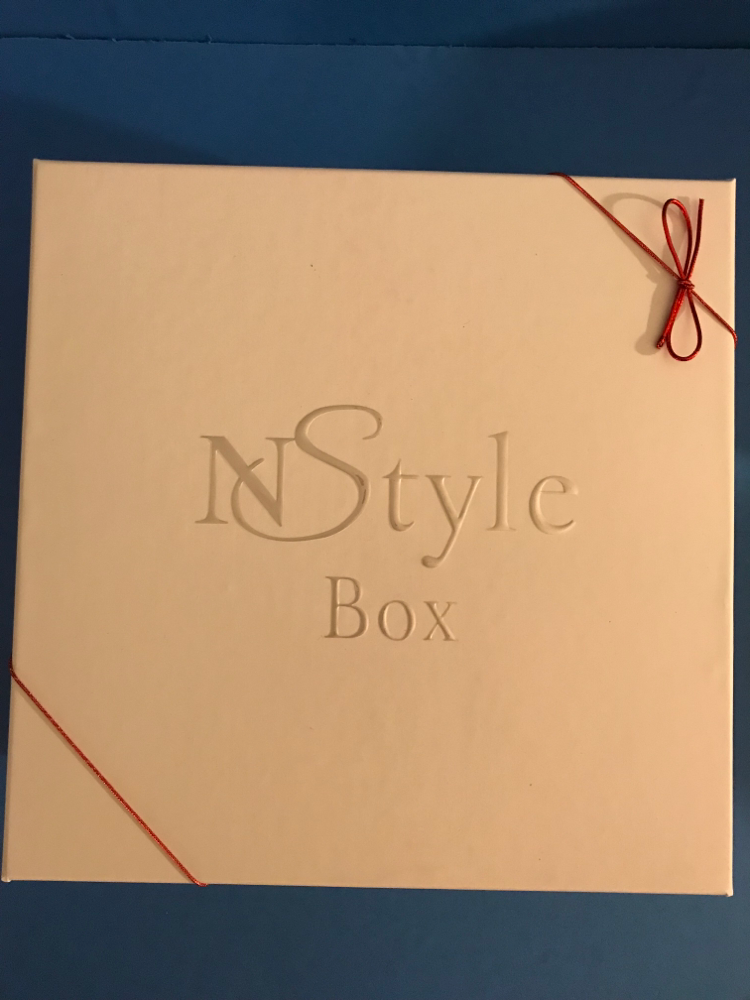 The At Home With Nikki NStyle Box is a home and lifestyle subscription box. You can expect items such as home decor, DIY projects, cooking necessities, home organization inspiration, and lifestyle items. This is a bimonthly subscription box.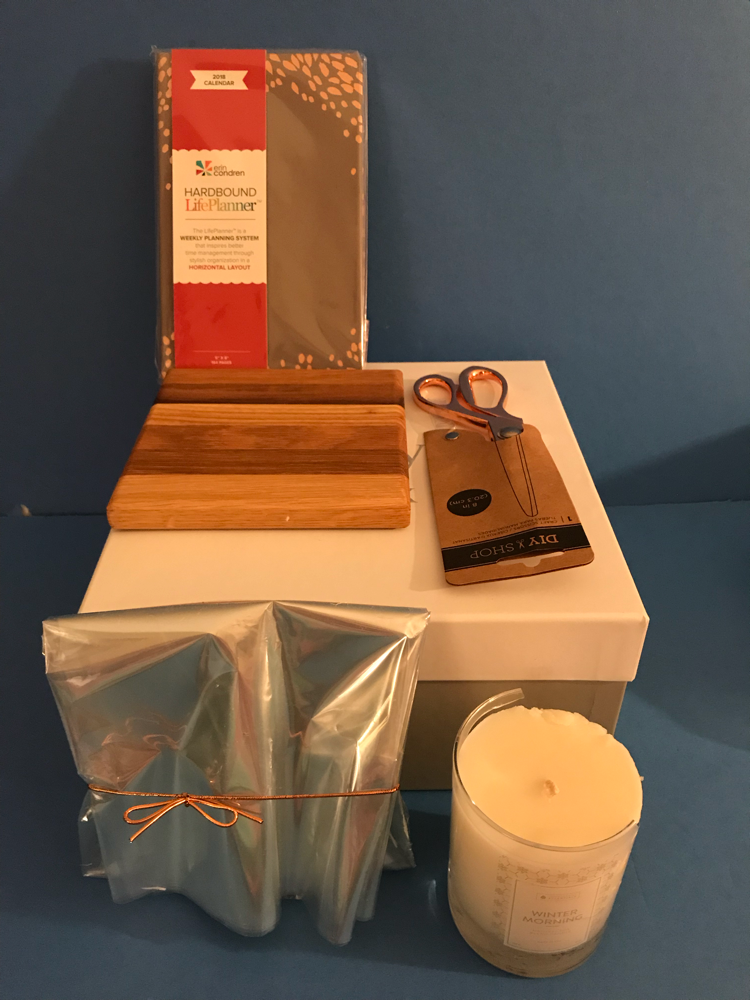 This box is $35.00 bimonthly.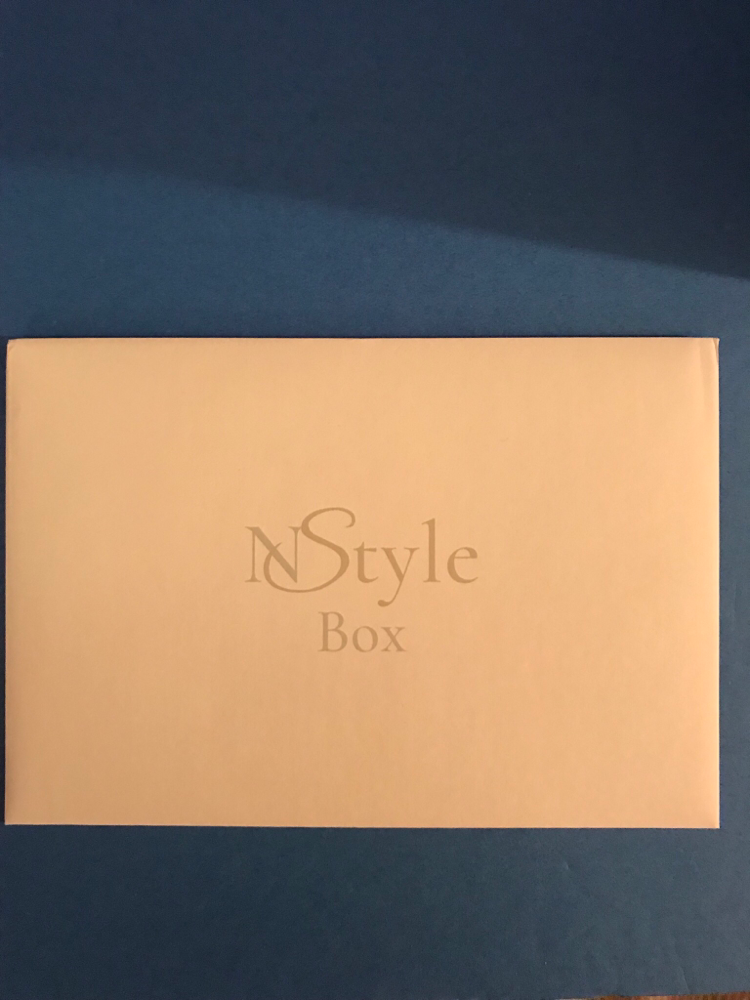 Each box comes with a lovely envelope filled with some great things.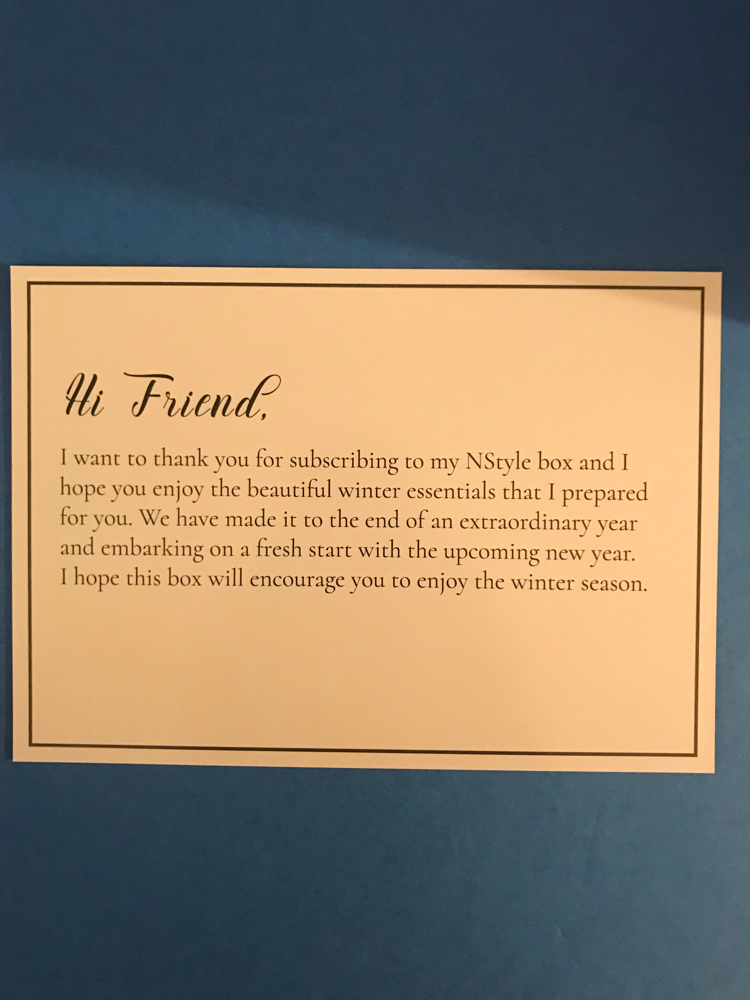 In the envelope there's a note from Nikki each month, just thanking her subscribers for subscribing. I think that this is a really nice touch.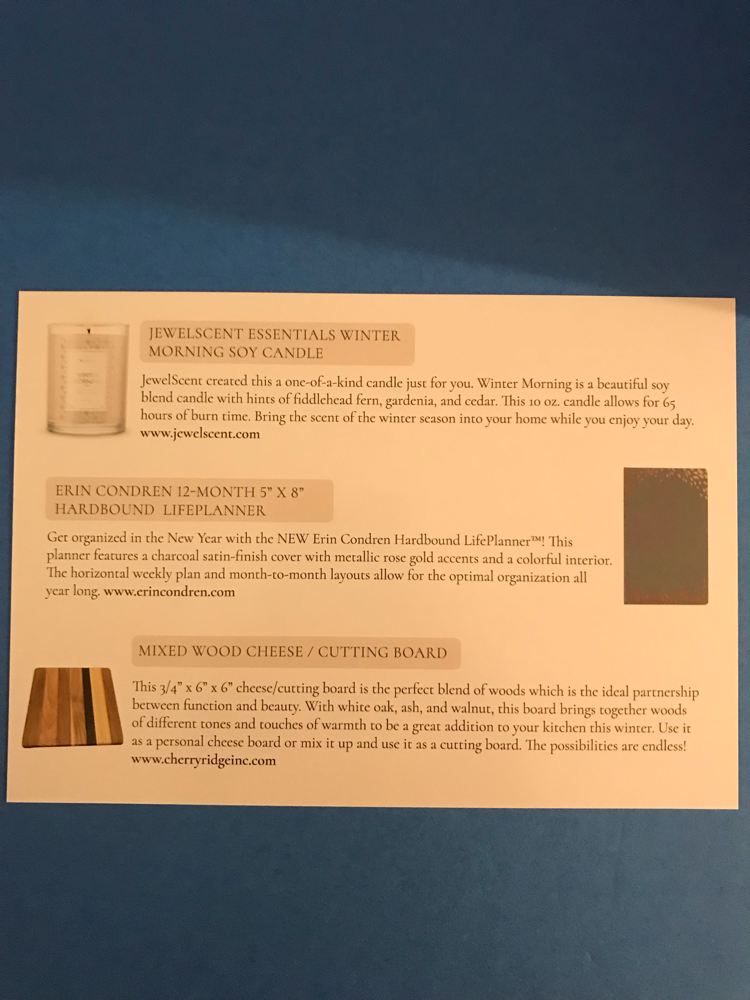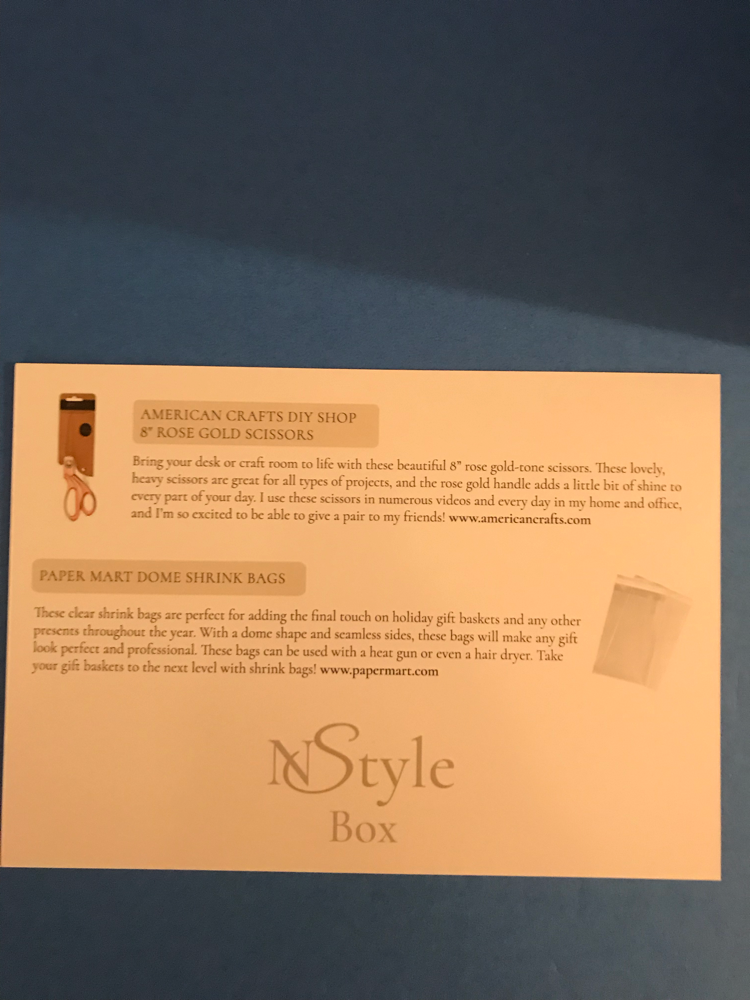 Second, is a card with all of the items in the box that month. It also has a description of the item and the website where you can purchase each item.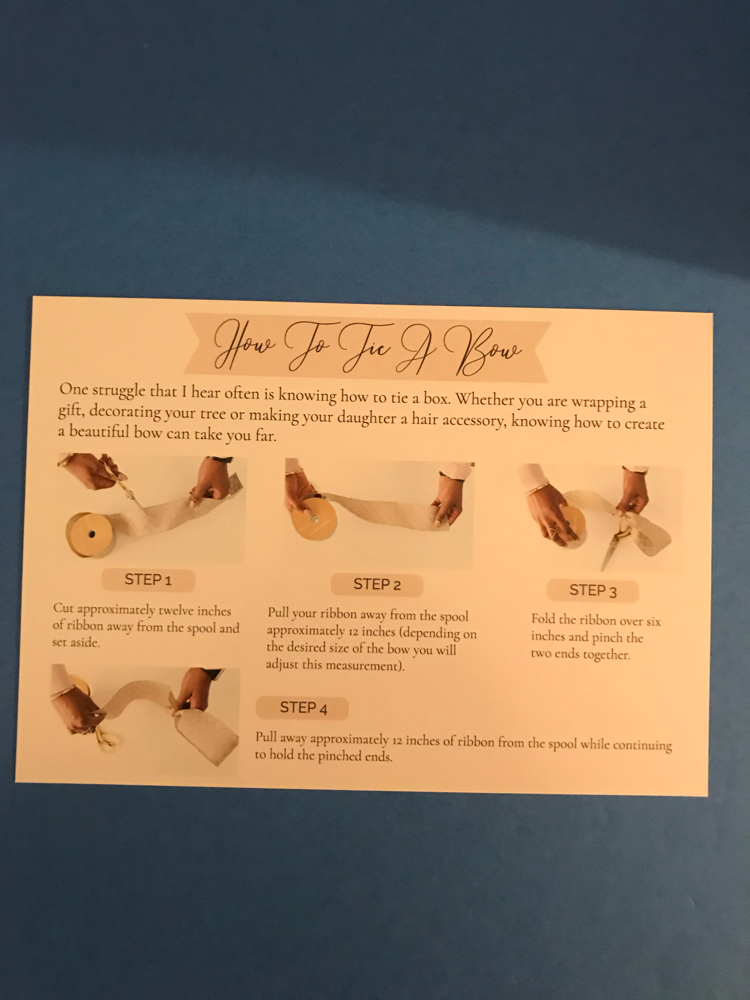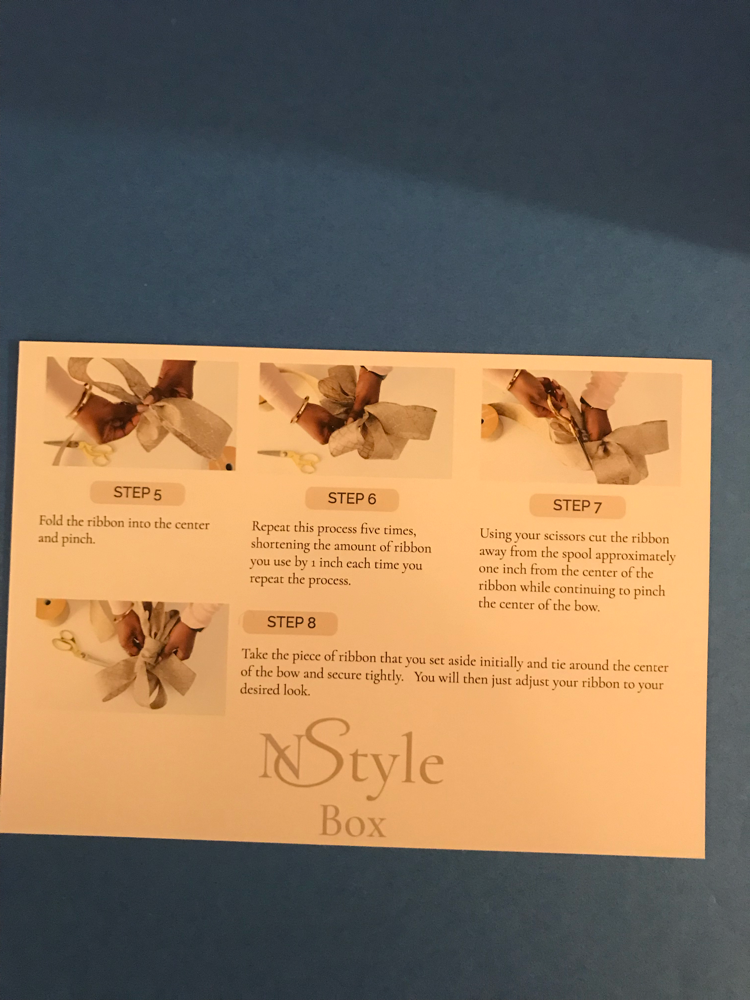 The third thing that's included in the envelope is usually a DIY project, or instruction. I really like this too. It's nice to try new things out, and for the holidays the bow tying was perfect!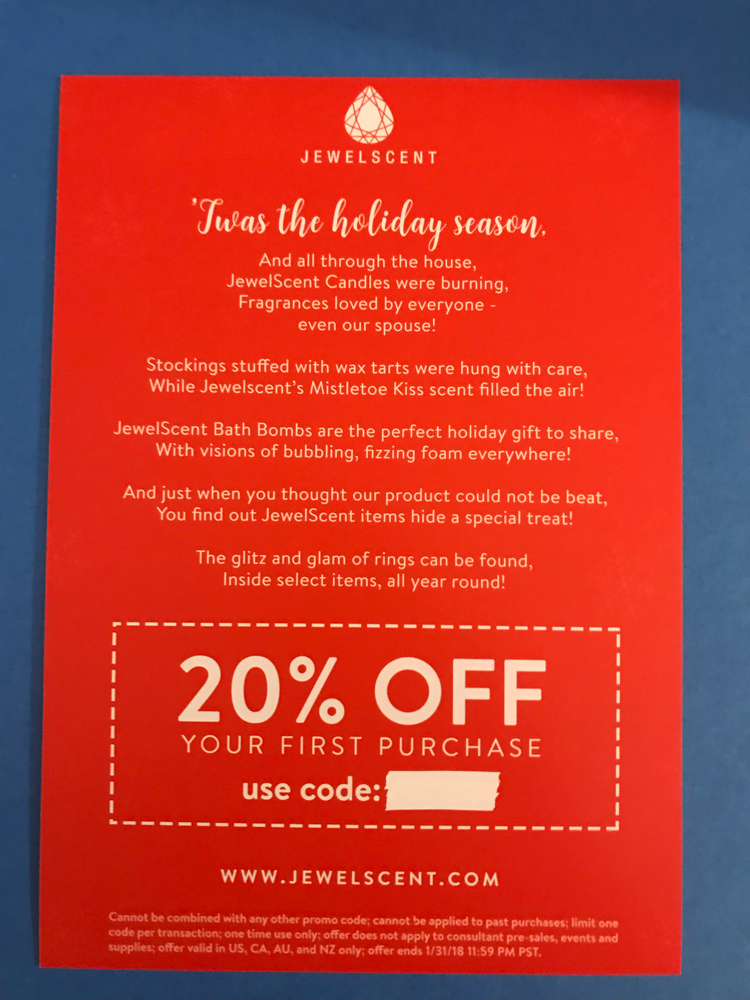 Lastly, there's usually a great discount card included. It's usually to a company thats item is in that months box. This months Coupon was to Jewel Scent.
Alright, let's get to the items in the December box.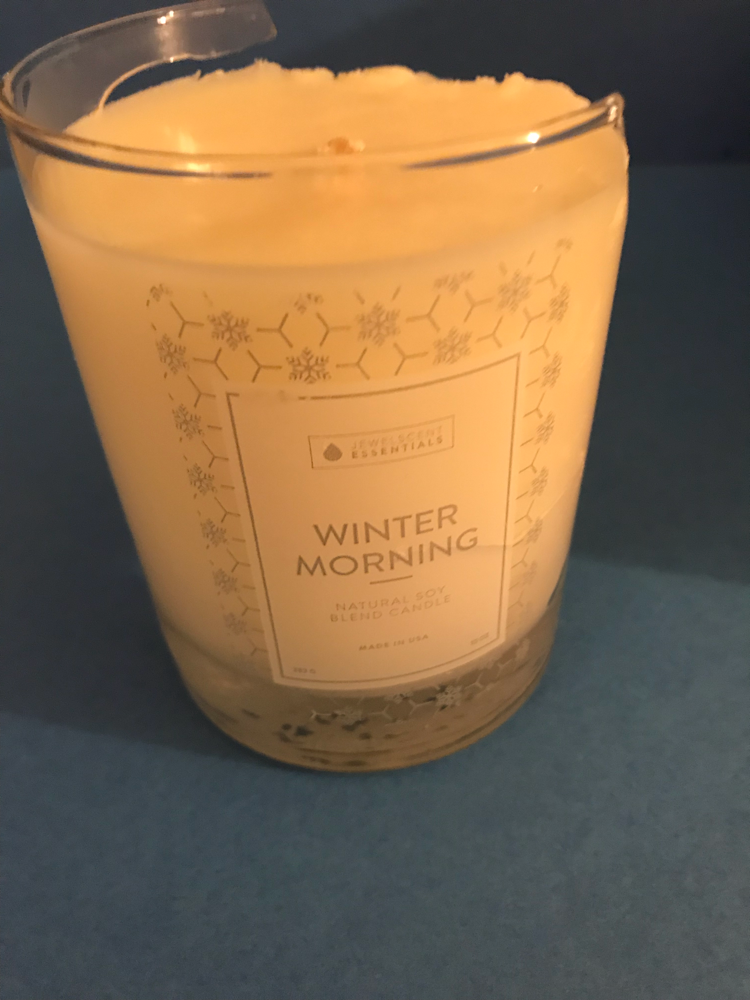 Jewelscent Essentials Winter Morning Soy Candle. 10 oz Retail Value $25.00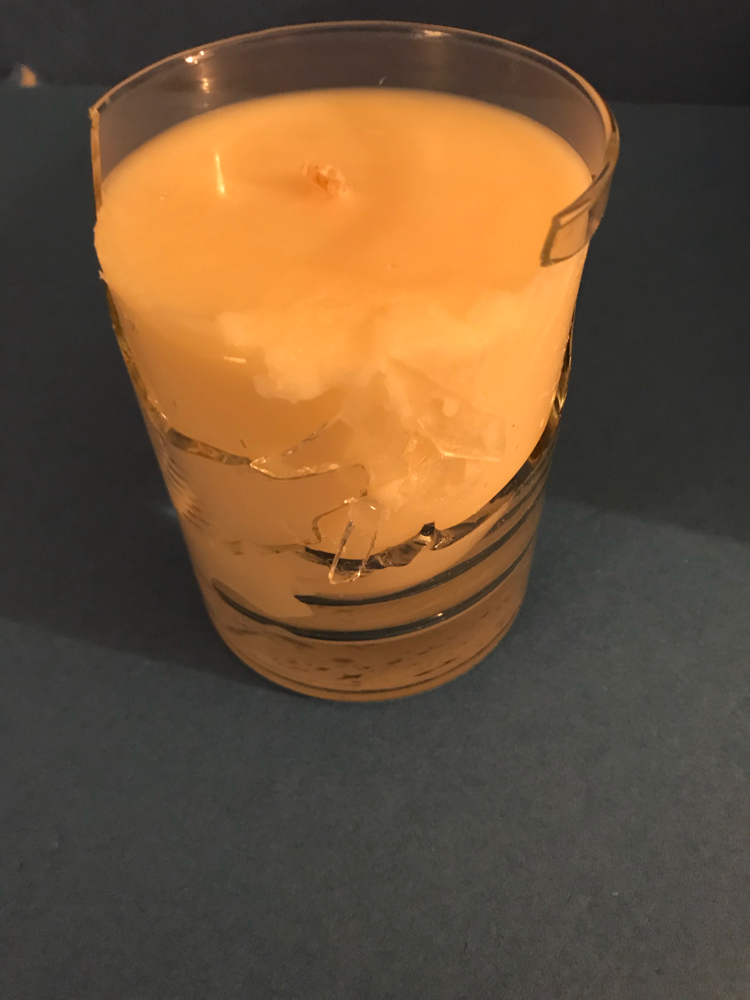 Obviously, as you can see this candle arrived broken. This was an issue with this candle for some reason. This candle was made exclusively for this box. The NStyle Box is aware of the issue and if you emailed them, they sent out an email stating that Jewlscent is making more for everyone and it will take some time because they're an exclusive item.
The candle itself smelled so wonderful. Honestly, I haven't smelled a candle that devine in a long time. I'm really excited that Jewelscent is making more. I'm really looking forward to receiving it again.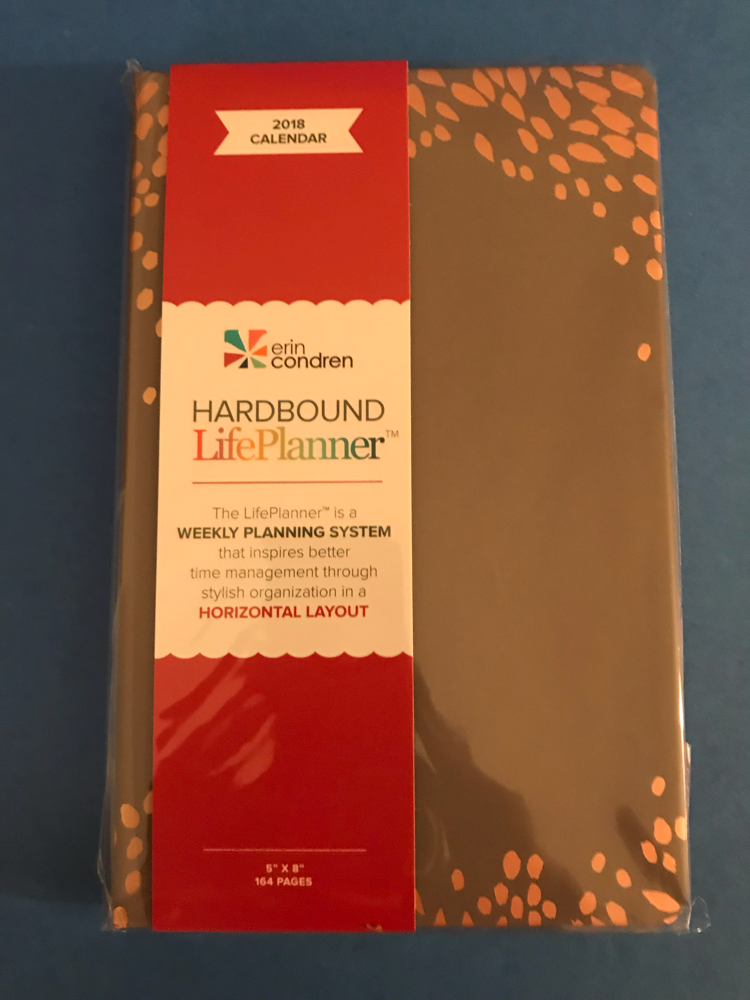 Erin Condren 12-Month Harbound Lifeplanner. 5"X8" Retail Value $25.00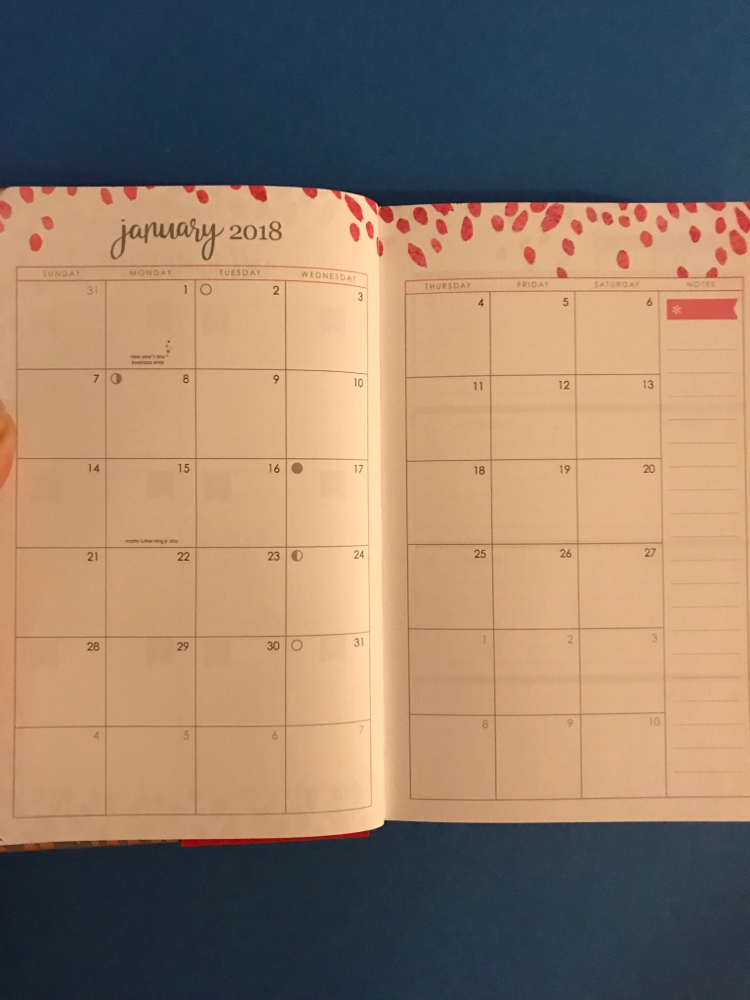 I don't know about you, but I'm oldscool and I use a planner, though they've made a comeback. This arrived just in time for the new year. I love the charcoal and rose gold colors. They really compliment each other.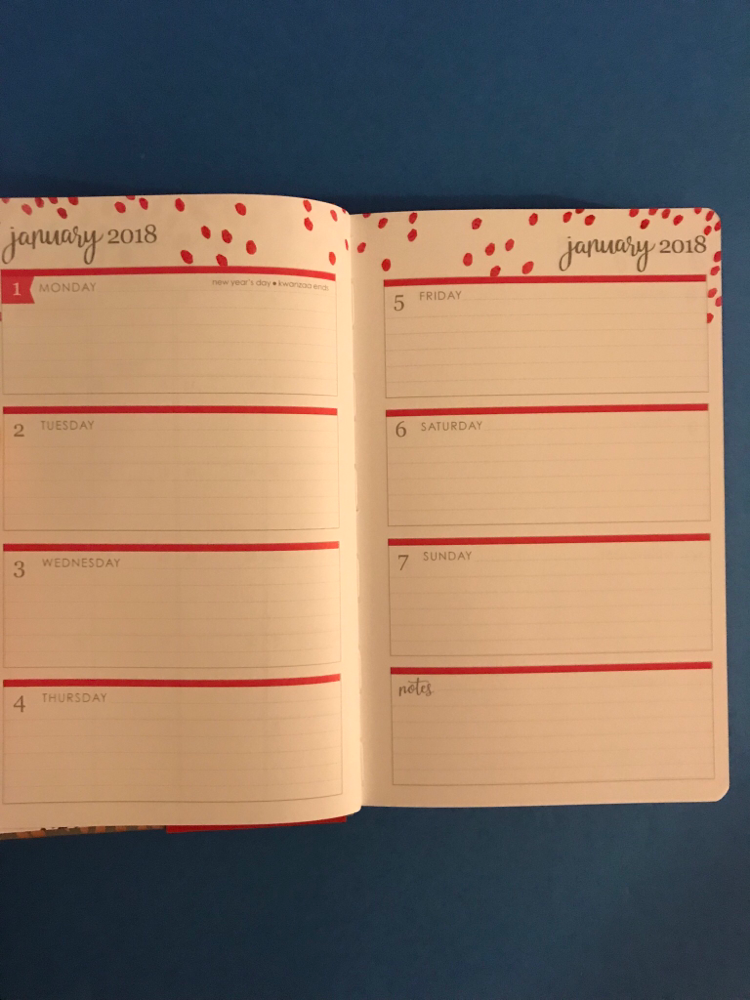 The planner also has a weekly layout, so you can plan your week accordingly. This is the new Erin Condren Lifeplanner for 2018.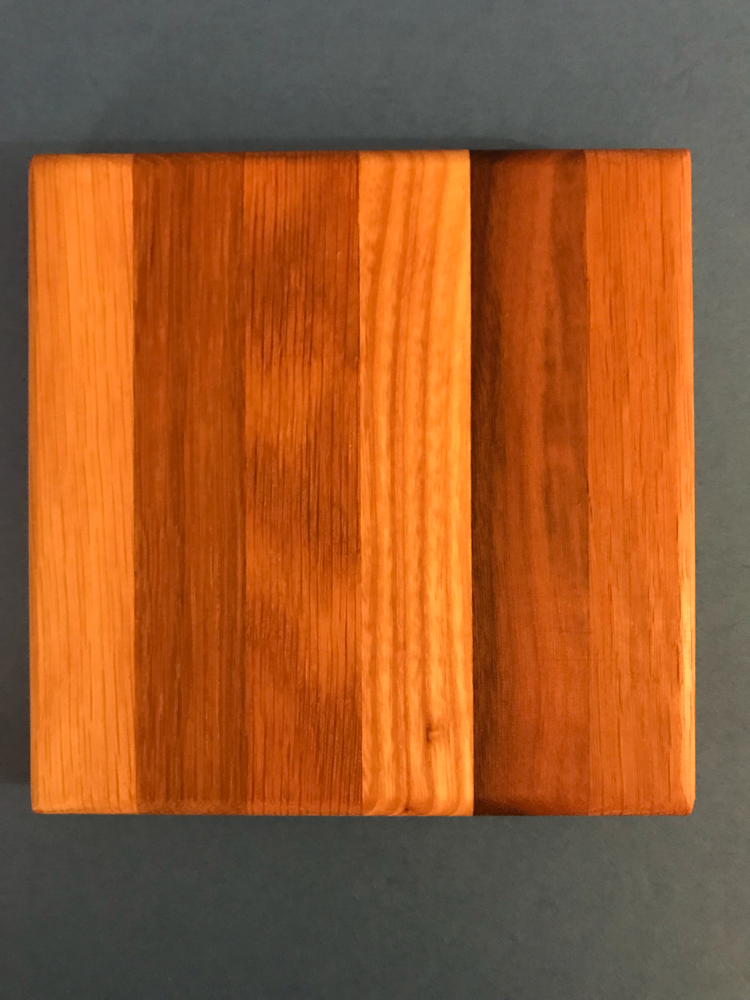 Cherry Ridge Mixed Wood / Cheese Cutting Board. 3/4" X 6" X 6" Retail Value $6.00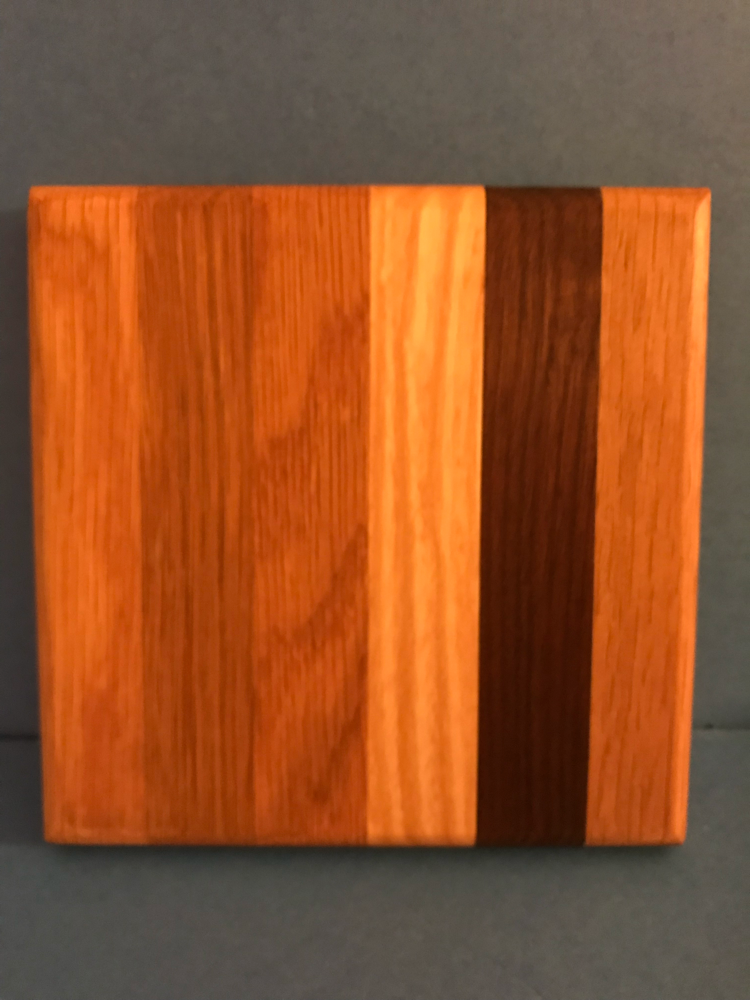 I really love the look of the different wood types. This is made out of white oak, ash, and walnut. It's really beautiful and a really nice piece to add to your home. This is perfect for cutting smaller items, like cheese. I just love receiving a Cutting Board, because I cut up so many products and I like to keep my Cutting boards separate for each type of product I cut. This also cleans up very nicely.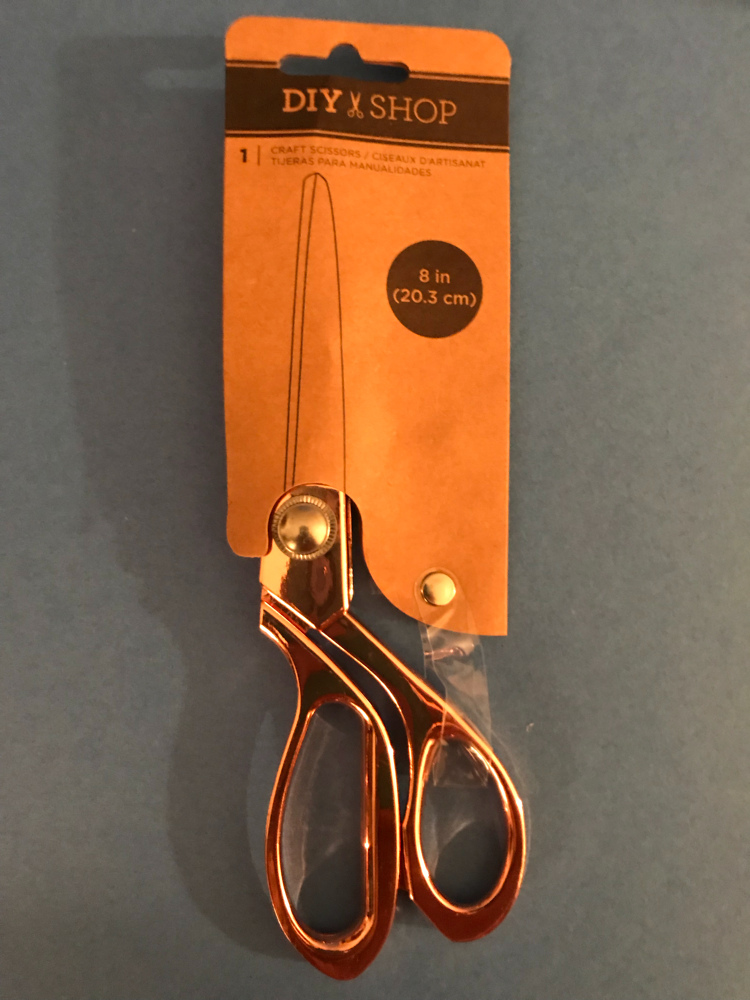 American Crafts DIY Shop Rose Gold Scissors. 8" Retail Value $14.99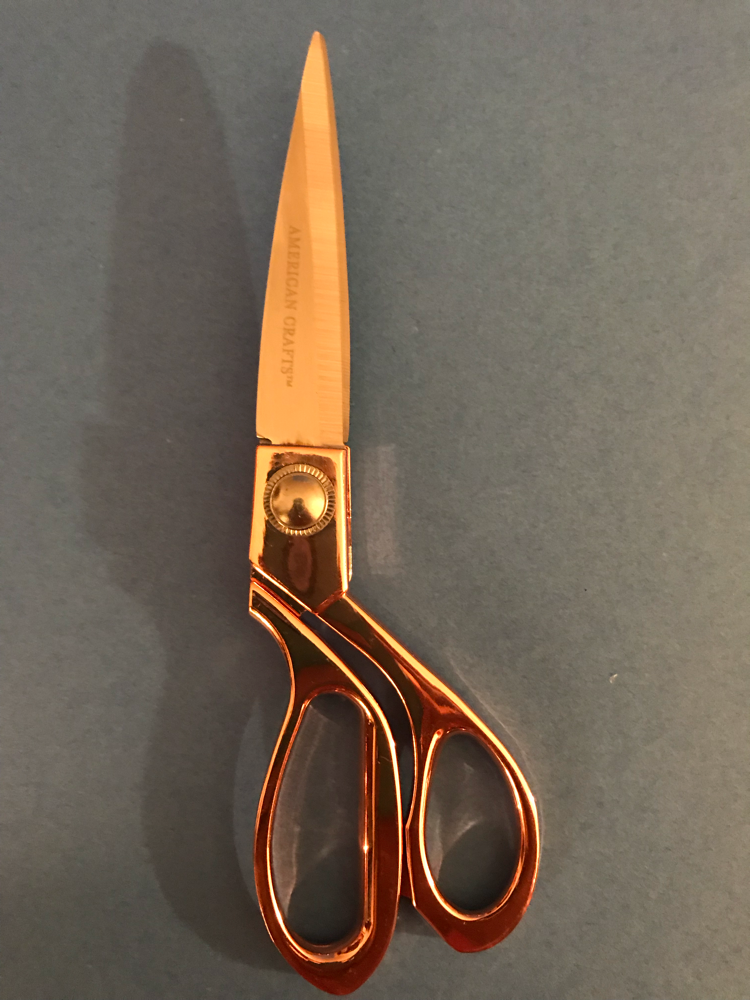 First off, these scissors are just gorgeous. These scissors have weight to them and are very sharp. You can also use them for everyday use too, which is what I do. These are really great. They cut perfectly and for you DIY folks, you'll want to get these for your next project.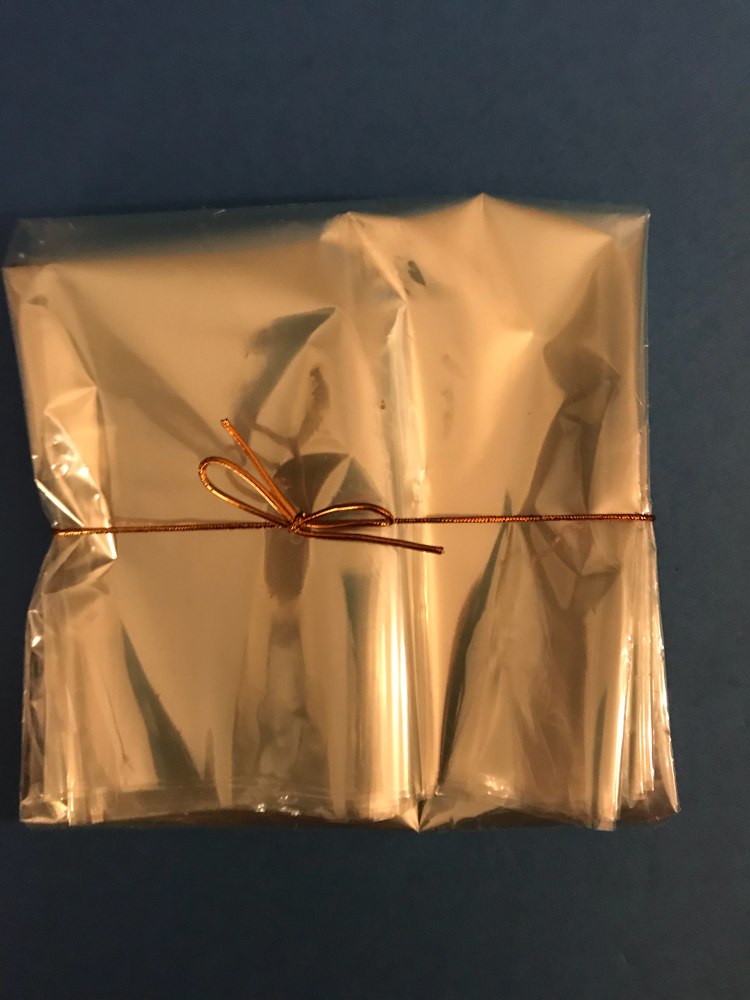 Paper Mart Dome Shrink Bags. 2 Bags Retail Value $.58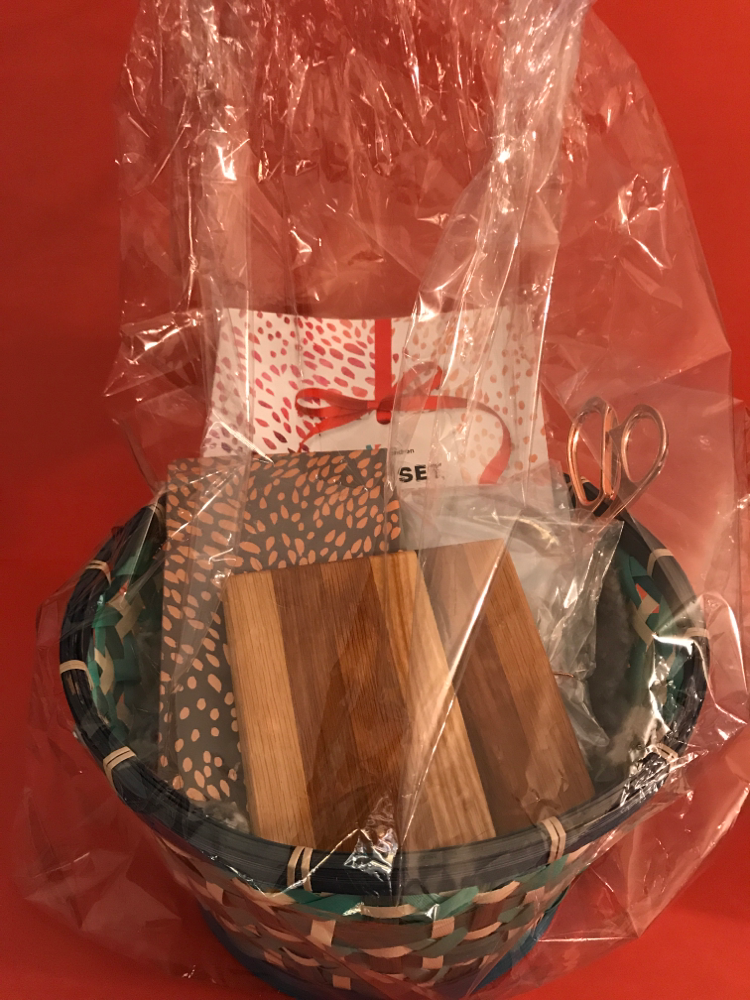 These are shrink bags to use for making gift baskets. You can use them with a heat gun or a hair dryer, however I tried the hairdryer and, as you can see, I couldn't get it to seal together. It was shrinking, but not together. I might not have been holding it together right. For me, using the hairdryer is a two person job. These are great though. How perfect to make your gift baskets look even more professional. 
Overall Verdict: This box came out to a Retail Value Of $71.57. That's awesome for a home and lifestyle box. This box is my favorite home and lifestyle box I've tried thus far. I think that Nikki chooses really practical items and for me that's one of the most important things in a box, receiving items that I'll actually use. I think that this box is well worth the cost, plus all the extra touches that are on the box, and the envelope contents, really make this box stand out.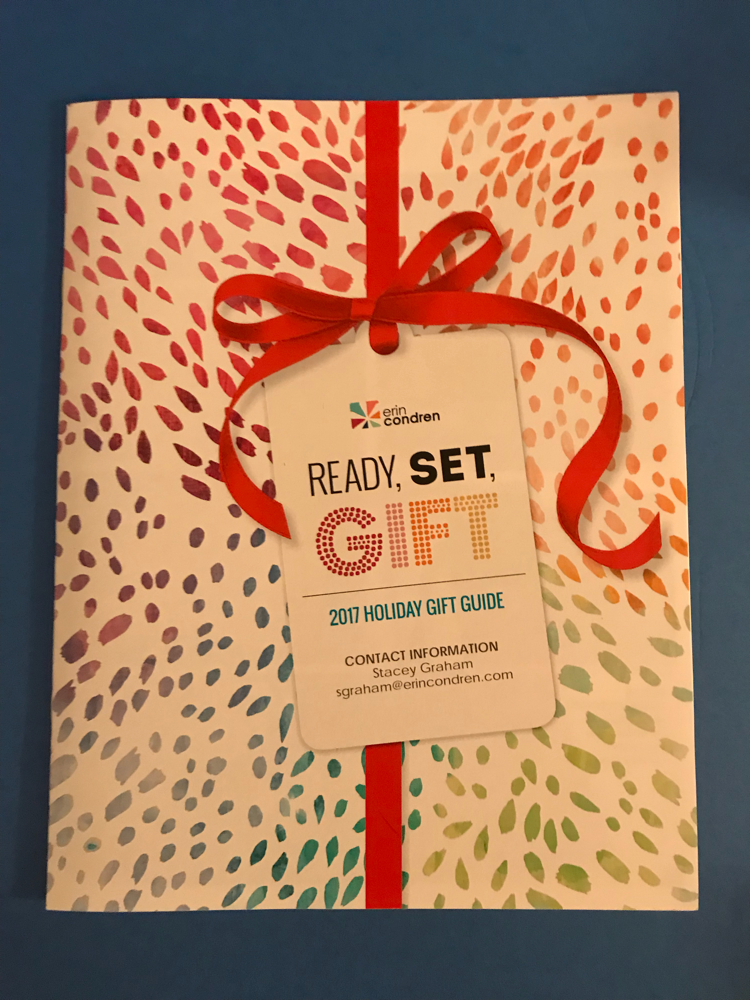 There was also an Erin Condren 2017 gift guide included as well.
What did you think of this months box?
Comment below.
This post may contain referral/affiliate links.