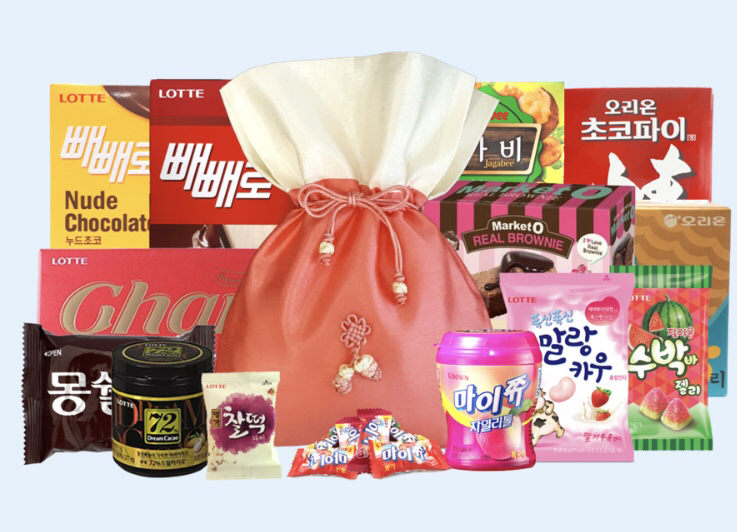 Korean Snacks Subscription Box is a Monthly snack box featuring snacks from Korea or you can purchase a one time box.
Subscription boxes start at $14.95 a month.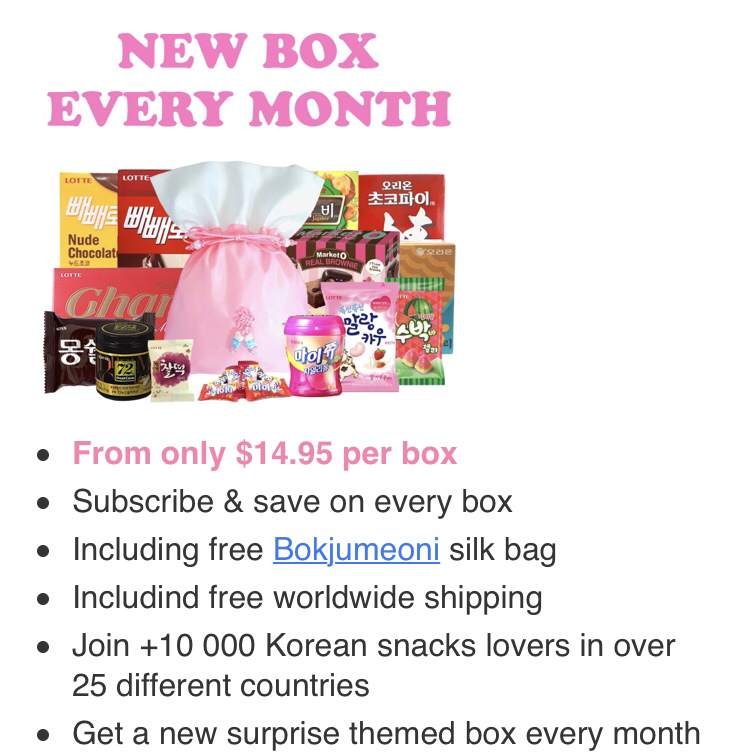 Here are the one time Boxes Available for purchase: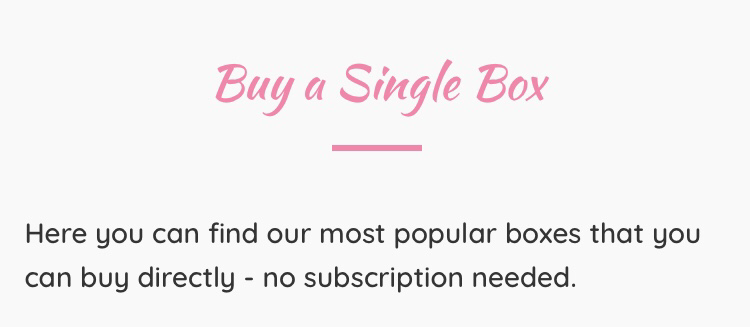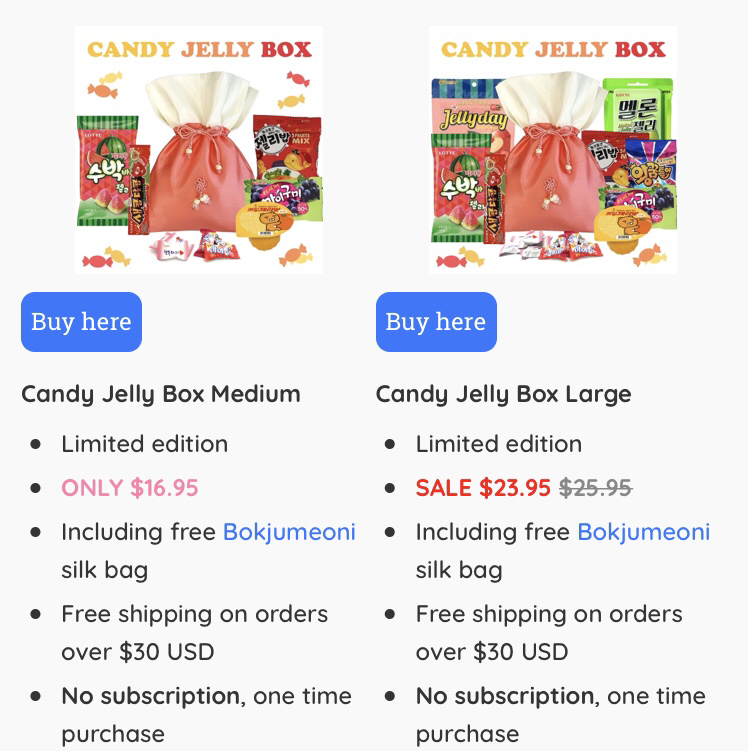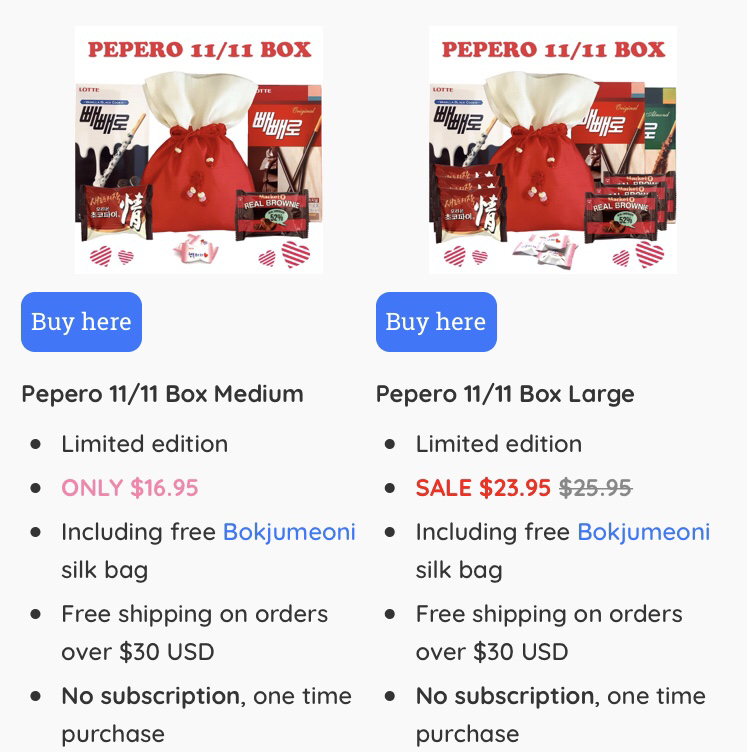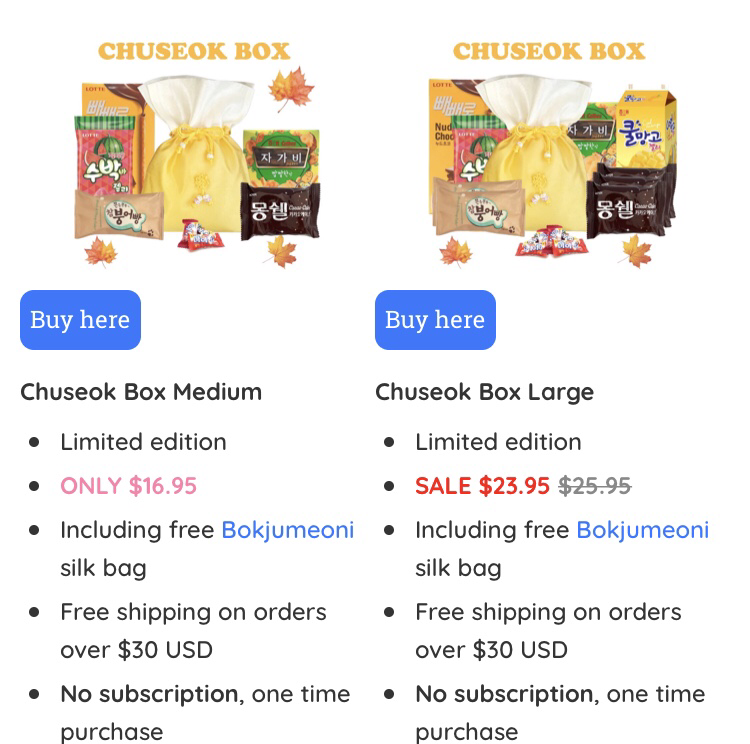 To save $4 off with a subscription box or a one time purchase box, use promo code KOREAXMAS4 and the link below. This offer is good until 12/31/17.
Which will you be trying?
Comment Below.
This post may contain referral/affiliate links.