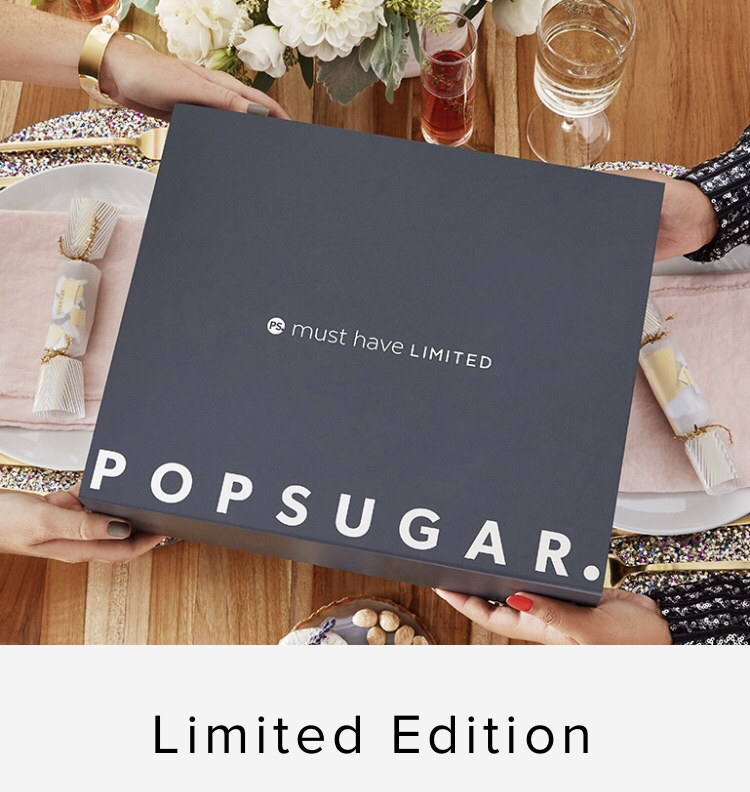 Time to splurge! The Limited Edition Boxes are filled with the most luxe surprises, exclusive products, and special collaborations. They're only available during select times throughout the year, so you won't want to miss them.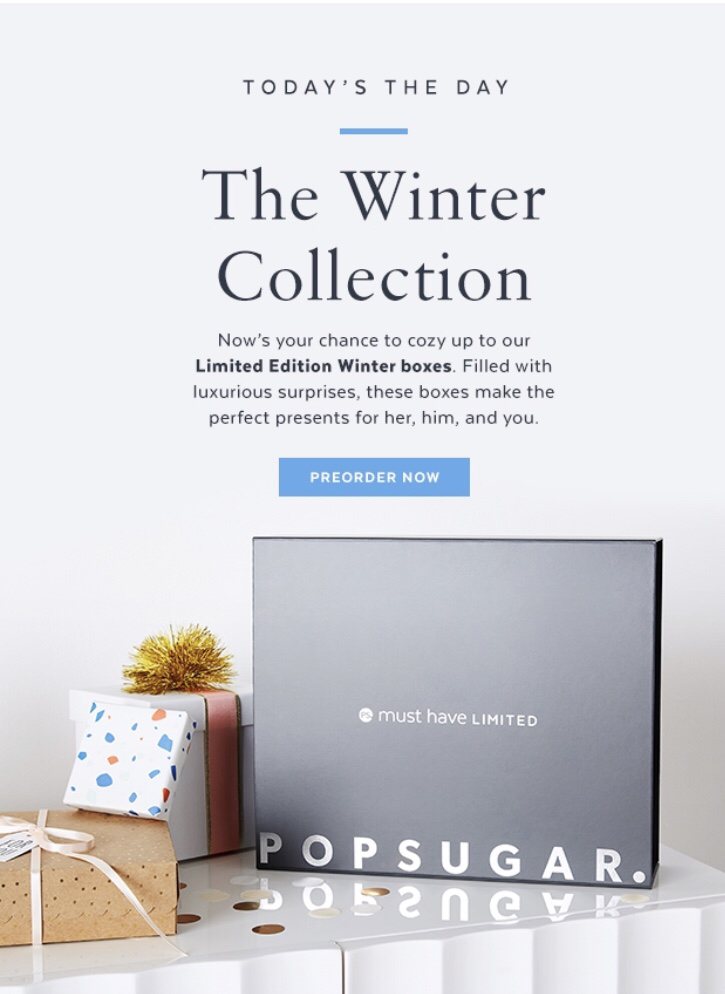 Here's the women's spoiler...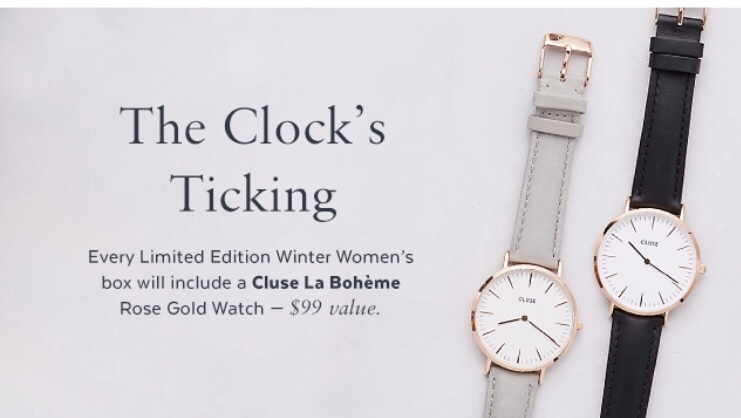 Each women's winter box will include a Cluse La Boheme Rose Gold Watch- Retail Value $99. You get to choose either a grey or black band.
What do you think of the spoiler?
Comment below.
When you click the link below, go to the Limited Edition Boxes.