There's only two days left to order the Broad Box.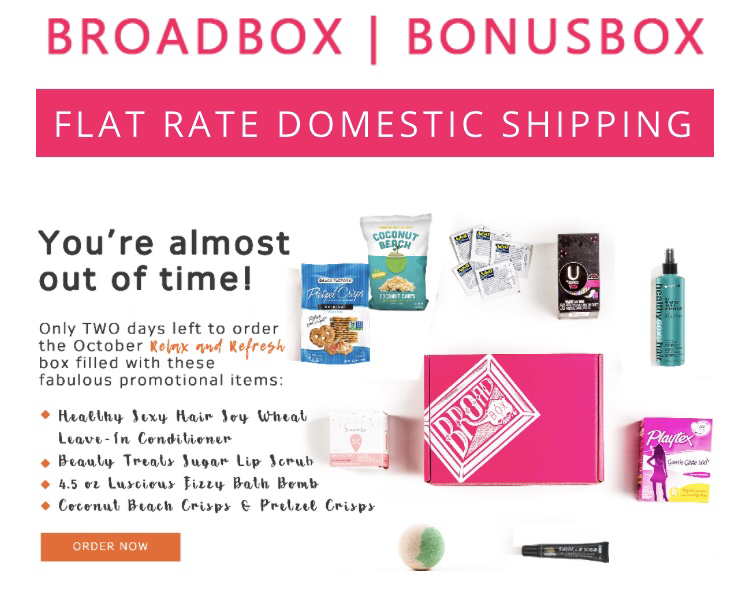 Broad Box is a feminine care subscription box.
Starts at $9.99 a month
They also offer add-ons each month.
They have other boxes such as body care, sexual wellness and baby boxes
Which box do you want to try?
Comment below.