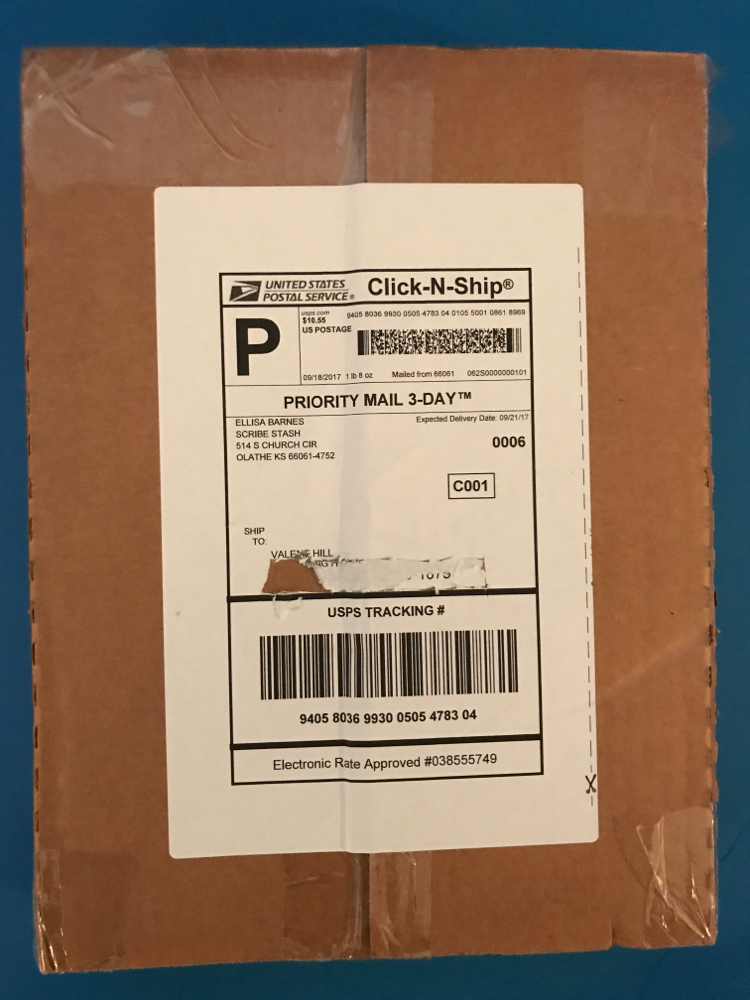 I was chosen to be apart of the beta test program for Scribe Stash. I used my personal email and did not say the name of my business.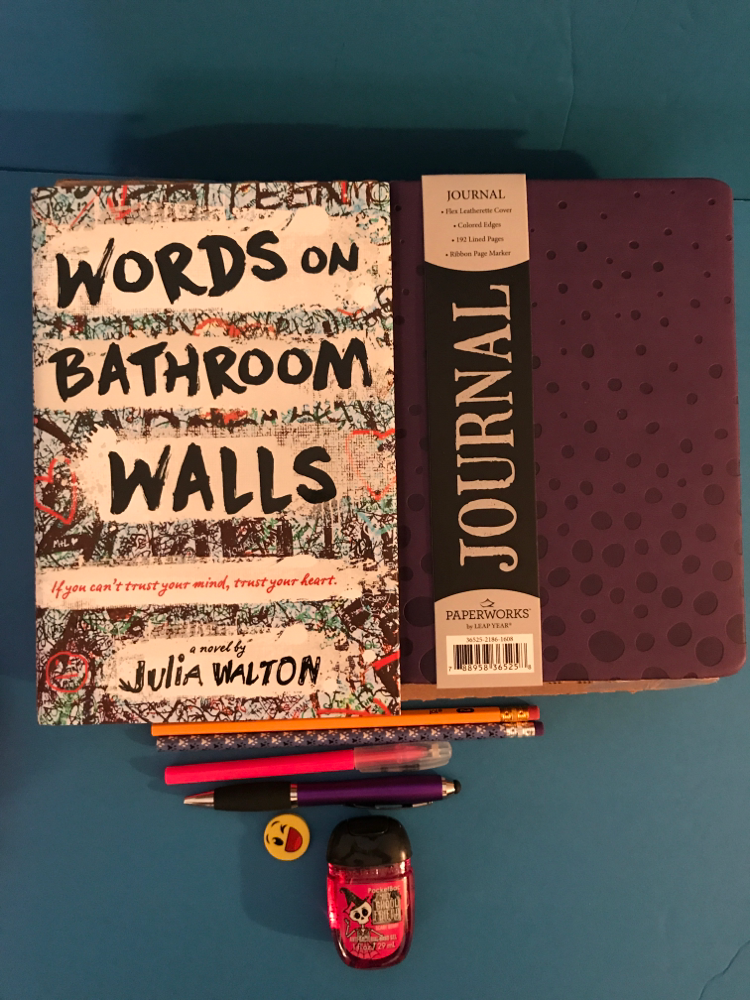 Scribe Stash is a monthly subscription box that includes a YA book,(you get to choose the genre), a journal, (you tell them your favorite colors), pens, a newsletter, and a special treat.
Starts at $30.00 a month
Only ships to the U.S.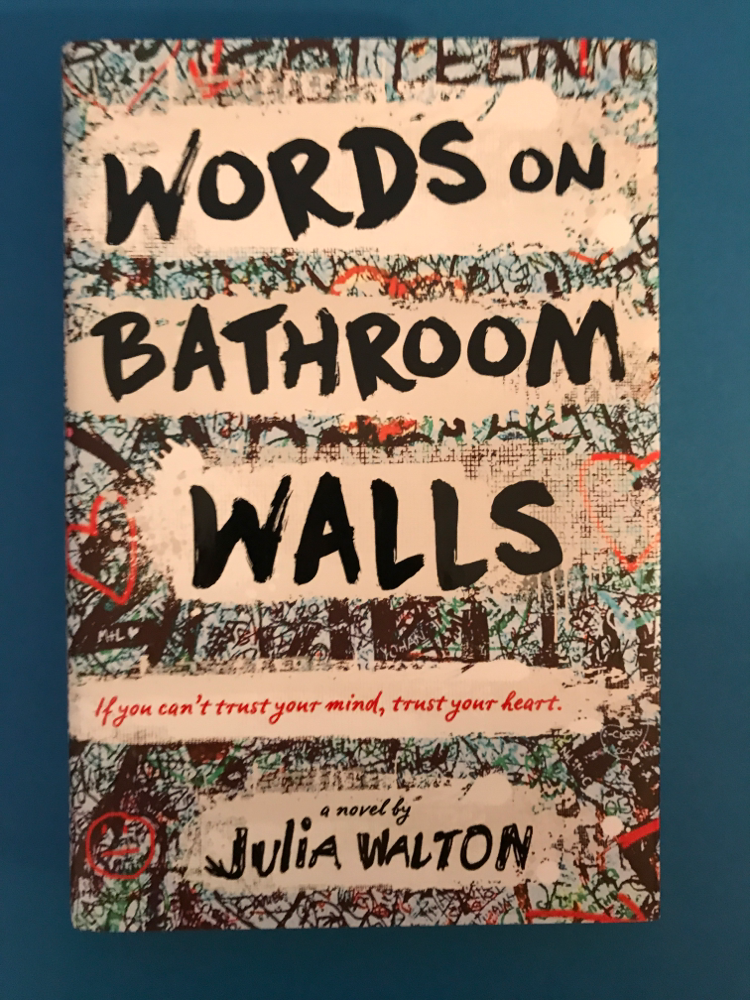 Words on Bathroom Walls by Julia Walton 
Retail Value $17.99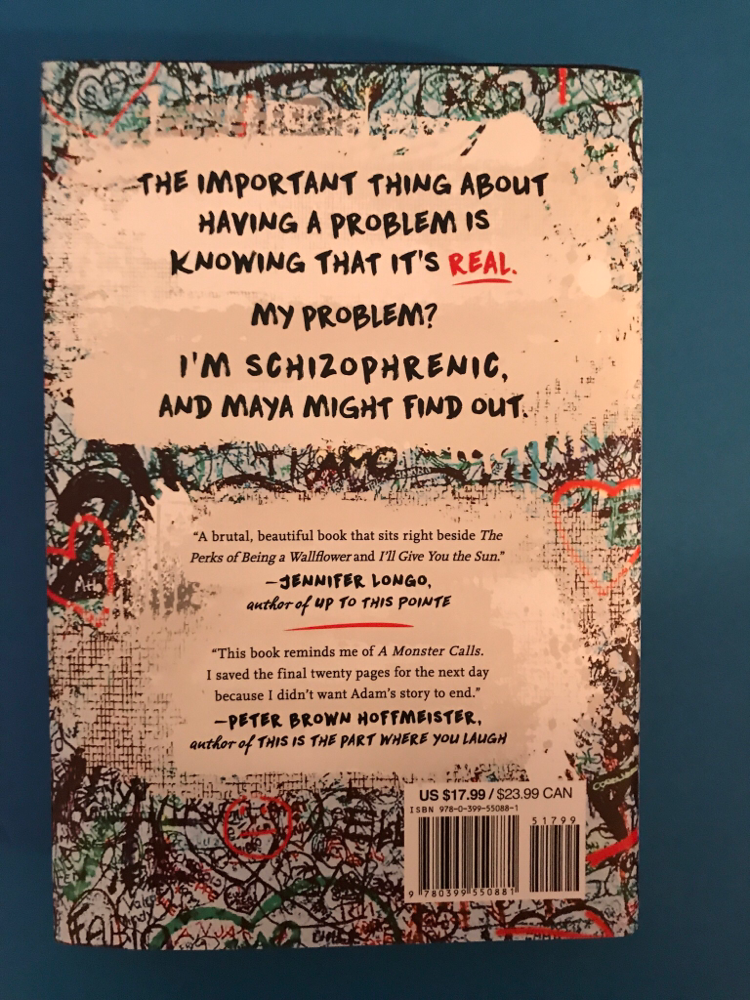 I didn't answer any questions, however it was like I had. This book is exactly something I'd read. I've started it and Sam really enjoying it. Even though I'm older I still enjoy YA books. This one has to do with mental illness, which I'm a big supporter of.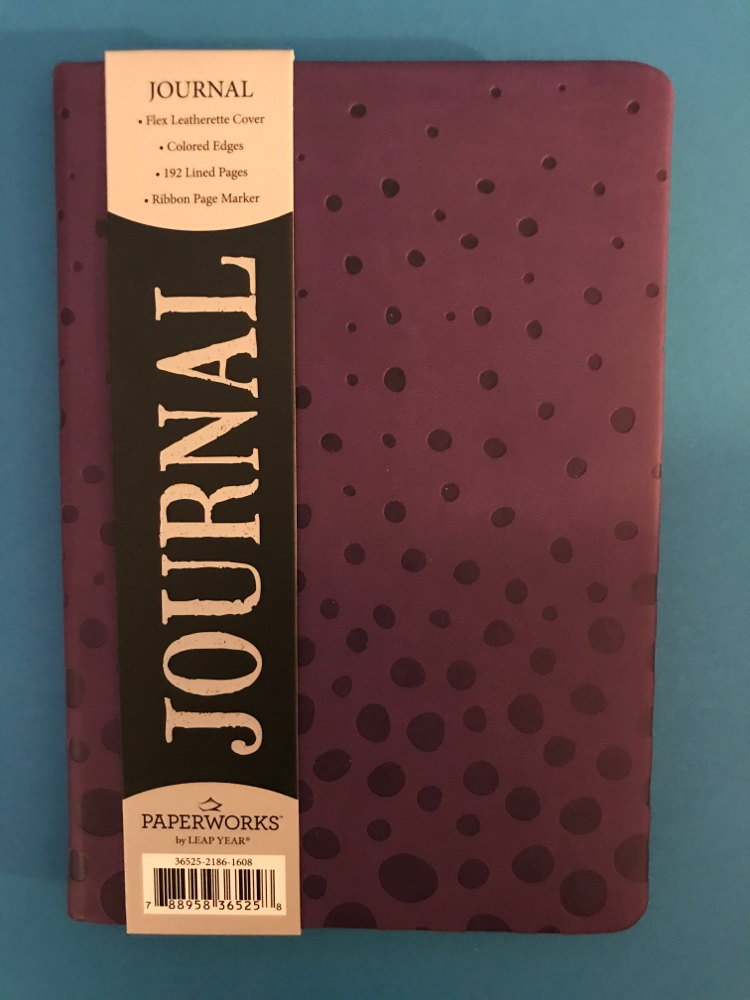 Paperworks Learher Personal Journal.
Retail Value $6.99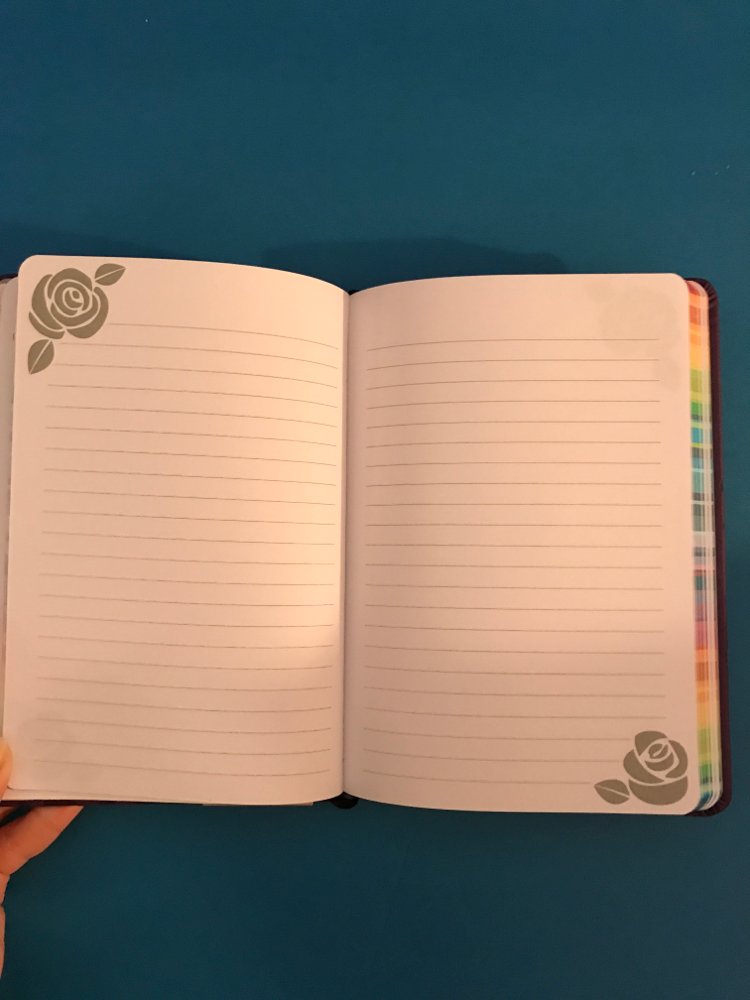 I love journals. I use them all the time for different things. The color is perfect and it's nice and sturdy. It has a ribbon marker attached to it as well. Again it's like they knew me somehow.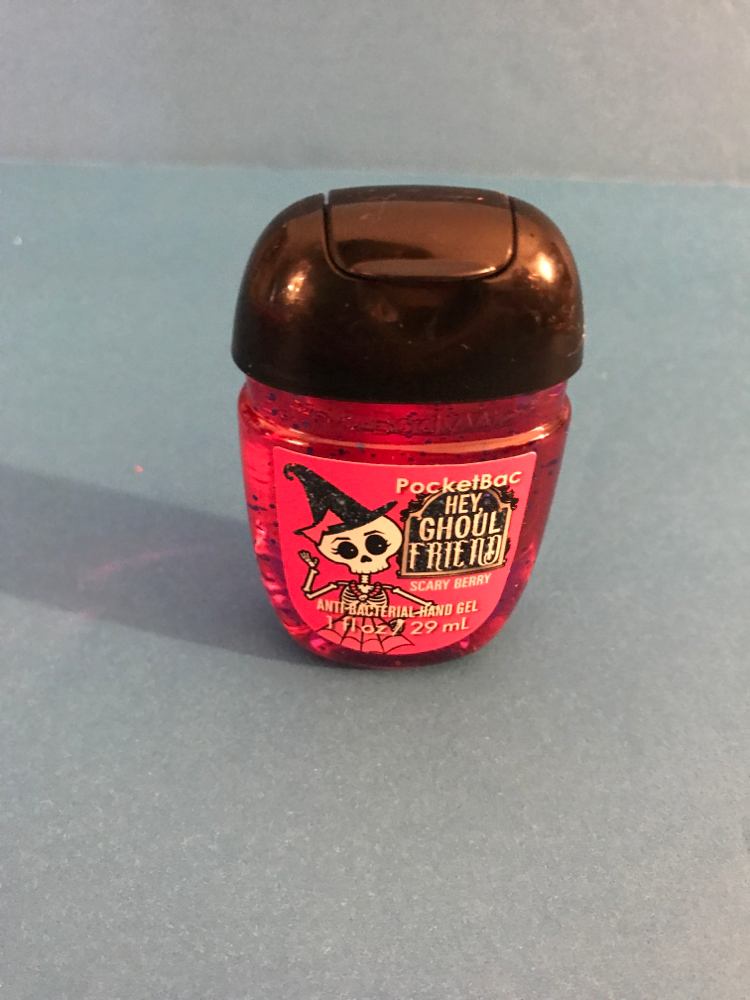 Bath & Body Works hand sanitizer.
Retail Value $1.75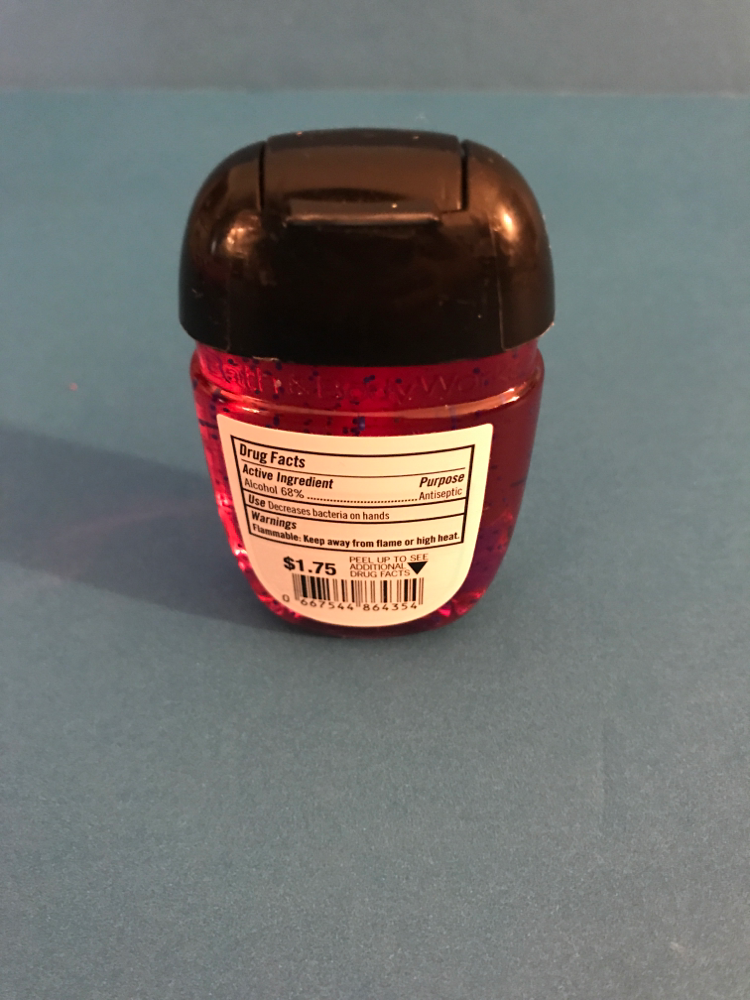 The scent is called Scary Berry and it smells amazing. I was surprised to see something like this in the box, but it was a pleasant special treat.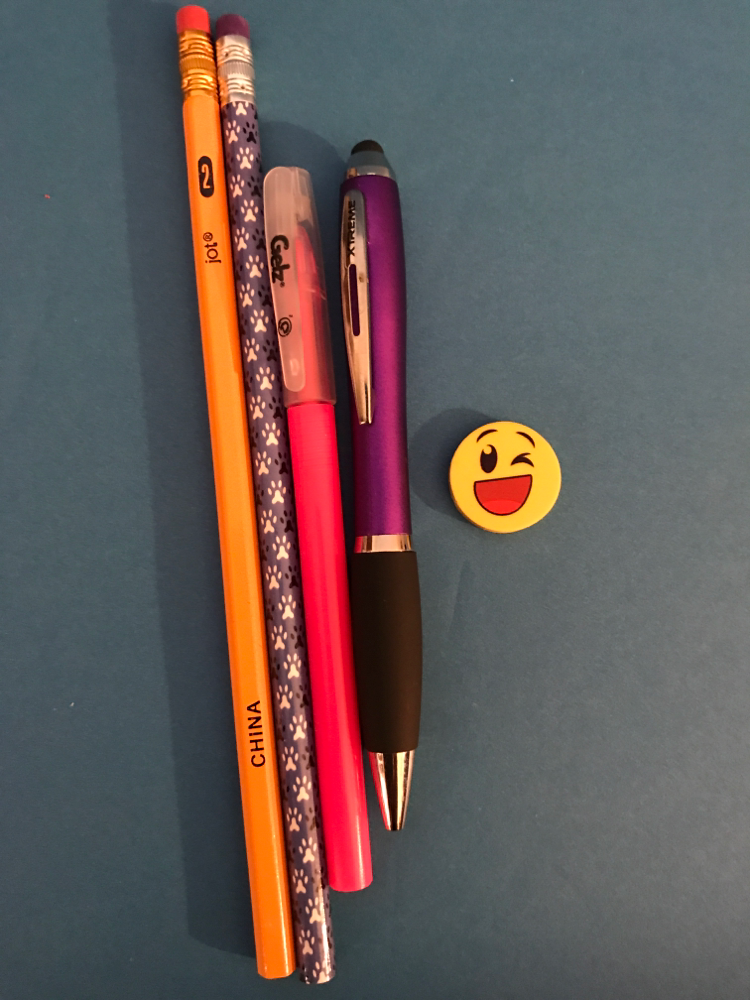 From left to right.
Jot Yellow No.2 Pencil- $.06
Paw Print Pencil- $.16
Gelz Pen- $.42
Extreme Pen/Stylus- $1.20
Yellow Round Emoji Face Eraser- $.14
I love pens and the Gelz Pen is my favorite. I don't usually use pencils though. They do give a nice variety of writing utensils.
Overall Verdict: I was extremely pleased with everything that I received. Like I said it was like they knew me, even though I didn't answer any questions, so I can only imagine how greatest it is when you do. The value came out to be $28.71, which is a little low since you're paying $30, however this was just a beta test and we helped them to make their subscription even better. You should give them a try.