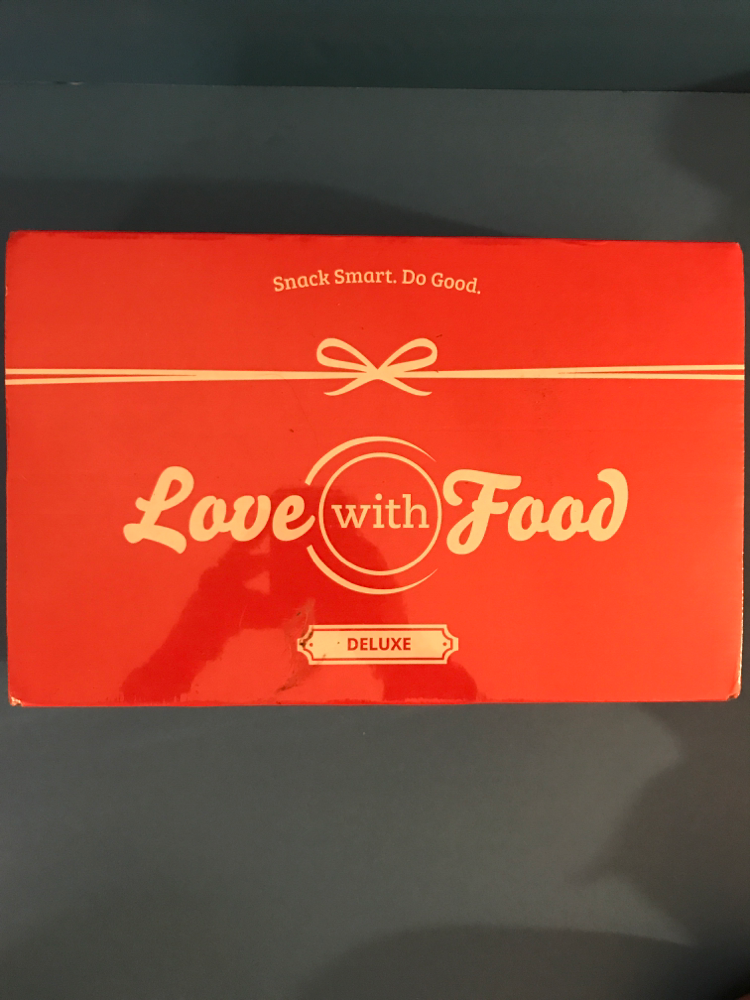 Love With Food Subscription Box is organic all natural snacks delivered to your door monthly. They have 3 different plans to choose from. This is the deluxe box which starts at $16.50 a month  for 15+ snacks a month.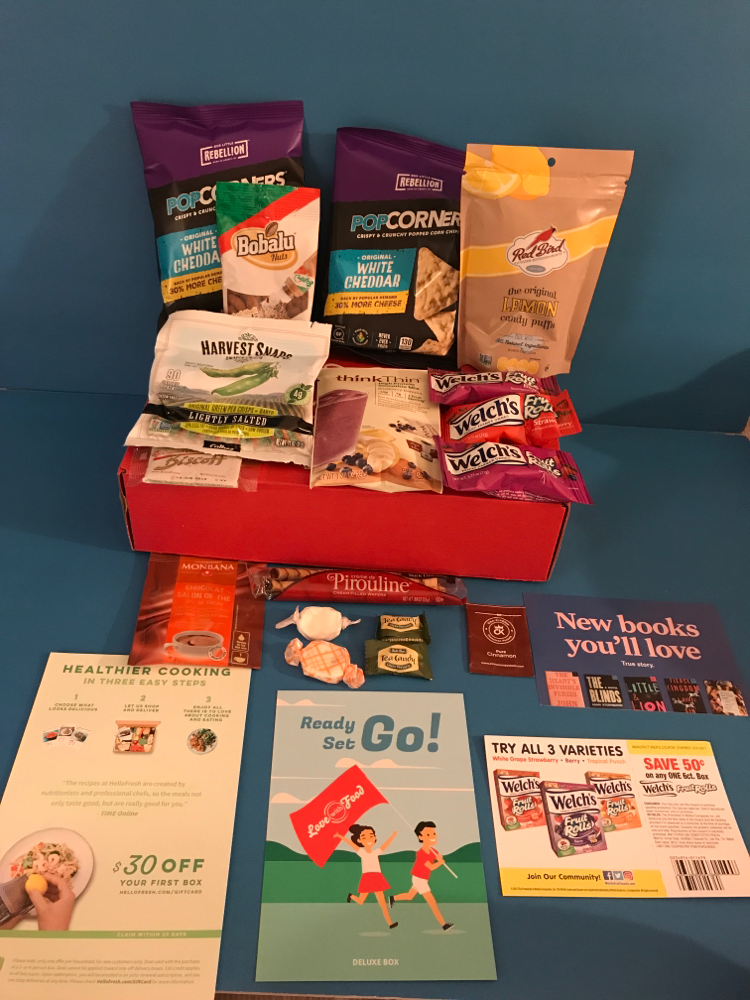 They also almost always include coupons and other savings for various things. Here's each item.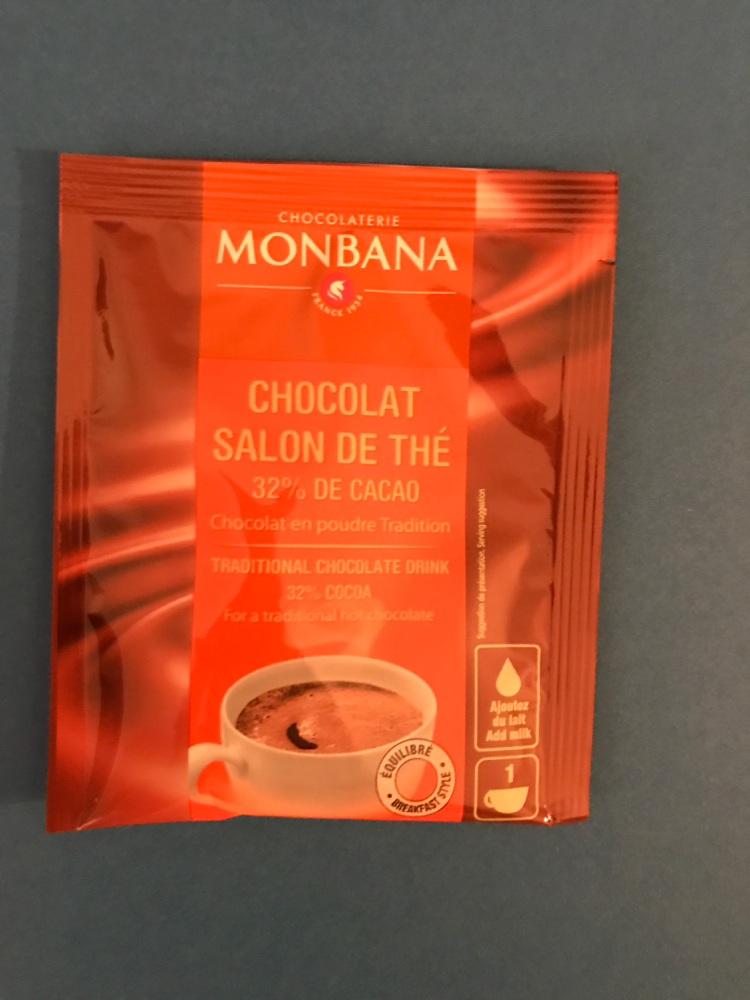 Chocolat Salon De The. 1 Packet. Retail Value $2.24?
This is a French Chocolate that you mix with hot milk. I used almond milk and it was absolutely delicious!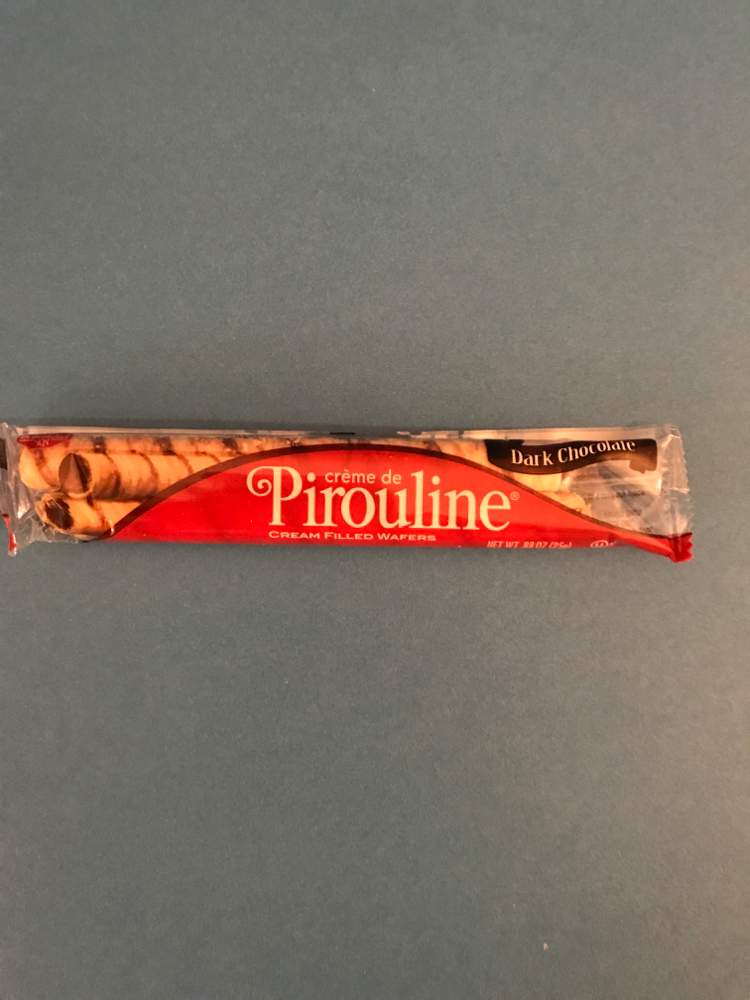 Creme de Pirouline Dark Chocolate Rolled Waffer Cookies. .88 oz. Retail Value $.33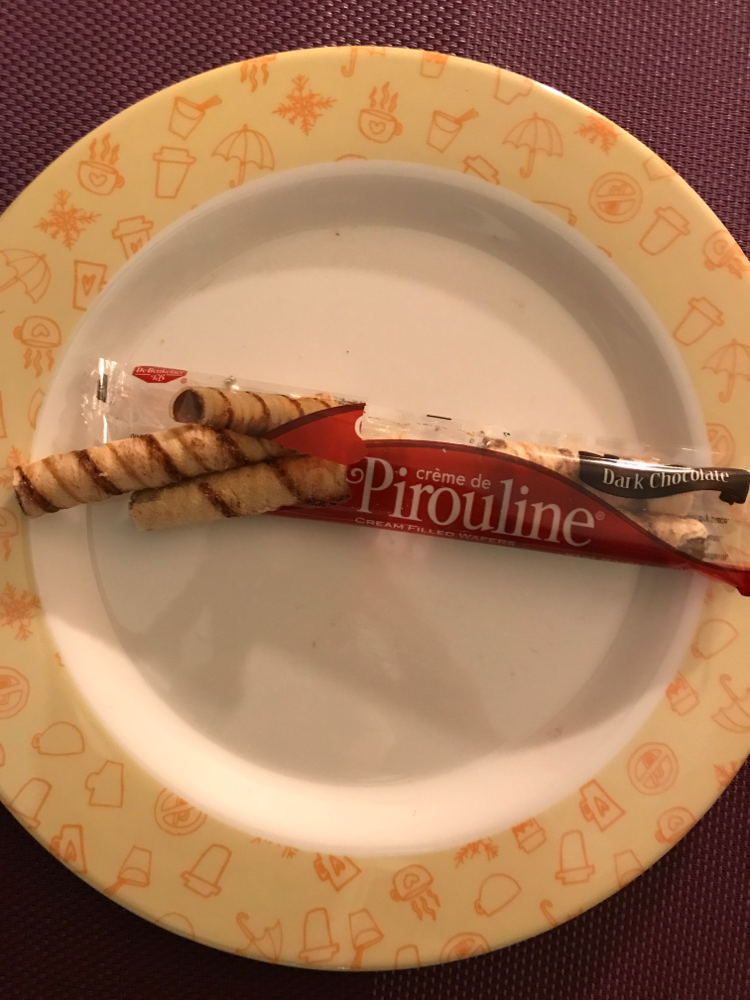 These are absolutely delicious. I have always loved these. The outside is very flaky and the inside is filled with the chocolate. I could eat a whole container of these at once!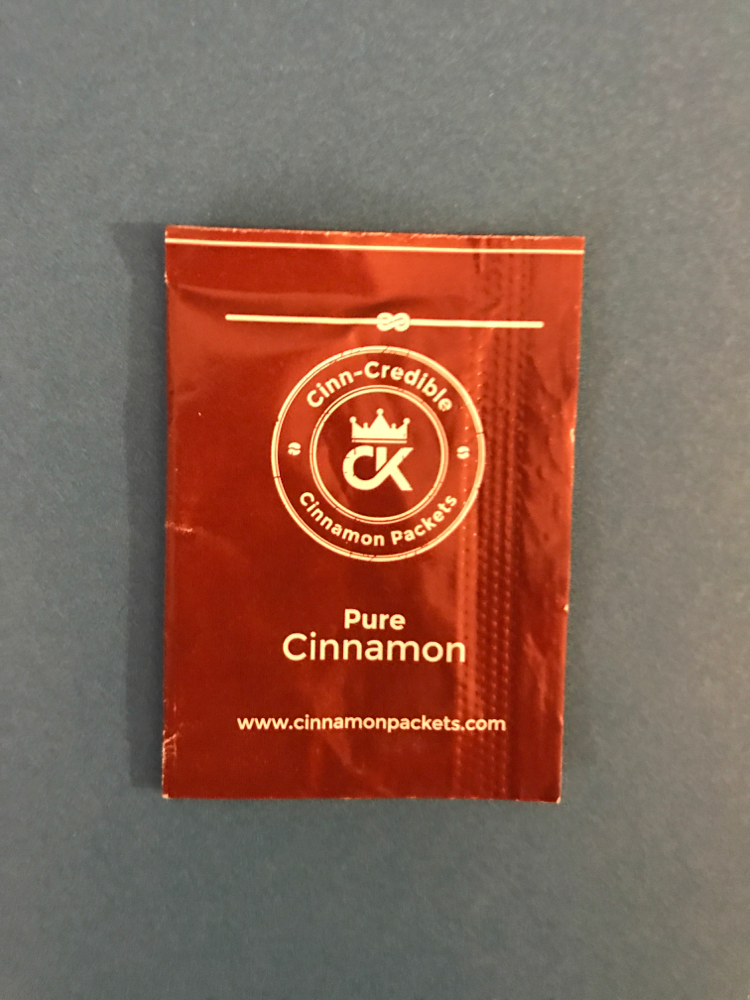 Pure Cinnamon Packet. Retail Value $.11
I don't care for Cinnamon, but this has a great story behind it and I'm so glad that they included this in the box.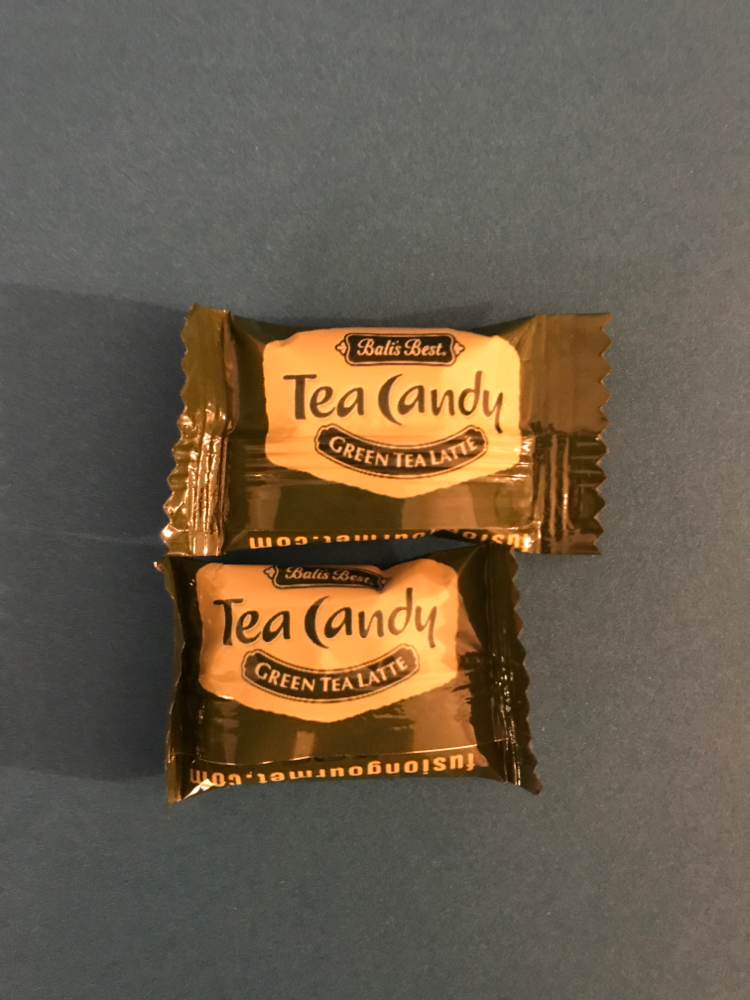 Bali's Best Tea Candy Green Tea Latte. Retail Value $.02 for both.
These have a different taste to them. The candy is a light green and I can't really describe it, but it wasn't my favorite.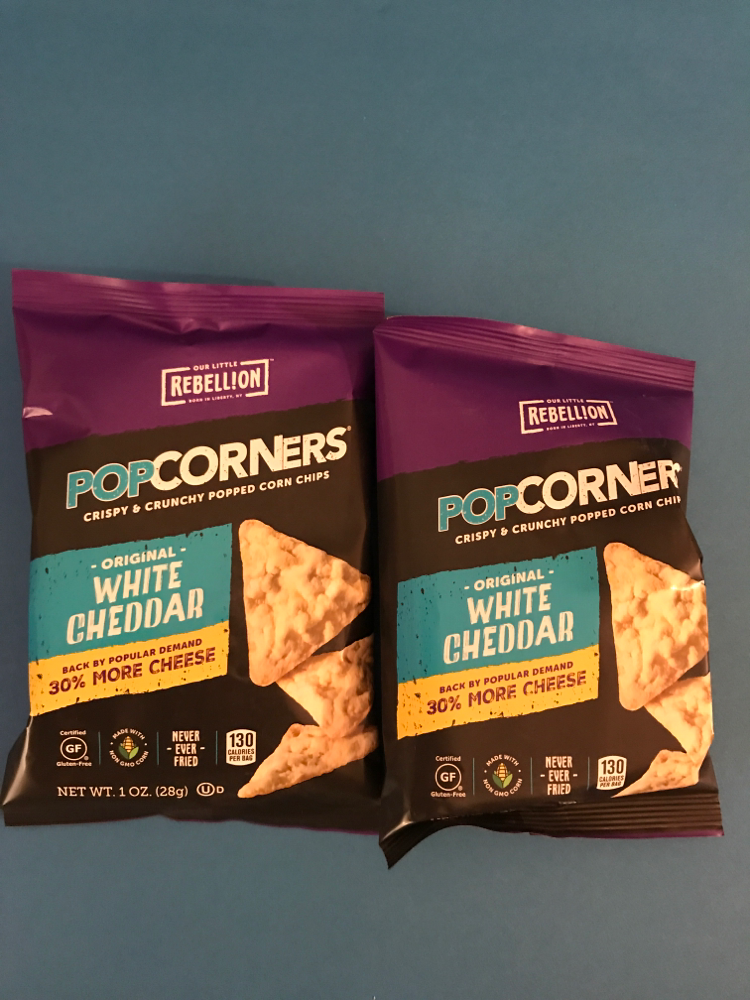 Popkorners Original White Cheddar 1oz each. Retail Value $1.63 for both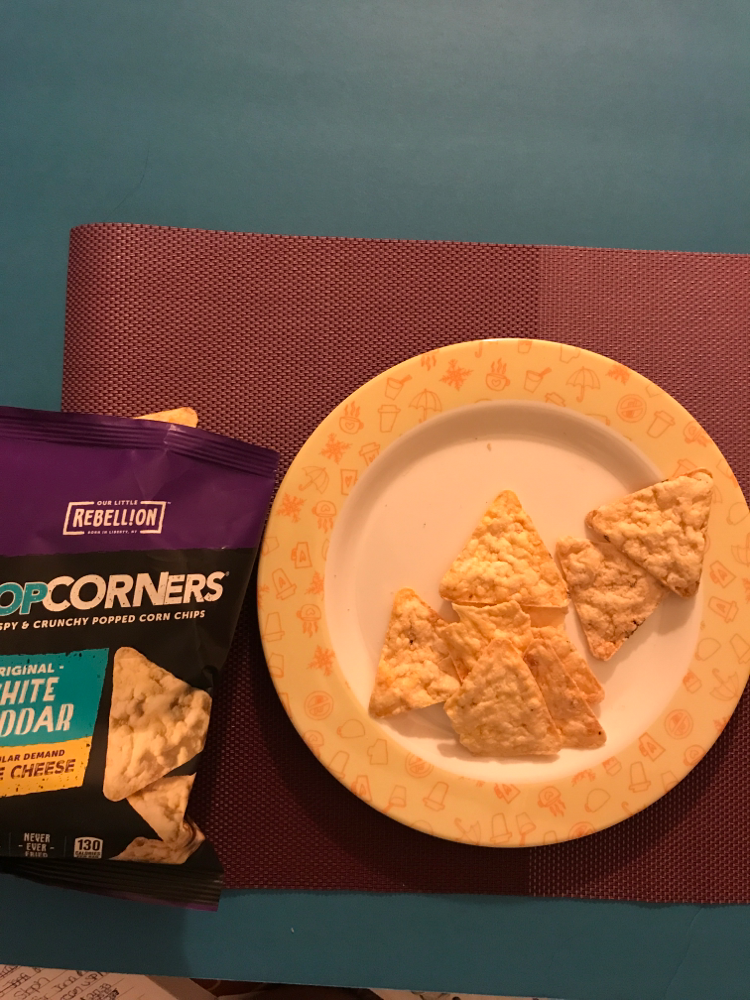 These have been included before and anything with cheese is right up my alley. They're baked and they come in a variety of flavors. I have purchased these before and will again.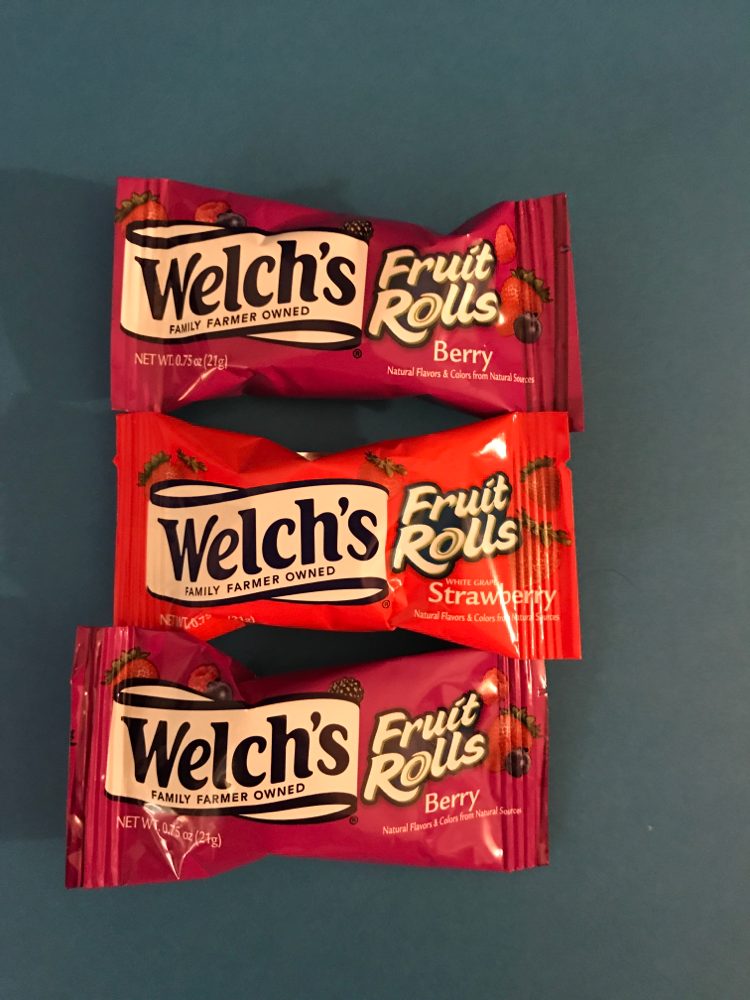 Welch's Fruit Rolls, Berry & Strawberry. 0.75 oz each. Retail Value $4.96 for all 3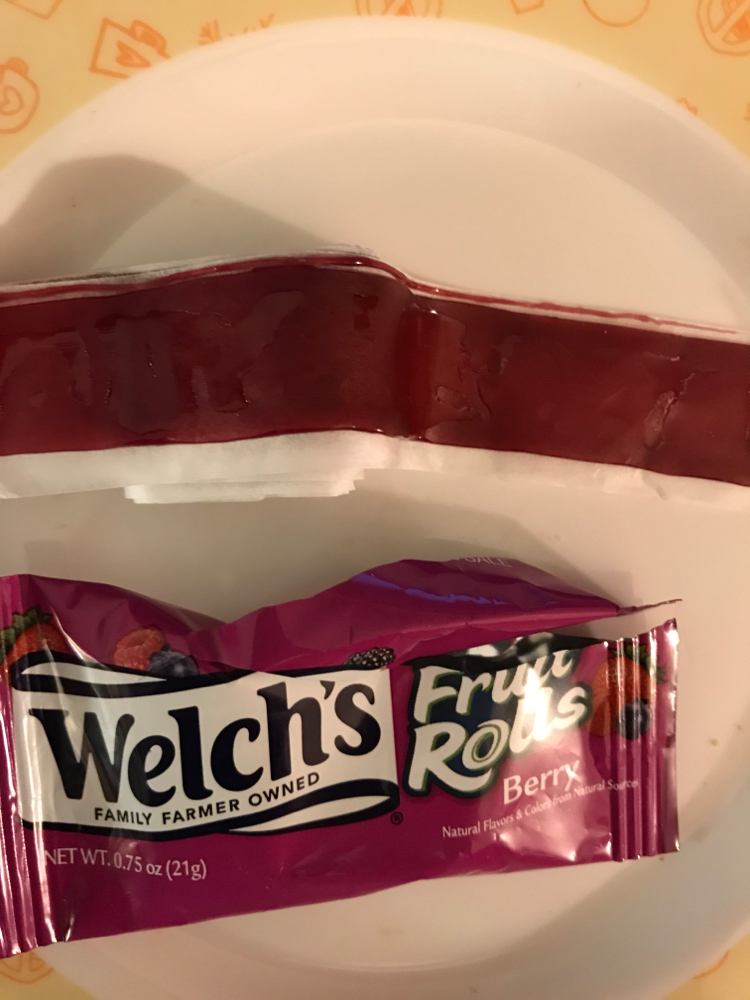 This is the Berry.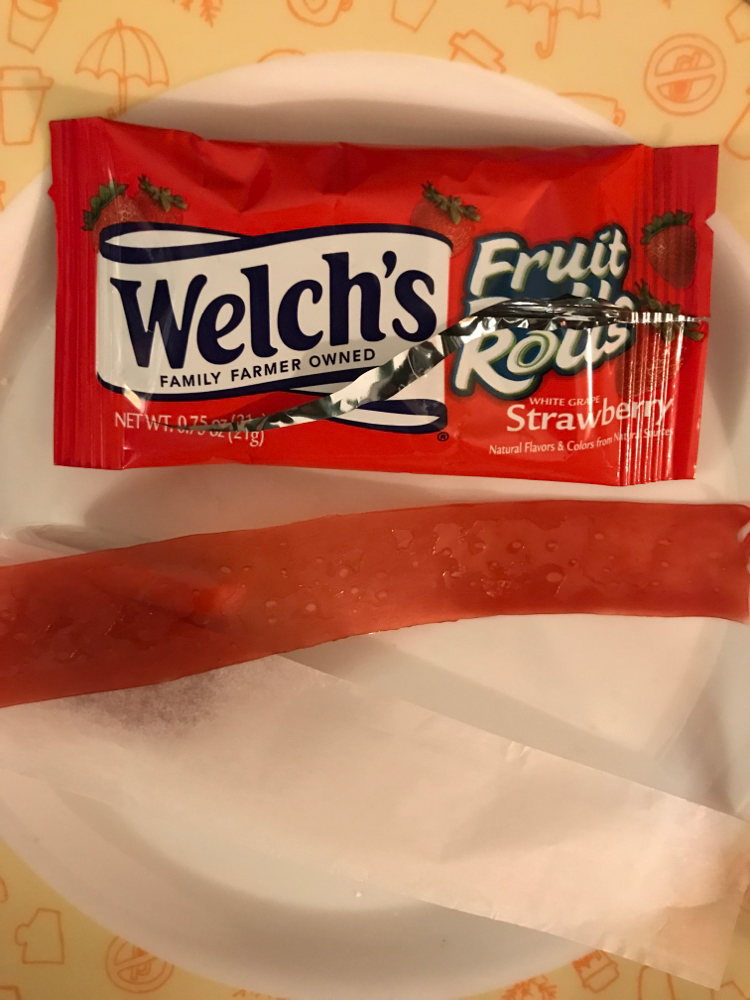 And here's the strawberry. These remind me of being a kid. I always loved these peeling them off the back to see if I could eat it without it breaking. Of course I had to try it, but it was too much for me at once, so I gave up. I still love these though.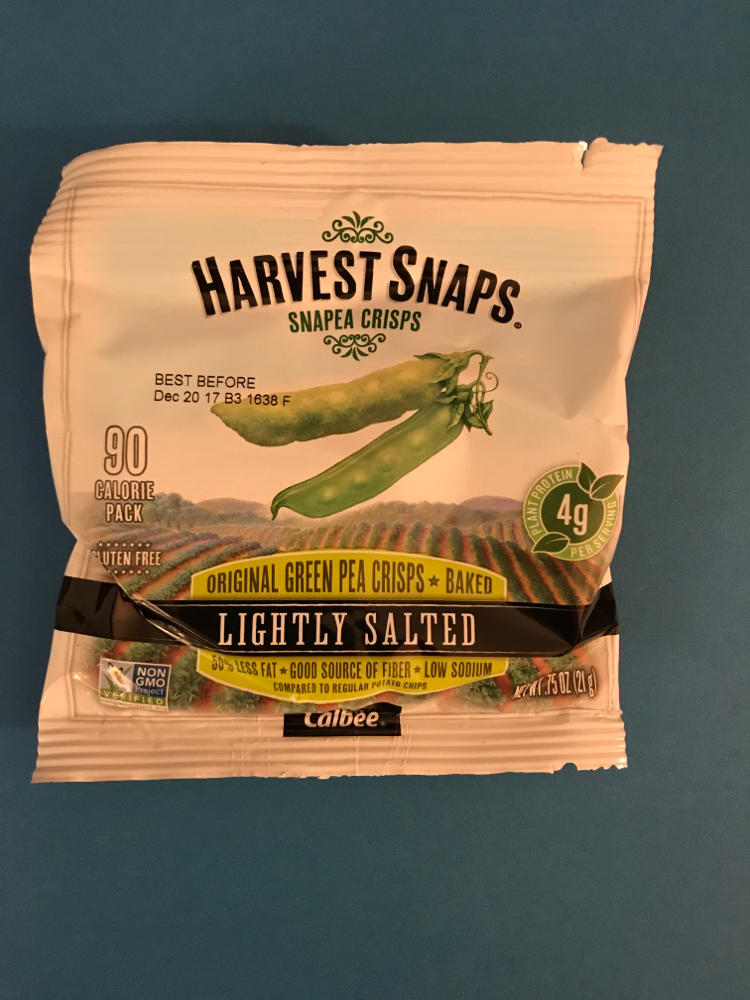 Harvest Snaps Lightly Salted Original Green Pea Crisps. .75oz. Retail Value $2.92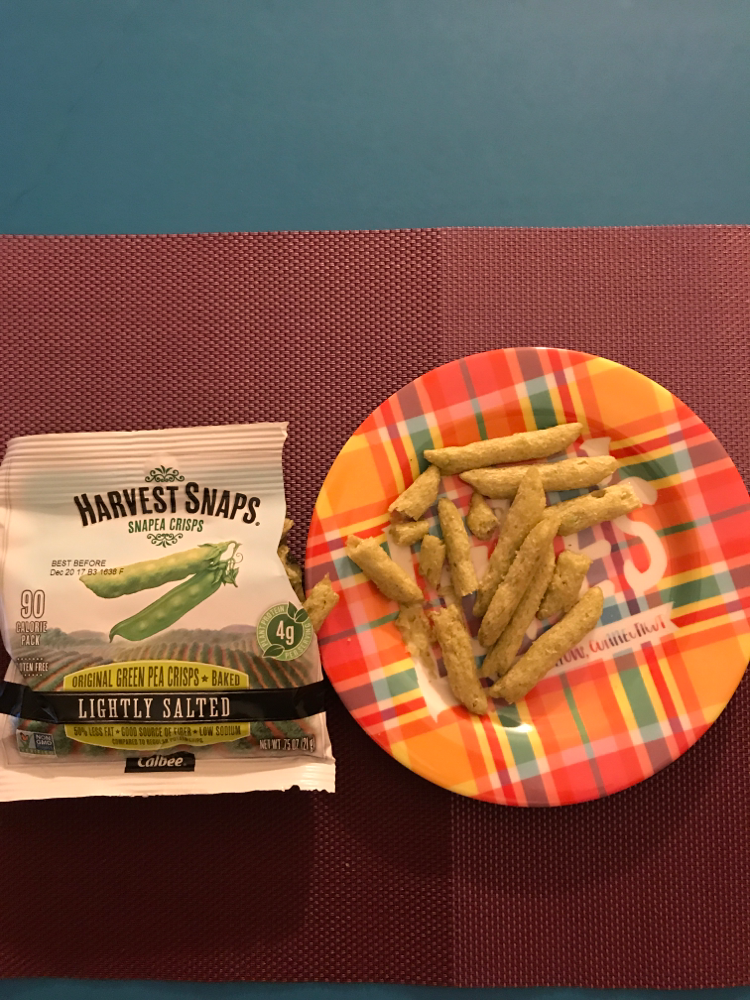 These are just liked dehydrated peas, but they don't taste like them and they're a great snack for the whole family. This bag is only 90 calories so it's a great pick me up during the day to have.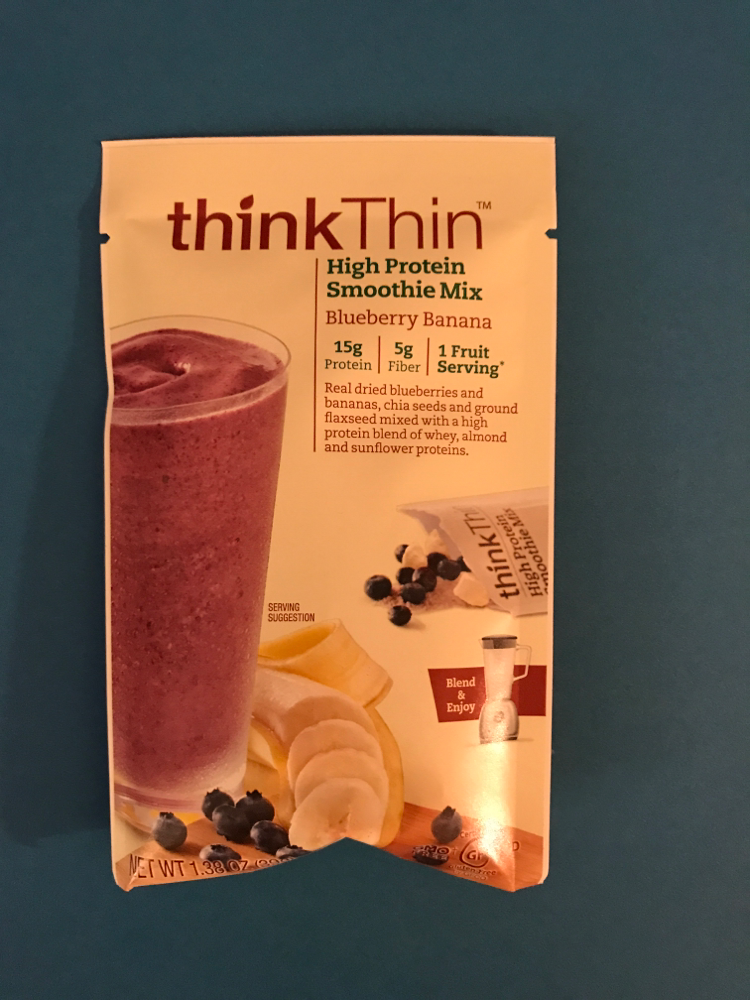 Think Thin High Protein Smoothie Mix Blueberry Banana. 1.38 oz. Retail Value $3.49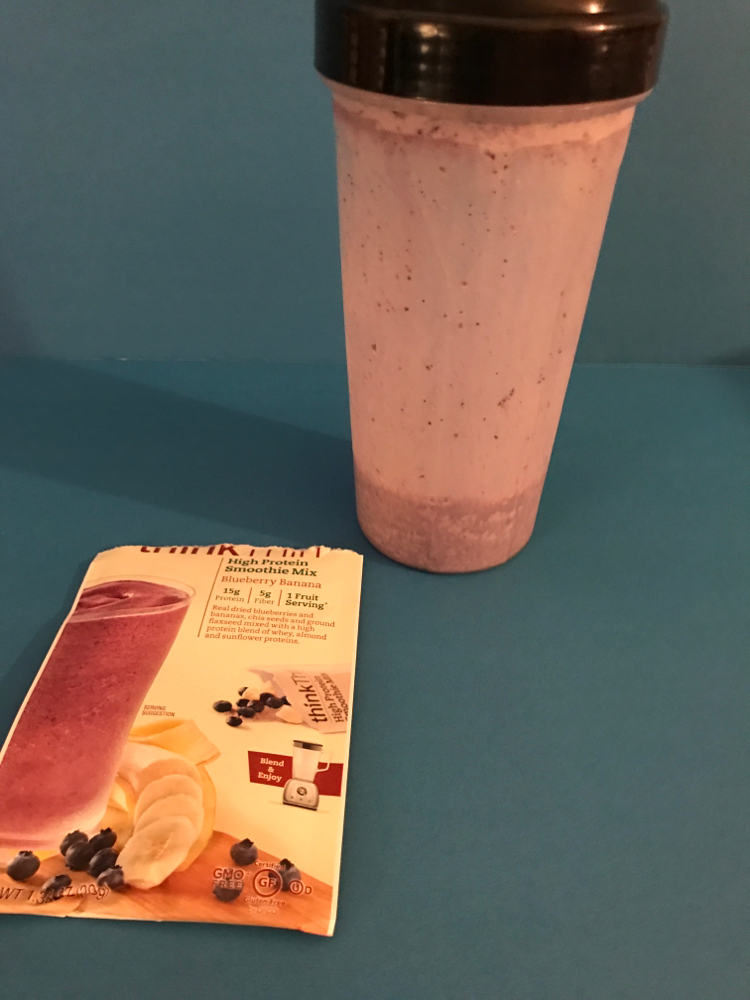 I almost forgot to take the picture this was so good. While mixing it in the blender with almond milk and ice you could actually smell the fruit. I have since tried other products by this brand and have not been disappointed.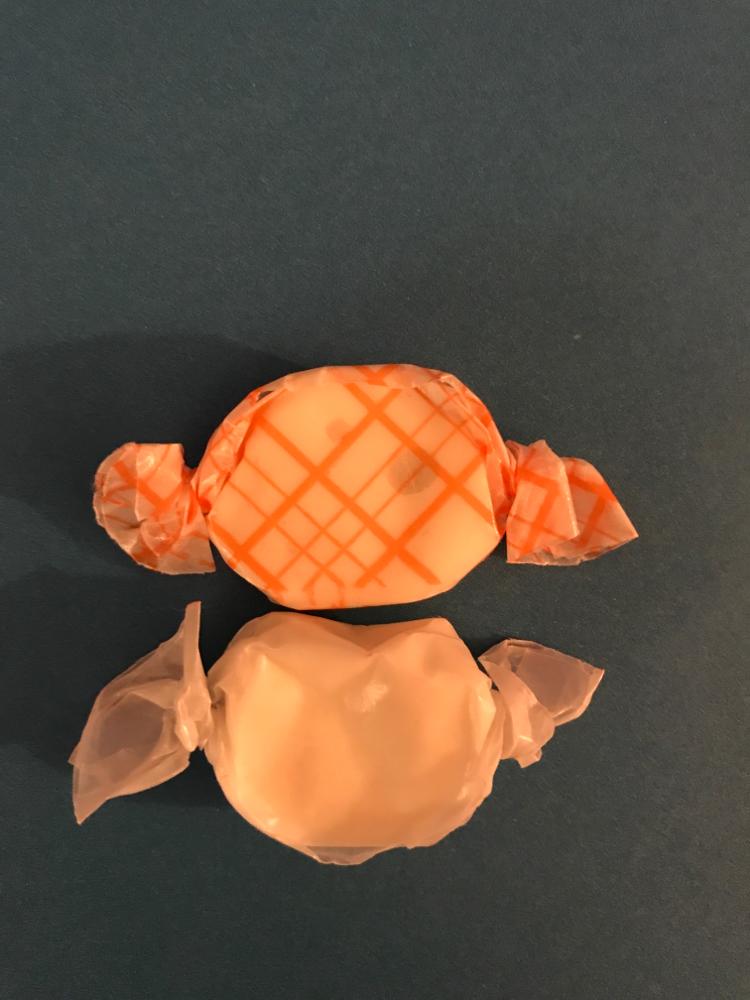 Florida Candy Factory Orange & Vanilla All Natural Salt Water Taffy. Retail Value for both $.10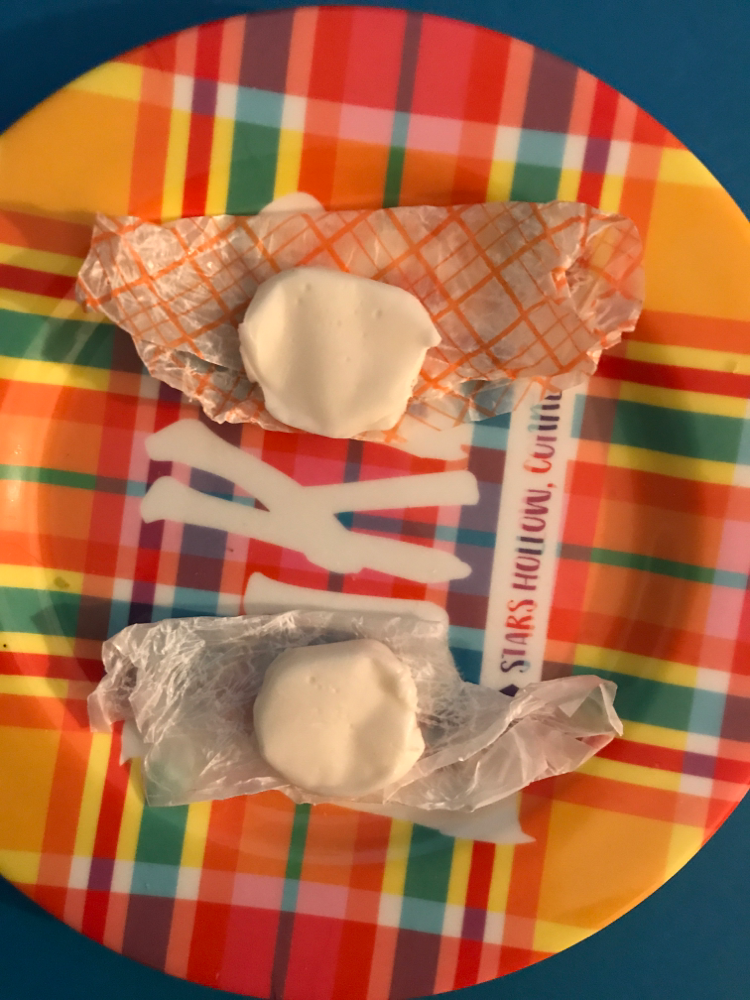 All of their all natural salt water taffy is white because they contain no Soy, gluten, artificial coloring or flavoring, fat or salt. So you tell the flavors by the wrappers. I usually don't care for orange, but it was actually my favorite of the two.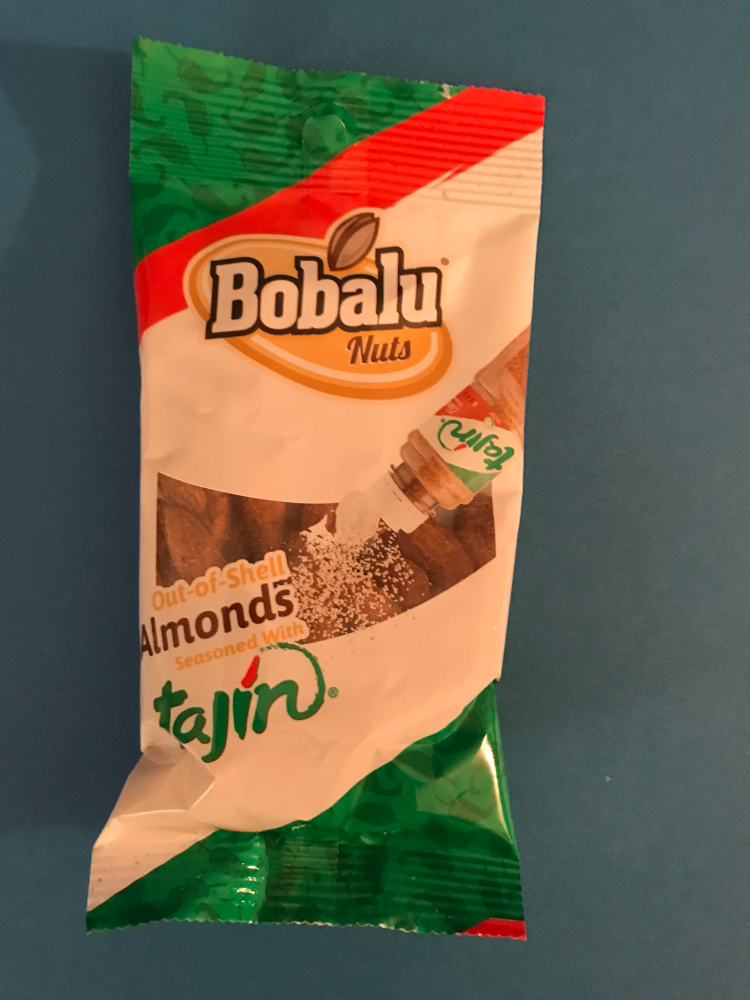 Tajin Out Of The Shell Almonds. 1.8 oz. Retail Value $2.03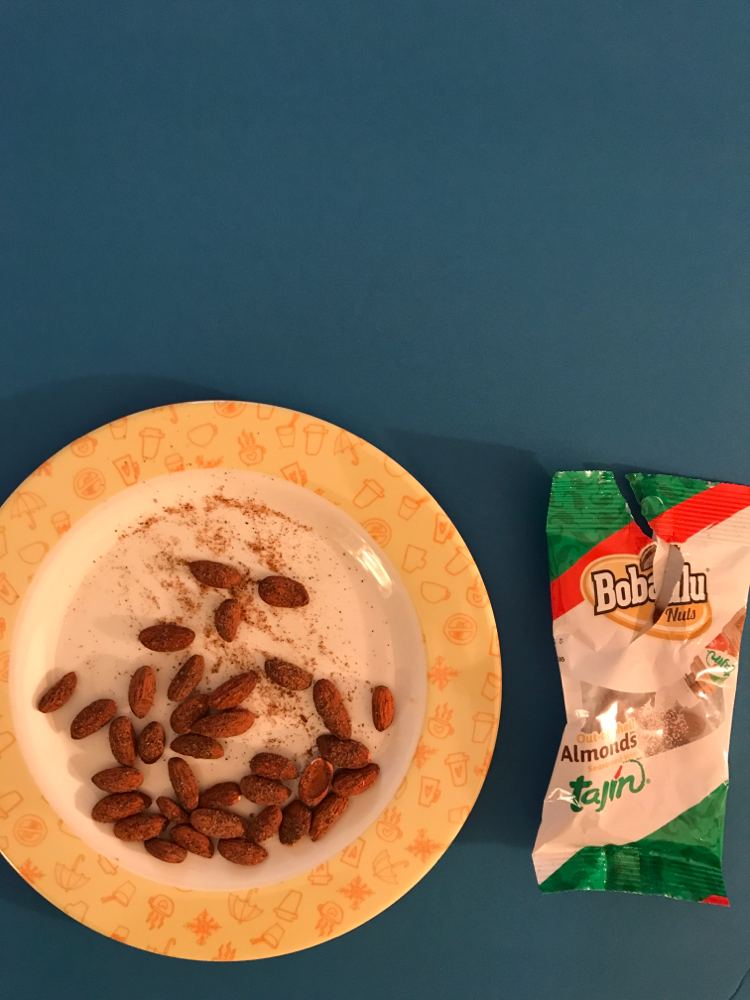 I've never heard of Tajin before and I don't know how to describe it other than it has a spice initially and then it turns almost sweet. It's a different flavoring, but after a bit it got to me and I couldn't finish them. You should read up about the flavoring, it might be for you.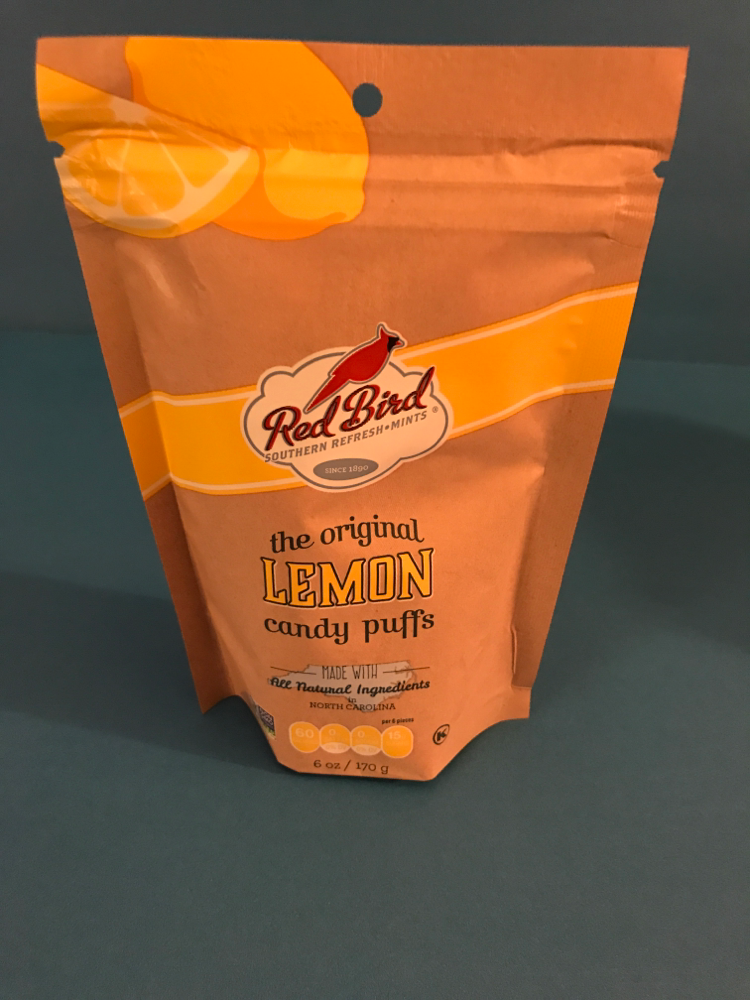 Red Bird The Original Lemon Candy Puffs. 6oz. Retail Value $3.50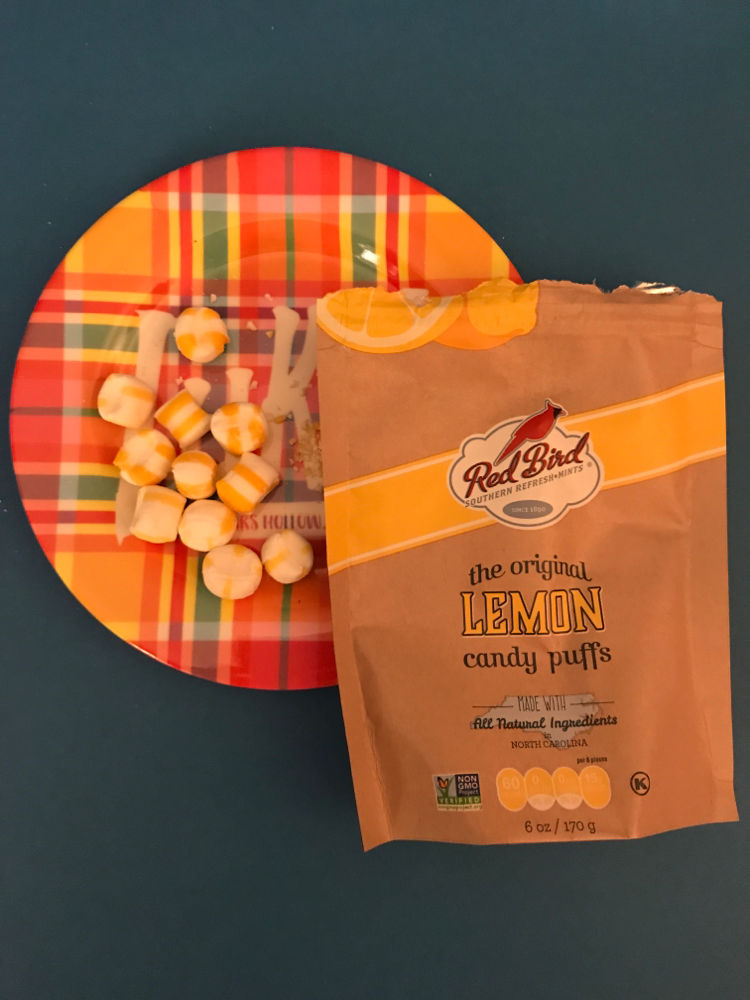 I normally don't like lemon, but these are really good. They're sweet, but not too sweet. The bag does down fast.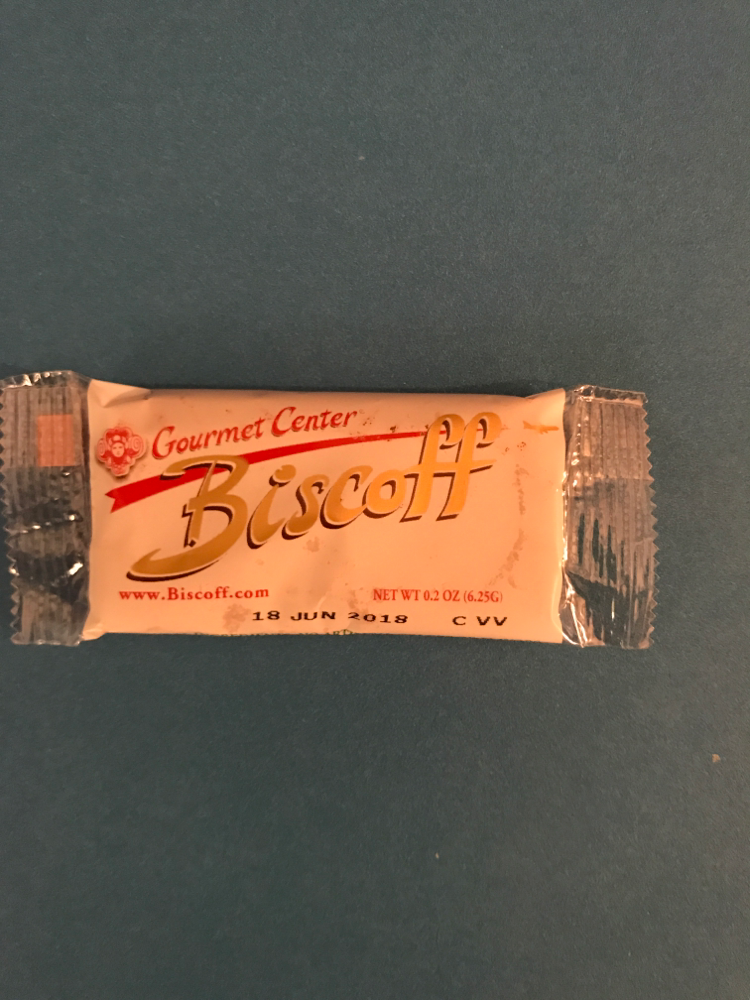 Biscoff Cookie 0.2 oz. Retail Value $.20.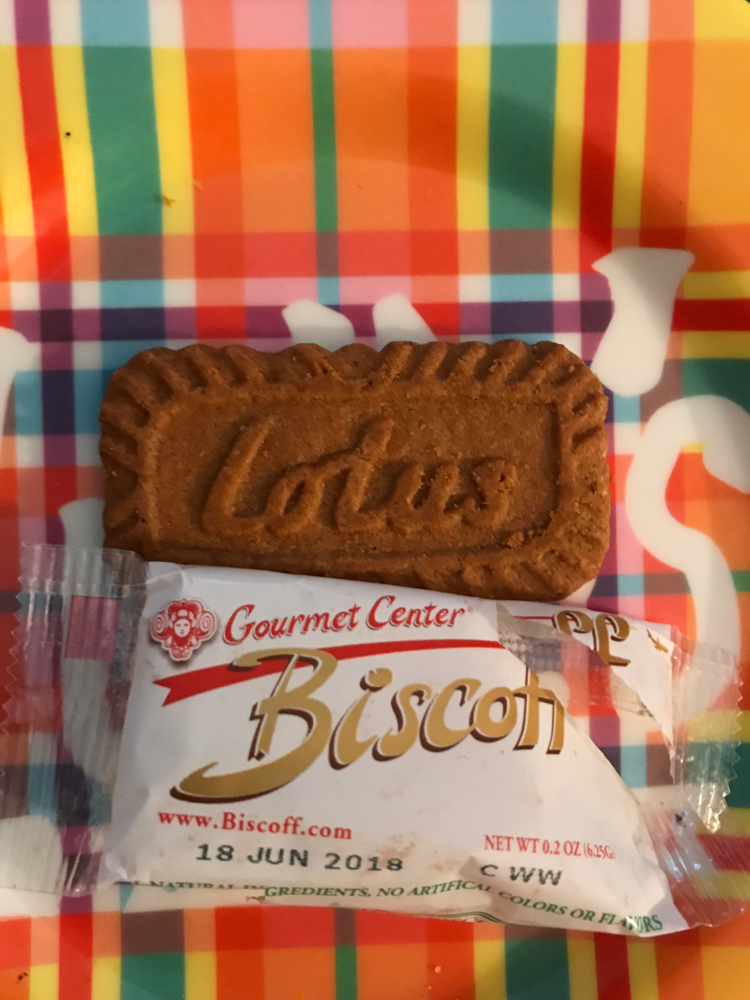 This I have to find. It's so delicious and had a bit of sweetness to it. One of the best things I had in a while.
Overall Verdict: This was a great box! It had a lot of different items in it. It did have 15 items and the total retail value came out to be $21.53, which for a food box being more than what you paid for is AWESOME!!! 
What did you think of this box?
Comment below.
COPY CODE SNIPPET