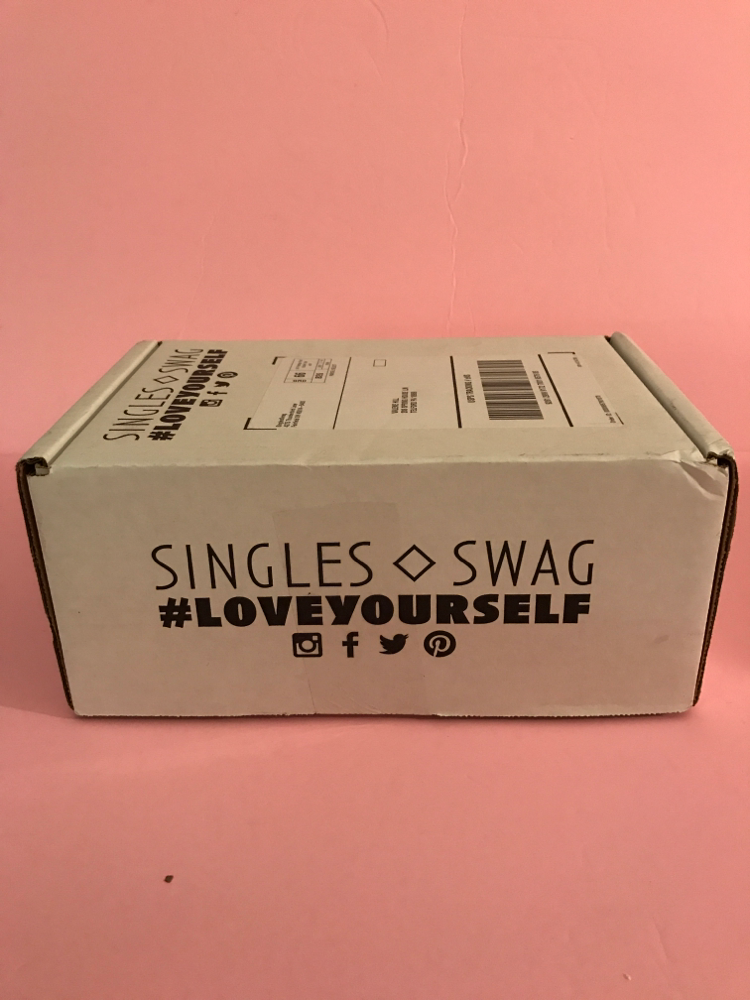 SinglesSwag Subscription is s Subscription box for single women including bath, beauty, fashion & surprises.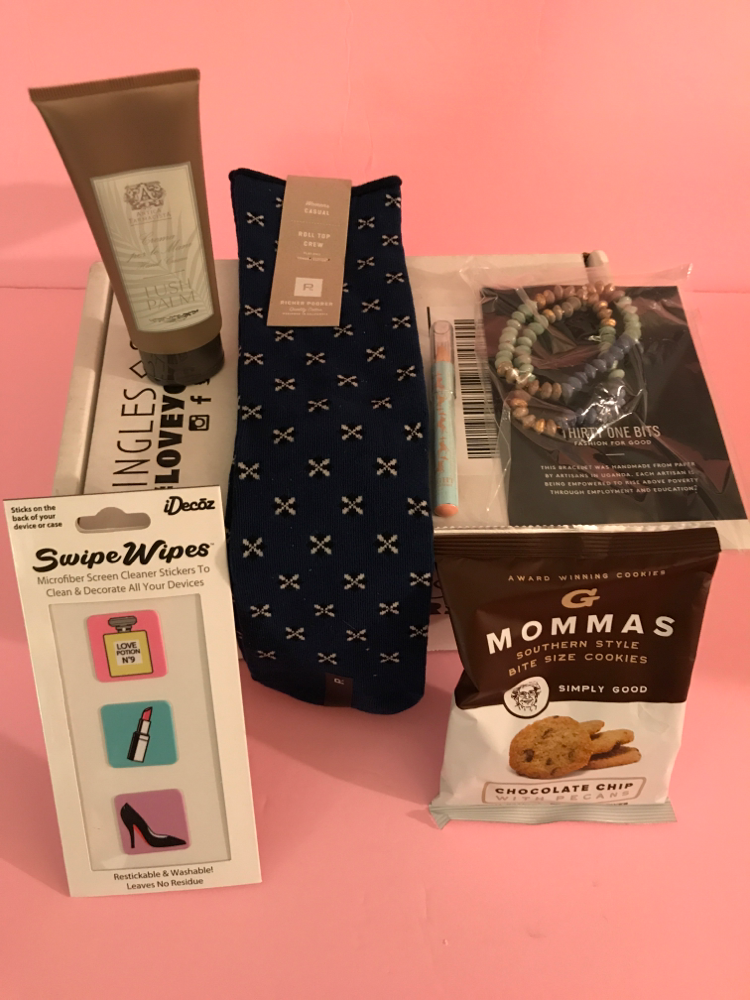 SinglesSwag has two options The petite which you'll receive 3-4 full size items starting at $24.99 and the regular which is this starting at $39.99.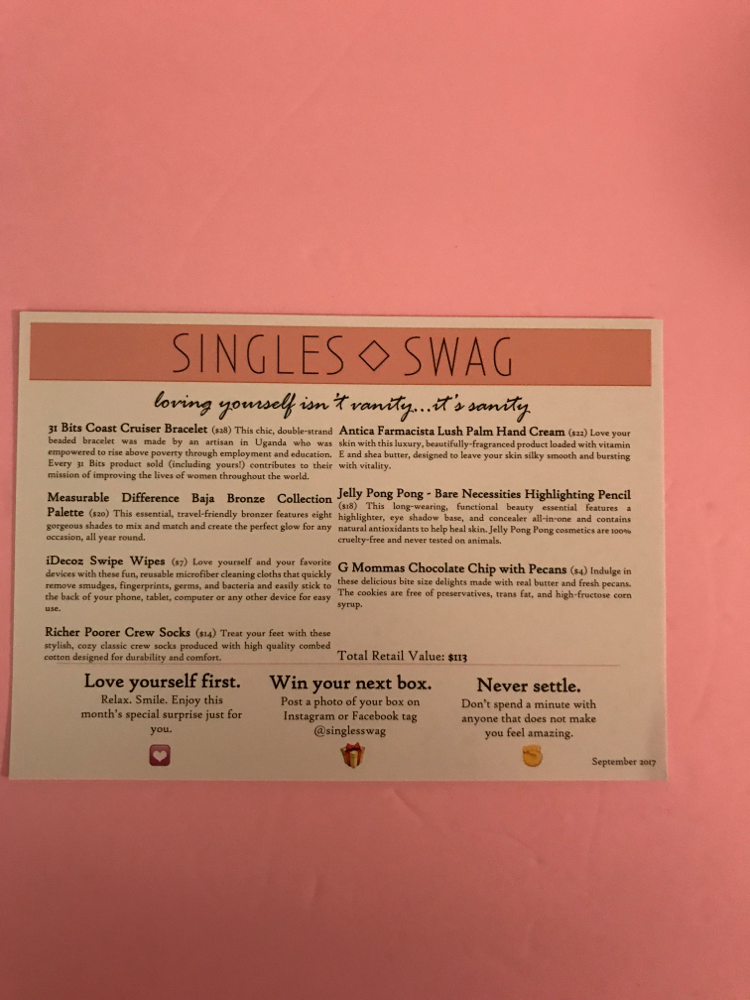 Every box comes with a card detailing the product and giving you the retail value. Let's get to the items.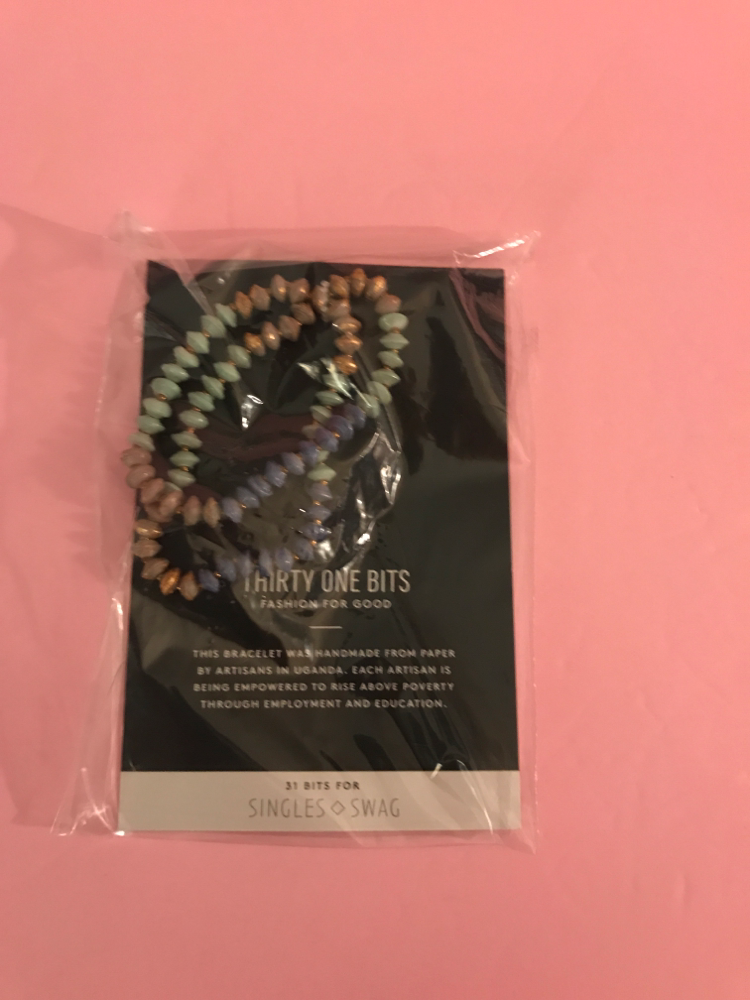 31 Bits Coast Cruiser Bracelet. Retail Value $28.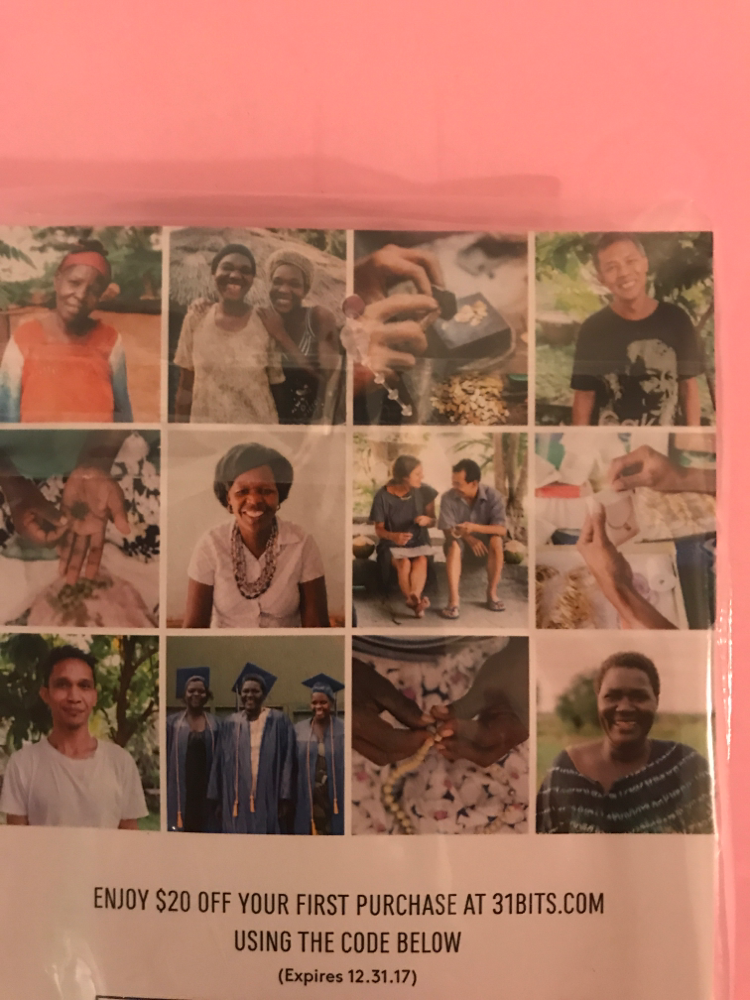 This is a beautiful bracelet that was made by an Artisan in Uganda. Unfortunately, this is a little too big for my wrist, but it's very well made.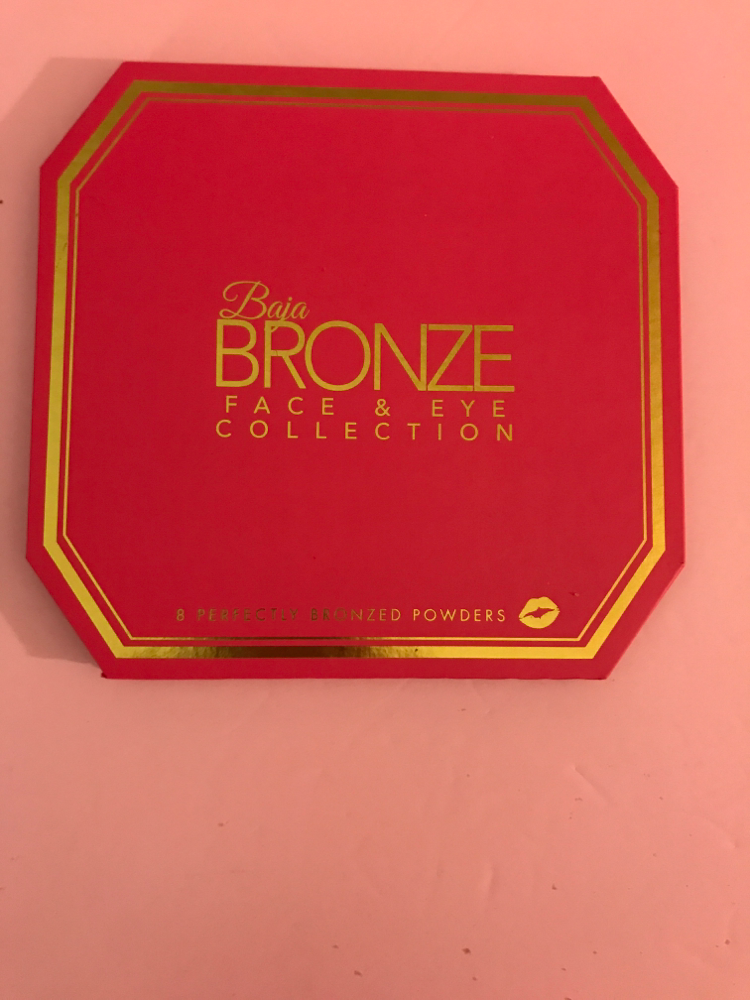 Measurable Difference Baja Bronze Collection Palette. Retail Value $20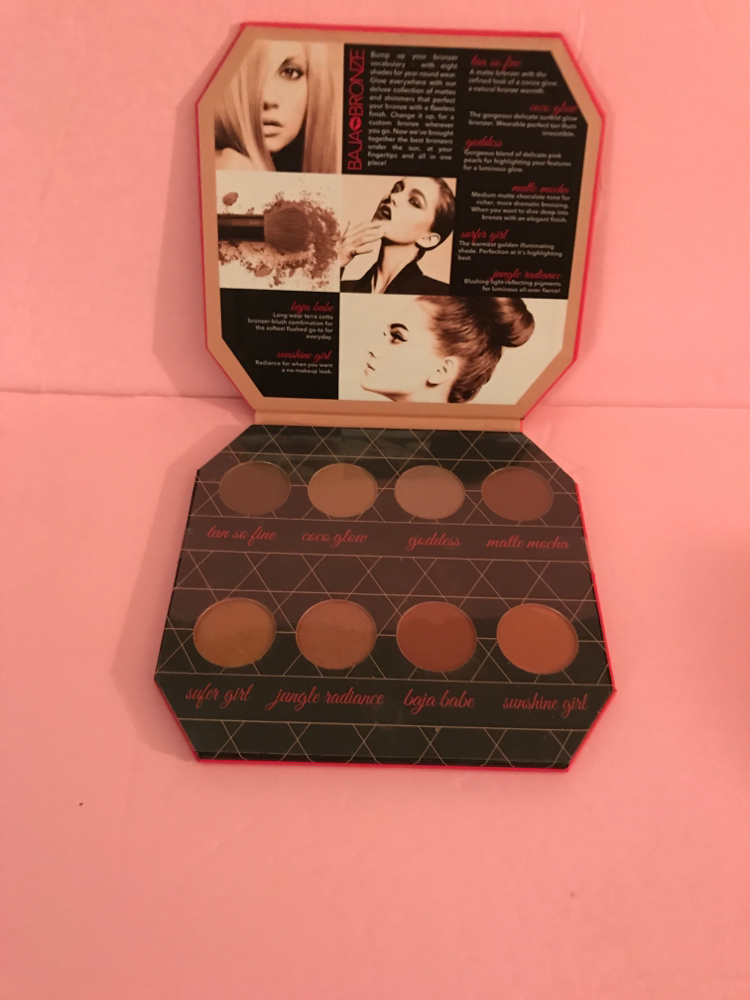 I love bronzers and I love the different colors of this palette to use on different locations of the face and eyes.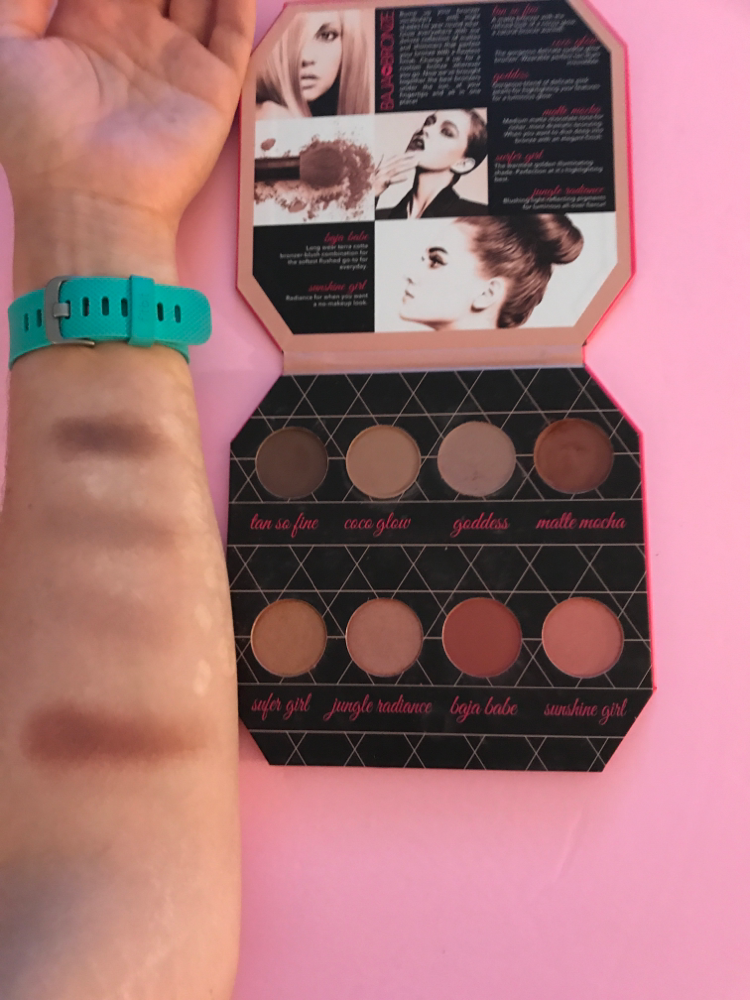 Here's the top row swatched.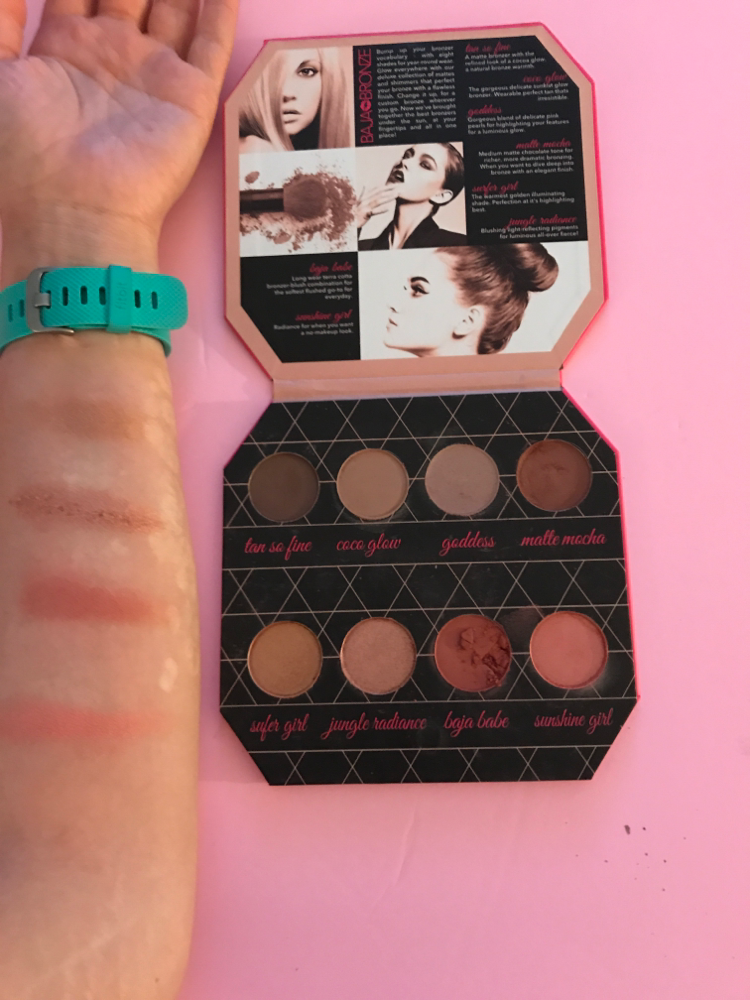 Here's the bottom row swatched. As you can see the whole pallet is beautiful.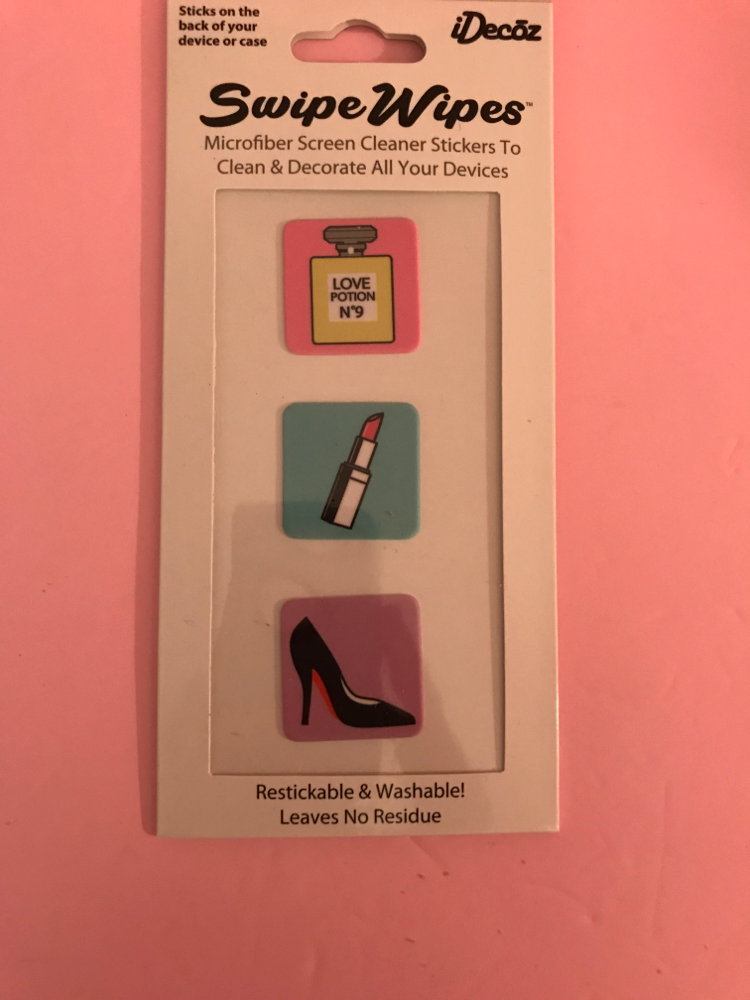 iDecoz Swipe Wipes. Retail Value $7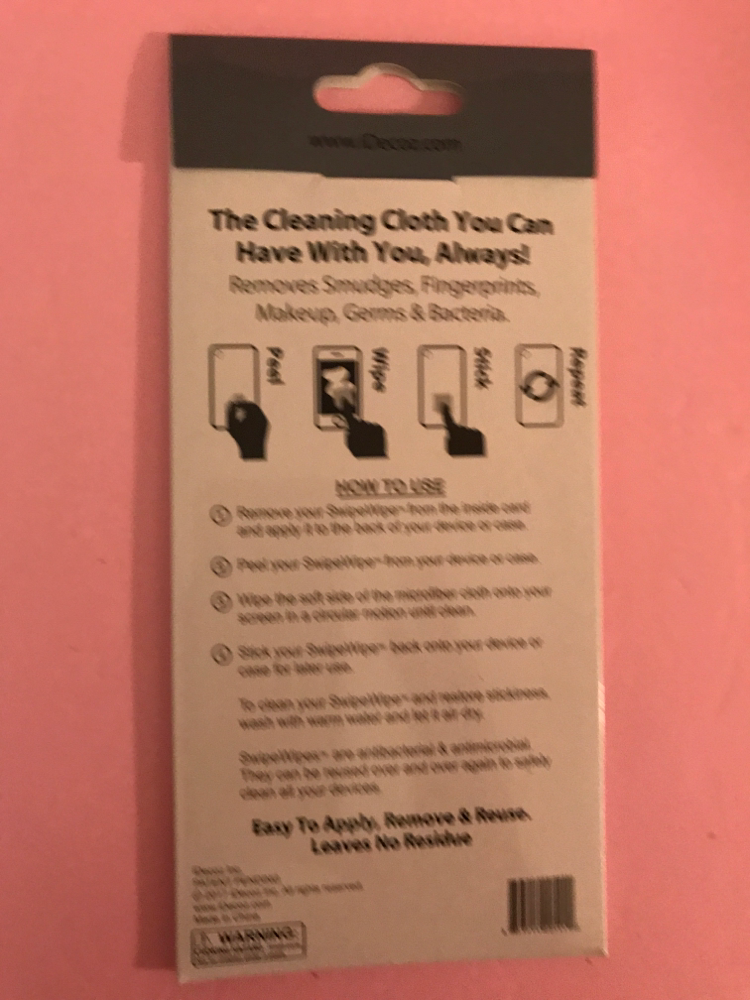 These are great to stick to the back of your phone to have handy whenever you need to clean it.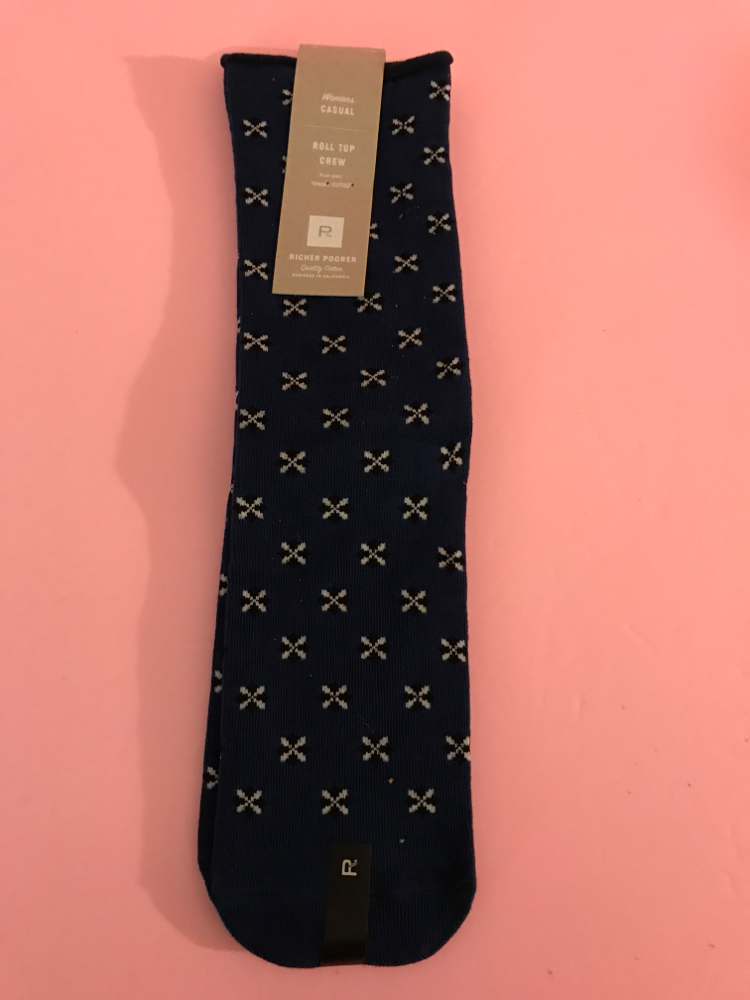 Richer Poorer Crew Socks. Retail Value $14.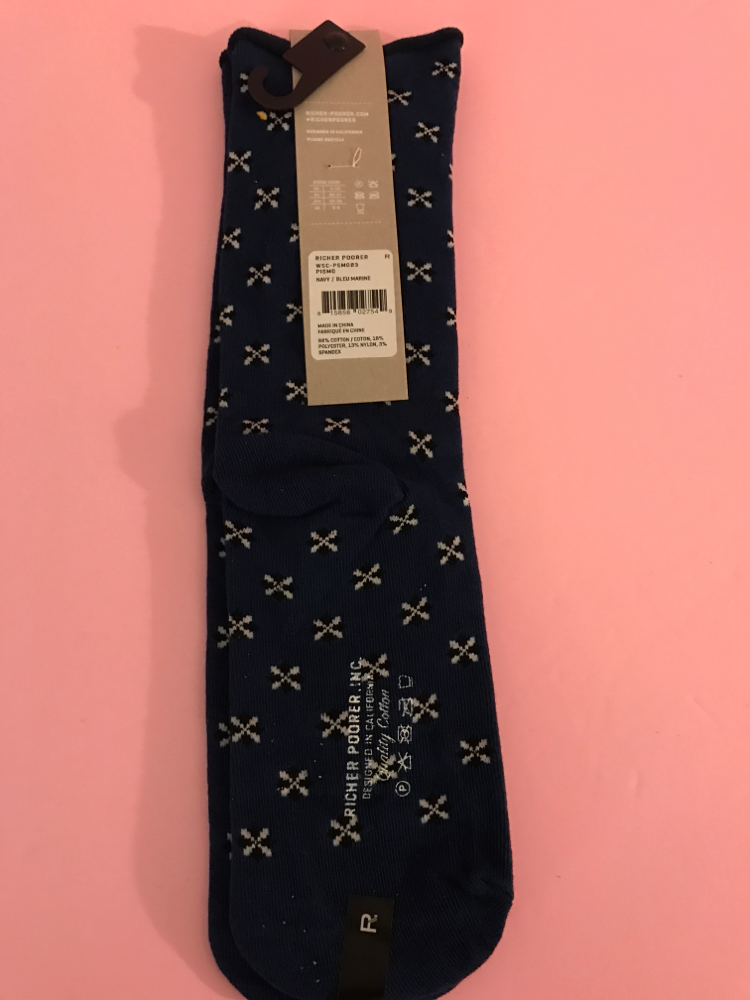 These socks are nice and warm and they're perfect to wear with boots.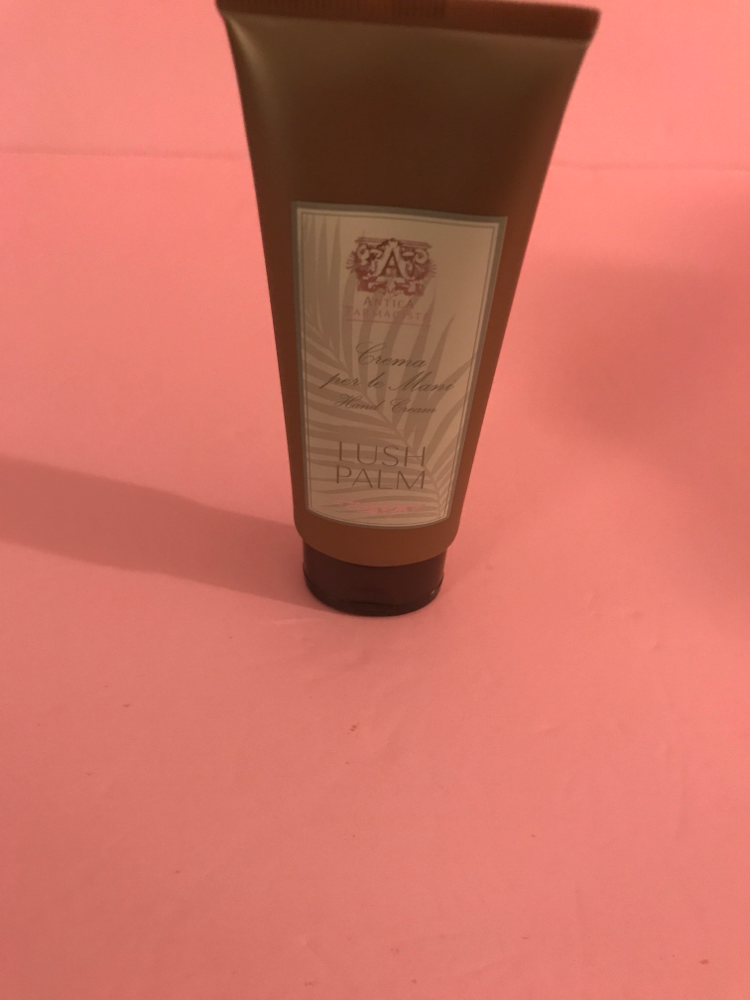 Antica Farmacista Lush Palm Hand Cream. Retail Value $22.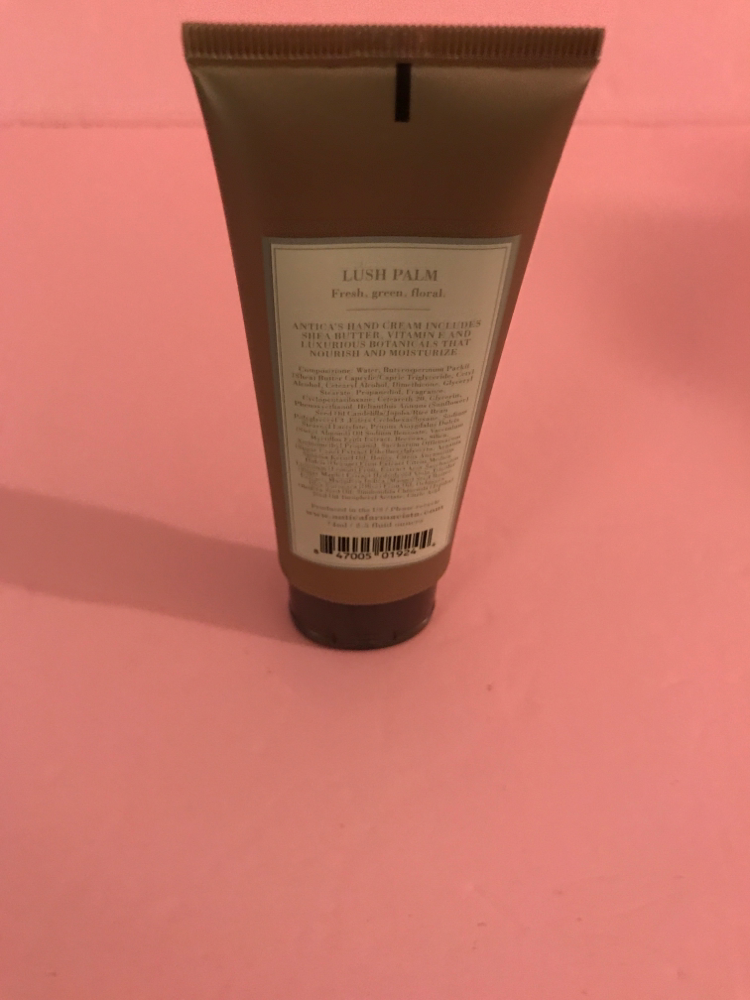 This is loaded with Shea Butter and Vitamin E to make your hands incredibly smooth and soft.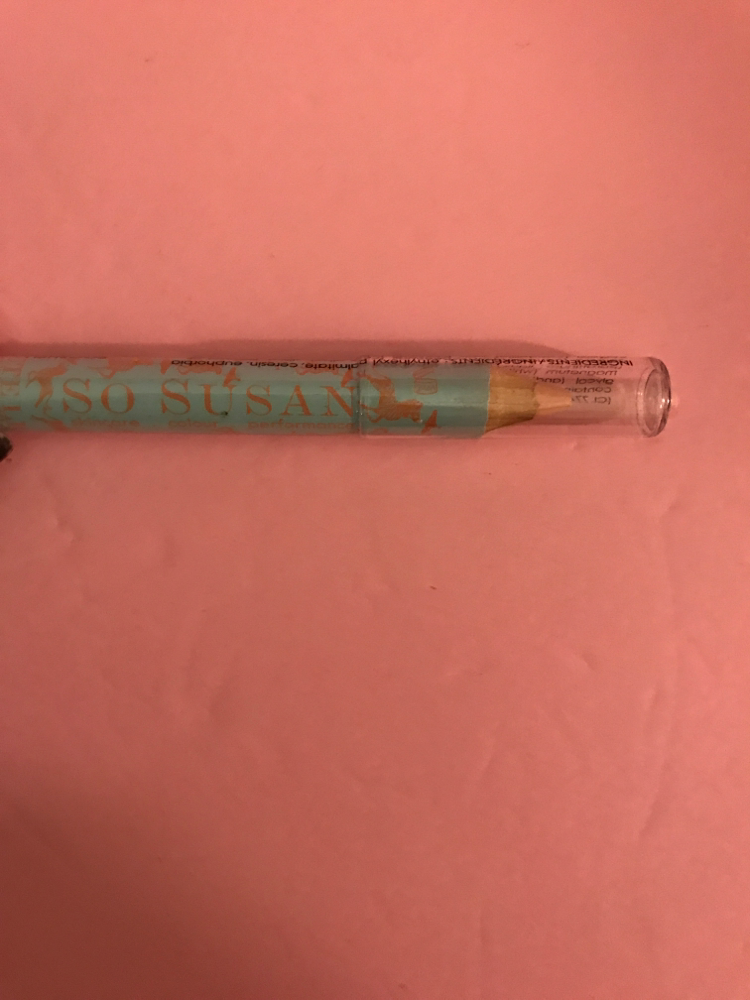 Jelly Pong Pong Bre Necessities Highlighting Pencil. Retail Value $18.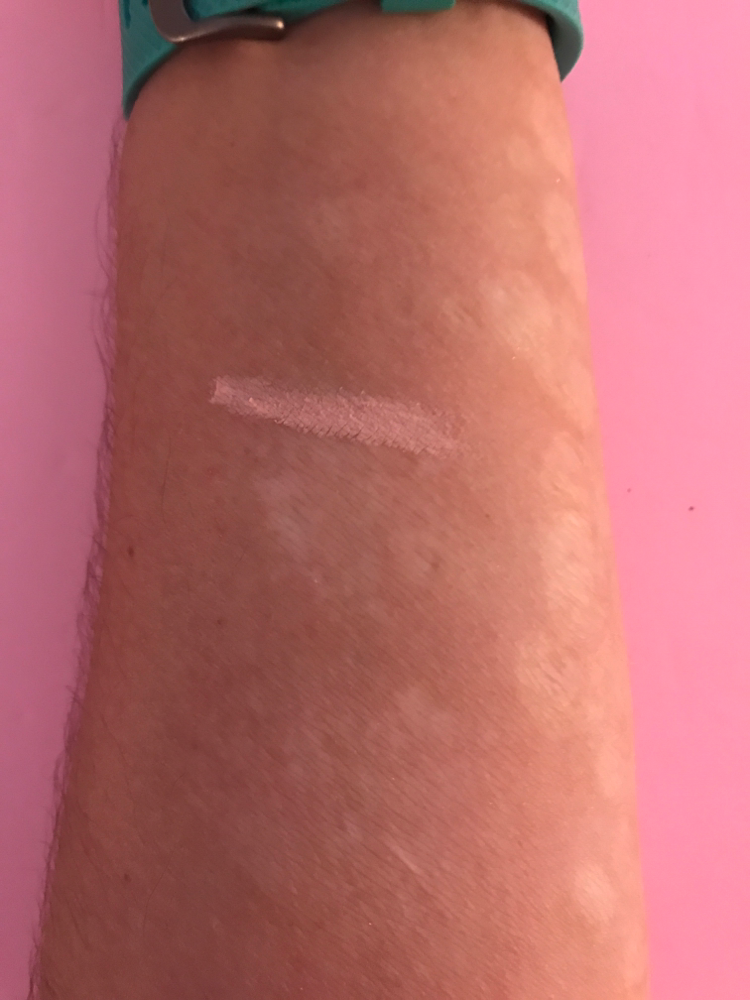 This can be used as a highlighter, eyeshadow base or concealer. I like it as a highlighter.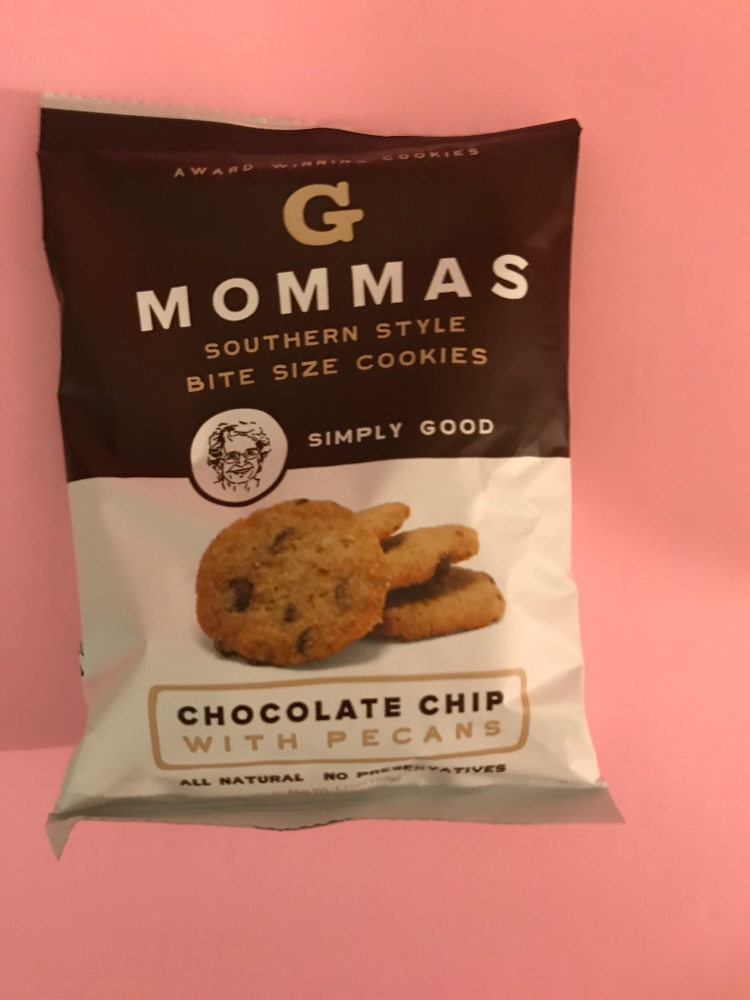 G Mommas Chocolate Chip With Pecans. Retail Value $4.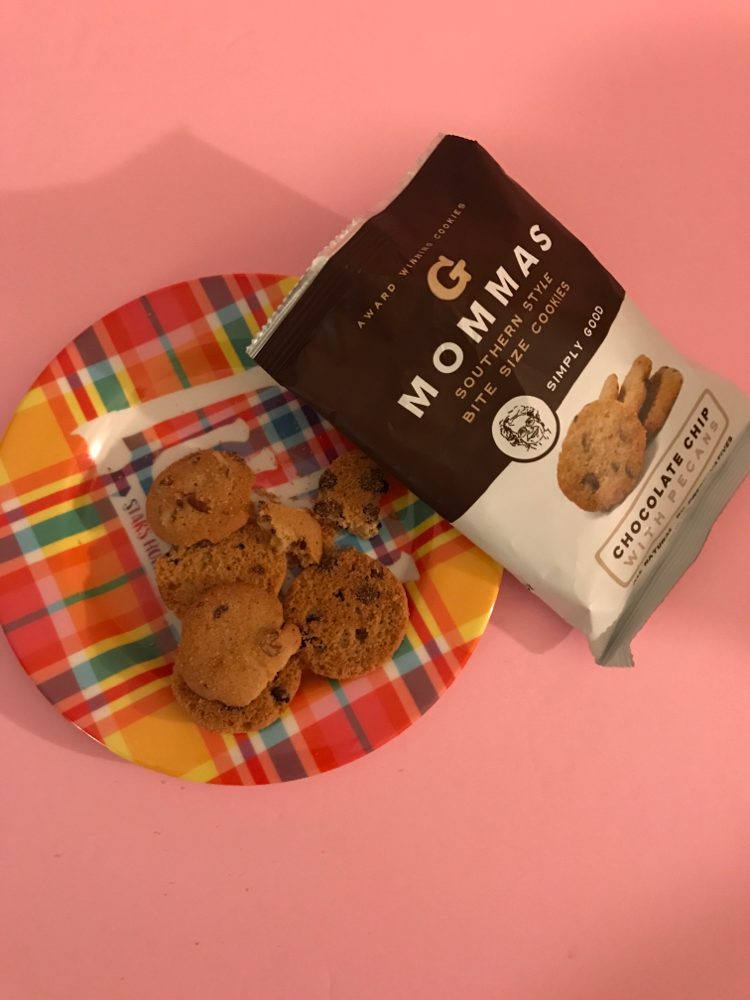 These just melted in your mouth. They're made with real butter and you can definitely tell. They had a buttery taste to them, but not overpowering.
Overall Verdict: I love this box. I don't think that you have to be single to enjoy the items in this box. It came with 7 items which fits the description and the total retail value was $113, which is great for a box like this.
What do you think of SinglesSwag?
Comment below.