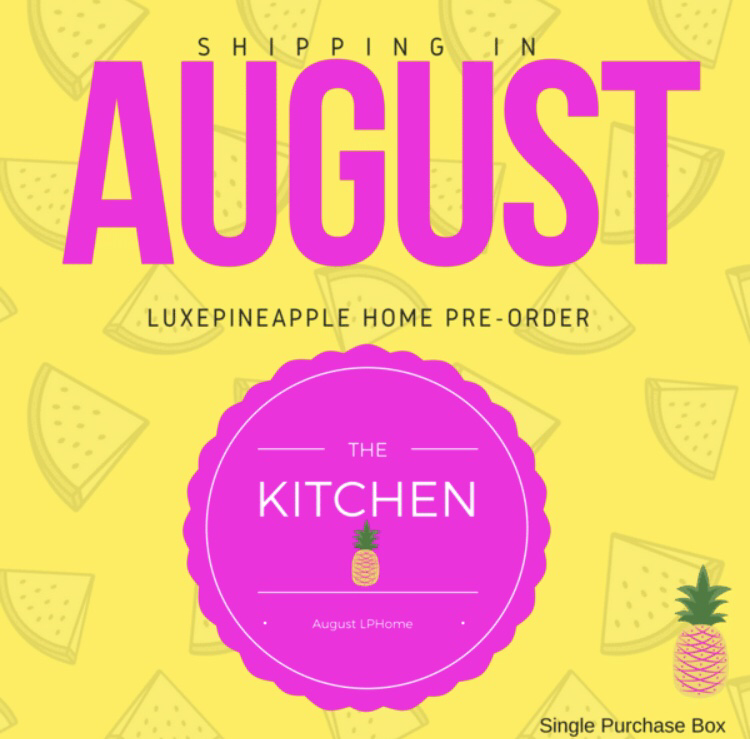 Luxe Pineapple Home is a one time binmonthly purchase of items that are useful, pretty, replace items we already frquently use or to introduce something totally new.
August's Theme was Kitchen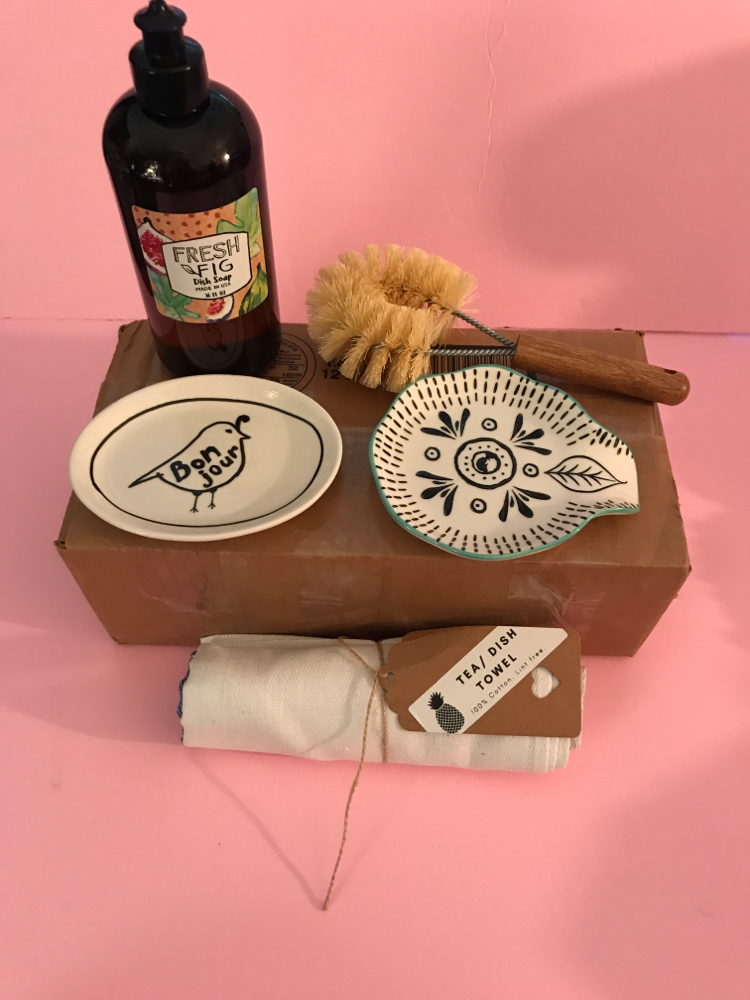 The boxes usually sell out very quickly and they are $34.99.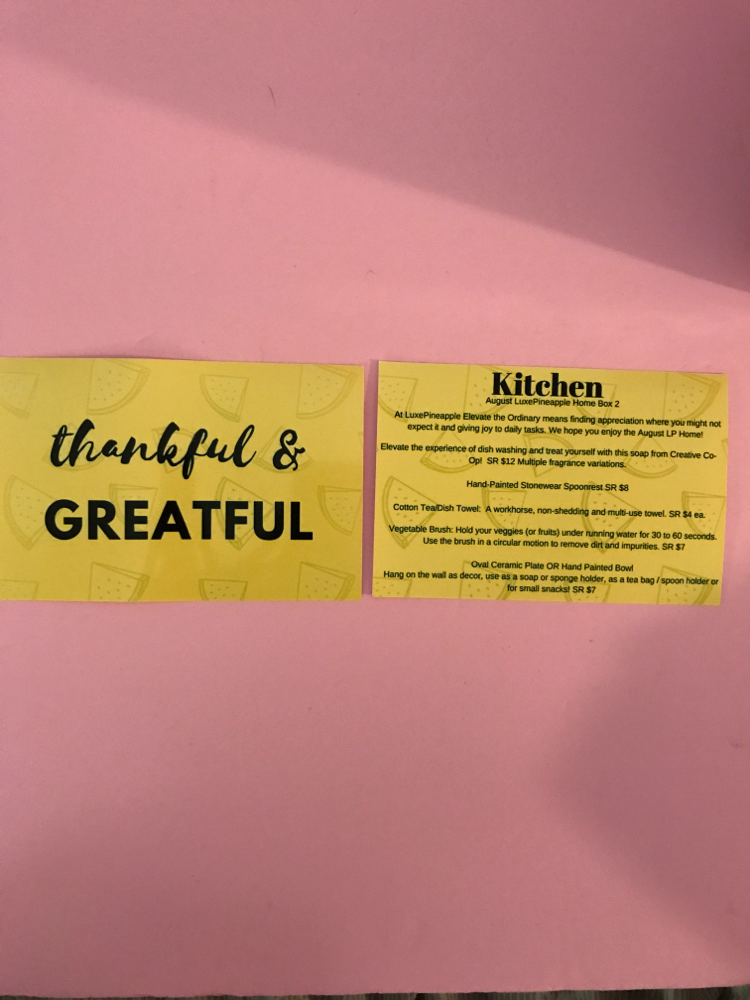 In every box is a card detailing each product and gives you the retail value, and as always be Thankful & Grateful.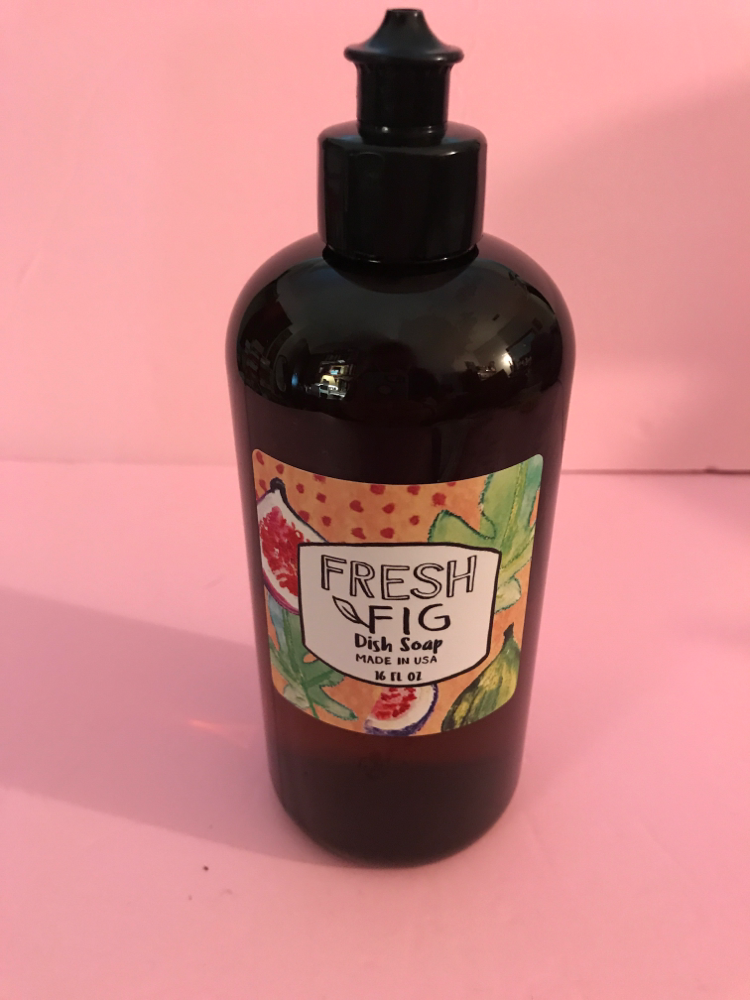 Fig Dishwashing liquid from Creative Co-Op. Retail Value $12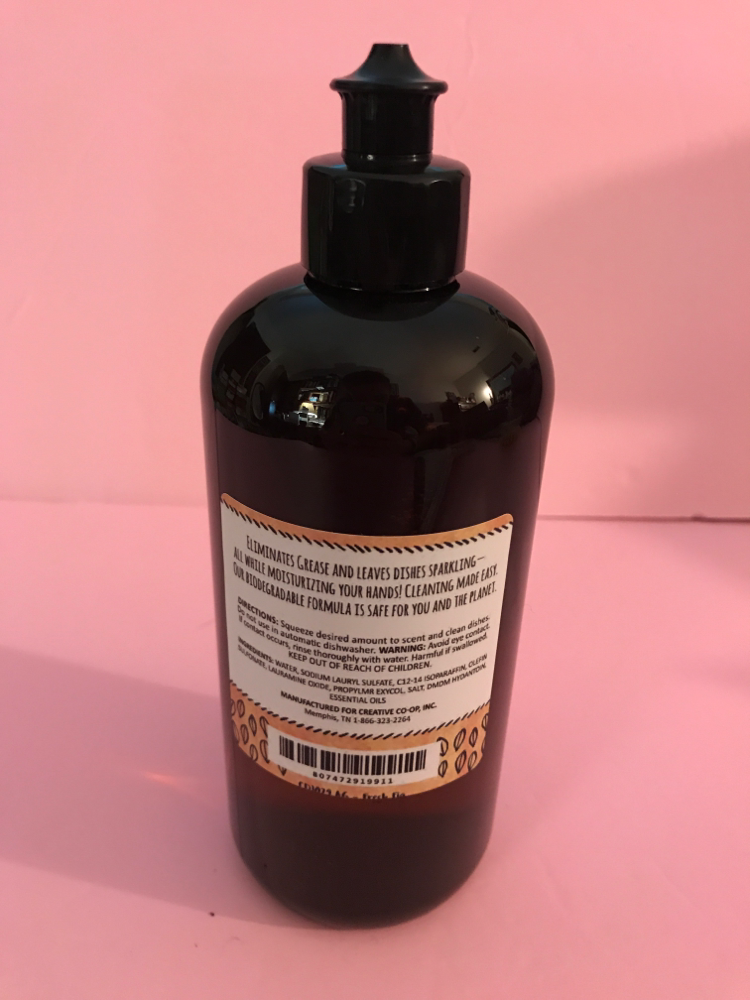 This was the one item that was different in each box. I'm pretty stuck on my dishwashing liquid so I switched for pumpkin handsoap with a friend of mine. The gig smelled amazing though.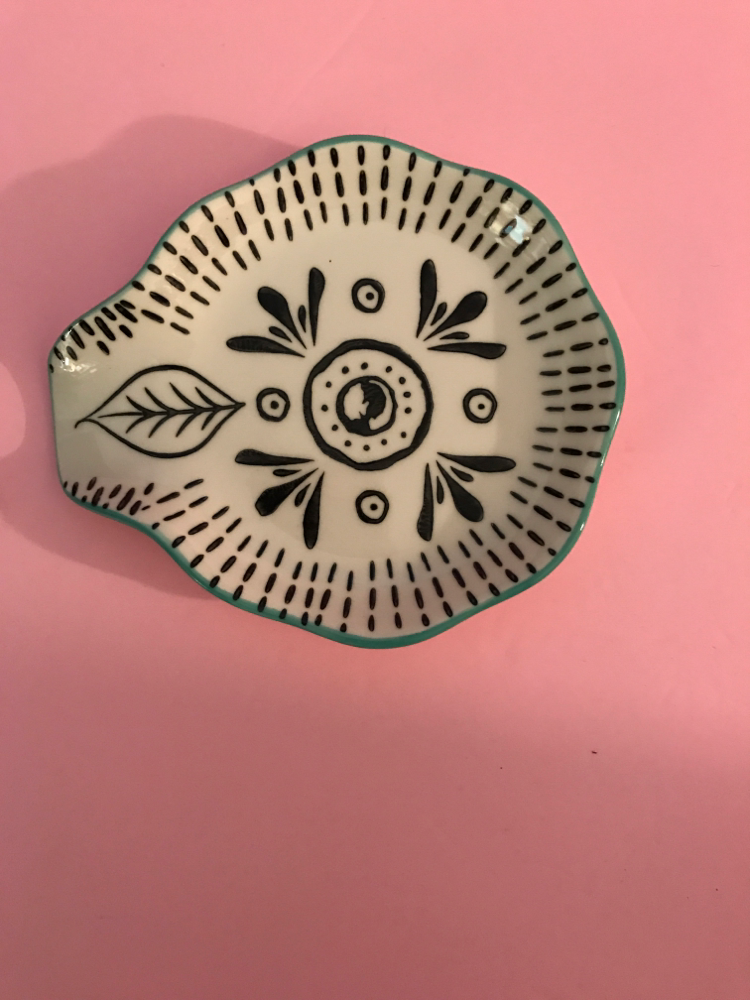 Hand painted Stonewear Spoonrest. Retail Value $8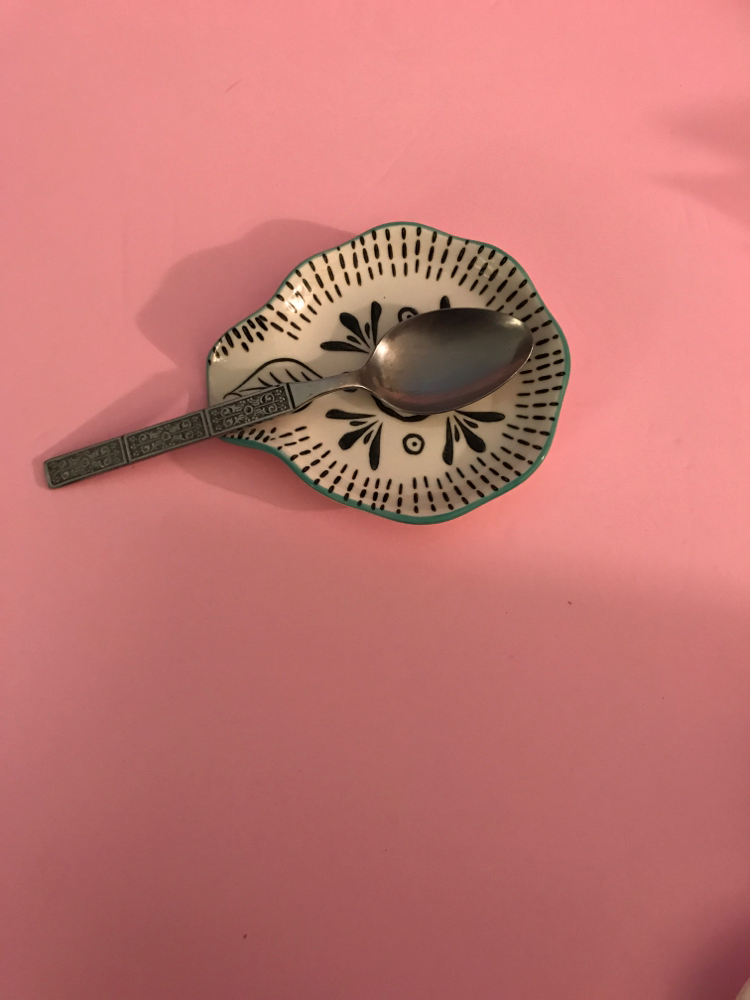 I love this spponrest. I had one, but this one just is more classier and looks better with my kitchen. It's absolutely beautiful.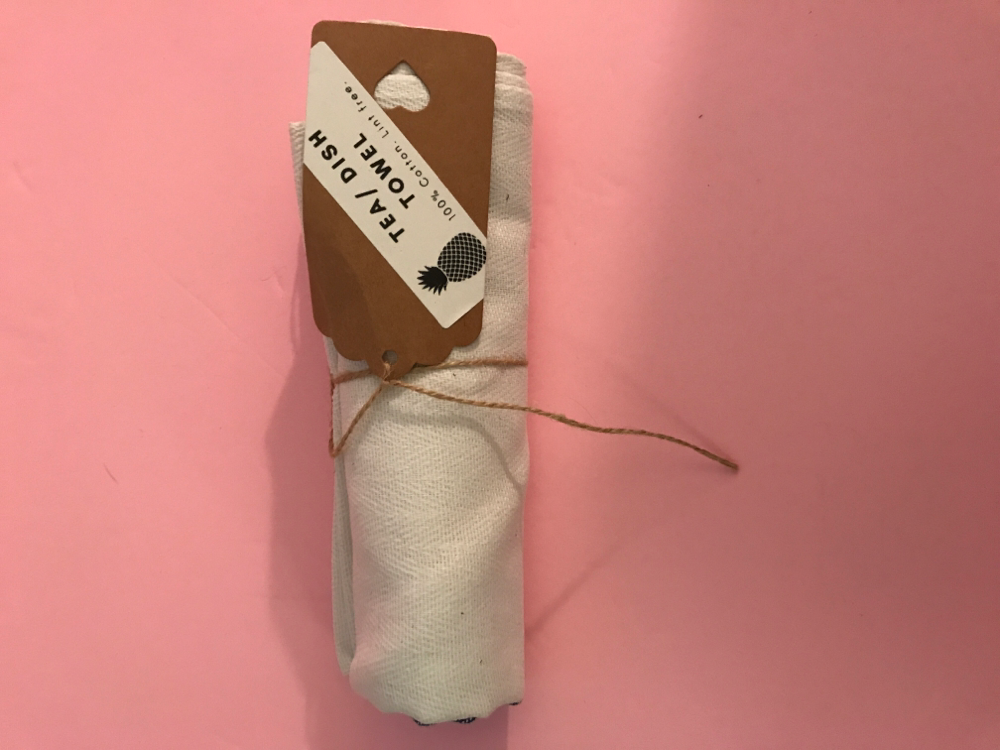 Cotton Tea/Dish Towel: A Workhorse, non- shedding and multi-use Towel. Retail Value $4 each and there are 2 so Total is $8.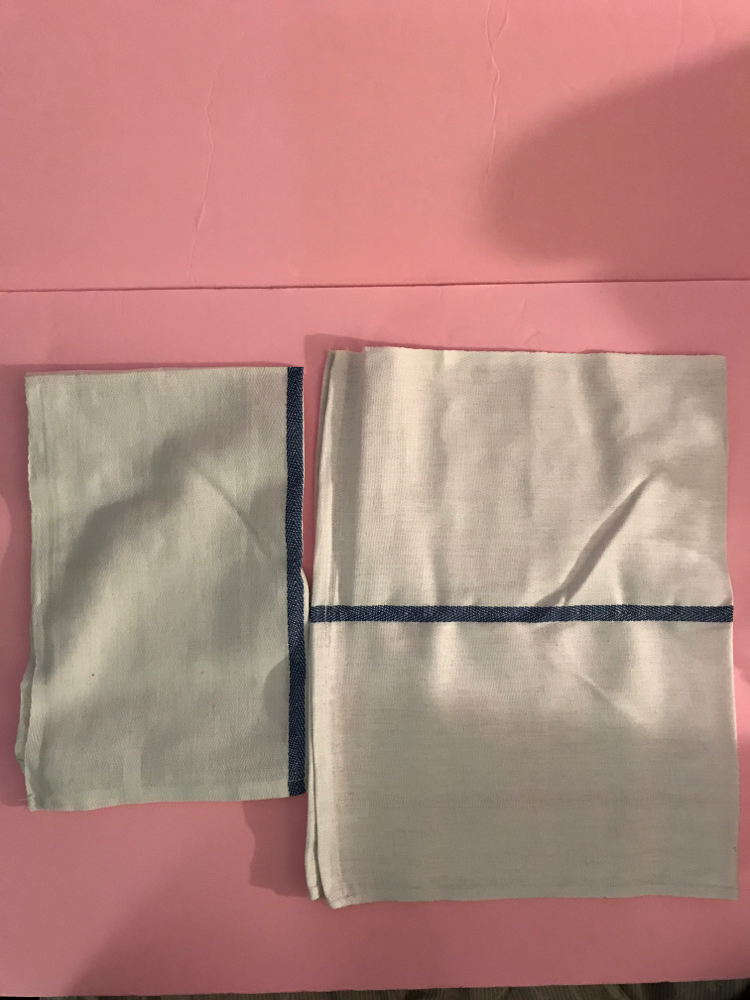 I need dish towels like crazy, so this is perfect. These are great quality and very simple that they could go with any Kitchen decor.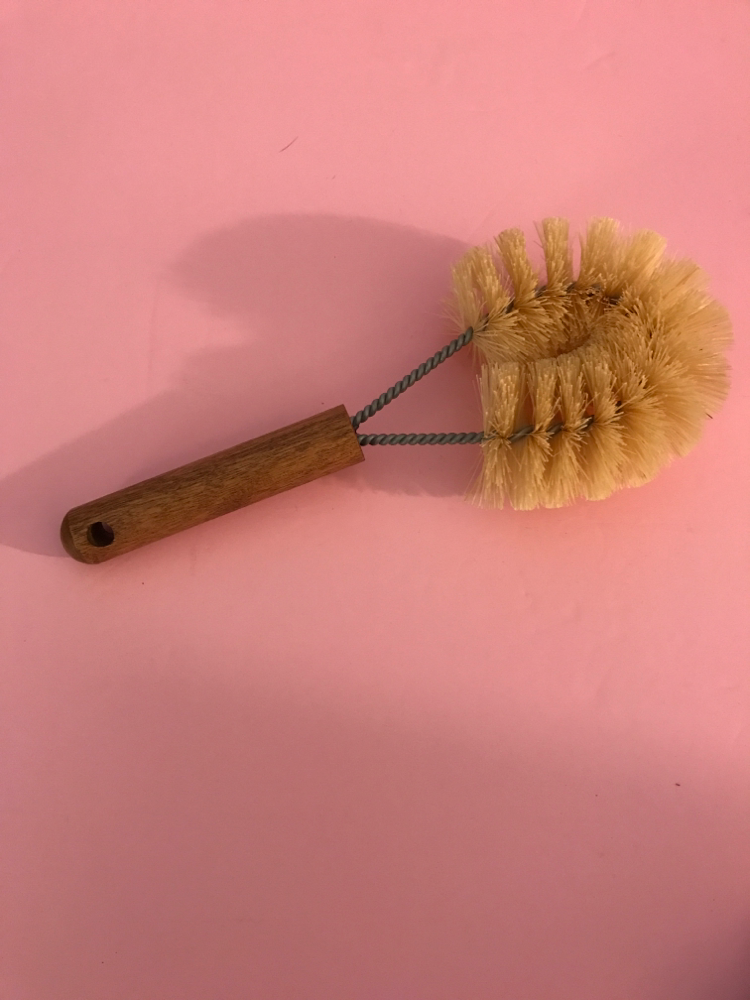 Vegetable Brush. Retail Value $7.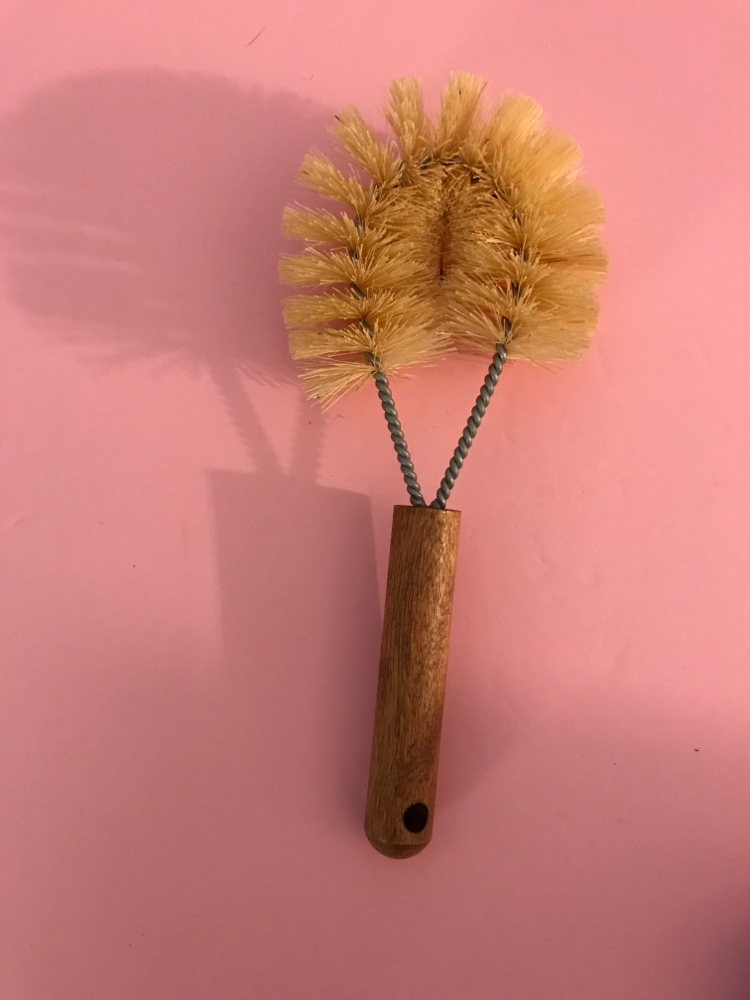 My vegetable brush was way past retirement, so this was perfect. It's a really great size and the bristles are very sturdy and don't come out when brushing off the vegetables.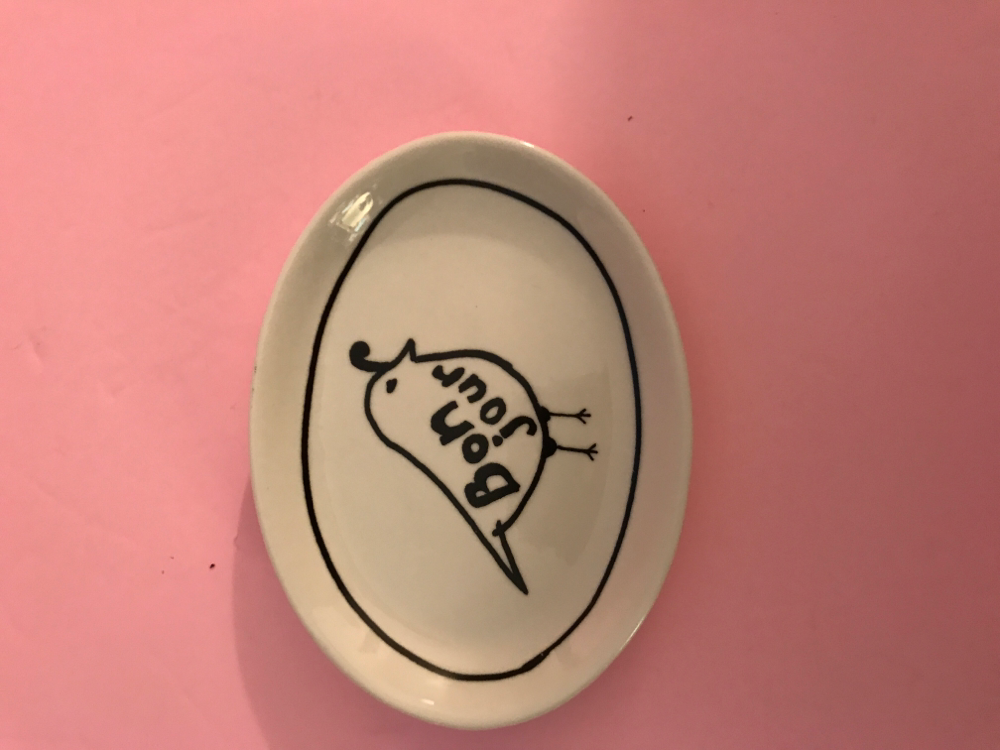 Oval Ceramic Or Hand Painted Bowl. Retail Value $7.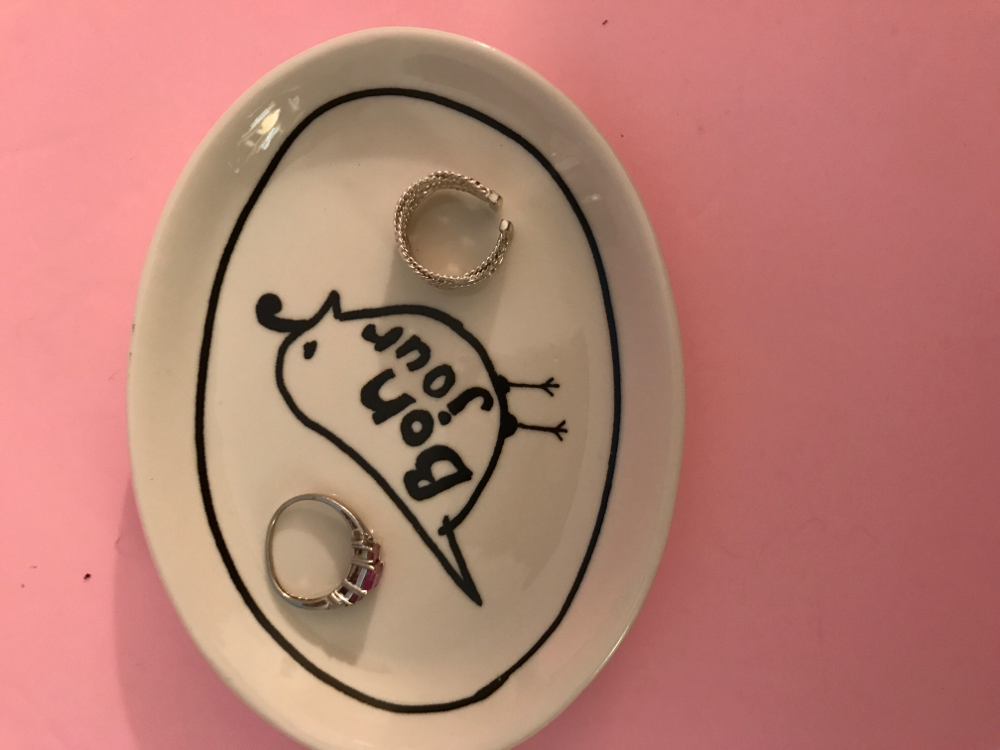 They gave many uses for this plate. I put my rings on there for size comparison. I'm using this for my scrubbing pad at my sink. This can be used for anything and it doesn't even have to be the kitchen.
Overall verdict: I was extremely pleased with this box. This is the most use I've gotten out of a home box in a long time. I loved the itemsvand they all fit the theme. This box Wand right on point for me. The total Retail Value came out to be $42. So a little more than what you pay for the box, but if you create an account or sign up for the Beauty and Lifestyle Box, you'll receive reward points that you can use on the home boxes.
What do you think of the Luxe Pineapple August home box?
Comment below.