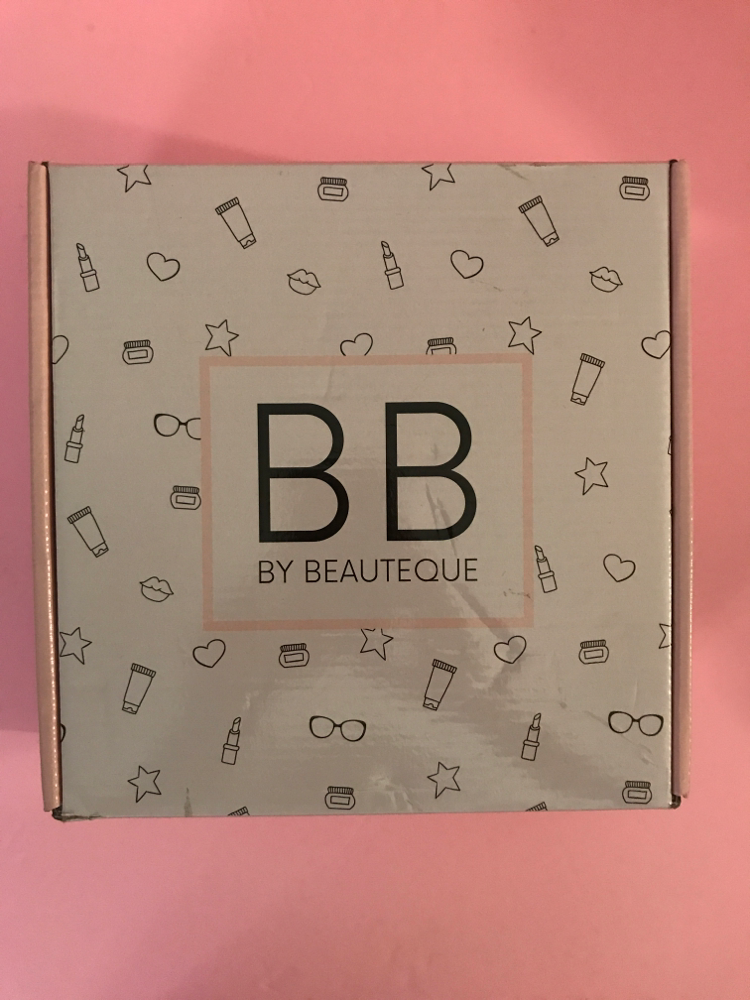 Beauteque Monthly Beauty Box Subscription gives you six full- sized products monthly. You'll receive an assortment of skincare, makeup, body and hair care, and more. 
Starts at $22 a month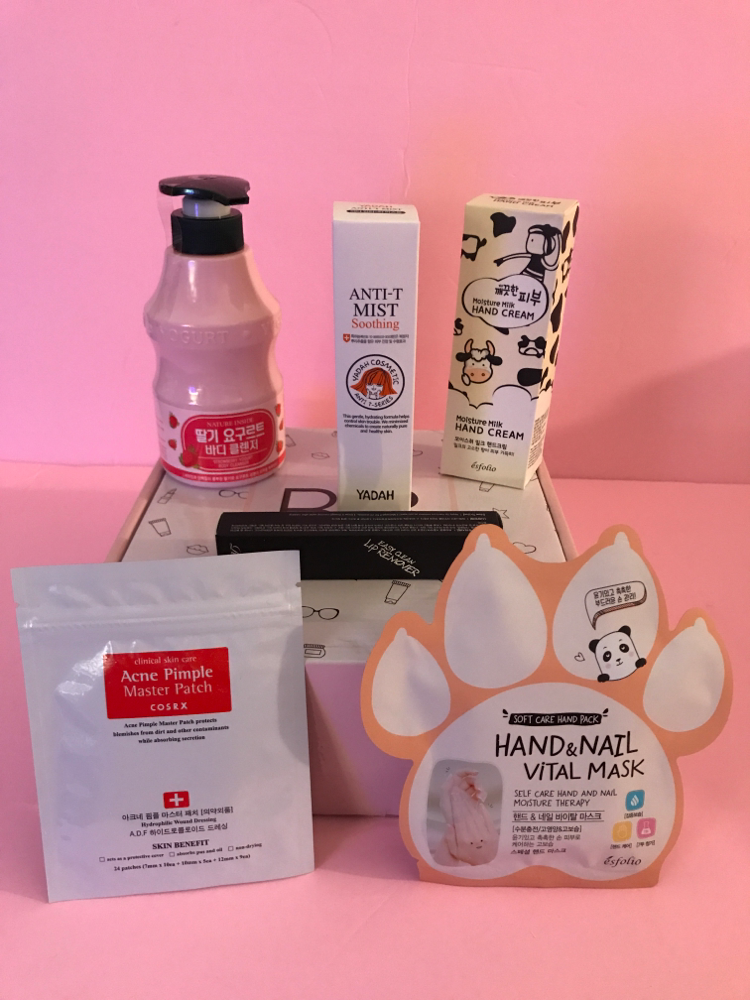 This is the August 2017 Box. Now each item.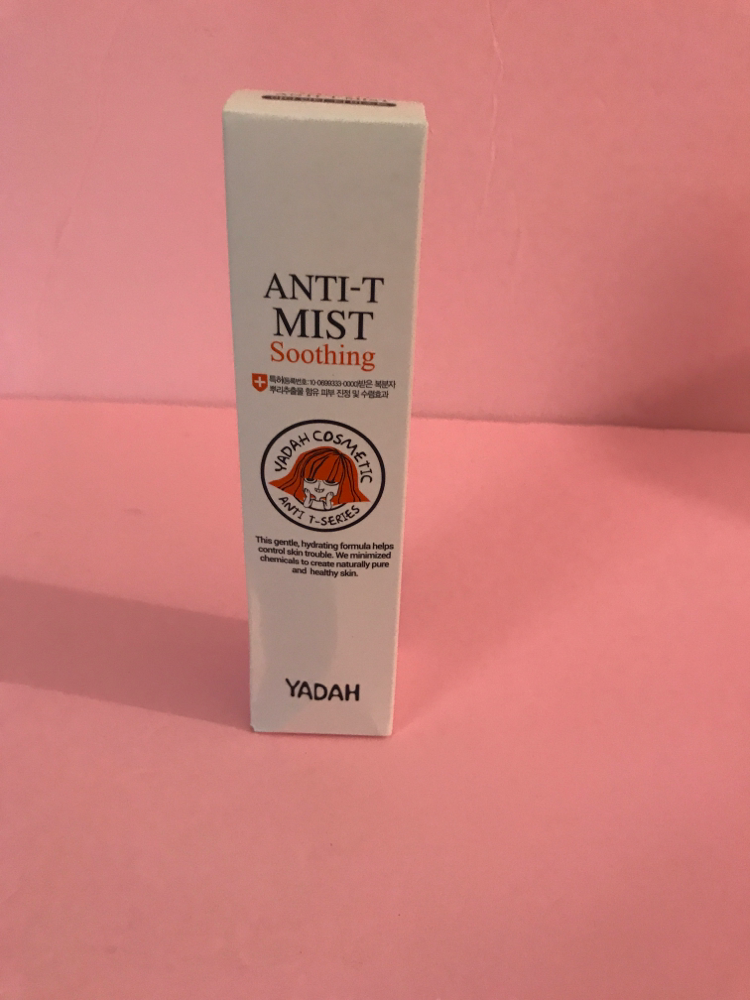 Yadah Anti- T Mist Soothing. 3.21 oz Retail Value $10.99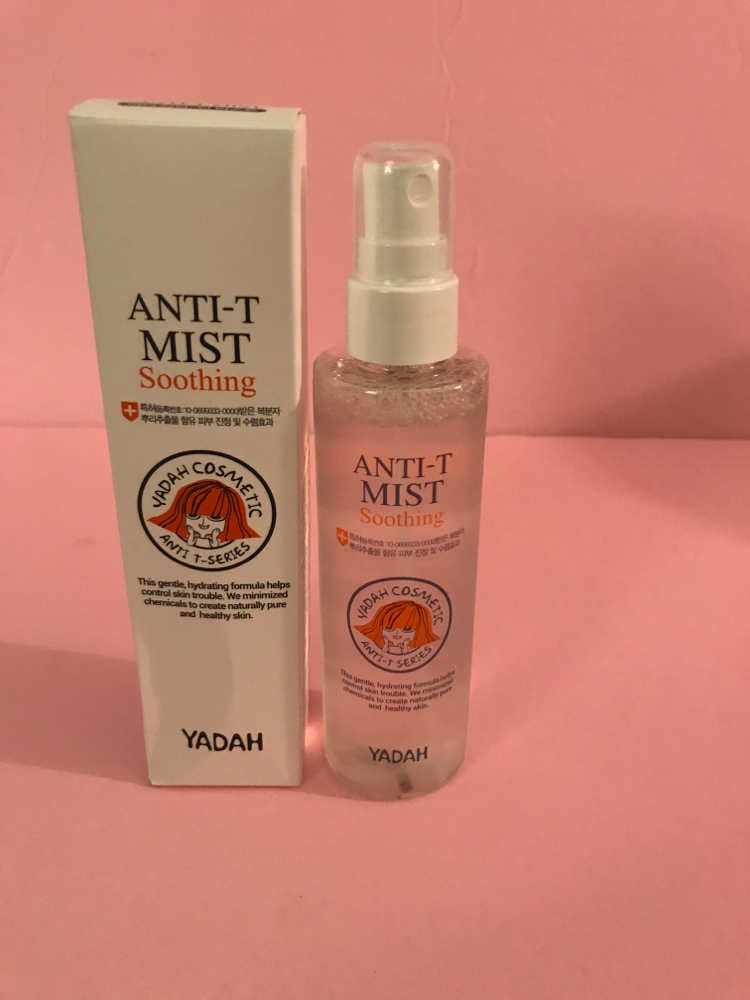 This is to spray on the T Zone area after washing your face to prevent breakouts. I only breakout on my chin every so often, so this wasn't for me, but a great product.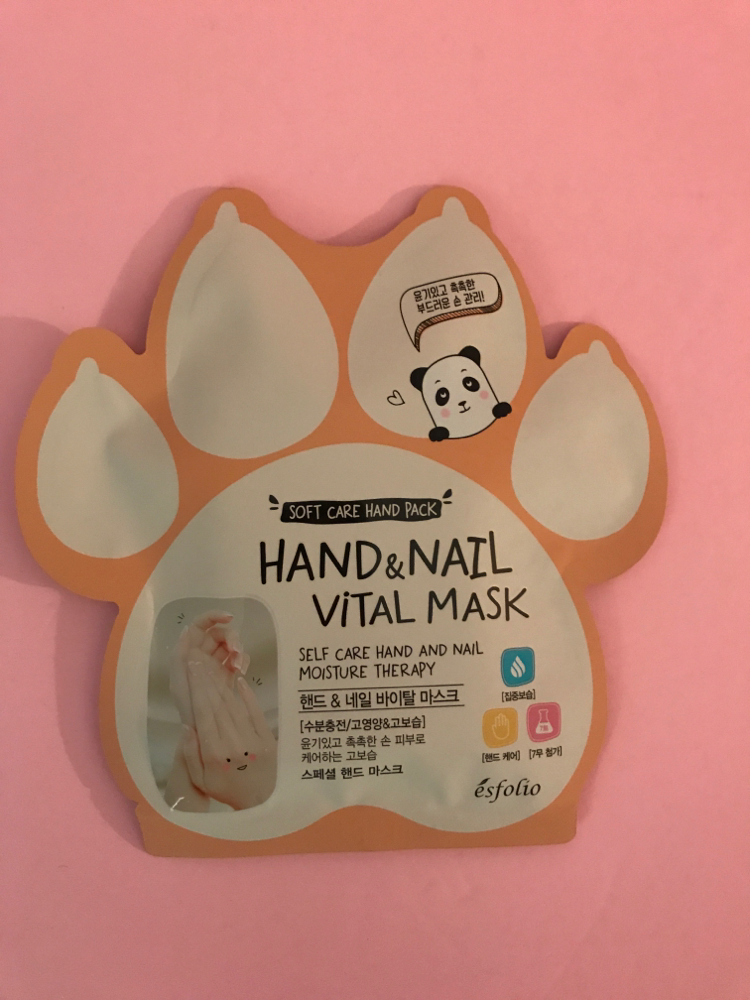 Esfolio Hand & Nail Vital Mask. 1 Set. Retail Value $11.20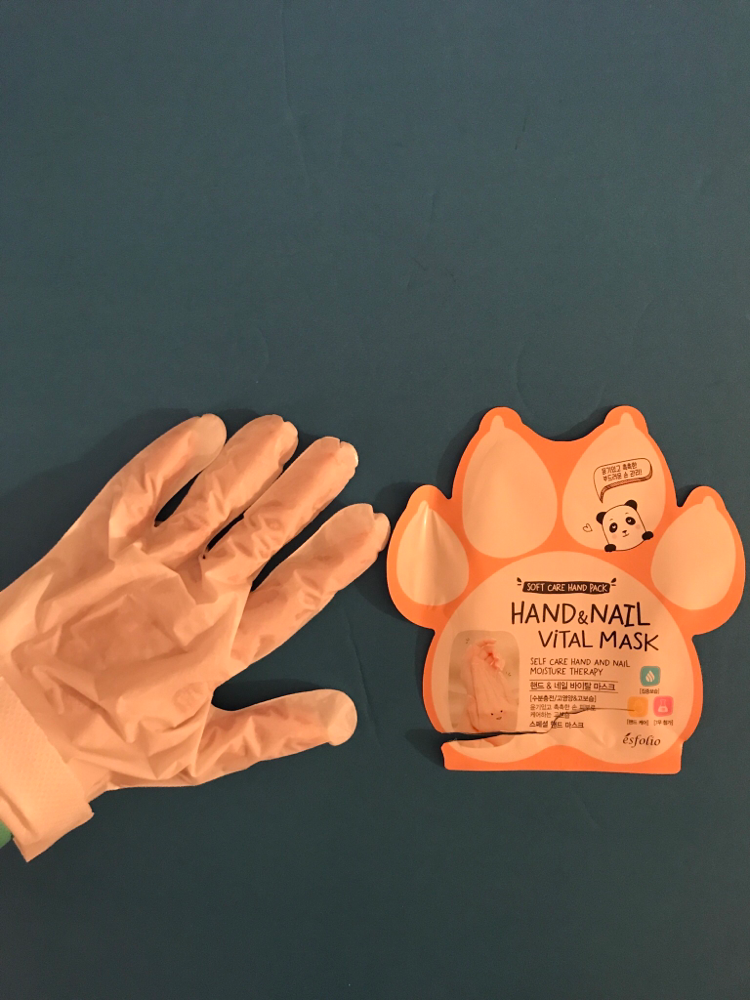 You were to leave these on for up to 15 minutes. I couldn't do it. I left them on for about 8 minutes. There was a lot of moisturizer that my hazards felt sweaty and it was uncomfortable, however when I took them off and rubbed in the excess moisturizer my hands and nails were incredibly smooth.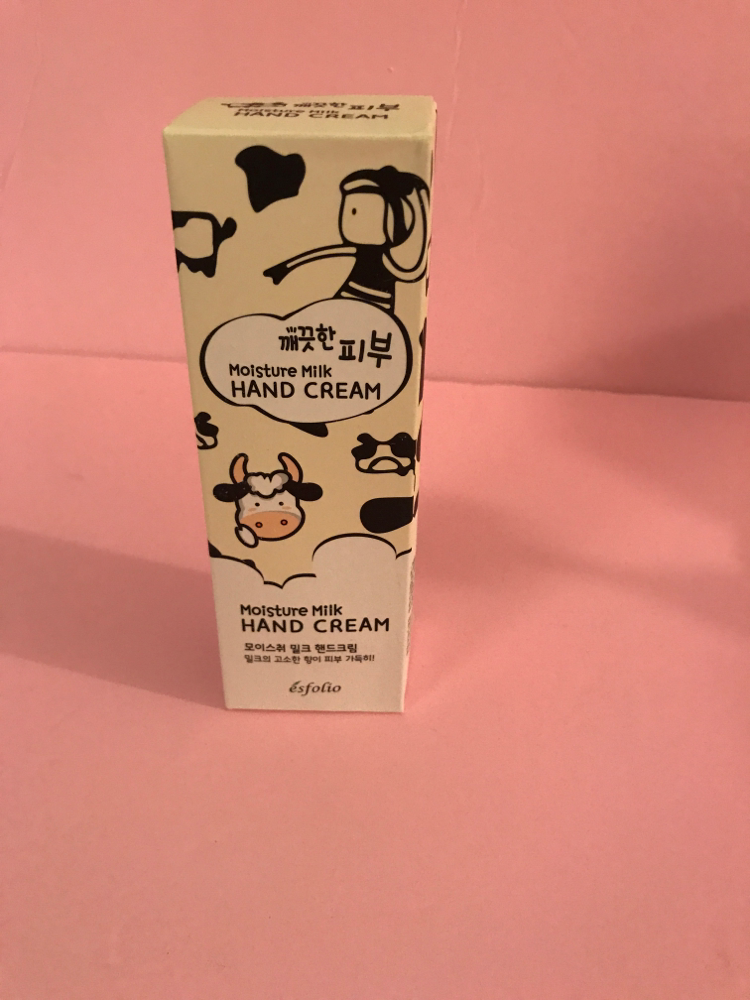 Esfolio Moisture Milk Hand Cream. 100 ml Retail Value $12.89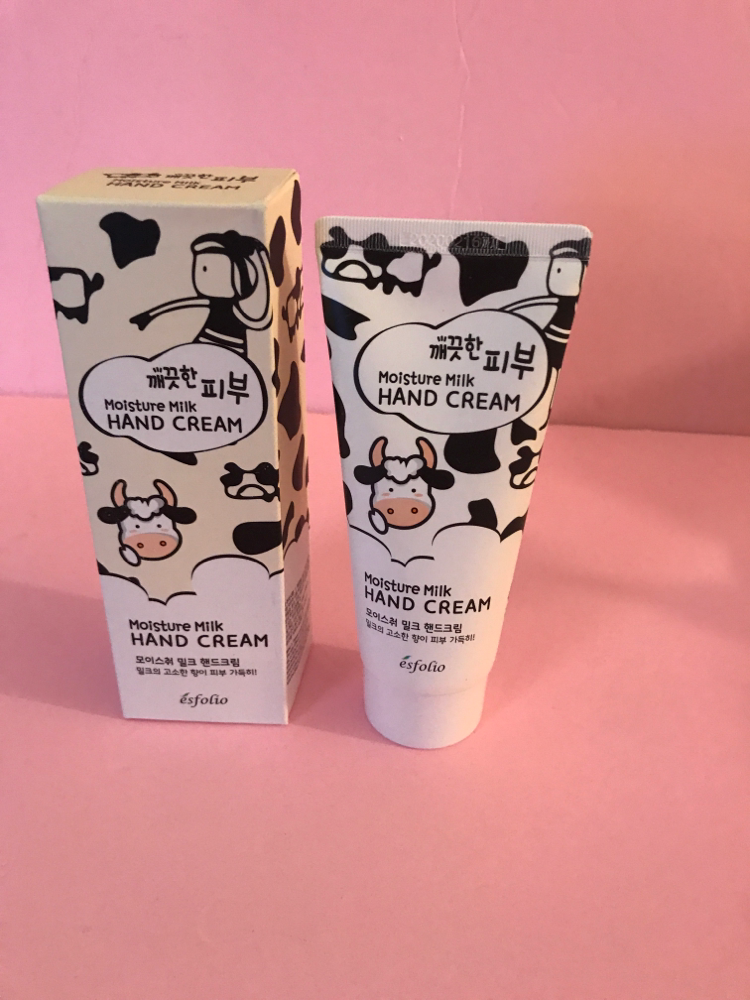 This is a great moisturizer and you can keep it in your purse to have on the go. It makes your hands so smooth.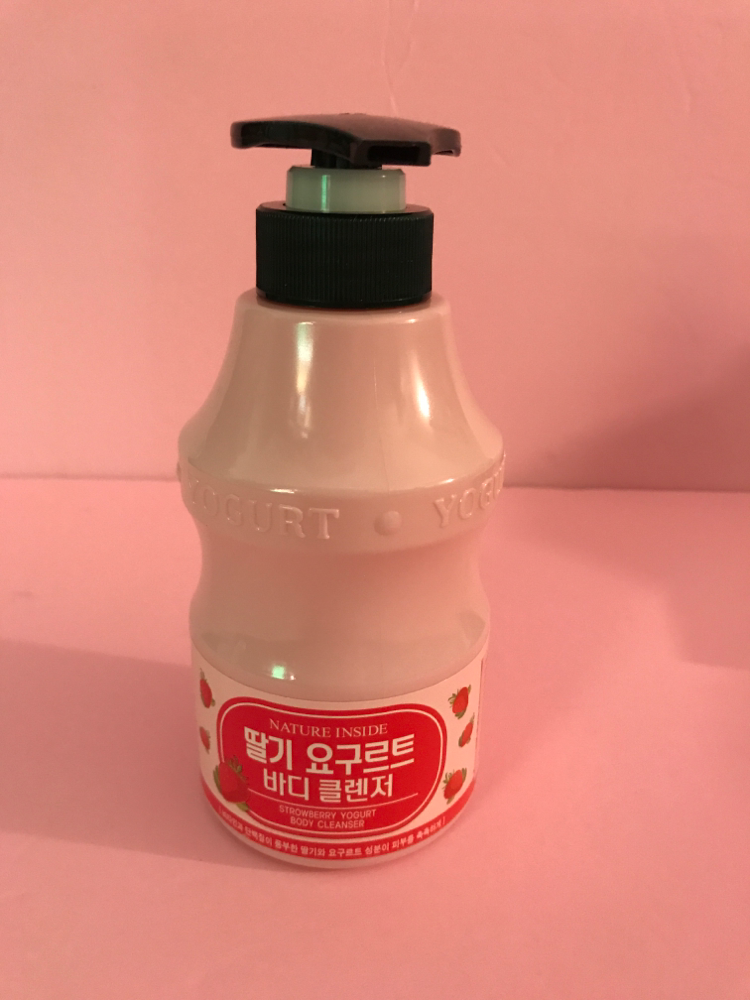 Welcos Nature Inside Strawberry Yogurt Body Cleanser. 16.03 oz. Retail Value$16.99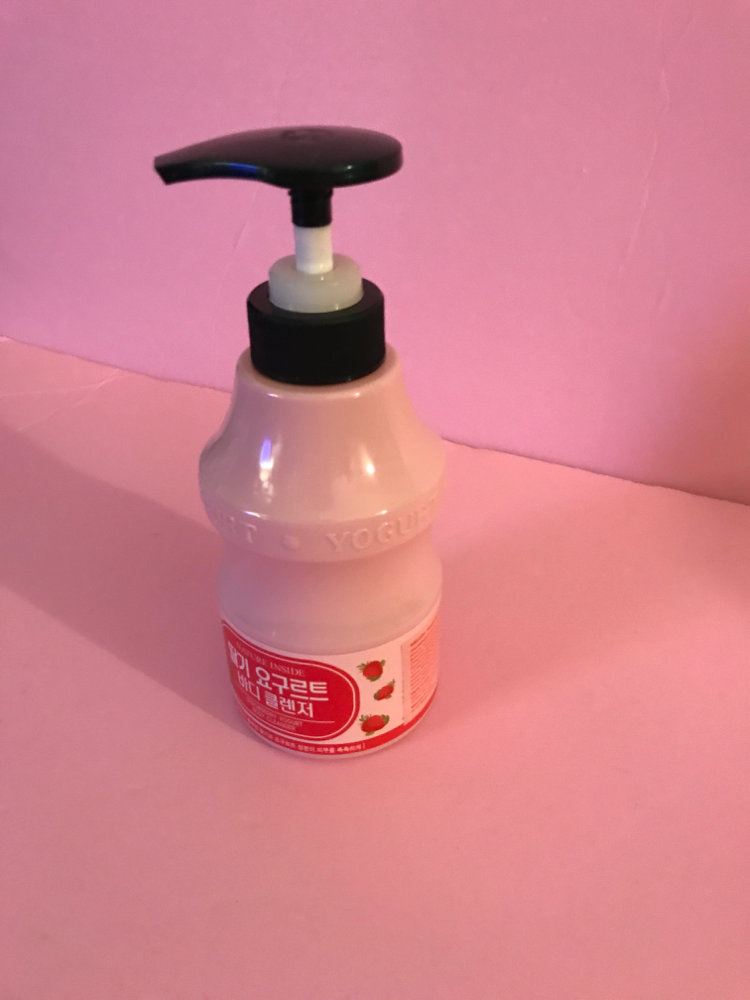 This smells exactly like strawberries and it's not a too think Cleanser that it would be uncomfortable. It has a great larger and really cleanses the skin. I was very happy with this product.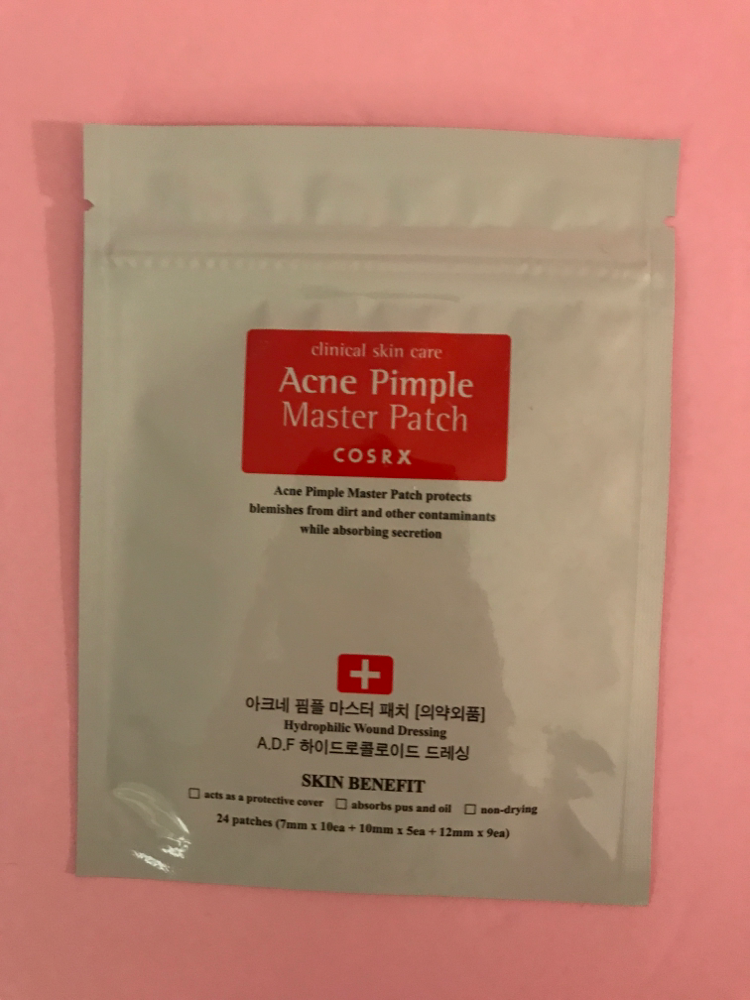 CosRX Acne Pimple Master Patch. 24 patches. Retail Value $5.00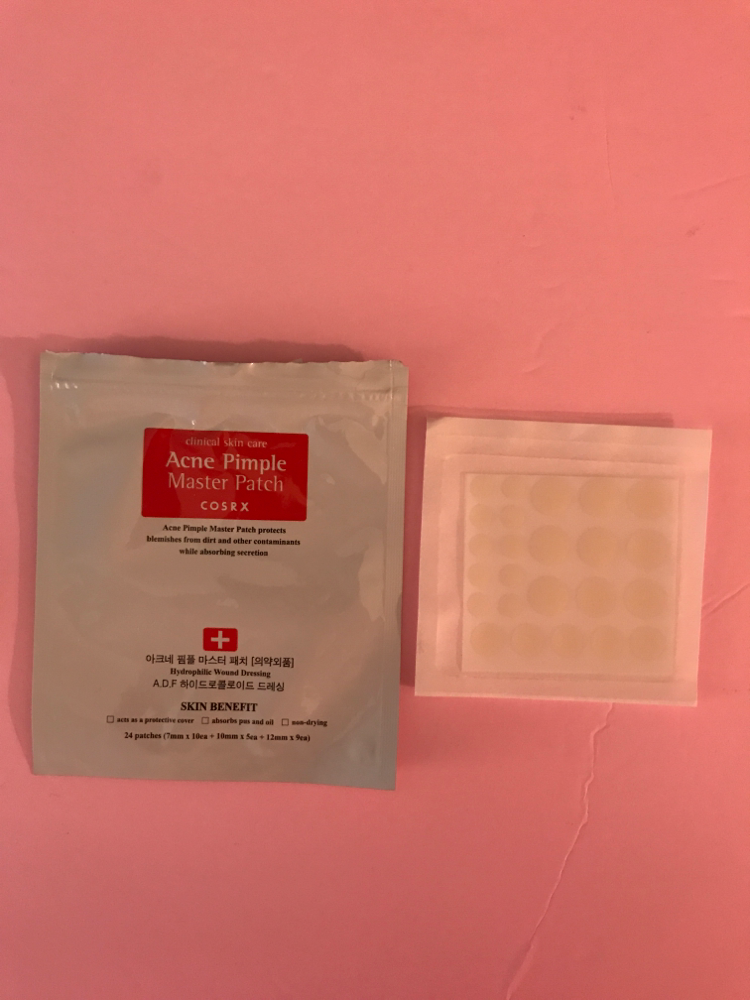 These came just in time as I had a breakout on my chin. I love that there are different sizes. These work really well and are my new favorite thing.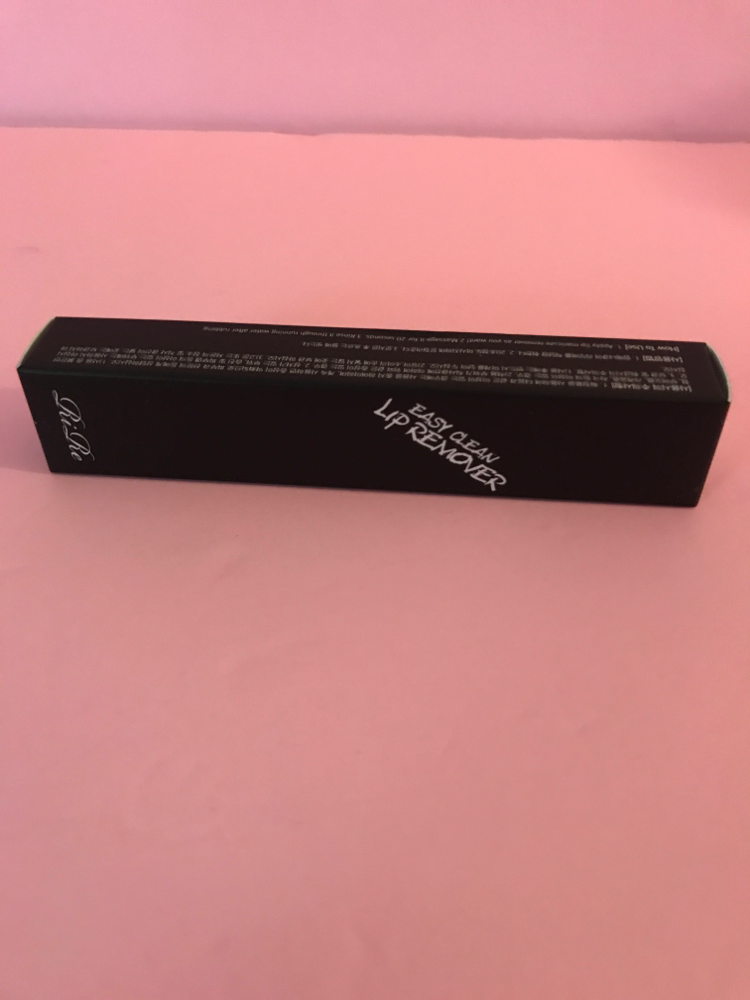 RiRe: Easy Clean Lip Remover 2 oz. Retail Value $9.00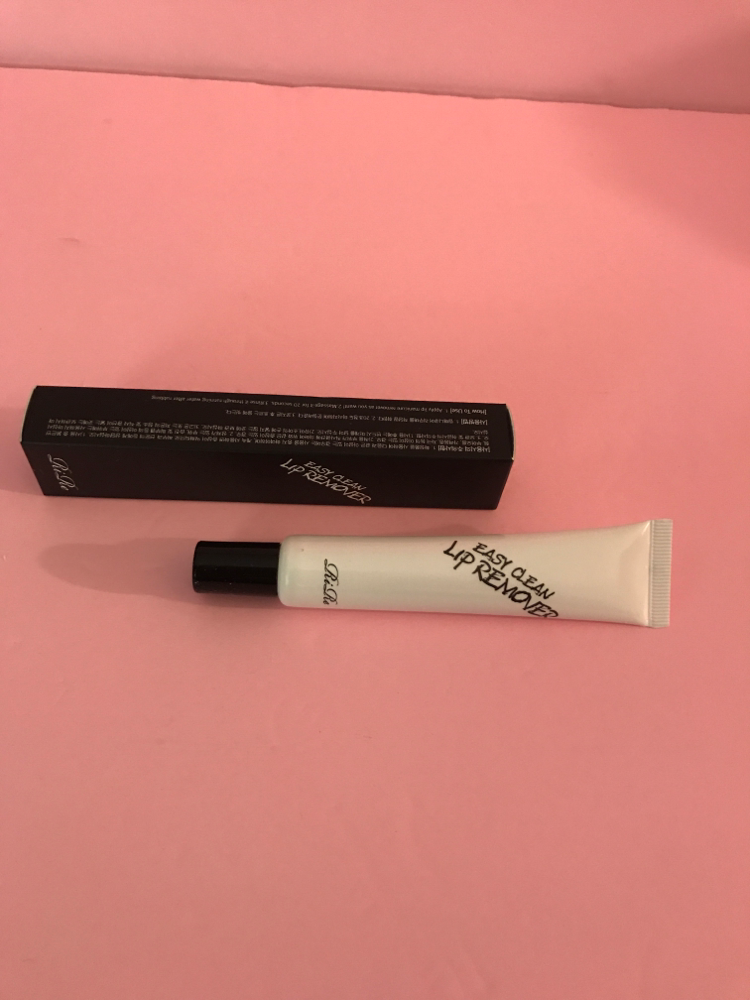 This was a little different. I'm used to lip scrubs that have an exfoliater in them. This is just smooth, so it took some getting used to, but it really Moisturizes your lips.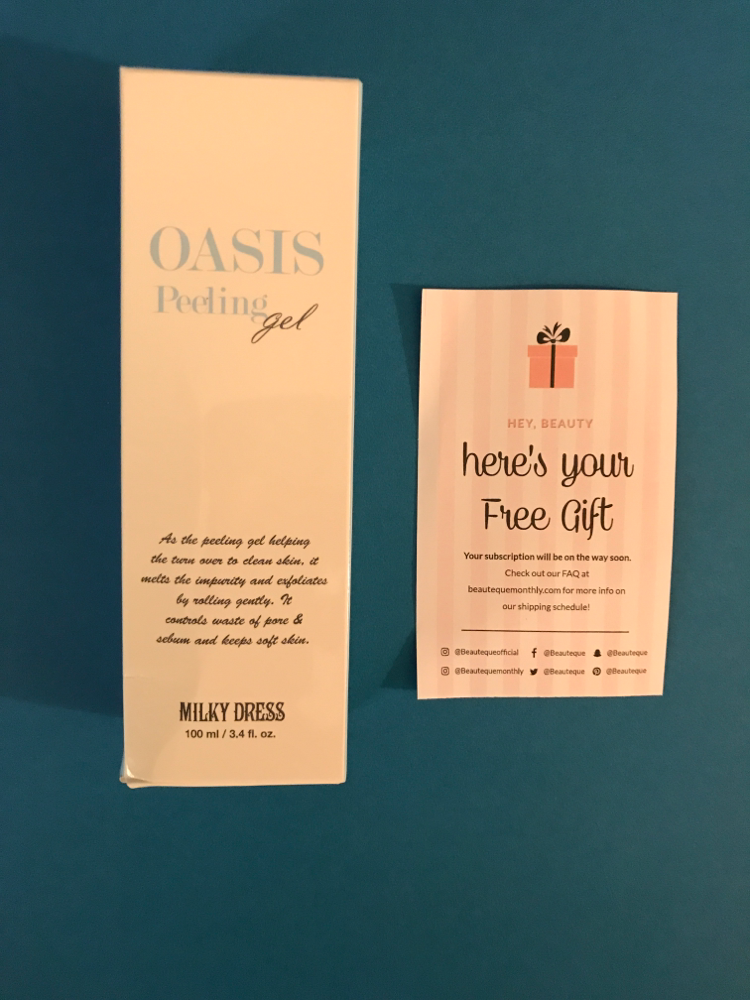 Oasis Peeling Gel 3.4 fl oz. Retail Value $18.00
I received this separately and was not expecting a free gift. This stuff is awesome. It's a very gentle peel for your skin which I love because I have very sensitive skin.
Overall Verdict This was my first time trying the Beauty box and I'm very pleased. They sent the 6 products as promised. The total retail value without the free gift is $66.07, with the free gift is $84.07. That is an amazing value. Without the free gift you're getting three times what you paid for the box.
To subscribe to the Beauty Box or Mask Maven click the link below.
What did you think of the August Box?
Comment below.