Stars Hollow Monthly Subscription Box features 3-5 products inspired by the Gilmore Girls & the town of Stars Hollow.
Starts at $34.90 a month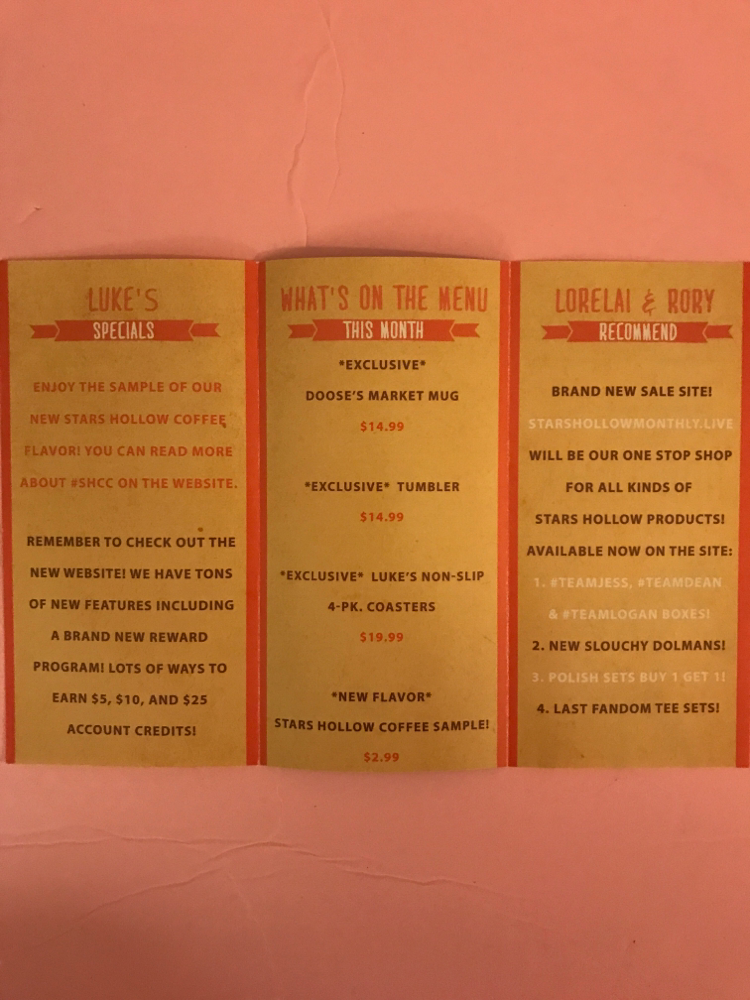 Every month is a pamphlet with the items and the retail value & other things related to Stars Hollow and the subscription. It's really cute. 
Let's get to the items: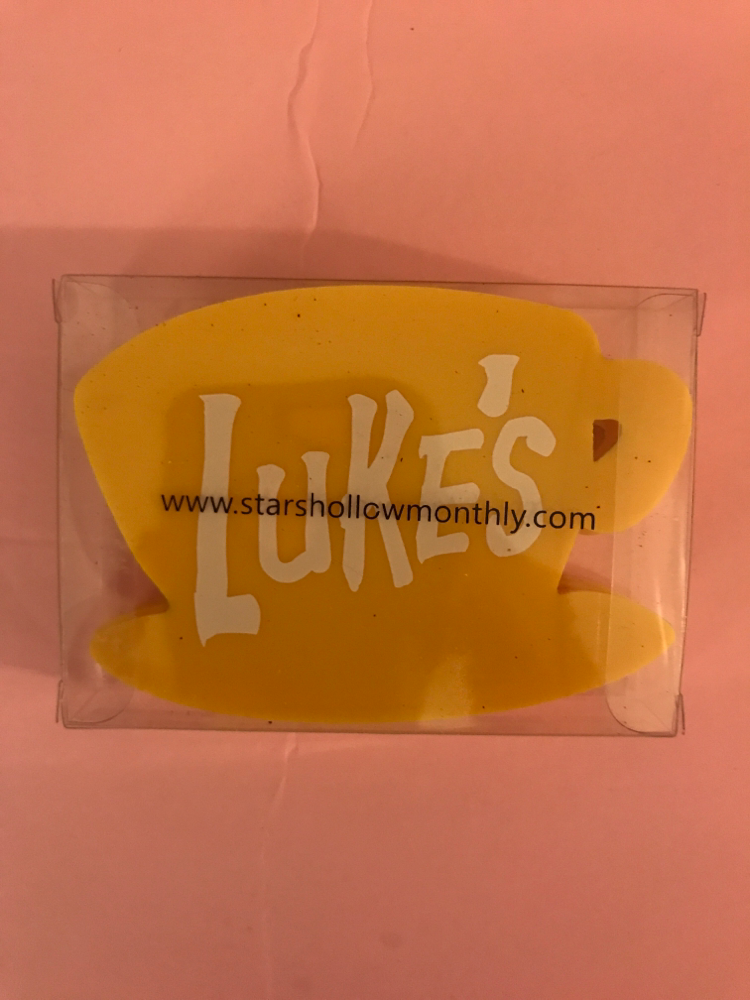 "Exclusive" Luke's Non-Slip 4-pk Coasters. Retail Value $19.99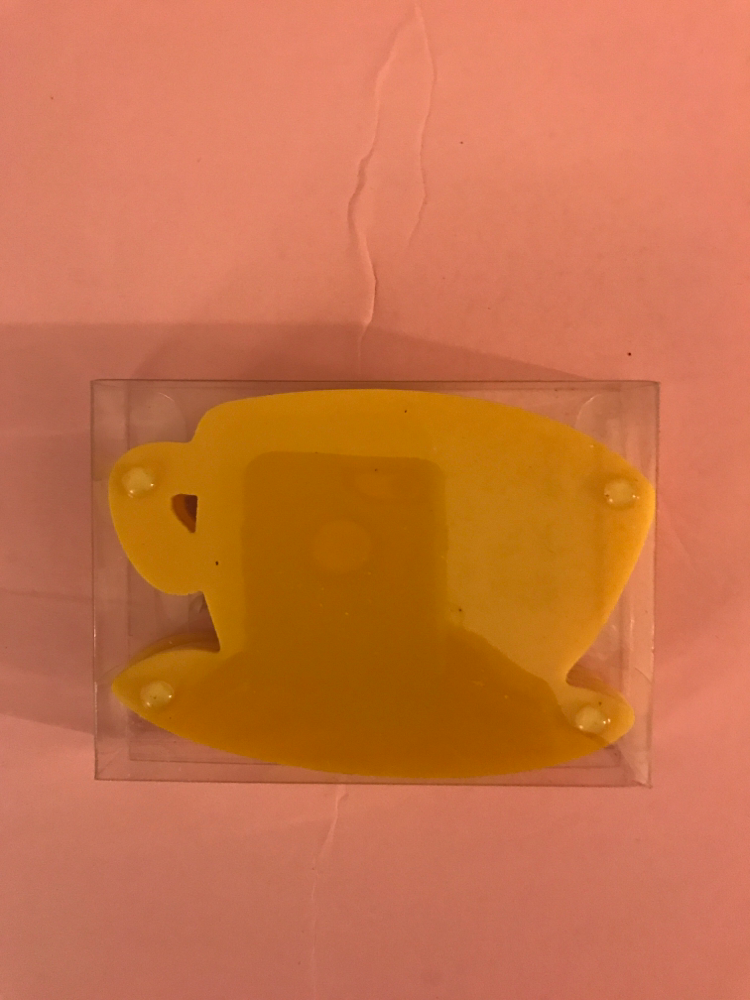 I use these coasters ALL the time. They're nice because they are plastic and easy to clean up spills and the rubber bottoms keep them from moving. I also put mine in the dishwasher to clean off. I love the coffee cup shape!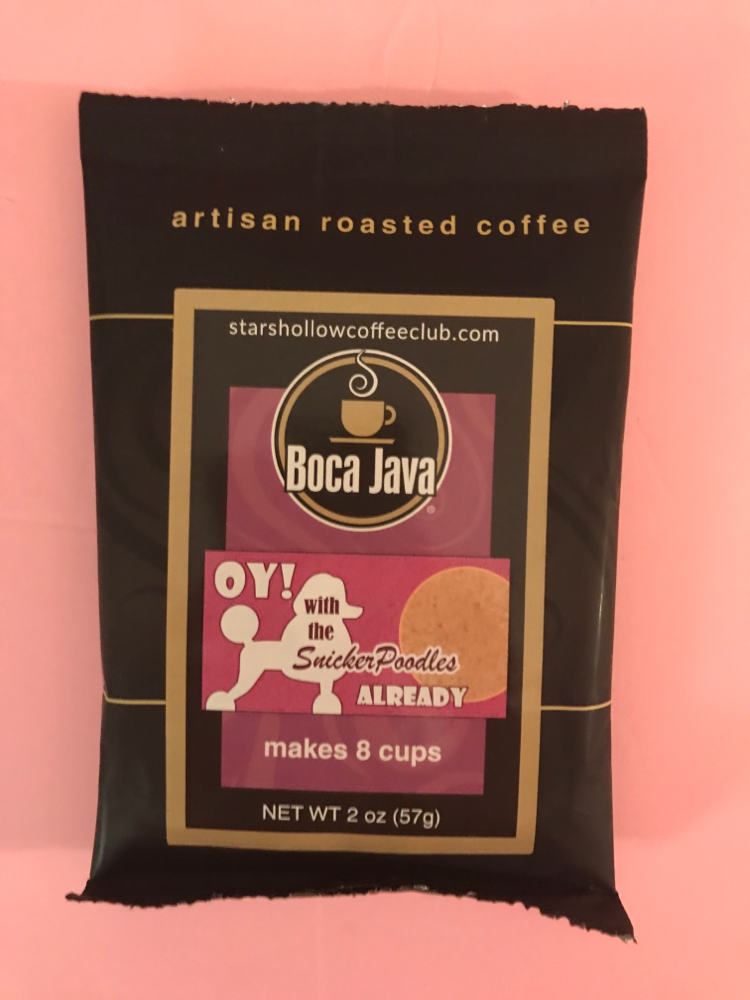 "New Flavor" Stars Hollow Coffee Sample. Retail Value $2.99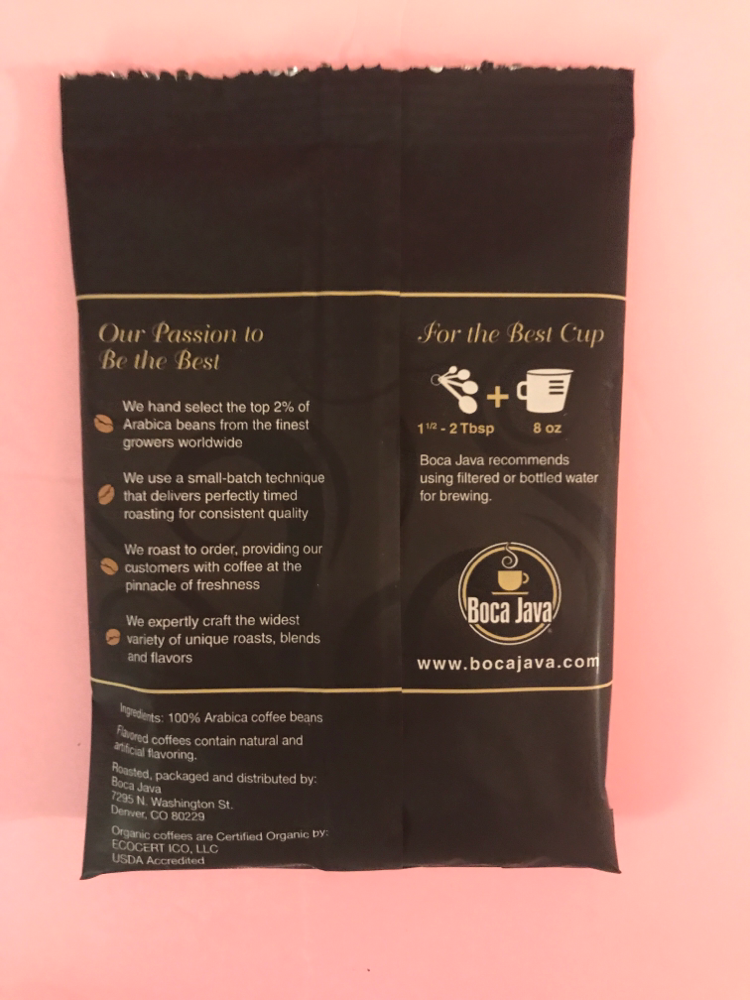 I LOVE coffee so I was very happy to get this. I don't know what the flavor is. It has a smell that's indescribable, but it has a nutty taste to it. I think it's really good.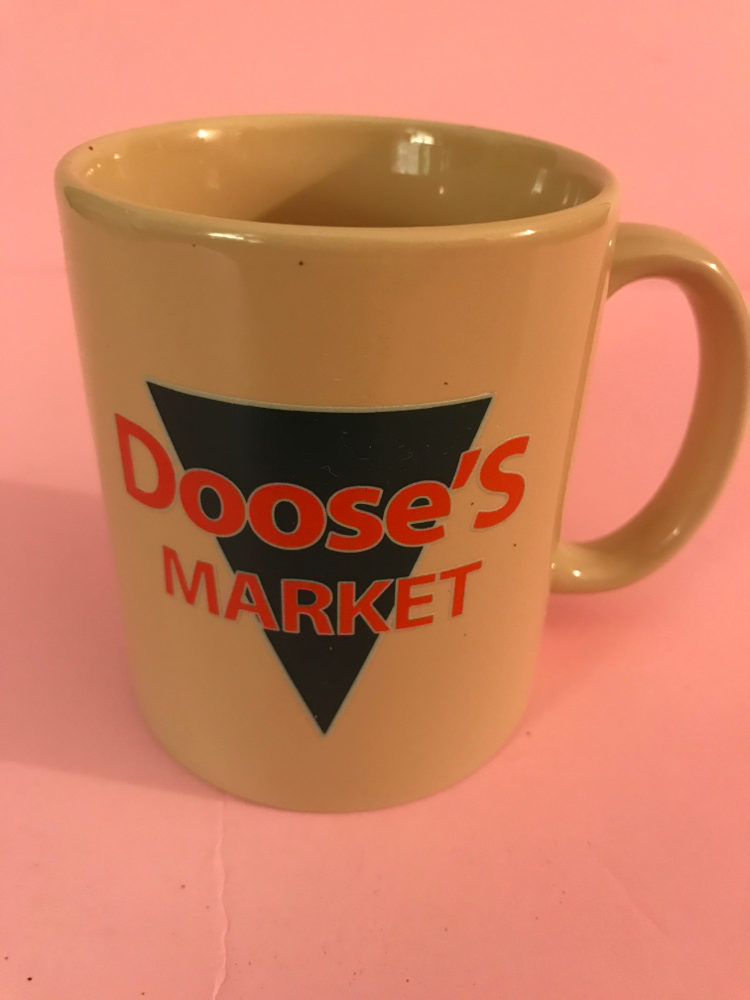 Doose's Market Mug. Retail Value $14.99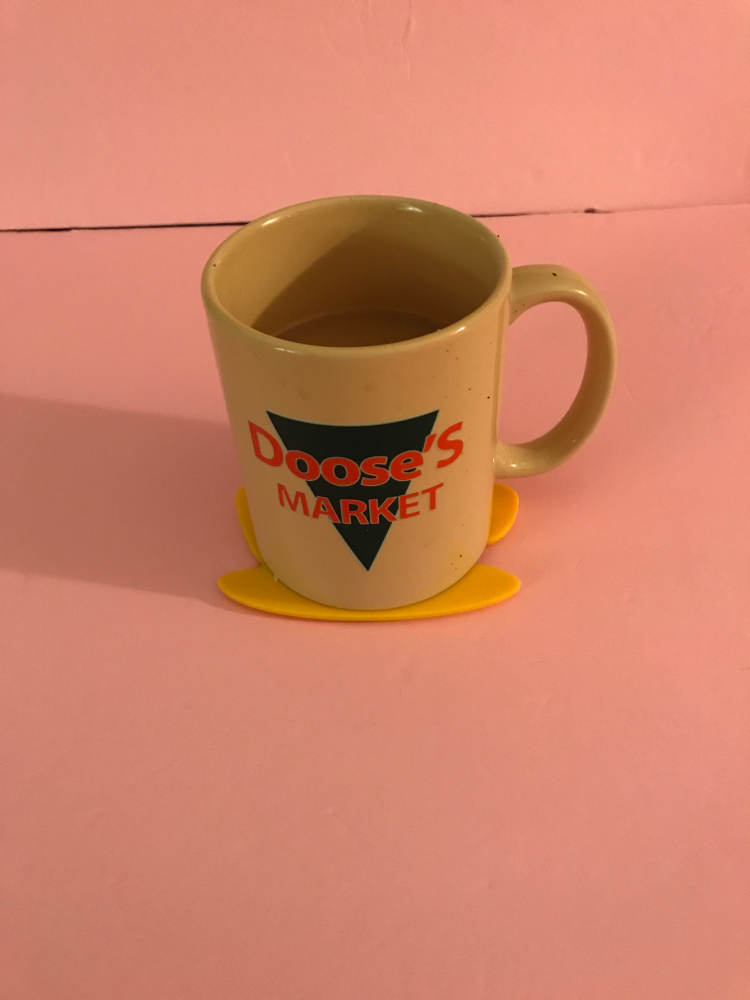 Here is the mug with the coffee inside sand using the coasters. This is a very simple mug, but it holds more than you would think it would. I actually use this mug the most now out of all of my mugs.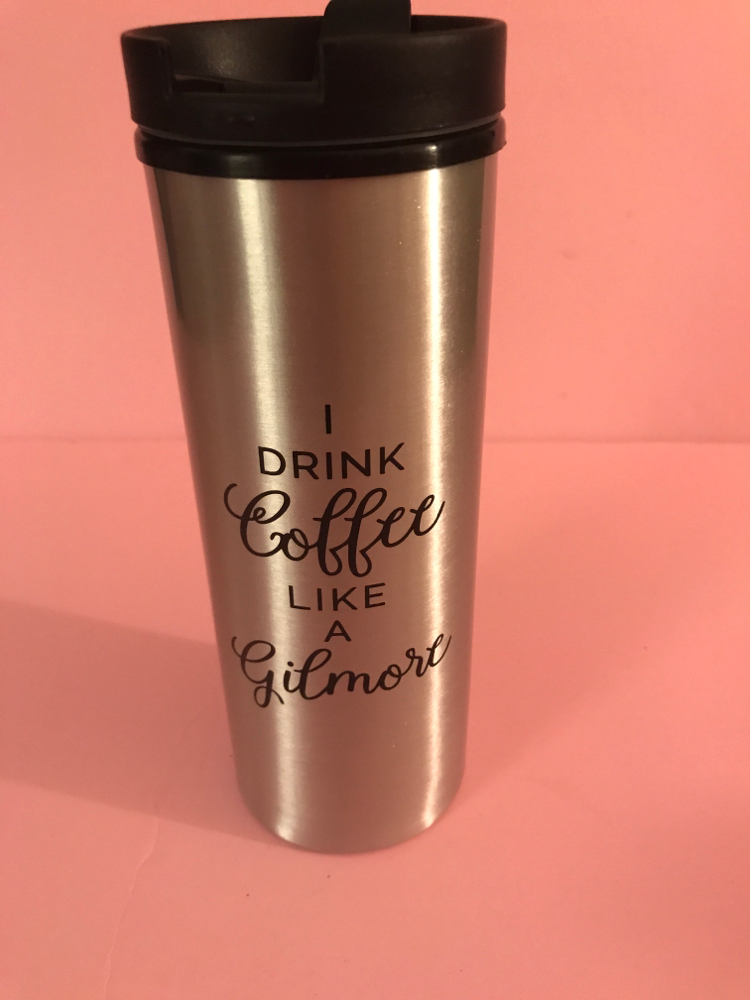 "Exclusive" Tumbler. Retail Value $14.99.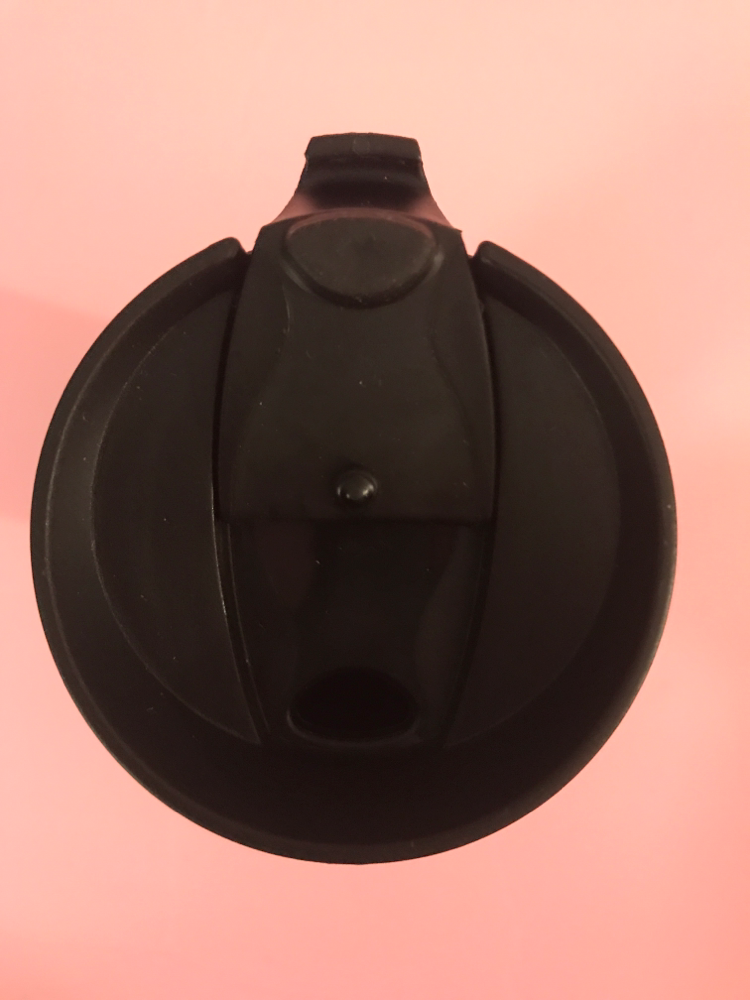 I show the top because it locks in place while open and...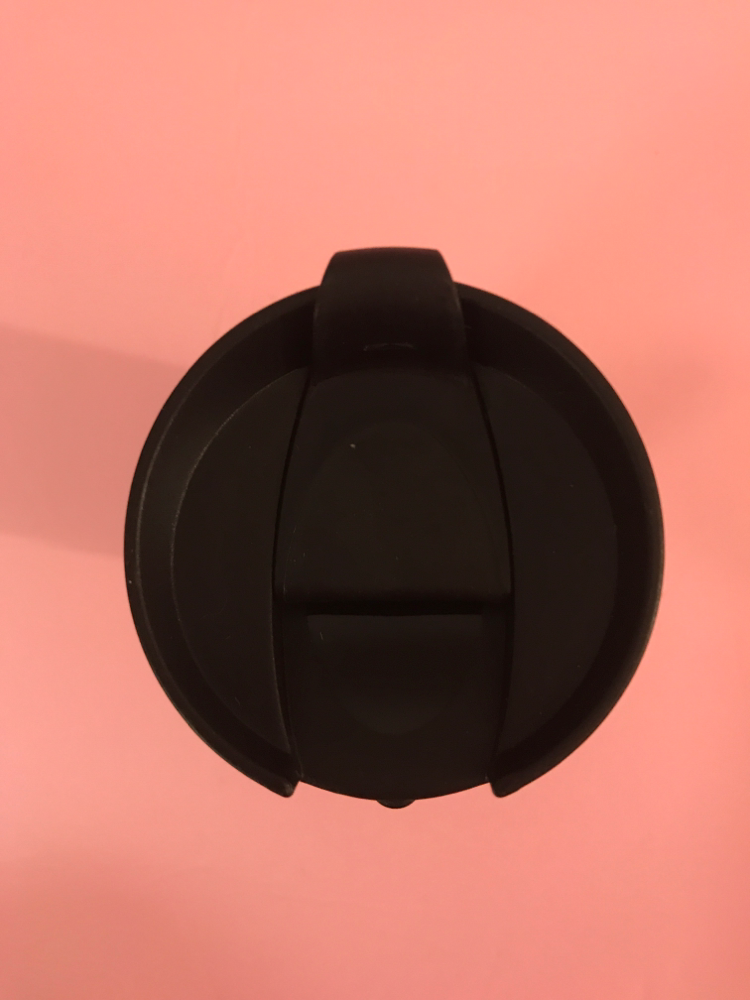 While closed. I hate when tumblers slide open or slide closed when you try to drink out of them, so that is a perfect feature for me. The only thing I don't care for is it doesn't fit under my Keurig machine even with the bottom off, so that's a bit frustrating. Otherwise I do really like this.
Overall Verdict: This was a great box because it's based on coffee and that's what I love. It came with 4 items which fits with their description. The retail value came out to be $52.96, for a box that cost $34.90, that's not bad sat all and they're all items that anyone cain use, even if you don't drink coffee, except the coffee of course.
TO SAVE 15% OFF YOUR FIRST BOX, just use the link below and subscribe. You have to be a new subscriber.
What did you think of this box?
Comment below.