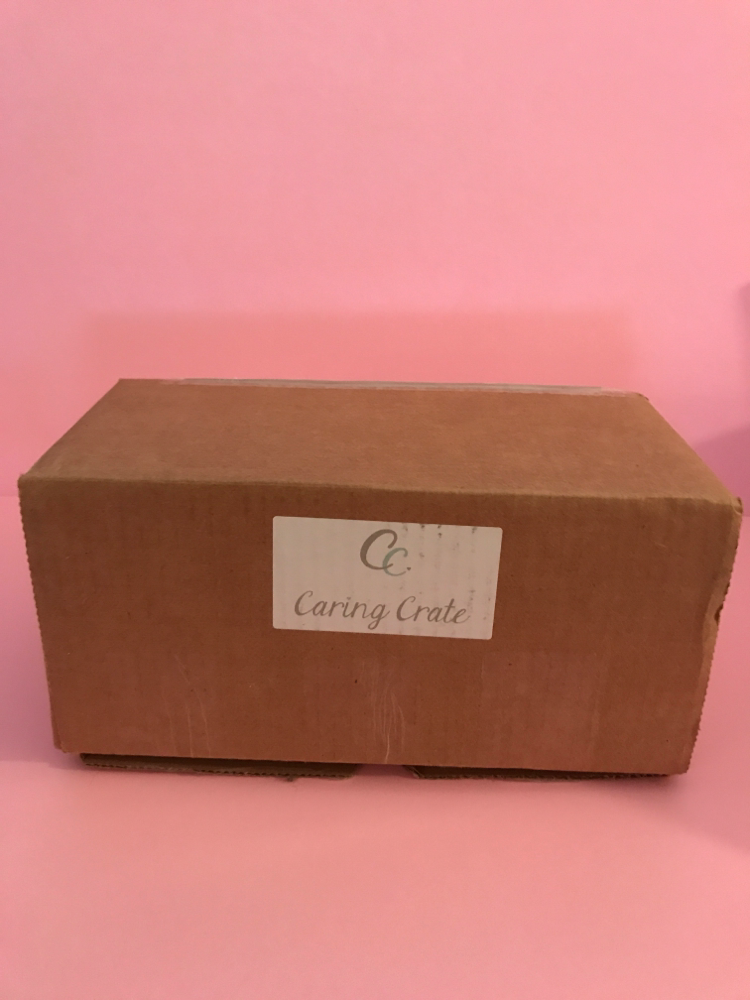 Caring Crate is a subscription box filled with 4-5 health & Wellness related products. Perfect for those suffering from chronic illness or experiencing mental health issues, Caring Crate's items are meant to help you feel better and feel good.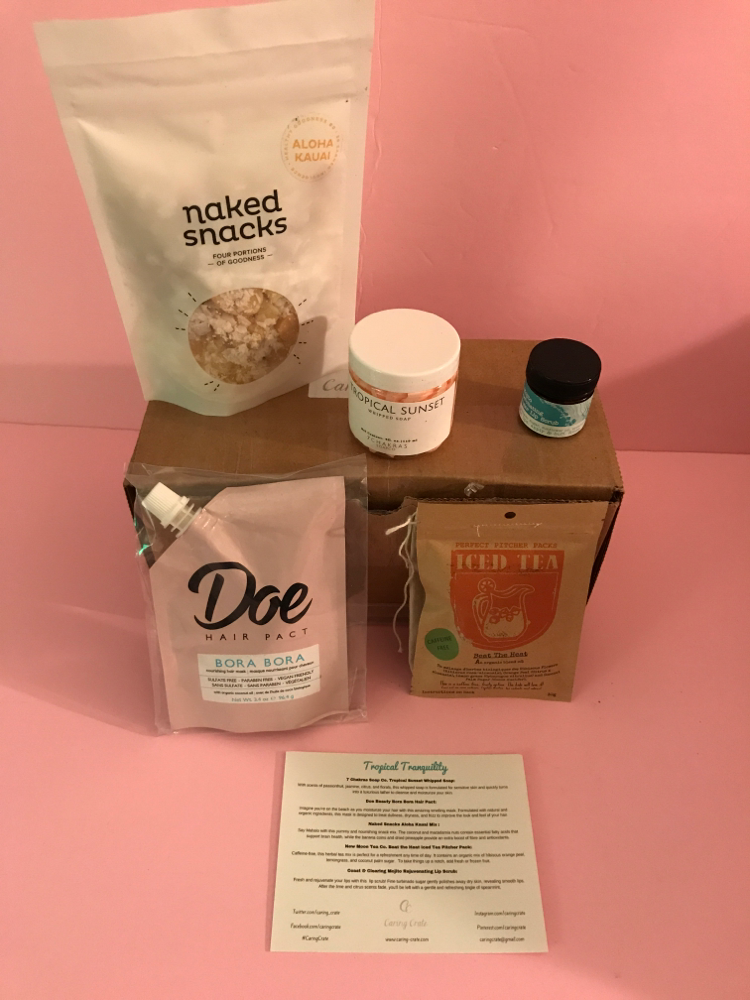 The subscription starts at $39.95 a month.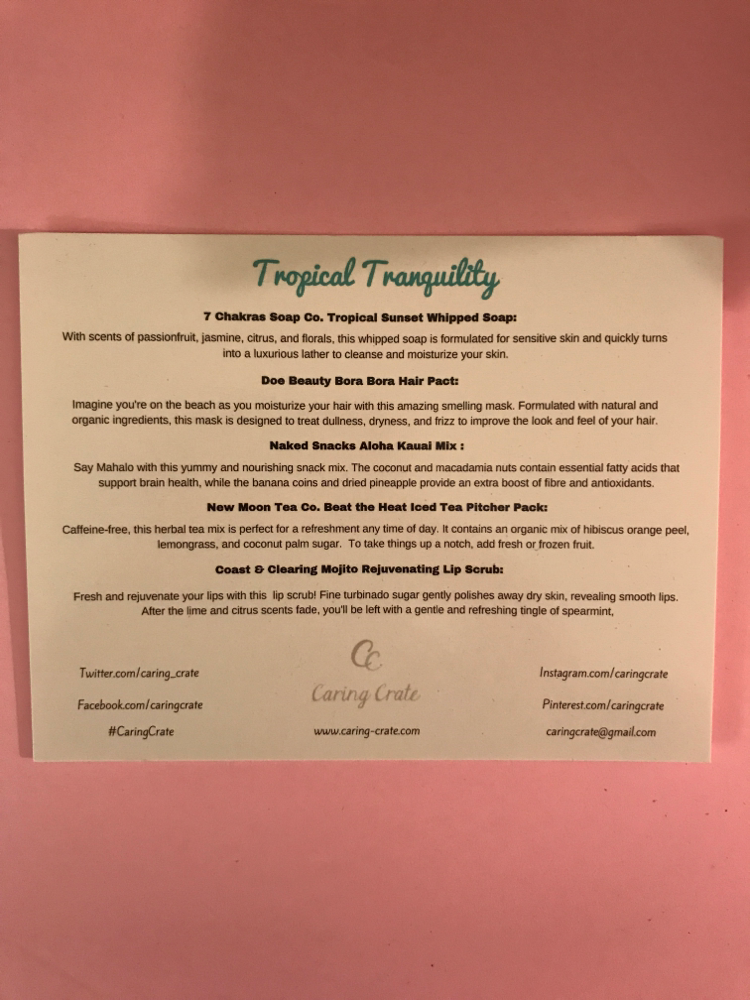 Included is a card detailing each product. Now onto the items.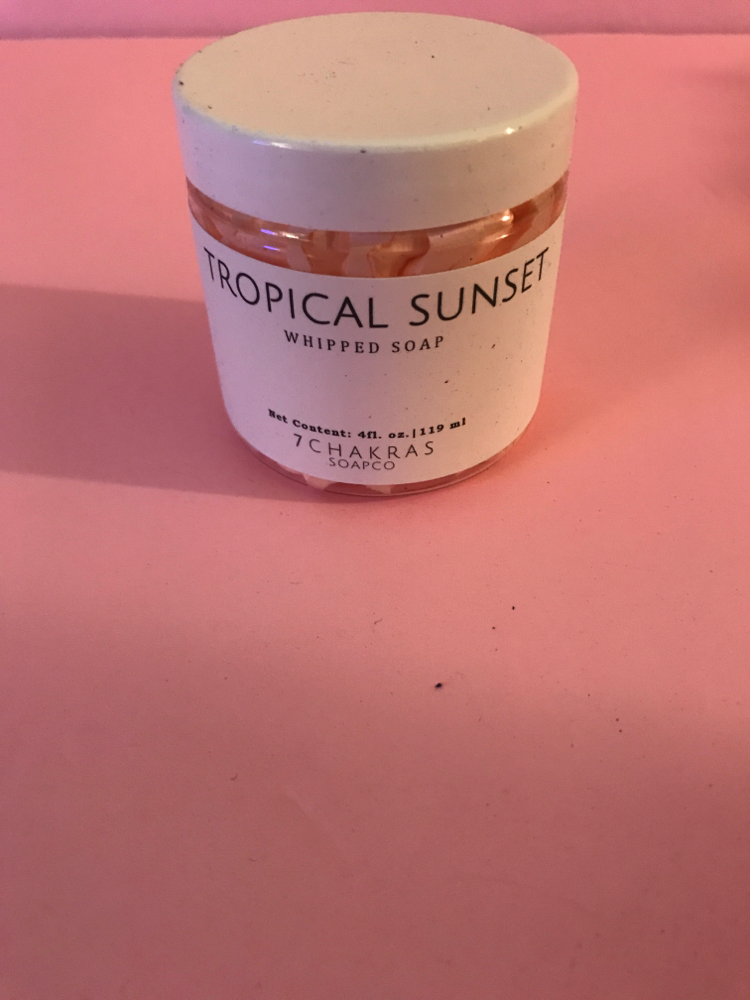 7 Chakras Soap Co. Tropical Sunset Whipped Soap. 4 fl.oz. Retail Value $4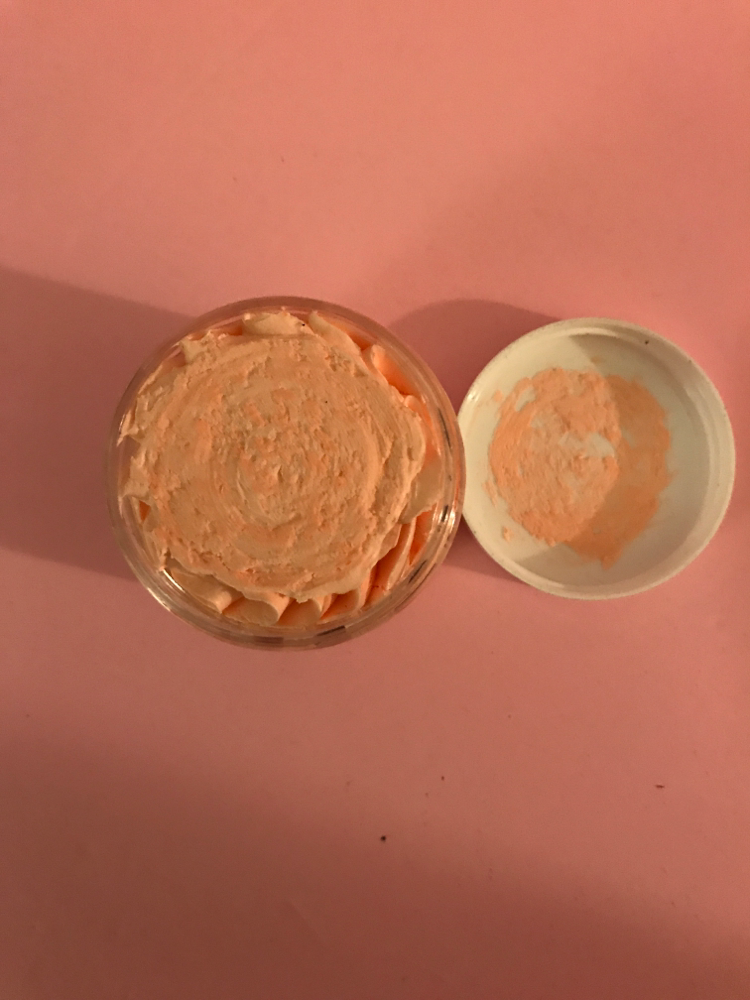 This smells absolutely AMAZING and I couldn't wait to try it. It's a bit harder than I expected it to be and you have to use quite a bit, but I Loved this and would absolutely recommend this to anyone for themselves or for a gift.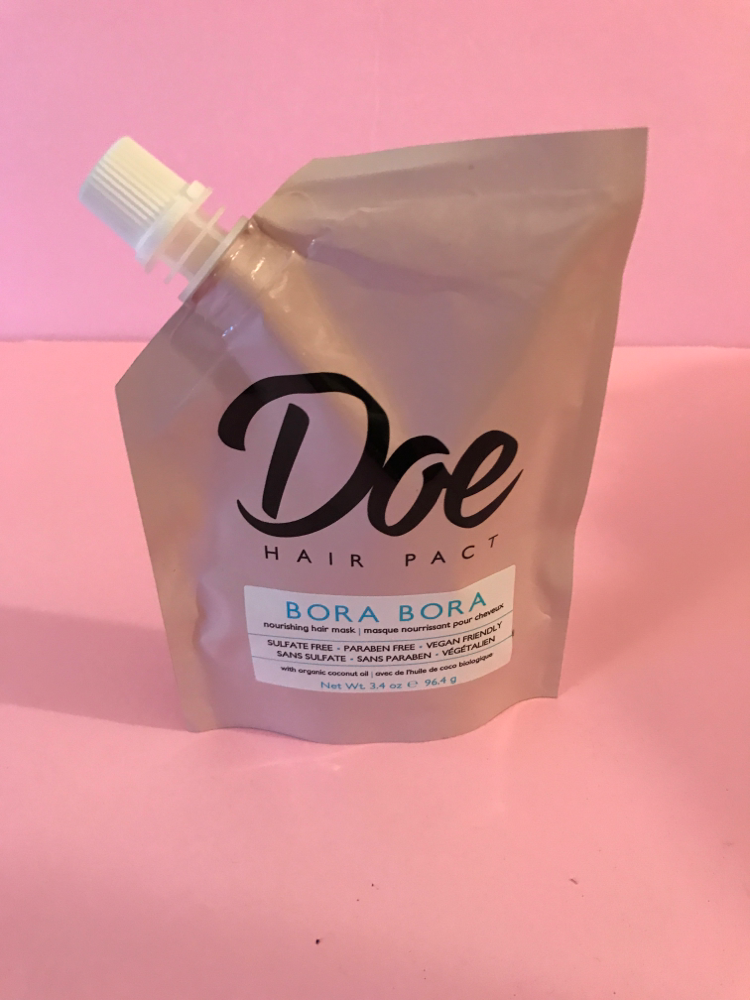 Doe Beauty Bora Bora Hair Pact. 3.4 oz. Retail Value $17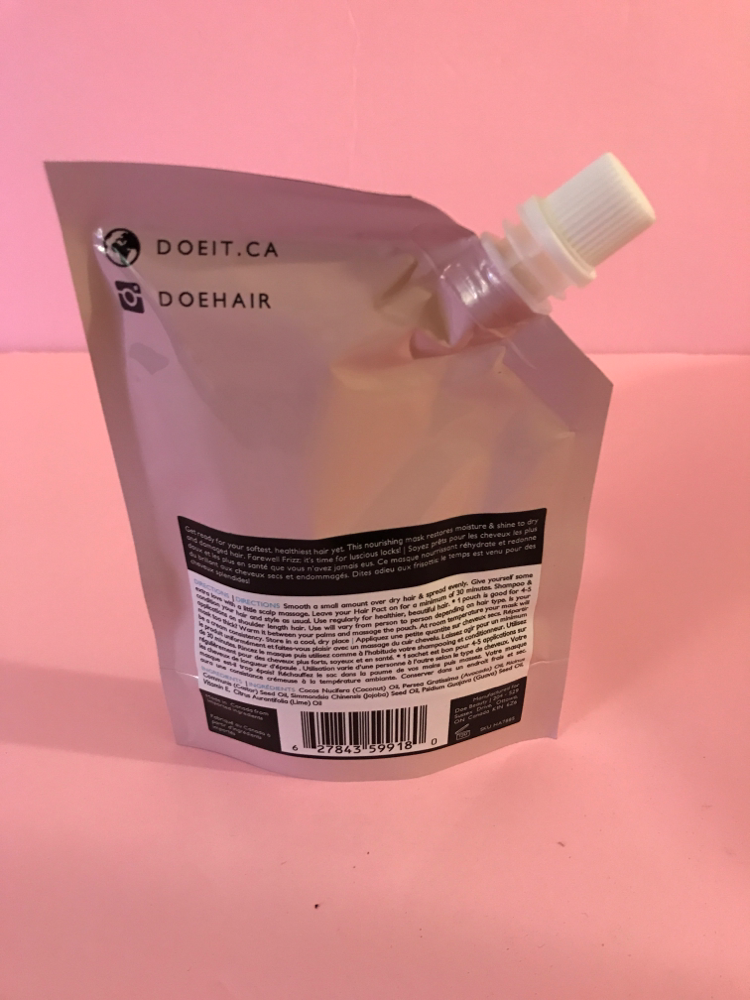 You can get 3-4 uses out of this. This is made with natural and organic ingredients. I was nervous at first. When I put it on it felt really oily and I was afraid I wouldn't get it out of my hair, but it's not like that. It came out very easily and left my hair so incredibly soft. I was really surprised how well this works.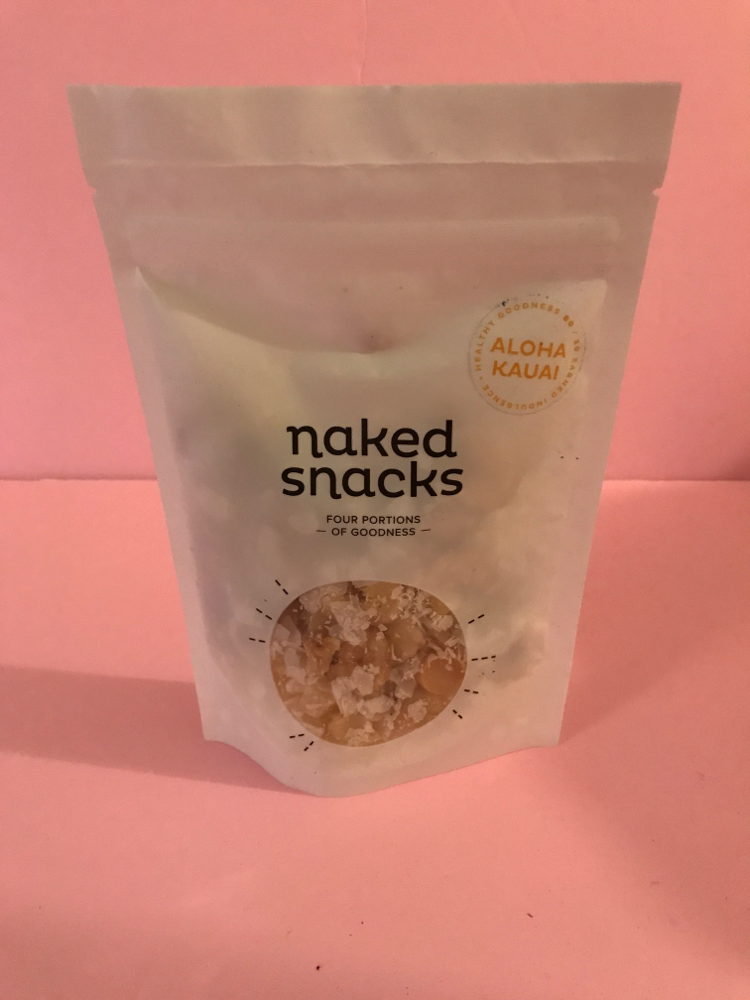 Naked Snacks Aloha Kauai Mix. 130g. Retail Value $5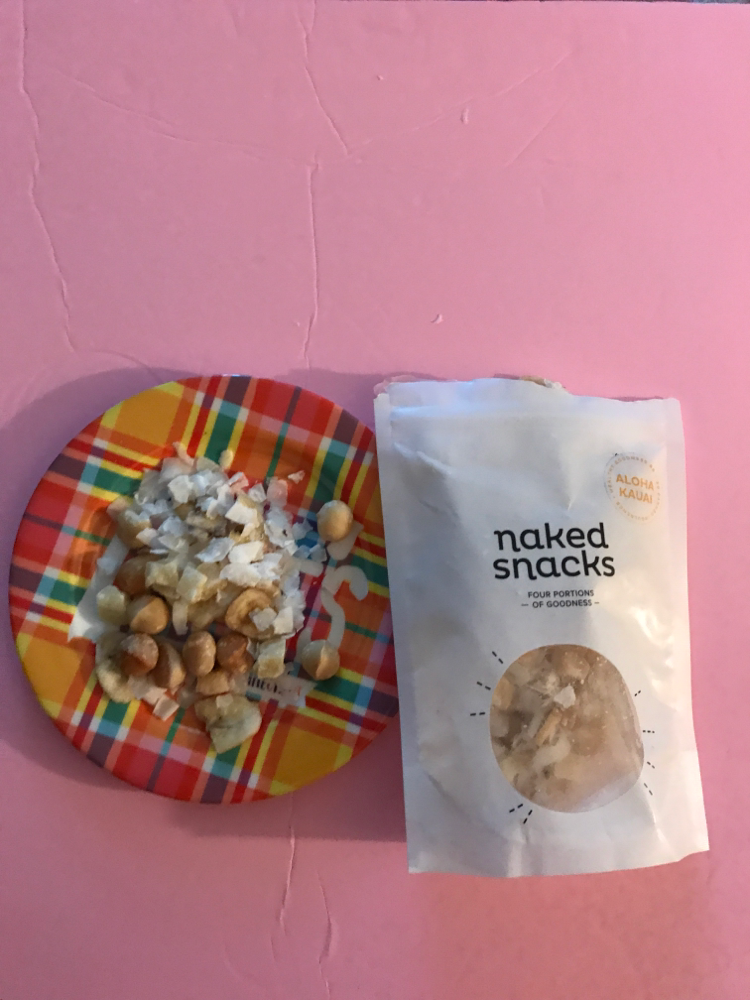 This is my ideal snack. Covonut, macadamia nuts, banana coins, and pineapple. This was so delicious. A little heavy on the covonut, but the coconut and macadamia nuts support brain health with essential fatty acids, and the banana and pineapple provide an extra boost of fiber and antioxidants.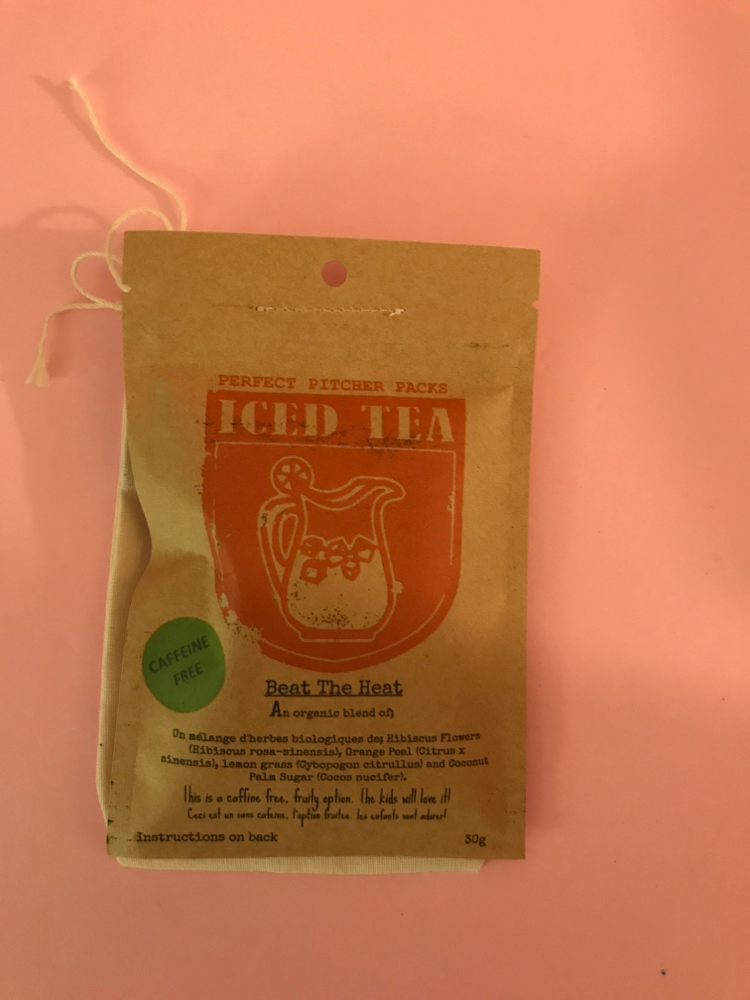 New Moon Tea Co. Best The Heat Iced Tea Pitcher Pack. 22gz Retail Value $6.49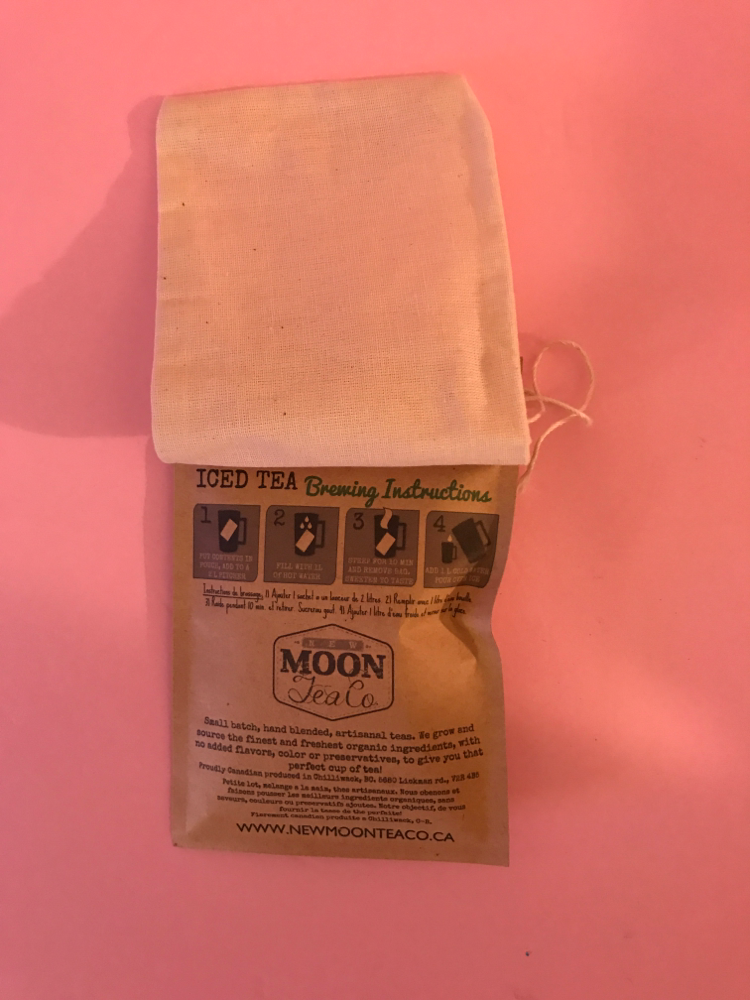 This is caffeine free and organic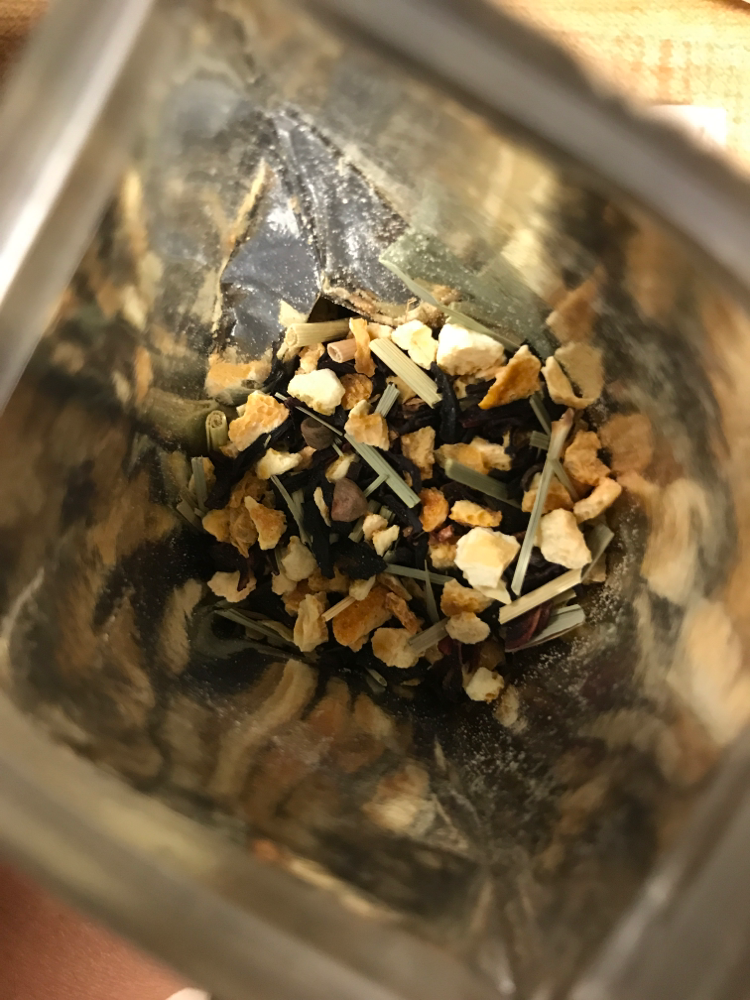 This tea contains an organic mix of hibiscus orange peel, lemongrass, and coconut palm sugar.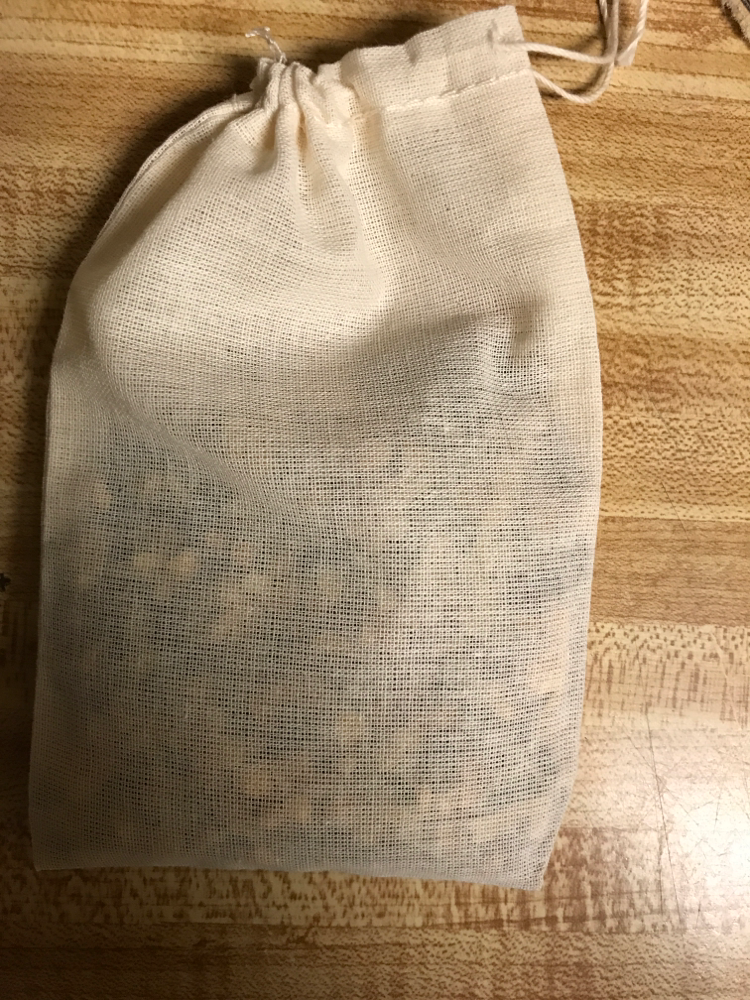 You put it in the bag it came with to steep and when finished add more water and sweetener of your choosing.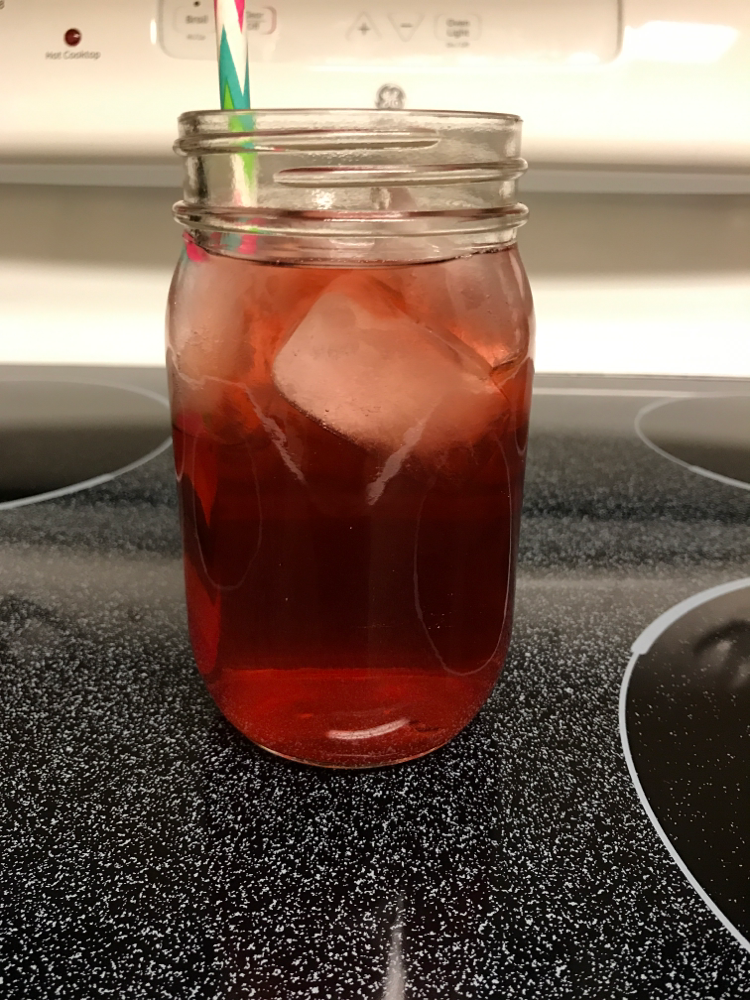 This was so refreshing and very delicious that I had the 2 liters gone in a day and a half. I really recommend checking out their products.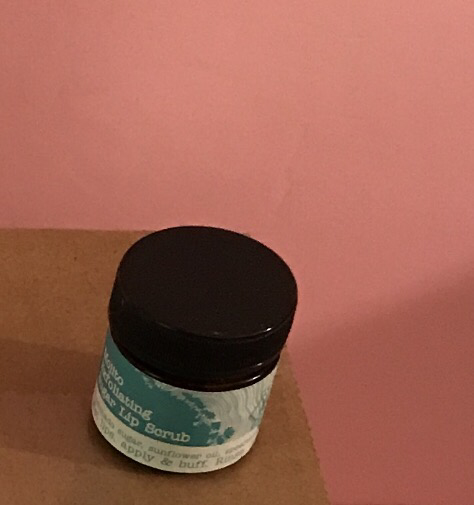 Coast & Clearing Mojito Rejuvenating Lip Scrub. 50 Ml. Retail Value $6
Fine turbinado sugar gently polishes away dry skin, revealing smooth lips and once the lime and citrus fade you'll be left with a gentle tingle of spearmint. 
For this product the scent was too strong for me that I couldn't use it. I did pass it along to someone who could though.
Overall Assessment: Caring Crate definitely gives you unique and different products that are healthy for you. In this box there was 5 items, so that fits with their description. The retail value on the box was a little low. It came out to be $38.49, which is less than what you pay for the box. This was my first box with them, so it could've just been a one time thing. I'm really pleased with the subscription box and will continue with Caring Crate for now.
What did you think of Caring Crate's August Box?
Comment Below.