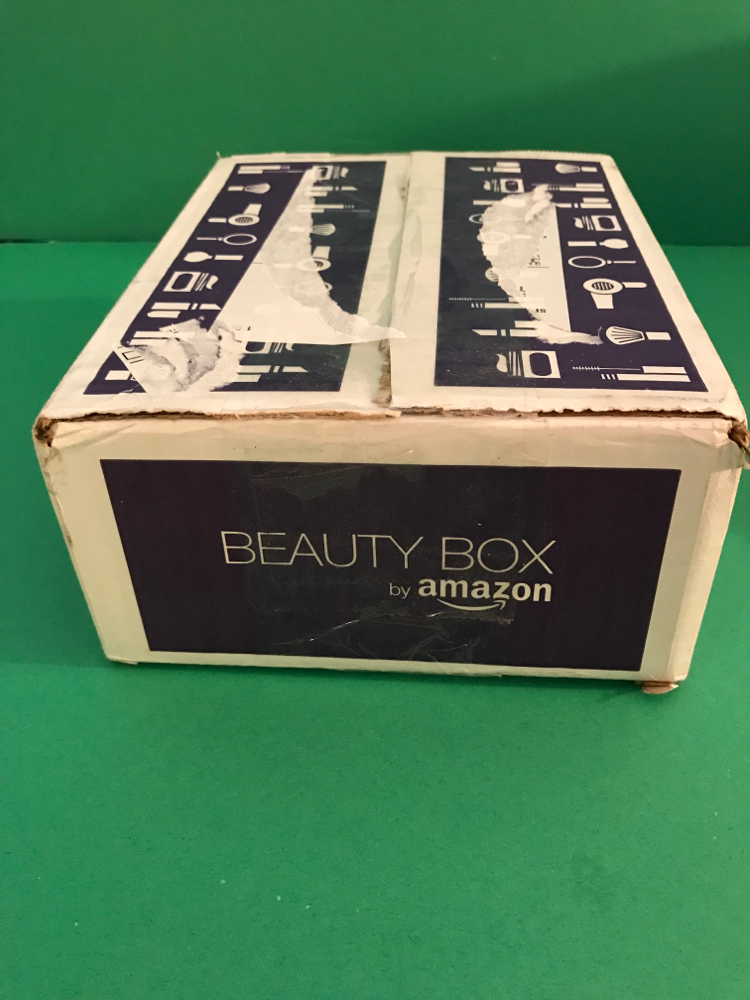 Amazon offers sample boxes to their prime members and after they ship your box, you'll receive an email with your benefit confirmation with your credit that you can use to purchase items or brands that were in your box.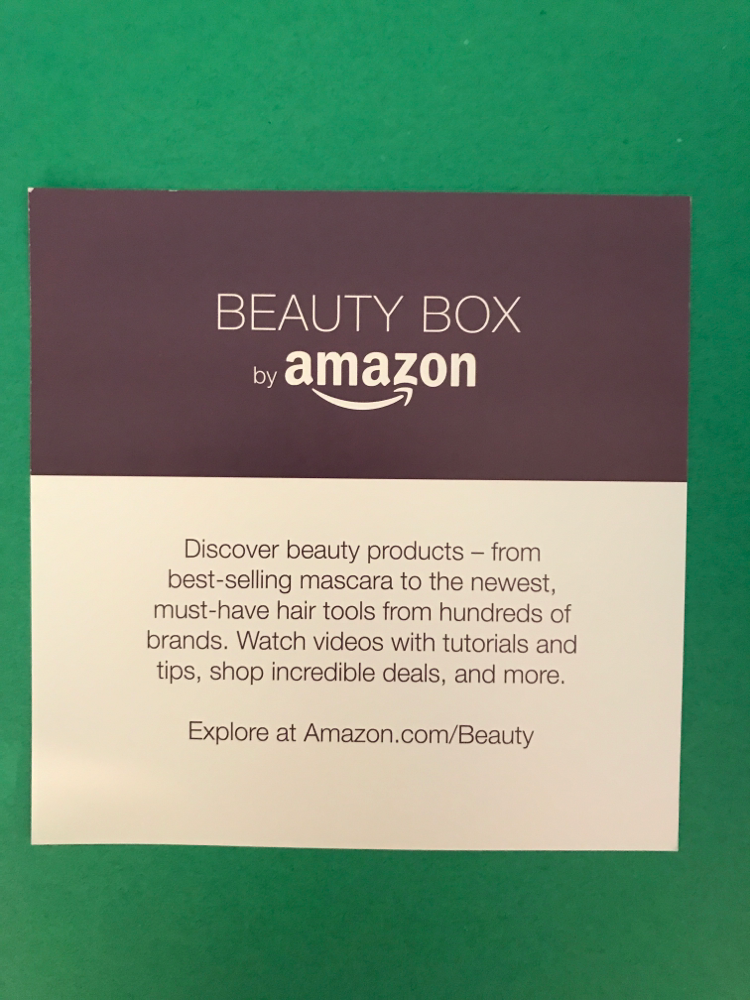 Amazon usually sends an information card relating to the box or the sample boxes. This gives you the address for just beauty products.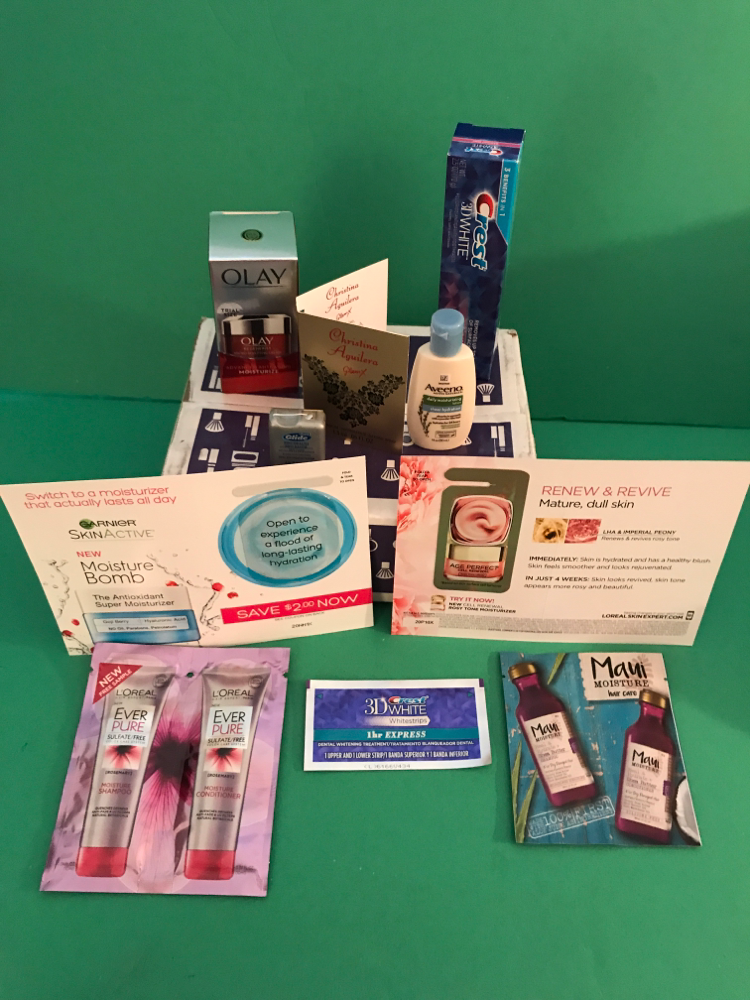 These are all the items that came in the box that cost $11.99. Next the items individually.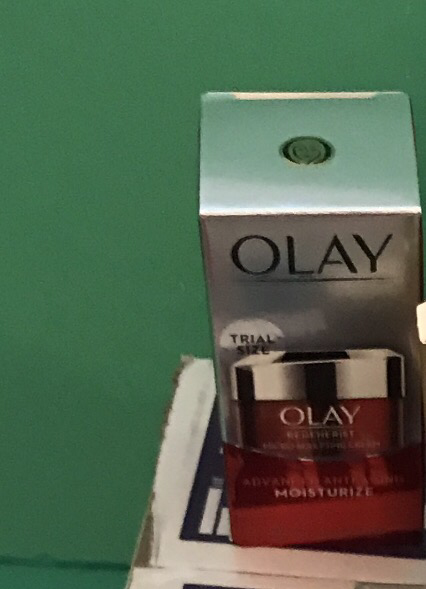 Olay Regenerist Micro-Sculpting Cream Advanced Anti-Aging. 0.5 oz. Retail Value $8.53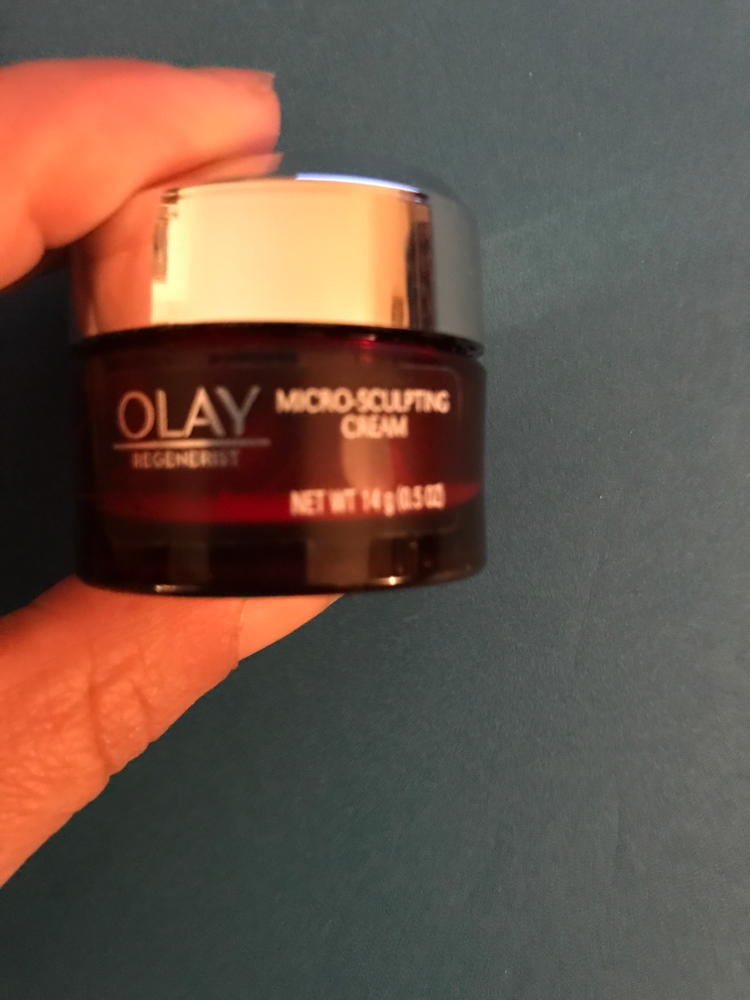 My grandmother used this and I took before and after pictures, but promised not to show them, and there was a noticeable difference. You have to use this day & night. She's got almost 2 weeks out of it so far, maybe more because you don't need a lot.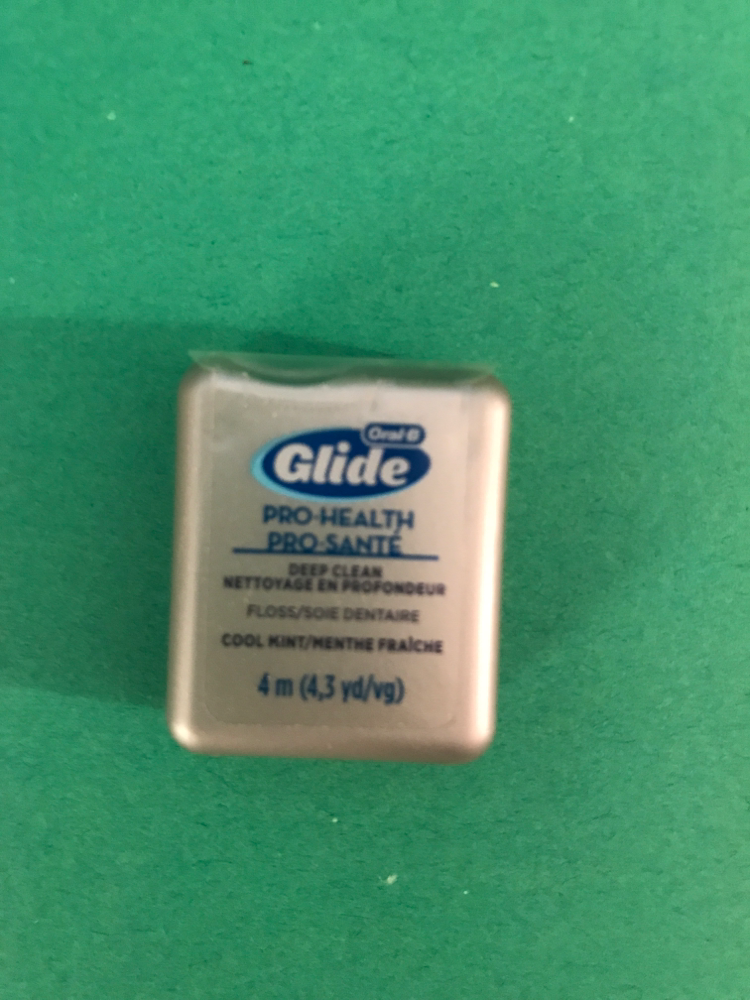 Oral-B Glide Pro-Health Deep Clean Floss, Mint 4M. Retail Value $.26
I really liked this floss. First, as you can see it's not string. I'm not sure what it's made of, but I've never had this type before. I loved it and the mint flavor is right on. Not too strong, but definitely there to make your mouth feel fresher.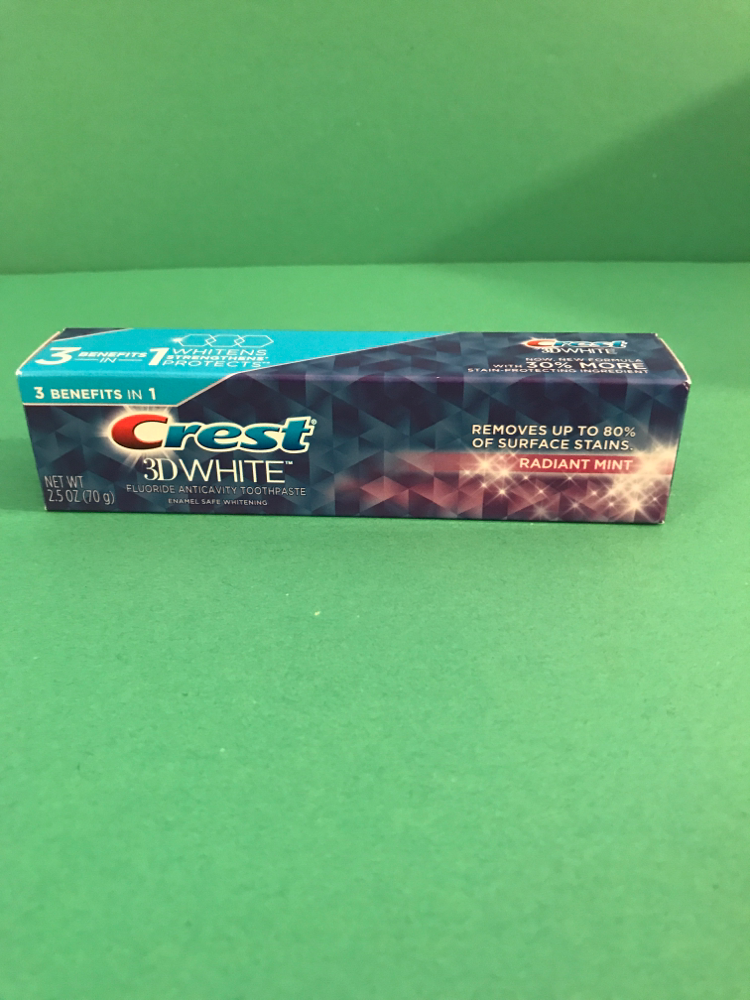 Crest 3D White Whitening Toothpaste Radiant Mint 2.5 Oz Retail Value $6.05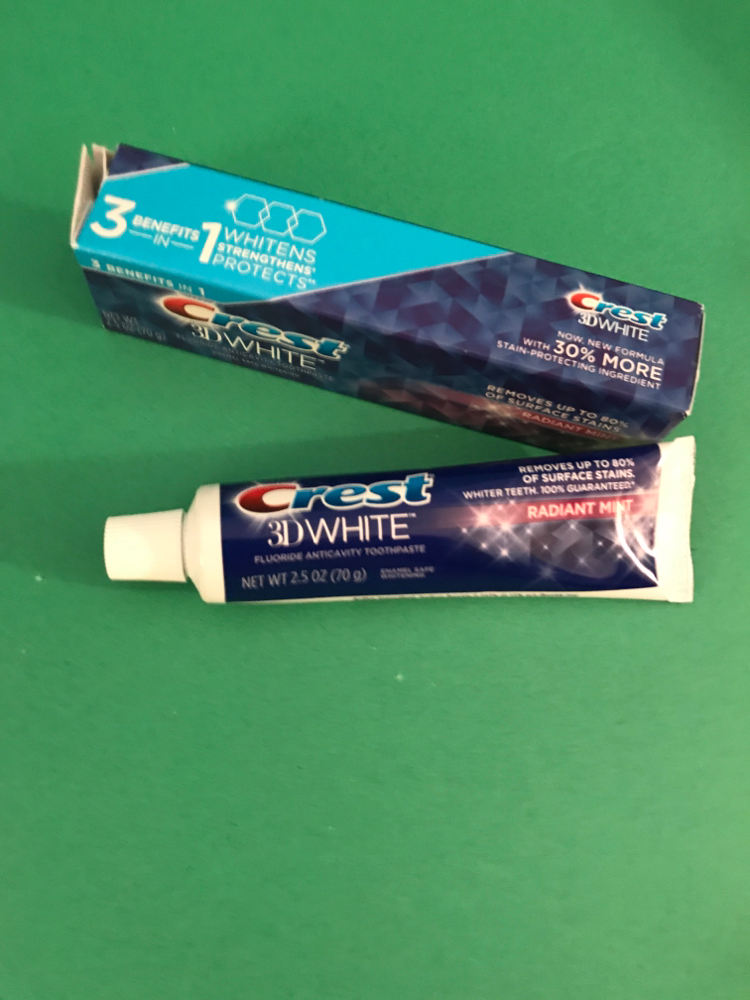 This is the toothpaste I normally use, so I'm very familiar with it. It's great, it really does whiten your teeth. They have several flavors and they're all good. I can never have enough of toothpaste, so this is always welcomed.
Crest 3D White Whitestrips 1 hour express. 1 set- 1 upper & 1 lower. Retail Value $4.37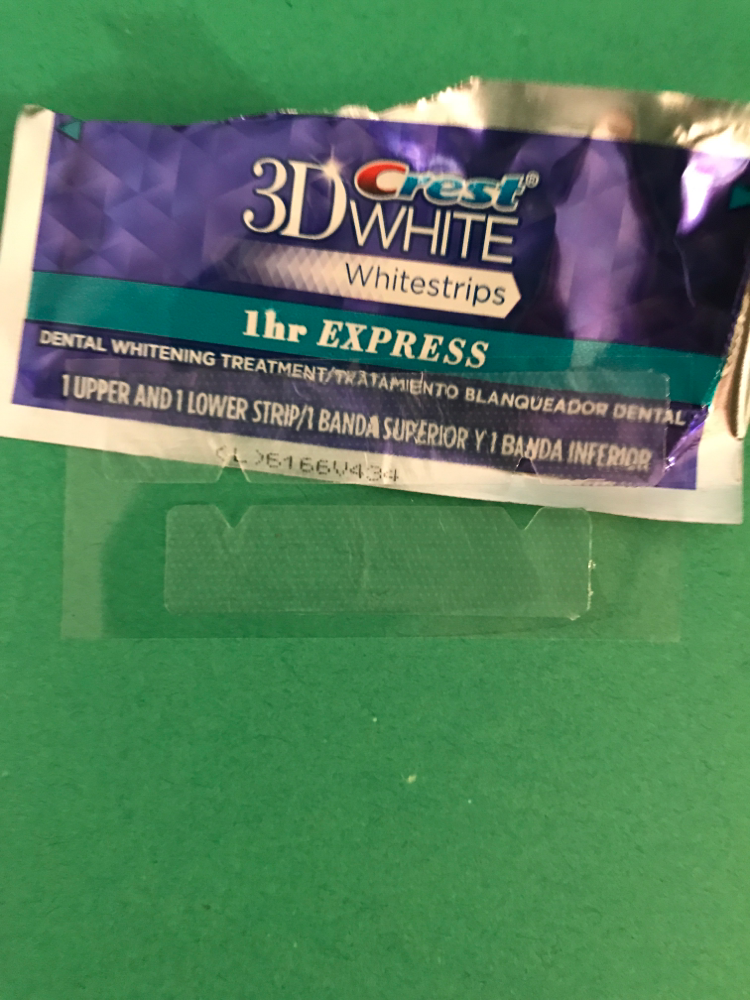 I normally get impatient with these and take them off too quickly, but these are different material than the ones I have. These were more sticky like a sticker and they didn't get all bunched up in my mouth or slide around and I was extremely pleased with the results. I will definitely be purchasing these.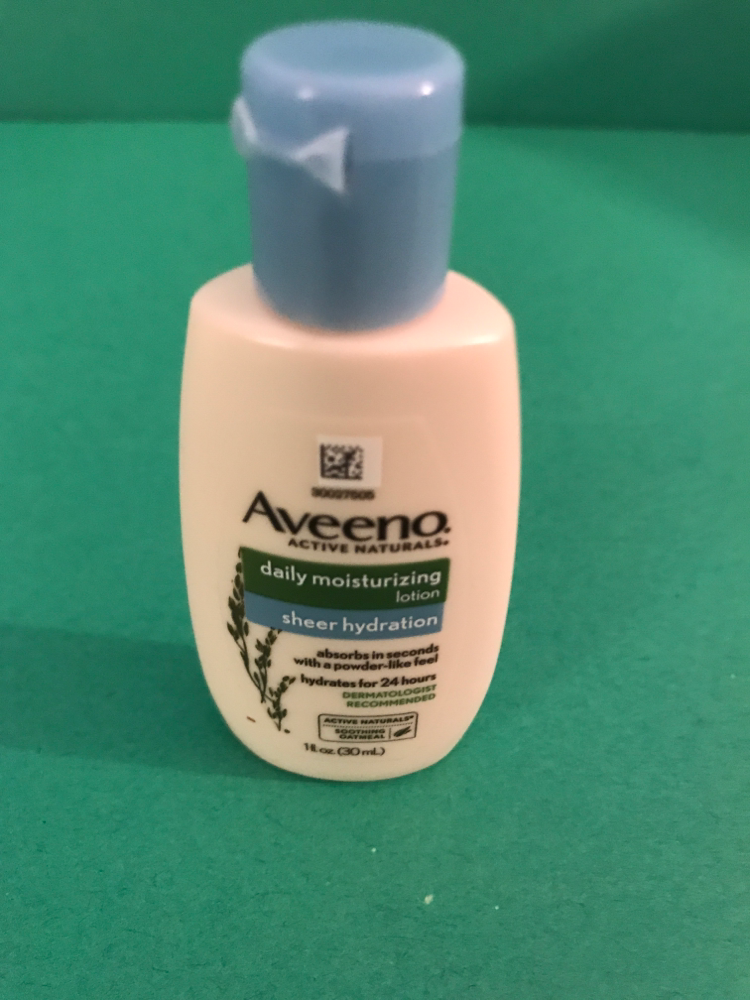 Aveeno Sheer Hydration Daily Moisturizing Lotion 1 fl oz. Retail Value $.49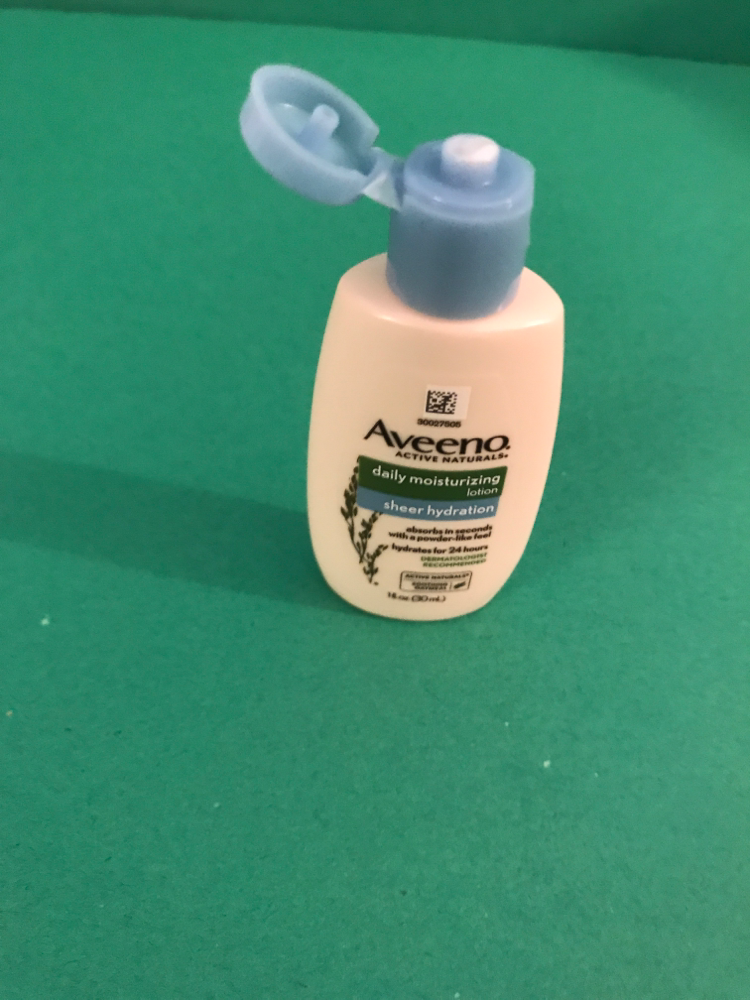 I honestly didn't care for this lotion initially. It felt too watery and like it wouldn't absorb, but after some time it did absorb and my skin felt incredibly smooth and soft. I really do like the Aveeno brand and it's Dermatologist recommended.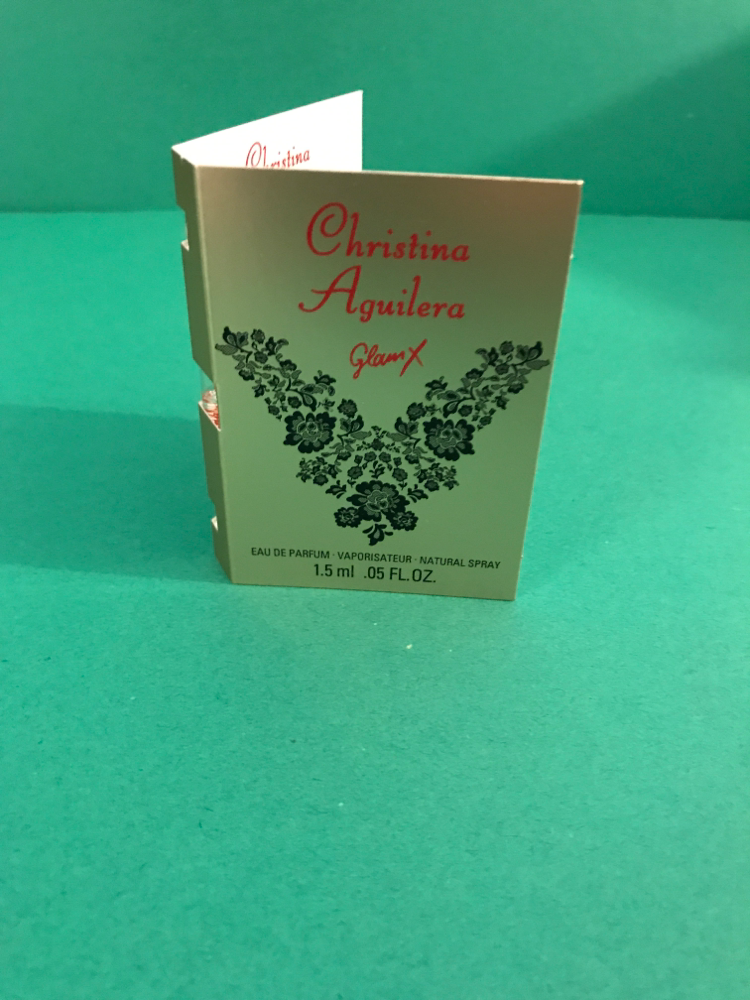 Christina Aguilera Glam X .05 fl. oz. Retail Value $2.14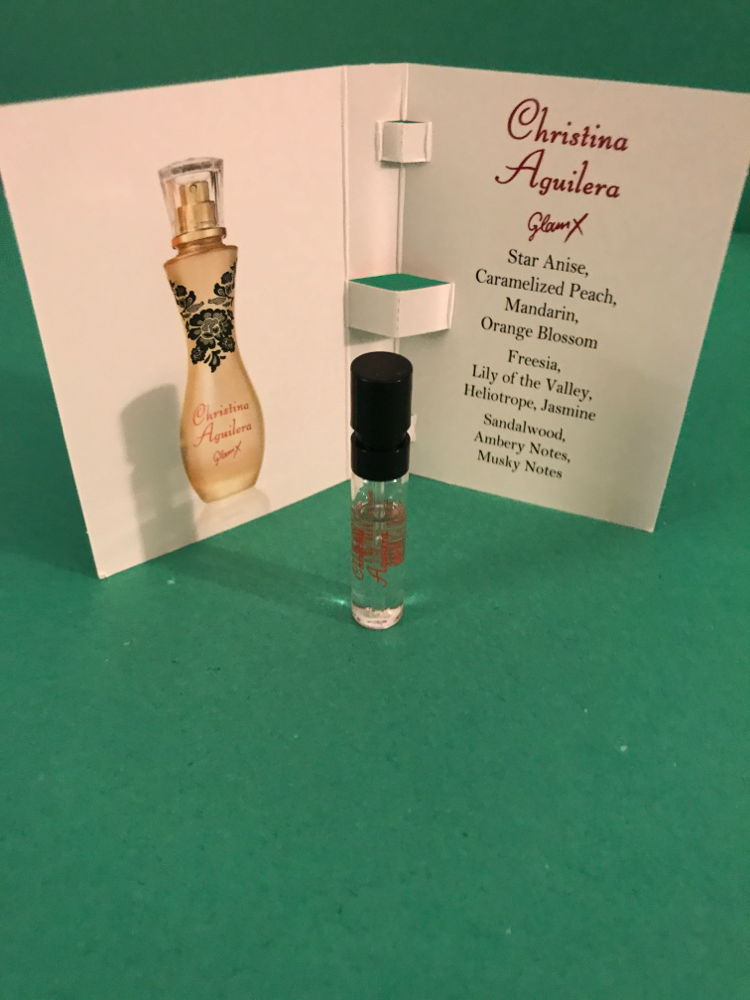 I never heard of this perfume, but it smells amazing. I don't know how to describe it because there are so many notes to it and I can't pick out one Particular note, but I am definitely purchasing this. I have a collection of perfume and don't need more, but I'd get rid of all of them for this one. You don't need to use much of it either. A little goes a long way.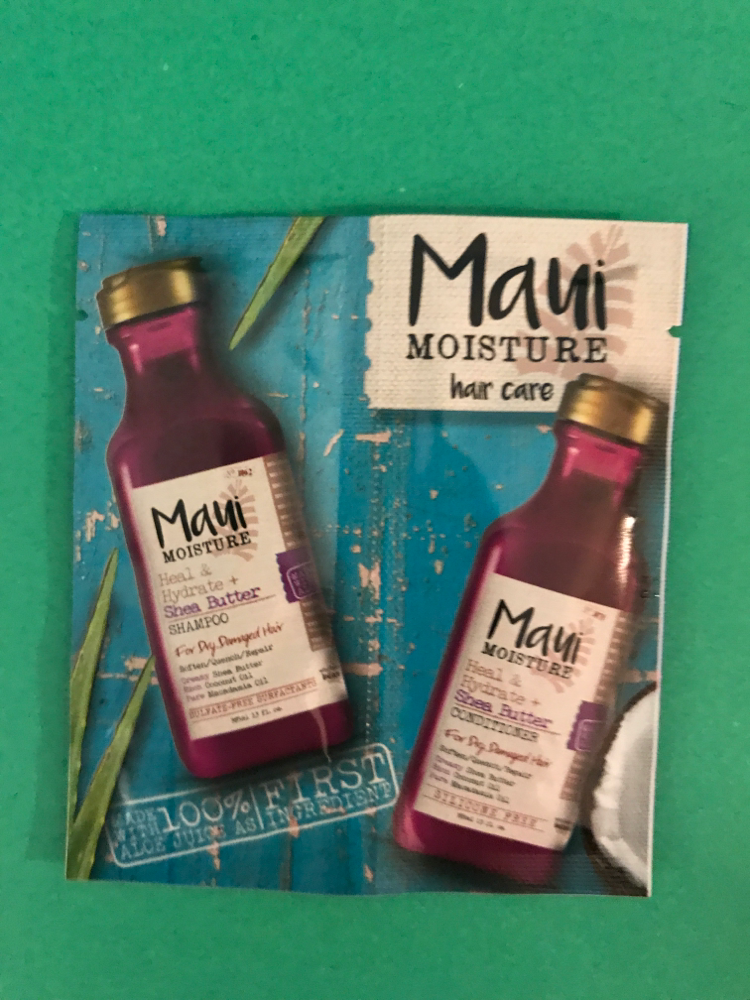 Maui Moisture Heal & Hydrate + Shea Butter Shampoo & Conditioner 7.4 ml each. Retail Value $.24 for both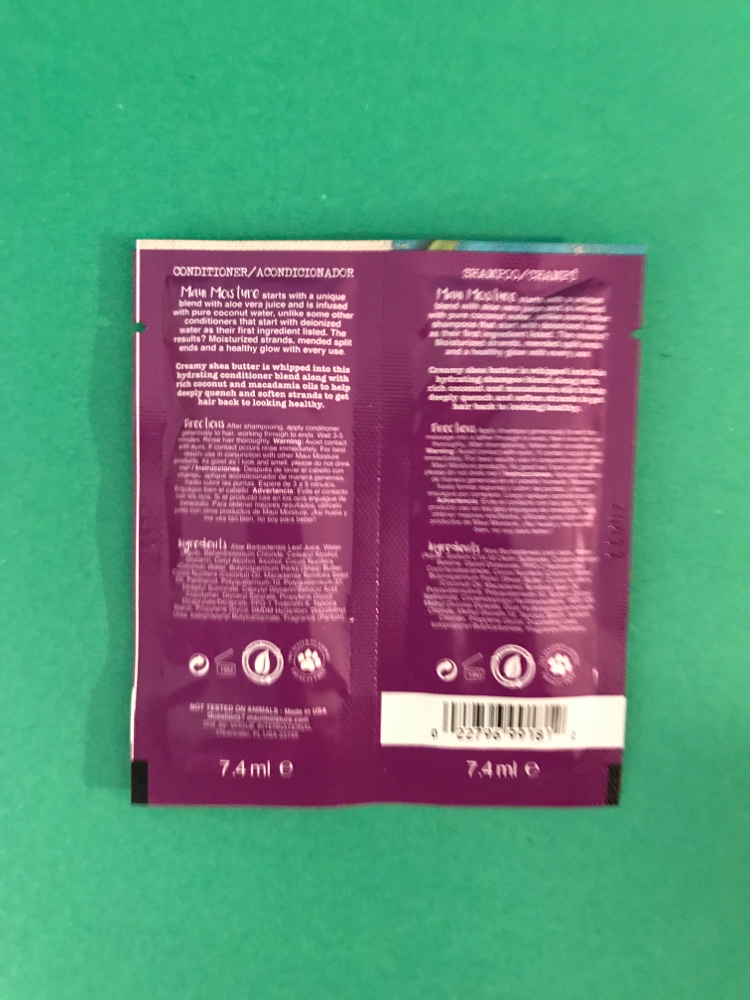 These smell amazing, however there wasn't enough shampoo for my hair, and I just did a hot oil treatment and it was the wrong time to test these out because they didn't get the oil out of my hair, but I now find I can't do those treatments, so it's not fair to say that this doesn't work.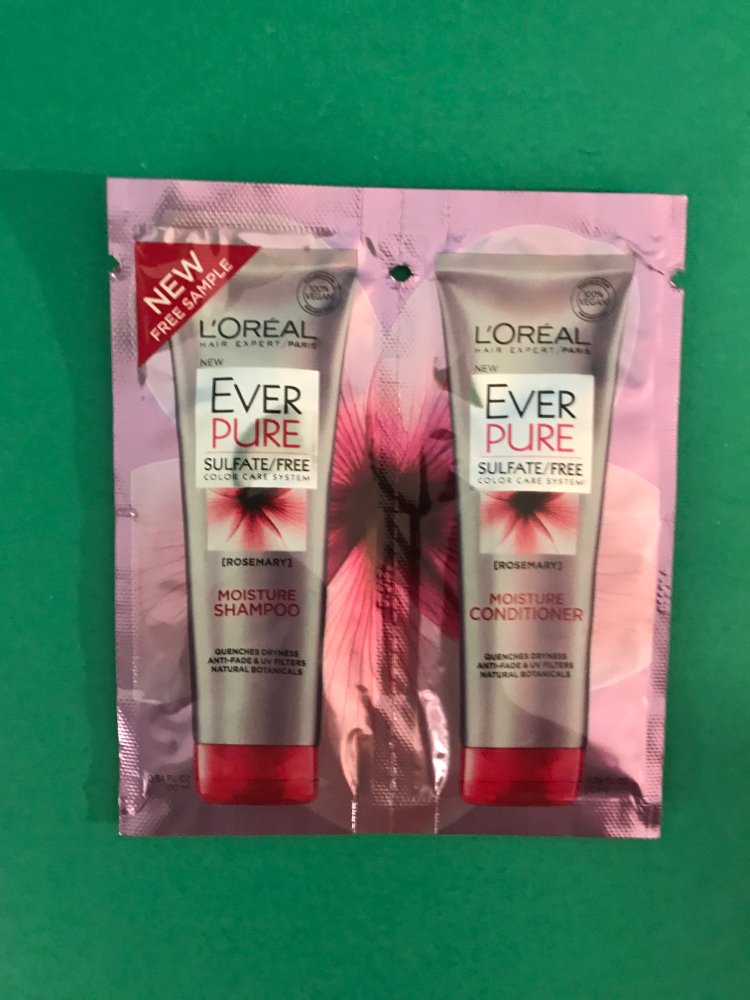 L'ORÉAL Paris Ever Pure Sulfate Free Moisture Shampoo & Conditioner. 0.34 fl. Oz each. Retail Value for both $.50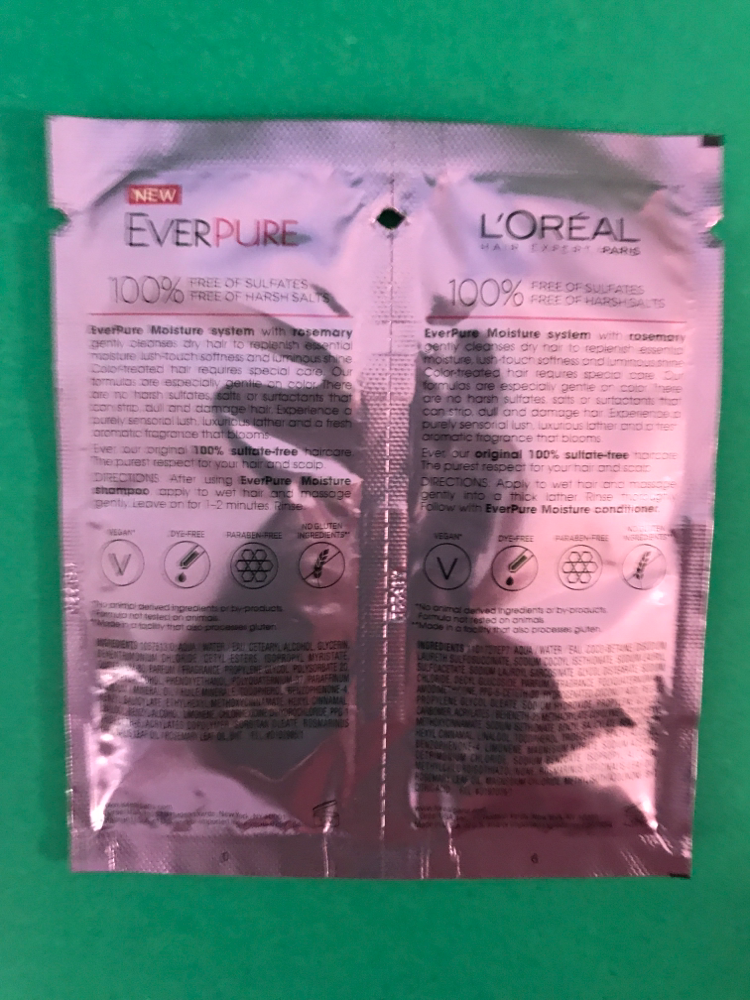 This shampoo and conditioner are awesome. Two days later when I still had oil in my hair I used these and it got it right out. This product is a must have. Especially if your hair gets greasy. I think this product would work well for it.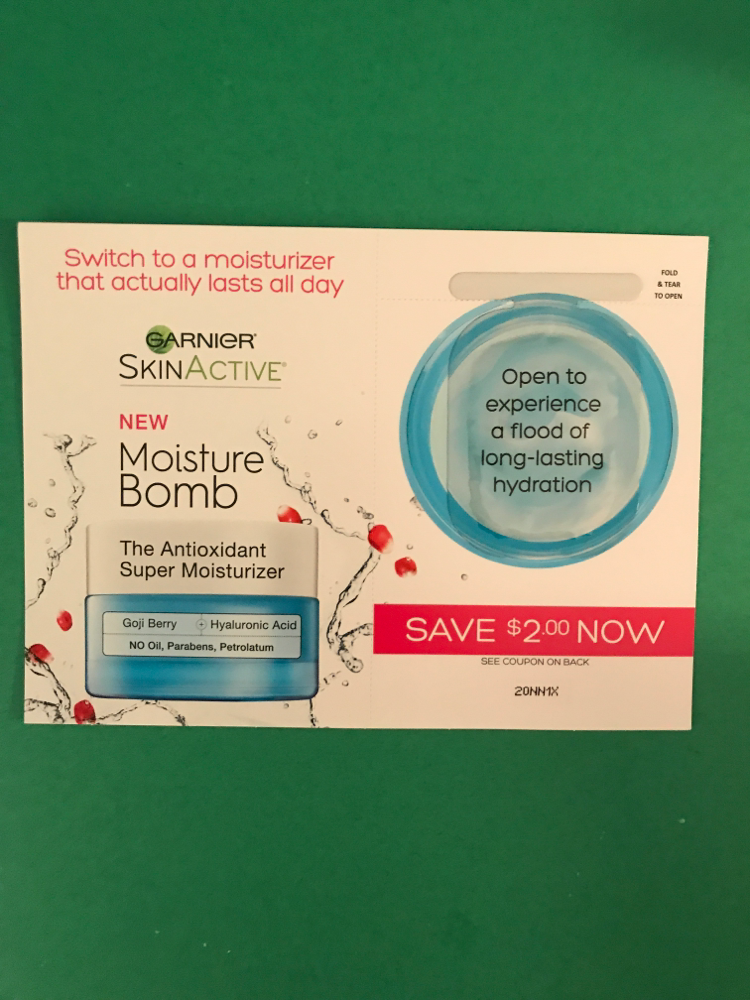 Sample Of Garnier Skin Active Moisture Bomb.
There wasn't much in here, but I had enough for one use and this Moisturizer made my skin so soft and smooth after using it at night after my daily routine. I'm seriously thinking about purchasing this.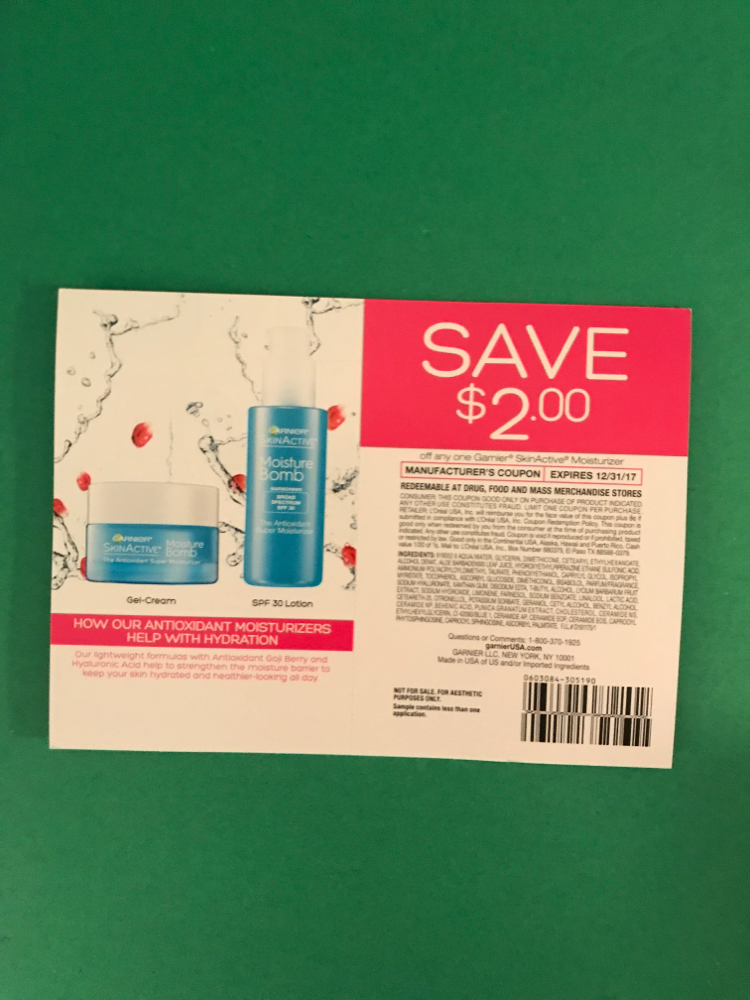 On the back is a coupon, so that makes my decision even easier.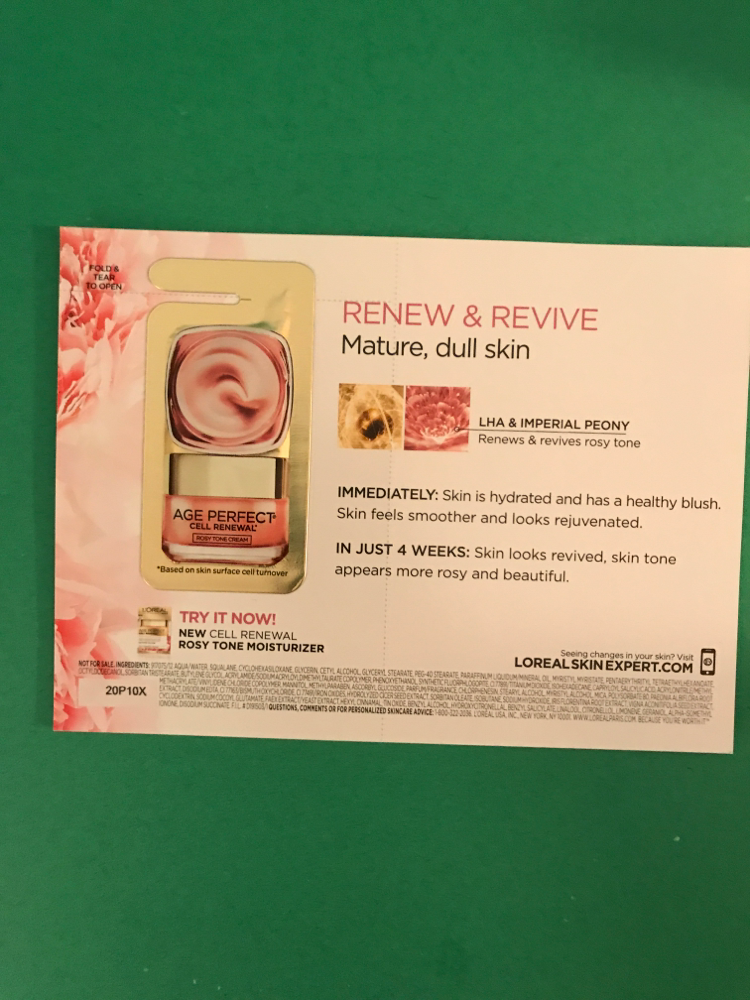 Sample of L'ORÉAL Paris Age Perfect Cell Renewal Rosy Tone Moisturizer.
Unfortunately this product wasn't for me. I felt like my face was greasy and it felt thick on my skin and I didn't even use a 1/4 of the sample. I have very sensitive skin so it might just be me. 
Overal: This was a great box. A lot of new and different products to try and even if you don't end up using your credit, the Retail Value of this box came out to be $22.58, without the two samples, so that's almost double of what you paid. I really love the sample boxes, especially since you get the money back in credit.
script async src="//pagead2.googlesyndication.com/pagead/js/adsbygoogle.js">