Here is majority of the email that all current subscribers should have received.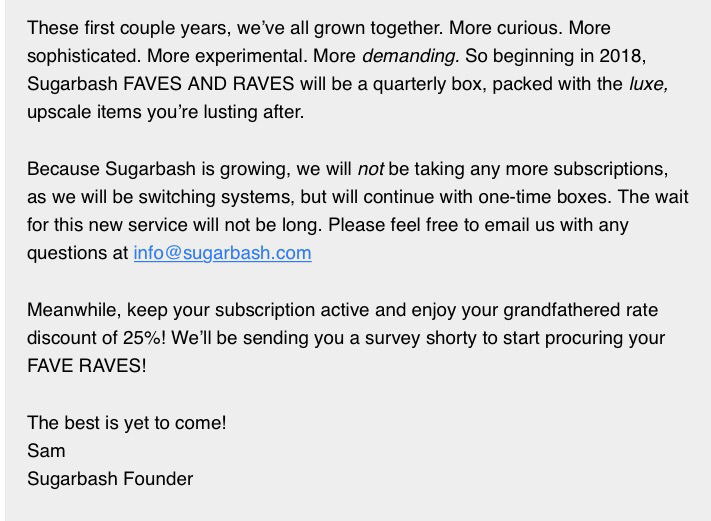 At this time Sugarbash is not accepting new subscriptions, I'm guessing to get ready for the 2018 year, however you can purchase one time boxes. The current subscribers are grandfathered in at the current rate of the box. It seems like a survey will be coming out. Possibly everyone may not receive the same box, but who can tell.
What do you think of this change?
Comment below.