The selfie Kit is a website that has a shop, a blog, and a kit that comes out every quarter.
The selfie Kit initially started on Cratejoy, but switched locations and has their own site now.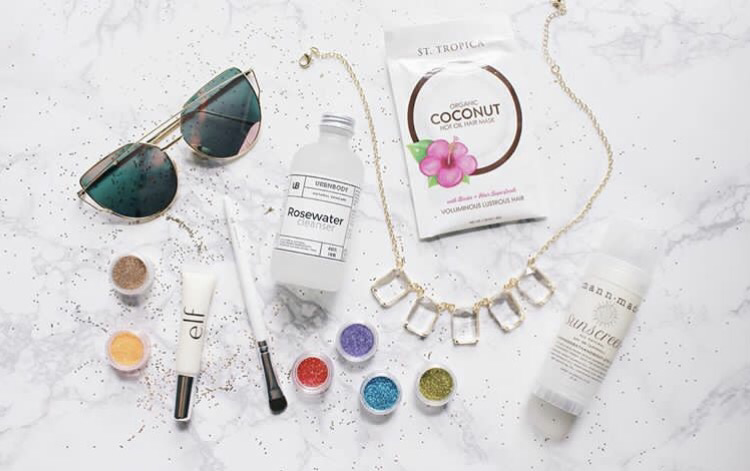 The kit does not have a set number of items. This kit had 9 items.
It comes out every calendar season that will enhance your SELFIE that season. Items will not repeate.
The cost will vary each quarter. This box was $39.95 and it has been as low as $19.95. It varies depending on the number of items.
A little spoiler for the Fall it'll be a makeup bag filled with "Fall" goodies and help our summer craving for pumpkin spice.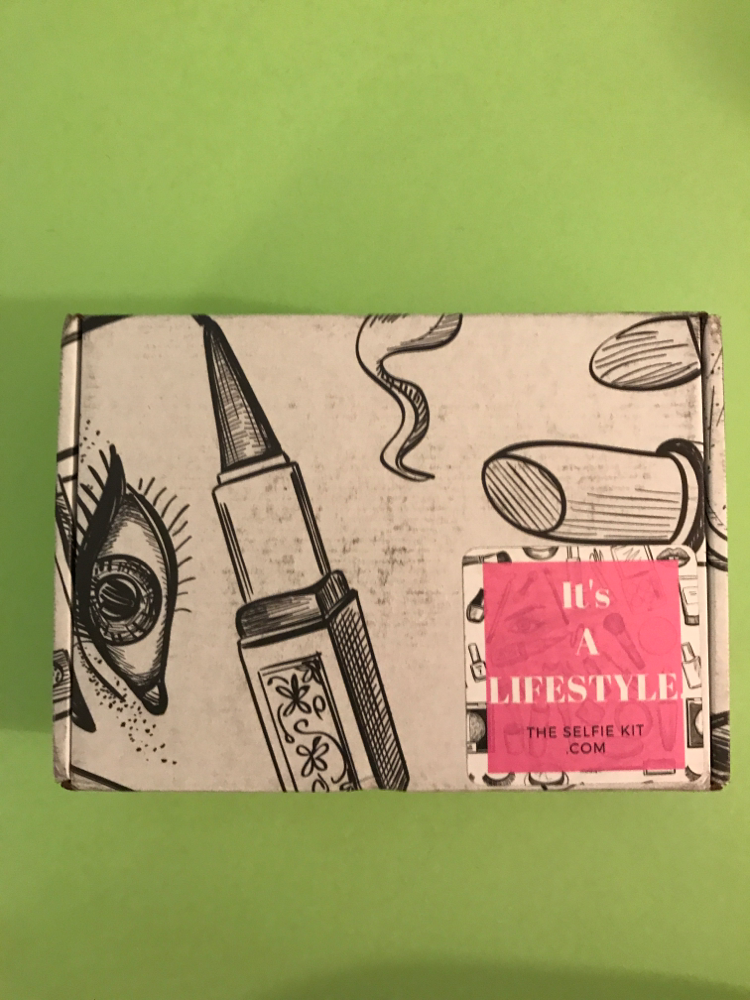 This is the signature selfie kit box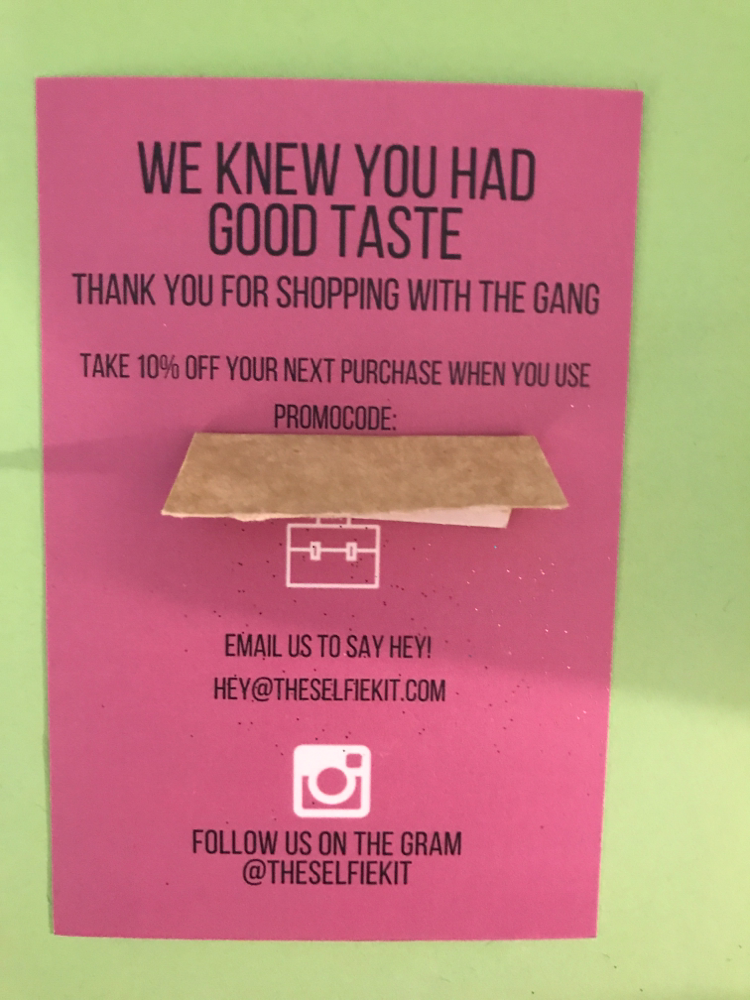 They included a 10% off coupon, which I know I'll use because I LOVE the items in their store. Now onto the items.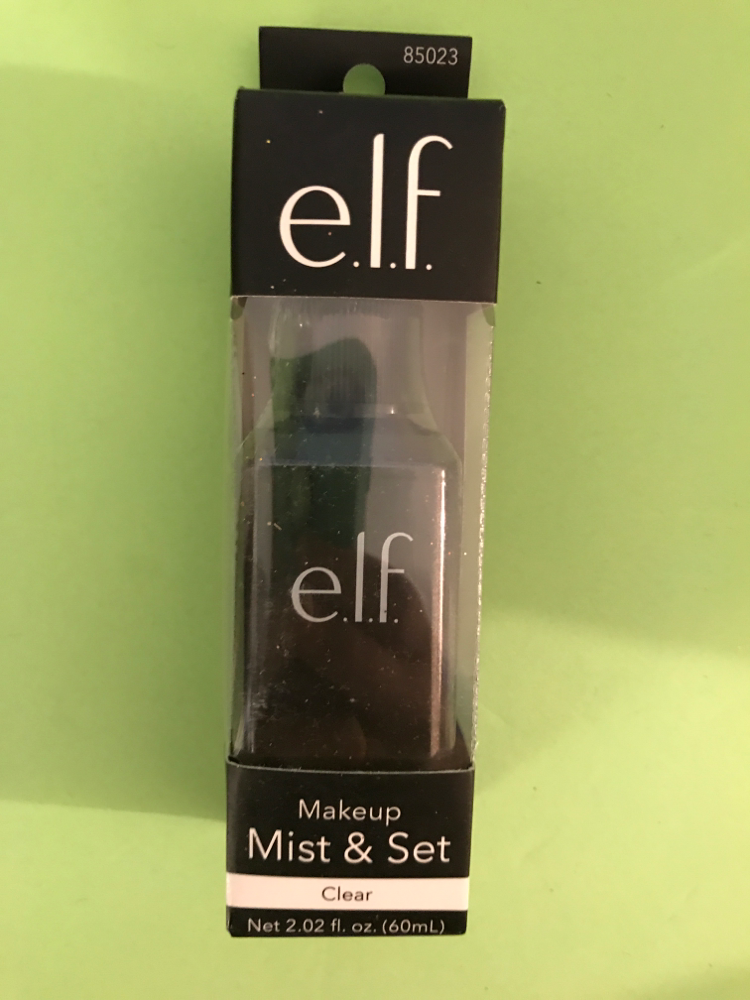 e.l.f. Makeup Mist & Set In Clear 2.02 fl.oz- retail $3.00
I LOVE this stuff!! It doesn't sting your eyes like some makeup setters and it really does help your makeup to stay in place and last all day.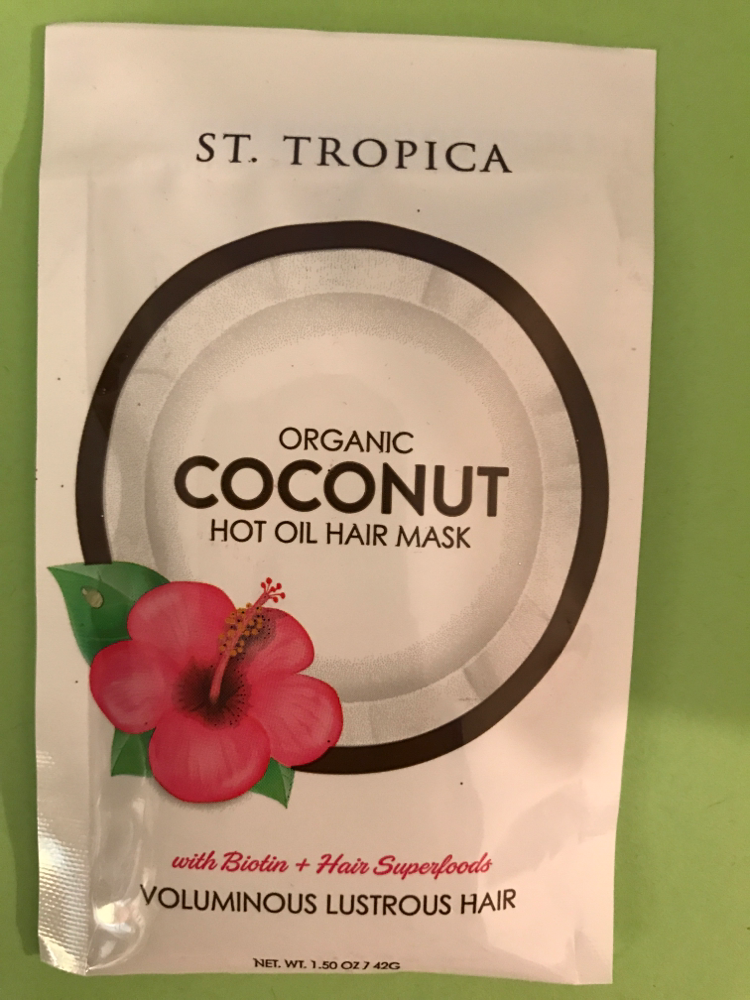 St. Tropical Organic Coconut Hot Oil Hairmask- 1.5 oz. Retail $4.00
I was very disappointed in this. It says to leave on a minimum of 20 minutes or obernight, then to shampoo hair twice. I left it on for 20 minutes, shampooed my hair twice and my hair was still so greasy. I had to wash it two more times and there's still a little grease left and that was the next day.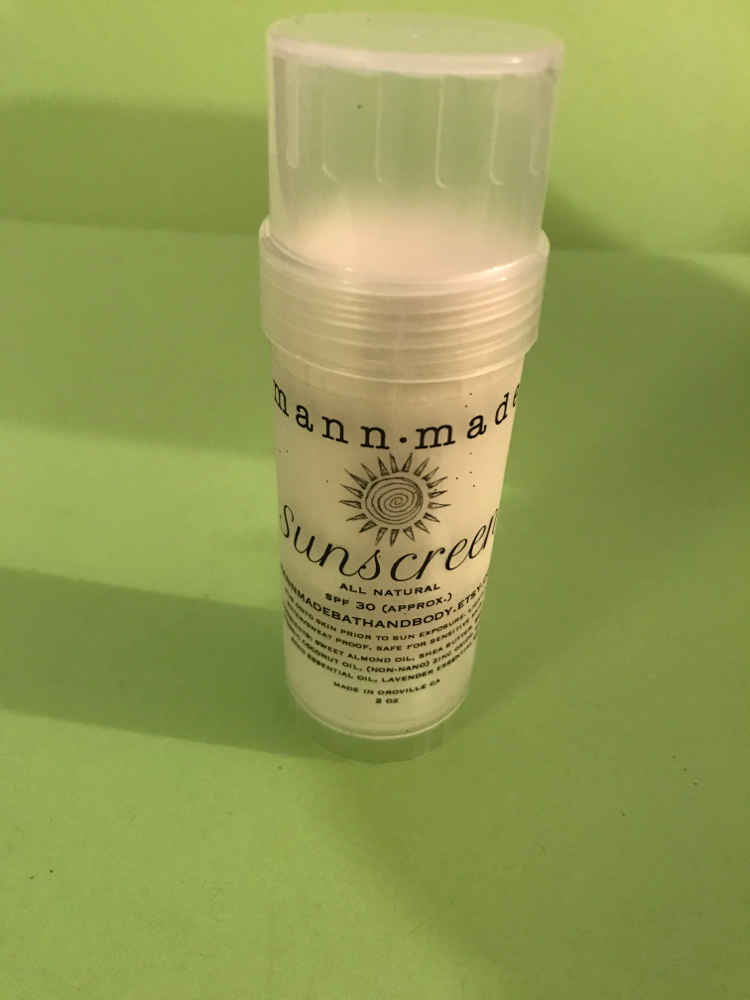 MANN•MADE Sunscreen Stick SPF 30-2oz. Retail $12.00.
I don't use sunscreen because I cannot be out in the sun at all, but I like that this is from Etsy and supporting small business owners. This is really nice because you won't get the sunscreen all over your hands and it's easy to apply.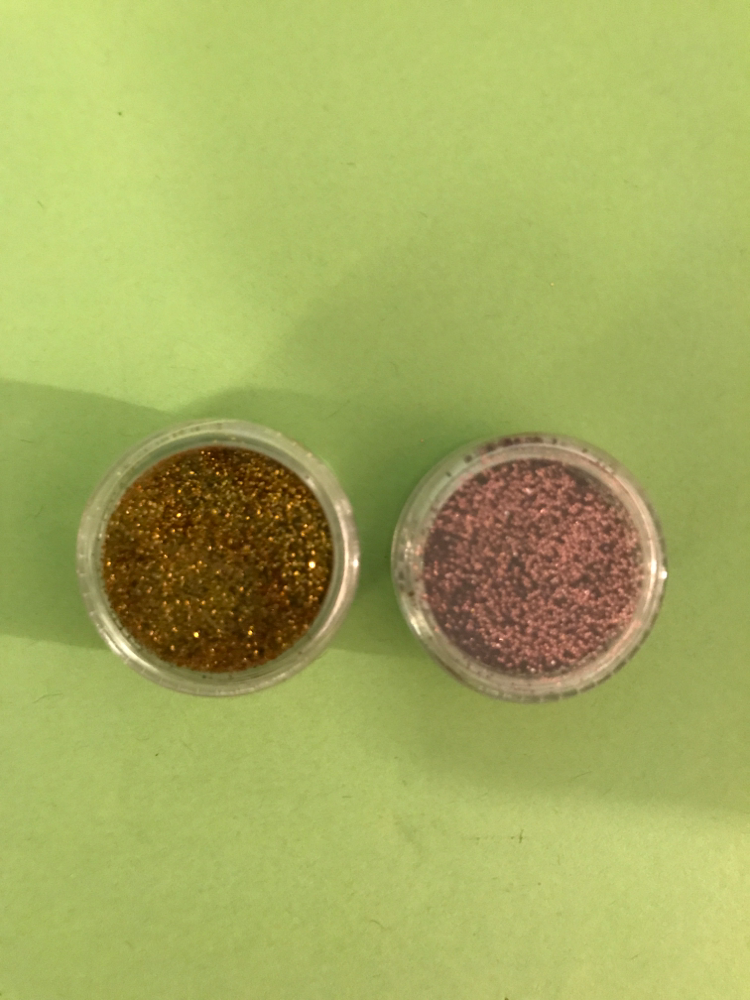 Selfie Gang Loose Eyeshadow Glitters. Retail-$2.00.
These are fun to wear if you're going out or even just for a weekend look. I never experimented with glitter eyeshadow until this kit. It's fun, but can get messy if you're like me. I do enjoy wearing them though.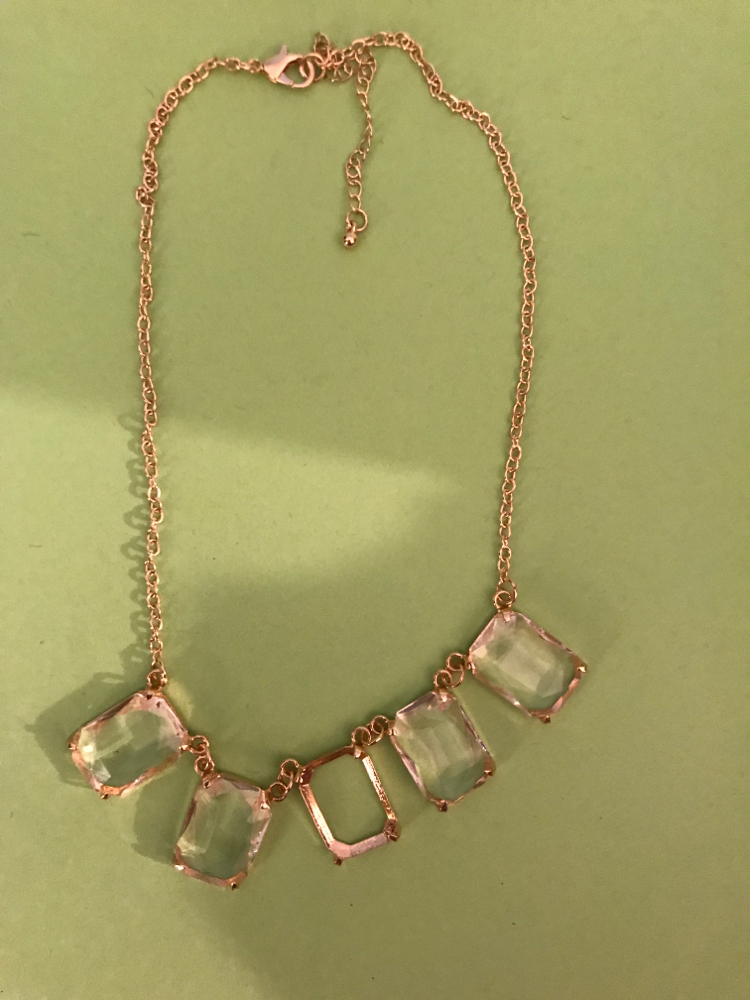 Designer Glass Statement Necklace. Retail $15-$20.
Mine arrived broken. I contacted the selfie kit and they responded immediately.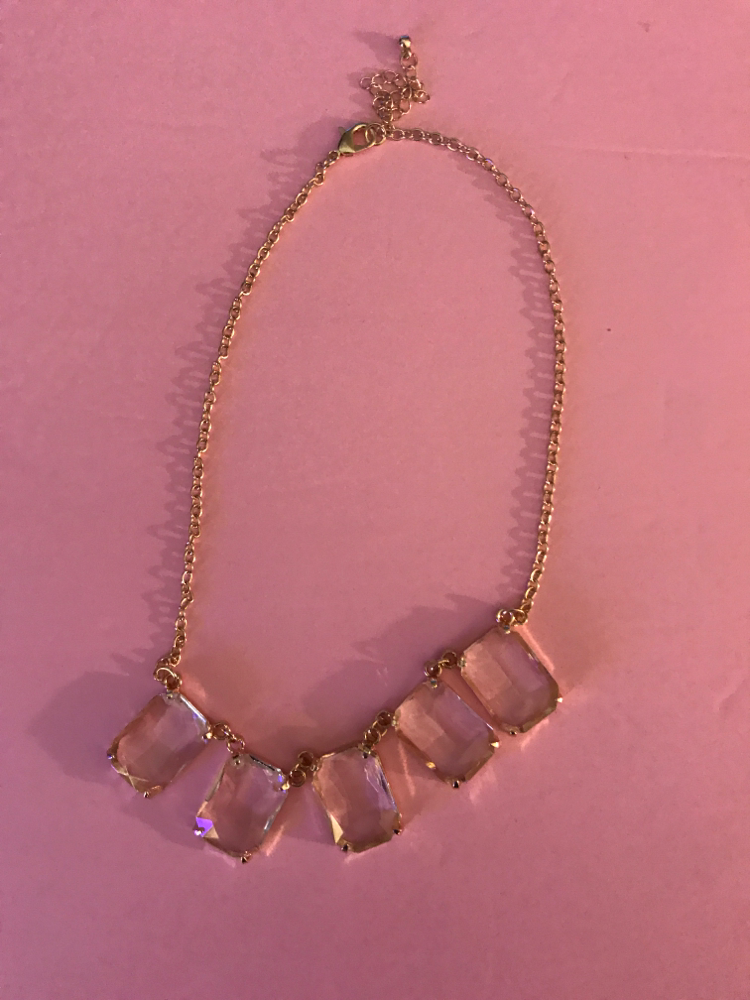 My second one got either lost or stolen in the mail and The Selfie Kit graciously sent me a third. This is a gorgeous necklace and I love the glass squares. It's 19" with a 3.5" extension. So beautiful!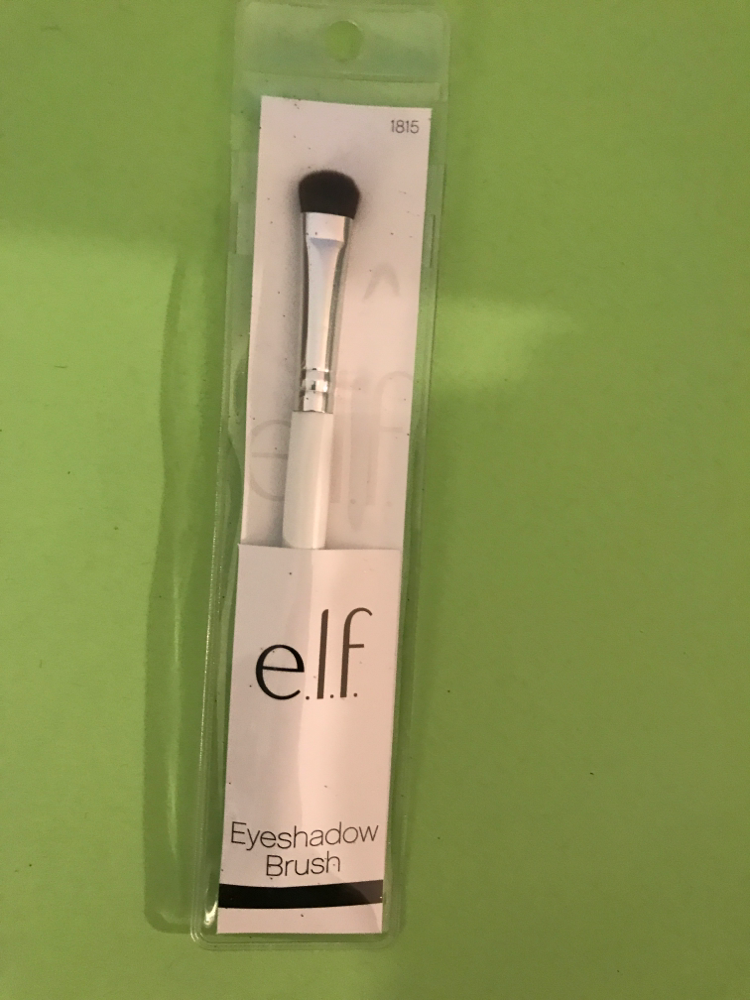 e.l.f. Eyeshadow brush. Full size. Retail $1.00.
I needed a new brush and this one is perfect. I like that it's not a hard brush so that it doesn't irritate my eyelid, but not too soft that it doesn't apply the eyeshadow. It's perfect. It's also really easy to clean.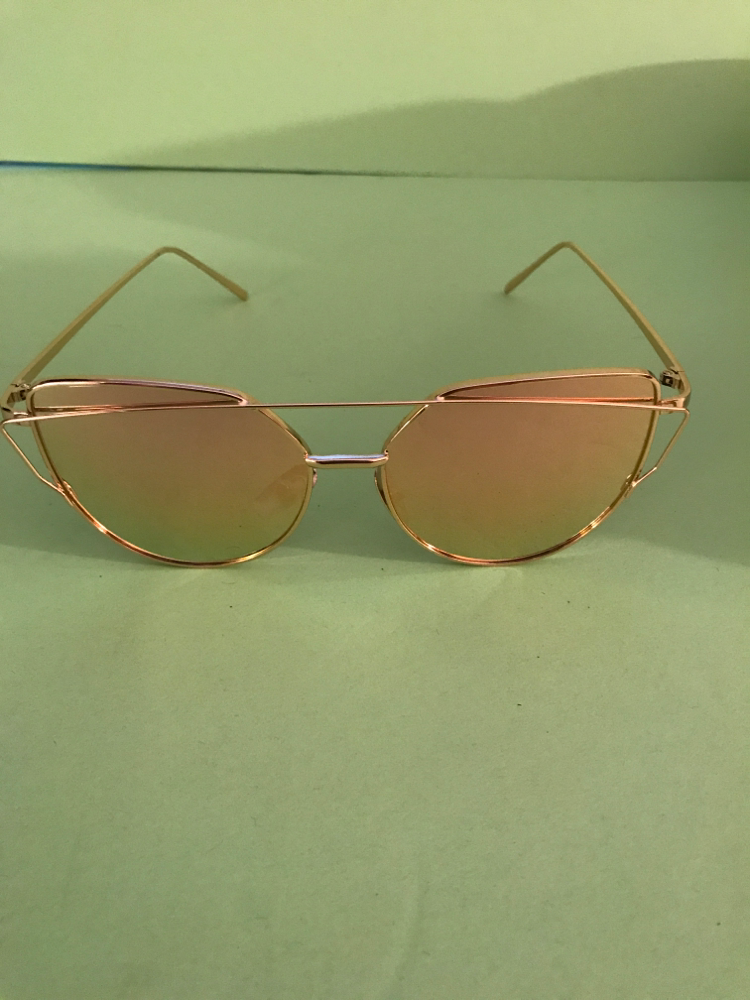 Selfie Gang PINK "Hater Blocker" Sunshades. I'm guesstimating on retail here to be $15-20. 
I could be wrong on the retail. These are Hater Blocker inspiration sunglasses. I love the design and the pink color. I tried them on and they block the sun really well and look great on. I unfortunately wear prescription sunglasses, so I had to pass these on to a friend who LOVES them.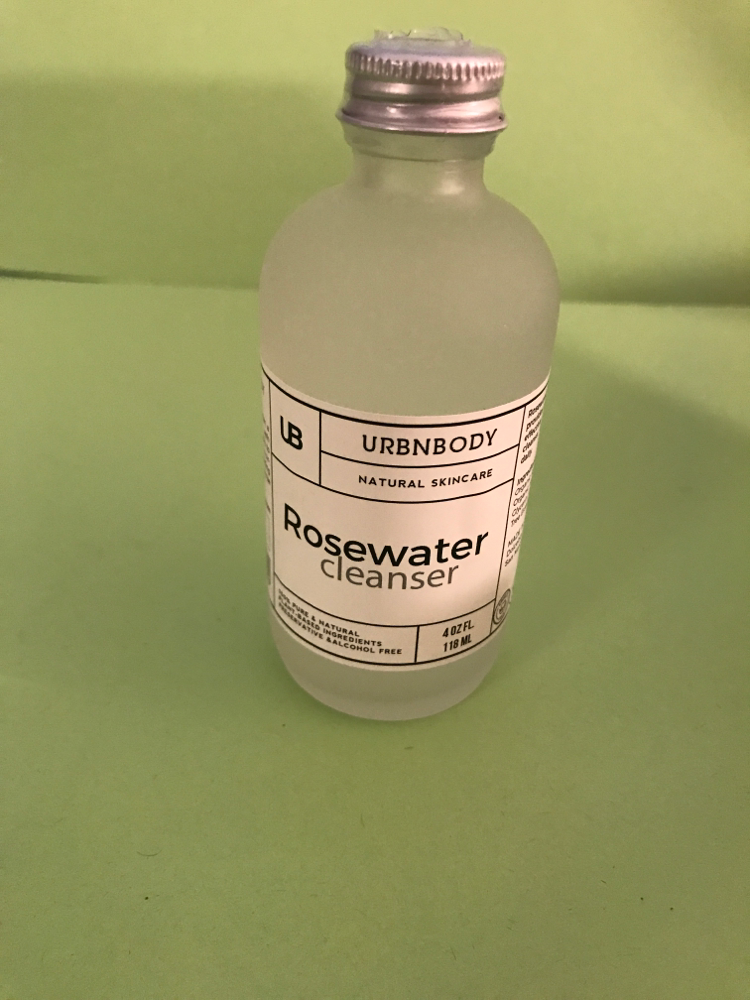 Urbnbody Rosewater Cleanser 4 fl. Oz. Retail $22.
I absolutely LOVE this Cleanser. For me when I'm really tired or just playing feel like being lazy this is so nice. I don't have to go through  the whole process of washing my face. I just take a cttonball use this Cleanser, which works extremely well, rinse off and I'm finished. This was my favorite item in the box. It truly makes my life easier!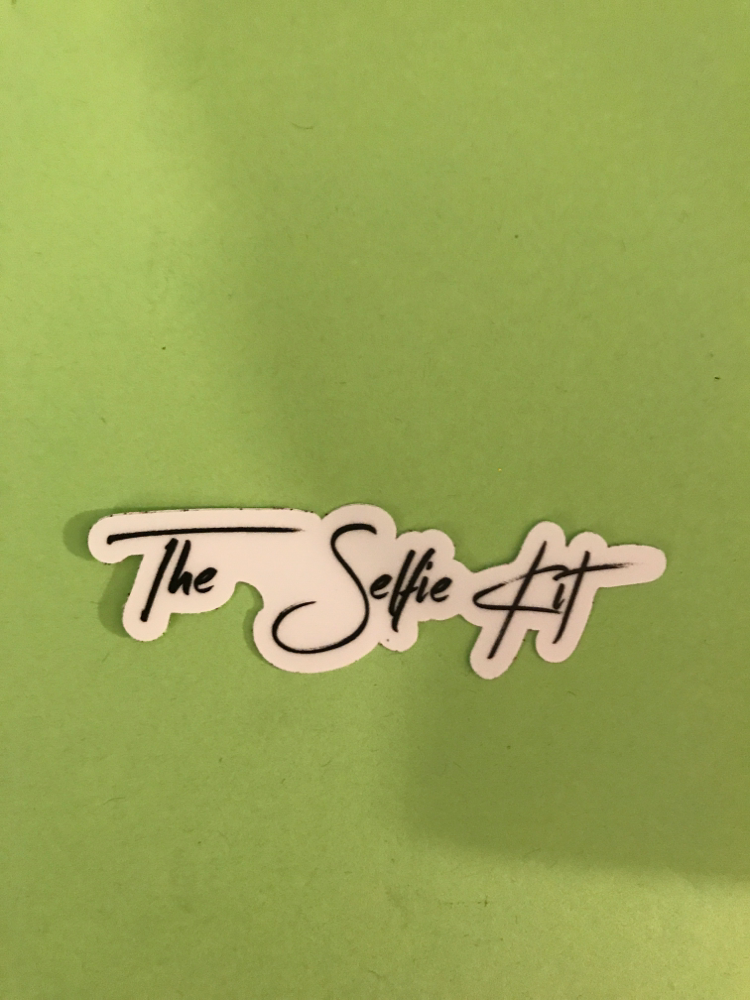 Extra bonus The Selfie Kit Sticker. I love when companies send me stickers with their logo on it. 
Overall Verdict. I was very happy with the #summervibes kit. The kit cost $39.95 and the retail value is $51-$61, which is great. I loved a lot of the products in this kit, was only unhappy with the one, but that happens. It's not their doing. I really look forward to the Fall kit. This kit is already sold out, but you can check out their site with the link below.
What did you think of the selfie kit?
Comment below.