Splendies gives women three pair of panties every month. Choose from no thongs, all thongs, or a complete surprise. They comes in sizes S-XL, and plus Size 1X-3X.
Starts at $13.99 a month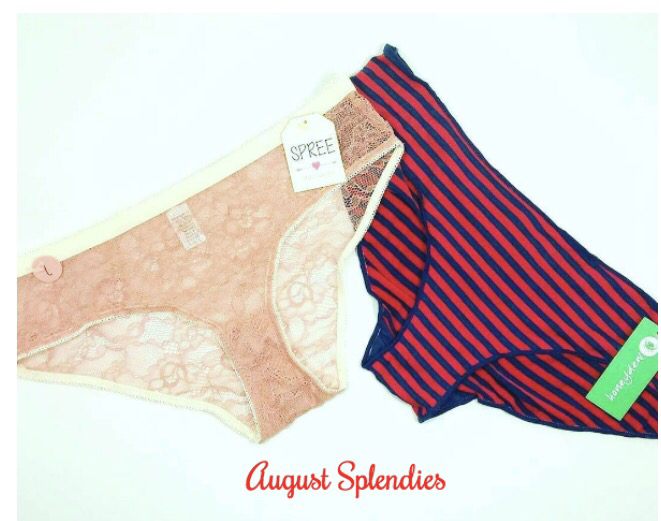 Here's a sneak of just two of the panties in the August Splendies. This month they included items from Honeydew, Spree Intimates, International Intimates, among many others.
What do you think of the spoilers?
Comment below.