The Mask Maven contains nine unique, hand-picked sheet masks every month. Also contains wash-off masks, eye and lip patches, hair masks and more. 
Starts at $13.00 a month.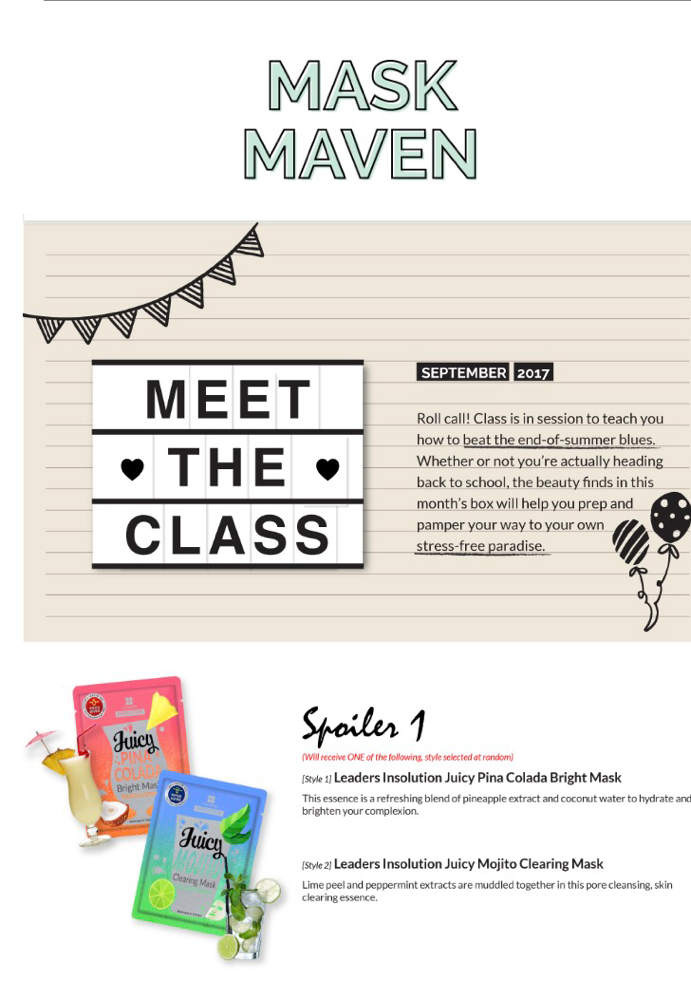 You'll receive one of the following masks, selected at random.
1. Leaders Insolution Juicy Pina Colada Bright mask.
2. Leaders Insolution Juicy Mojito Clearing Mask.
They both retail at $3.99 a piece.
Order by 9/15/17 11:59PM EST to receive September's box.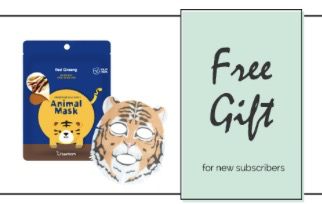 For first time subscribers use promo code MMCLASS to receive a free gift.
What do you think of the spoilers, which one are you hoping to receive?
Comment below.