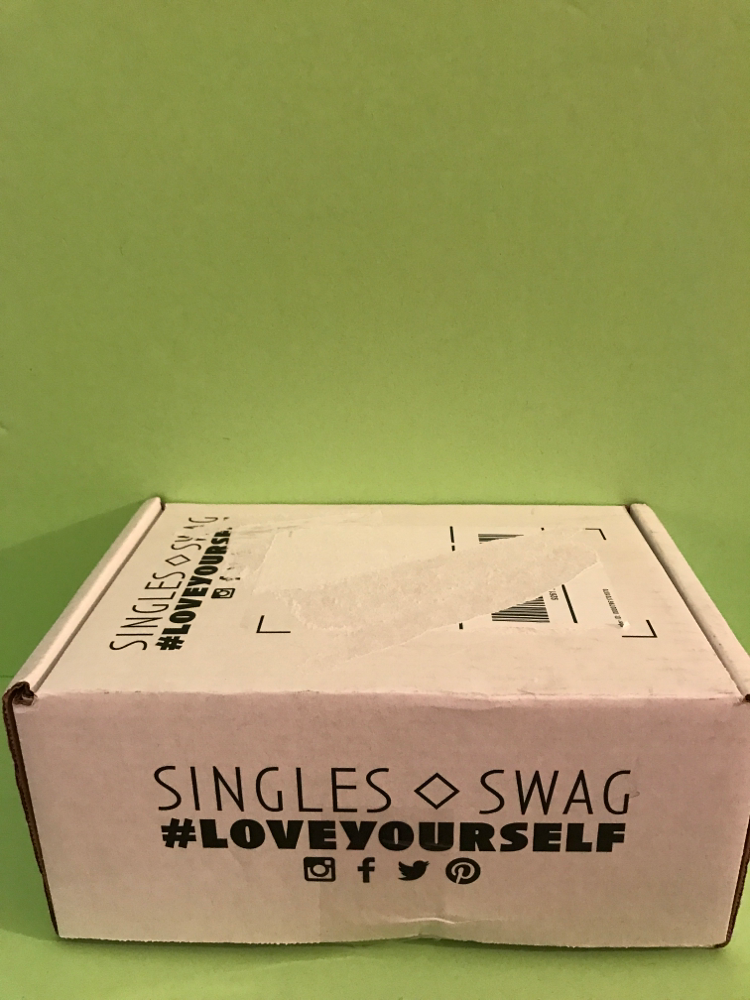 SinglesSwag is the first monthly subscription service designed exclusively for single women.
-Fun trending, fashion accessories
- Organic bath and beauty products
-Delicious artisan-crafted foods
-Top selling books on singles related and life improvement topics
-Exciting surprises.
Starts at $24.99 
Click the link below to subscribe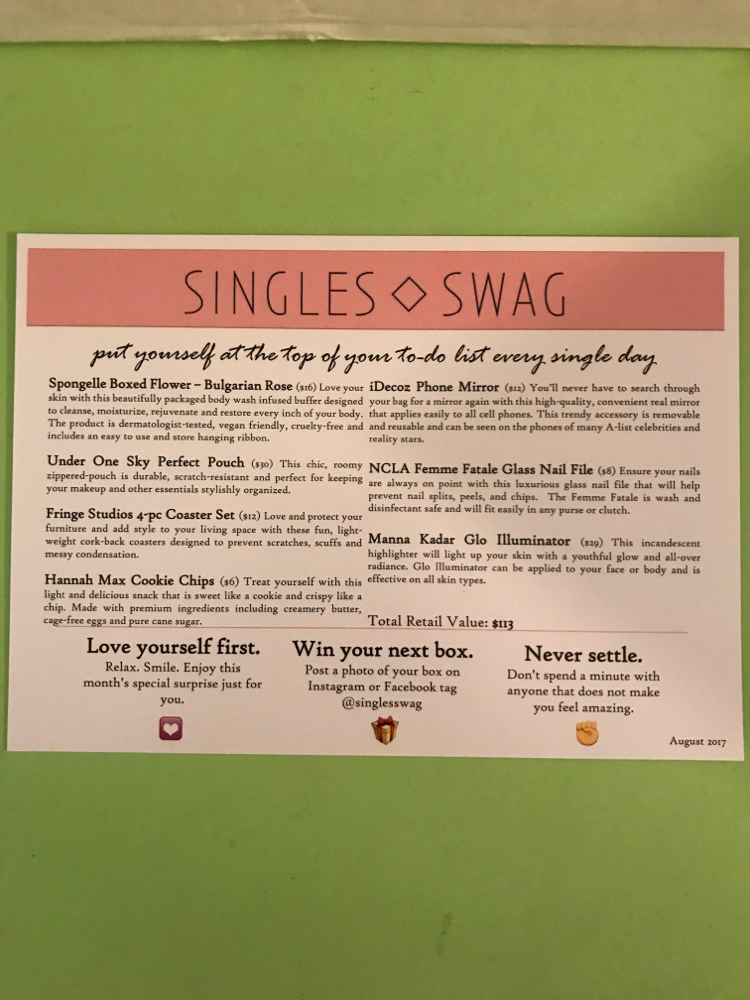 Every month they include a card detailing each product and the retail value.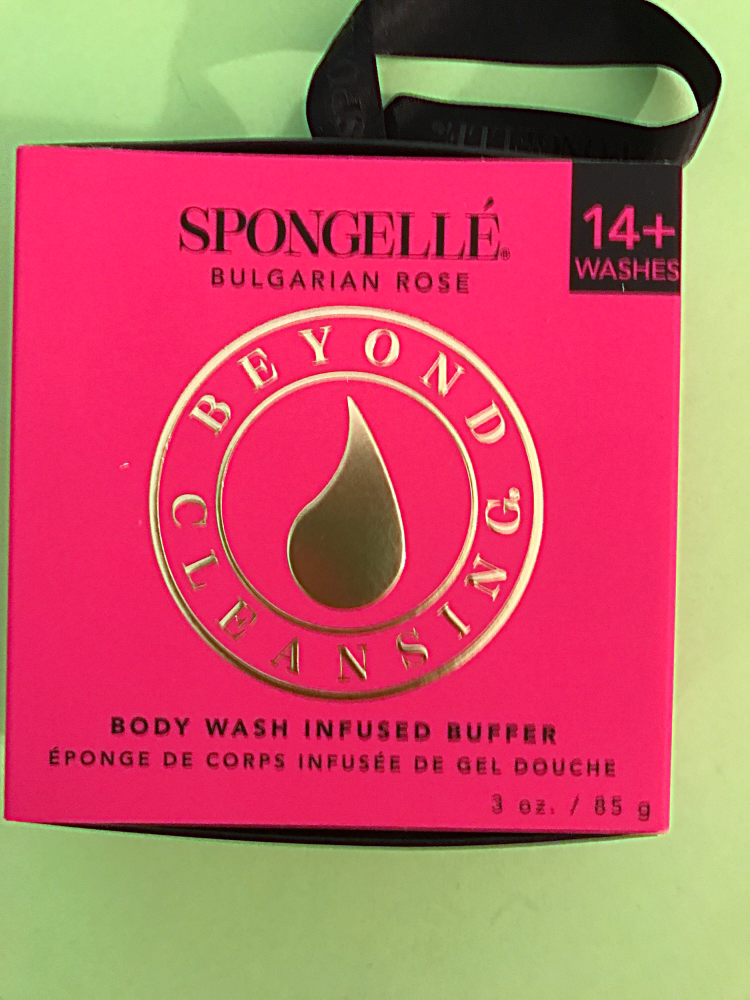 Spongelle Boxed Flower-Bulgarian Rose. Retail value-$16.00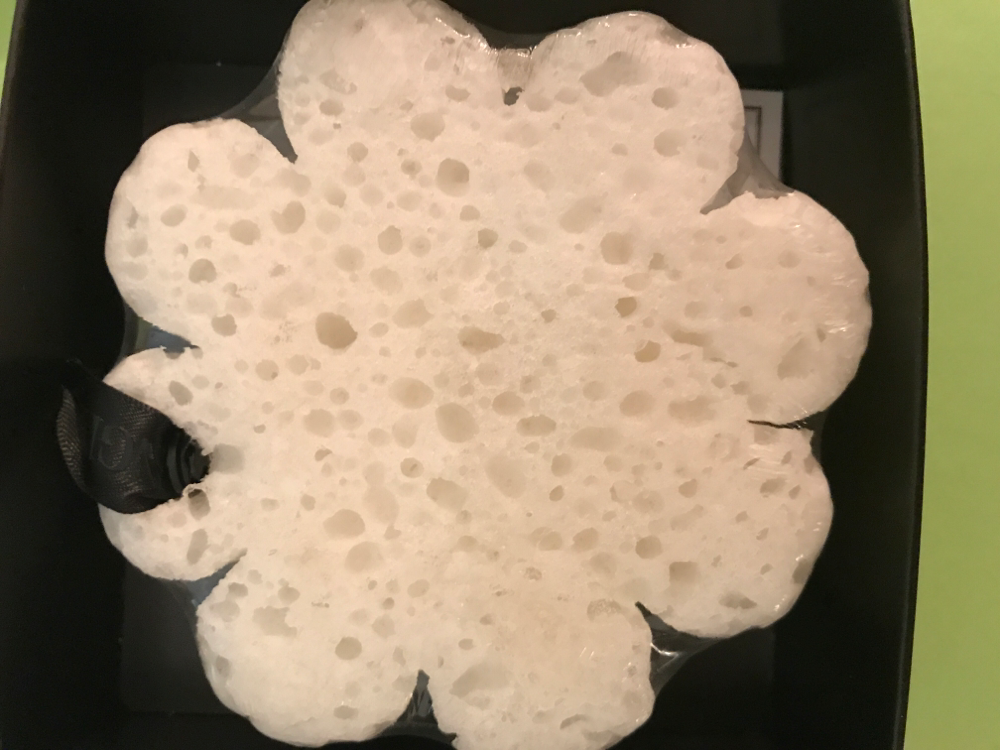 This is a sponge with body wash already in it. I absolutely love these. This has a nice rose scent that lingers a little, but not too strong and you definitely get more than 14 washes out of it.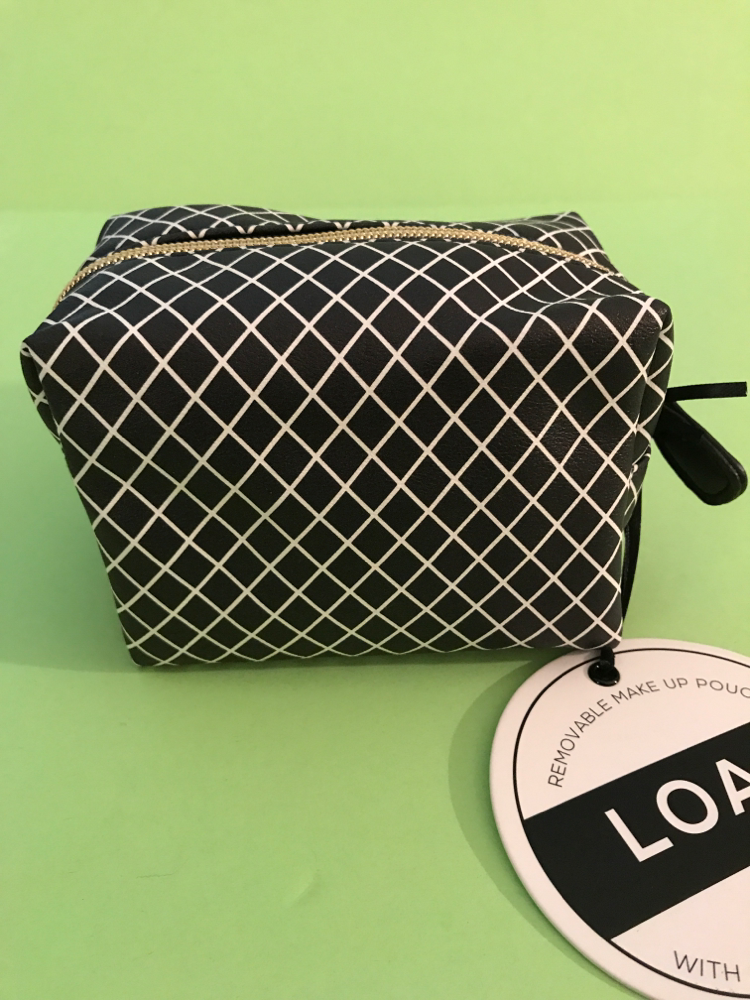 Under One Sky Perfect Pouch. Retail Value $30.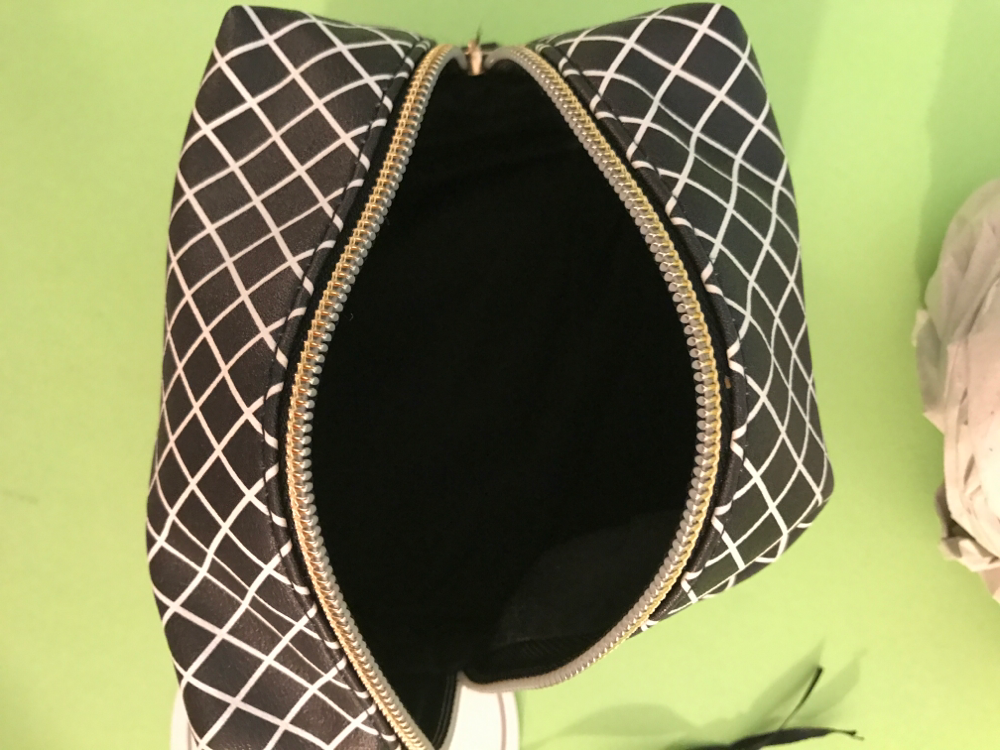 I love this to put in my purse with me(yes I have huge purses), or to travel with. It's nice that it's scratch-resistant. My only confusing is the company that makes these sells these with their purses attached, so I don't know how they got this one.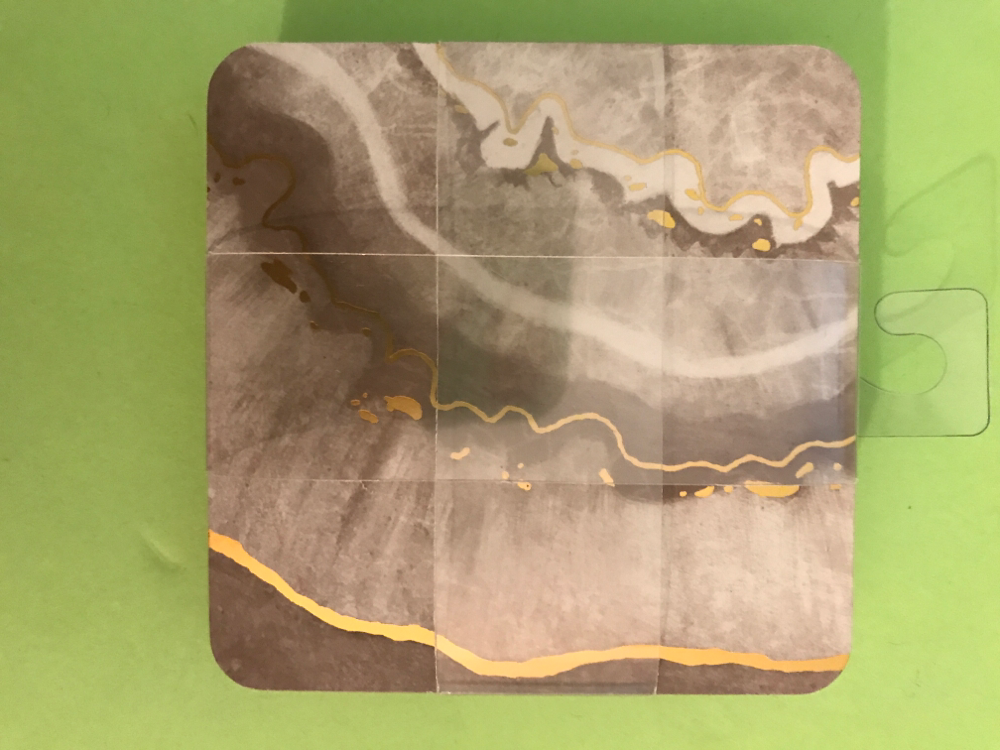 Fringe Studios 4-pc Coaster set. Retail Value$12.00.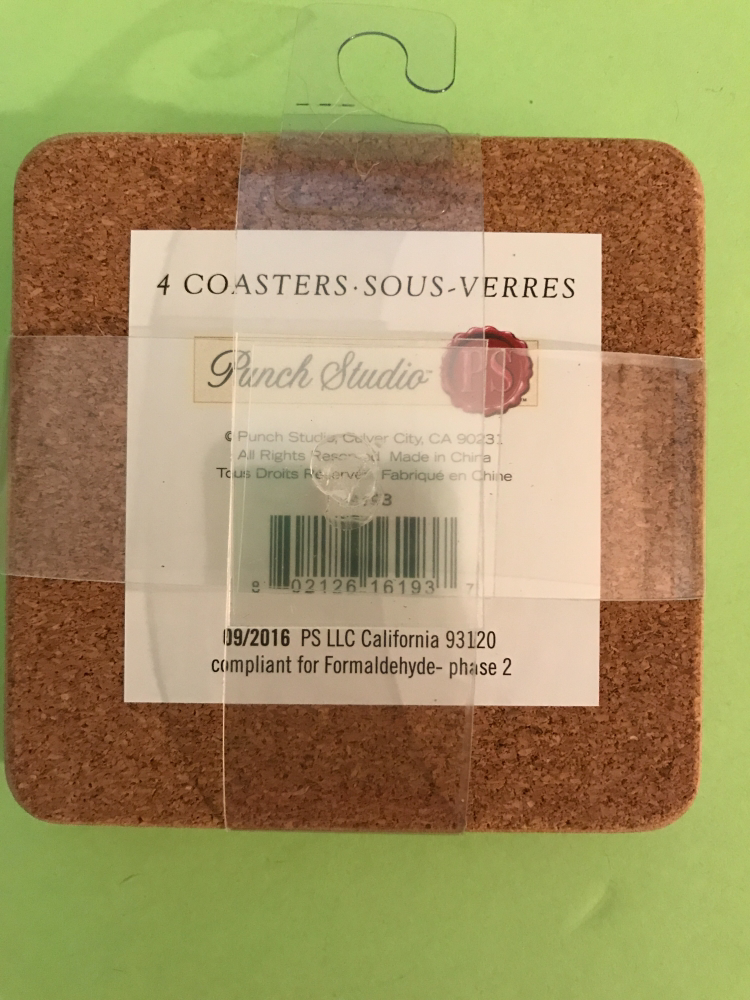 These are perfect!! I absolutely LOVE them. I needed new coasters and for some reason these give me a beachy feel. The bottoms are cork so they prevent scratches, scuffs, and condensation- PERFECT!!!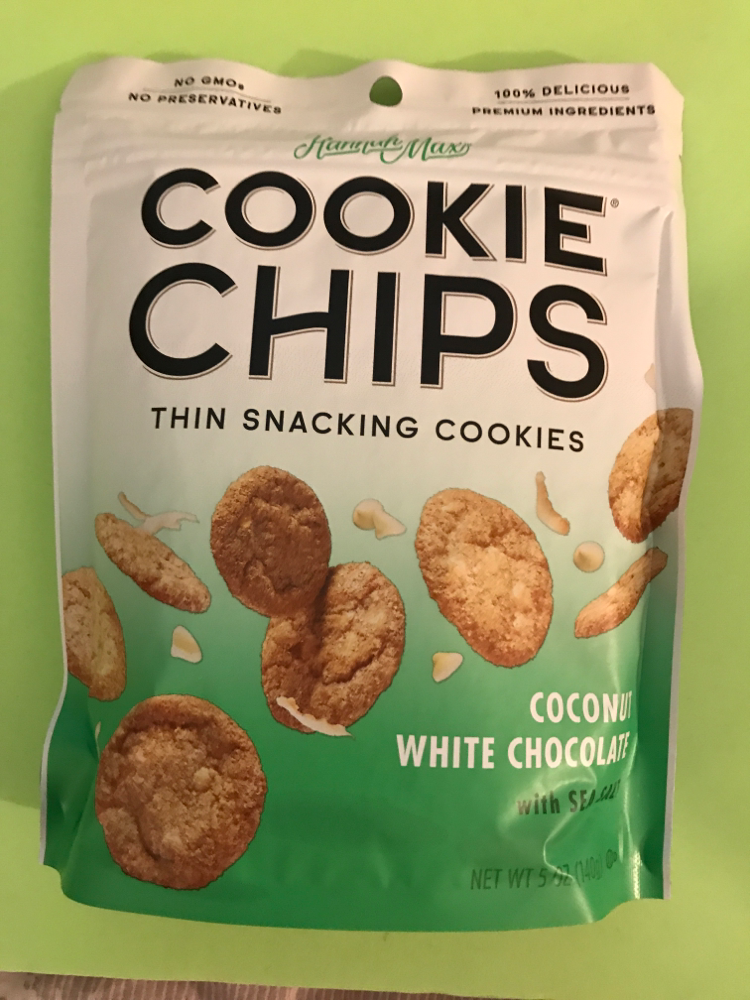 Hannah Max Cookie Chips. Retail Value-$6.00.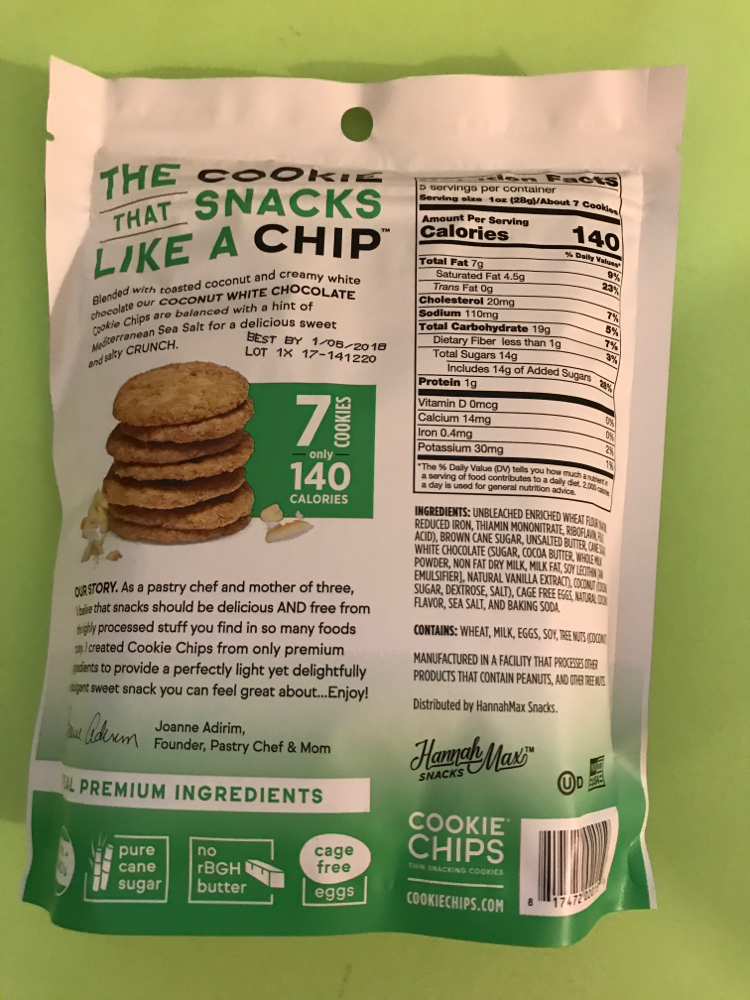 These cookies are AMAZING. Ok, so 7 cookies is 140 calories-honestly that'll take you two seconds. These have a buttery coconut taste, very little sea salt flavor, but so delicious!!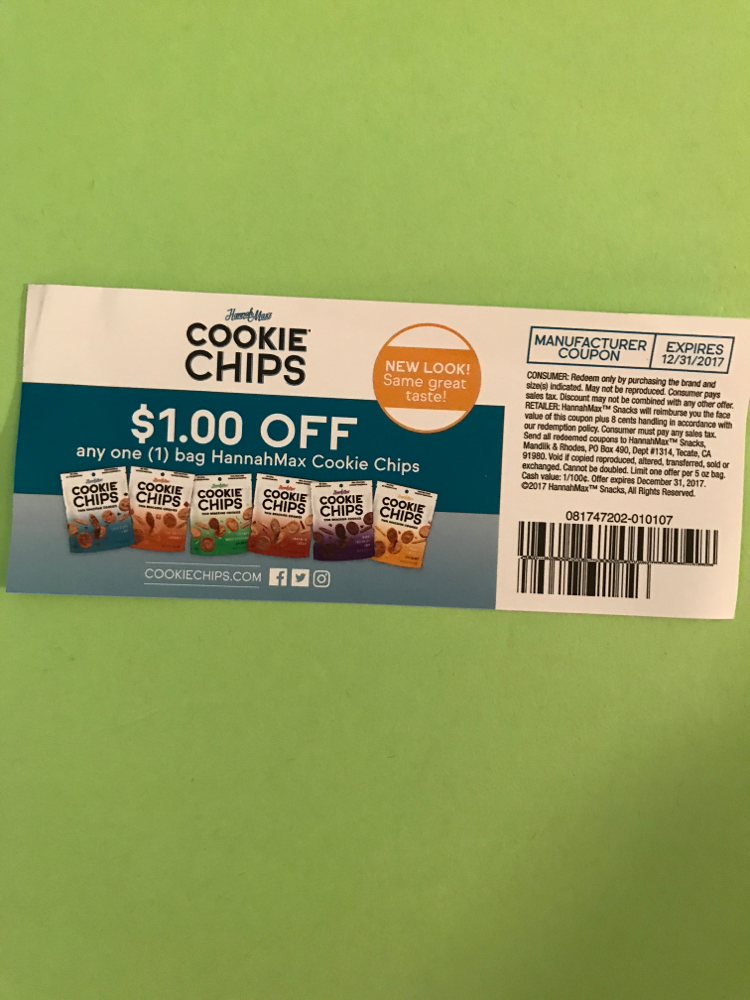 And they gave $1.00 off coupon for more. This will go to use!!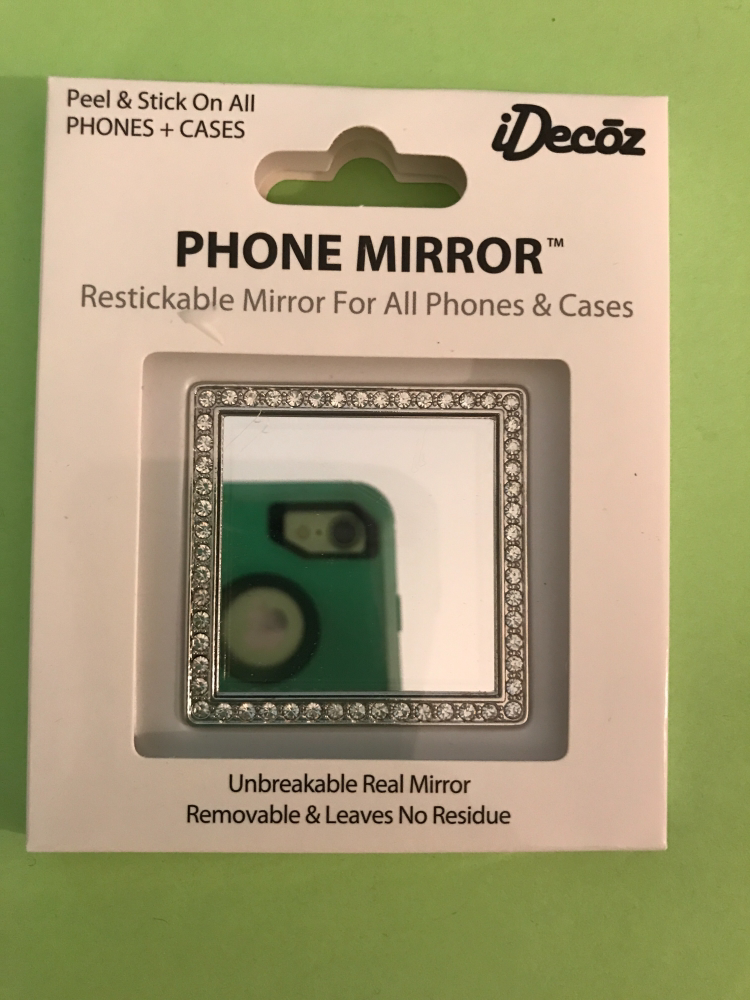 iDecoz Phone Mirror. Retail value-$12.00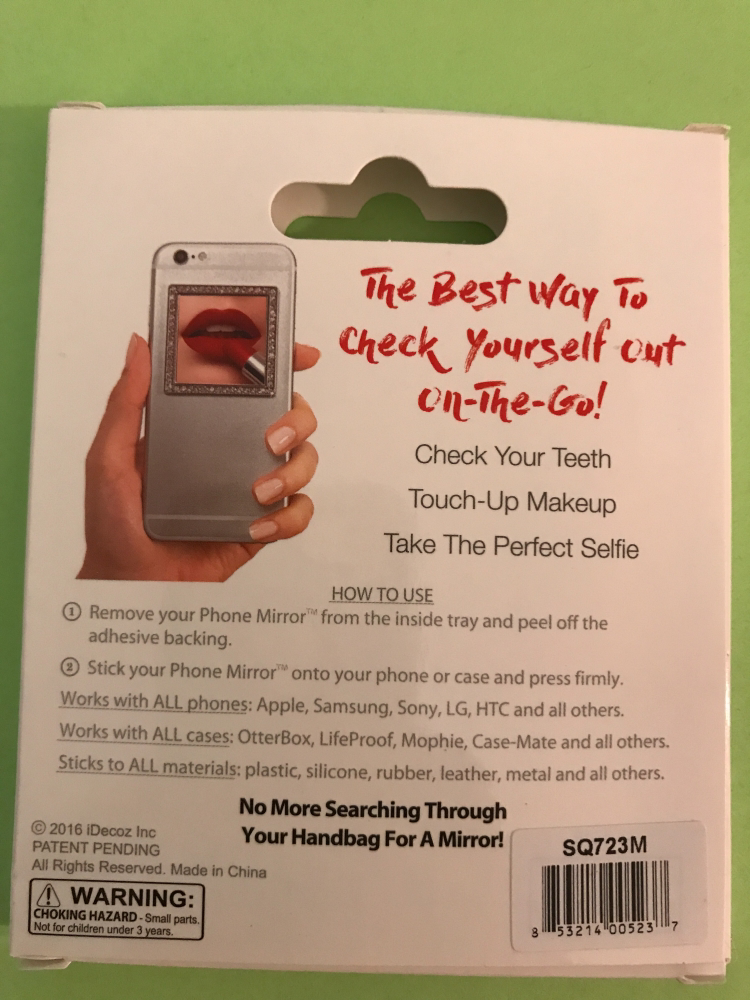 This is the perfect invention. Ok, so unfortunately we're a society now obsessed with our phones, this is perfect. Quick do a teeth check, make sure your lipstick is good, etc... 
NCLA Femme Fatale Glass Nail File. Retail value-$8.00.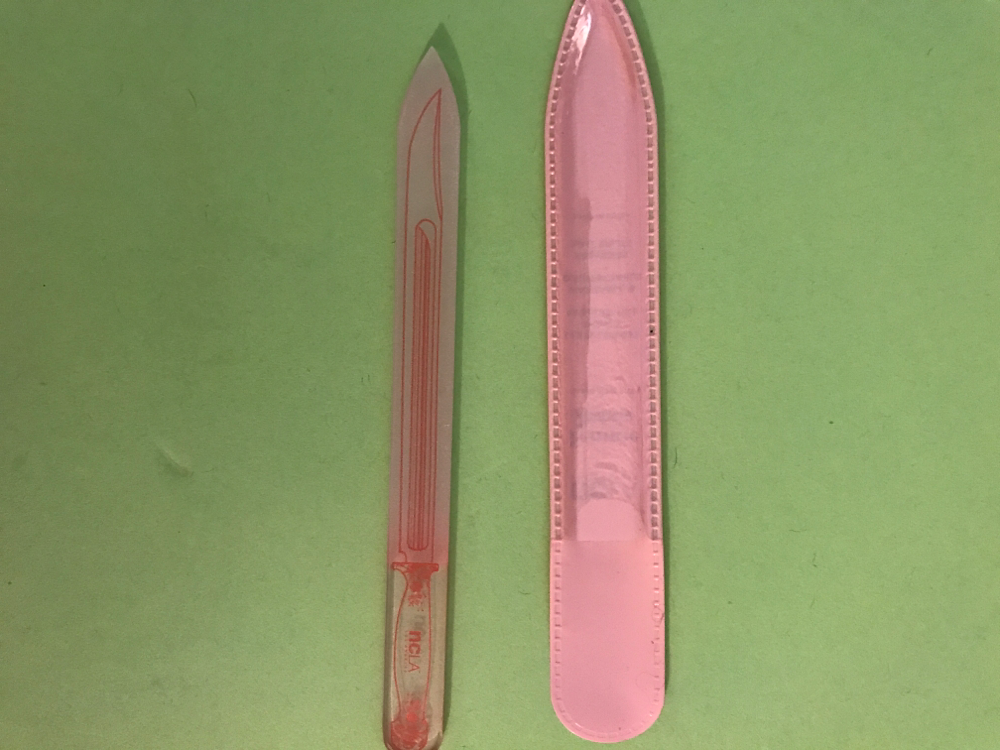 Unfortunately can't use Glass Nail files, something about them gives me the chills. I do love this design and it's wash and disinfectant safe.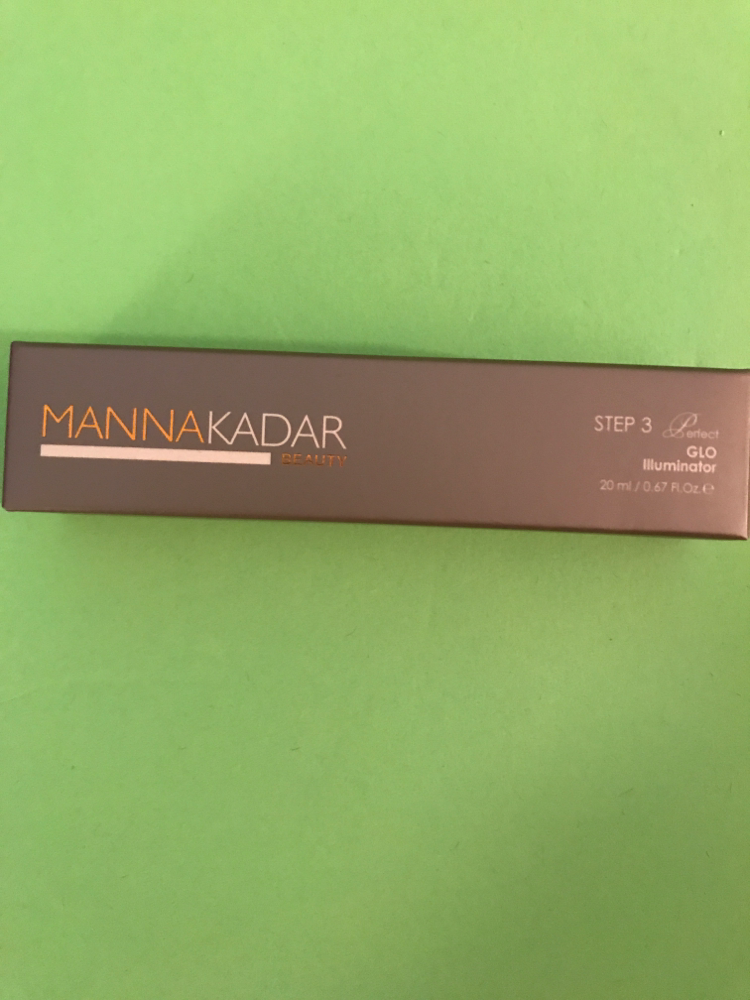 MannaKadar Glo Illuminator. Retail Value-$29.00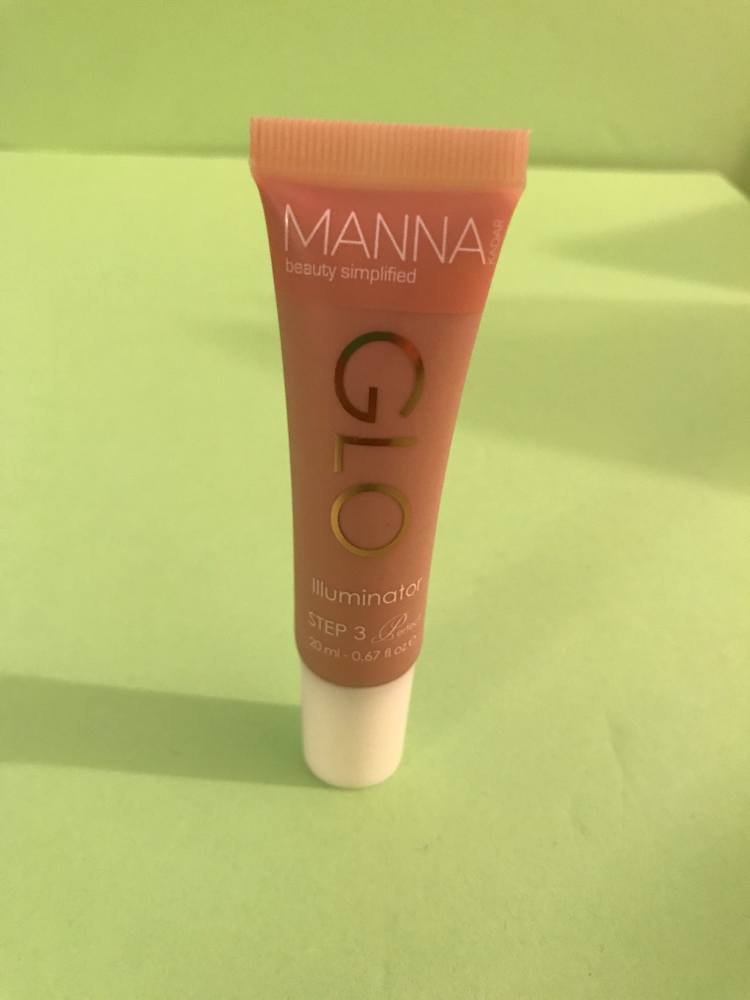 I mixed this with my BB cream and it gave me a nice glow, not too much though. You can also use this on your body. 
Overall verdict- This box came out to a retail value of $113 and I paid $39.99. That's an awesome deal!! I was very happy with this box, as I used almost everything that was in it.
What do you think of this month's SinglesSwag?
Comment below.