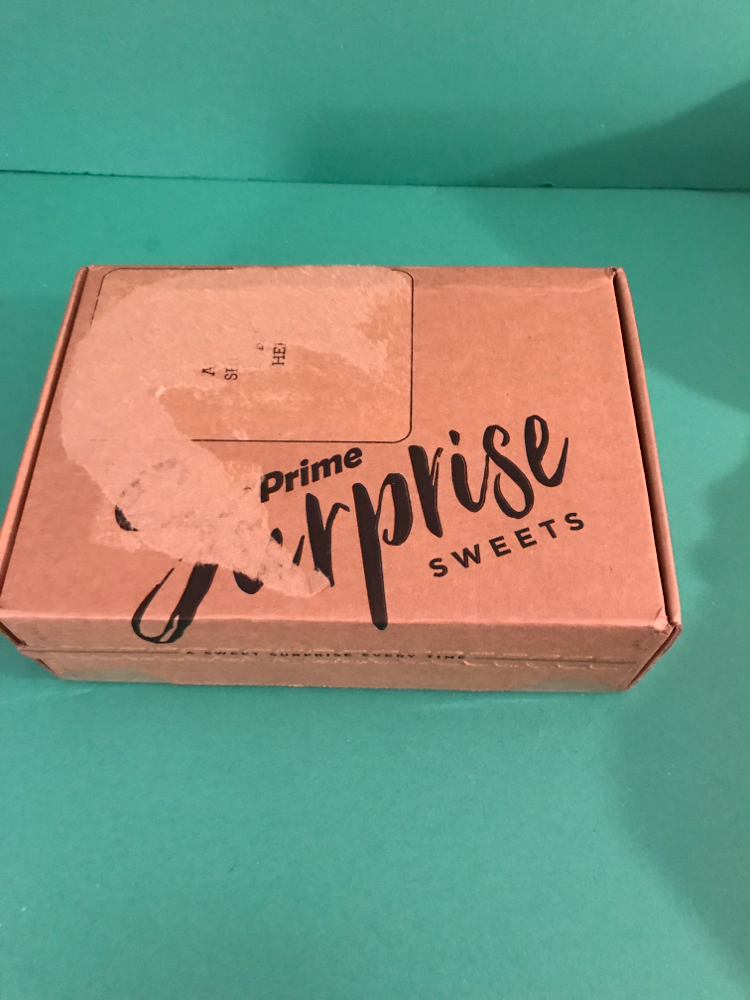 First, you order a dash button from Amazon for $4.99.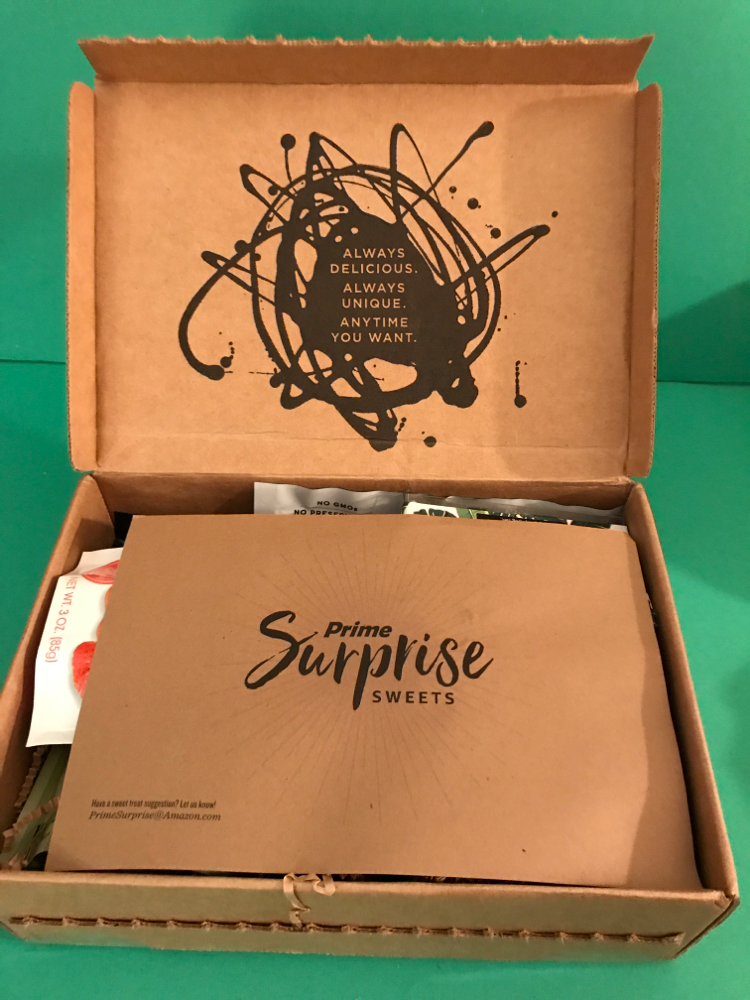 Then you push the bottom as often as you'd like. The first time you push your dash button you get the $4.99 back. Each box is normally $18.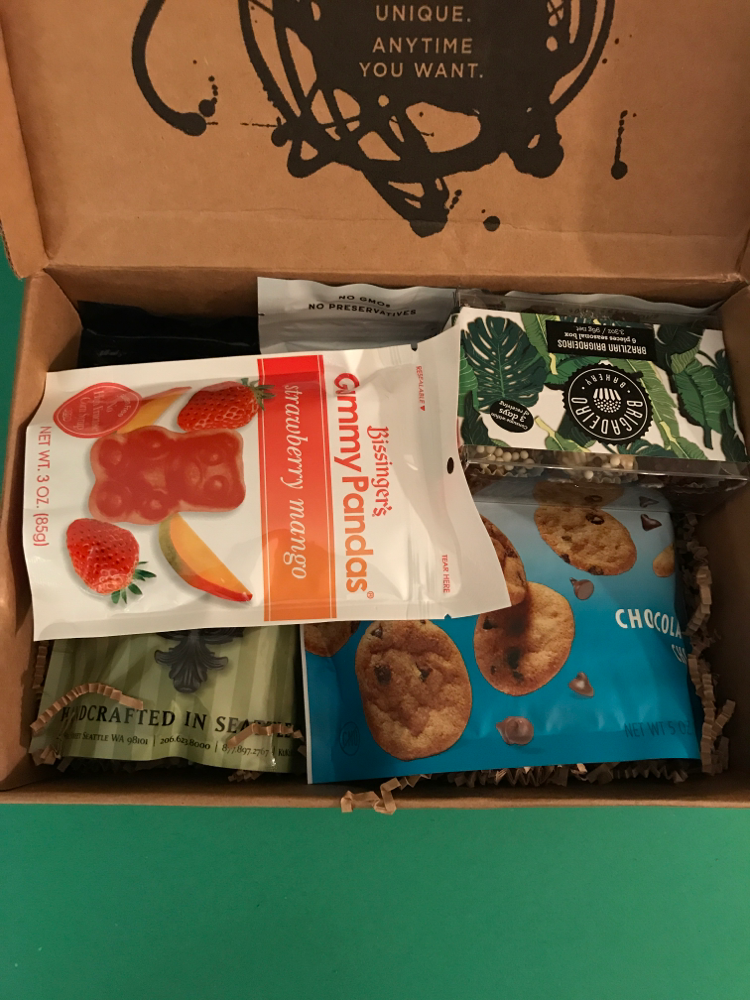 Each box is filled with a surprise, (but, you can find out beforehand), selection of multiple small-batched treats crafted by artisans from across the nation. Right now in the summer they're sending less full-sized chocolate items, due to the heat.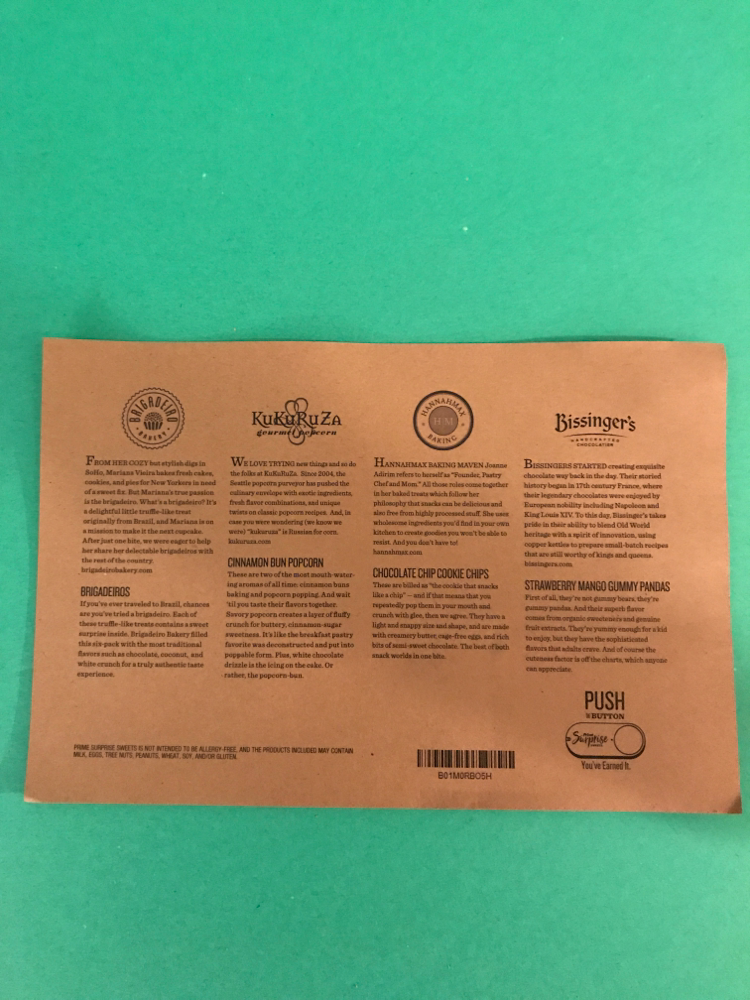 They also include an information card with some information about each company and a little description of the items that are in your box.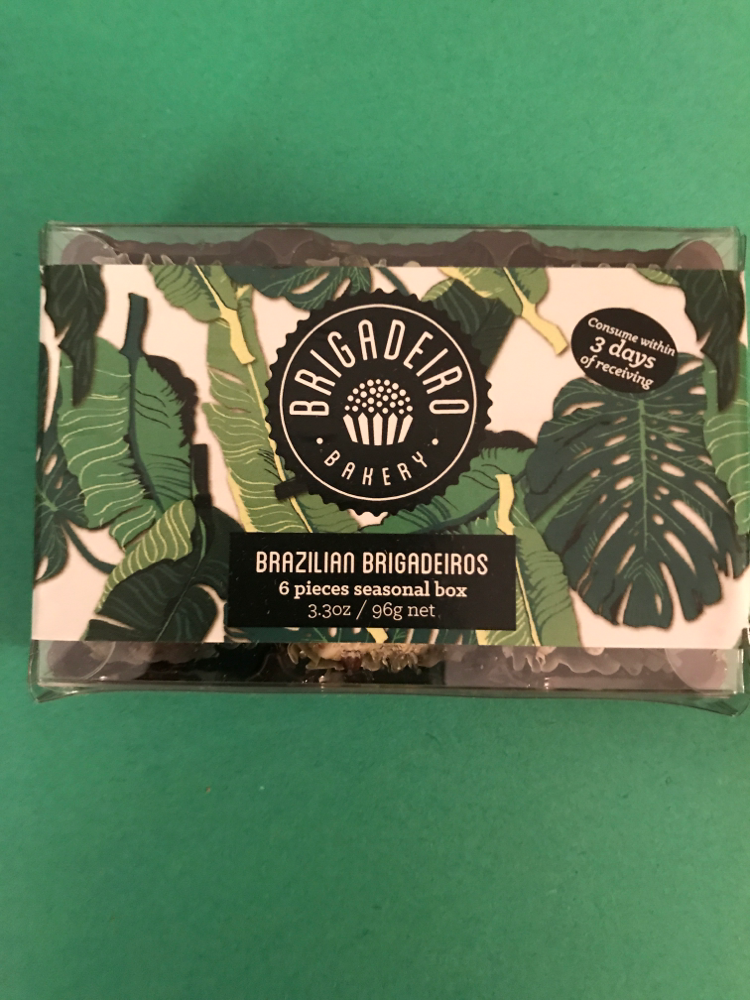 The company on these is Briaderio and these are called Brigaderios. For a 6 count- is $13.50. That almost pays for the box.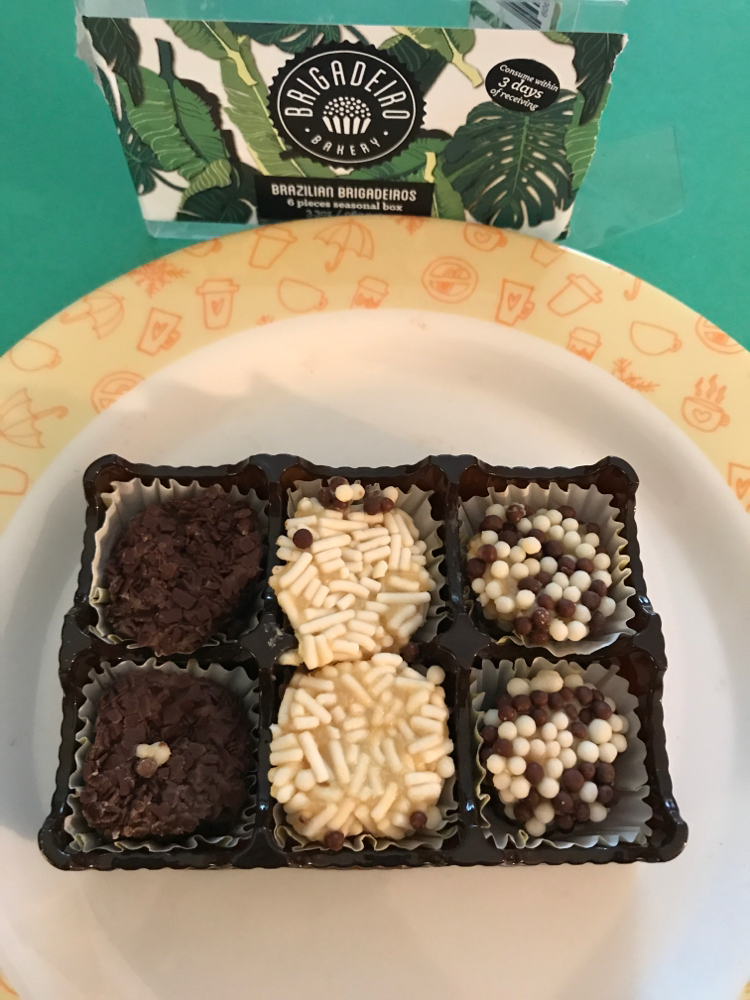 These are Brazilian truffle-like treats. Mine were supposed to be chocolate, coconut, and white crunch. These are extremely soft and just melt in your mouth. I'm not a truffle person, but I did like the chocolate, and my coconut was lemon, which I do not care for, so that was an unwelcome surprise. Overall if you like truffles, you'll love these.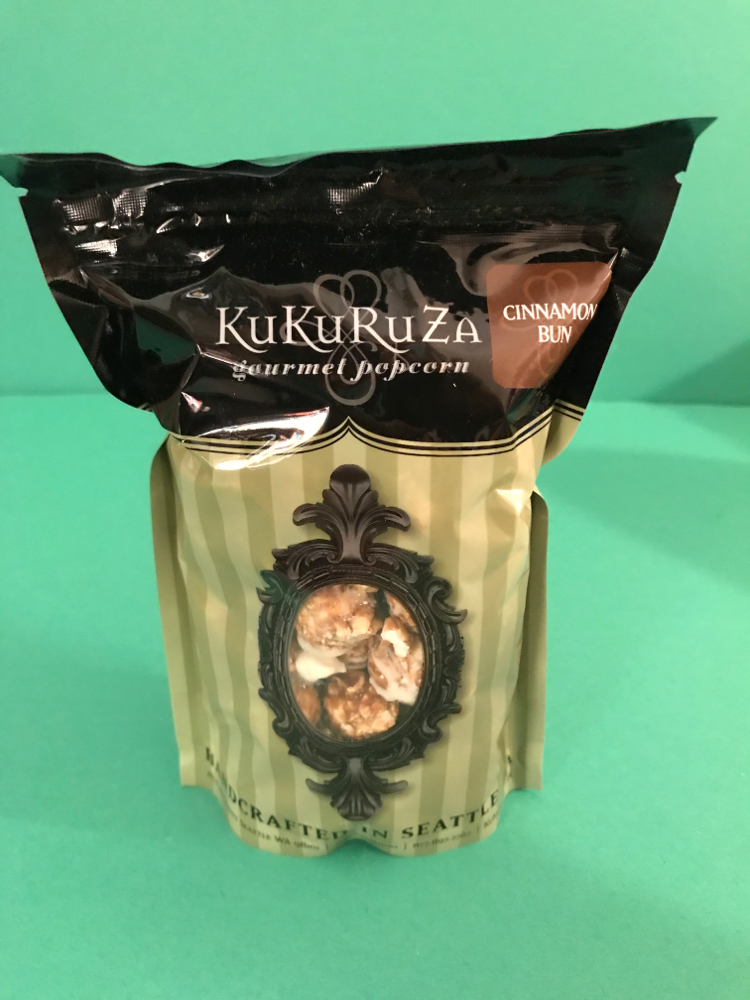 This is made by KuKuRuZa. This is Cinnamon Bun Popcorn. For this 4.2oz- $3.95.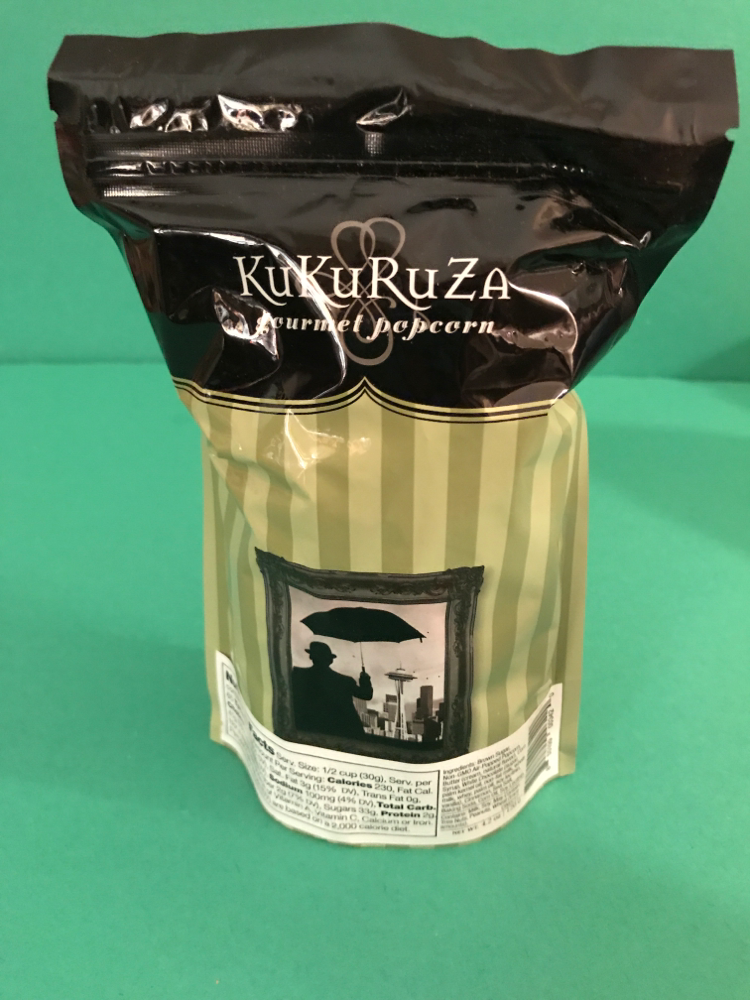 I don't care for anything Cinnamon Bun flavored, however this sounds really good if you do like it. Savory popcorn with a buttery crunch, Cinnamon-sugar sweetness with white chocolate drizzle. I have had a different flavor from this company and it was excellent.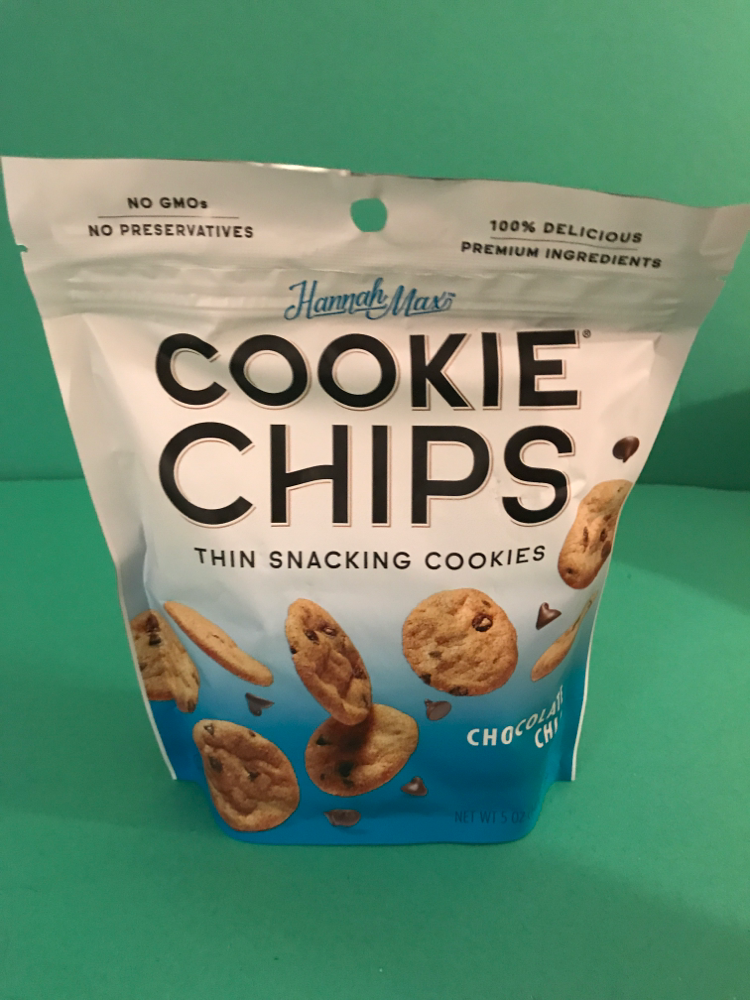 Hannahmax Baking Maven. These are chocolate Chip. For a 5 oz bag- $4.56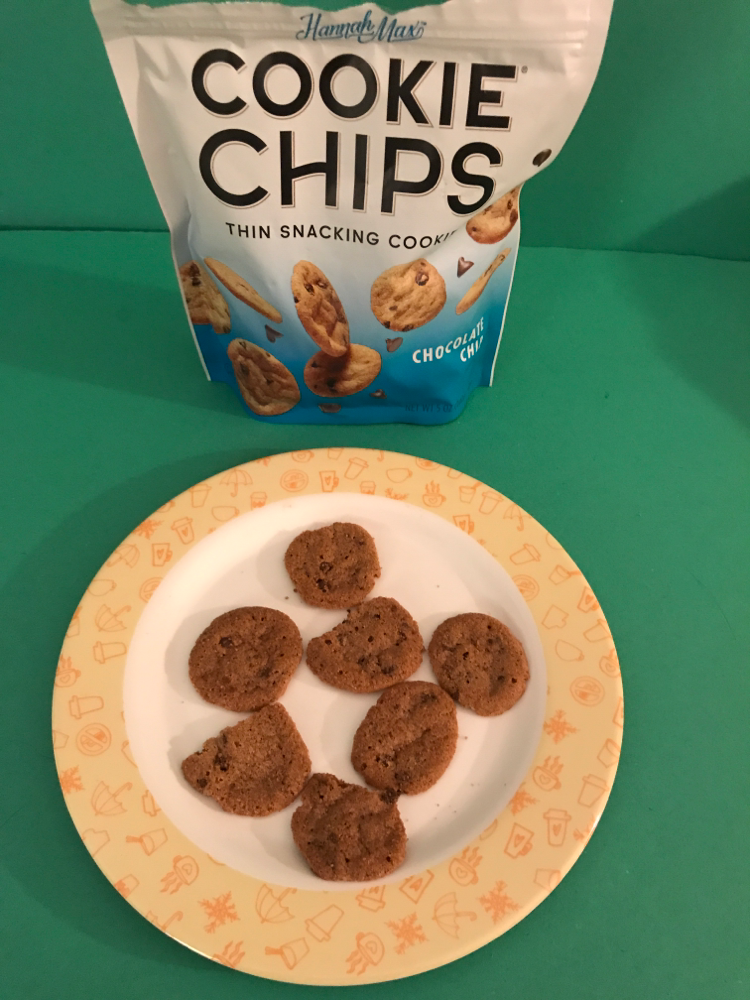 I just discovered these in another subscription box this month, so I was happy to see them in a different flavor in here. These are very light and snack like a chip. For 7 of them is 140 calories, but how can you not eat the whole bag?!?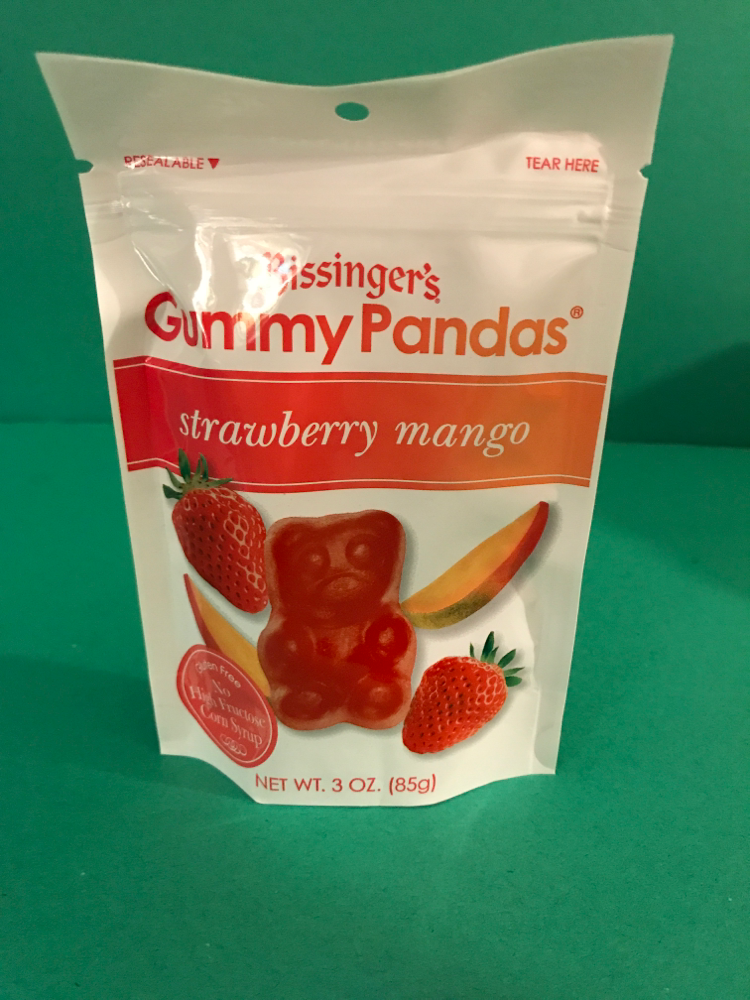 These are made by Bissingers and are Strawberry Mango Gummy Pandas. The 3 oz bag is - $4.00.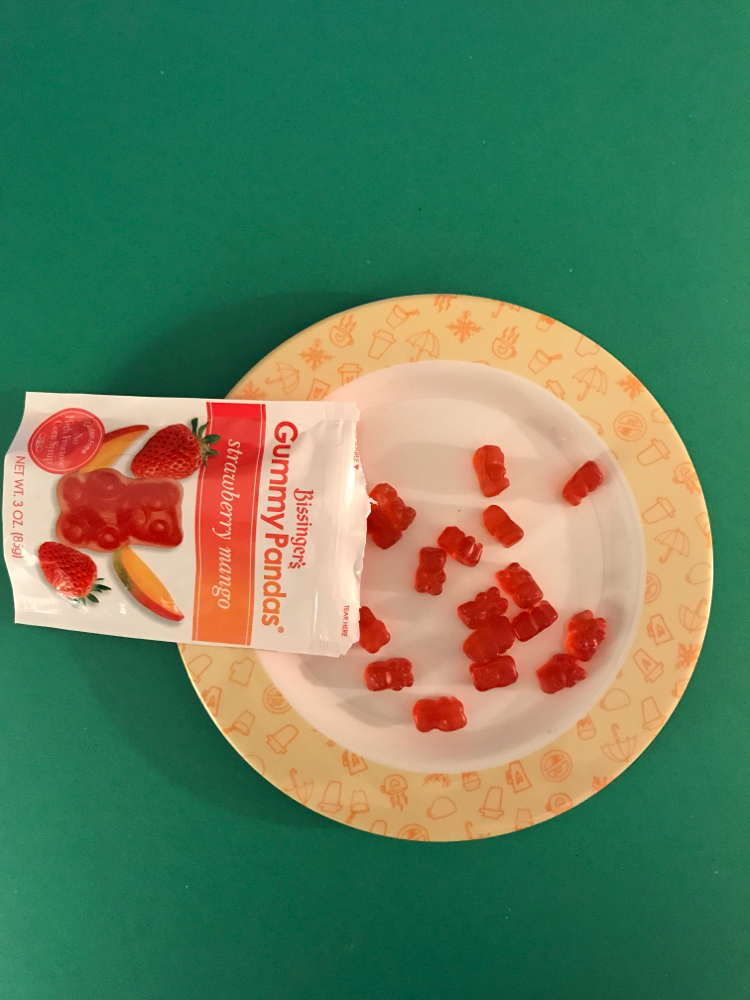 I love anything Gummy. I'm such a kid. However, these are not as soft, you do have to chew really well and the flavors are amazing! I thought that I'd prefer the strawberry, but I actually like the mango better.
Overall Feeling- This box came out to $25.71 for a $18.00 box, which for any type of food box is pretty good. I would like to see different things though, and they just stated that you can order 4 boxes a month and not get the same one.
What do you think of this box?
Will you be ordering your dash button?
Comment below.