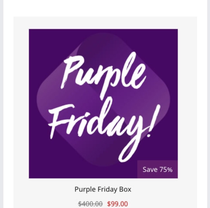 Sugarbash is offering a one time purchase box called Purple Friday. The cost is $99 for a box worth $400.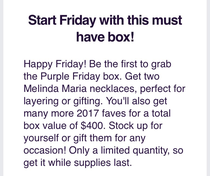 This is a description of some of the items you'll receive, and I can tell you those necklaces alone are worth getting the box for.
Boxes will ship on August 30th. This offer expires on August 6,2017 at midnight EST. 
Are you going to be getting a Purple Friday Box? Comment below and tell me what you think?