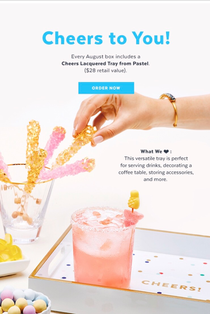 Every August Box will include a :
Cheers lacquered Tray From Pastel
(A $28 retail value).
Will you be signing up for PSMH?
The cost is $39.95- month to month
$109.85 for every 3 months
$214.70 for every 6 months
They do auto renew, but you can cancel anytime.
Use Promo Code MUSTHAVE5 for $5 off a subscription + free shipping.