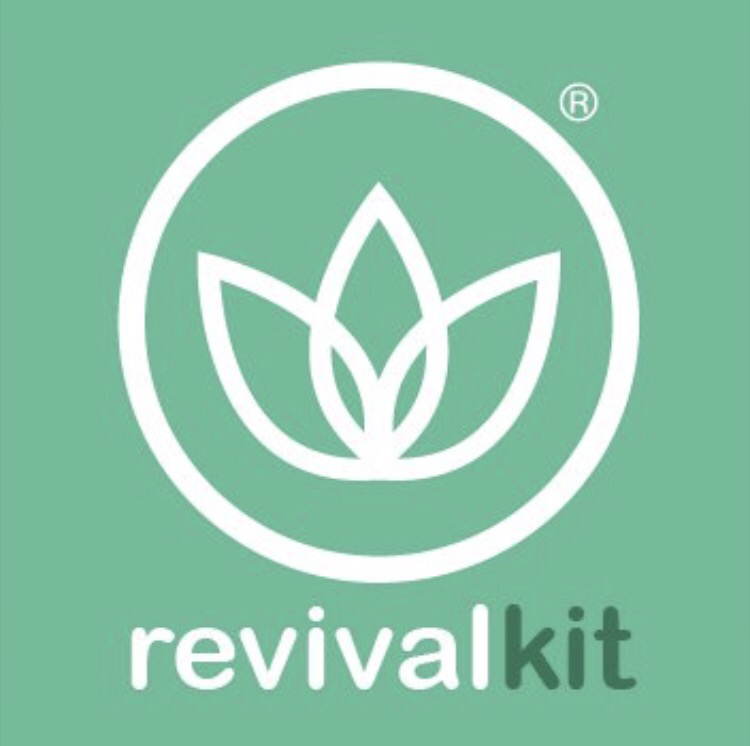 Revival Kit is a monthly subscription with 5-8 full sized essentials to help you relax & unwind. Their kits have a combination of healthy snacks, natural/organic beauty and body products, and tools dedicated for your relaxation. This is perfect for anyone who is always on the go and just needs an all-in-one tool to unwind after those long days.
•They ship anywhere 
•They ship the second Saturday of the month
• Subscriptions automatically renew. Cancel anytime.
The cost: $39.95 + shipping
They offer month to month,every 3 months, or every 6 months.
The first, or in this case second, spoiler is lavender Aloe Face Mist.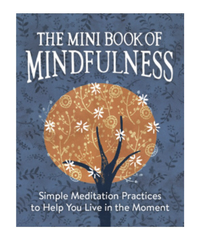 The third spoiler is: Mini Book Of Mindfulness.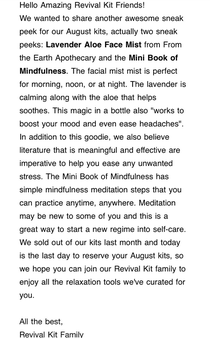 Here is the description of the two.
Will you be grabbing a box? Do you already subscribe, if so tell me what you think about it.