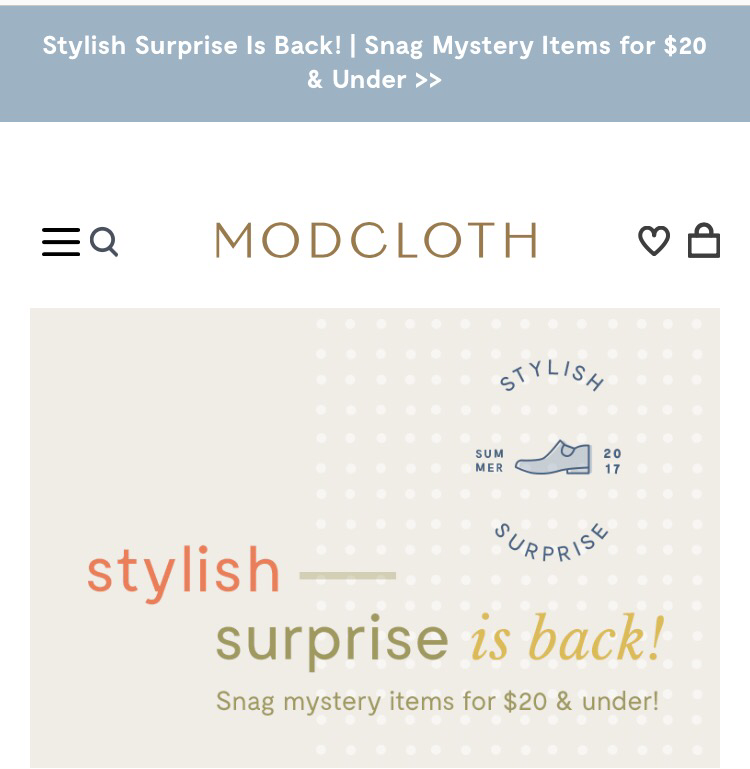 So with the Stylish surprise you're paying to get mystery items. They offer shoes, jewelry, dresses and apparel. By the time I had gone online the Jewelry and shoes options were already gone. They're the quickest to sell out. The cost is for 1 item. So I chose 1 dress, and 2 apparel items.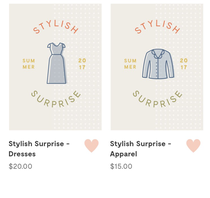 Here are the prices of the dresses and apparel items.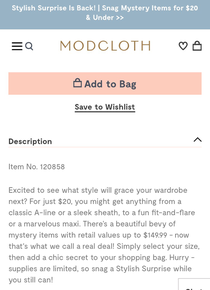 This is the description of the dresses. Again it's all random you never know what you're getting.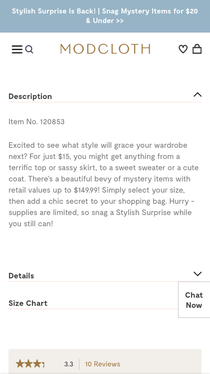 And this is the description of the apparel items you could receive.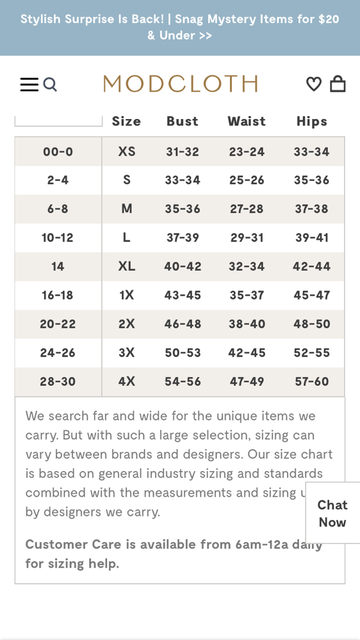 Now they offer items from XS-4X and I'm going to show you what they say that their sizing guide is, but let me explain they either need to fix the size chart or their clothing manufacturers because a lot of items run small. I'm a XS and I always go with the S, and as you'll see further down in my review one of the items is just way too small.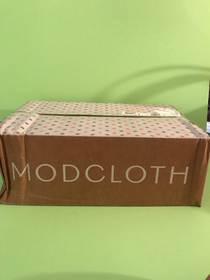 Here's my box. I was so excited for how big it was because I knew that something I was hoping for would be in there was, and it was.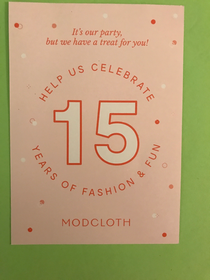 So what came in the box? First a coupon for modcloth for 25% off a purchase of 100+ until the 15th of this month. They're celebrating 15 years!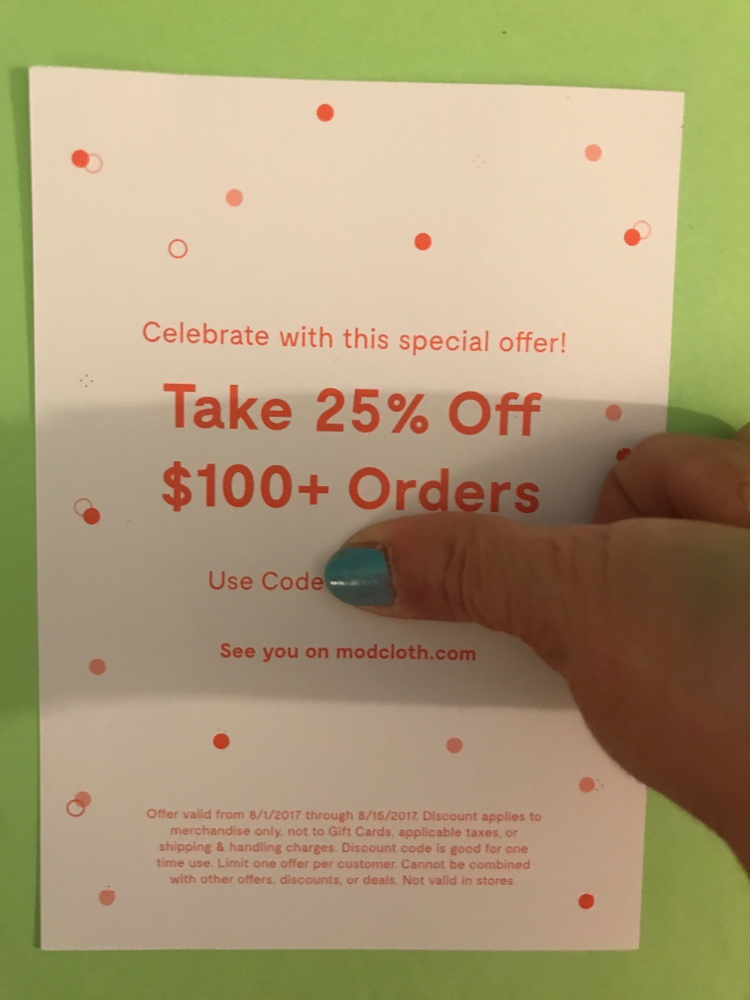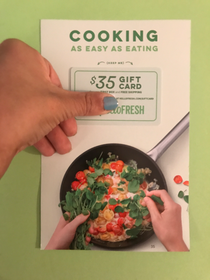 The second coupon was for Hello Fresh. It's $35 off your first box, for new customers and free shipping! I love Hello Fresh.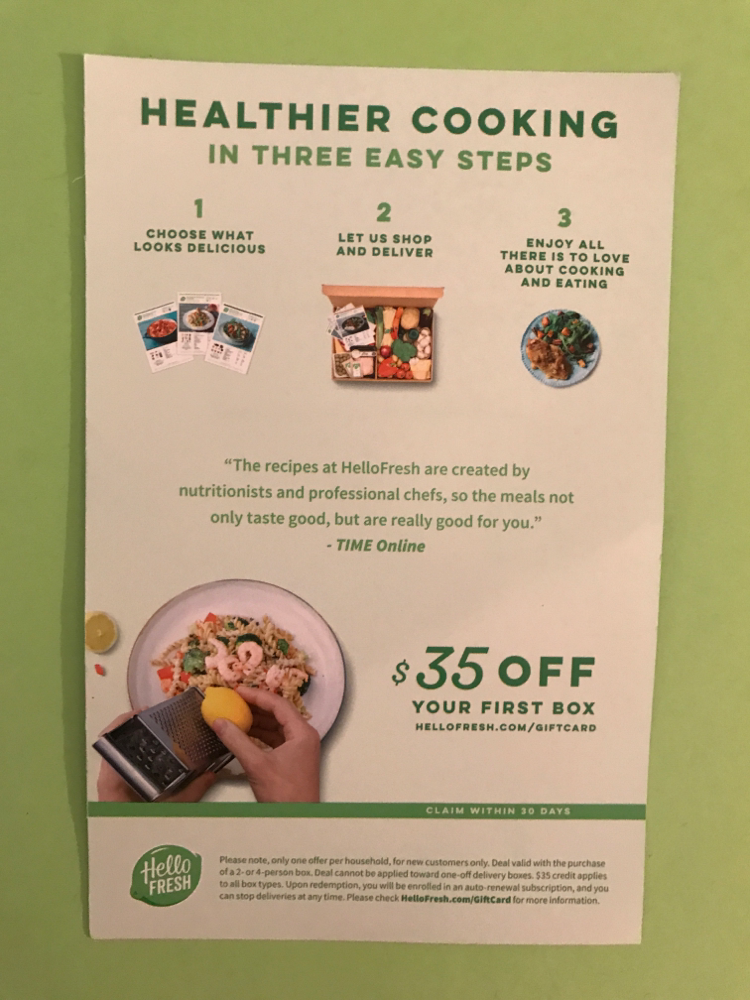 Now the exciting part, the items!!!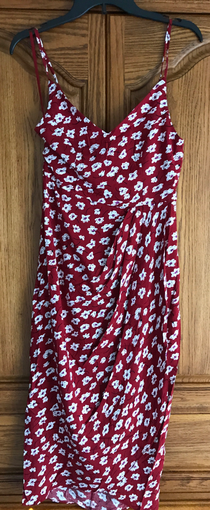 I'll do the dress first. This is called
lanai must be dreaming midi dress in crimson floral.
 This retails for $59.99 and I got it for $20!
Now here's the problem. This is a small. According to their size chart, I should be a XS. I wear a 00 in jeans and a XS in tops. This dress would not even go on me. I couldn't get it up from the bottom nor over my head. I was disappointed because I really liked it!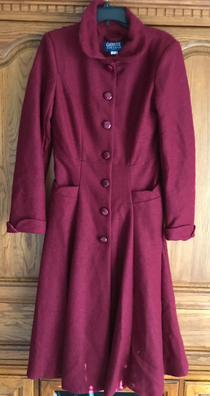 Now onto my 2 apparel items. First, (and this is what I thought was in the box), a coat. It's called collectif vintage Lillian coat. This retails for $181.62 and I got it for $15!!!!!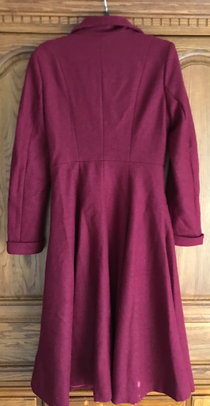 I love this coat, but it's a bit too long, but for that price I'll get it hemmed.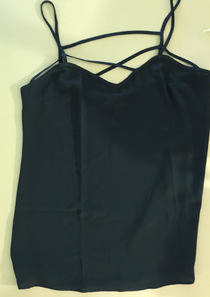 And the last item. This is called transition accomplished Tank top. This retails for $34.99 and again I got this for $15.00. I really like this. This is my favorite actually as far as fit wise. Sorry I didn't try them in for you, well I couldn't The dress.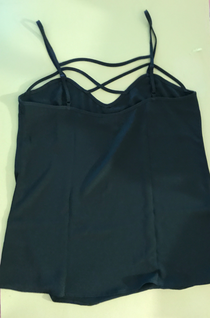 Here's the back. I like that it has adjustable straps.
Have you ever received a Modcloth Stylish Surprise? What do you think about it? Comment below. The link will take you to Modcloth so you can join and be on their mailing list and you'll be notified of when this happens. They usually do it sat the end of a season, so about 3-4 times a year.