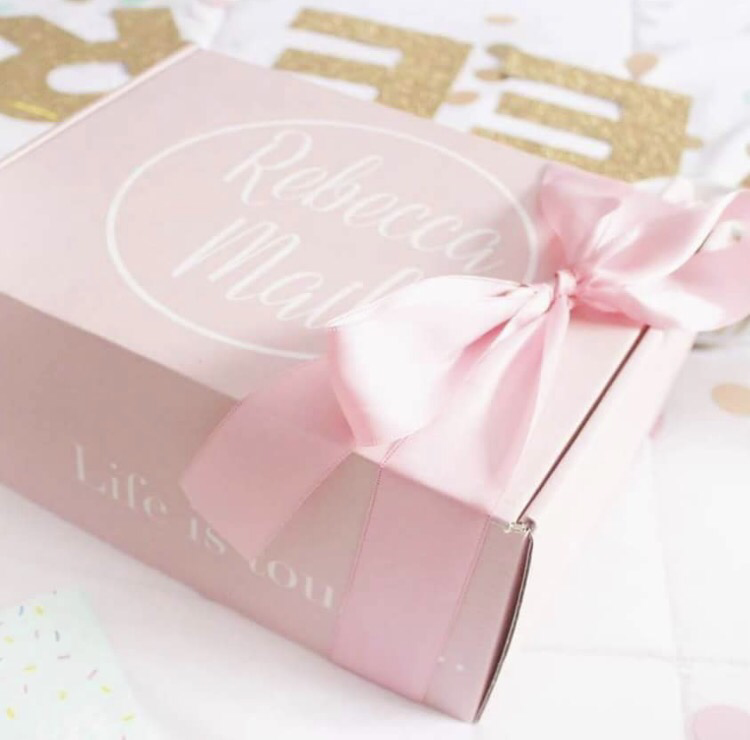 What is Rebecca Mail you ask? Rebecca Mail has two options for boxes and I'll mostly be discussing the Deluxe Lifestyle box, which is absolutely awesome!!
Every month there's a fun theme and the box comes with 5-8 items. Each box has a retail value of at least $50.
Also every month there's a special luxury gift that one or more lucky subscribers will receive. 
I currently am getting this box for free because I won a 6 month subscription. 
I can tell you that I think I've always had more than 5 items in my box. I could be wrong, but it's awesome items, that Rebecca herself picks for the boxes.
The cost:
1. Month to month $35.00 + $6.00 shipping= $41.00
2. Every three months your box comes out to $33.00 a month. You pay $99.00+ $18.00 shipping=$117.00
3. Every 6 months your box comes out to $32.50 a month. You pay $195.00 + $36.00 shipping = $231.00.
How to subscribe? You can either go to Cratejoy.com or Rebeccamail.com.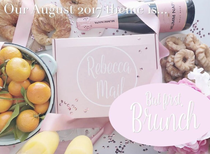 The theme for the August Lifestyle Deluxe Box is..... brunch. A whole box focoused on brunch. How exciting is this. Who doesn't love brunch?!?!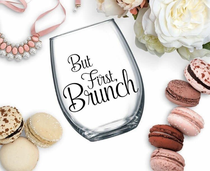 Ready for the spoiler? Look away now if you don't want to know.
Every box will come with a stemless wineglass. This is awesome. This is perfect for me. I'm always afraid that I'm going to break my wineglasses and i don't drink a lot at a time, so this is justperfect.
What do you think of the spoiler? Will you be purchasing a Rebecca Mail box? I'm telling you, you won't be disappointed.