Amazon has numerous Sample boxes for their prime members. So for example this Household Essentials Sample Box cost $14.99. About a week after you receive your sample box, you then receive the $14.99 you spent to purchase the samples and are able to use it towards making a purchase of the full size items that came in your sample box. It's a great way to try new things and if you love an item, then you have that money to put towards it. It's an awesome concept. They're all different prices, but I haven't seen one to be more than $19.99 and they're coming out with a lot recently.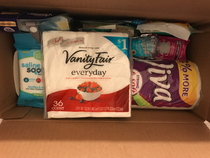 Here's the box as a whole before I take out each individual item. I promise you they don't skimp on the amount of items. 
Now onto the items: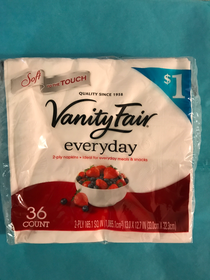 The first item we have is VanityFair Napkins. They're a 36 count 2-ply. I've used these napkins before and the have an extremely nice quality to them. The retail Value for these is $1.00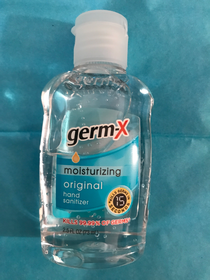 The second item is germ-x moisturizing original hand sanitizer. This is a 2.5 fl oz bottle. A nice size to carry in your purse or diaper bag. It kills 99.99% of many common harmful germs and bacteria in as little as 15 seconds. Great alternative when Soap and water are not available. Moisturizing with Vitamin E. This retail value is $.33.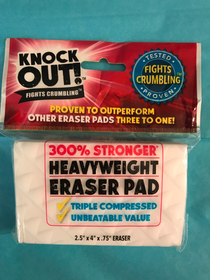 The next item Amazon is currently out of stock on. The Knock Out Eraser Pad. Great for in the kitchen. You can use it on your stovetop, oven, microwave, and refrigerator. In the Bathroom. The bathtub, shower, sink, and tile. In the hallway for walls & floors, and scuff marks. You use it by wetting generously and squeezing. To clean in between each use you are to use a liquid dishwashing soap. These kind of remind me of a generic Magic Eraser by Mr.Clean, but it could work just as well. The retail value on this is $3.00.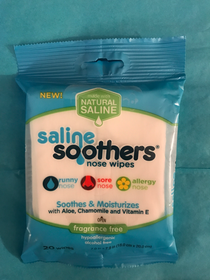 This next items I am very excited to test out. I have year long allergies and even with my medication I still get runny noses, so I was thrilled to see this in the box. They are called Saline Soothers nose wipes. They're for a runny nose, sore nose, and allergy nose. They soothe & moisturizer with Aloe, Chamomile and Vitamin E. they're fragrance free, hypoallergenic, and alcohol free. It's a 20 count, which you can buy just a single 20 count on Amazon for $2.99 a pack. They are an add on item though.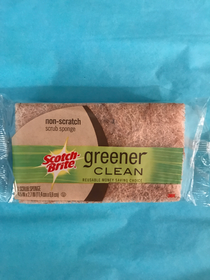 Scotch Brite is one of my favorite scrub pads, so I'm looking forward to trying this one out. It's a non-scratch scrub sponge. It's ideal for light duty cleaning. The scrubbing fibers are made from 50% agave plant. The sponge outlasts 30 rolls of paper towels. It's made with 23% recycled materials. They're also made from plant-based fibers. You cannot buy these single, they come in multi packs, but for one the retail value is $3.55.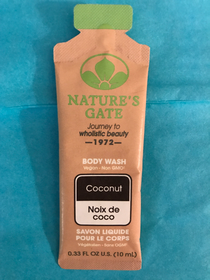 I love body wash don't get me wrong, but I have way too much of it right now, however this Nature's Gate Coconut body wash sounds wonderful. This is a 0.33 fl oz that retails for $.29. On Amazon they sell them in 18 oz for about $4.00. This is made with coconut water, our Hydrating body wash awakens the senses with a blend of coconut, fog, and lychee.
Formulated with ultra hydrating ingredients of coconut water, coconut oil and melon that work together to help replenish skin's Natural moisture barrier, skin is left soft, smooth and supple.
This is a vegan product. It has no parabens, non GMO, gluten free, and sulfate free.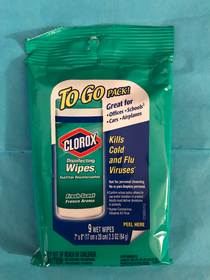 How can you possibly go wrong with this next product. Clorox disinfecting wipes. Great for offices, schools, cars, and airplanes. I loved using something like this as a quick wipe down while cooking. They kill cold and flu viruses. This is a 9 count wet wipes that values at $1.46. On Amazon you can get this very one for a 75 count for $12.18. This is the Fresh scent one which I love because I'm not a fan of strong clorox smell.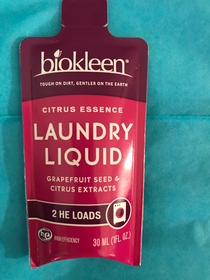 I'm a little nervous to try this next product. It's bookleen citrus essence laundry liquid with grapefruit see & citrus extracts. It's for 2 HE loads, which I love because I need the HE, however I have extremely sensitive skin and break out if I don't use anything except a certain detergent, so I may use this for towels. Citrus and grapefruit seed extracts clean tough stains and odors, leaves no residue or harsh scent, there's no artificial fragrance, colors or preservatives and it's made in the USA.
This retail values for $.18.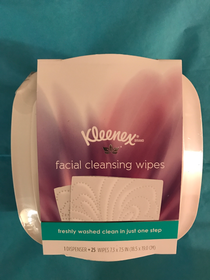 This is a full size product and honestly who couldn't use the Kleenex facial cleansing wipes. It's 25 wipes with one dispenser. It's an exculsive combination of multi-layered, textured fabric and a gentle cleanser, infused with a pro-vitamin complex.
It cleanses and removes makeup and impurities.
This alone values at $7.29.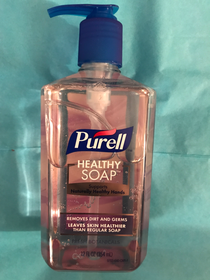 We have another full size product here and I feel that you can never have too many hand soaps. 
This is Purell healthy Soap. It removes dirt and germs and it leaves skin healthier than regular soap. The scent is fresh botanicals, which sounds amazing to me and I cannot wait to try this. This values at $4.37.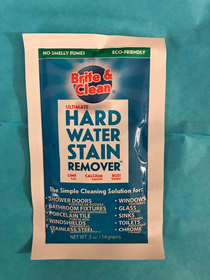 This next product is definitely for me. It's called Brite and clean Hard Water stain remover. Our water is very hard and I have to use CLR, so I'm interested to see how this will compare. I'm a little skeptical because this is a powder which means having to scrub it off, but it could work wonders. 
It removes the toughest water stains, biodegradable formula produces no smelly or harmful fumes, works better than the leading products!! (I like that). 
This values for $.60.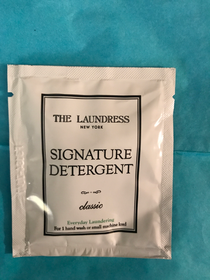 This next product I unfortunately won't be able to test out. The Laundress signature detergent, only because it's not HE and again because of my skin allergy. 
It whitens, brightens, and preserves color. Fights stains, ideal for everyday laundering. It's scented in the classic, ultimate "clean laundry smell"
This is for one hand wash or small load and values at $.31.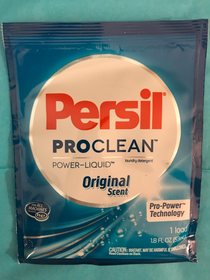 Again we have another laundry detergent, however this one is HE, but again I have to be careful. 
This is Persia Proclean, power-liquid.
It's original scent, good for one load, but there seems to be a lot in here for one load, at least to me.
It's powerful stain-fighting combination for premium clean.
Great for everyday laundry and to help fight tough stains.
This package is 1.8 fl oz and retails for $.23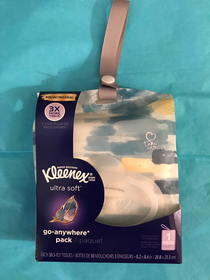 Here we are with another full size product that absolutely everyone can use.
Kleenex ultra soft go-anywhere pack. It's 1 pouch , which includes 30 3-ply tissues. This is great for on the go.
This values at $1.58 and you can buy this size on Amazon.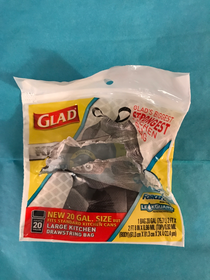 This next product I used today and I'm happy that there's a larger size.
Glad force flex with leakguard, 20 gallon size large kitchen drawstring bag. This is what I'm using my credit on. 
I apologize for the packaging being torn.
For the one bag the value is $.28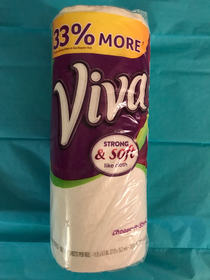 The last product in the box is one of my favorite paper towels and that is Viba. They're thick and absorb very well and this i didn't know until I received this, but they came out with chose a sheet. These seriously are just like using a cloth, you'd be amazed. This is 102 1-ply sheet.
Retail value is $1.20
That was a very large box for only $14.99, that you basically get back if you purchase items from this box, even if you don't the box comes out to value $28.46, and you don't pay shipping. Again this is for Prime members and they have multiple sample boxes out there right now. You should give at least one a try, you won't be disappointed. Are you going to try an Amazon Prime Sample box? What do you think of this box?
They are currently out of stock on the household box.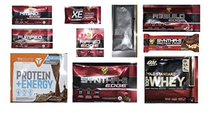 Here's another box to try. The optimum nutrition sample box. The cost is $7.99 and again you get that back in credit when you purchase one of the items in the box. This is for Prime members only.